Digitization with digital transformation has embellished the startup ecosystem in India. The virtual world has opened a new realm of opportunities. Compelling startups are put together in days and set out to cater to the needs of a specific market segment. E-commerce business models are one such category that's gaining momentum among young entrepreneurs.
This #blog post is a crux, detailing the top #eCommerce #marketing strategies that an entrepreneur can implement to promote their #online #store.

Top Strategies to Promote your Online Store
Understand the Market and Learn from your Competitors
Having adequate knowledge about the industry will help you understand the market demand and stay competitive. The more you introduce yourself into the nitty-gritty of the market the higher the chance for you establish your presence among your customers. For eg, if you are planning to sell electronic gadgets through your online store, then in-depth market research will help understand who are the market leaders, how to find trusted partners/ logistic handlers, what products have high demand in the market, etc.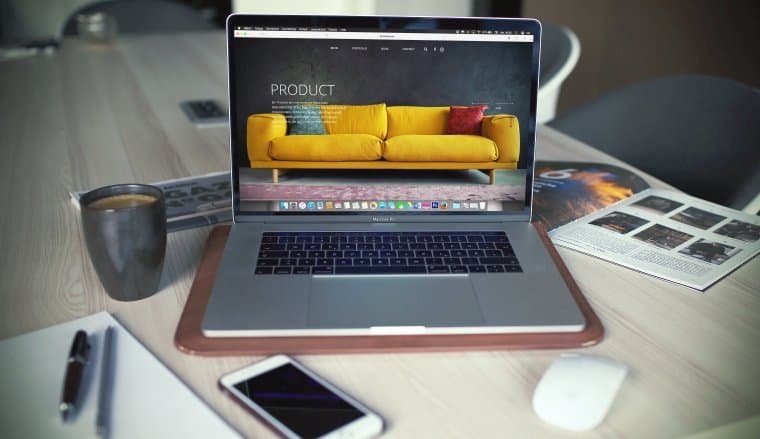 Never let go of an opportunity to learn more about competitors. Do a competitor analysis, find out their strengths and weakness. Moreover, a comprehensive competitor analysis will help identify the best opportunities that you can capitalize on. Make sure that you will invest the right time on case studies; case studies will help understand how your competitors (similar firms) were able to draft compelling e-commerce marketing ideas that helped them achieve the digital success that you probably dreamt of.
Find the Right Platform to Start your Digital Journey
It's always best to start from the basics. When it comes to a business that plans to venture into the eCommerce world, the starting point will be the platform through which they decide to sell. Yes, whether you are planning to hire a professional web developer/ designer to build your website, or just made a bold decision to start with a pre-built platform provider, the result – how your virtual identity is created plays an important role in determining the success of your digital venture.
The above statement doesn't mean that you go on a rampage and invest all your resource in designing and developing an online store. Instead, understand your requirement. It's not that you need to hire a dedicated resource to build the virtual store. There exist a lot of technology-driven companies that enable you to kick-start an online store in seconds. Look for pre-build online platform providers, and you will be convinced.
Allow me to list a few eCommerce platform providers and their pricing
Shopify Pricing Plans
Shopify Basic:- USD 29/ month
Shopify:- USD 79/ month
Shopify Advanced:- USD 299/ month
Shopnix Pricing Plans
Quick:- INR 1,000/ month (USD 14*)
Standard:- INR 2,000/ month (USD 28*)
Pro:- INR 5,000/ month (USD 69*)
KartRocket Pricing Plans
Essential:- INR 3,500/ month (USD 48*)
Premium:- INR 7,000/ month (USD 97*)
Platinum:- INR 12,000/ month (USD 166*)
Volusion Pricing Plan
Personal:- USD 29/ month
Professional:- USD 79/ month
Business:- USD 299/ month
* – When converted to USD
Importance of UI and UX
For now, let's trim it down to two factors. UI and UX. Regardless of the modus operandi you have set in your mind, it's of pinnacle importance that you give your audience the best possible experience. It boils down to as simple as this, a simple and elegant theme/ design is what you need. The landing pages should be optimized such that it convince the customer to navigate down the buyer's journey. In the virtual world, your website acts as the face of your business. Make sure that you have invested the right time on it.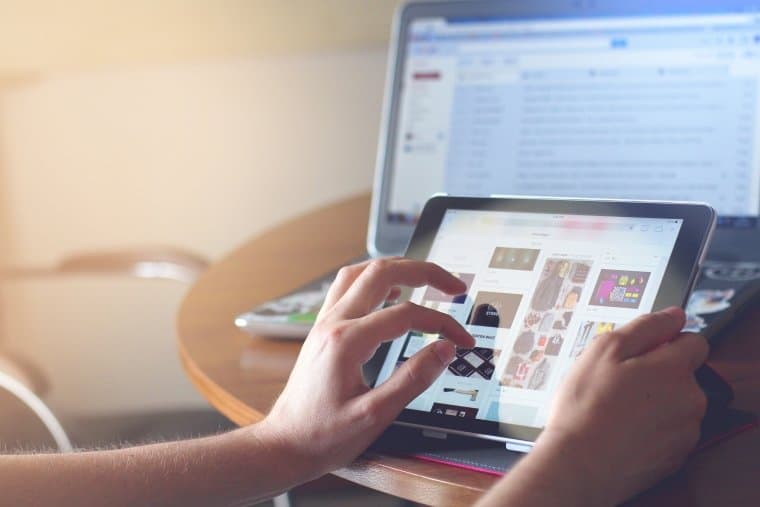 Create a Compelling PPC Strategy
Paid campaigns are best when it comes to driving instant traffic to your website. With PPC strategy you get an opportunity to bid for specific keywords that you want to rank of Google and set campaign parameters for display das. The concept of PPC campaigns is simple. You pay the service provider (Google Ads, Bing Ads, Third party websites, etc.) for every click your campaigns gets.
PPC strategy can be sagaciously used to drive quality traffic to your website. It's important for any business to create a buyer's persona and then draft a keyword matrix. Once the keyword matrix is created and is set aside, do a quick check and try to segregate the keywords based on their position on the buyer's journey. Read this guide to create a solid PPC campaign.
Note:- When creating a buyers persona make sure that you have covered almost all possible topics and keywords that could likely benefit your business.
Content Creation, Content Marketing, and SEO
Content has been the most impulsive driver in the marketing industry. Higher the content resonates with your customer, greater the chance for a sale. Hope by this time you would have come across the term "Content is King". The content you create can play an important role in determining the success of your eCommerce venture. Trust me, I mean it. Content is widely used as a channel to drive inbound traffic to websites. That's why almost all business around the world prioritize content creation, content marketing, and SEO in their marketing strategy.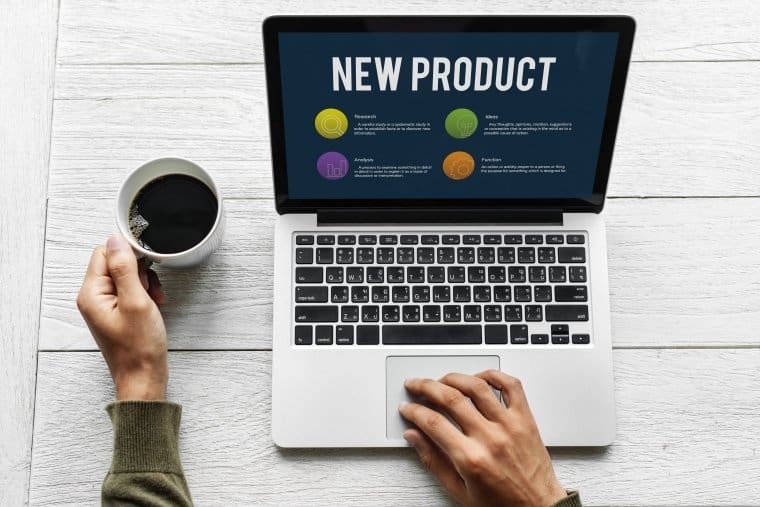 Content can be of multiple forms. It can be in the form of blog articles, infographics, videos, podcast, etc. When running an online eCommerce store, it's important that you set aside a content calendar. A content calendar helps you plan and decide what kind of content needs to be created and which channel is used to commercialize the content.
Keep an open mind and try different variations of content. There is no harm in running pilot tests and to find out what channels are the best fit for your eCommerce business.
User-Generated Content
Never ignore the power of user-generated content. User-generated content comes with a high perceived value. It clearly reflects how happy a customer was with the products you offer. Imagine it like this; you sold a handbag online. Upon receiving the product, the customer was happy with the product and the offer at which he/ she was able to purchase it. The customer was so delighted to have the product and planned to hit social media with it. Cool, isn't it?
Your customer is promoting your product. That's how you create a strand of brand advocates.
Social Media Marketing for your eCommerce Business
Social channels have profoundly influenced the way people interact. Social channels like Facebook, Twitter, and Instagram has evolved to become the favorite spot for teenagers to hang out. With technologies like virtual reality gaining fair acceptance among people, one needs to understand the possibility it brings to the market.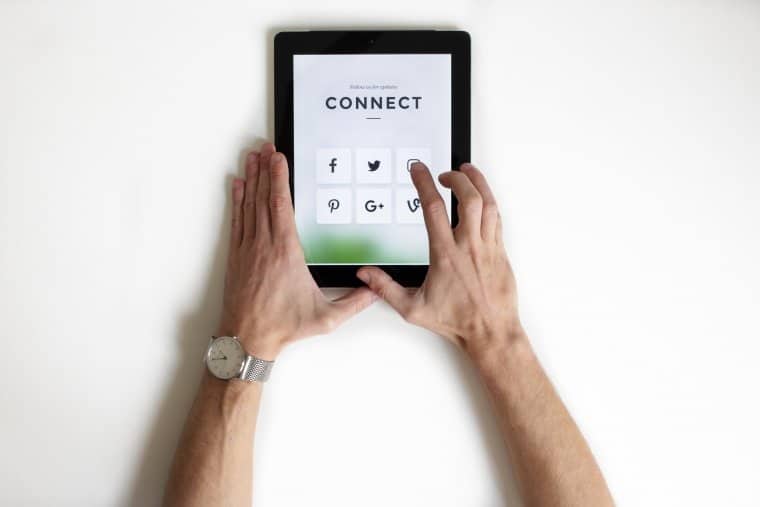 Create a social media plan
Every social channel is unique on its own. One typical example will be Instagram and LinkedIn. Instagram is more of a social channel; at the same time, LinkedIn is a typical channel for professionals to interact and share their ideas. Heading with a single strategy is not going to help you. You need to have a clear idea of what kind of audience you are planning to target and how to address their need and wants using the social channel. When you spend enough time to pin down a content strategy for your social media, it will help you get a clear idea of how to target the social audience.
Blindly jumping into social media without a plan in hand may not be enough.
Few points to consider when you are planning to draft a social media strategy
Share content that is easy to digest
Share content that is relevant to your audience
Try to inspire and entertain your audience
Respect the audience views
Your primary objective should be to add value to the audience
Understand the dynamics of the market and the psychology of the audience
Create and share videos/ animations that reflects empathy toward the audience
Use social media to interact, engage, and educate your customer
Show your visibility on social groups/ communities
Make use of relevant hashtags and don't forget to tag the right influencers
Push Marketing
You inbound marketing strategies will help drive quality leads for your eCommerce store. Now the question is how are you planning to convert the quality leads into paying customers. The concept is the same, you follow-up, interact, build a relationship with people, and then sell your products online. It's not that everyone who visits your websites is ready to make a purchase. Not even they genuinely want to. People buy from business entities that trust. As a newbie to the market, its something that you need to earn.
Top channels that you can use for push marketing

Let's consider it like this. A customer has visited your website and subscribed for newsletter. Now you have a lead, a person has shown interest in your business. So, the obvious question is that how are you planning to nurture the lead and motivate them to move down the buyers funnel.

Let me help you. Why not send a Whatsapp message to the lead whenever you are planning to run an offer. Or better, initiate a drip campaign.

Step One:- Draft a welcome message

Step Two:- Give a discount on the first purchase

Step Three:- Raise the discount bar a little higher and remind the customer that the offer still stands

Step Four:- Create an email with a referral campaign (e.g., Refer your friend and get INR 150 added to your wallet)

Step Five:- Send an email to understand the customer's interest

Step Six:- Move the lead to a new list. Send an email to the lead when your catalog is updated with products that your interest the prospect.
How To Use The Principles Of Influence In Online Marketing

This amazing infographic was provided by Ted from Ice Cube Marketing, a digital marketing agency in Singapore that helps local small businesses acquire leads from channels such as Facebook and Google.
Never to Ignore the Power of Offline Promotion
As an eCommerce company, it's important that you immerse yourself in every opportunity that you can capitalize. Think about a trade show. If you are an eCommerce company that sells exquisite handbags, then don't you think that it makes sense to participate in a tradeshow? Displaying your unique products at a trade show can attract a lot of attention. Imagine the kind of target customers you could reach.

Participating in an offline promotion comes with a lot more perks than just a limited target audience. What if there seems to have a competition and your products were rated as the best in the category? Now you see the big picture. Imagine the press attention and the social media coverage you are going to get. Winning the tradeshow could intuitively influence the organizers to promote your business entity and the products on their social media.

Parting Note:- Fellow striplings, don't hesitate, just roll up your sleeves and start an online eCommerce business. You don't know how the future is going to unfold. With increasing technology penetration and automation, it appears that the future will be dominated by humanoids. The increasing competition and price wars will force companies to depend more on automation. There will be a drop in employment opportunity. It's better if you decide to have a secondary channel you can rely on. Start now and kick start an online venture.