Is something not working the way it's supposed to? Are you having problems with the license or activating your copy of the plugin? Do you have any questions about UnderConstructionPage? Contact our friendly support, they'll respond ASAP!
How to contact support?
There are several ways of contacting support.
From the plugin
The best and fastest way to contact support is by going to Settings -> UnderConstruction -> Support tab -> Contact Support. Use this option whenever possible.
Check your email address and write the one you actually use
Write a message. Please be as descriptive as possible.
Click Send Message to Support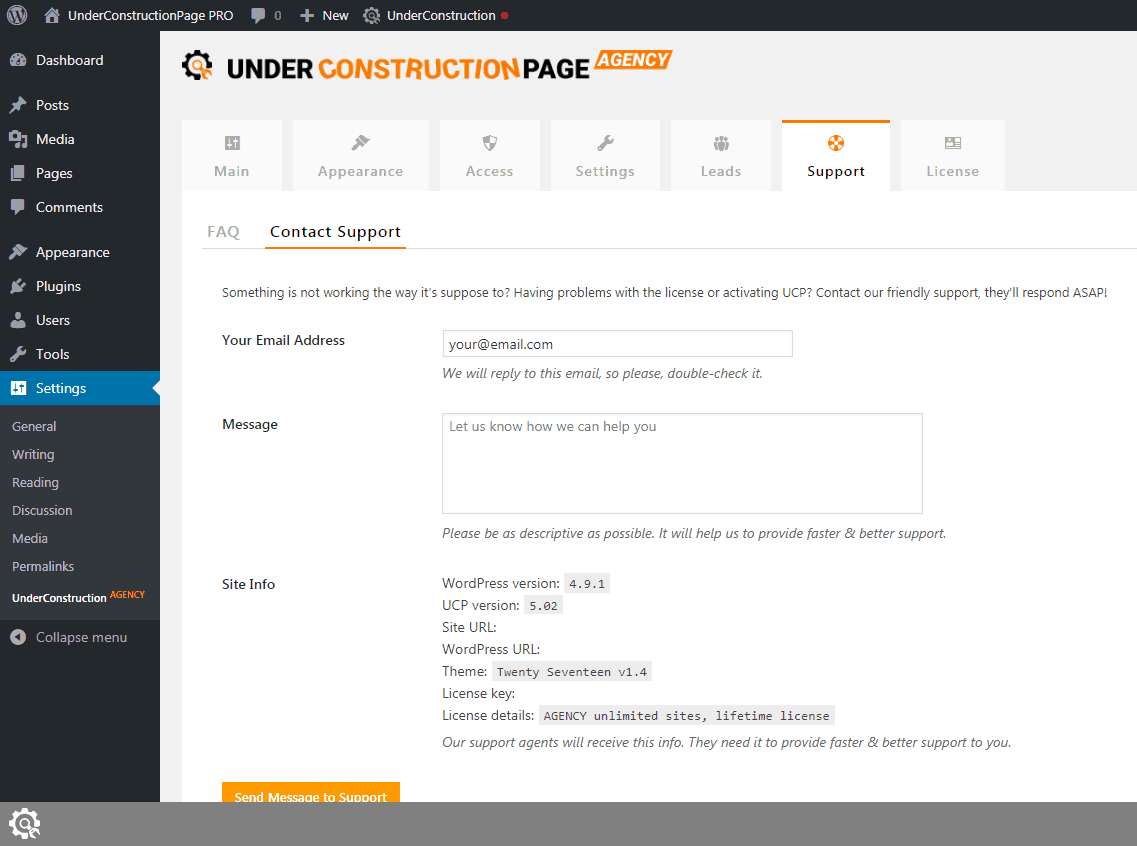 Basic information about your site and license will be attached to your message. This information is important to our support agents who will be able to work better and resolve any issues much faster.
From our site
If you can't use the contact form in the plugin, please go to our contact page. Fill in the form and send us a message.
You can also give us a shout @webfactoryltd or email us directly.