Affiliate Links enable you to track traffic and conversions coming to your under construction page from various sources. For example, if you want to differentiate visitors from Facebook, Twitter, and email, you can create special links for each source.
How do Affiliate Links work?
On the first visit, users are given a cookie with a lifetime of 60 days and the "users" counter is incremented by one, as well as the views counter. All continuing visits (in 60 days, for that user) are counted only as views. During that period all conversions will also be added to the appropriate affiliate link.
Affiliate links are ignored for whitelisted users and no sessions, views or conversions are incremented if the user views the normal site.
How to create a new Affiliate Link?
Settings -> UnderConstruction -> Settings -> Affiliate Links
Go to Settings -> UnderConstruction -> Settings -> Affiliate Links
Click on the orange plus symbol
Add name or description of the link (internal use only)
Click on Add New Affiliate Link button
Confirm by clicking OK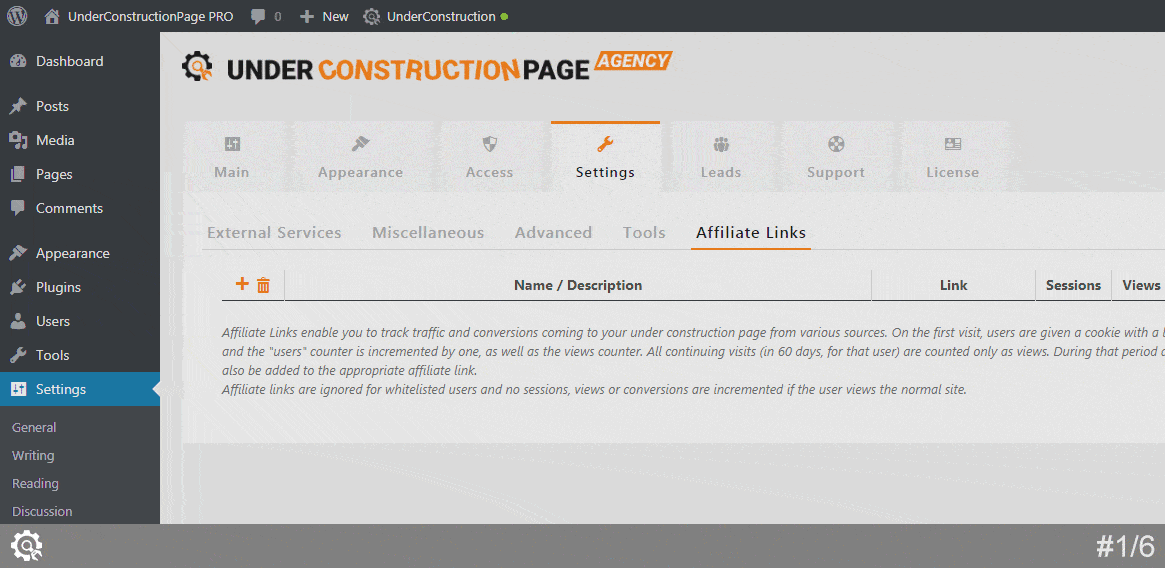 Manage Affiliate Links
From the moment you create a new affiliate link, it will get its own row on the table. From there, you can:
Track statistics of each Affiliate Link (see the number of Sessions, Views, and Conversions)
Edit – change the name/description
Delete – remove the Affiliate Link if you don't need it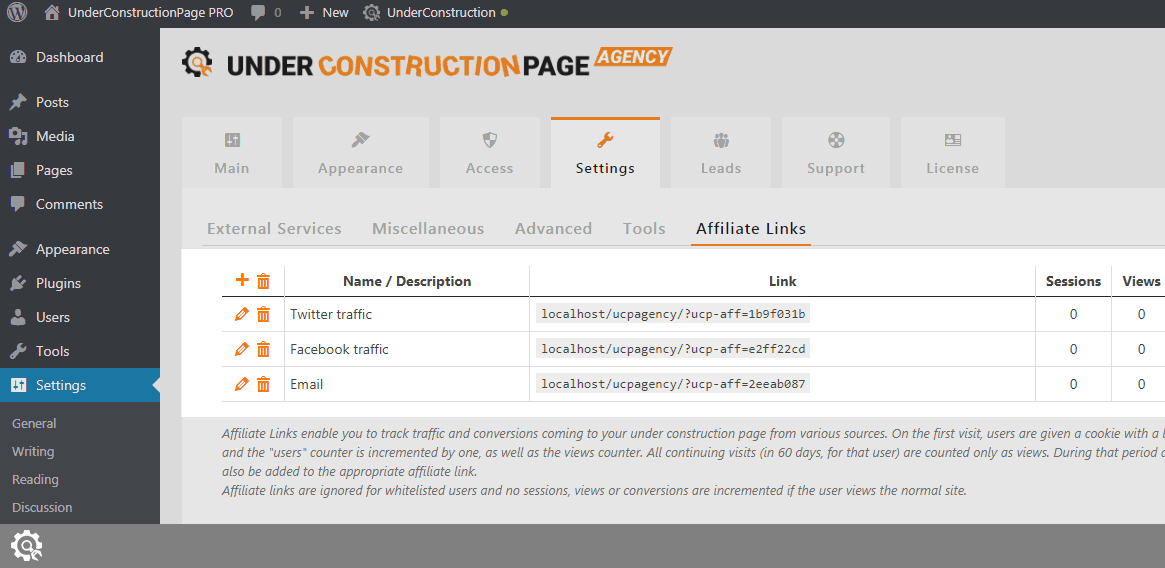 By clicking the link, it will be automatically copied to your clipboard so you can easily share the link.