One of the biggest mistakes that people make when building a website for their business is the fact that they focus too much on the "look" and ignore the importance of original and "catchy" content. I'm not trying to say that you should not care about the design and the look of your website at all, but a nice-looking modern website will not bring you sales and profit by itself.
Design is mainly used as a first impression tool to grab people's attention and make them stay as long as possible on your website. But, there is a catch!
If you have no interesting and engaging #content, people might visit your #website once, but they will never come back again – that's a guarantee!

This is reason enough why you should really care about the content on your website and avoid making these mistakes again.
You might wonder what kind of content I'm talking about here. Well, content on the web can be in different forms, such as a blog post, website copy, product description, FAQ section, etc. All of these things are very important if you want to boost up your sales and reach higher visibility on the internet. If you try to google why content is so important on your website, probably the first reason you will find is SEO. Indeed, search engines do not see, and neither do they care about the design of your website but only about the content; that's the way they were built.
How does the content you post affect your website
Optimizing your website for SEO can be done in many ways, but the first and the most rudimentary way is by telling search engines everything they need to know about certain pages and content on your website.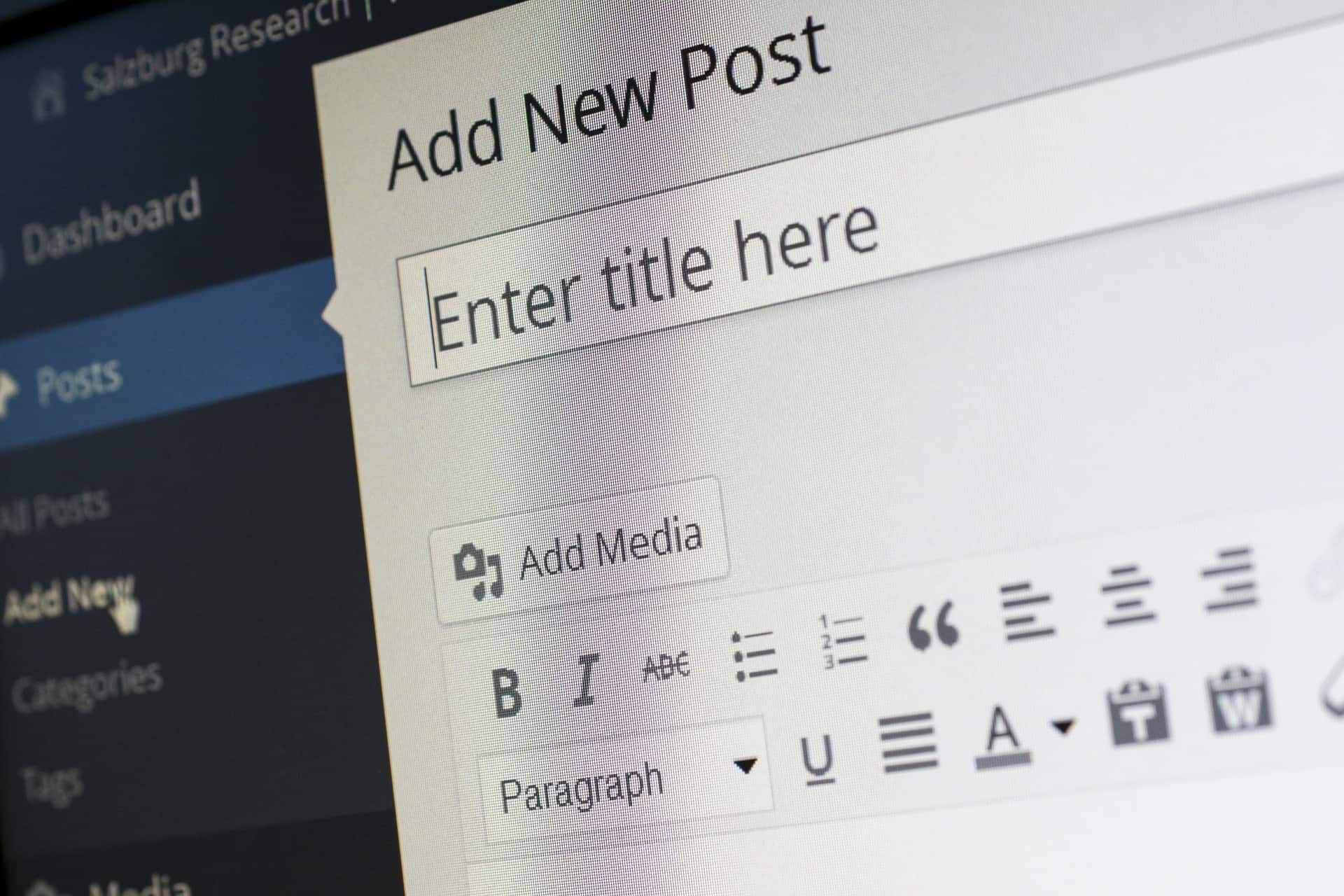 Search engines send bots to crawl through your website looking for different meta tags, and based on that, they give your website a score and rank it. The more you go into details and optimize your website in-depth, the higher the score and rank it will get. Optimization can also be done through the usage of internal links on your pages.
Internal links can take a visitor from one page to another within your website and thus provide them with other related information and content that they may be looking for. These links are not only useful for navigation, but they also help search engines index your website faster.
Huge emphasis has also been put on keywords as another crucial part of SEO, and they are enormously important if you plan on making a blog. Keywords are a very broad term in SEO, and there are so many things you should learn about them to be able to master them. For example, if you are writing a blog post and you want to optimize it for SEO, for each article, you will choose certain keywords and include them in the title, body of the article and probably add a few links.
Good and well-written content will also improve usability, user experience and help you reach your target audience.
The benefits of good content
Well-written content will engage the readers, and if you manage to impress them, they will start sharing your content, which will eventually increase the number of conversions and sales.
Always be unique; use your own writing style, which will help your content and website stand out. People want something new and unique, so your goal is to create and give them that. If they are not interested in the content they find on your website, they will not find interest in your products, as well.
Visitors will always have some doubts or questions to ask, so if they cannot find those answers on your website, it will greatly affect user experience and probably decrease the chances of getting new potential sales. Thus, it is important to have a central point where they can find all the information they need about your website (or the product you are selling).
The majority of websites, especially ones of bigger corporations, have this section called FAQ.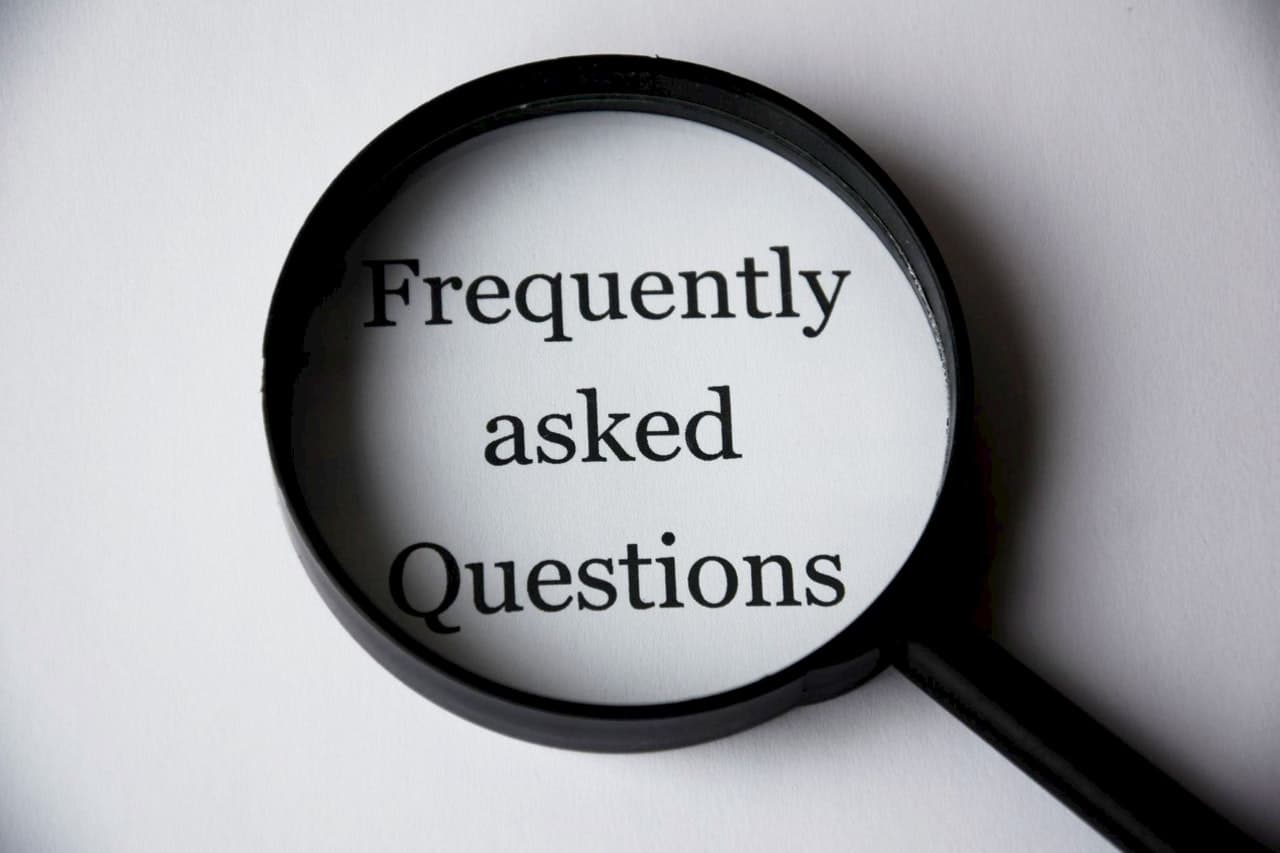 FAQ stands for a list of frequently asked questions with answers to them provided as well. This section is mostly placed at the very bottom of the page before the footer, and it is great for SEO.
Besides the optimization it brings, it also provides an organized and good way for you to serve visitors with all the information they might be looking for. So, instead of leaving your visitors looking for answers, you can improve the user experience just by adding this FAQ section at the bottom of a page.
The FAQ section could be used as an alternative to customer service, where people can quickly find some of the most important information about your product/service.
Creating the best content
As we have talked about the benefits and importance of well-written content on your website, now you are probably wondering, "How can I write original and SEO-driven content?".
In reality, you can try to write it yourself, but it is not recommended. The reason is that it is always better to hire some professional content writers to do it for you, giving you the best chances to rank your site higher in search engines and effectively engage visitors.
Thus, in the next part of this article, I will talk about a professional content writing service called Topcontent, which basically has a huge list of high-quality writers who can write anything you need, such as product reviews, SEO content, articles, landing page content, product descriptions, etc., and do translations as well.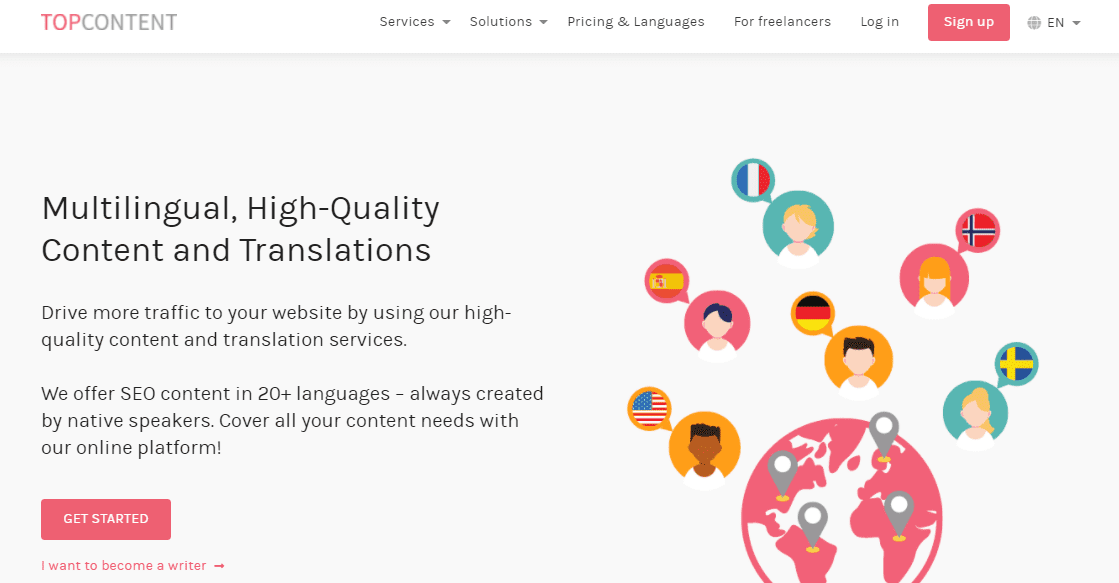 When going shopping, people like to pick things up, look at them from the sides and make sure that is something they want to buy. However, having an online store for selling your products is a different thing.
People cannot touch products or pick them up, so your mission is to write detailed, engaging, and accurate product descriptions so that potential customers can really know everything about your products. Not only do product descriptions have to be well-written, but you have to pick special words, create a narrative, and make people believe that your product is the best and something that will make their lives better.
Writing good and effective content for the web takes a lot of time; thus, you should not do it yourself. Rather, hire professionals who know how to make engaging content that will increase your sales and conversions.
Topcontent offers writing content in 20+ languages, content that is optimized and covers a wide range of niches. If you decide to try out their service and let them write content for your website, you can choose from two pricing packages: one for smaller projects and the other for complex projects.
If you choose the first package, pricing starts from €0.03 per word, while if you need a fully customized and personalized service for complex projects, you can request a quote.