To run an eCommerce business, you need an eCommerce website. Even though you might want to get up and running with your site right away, there's a lot that goes into creating a good online store. You need to provide a good user experience to encourage people to use your site, and it takes time to get it right. However, with a good plan, you can launch your eCommerce website before too long.
Building an online #store may seem complicated, but there are plenty of simple #tips that you can use to get your site ready to launch and ensure it provides a great experience for your #customers.

1. Have Top-Notch Plugins
No eCommerce store is complete without plugins, regardless of how good its products are. For that reason, you need to equip your site with great plugins right from the start. To help you out, we have some recommendations:
This plugin for determining shipping costs is packed with features but is still easy to use. With it, you can create advanced shipping rules based on weight, destination, quantity, cart total, and more. It also offers shipping classes for further fine-graining of the shipping rules.
So, if you want to create the perfect shipping rate plan for your business, this is the plugin to reach for. It will let you include as many shipping methods as you'd like, hide them, import and export them, and forcibly use them.
If that isn't enough for you, the plugin even offers logged-in user rules for applying special shipping rates to logged-in users.
WooCommerce orders are very important data you need to keep track of. Exporting them regularly is part of this process. The WooCommerce Order Export plugin can help you out with that. It can create exports in CSV report format and send them to your inbox or through FTP. This is done automatically according to a schedule you set.
Exports can be copied from one store to another and contain only new orders as the plugin remembers what you already exported.
Buy buttons are all the rage nowadays. They help customers skip the cart and save their time. Implement these buttons using the Direct Checkout for WooCommerce plugin. Once created, the buttons can be placed anywhere and used for all your products or just individual ones.
2. Choose the Right Platform to Build Your Site
Before you can start building your eCommerce site, you need to choose which platform you want to use to build it. One of the things that you need to consider is whether you want to have some level of control over your site. Do you want to have to ask a web developer whenever you want to make any changes to your site, no matter how big or small? Or would you like to build your own website and learn those skills along the way?
If you would rather be able to make changes to your site yourself, you should consider using something like WordPress. It gives you all of the tools that you need to build and manage your site, including plugins that make it easy to set up an online store.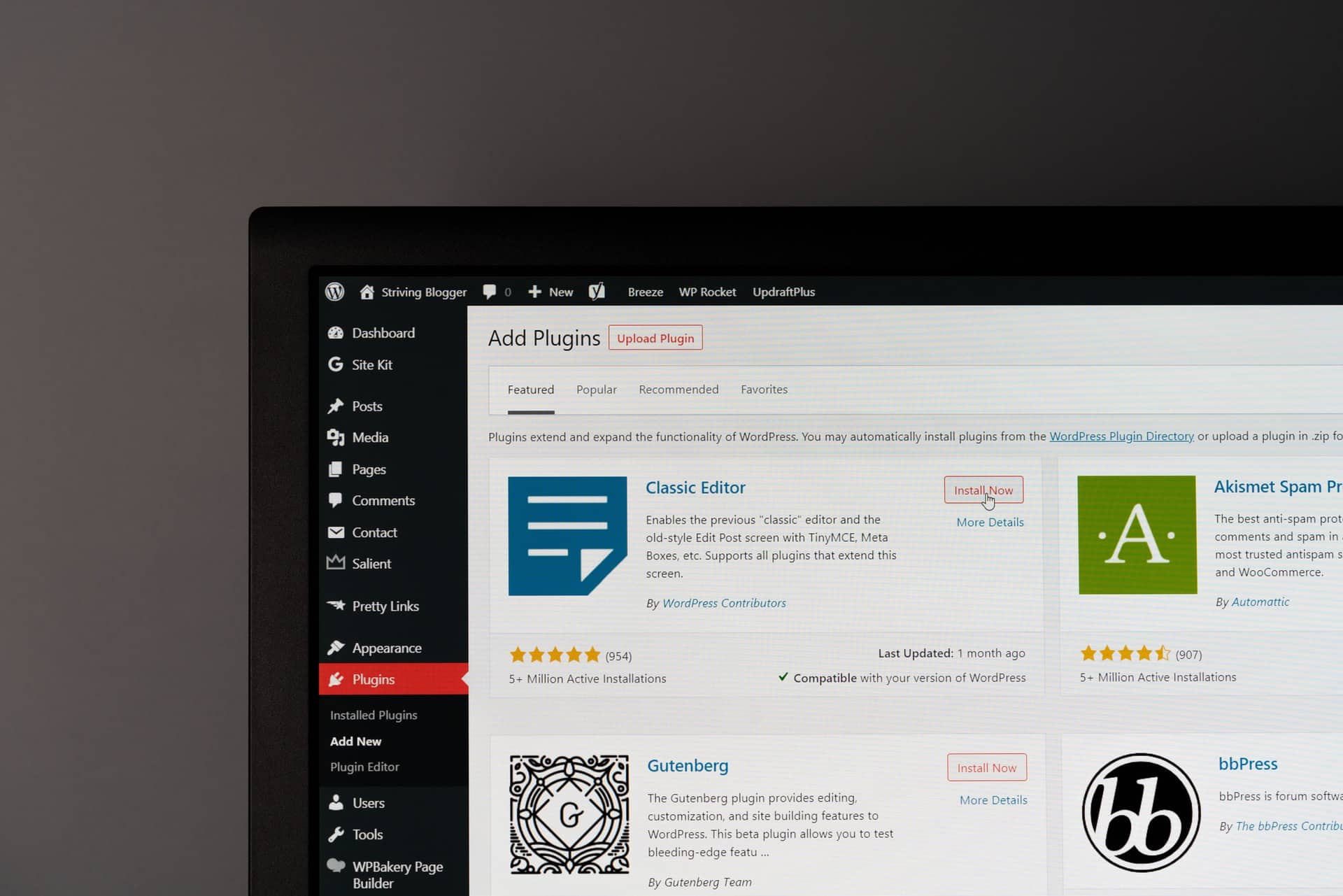 If you want some help getting started with your site, you can find designers who specialize in the platform. Choose a WordPress web design company to build your site for you and help you to get set up with all of the tools that you need.
3. Ensure a Speedy Site
Speed is essential when you're building any website, and especially for an online store. If people have to wait a long time for your site to load, they could get frustrated and decide to shop elsewhere. Your site's visitors could be looking at multiple products at once, so they don't want to be waiting around for each page to load. Fortunately, it's easy to ensure your site is speedy and offers a good user experience.
Firstly, you should pay attention to the design of your site. If it's too cluttered, it's likely to load more slowly. If you want to know how fast it is, there are plenty of tools that test page speed for free.
Remember, the speed of your site can affect SEO. If your site is slow, you will have a higher bounce rate, and your site could perform poorly in search engine results.
When building a website, it's essential you take into account important factors like page speed and mobile responsiveness. The team at UKWebHostReview has tried and tested plenty of website builders that match these requirements. There are many factors that make a suitable website builder and ease of use is one of the key elements.
4. Make Security a Priority
People want to feel secure when they're shopping online. In fact, 62% of consumers feel like their data isn't safe with retailers, and it can put many people off shopping online.
You have to do your best to reassure visitors that your site is secure and trustworthy. You should have multiple signs on your site that everything is secure. And, of course, you should make sure you're taking plenty of steps to secure your site. Getting a security certificate for your site is only the first step.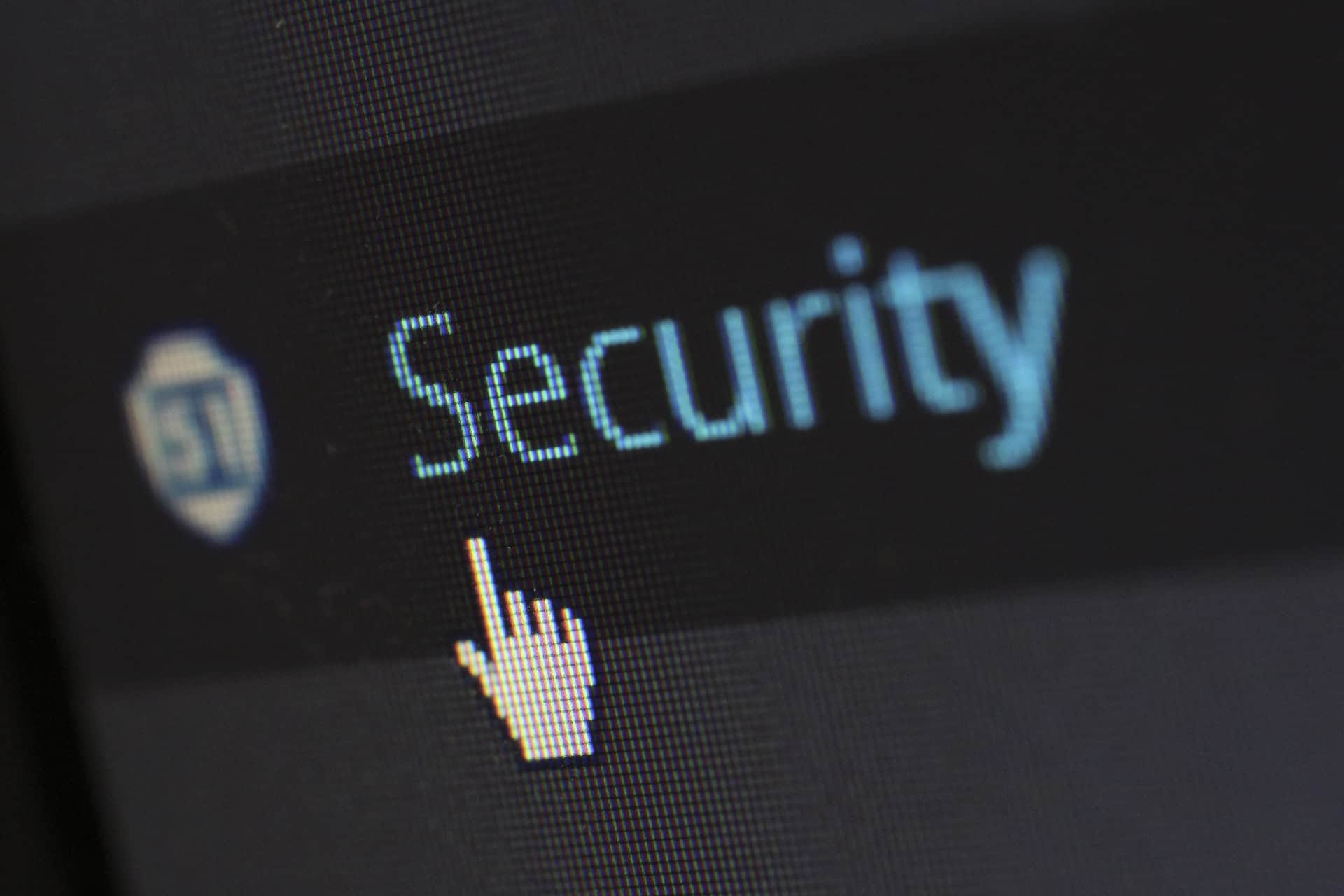 One of the most important things to do is ensure you have a secure checkout process. This is when people will be giving their personal information and payment details, so you can't let them down. Let them know what you're doing to keep their data safe.
Only purchase of SSL is not essential but first, you need to understand the requirements for your website. As each website deals with different domains and subdomains; for example, a site with subdomains requires a wildcard SSL certificate on the other side, a single domain blog or website requires a single domain standard SSL certificate.
5. Add Filtering and Search
Visitors to your site need to be able to find your products. Some people might land on a specific product page for something that they want, but many people will be exploring your products to see what you have to offer. The first thing you should do is separate your products into categories, if necessary. Then, you should add options for filtering to make it even easier to find products.
Allow customers to filter by size, color, price, or whatever else you feel is important.
A good search function is also a must for an online store. When a customer is looking for something specific, they should be able to find it if it exists on your site. Make sure you test out your search function, so you know it works well.
6. Simplify Checkout
When it's time for your customers to check out, they don't want to spend any longer than necessary paying for their items. They should be able to check out quickly, without unnecessary steps getting in their way.
The average cart abandonment rate across all industries is just less than 70%, and mobile users abandon their carts at an even higher rate. So it's important to provide a good checkout experience as one of the ways to encourage people to go through with their purchase. You can even utilize exit-intent technology to attract your visitors with enticing offers once they intend to exit from your site without buying anything.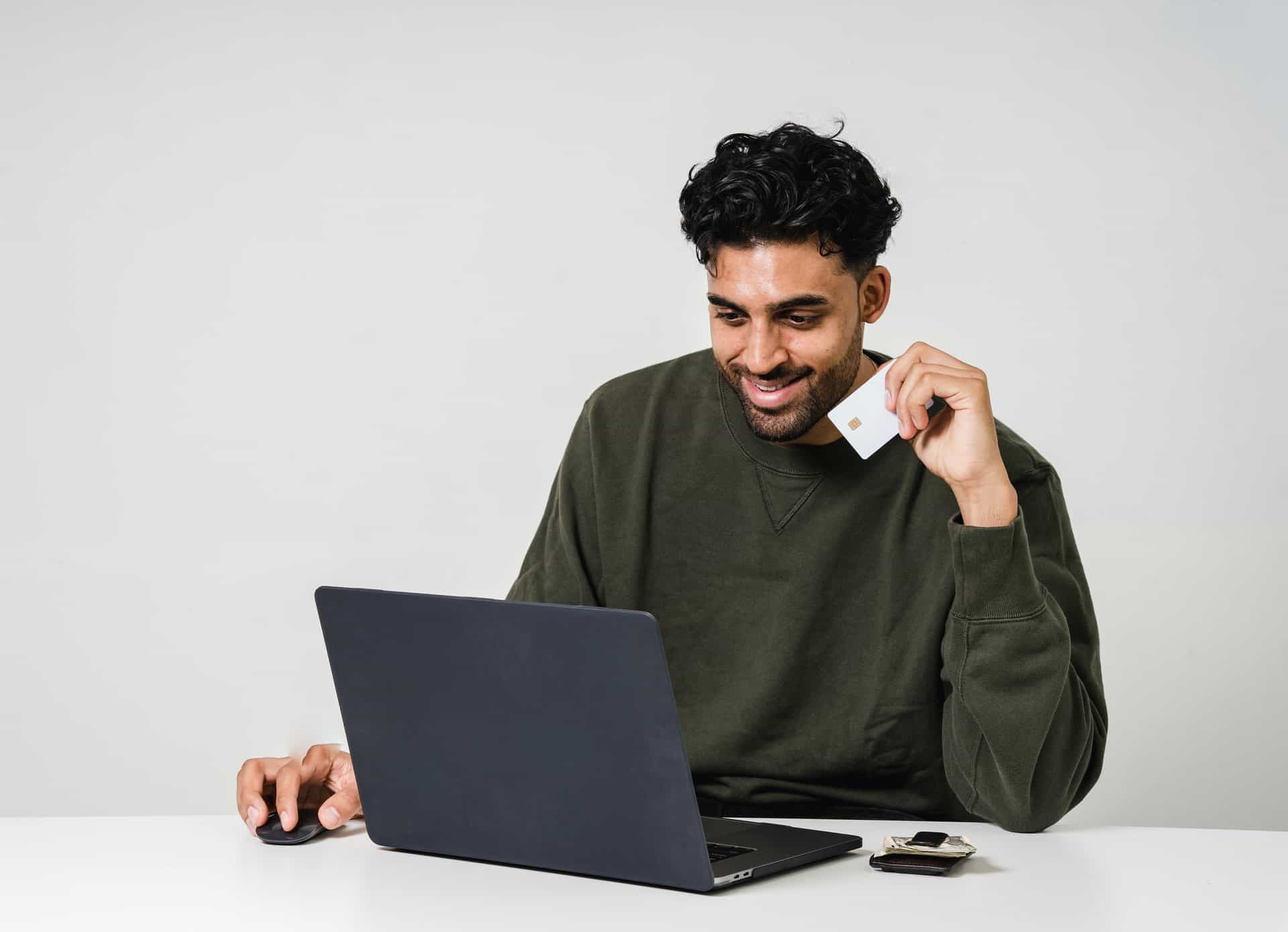 There are various ways to make checkout simpler for your customers. You can allow them to create an account using Google or Facebook, for example, or allow them to check out as a guest. Try to create a checkout process that has as few steps as possible, and make it clear which steps your customer needs to take.
7. Concentrate on SEO
You want your eCommerce site to show up in search engines, so working on SEO is essential when you're getting ready to launch your site. Search engine optimization is an ongoing requirement, but starting off right will help you to continue building your online presence.
SEO is something to keep in mind at every stage of building your site. You need to consider the keywords that you want to use and how to incorporate them into your content. It's also important to think about things like page speed, technical errors, or anything else that could affect your performance.
When working on SEO for your online store, consider how the use of long-tail keywords can help you. It can be difficult to compete for shorter keywords in online retail, but you can find it easier if you're using longer and more specific keywords.
8. Add Valuable Content
As well as uploading your products to your site, it's worth thinking about what else you can offer to your customers. Giving them valuable content can have multiple benefits for your brand. You can improve your SEO, post your content on social media, and grow your brand's recognition and reputation.
There are different types of content you can offer, from blog posts to videos, that capture the attention of your audience.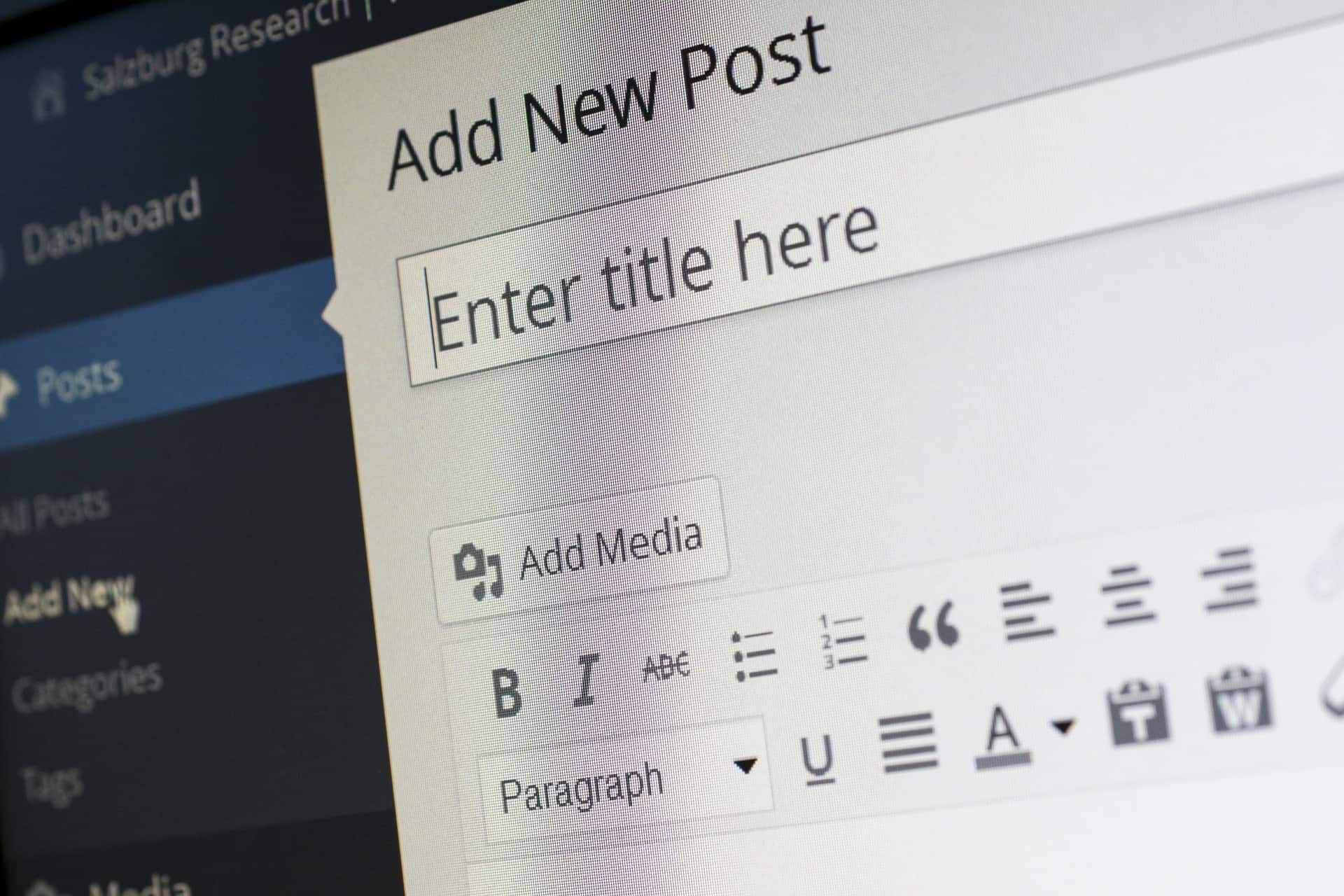 By regularly publishing new content to your site, you keep it refreshed and up to date, even if you're not uploading new products. You can also introduce content that's relevant to the season or to certain trends so that it's fresh and up to date.
9. Build an Email List
Don't forget to include options to sign up to your mailing list when building your site. It's an excellent way to get repeat customers and build customer loyalty. It also gives you a way to get in touch with people who abandon their carts.
When you have a mailing list, you can send people promotions, let them know about your latest products, or just remind them that they haven't visited your site for a while.
There are several ways you might collect people's email addresses and some incentives you can use too. Many eCommerce businesses offer a discount for anyone who signs up to their mailing list. You can have a pop-up to let people know when they land on your site, or you might have a widget in the footer of your site. Give people the option to sign up when they make a purchase too.
10. Make Product Pages Informative
Your product pages are an essential part of your site. Customers can't see and touch your products in person, so you need to be as informative as possible. You can use both text and visuals to give people a good idea of what exactly it is they're buying. Include detailed product descriptions that combine creativity with technical details to inform readers.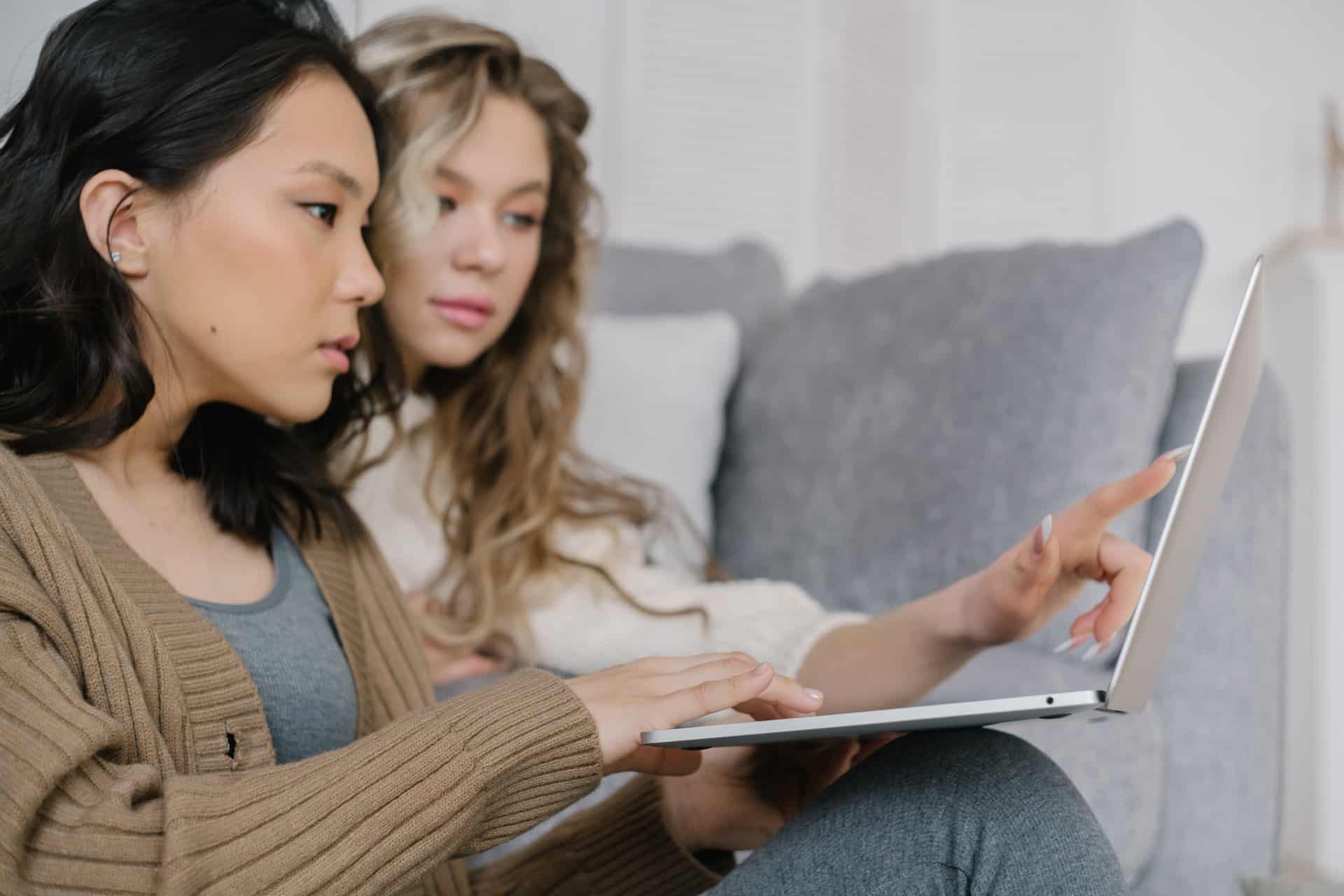 You can use different types of visual tools, too, from images to interactive 3D models and product demonstration videos. 98% of shoppers have been discouraged from making a purchase because of incomplete or incorrect content, so it's important to get your descriptions right.
11. Provide Customer Service
Where can your customers go if they need help? This is something to consider when you're designing your eCommerce site and getting ready to launch.
Customers need to be able to find customer service points when they're using your site. You can provide a clear link to a contact page or make your email address and phone number available on every page. A live chat feature can be helpful for instant customer service too. It's also a good idea to link to your social media pages so that people can contact you through those channels too.
Bonus Recommendation: Attract Your Customers With High-Converting Sales Funnels for Your Ecommerce Business
Every visitor you get is a potential customer, and when they're leaving your site you're losing more money, hence the profit.
So why waste the possibility to make more once you can convert them?
That's why if you've got an effective sales funnel you'll be able to generate leads and complete sales. In fact, there are several reasons why sales funnels are so effective with online marketing.
However, each sales funnel stage has an effect on consumer behavior and you need to understand them intimately.
By knowing each step, you'll use tactics to enhance the number of people that go from one step to the next.
This can have a crazy impact on your business.
Whether you're offering courses, selling products or eBooks, offering subscriptions, or just trying to get more leads, a funnel builder will help you increase sales.
WP Funnels – the ultimate Sales Funnel Builder For WordPress & WooCommerce is created for entrepreneurs and marketers like yourself, to extend your online sales using sales funnels.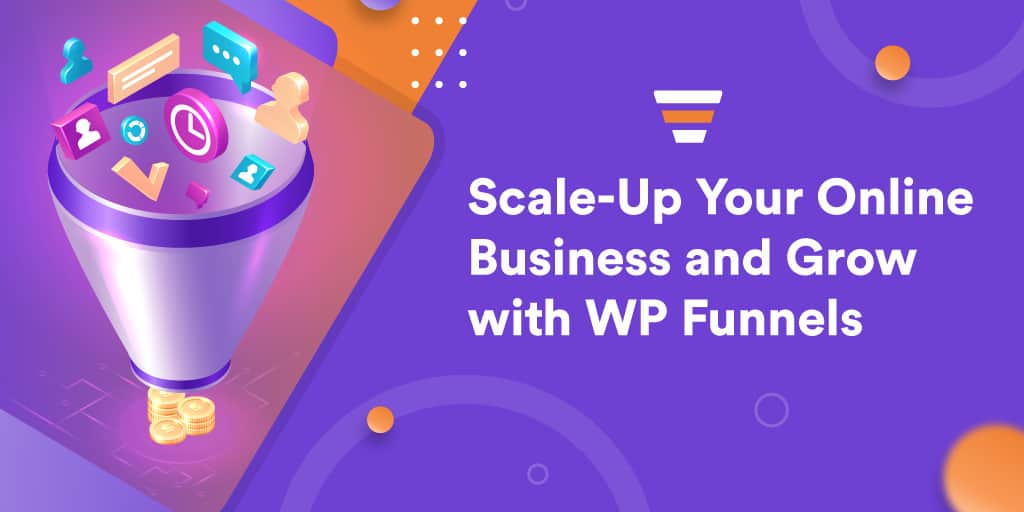 However, it's intended to assist you quite just that.
With WP Funnels, you'll be able to create highly converting sales funnels no matter what business you're in.
And the best part is, WP Funnels comes with actionable sales funnel templates for several niches, which you'll be able to import with just a click.
This means you may need little to no design & development skills. All you need is to input contents, and therefore the funnel will do the rest for you.
Conclusion
Before you launch your eCommerce website, be sure to check off all of the things on this list. They will put you in a good position to start receiving customers.