In this days and age, much of our life gets transmitted over the internet, which is inherently insecure.
Digging your head in the sand does not help: there are various #threats to your #security and #privacy looming over everything you do.

Yet, it is possible to repel the forces arrayed against what you hold dear.
Namely, there is no shortage of versatile VPN services to employ. The sheer number of them makes things a bit difficult, though. Namely, you need to make an informed decision regarding the one that matches your needs the best. This legwork helps you keep your data secure and encrypted wherever you are. You can ensure that no one is snooping on your connection, even when connecting to airport or café Wi-Fi.
Basic features
Virtual Private Network (VPN) has a few basic functions. Businesses use it to connect remote data centers into one network. Users, on the other hand, utilize VPN solutions to access network resources without the need to be on the same local area network (LAN).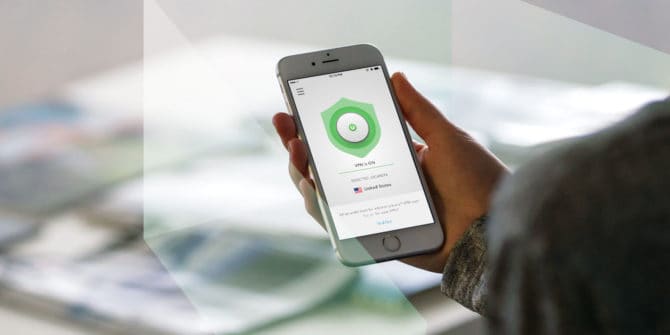 Students and workers take advantage of this feature to stay connected to resources while traveling or handling obligations from their home. Usually, the VPN in questions is a free service and not much time is invested in shopping around. In cases of working with sensitive data, it is highly advisable to do the research.
On the safe side
Furthermore, VPN is recognized as one of the staple methods of securing and encrypting communication and data in the internet realm, especially when dealing with untrustworthy public networks. Likewise, many users see it as a way to stay safe when using services like BitTorrent and downloading files.
In general, one can never be completely sure if one is in a safe and open digital environment, or a closely monitored space. Well, it is best not to take chances and assume the worse. Here, VPN comes into play here as a simple and highly effective method for preserving privacy and safety.
Data encryption
I would argue that the most crucial feature of VPN is linked to securing your internet connection. To make sure you are in the clear, you have to find and then launch a VPN client on your computer. Upon logging in with your credentials, the computer exchanges trusted key with a remote server.
Once the authenticity of both entities is confirmed, all your communication and data becomes encrypted, which is to say you are safe from eavesdropping. Therefore, VPN acts as a proxy or intermediary between your computer and the internet. It shields you against a multitude of cyber attacks that could be coming your way.

Exploring your options
You have various options what to do with your VPN and also a plethora of choices when it comes to providers. Although all VPNs mainly do the same thing, they are not created equal. There is a wide range of VPN providers out there and choosing the best one is not easy.
Some tools are paid and the others a free. You should always factor in pricing, but also ease of use. Getting VPN to work should be as simple as downloading the right VPN app and following step-by-step instructions to set it up. User-friendliness should be prioritized by newcomers to the world of internet security.
Weighing other factors
There are a couple of other things to consider before taking the plunge. Most notably, take into account features, server location, and connectivity (security) protocols. The latter aspect is particularly vital, so familiarize yourself with different protocols like SSL/TSL, PPTP, IPSec, L2TP, and other.
Each one has its drawbacks and advantages you would be wise to weigh. A server location is important if you want to overcome limitations and watch, for instance, live TV from a country other than your current residence. Also, it can help you steer clear of state-sponsored data snooping.
Out of the harm's way
A vast majority of internet users can greatly profit from using a VPN. When dealing with a network you do not own, manage, or trust, using this security method should be a no-brainer. So, do not put yourself at unnecessary risk when surfing, streaming, and downloading.
Create a safe passage between you and the remote server operated by a VPN provider. But, first, assess your specific needs, do your homework, and take your time picking the most suitable provider. Gain access to networks you are not physically connected to and bolster your internet security. Encrypt all the data coming to and from your computer and keep it away from prying eyes.