PPC (pay per click) advertising is one of the most important components of a successful digital marketing campaign for online businesses, particularly of small businesses that need to keep tight control over their advertising spends. More than 42% of digital marketers allot most of their advertising budgets to PPC campaigns, according to https://www.searchenginejournal.com.
Regardless of the delivery channel, pay per click advertising is a very effective way of accessing potential customers quickly and without wasting precious resources.

As implied, PPC is a method of advertising that requires the advertisers to pay only when someone clicks on the online advertisement. The method of calculating the cost has evolved over the years, and apart from the vanilla PPC, advertisers can also choose between cost per thousand impressions (CPM) or cost per conversion (CPA). Even as this may sound somewhat complicated to new advertisers, using the right PPC tools, the process becomes quite simple and paves the way for boosting the sales of the business.
To boost your bottom line with pay-per-click advertising, consider utilizing top PPC tools in conjunction with white label PPC management services. These tools help optimize ad campaigns, track conversions, and analyze data, while white label PPC management ensures your campaigns are expertly managed, leading to improved ROI and business growth.
Some recommendation of the top PPC tools you can use to drive your small business forward in 2020:
Google Ads Editor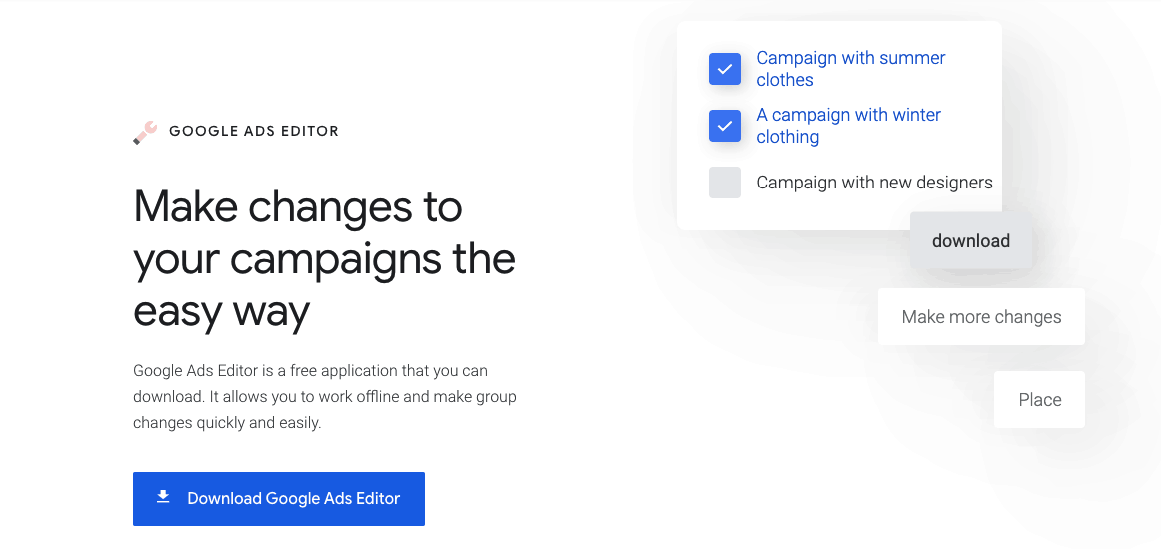 If you have previous experience of working on advertising campaigns in Google AdWords, now known as Google Ads, then you will appreciate the power and flexibility of Google Ads Editor. Similar to the interface of Google Ads available online, the desktop version gives you much superior speed, which is very helpful in managing large campaigns. For operating on Bing, you have a similar tool called the Bing Ads Editor that gives you all the functionalities for managing your campaign you desire.
WordStream Advisor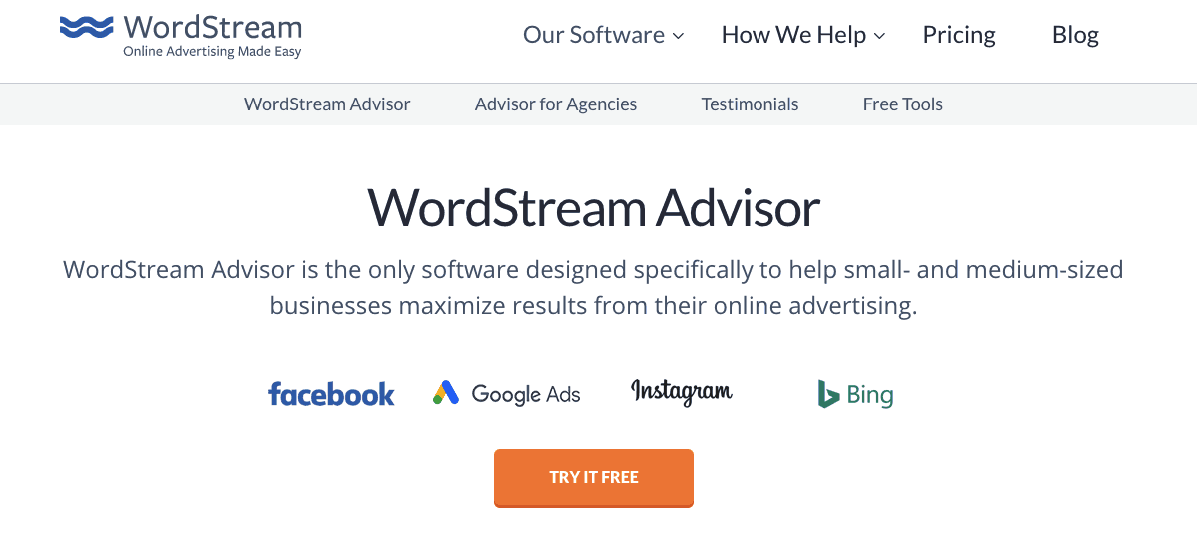 WordStream Advisor has been specially designed to assist online advertisers in getting a bigger bang out of their advertising, spends on Google AdWords, Bing Ads, as well as social media like Facebook. WordStream Advisor is a cross-network all-in-one software that enables marketing managers to manage and optimize their advertising campaigns with smart tools, comprehensive reports, and weekly alerts. The company claims that by spending as little as 20 minutes every week, it is possible to increase the click-through rate and conversions significantly. Since WordStream gives feedback on important performance factors, it makes it easy for marketing managers to monitor and tweak the campaigns for improved results, according to https://socialmarketway.com/seo-nyc.
Google Ads Performance Grader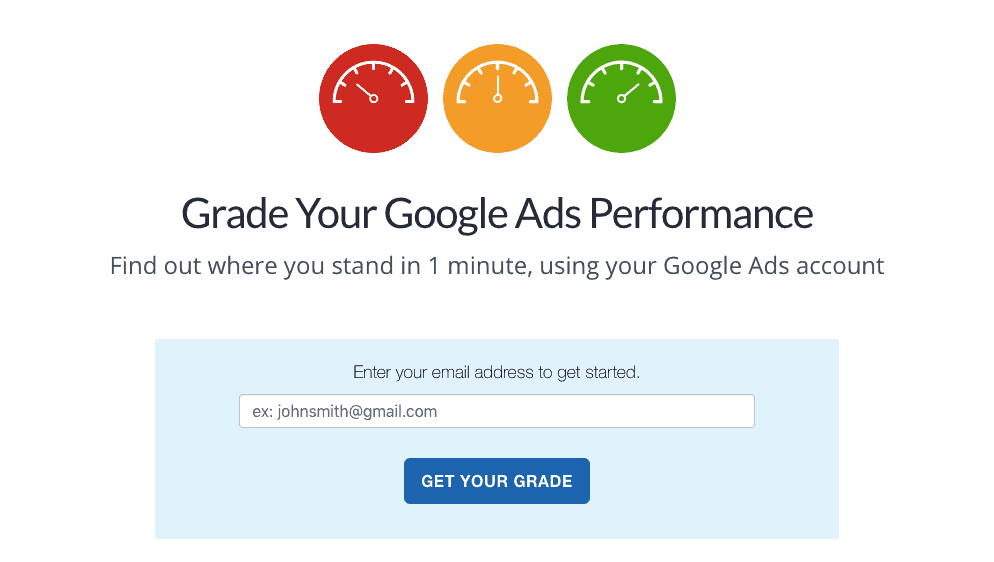 Also, a WordStream product, the Google Ads Performance Grader, provides campaign managers with a monthly report that identifies areas of opportunity that have the potential for tweaking for improved delivery. The report compares your Google Ads account with other advertisers in the same industry so that you can assess where you stand in comparison with your peers. The sections in which you score low represent areas that you can focus on to improve campaign performance. The audit reports are visually appealing and make it very easy for managers to know where to focus their attention on the ensuing month. The tool is very fast, with the audit report being generated in just one minute.
AdEspresso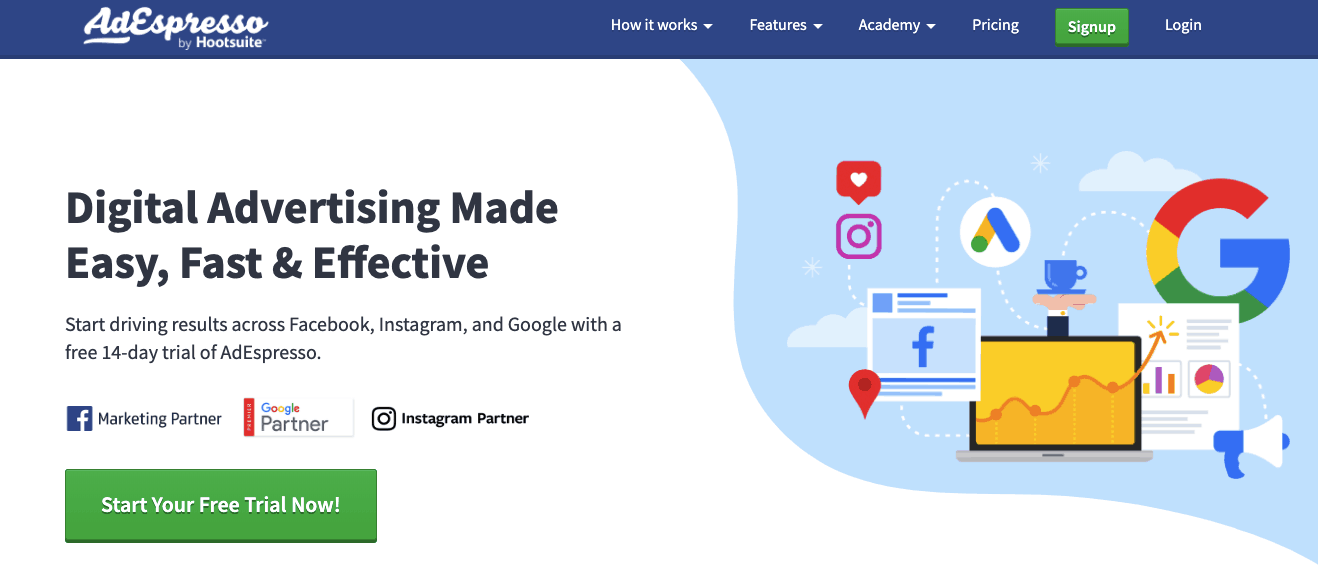 A feature-rich tool for small and medium businesses, AdEspresso is very helpful in advertising management on Google as well as Facebook. AdEspresso has become very popular with marketing managers because of its multiple benefits. It is available across multiple platforms, it is much faster than competing products, and it is possible to control placement, audience, and timing of advertisements. You can also optimize the ad campaigns with the help of powerful analytics tools, and it does not require constant physical monitoring since it is easy to automate the process.
SEMrush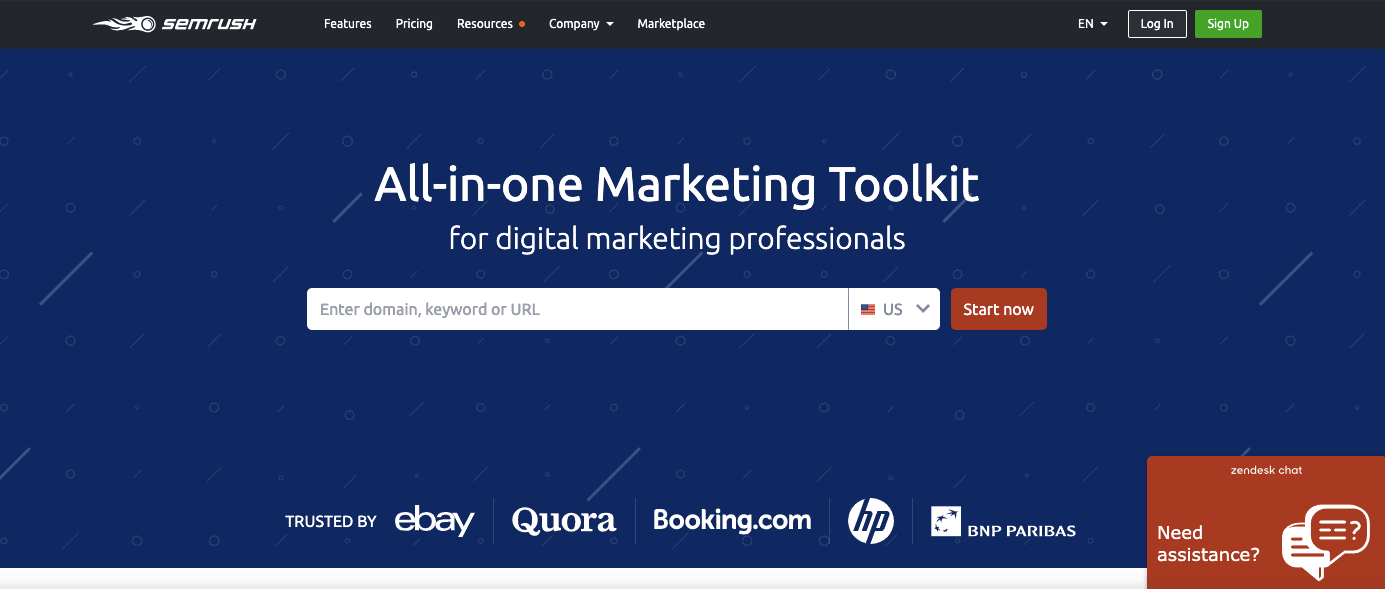 SEMrush is very well known for its multi-dimensional approach to monitoring advanced SEO and digital marketing metrics. Users not only can use the tool to conduct advanced keyword research but also perform detailed competitor analysis that lets them stay ahead of the crowd. It offers comprehensive reports regarding the metrics being monitored and seamlessly integrates with both Google Analytics and Google Search Console to permit users to track the performance of their websites across multiple parameters.
Google Analytics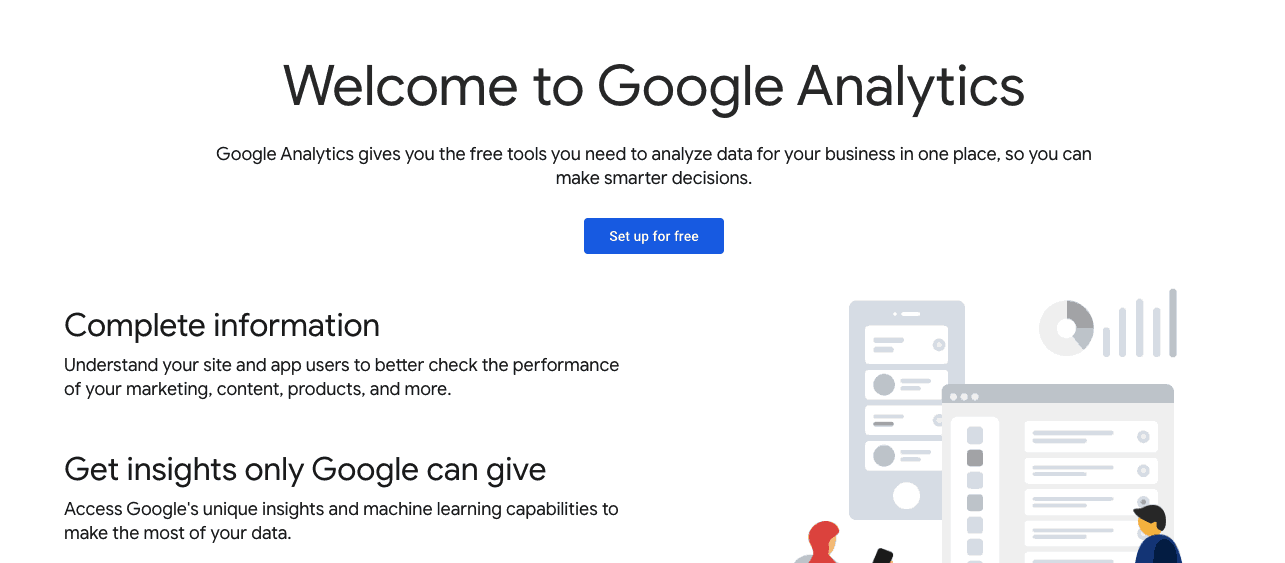 Google Analytics is a free tool offered by Google that allows users to monitor online activity on websites, social media, and blogs. It has the capability of offering users grouped information according to different parameters such as audience, behavior, conversions, etc. carried out on online channels. With Google Analytics, users can keep tabs on the number of visits that a website receives, the total duration of these visits, the sources of the traffic, the pages visited, as well as the keywords used. Being a Google product, it is fully compatible with other Google products like YouTube, Google AdWords, Blogger, etc.
Unbounce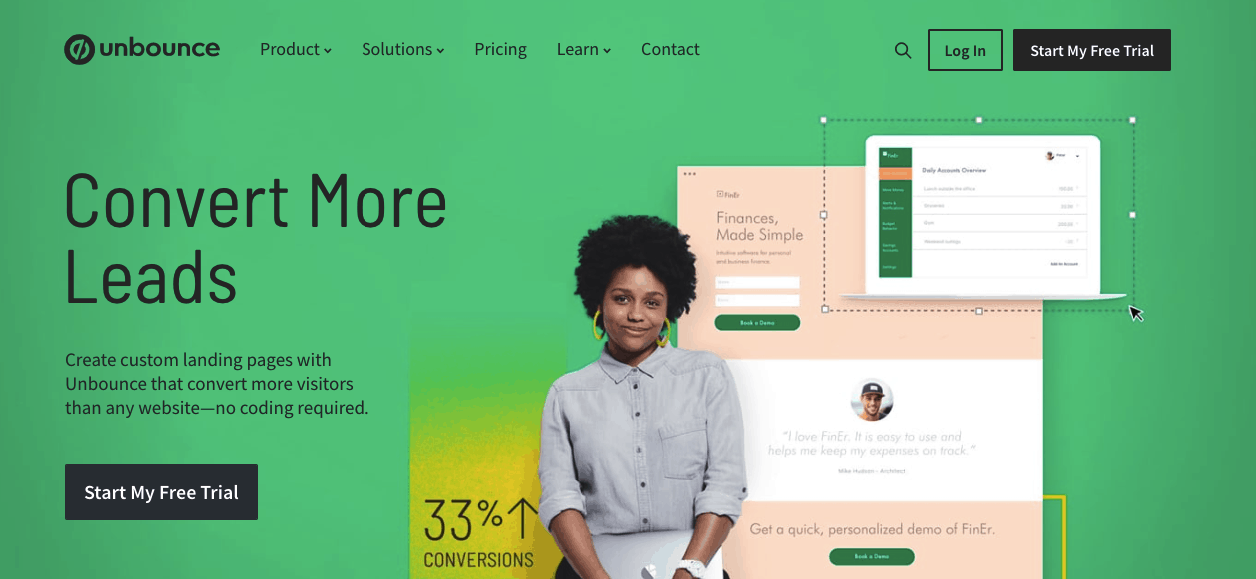 Landing pages are a very useful tool in the online marketer's armory since it can provide detailed information regarding the traffic arising from various promotional campaigns. Unbounce takes the pain away from the task of creating custom landing pages using web developers by following an automated process. Unbounce gives the agility, customization, and speed required by online marketers to launch and improve marketing campaigns. Some of the leading features include drag-and-drop functionality, A/B testing, lead generation, mobile-responsive template gallery, CRM integration, and dynamic text replacement.
BuzzSumo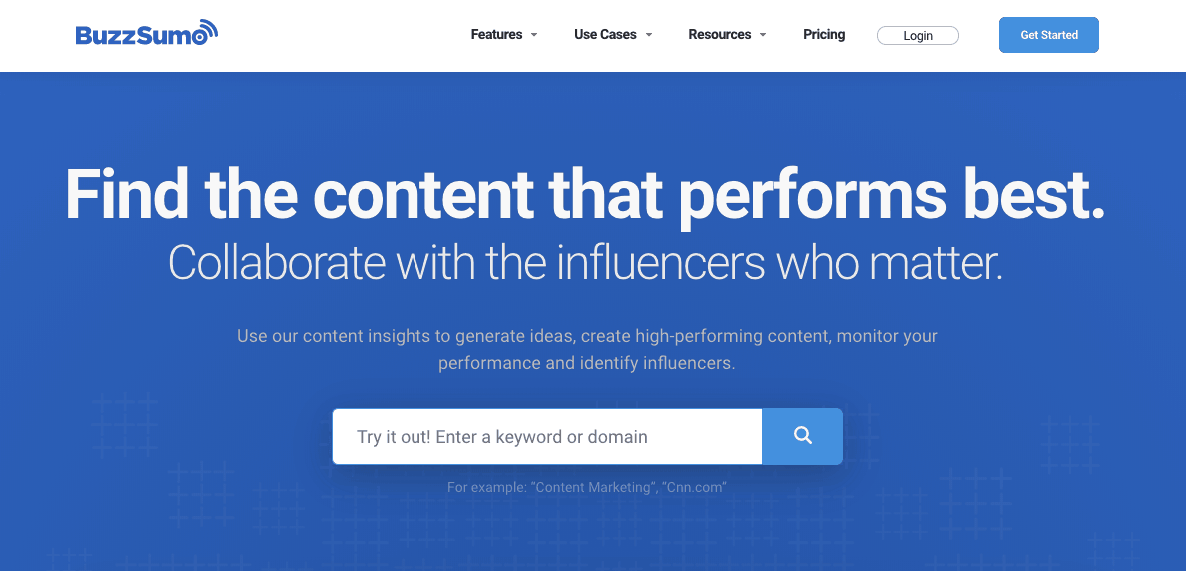 BuzzSumo is an awesome tool that allows campaign managers to obtain information on the content that is being most shared online. Users can track down content by defining different parameters like keyword, niche, author, site, etc. By scanning the most popular content, advertising managers can find out what type of content as well as the kind of headlines that are pulling in the maximum number of clicks.
Answer the Public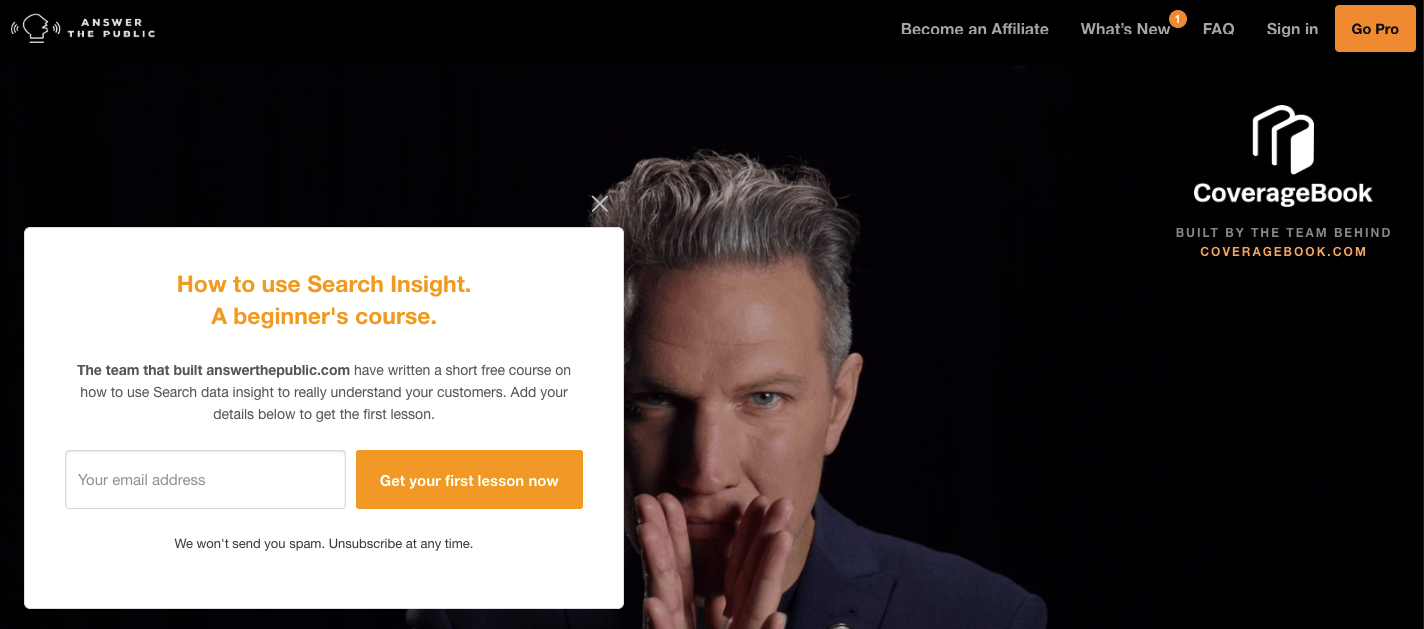 Answer the Public is a keyword search tool with a difference. Once you define the topic, this free tool returns the required keywords related to the subject in a question form. This kind of response is very handy because campaign managers and SEO practitioners can get a very good idea of how the target audience might be framing the queries on the search engine and prepare the responses accordingly.
Conclusion
While there is a very large assortment of PPC and SEO tools available, the best way of proceeding is to define your objectives and then pick the tool that gives the desired results the fastest and most conveniently. If you are experimenting, it may be better to use the free or trial versions until you are confident that the tool is suited to your requirements.