Nobody can deny that Dropshipping is a retail fulfillment method in which the store doesn't have to keep the products to sell them.
Generally, when asked about Dropshipping, entrepreneurs don't have enough knowledge to implement this method for the sale of products.
So, what is dropshipping?
Dropshipping is a model where the stores sell the product, but, instead of keeping the products in inventories for supply, the store passes the order to their partnered suppliers.

Then the supplier fulfills the order and ships the order to customers.
Dropshipping has lots of benefits, such as:
Less capital requirement
Easy to start
Lower Overhead
Location Flexibility
Wide range of selection of products to sell
Easy to test and scale
Once a business owner realizes the benefits of dropshipping, implementing this model becomes evident. And what is the preferable marketplace for dropshipping? AliExpress, without a doubt…
AliExpress is one of the enormous marketplaces among eCommerce businesses. The platform has a wide range of selection for products related to lifestyle, technology, health, and so much more. And because most of the AliExpress sellers are overseas manufacturers, the prices are also competitive.
What is AliExpress Dropshipping?
As we all know, AliExpress makes it possible to shop for products of various niches with unlimited options. AliExpress Dropshipping will make it possible for you to sell products without worrying about the inventory or shipping process.
The business owner put the products listed on AliExpress on their store with a markup price. And when the business receives an order, the product price is paid at a wholesale rate, and AliExpress takes care of the shipping.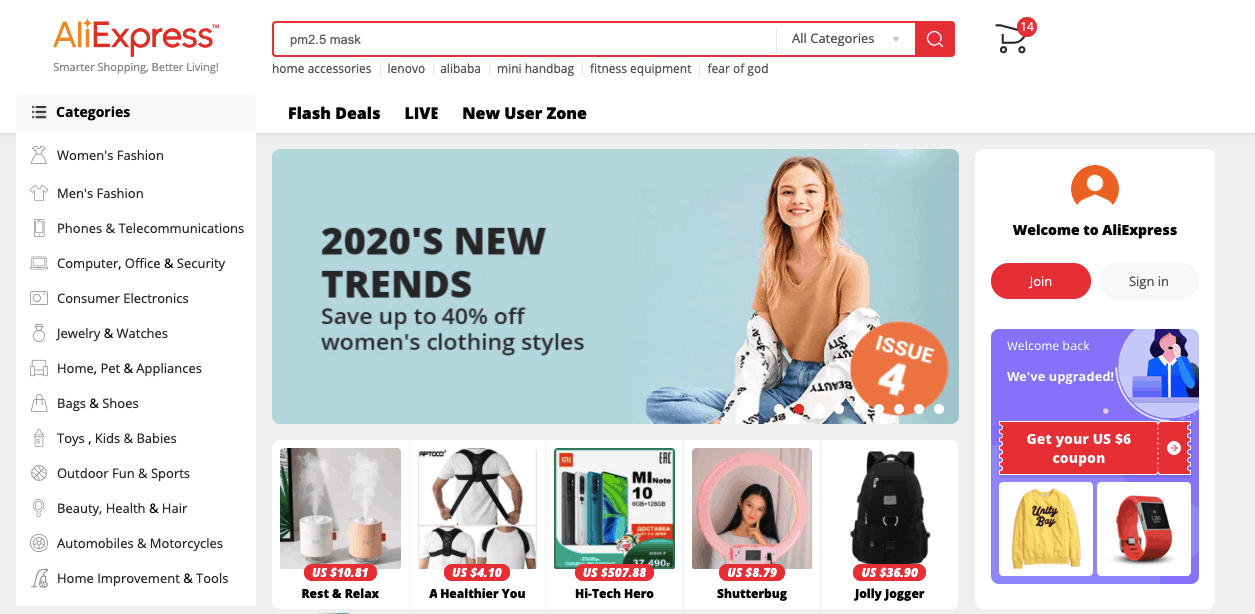 Why should you try dropshipping?
Let's take an example that you've decided to start an eCommerce store. You'll come up with product ideas, look for suppliers, pay for the product, and get them to sell in your store.
The problem is, there is no way you can judge the customer's need or their state of mind. A business owner can think of ideas, but there is no assurance that the business will thrive.
Take Josie, for example, she bought 100 units of a product line and paid $2000 for it. Then, she sold ten products and got $200 in sales. After a brief period, she realizes that her merchandise isn't popular and decides to close the store. As a result, she suffers from $1800 loss.
As an alternative, the entire process can be reversed. Here's how things would have gone:
Josie uses dropshipping and doesn't have to buy the products in advance.
She sells ten products and gets paid $200 for it.
She passes the order to the supplier and pays them a wholesale price for the product.
Josie pays the supplier $100 and makes a profit of $100 while the supplier handles the shipping.
Moreover, if the idea isn't catching up, she can switch to a different niche or product easily.
That's the beauty of dropshipping with AliExpress or any other business that utilizes this model. When you don't have to keep a stock of the products you wish to sell, the budget also stays sleek, and expenses reduce.
Why choose AliExpress?
If you have the same question in mind, then look at the facts. AliExpress suppliers are mostly retailers. And the platform mostly has resellers. Due to this, AliExpress Dropshipping seems like an ideal way as the suppliers have already worked with dropshippers before.
Furthermore, no upfront fee allows a store owner to test the product without making a financial commitment.
How to Choose Between AliExpress Suppliers?
Choosing a reliable and trustworthy supplier is a very crucial aspect of the dropshipping business. With AliExpress dropshipping, the store owner doesn't get the chance to test the product. This can be a significant risk on behalf of the store. If the product isn't up to quality expectations, you'll lose the customers.
Hence, you need to choose dropshipping suppliers that provide top-notch service without any compromise. Even though AliExpress is careful about handling unreliable suppliers, it is suggested that you still pay more attention while choosing them.
Here are some tips that will help choose a trustworthy dropshipping supplier.
1: Don't Always Go For Low Price:
Just consider a scenario where you see a product with a price of $40, and there is another one with a price tag of $20. While opting for the lowest price might seem like an obvious choice, keep this in mind that low prices are a strategy to bring the quality of the marketplace down. Suppliers, trying to be competitive, results in quality compromise.
So, if you are trying to create a successful eCommerce business, then never choose the lowest priced product. This usually indicates that quality isn't optimal.
2: Buy from Suppliers With 95% or Higher Feedback Rate:
A genuine way of choosing a dropshipping supplier is through their positive feedback ratings. The rating system is very critical for the marketplace. Listen to the things other merchants say about the supplier and never ignore the negative feedback. The scores are listed clearly, which will indicate the supplier's authenticity.
Aim for at least 95% or higher if you want to make sure that dropshipping suppliers don't cost you customers.
3: Don't Buy Branded Products on AliExpress:
One thing you must know about AliExpress dropshipping is that the platform doesn't sell branded products except for some brands like Lenovo or some others. In case you come across any supplier who claims to sell branded products, it is usually copied materials.
Still, it's essential to note down that not all branded products are fake on the platform. Just exercise caution and believe your judgment to avoid problems.
4: Pay Attention to Supplier Responsiveness:
To test the responsiveness, make an urgent issue, and message the supplier. Note down how they respond to the urgency of the business and understand your situation. After all, at some point, you might have to face a situation when you have plenty of orders to handle with not enough time to spare.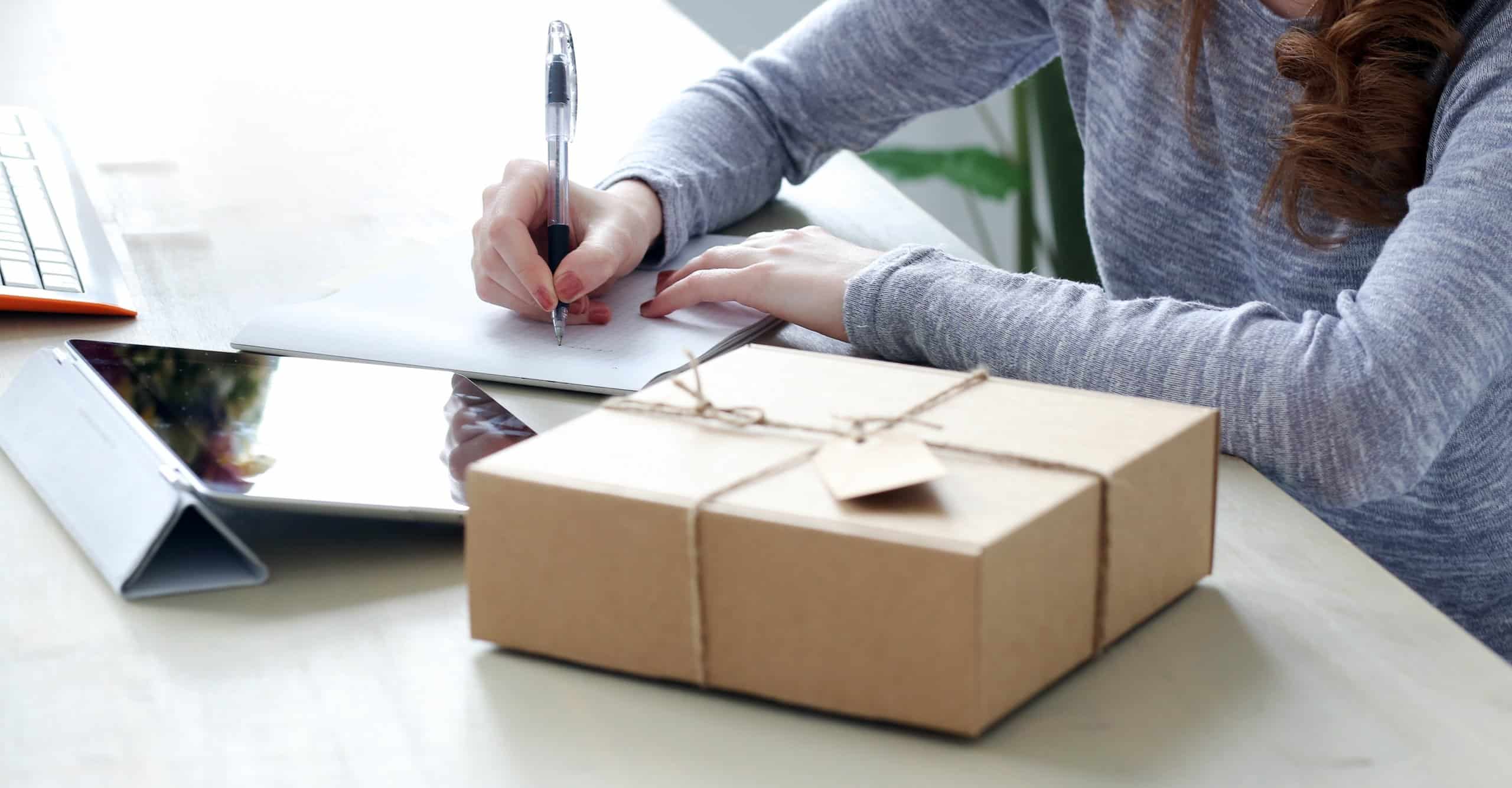 5: Look for Premium Shipping Option with Suppliers:
AliExpress Dropshipping comes with an ePacket delivery service which can be availed for premium shipping. This can be very helpful for new entrepreneurs in the market. Choose the dropshipping suppliers that offer flexible delivery options suitable for your eCommerce store.
Typically, international shipping takes at least a month for delivery. But with the AliExpress Premium Shipping service, the business owners choose the ePacket delivery option. With this delivery, the customers will receive the products within 14 days with the tracking feature.
Some Final Words
When it comes to AliExpress Dropshipping, the most imperative decision that a store owner has to make is the product to sell. If you pick the right products, the business will thrive, utilizing the dropshipping model.
We believe that as the business starts to run, you will understand how to maintain the product quality and retain customers. Whether it is the niche or the dropshipping supplier you chose, the decision-making is complicated. That's why; we have provided you a guide that will assist you in understanding AliExpress Dropshipping service.