Newt Labs started as a design and development service, mainly doing custom WordPress sites. Steven would work with clients to design and develop solutions to help solve problems and achieve different goals. It's served him as a side gig from 2010 – 2016, whilst he was constantly working his way up through digital marketing agencies.
At his last full-time agency job, Steven transitioned from a front-end developer to heading up the support and maintenance team. During that time, he was also doing maintenance work for existing clients. He saw the need for a specialized support and maintenance service where the number of support tickets could be eliminated as opposed to trying to work with many different CMS' and never being able to get the number of tickets down to zero due to needing more time and switching of focus.
Steven then started to dabble in moving his side gig from design and development services to purely WordPress support and maintenance. That's when he created a website called WP Shrug to test the water and see if just doing WordPress support and maintenance would be a good thing.
Steven Watts @bboywattsy talks about @NewtLabsUK and #WordPress maintenance business

As Steven started to ramp up the amount of work he was doing in his spare time, he realized that the clients needed more. Trying to juggle a full-time job and a side gig was exhausting, so rather than let it start to impact the agency work he decided to try making the side gig a full-time thing. As of July 2016, Steven left agency life and started his own journey.
After a few months of continuing to do new project work as Newt Labs and taking on support and maintenance as a separate entity, Steven soon found that he needed a focus. If he was going to grow and do one thing really well, then he had to do one or the other.
As the support and maintenance side of the business grew, Steven decided to consolidate his two websites and officially make Newt Labs a WordPress support and maintenance company. He also started to offer hosting and development exclusively for his site care clients to help them speed up and improve their websites.
At the time of writing this, Steven said that the team at Newt Labs had a couple of dozen support and maintenance clients. Although he does the majority of work, Steven collaborates with a small team of local designers, marketers, and developers that help put Newt Labs on the map. He's now at the point where he is starting to look at taking on more developers who will help even more businesses with their tedious technical tasks and improve their WordPress sites to make them more secure and effective.
Using his agency background, Steven ensures best practice are put into place when working with their clients' websites, which includes:
Tracking changes and being able to have more than one person work on the site at any one time with version control
Testing updates locally and on a staging site in the same environment as the live site to ensure everything will continue to work as expected before deploying
Using professional uptime monitoring, so they're the first to know if a website is down
Spinning up top of the range servers and configuring them for WordPress with performance and security in mind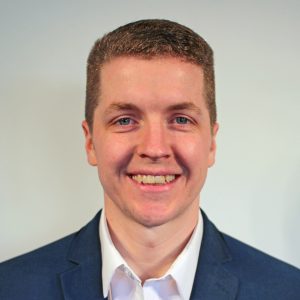 Name one service/thing that differentiates you from other maintenance companies
I can name a few important things that I know of:
We're based in the UK and so are the majority of our clients
We don't outsource our services or white label
We don't simply add our clients' sites to ManageWP and hit the update button every day
We are a Sucuri agency partner so we have advantages such as security monitoring with server-side scanning
We provide hosting and development to take care of everything technical concerning our clients' websites
Most often done task that you feel you shouldn't be doing?
Every now and then we will come across problems with plugins, where we'll either need to go with a different solution or create a fix and submit it to the plugin author for consideration to be rolled out as an official release.
We also come across off the shelf themes that have been customised without creating a child theme, so when it comes time to update the theme we have to strip all of the customisation and separate it out so the theme can be maintained.
Also when we get hacked sites that need cleaning up, some shared hosts rather than just taking the site down, will make alterations sometimes destroying the site in the process meaning we will have to rebuild or piece it back together.
How much of a problem is hacking?
Hacking is a big problem, and it's one of the things we are asked to do when we first come in contact with a new client.
We have only ever cleaned up hacked sites for new clients; once we're maintaining the updates, monitoring for security issues and providing protection with a firewall websites are better defended from incoming attacks.
Unfortunately for a lot of people, security is more of a reactive process than a proactive one, and we're trying to educate people so we can try and change that, however once a site has been hacked most people then tend to become more proactive.
Hopefully, as people become more aware of security the ratio of reactive to proactive will change, but it's in our human nature to put things off, which is why it's good to have a team of experts to take care of it for you.
Do you use ManageWP, InfiniteWP, MainWP or any similar tool on all your clients' sites; or do you maybe have a tool of your own? What CRM do you use to handle payments and generally manage clients?
We have tried infiniteWP installed on local machines so we can test updates and put them through version control before deploying live, however once we started adding many sites it became really slow and inefficient for us.
Lately, we have added our sites to ManageWP just because it gives us some specific advantages:
We can get an overview of all of our clients and see how many updates are needed at any one time
If any of the sites we manage has a known vulnerability, it does a good job of flagging it
It has a great real-time backup solution
For payments, everything is billed upfront via GoCardless, which is a great direct debit solution. We don't believe in chasing late payments or expired credit cards, we like to have that stuff sorted in advance so everyone knows where they stand and we can get on with doing a good job for our clients.
Currently, we use Trello as a CRM, which works well but are always on the lookout for something that will suit our needs better and we may integrate it with an accounts system such as Xero.
I'm the face of Newt Labs, and most of our clients like to contact me directly via email, which at the moment works well. Although they do know that if they need something more urgent, they can contact our support email address or hop onto our live chat system, both of which will alert us of any incoming messages.
For our clients that have ongoing development every now and then, we'll jump on a phone call or sometimes even meet in person, for which they can use some of their allotted time. We keep all lines of communication regarding dev tasks via Basecamp, which helps to avoid unnecessary email chains and allows us to discuss and track specific tasks as they progress.
Is there a hosting company that you don't work with or one that you recommend?
We're happy to work with the clients' chosen hosting company, sometimes there are restrictions, but we can work around them.
More often than not our clients want to get more out of their hosting in order to speed up their site and make it more efficient so we'll spin up a cloud server with DigitalOcean and set it up to do just that.
We recently had a client on a 32GB server with around 10,000 visitors a day, by moving them to our platform we were able to give them more bang for their buck by reducing the size of the server to a 16GB instance and implementing best practices such as upgrading their version of PHP and implementing in server caching and now their site is faster and their new server can handle a lot more usage with nowhere near the amount of resources being used.
Can you name one plugin or theme that have caused most of the problems for your clients?
There are plugins out there with known vulnerabilities, but as we're constantly updating them, they become less of a problem.
Some plugins get abandoned, which can come with bugs and deprecations, we either fix and update them to an extent, implement something custom or move them on to something else.
Some sites will come with no end of plugins so we'll help drastically reduce the amount installed, which also makes sites more manageable.
Off the shelf themes can be a pain, especially if they're bloated, not maintained or not user-friendly enough for the client to easily update their content.
Do you use a maintenance mode plugins when fixing clients' sites?
If a clients site is broke we tend to fix it fast, and if we need to do maintenance we'll deploy it to a staging site for review, which doesn't impact the live site, so we don't have the need for such a plugin, however they can be good for clients, who are getting their first site built and they need a landing page to generate buzz before having an online presence.
Where do you see this industry and your company in 2 years?
I don't see WordPress going anywhere anytime soon so we'll continue to do what we do best, improving our knowledge and processes alongside WordPress as it grows and sharing that experience and knowledge with our audience.
I would like to see Newt Labs as one of the biggest WordPress support and maintenance companies known throughout the UK, but working with other companies too, coming together for the greater good and giving back to WordPress and the community, whether that be through sponsoring more WordCamps, speaking at WordCamps, putting on our own WordCamp in Cambridge or help parts of the world where the power of WordPress can really make a difference.
If you're reading this and you need WordPress help or advice please do not hesitate to get in touch. And if you're looking for ways you can improve your sites security, speed, uptime and best practices we have a free email course.