FixRunner is a company that specializes in maintenance and support of WordPress websites. One of their strong points is that the company provides very fast and high-quality service. At Fixrunner, there are fifteen employees and eight of them are located in the central office in Belgrade, while the rest are in different countries including the USA and Israel.
Fixrunner is an idea that Sam Mulaim first had in 2013. Back then he was doing a lot of SEO for his own affiliate websites, but also for clients.
Sam noticed there was great demand for WordPress maintenance services, so he created @FixRunner, simply because he loved working with #WordPress websites.

However, at that time, Sam wasn't completely dedicated to this company since he was in the affiliate and SEO business. But, in late 2015, he felt that he needed to commit more to things he likes doing and not keep doing SEO just for the money the industry had to offer. So, Sam started selling all his other online activities, and from February 2016 he completely switched the attention to FixRunner. Immediately, the business started growing rapidly, and he felt confident the company is going in the right direction.
Sam is 39 years old, married, and has three boys. Today he's working full time at Fixrunner, and he is mostly busy with management task and sales. Running a 24/7 support service requires a lot of dedication. Sam is hardly doing ticket support, but he still does them from time to time just because he likes solving WordPress issues. He still owns some affiliate websites, but when he started working full time on FixRunner, he completely stopped investing time elsewhere. All of Sam's focus and energy is directed towards growing this company.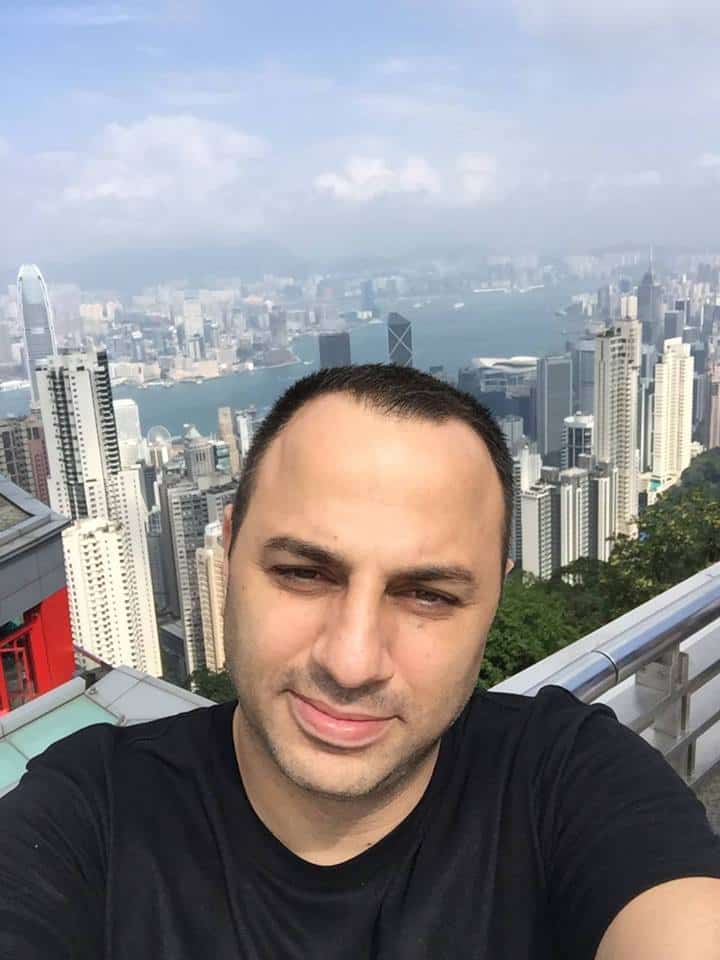 Why should WordPress users choose your company over competitors? Name something your company does better or in a unique way.
This is a good question that I get a lot. When I started this business, I knew that building trust is the key to success. So whenever we get a new client, first we take care of all their website issues, and only after that, we take care of the payment. Most other companies require money in advance, but at FixRunner we like to show what we know first. Then after the customer is satisfied, we can get the payment out of the way. Client's trust is our #1 priority as we aim to provide the highest quality service possible. If you look for FixRunner reviews you will see that all our customers are very satisfied.

View our reviews on Trustpilot
How did you learn WordPress and become a maintenance expert?
When I was doing SEO I had more than 150 affiliate websites and most were on WordPress. Naturally, when managing 150 Websites you get a lot of experience, but I can say that most knowledge I got from the first year running Fixrunner. Back then, the company was smaller, and I was doing a lot of support tickets myself.
What was the hardest WordPress issue you had to solve?
That's hard to say because we get so many different issues that I find it hard to point one case. But I would say the bugs involving different payment gateways are the most time-consuming
Most often done task that you feel you shouldn't be doing?
I still make most of the sales in the company, but that is something I will train others to do in the upcoming coming year, as I would like to invest more time in our white label program.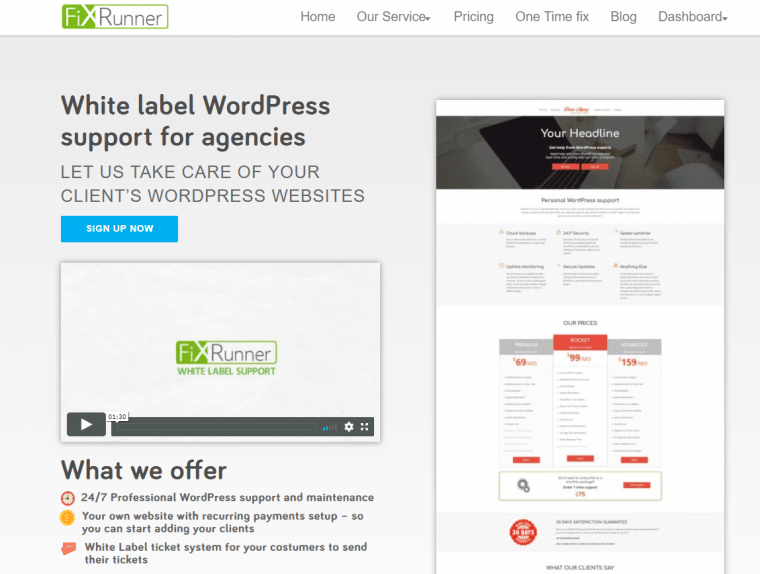 If you could recommend just one plugin to your clients, what plugin would that be and why?
I would say any backup plugin. You would be surprised to know how many people are not backing up their website. We use ManageWP, but if you are looking for a specific plugin, I guess UpDraftPlus.
Do you use ManageWP, InfiniteWP, MainWP or any similar tool on all your clients' sites?
Yes we use  ManageWP to manage our clients, and we use Woocommerce subscription, Paypal and Stripe to take care of the payments.
Is there a hosting company that you don't work with, i.e., if a client has a site with them you won't work with that client?
We work with all hosting companies. However, if we feel like the hosting provider has poor performance, we will recommend our client to move elsewhere. We like WP Engine and Flywheel, and about 30% of our customers use these two companies.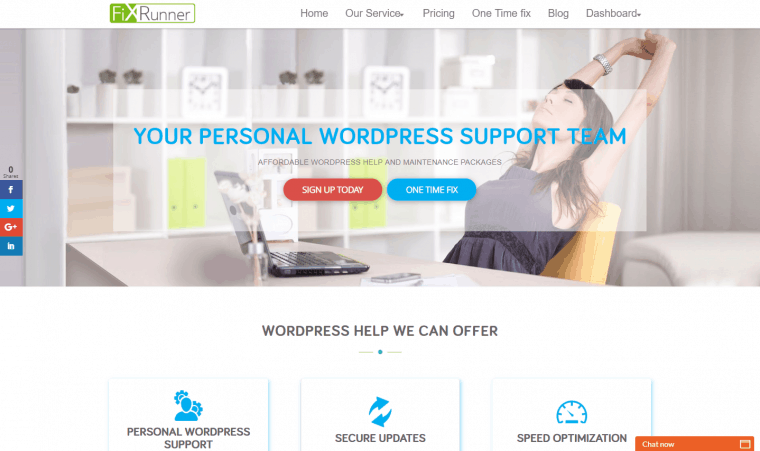 What was the highest number of installed plugins a client had?
In one case we had a client that complained that his website is slow and unresponsive. Once we've taken a look under the hood, we found 120 active plugins! No wonder it had performance issues.
How/where do you promote your services and find new clients?
We get most of our traffic through SEO and Google AdWords. I believe that the main reasons people do business with us are overwhelmingly positive reviews and good reputation FixRunner maintains.
Do you think the industry and your business will still be operational in about two years?
The demand for WordPress maintenance is high, and the numbers are showing that it's only going to continue growing, so the answer is – yes we are here for the long run.