38% of people will stop engaging with a site if the content and layout are not attractive. What does this mean for people who run a website? It means your site needs to be well put together to attract and keep users.
If you want to know which #plugins are must-haves for #2020, this article has a short but great list of the best ones!

The best way to make this happen is by adding plugins. Read on to learn about the 6 best WordPress plugins in 2020!
1. Yoast SEO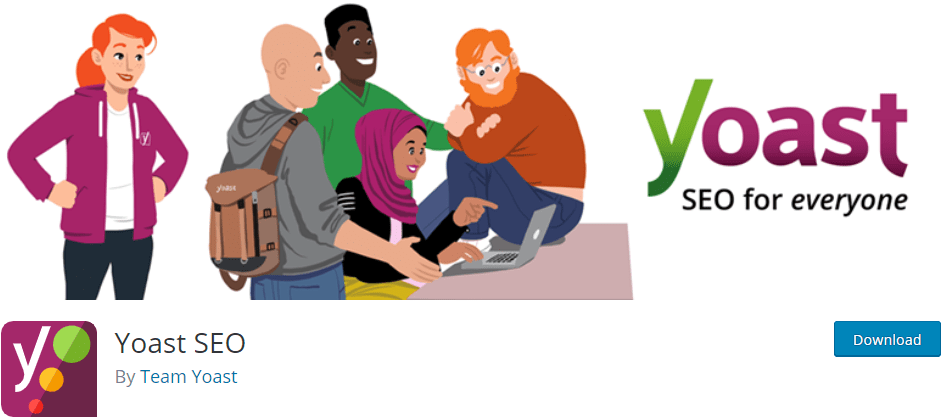 Yoast SEO is known as the best SEO plugin for WordPress because of its popularity and ease of use. It works to improve your SEO and analyze the readability of your content.
One key feature of this WordPress SEO plugin is that it can optimize your posts and pages by tracking the keywords. It can see how well your current content is being optimized so that you can easily make it better. It also offers tips to improve the content based on the readability.
The best part of this plugin is that it is free. But they do offer a premium version with additional features.
2. UpdraftPlus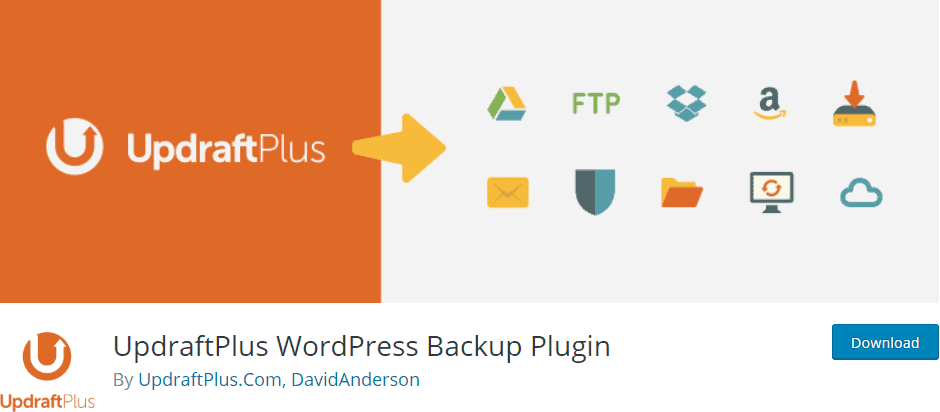 Websites get hacked every day, but you can help prevent this from happening to you. You don't need your site to stop working because of a simple error or hacking issue. You need to be able to run a backup in case your site gets attacked, there are accountability issues, etc..
UpdraftPlus is one of the must-have WordPress plugins in this case. This backup plugin outshines the other because it is easy to figure out but is still powerful. And it has different storage options that can safely protect your backups.
3. Optimole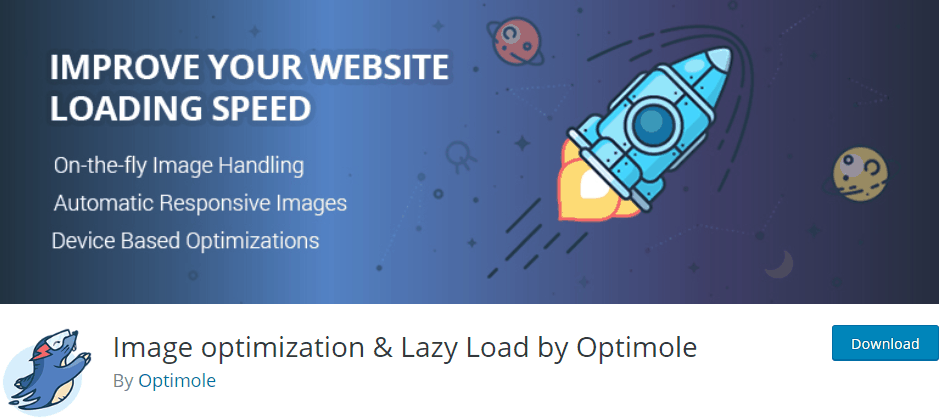 Optimole is one of the most essential WordPress plugins to have if your site has a lot of images. Optimizing the images on your site can affect the time it takes for a page to load. So to improve the loading time, you will want to optimize your images on WordPress.
This is one of the best WordPress plugins for those who have more than 50% of their site covered with images. For instance, a photographer would find this plugin very handy.
Optimole will automatically compress the images, bulk optimize older images, resize images, use global CDN, and do much more. Plus, this plugin is free for those who only have up to 5,000 visitors per month.
4. Revive Old Post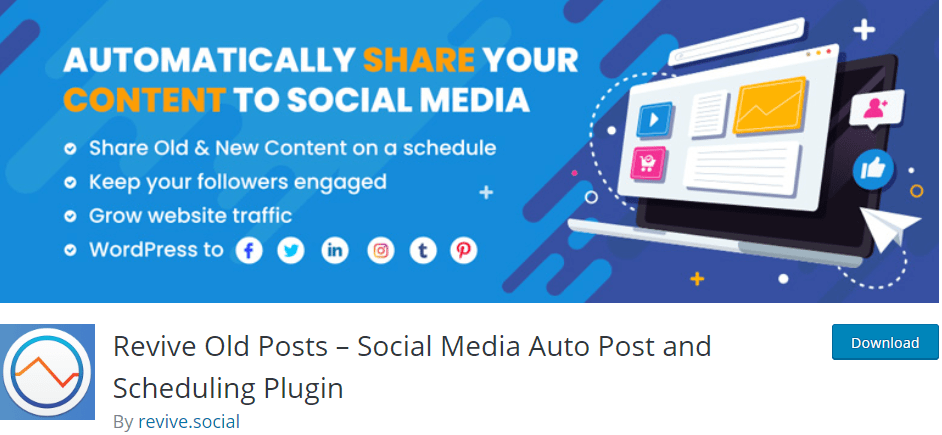 This is one of the best WordPress plugins overall because it can drive traffic to your website via social media even if you don't stay active on it.
This plugin will share new and old posts, set a schedule for publications on social media, and include links to your site. Also, there are free and premium choices available for this plugin.
5. Elementor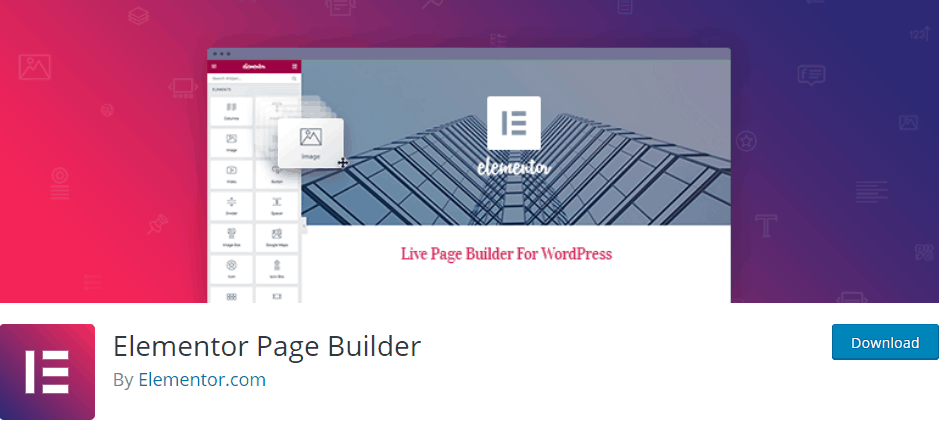 Elementor gives you the ability to customize any part of your site. But of course, you could always use a web design company for completing that task.
This plugin has lots of templates to choose from and can build a full website from scratch. Unfortunately, only the basic website templates are free to use.
6. WP Rocket
For faster loading times, use WP Rocket. Its features include caching your site's pages, improving browser caching, and enabling faster loading times.
It's important to note that this is a premium tool that starts at $49.
Best WordPress Plugins For You
If your site is lacking the attention it desperately needs, you need to consider adding plugins. And these are 6 of the best WordPress plugins that can make your site appealing in every aspect.
With faster load times and better SEO, you are sure to maintain the audience you want.
If you like what you've read, keep coming back for more articles like this!