38% of people will stop engaging with a site if the content and layout are not attractive. What does this mean for people who run a website? It means your site needs to be well put together to attract and keep users.
If you want to know which #plugins are must-haves for #2020, this article has a short but great list of the best ones!

The best way to make this happen is by adding plugins. Read on to learn about the 10+ best WordPress plugins in 2020!
1. UnderConstructionPage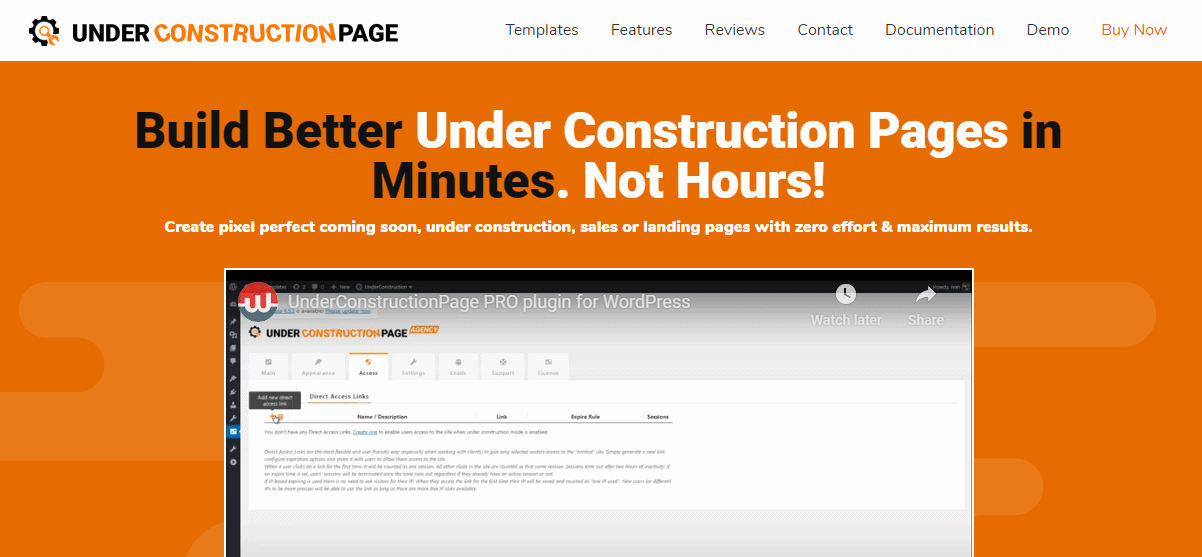 Everyone needs a coming soon/under construction page at least at one point in their life and the best way to build one is using the UnderConstructionPage plugin. This plugin can be used to build not only coming soon/under construction pages but also landing, sales, and other simple types of pages.
Besides being a great page builder, this plugin will provide its users with a collection of 210+ customizable page templates for basically any type of business/industry/niche. On top of that, it comes with over a million free HD or 4K images that can be used to enhance the look of those templates.
But the plugin features don't stop just at design, instead, they extend to even tracking traffic and conversion rates through something called Affiliate & Traffic Tracking.
If this all wasn't enough, the plugin also has great and dedicated support which is ready to help you out at any time.
2. WP Reset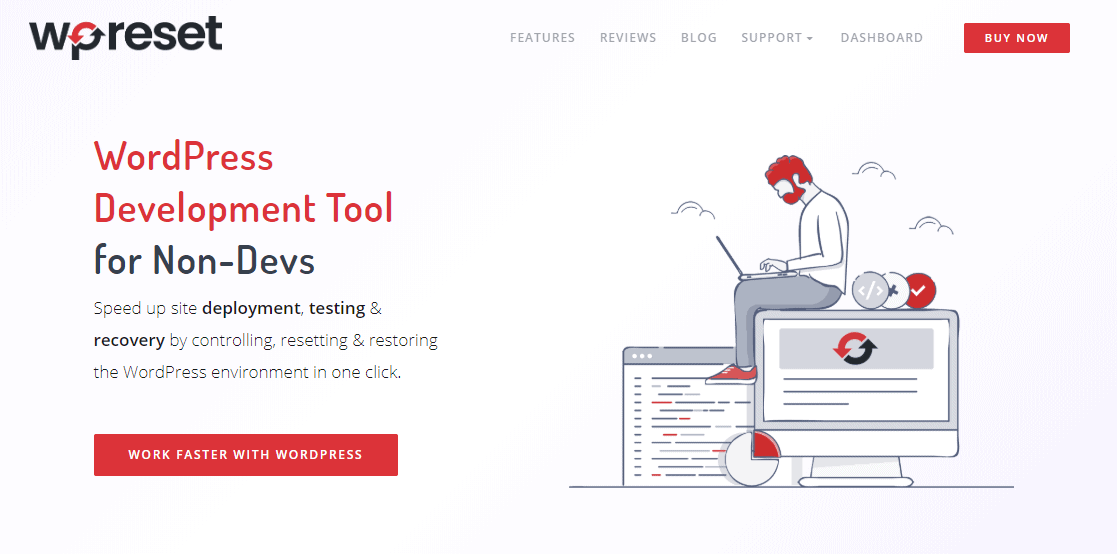 For all of you in need of a tool that will help your testing, debugging, and resetting, WP Reset is exactly what you're looking for.
Using WP Reset you can reset an entire site or just particular aspects of it (plugins, themes, content, users, etc.) in just a click using the various resetting tools and options.
All actions initiated with WP Reset require no input from the user and will be done in a matter of seconds.
What's even better is that this plugin can enable you to delete plugins and other add-ons from your site even when you no longer have access to it. This is possible through something called the Emergency Recovery Script which can prove to be a true lifesaver.
Other notable features include the plugin and theme collections that you can install post reset or at any time that you want, database snapshots, amazing support and so much more you can learn about on the plugin's official site.
3. Simple Author Box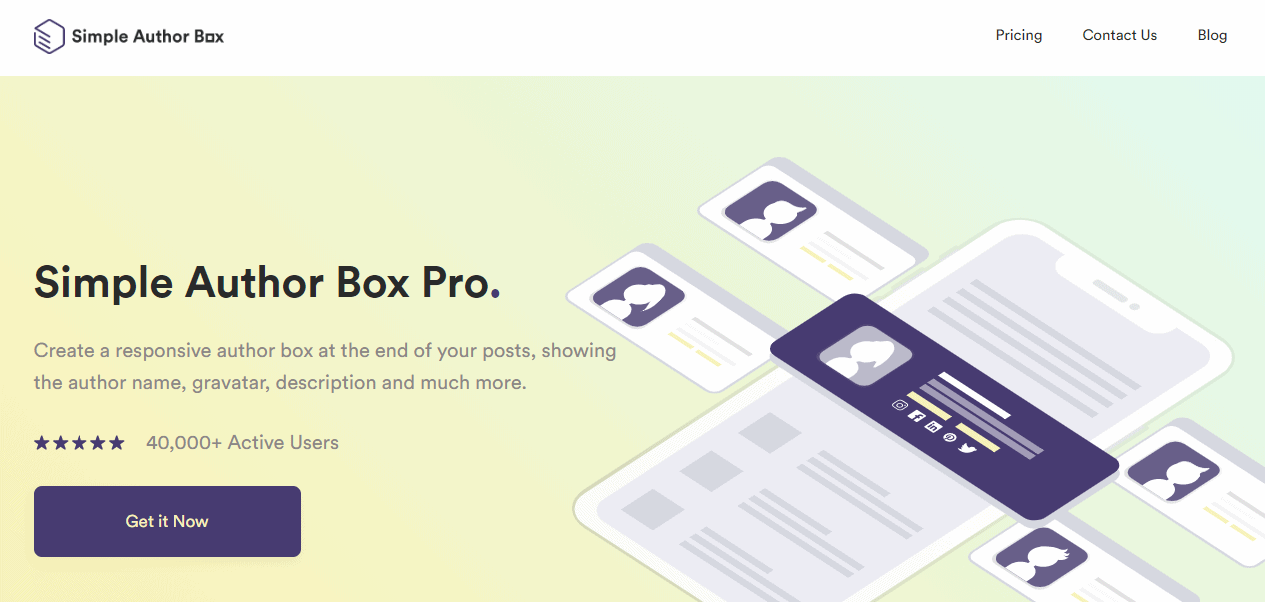 Simple Author Box is a great tool, or in other words, it is a plugin that will add a responsive author bio box at the end of your WordPress blog posts.
More importantly, this plugin will give you the ability to have multiple authors assigned to one article, and also the ability to credit guest authors without having to create a WordPress user account for them.
In the author boxes added by this plugin, you will find the author's name, Gravatar, bio, and up to 30+ different social media icons and links. Not to mention that every author box will be fully customizable and responsive.
The plugin will allow you to add the boxes automatically or even manually if you wish, but either way, it will all be done in a matter of minutes.
More on the plugin and its amazing features can be found on its official site.
4. GDPR Cookie Consent

The GDPR Cookie consent plugin is one of the best solutions for complying with the GDPR cookie consent and the California Consumer Privacy Act (CCPA). It currently helps over 800,000+ WordPress websites in compliance with the law.
The plugin provides you with an automatic cookie scan feature that enables your website to scan all the cookies used on your website and add them to the cookie list. You can do this using a shortcode. Using this plugin you can also enable automatic script blocking of third-party cookies until the visitors grant their consent.
Displaying a cookie banner that asks for users' consent (for rendering cookies) is an essential requirement of the law. You can easily create a banner that matches your website's style. You are also provided with the pre-built templates by the plugin.
GeoIP based cookie banner exclusion, cookie policy generator, easy cookie management, granular control for cookies, etc., are the additional features that make the plugin stand out from the rest.
5. Export Suite For WooCommerce

The Import Export Suite for WooCommerce is a holistic plugin that facilitates the export and import of WooCommerce data across your sites. The all-in-one plugin provides you with advanced filters and customizations to import or export the specific data that you need. You can even import and export the entire data in your store (usually required for migration purposes) with this plugin.
WooCommerce products, product reviews & ratings, users, customers, orders, coupons, and subscriptions can be imported or exported using this plugin. The plugin supports all the major file types such as CSV, XML, XLS, and, XLSX. You can even schedule the import and export actions to occur at a later time.
This WooCommerce Import Export plugin maintains detailed debug logs and the history of the import-export actions. This can help you drastically simplify the troubleshooting process. Moreover, the plugin is compatible with several major WooCommerce plugins and has multilingual support.
6. Instagram Feed by Tagembed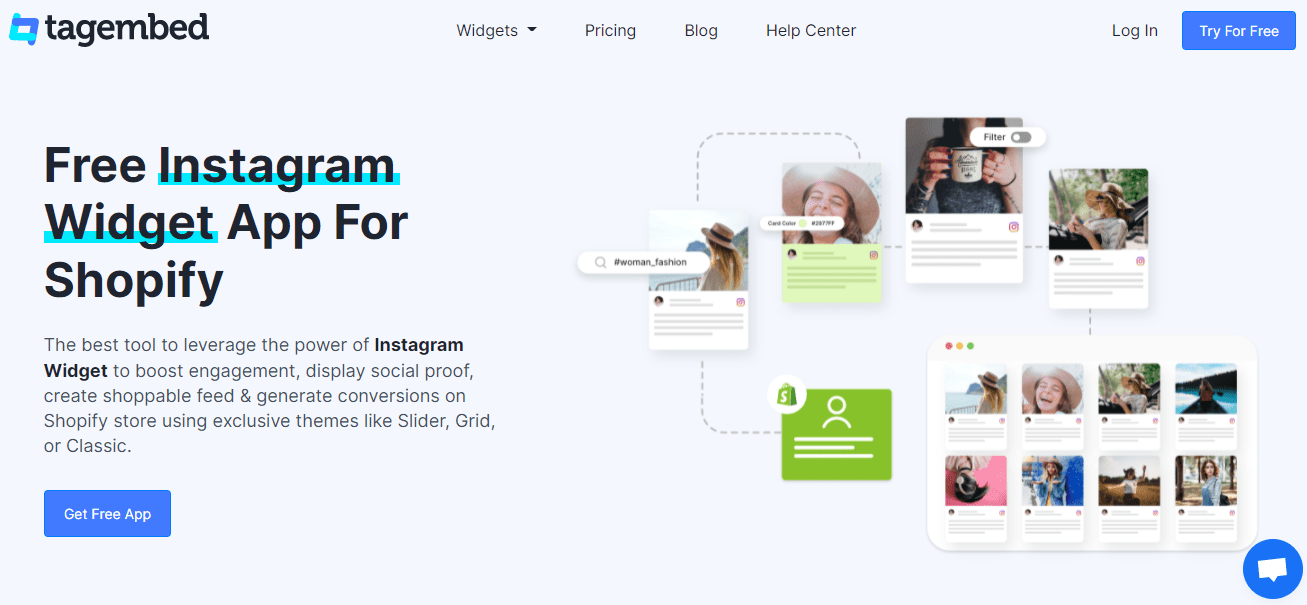 Instagram Widget for WordPress by Tagembed is a well-known WordPress plugin. It helps users to collect Instagram feed from their desired source, like hashtags, mentions, and more, and then displays it beautifully on the WordPress website. In addition, the plugin allows the integration with 19+ other social media platforms, providing you with a wide range of content to display.
It eases the embedding process and provides ample features that add great significance to this plugin. You can easily find this on the plugins store, and operate it with ease. It also allows you to customize the widget and make it more eye-catching. You also have the option to choose from various themes and layouts, so select the one that best suits the vibe of your website. The tool also provides you with other amazing features such as custom CTA, custom CSS, and more.
7. Yoast SEO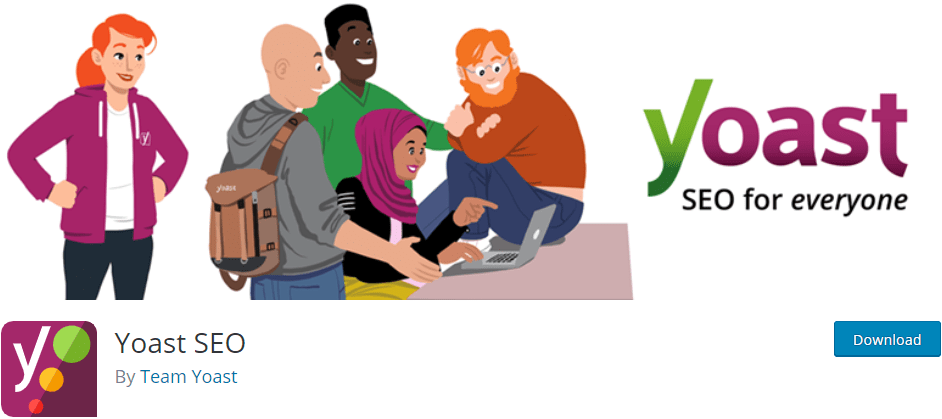 Yoast SEO is known as the best SEO plugin for WordPress because of its popularity and ease of use. It works to improve your SEO and analyze the readability of your content.
One key feature of this WordPress SEO plugin is that it can optimize your posts and pages by tracking the keywords. It can see how well your current content is being optimized so that you can easily make it better. It also offers tips to improve the content based on the readability.
The best part of this plugin is that it is free. But they do offer a premium version with additional features.
8. UpdraftPlus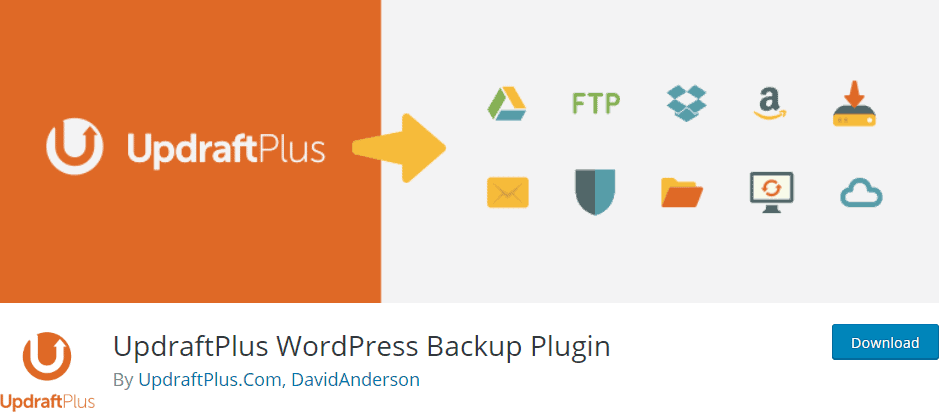 Websites get hacked every day, but you can help prevent this from happening to you. You don't need your site to stop working because of a simple error or hacking issue. You need to be able to run a backup in case your site gets attacked, there are accountability issues, etc..
UpdraftPlus is one of the must-have WordPress plugins in this case. This backup plugin outshines the other because it is easy to figure out but is still powerful. And it has different storage options that can safely protect your backups.
9. Optimole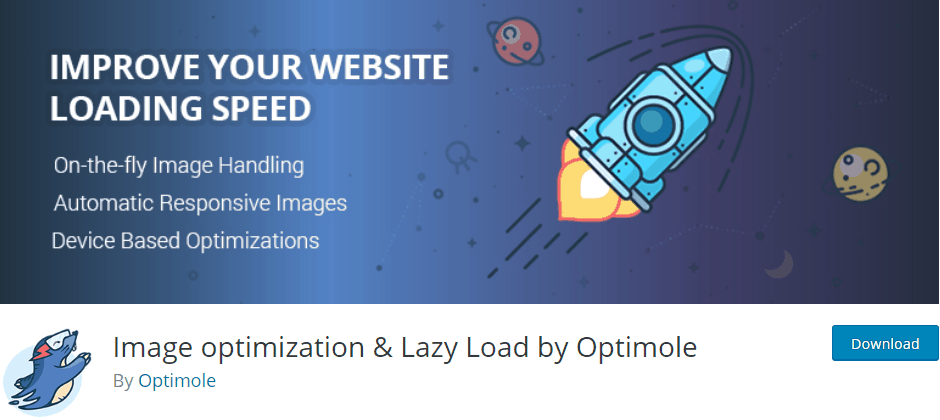 Optimole is one of the most essential WordPress plugins to have if your site has a lot of images. Optimizing the images on your site can affect the time it takes for a page to load. So to improve the loading time, you will want to optimize your images on WordPress.
This is one of the best WordPress plugins for those who have more than 50% of their site covered with images. For instance, a photographer would find this plugin very handy.
Optimole will automatically compress the images, bulk optimize older images, resize images, use global CDN, and do much more. Plus, this plugin is free for those who only have up to 5,000 visitors per month.
10. Revive Old Post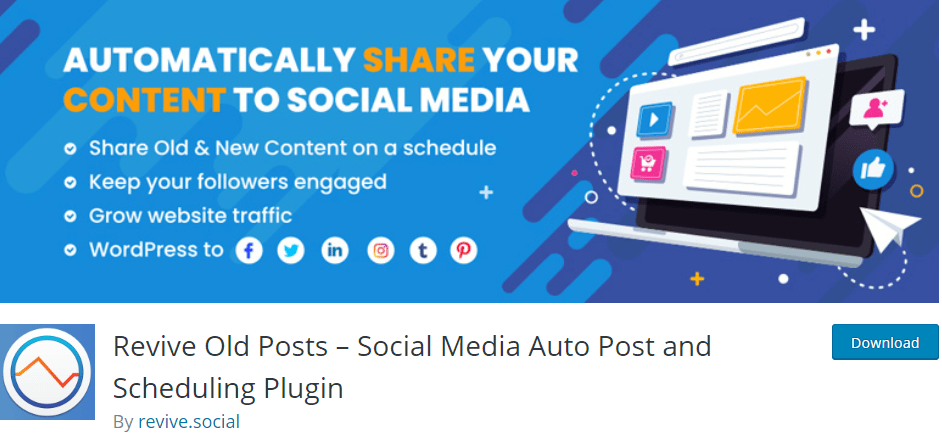 Revive Old Posts is one of the best WordPress plugins overall because it can drive traffic to your website via social media even if you don't stay active on it.
The plugin is actively used by more than 40,000 people who trust it with all sorts of social media automation and scheduling tasks. And it will work great for small blogs/websites, large blogs/websites including e-commerce stores, social media marketing professionals/agencies, pro or hobby bloggers, basically, anyone who wants save time by speeding up their social media marketing efforts.
What the plugin does is essentially share old and new posts (with links to your site) on your social media accounts according to a set schedule. By doing this the plugin will give a boost of social media traffic to anyone using it.
Depending on your needs, you can opt for either of the free or premium version.
11. Elementor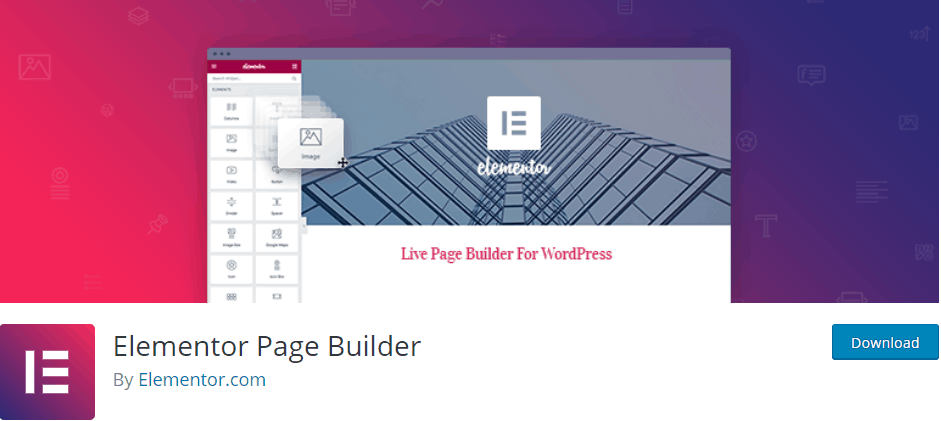 Although you could always use a web design company for building your site and its design, Elementor is a plugin that gives you the ability to do all of that on your own. And if you haven't heard about Elementor by now (which is very unlikely) here's a short introduction.
Elementor is what we call an all-in-one solution. A page builder that comes with lots of templates to choose from and that can build a full website from scratch.
But visual design is not Elementor's only strong suit. Alongside that, it makes sure that every site that is built using it loads faster, gets more traffic/leads/conversions, and is exactly what its creator had imagined.
And even though it is a powerful tool on its own, Elementor will work perfectly with any theme or plugin and is even extendable and developer-friendly.You can get Elementor in a free or pro version in over 50 languages, with RTL and translation plugin support.
12. WP 301 Redirects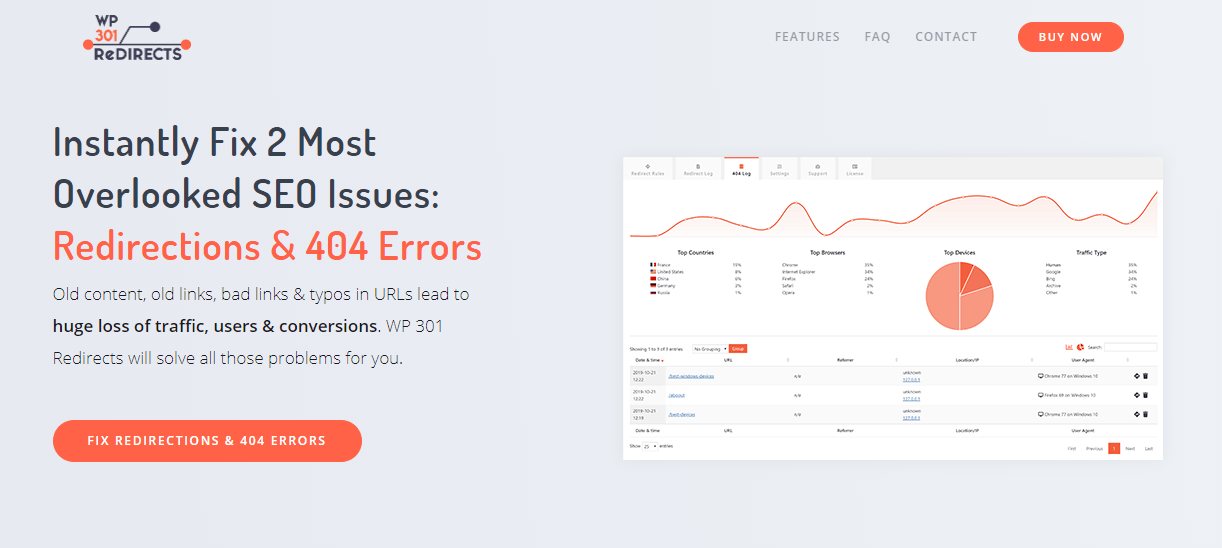 We all have redirecting issues and for all of you looking to solve them as well as to redirect 404 errors, the easiest method is to start using a redirecting plugin. And maybe the best plugin of that sort on the market is WP 301 Redirects.
WP 301 Redirects along with being very user-friendly has the ability to monitor changes in your site's URLs, and once it spots a change, it automatically sets up a redirect rule. By doing this it makes it almost impossible for a visitor of your site to end up on a 404 page and thus keeps your user experience at top quality.
Maybe the best aspect of this plugin is that it can differentiate bad bots from Google bots and in that way protect your site but at the same time allow it to be crawled normally.
On top of all this, you will also receive detailed insights into the traffic on your site through built-in charts and with that completely remove the need for any external analytics tools.
Simply put, with this plugin, all your redirecting nightmares will be a thing of the past and you'll always have an in-house support team ready to assist you just in case!
Best WordPress Plugins For You
If your site is lacking the attention it desperately needs, you need to consider adding plugins. And these are 10+ of the best WordPress plugins that can make your site appealing in every aspect.
With faster load times and better SEO, you are sure to maintain the audience you want.
If you like what you've read, keep coming back for more articles like this!