Online survey tools may be used to digitally obtain answers to questions from a target population. Multiple-choice, ranking, open-ended, and many more question categories are included in them. You can rapidly build surveys using online survey tools. Sending survey invites through email is a simple process.
Discover 7 #Survey tools that make #DataCollection incredibly easy and comfortable

A link to the survey form is included in the email. Every answer is also electronically recorded, either by emails or direct loading to a database. Data collection is made incredibly easy and comfortable by online survey technologies which is one of the main advantages of employing these technologies.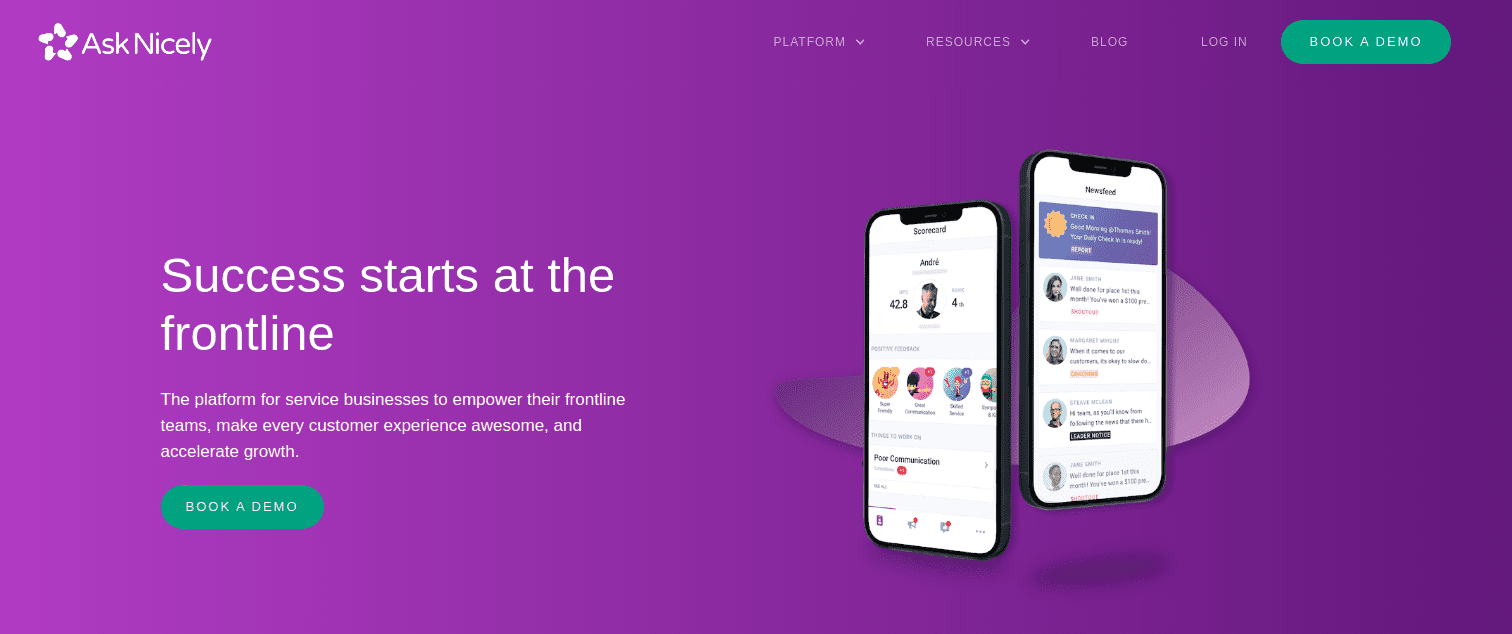 The ability to gather real-time data based on the Net Promoter Score is AskNicely's standout feature. This tool was created to monitor that dynamic since NPS is a great approach to assessing the quality of client interactions for a firm. It also connects with other customer workflow choices, including numerous others like Salesforce, Hubspot, Slack, Zendesk, MailChimp, and Zapier. Prices can be obtained by booking a demo and receiving a quote from AskNicely.
Formstack is a survey product with a very broad scope. The online form tool enables the construction of complex surveys and the data collection from participants' replies. However, it may also be used for simple consumer feedback boxes on websites and social media platforms. It integrates with MailChimp to make it possible to gather comments and information from current client databases in a targeted manner. Plans have four levels: Starter, Teams, Pro, and Enterprise, with prices ranging from $50/month to $208/month and more for enterprise solutions.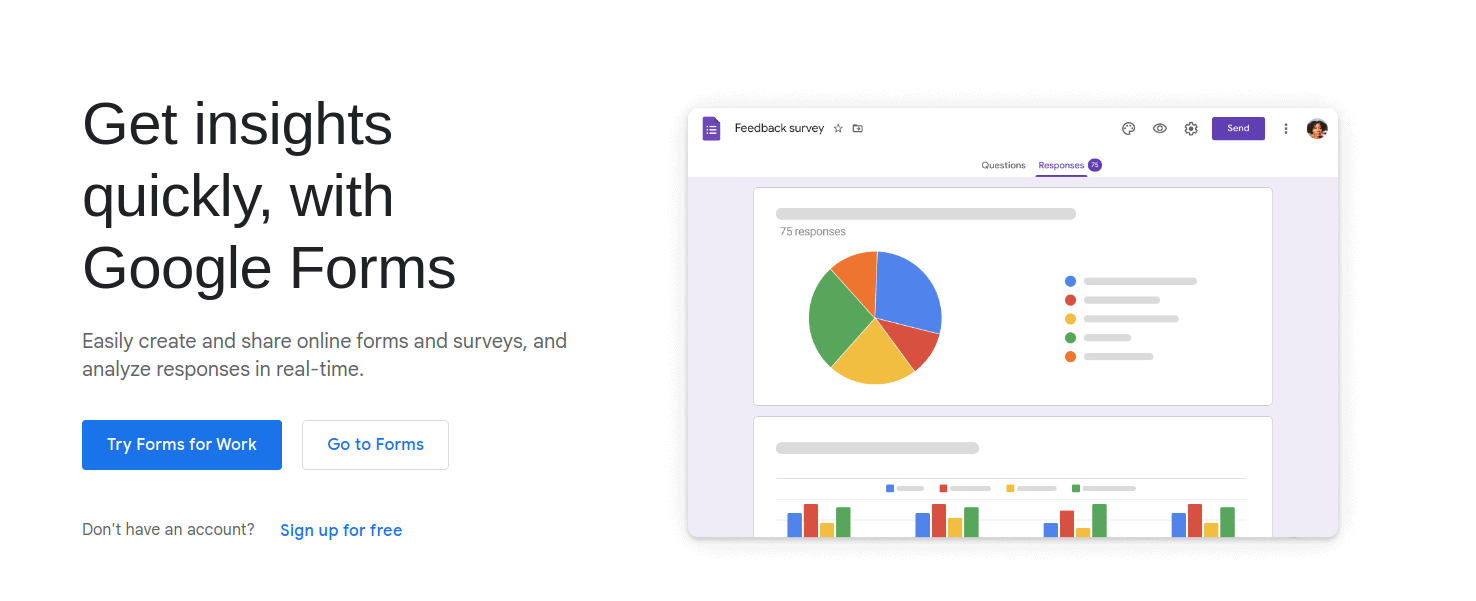 You can develop online surveys with Google Forms and update them simultaneously with your team. Google Forms' main point of distinction, aside from providing the user-friendly interface that users have come to expect from other G-Suite applications, is that it allows you to retain everything, from design to analytics, inside the G-Suite. Unlimited surveys, questions, replies, custom design, logic leap, free branding, etc. are all free features. In addition to the free features, paid options also come with connectivity with an existing G Suite account and additional security measures. Paid, Business Standard plan starts at $12/month per user.

One of the most widely used survey programs is without a doubt SurveyMonkey. Its user-friendly interface and wide-ranging features have helped it gain the current level of brand awareness. But you should be aware that it's more of a luxury item. The majority of its added features are paid for, and the free edition has only a few functions. Free features include unlimited surveys, 10 questions, and 15 question types, 100 responses per survey, 100+ customizable survey templates, an embedding option for your website, and one user. Paid features, in addition to free features, include export ability, custom design options, logic jump, team collaboration, custom branding, greater security, etc. Plans start at 30€ and go up to 75€ and more.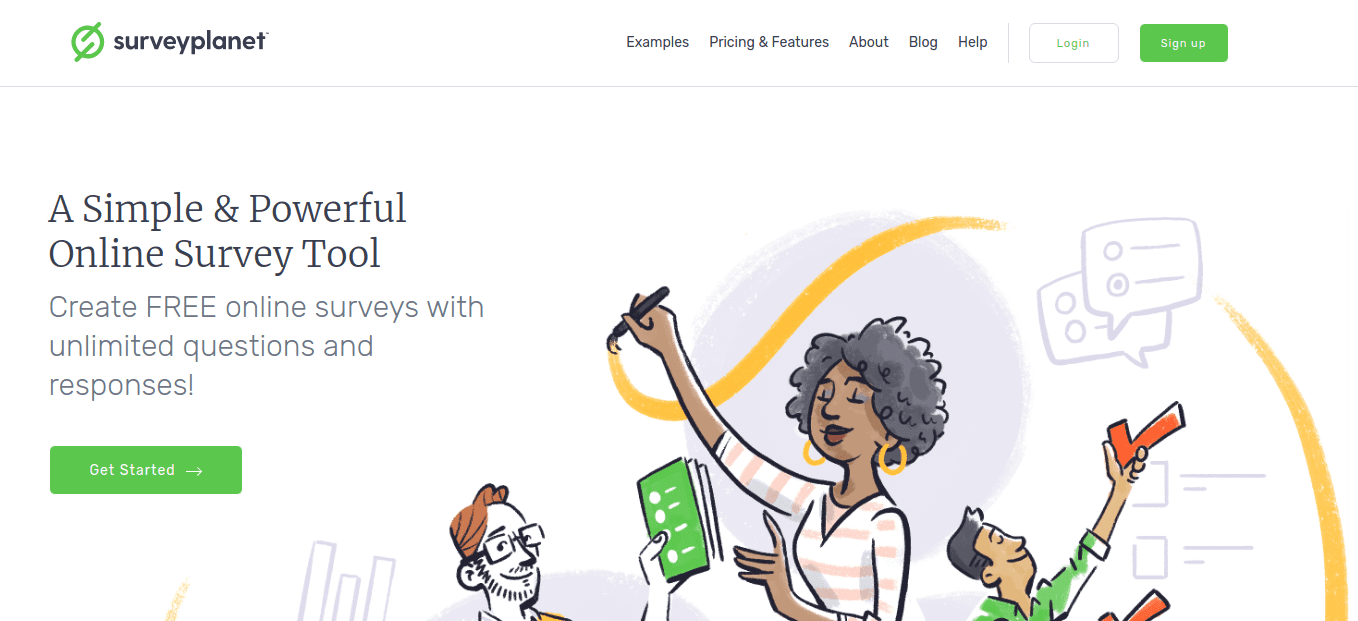 With the simple-to-use online survey tool SurveyPlanet, you can easily build engaging online surveys. For most individuals, the biggest drawback to all of their free services is that you can't export your data to Excel or Google Sheets. But if you're ready to go without that option, you'll probably like the wide range of complimentary features offered by this software. With unlimited surveys, questions, and responses, two survey planner types, SSL security, survey embedding, basic themes, 20 language options, etc., SurveyPlanet is well equipped on the free features side. Paid features include exports to excel, custom themes, custom formatting, question images, URL redirect, email notifications, etc. Aside from the free version, the Pro version goes for $20/month, and Enterprise goes for $350/year.
Look no further if you're seeking a simple survey tool that is easy to use! With its clear and straightforward user interface, Survs takes pride in its ability to help consumers produce surveys. Survs offers customer help, unlike other free survey solutions, even if you don't pay for premium service. Free features include 1 user, 200 responses per survey, 10 questions per survey, unlimited surveys, and standard support. Paid features include 2 users, 2000 responses per month, unlimited questions per survey, branded surveys, custom URL variables, data exports, priority support, and much more. Paid plans go from €19/month up to €119/month.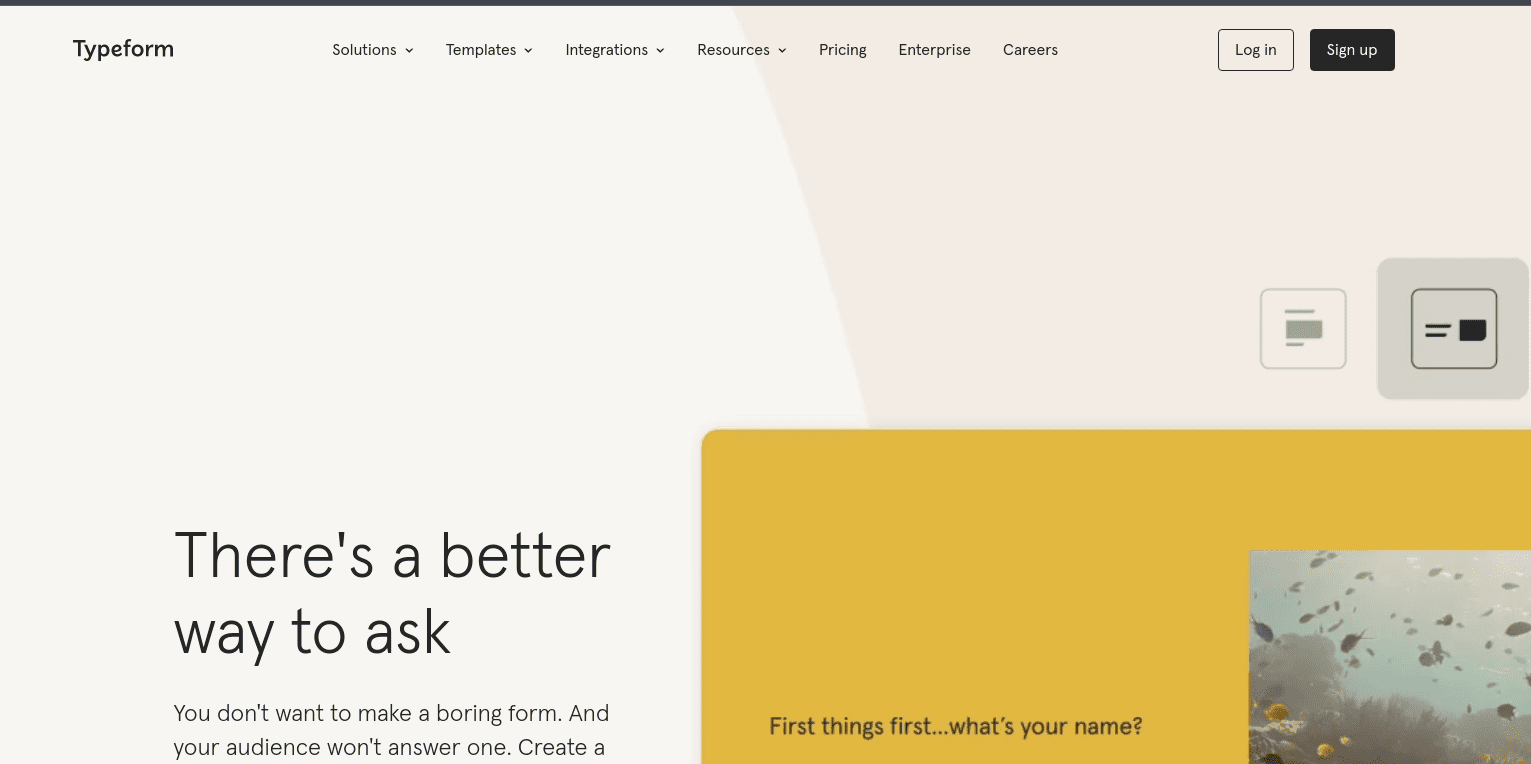 With its capacity to design interactive experiences for your audience, Typeform has been dubbed the future of forms. Although Typeform has a stunning UI that is both user-friendly and fashionable, the tool is more than just a pretty face. Typeform's Core plan makes it one of the top free survey tools available as far as free plans go. Very rich free features include unlimited surveys and questions, custom design options, data export, 100 responses/month, free templates, CRM integrations, etc. Paid plans include logic jump, payment fields, team collaboration, calculator features, etc. Prices for paid plans go from €21/month up to €75/month.
Conclusion
Each of these survey technologies offers different benefits to businesses. You can choose one of their free plans if you have a tight budget. The fundamental components of a survey platform, including a selection of question types, dynamic logic, templates, and data analysis, should be included regardless of the program.