As a budding blogger, one of the advice that you might have received from successful bloggers is that you need to have the following –a large group of people who read your blog posts every day.
Having a successful #mailing list is the most accessible strategy for #creating a database of readers interested in your content.

With an email list, you can create content, which you customize according to the needs of specific readers. For instance, you can send a newsletter, notify your subscribers of an upcoming event, or event offer specialized content. Some of the benefits, which you get from having a validated and verified email list include growing your traffic significantly, boosting your presence in online platforms, increasing your revenue, as well as creating strong relations with your readers. With all these benefits, no one wants to stay behind without an extensive email list. Before you start thinking why you are not getting subscribers, have you evaluated how you are building your email list?
Creating an email list that can lead to making money is the dream of every blogger. However, not every email list that you will build will guarantee you some money. If you wish to make the most out of your subscribers, it is time you stop making any of the following 8 mistakes while building your email list.
1. Being self-centered
Many bloggers make the mistake of utterly focusing on themselves as they create their email list. In the era of the Internet of Things, everyone is looking for a way to grow his or her business through profitable partnerships. If you are to succeed in creating an email list that has the potential of making you money, you will have to step out of the crowd –avoid the common and empty phrases such as "…join our newsletter," or "sign up for my list," among others. What incentive are you giving anyone who subscribes to your list? It is a win-win world, and hence, you can offer free video, eBook, etc.
2. Getting too inquisitive
What is the format of your email list form –is it the one that asks so much of the readers? Some readers do not have the time to fill in their email addresses, first and last names, or even other personal details such as home address, in just an online platform they find. The most important element in building an email list is the email address itself although you can as well ask for the readers' names using a clever language.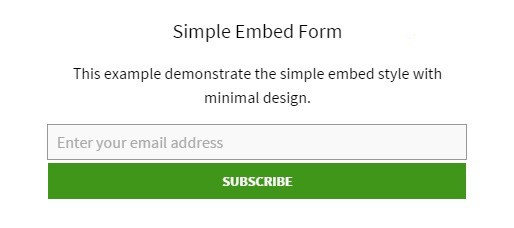 3. Failure to use a lead magnet
The inability to use a lead magnet is a common mistake among bloggers when creating their email list. You will not grow your list by just having a "sign up to my mailing list" phrase. Your readers need to be enticed by something, which they cannot afford ignoring –give them a reason to join your mailing list. However, you need to be careful when deciding what lead magnet to use as it can be challenging to choose the appropriate one.
4. The absence of landing pages
A landing page is a must-have for anyone wishing to build an email list. A great landing page increases the probability of readers taking action based on your specific call to action. However, you need to ensure that your landing page aims at achieving one goal at a time. For instance, look at the example of the PaytoWriteEssays landing page, a successful case to consider when creating a landing page suiting your purpose.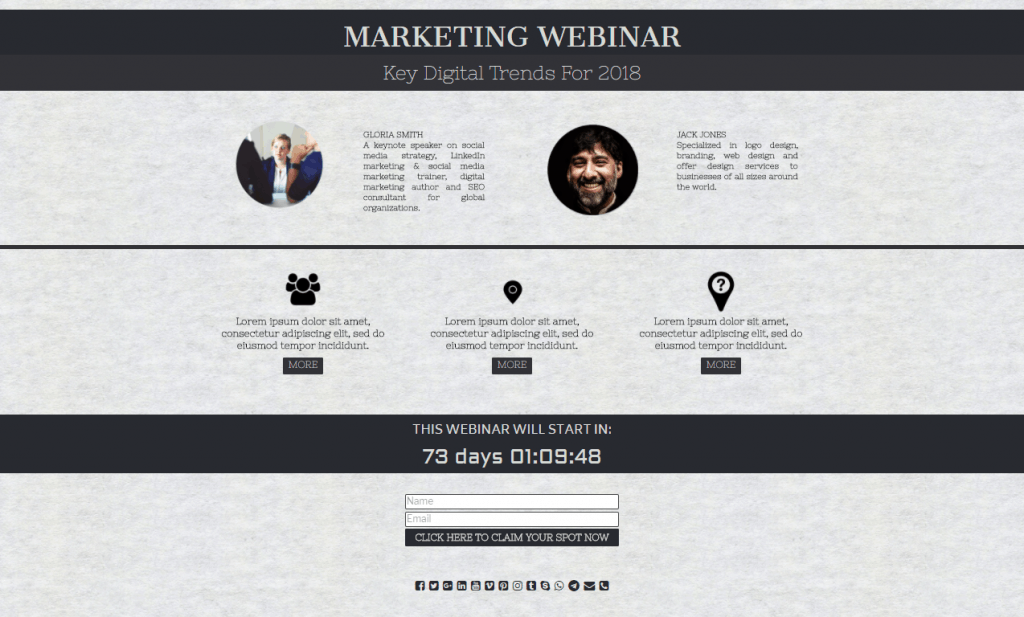 5. Having a weak call-to-action
Your Call-to-Action (CTA) determines your success rate in getting subscribers. Most bloggers use a weak call to actions such as click here, buy now, sign up, join, etc. These CTAs have an enormous impact on your capacity to attract readers to join your email list –they have been used in almost every blog such that it appears a norm that all bloggers have similar offers. Use CTAs that explain what the subscriber will get after signing up. For examples, "Learn how to start blogging…"
6. Not sending emails
Most bloggers, especially beginners, have a fear of rejection –they think that their subscribers will not read or respond to the emails they post, or even at the worse of it, unsubscribe. What was your reason for getting the email address? You wanted a platform to share content with your subscribers. Having an email list is not the end of it; you will need to send emails with a targeted message to your subscribers. For instance, you can draft an email that offers information about a given product and asks the readers to buy the product.
7. Failing to use pop-ups
While it is true that pop-ups can be annoying, they are great when it comes to prompting readers to take action. Using the right pop-ups presents an opt-in form aggressively to your readers. However, the right pop-ups should be focused and appropriately optimized. You can decide to have the opt-in form before or after the reader has finished going over your content.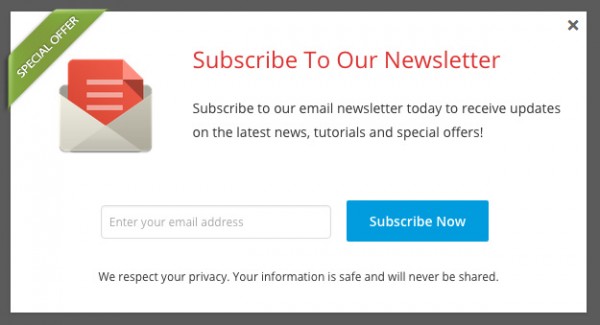 8. Inappropriately displaying opt-in forms
Where you display your opt-in forms matters most when it comes to creating a massive email list. You cannot have your opt-in forms in just one or two places and expect that you will experience rapid growth of your email list. It is advisable to expose your opt-in forms to your subscribers as this is the only way to have them join your email list. Some of the areas you can place your opt-in forms included in the feature box, footer, high traffic pages, and on the headboard.
Conclusion
Having a vast email list is the background of successful blogging experience. Whether you are starting out or you are an experienced blogger, creating an email list can make the difference regarding growing your business. Take the time to think about why you are looking for subscribers. After you have a concrete objective of your content, you can start creating your list.
It is essential to be careful to avoid any of the following mistakes and does not forget to offer your readers an incentive to sign up for your newsletter –a thing that they cannot resist. It is the only way to entice readers to join your list. However, do not get the list and keep it – send targeted emails that will prompt your readers to take action accordingly. For further reading, please check these actionable list building strategies.