It might be frustrating, time-consuming and sometimes complicated to some webmasters.
#Link building is unavoidable and remains the most crucial way to improve #search rankings and organic #traffic.

What if I told you link building doesn't have to be frustrating? That you can build links without getting overwhelmed or spending too much time on one strategy!
Well, today I'll show you how to do just that. And by the end of your campaign, you shall have amassed high authority backlinks to specific pages on your website.
Skyscrapers Technique
The Skyscraper technique is one of the famous SEO strategies that was developed by Brian Dean. This system involves recreating already well-received existing content and sharing it with websites that have linked to a similar material before, with the intention of building links.
Here is exactly how to start this campaign:
Find popular trends and link-worthy content in your industry. Make sure it has a lot of inbound links, social shares, comments, and attracts lots of traffic.
Produce a superior version of the article than your competitors. Make it data-rich, add other valuable and relevant sources of information, and employ a better design. For instance, if the original article was "20 METHODS OF DOING X", you can add other methods so that you have "30 METHODS OF DOING X."
Reach out to people that are likely to link to the article. This is important because you don't just want to email random people; you want to reach out to websites that will be interested in the article. The best way is to email websites that already linked to your base article, and share the article with them. Please, don't spam your prospects, only focus on high-quality
If you do it right,the skyscraper technique will not only help you build links; you'll also increase organic traffic to your site and even outrank your competitors.
Infographics
If you love to make complex data easily understandable, then infographics would be the best way to show your prowess and gain links to your site at the same time.
Want to learn how to do it?
Find list-based articles in your niche that has been shared by many people on social media.
Create a valuable, data-rich, and amazing infographic using the same information.
Post the infographic on your site and embed code at the bottom of the infographic so that other websites can link to it.
Alternatively, you can reach out to other websites in your industry and show them your infographic. You'll need a promotional strategy to get more people to link to your infographic.
You can use tools like Infogram, Canva or Visme to create your own infographics.
Whichever the route you choose, make sure the information is well presented, organized, verifiable and triggers an emotional response.
Interview Experts
Interviewing experts in your niche is by far the easiest way to acquire high-quality organic links. This method is underutilized, but it can prove useful if you want to improve your brand name.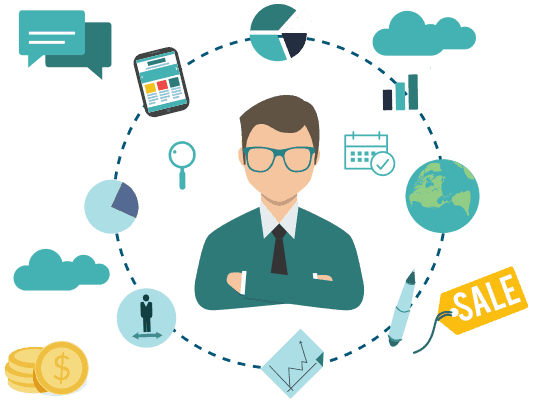 Reach out to people worth interviewing in your niche – by phone or email – and tell them how great they are. If you invite them for an interview, the chances are that they won't decline.
Once you interview your prospects, ask them to share the interview with their readers on their website. If they don't have a site, they'll often tweet and post it on Facebook, so other people will probably share it too.
Interviewing experts is a great alternative to guest posting and infographics which have been over-utilized by many sites.
At the very least, this method allows you to share content and information with an already existing following that trust reputable people in your industry. Even more is the satisfaction you offer your readers through useful and unique questions answered by professional. More often than not, this satisfaction will trigger people to share or link to your interview.
Broken Links
Broken link building is still popular because it's a premier and scalable link acquisition tactic.
It involves finding 'dead' resources or pages on other websites and asking the webmasters to link to your site. This is usually possible if you have content similar to the dead page/post.
However, you can recreate the content then outreach to all the sites that were linking to the old page and share with them your new and epic content.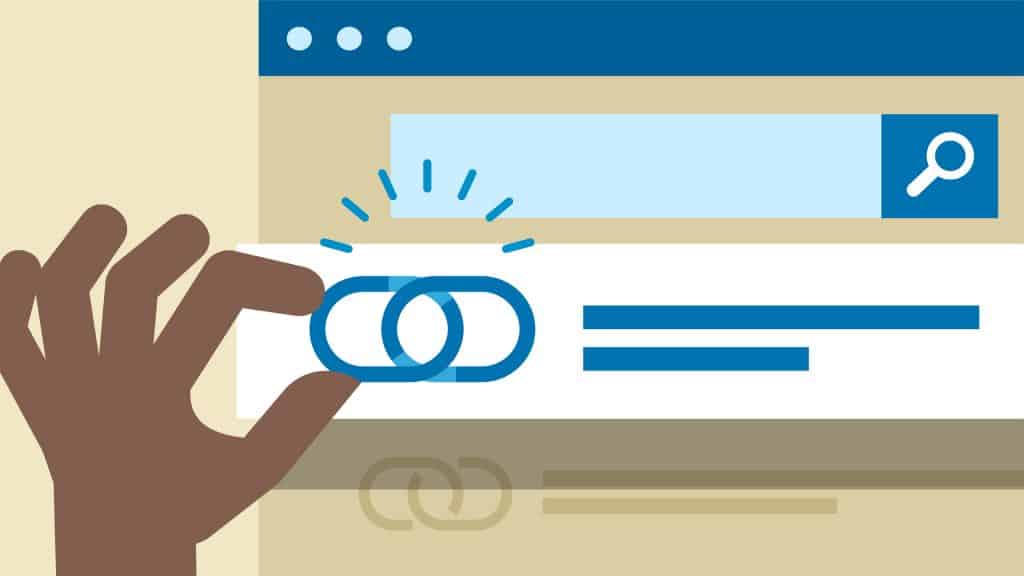 To have success with this techniques, find tools that can quickly check a page for broken links. You can install on your browser tools such as Check My Links Chrome extension or Domain hunter plus. You can also sign up for a paid tool like AHREFS which offers a lot more options than the free chrome extensions. They have also provided a step-by-step guide on how to take advantage of the broken link building technique.
Mention Links
There is no better way to find organic and natural links than brand mentions. Since Google can now measure "brand authority," this strategy has been speculated to be the next big link building opportunity for years to come.
This concept consists of finding websites that have mentioned your website, URL, brand, product, resource, or a company figure without links. Then all you have to do is reach out, express your appreciation for the mention and ask for a link.
You can use many methods and tools to discover brand mentions online. You can do it manually via Google, but you can save a lot of time by using other tools. Link Prospector is a common one, but there are a few more tools including Mentions Tracker by Ahrefs, Link Prospector by Citation Labs or Scrapebox.
Apart from just turning brand mention into links, this strategy is a sure way of establishing new relationships, managing your online reputation and collecting audience insights in regards to your business.
You can follow the steps laid out by MOZ to scale your linking building campaign using brand mentions.
Your Turn
Building links to your site is mandatory for SEO rankings.
Since there are numerous ways of building links, it is vital that you stick to a few strategies when you're just starting out before trying other avenues.
If you're not sure where to start, you can try these methods and watch how your rankings improve.