Zen WP was a separate venture of advertising and creative agency (still growing today) in California back in 2013. At that time, Zen WP was actually called MemberFixers, which provided a range of technical support and services for membership websites on a subscription basis, not only for WordPress but also for Drupal. During the early days, Phillip ran the paid advertising efforts for the company so his role was quite limited in the grander scheme of things.
In 2015, the company decided to overhaul and rebrand the company as a WordPress technical service and align itself more with the direct competition. That's when Phillip jumped in and effectively took over the operations during this transitional period.
Zen WP has been working with #WordPress from its early starts and is now ready to help you

There are currently 36 people involved in the day-to-day activities of Zen WP, supporting over 1300 active users. Of those 36, 28 are committed full-time. And though the company is based in California, 20 are in the United States, while the rest of the development team is overseas in countries like Ukraine and the UK.
Today, Phillip is quite hands-off in the day-to-day activities but he does involve himself in once in a while to interact with customers and provide direct support. Most of his time with Zen WP is spent on creating and managing strategic partnerships.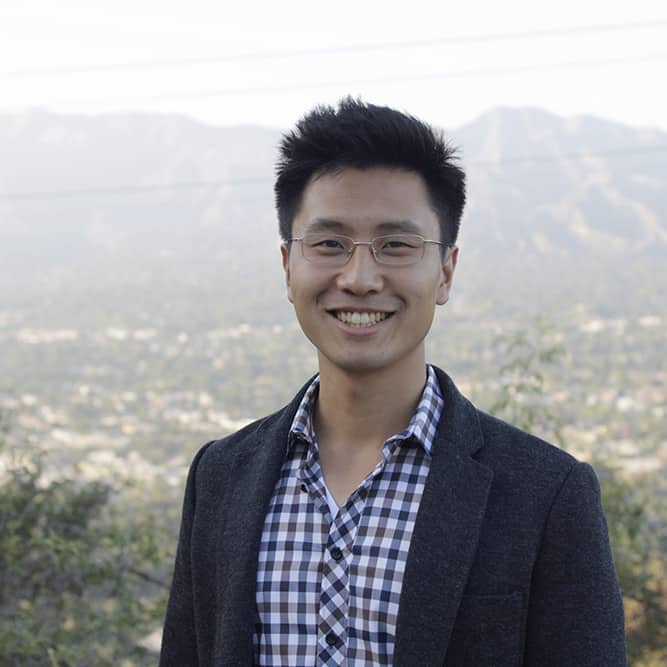 Phillip Koo
Company: Zen WP
Website: zenwp.co
Contact: support@zenwp.co
Price: From $79 per month
Services: Unlimited HTML, CSS, & JavaScript Jobs, uptime monitoring, backups, etc.
Why should WordPress users choose your company over competitors? Name something your company does better or in a unique way.
Most of the developers that provide direct support today came from our agency, where they've been building on the WordPress platform at a very advanced level. Some of these guys have even been working with WordPress professionally since the days of its initial release almost 15 years ago in 2003.
So when people ask us what advantage we have over our competitors, my response is that we have a deep technical knowledge that our competitors don't have. Many of our direct competitors limit their technical scope to say, HTML and CSS. But we provide support for all WordPress sites regardless of the technical depth. That means that of the 60,000+ tasks that we've completed to date, we've never gone back to the customer saying that we "couldn't solve the problem". The technical expertise you get for the price is unmatched.
How did you learn WordPress and become a maintenance expert?
I'm self-taught, meaning I never received any formal education in computer science. So my first encounter with WordPress or anything website related was in college, when I got a bit interested in SEM, got my first client, and consequently had to do landing page design before amazing tools like Unbounce were even available. That's when I found myself having to learn everything WordPress, PHP, JS, etc.
What was the hardest WordPress issue you had to solve?
Personally, some of the hardest tasks were troubleshooting really advanced third-party integrations/plugins like scrapers.
Is there something you would want your clients to know before applying for monthly maintenance?
Nothing in particular. Almost all of our users get what we offer and have no problem getting off the ground.
If you could recommend just one plugin to your clients, what plugin would that be?
That's a tough one because there are always 5-6 "must have" plugins that are always on my mind. If I were forced to chose something, it would be Contact Form 7. It's essential to everyone and super developer friendly, yet easy to use for beginners.
Do you use ManageWP, InfiniteWP, MainWP or any similar tool on all your clients' sites?
There isn't a single, central tool that we use to manage all of our clients' sites because each one is very unique. On the front-end, our website and users can manage their subscriptions through Memberpress, which leverages Stripe for billing. On the back-end, we've developed a CakePHP plugin that provides an administration interface for our team internally.
Is there a hosting company that you don't work with? Is there maybe a hosting company you recommend on a regular basis?
We're happy to work with any hosting company. Granted, there are individual preferences where, depending on the situation, one of our developers may recommend a host unique for the scenario but we're working on a strategic partnership with a well-known WordPress host, where we'll find ourselves recommending that host globally when the question arises.
What was the highest number of installed plugins a client had?
70+. It was a disaster.
How/where do you promote your services and find new clients?
We've grown our user base using three methods: a very very generous customer referral program, an affiliate program, and paid traffic.
Do you think the industry and your business will still be operational in about 2 years?
Absolutely. WordPress is only growing and there will be more people online than ever as time goes on.