WPMatic is a Polish company established in 2007 with four offices in Germany, Poland, and two offices in Moldova. WPMatic's team has 18 guys and girls, and they're always ready to hire more people to specially dedicate them to the clients' projects. WPMatic has tens of white-label clients (like digital agencies and other software development companies) and hundreds of website owners, looking for reliable maintenance, dedicated development, individual design and up-to-date customization of their existing websites.
Running a #WordPress site is not an easy task, so don't feel bad about asking @wpmatic for help

WPMatic appeared in response to the needs of their customers from the previous projects. Since 2012, the team has been creating premium products for WordPress and providing support to their customers. They were in charge of  Teslathemes.com, which was acquired by Imagely in June 2017. At some point, guys and girls at WPMatic realized one simple thing: setting up and running a WordPress site is not always an easy task. A lot of users are struggling to configure their sites, set up a WordPress theme, use different plugins, etc. Some of them get disappointed and leave their sites unfinished. Some clients want full redesign and getting the code written from scratch, some want to optimize their sites and make them up to today's standards. WPMatic was created in order to help those people.
In a year, WPMatic.io has grown and became much more than a simple project designed to help WP users with their inquiries in a European Software Development House. And they are still helping the website owners directly. They are WordPress professionals; the team allows everyone to focus on the business instead of dealing with WordPress problems which take time and energy.
Marcel is managing the Polish software company's branch in Moldova since 2011, consolidating the entire life-cycle flow and Internet start-ups of Moldavian division: concept, strategy, profitability & HR. Together with his team Marcel launched 3 profitable startups (http://teslathemes.com,  http://greedeals.com, and http://wpmatic.io) and made two successful projects they've built from the ground up. Now, Marcel is focused on WPMatic's business development and its Strategic Partnerships. Other than that, he loves cooking, inviting friends for dinner and traveling.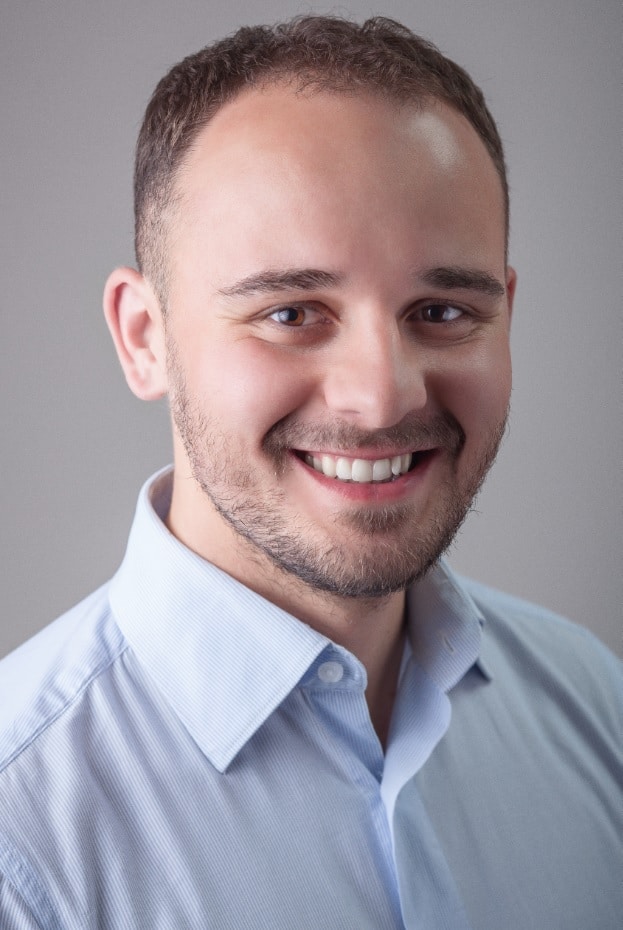 Why should WordPress users choose your company over competitors? Name something your company does better or in a unique way.
WPMatic is a relatively new project, and we simply can't afford to miss the chance in making our clients happy. This is a must, to get their appreciation and return. We are ultra flexible regarding personal attention, being open to possible cooperation and ready to put our skills and add value to your project. We are ready to immediately create a dedicated team of up to 15 people for your company or project, within 10 business days.
European Software Development House ready to start the project for you at any moment
All team members located in 1 office
We have no freelancers, no outsourcing
We have the developers and designers in our office, no need to hire someone for an urgent project
The possibility to hire new specialists the next morning
White label – your clients won't feel the project is shifted to WPMatic. Get paid directly by your client and shift the development process to us. We do it all
There are no extra costs in our cooperation. Just pay for the time worked. No monthly fees, no hidden costs, and individual price adaptations
How did you learn WordPress and become a maintenance expert?
Actually, the idea of WPMatic as well as our WordPress expertise came gradually since 2012, when we started our Premium WordPress Theme Club called TeslaThemes.com. As of the June 2017 when we sold it, we had 67+ Themes in development. We were happy with the business growth and extending to the market of plugins as well. However, in the last years, WordPress became very sophisticated, which is a big plus for theme developers and a big pain for regular internet users, who are looking for a theme for their blog or website. In 2015 we noticed that a lot of people required our help to install their themes or to migrate and even to fully customize.
Later on, we've received emails where users of other theme clubs asked TeslaThemes for help. That was the first time we've realized that a lot of people actually need help in WordPress, to install, maintain or customize. That's why we've launched a dedicated service in August 2016, totally separate from TeslaThemes, called WPMatic, which was then a 360 degrees 1-on-1 support and development center for any WordPress issue. And it was a good move, people from different theme providers submit their requests on our website, and we help them with support and customization.
We are happy to see now more and more that we are also contacted directly by individuals and digital agencies to fully design and develop websites, web portals, e-commerce websites, marketing and sales materials. SEO and Speed Optimization. This was our main idea – to offer a full solution in one place so that the client doesn't need to go to 3 different companies. And they love it. So do we.
Many of the users, who already chose us and are happy with our service, also joined our affiliate program. They feel confident recommending the service being personally convinced of its reliability.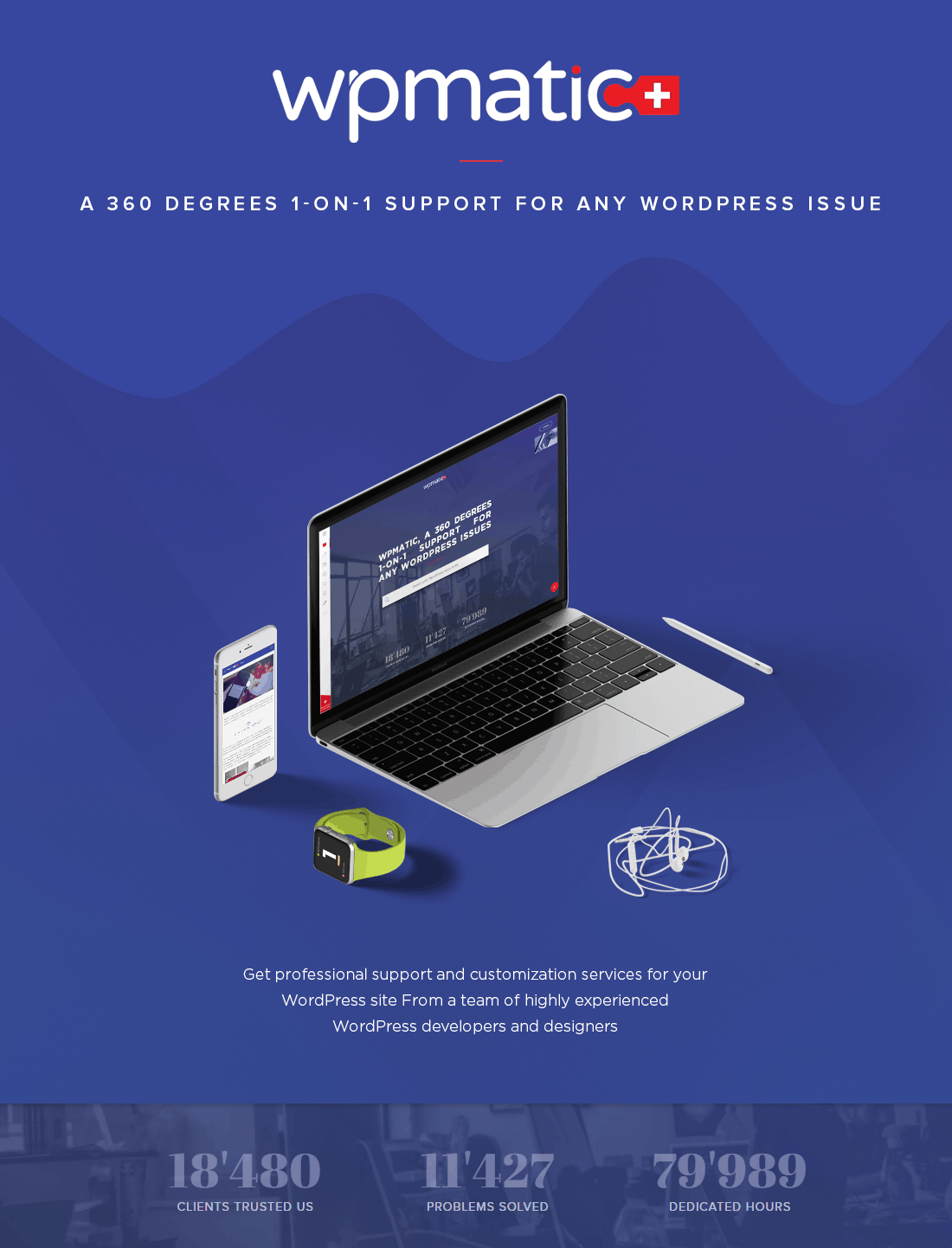 What was the hardest WordPress issue you had to solve?
I can't think of one specific issue we had to solve. Although we can solve any WordPress issue, the hardest is recovering the website after being hacked when there are no backups. Finding and fixing conflicts between plugins when the client uses dozens of them is also a challenge. Or, another example, to create a web business for a client from Denmark, in just 3 months from our first chat to delivery. It is a Groupon alike business for the Scandinavian countries. The design, development and payment systems were done without a single line of description and documentation, just on Skype calls and Slack messages. Can you believe that?
Is there something you would want your clients to know before applying for monthly maintenance?
A slow or buggy website crashes down its retention rate, increasing the number of current and potential disappointed clients. The reliable and timely maintenance of a website is the absolutely necessary base of its smooth work.
If you could recommend just one plugin to your clients, what plugin would that be?
One of the biggest issues website owners encounter is when their websites get hacked. So we definitely recommend Wordfence Security by Wordfence, that is a full-featured security plugin and keeps your website absolutely safe.
Do you use ManageWP, InfiniteWP, MainWP or any similar tool on all your clients' sites; or do you maybe have a tool of your own? What CRM do you use to handle payments and generally manage clients?
We have a big list of alternatives and suggestions for our clients. And as I said above, we use individual approach, based on client's needs and goals. We tailor the design and development according to his needs and best tech practices as of today. All the changes are made on the go. Fast reaction is what our clients appreciate in us.
We use Amember to manage our clients and their payments.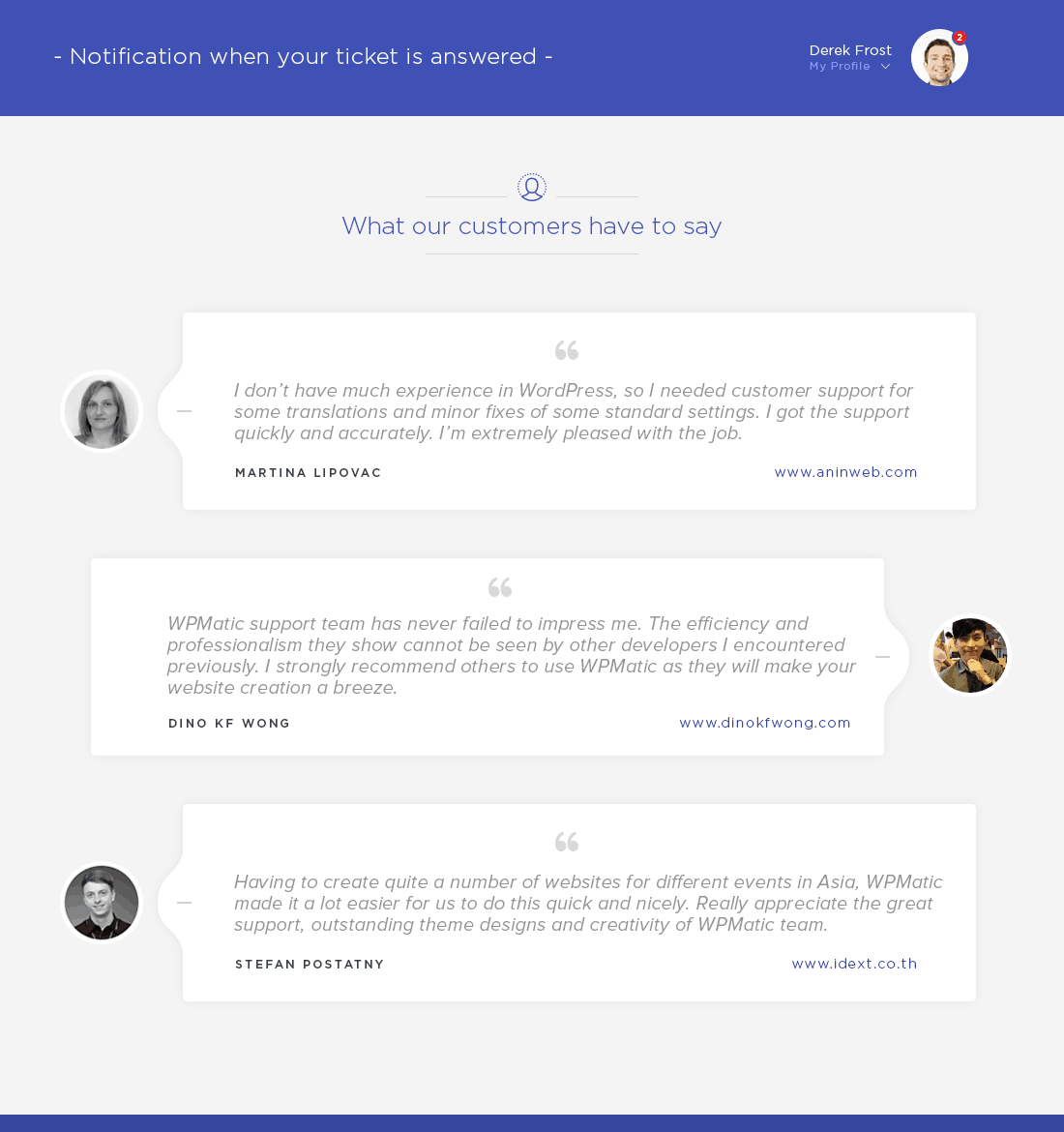 Is there a hosting company that you don't work with, i.e., if a client has a site with them you won't work with that client? Is there maybe a hosting company you recommend on a regular basis?
WPMatic doesn't turn clients down because of the hosting provider they use. We help our clients migrate their websites quite often because of poor service they encounter there.
We can recommend Vultr as a hosting provider. We use it for our services, and usually, there are no issues with them. Also, Amazon Web Services & Cloudways are good and reliable hosting providers.
What was the highest number of installed plugins a client had?
One of our clients had approximately 150 plugins installed. And this was constantly causing plugin conflicts after updates. I am convinced that the top functionality can be achieved with a much lower number of plugins if they are precisely customized. Out of curiosity, he is still our client today, and we have a very warm relationship with him over the time.
How/where do you promote your services and find new clients?
At the beginning, our main promotion channels were Online Marketing and Personal Sales. We promoted WPMatic online to website owners and managers, who would like to have their website secure and safely maintained. However today, the big part of our clients are either our recurring clients or, individual business owners and digital agencies that contact us directly for development and customization. In this case, the online promotion is used mainly to build our brand and increase brand awareness. We rely a lot on the existing clients, as they always return. There is no website owner who does not update his website at least once a year, you know.
Do you think the industry and your business will still be operational in about two years?
I'm sure they will. WordPress is a constantly growing industry, attracting more users every day and getting even stronger with time. So I presume the technical help with WP websites will still be highly demanded in 2 years.
WPMatic doesn't stick exclusively for WordPress. We have outgrown its boundaries, accumulating experience in our previous projects, and have transformed in a full cycle support, customization, maintenance & development company for any website in the last 2 years. I would like WPMatic to grow in this field and become the best choice as a technical partner for any digital agency on this beautiful planet 🙂 I see WPMatic's perspectives in 2 years as more than optimistic. And even more – a bigger team and covering the whole technical aspect of IT Services, not only WordPress.
I would like to thank you, Ivan, for this interesting interview. We are following up your news on a regular basis and like what we see there. For this reason, we are giving to your readers the chance to try WPMatic and see the magic our team can do.
Here is the coupon WebFactory30, that is giving 30% discount on all our services: design, development, support, customization and monthly maintenance. Enjoy and welcome to the club!