It's not a secret that by launching a new product any creator hopes that rapidly will become popular. By rule, he starts advertising it as soon as the product appears but usually takes a period to achieve the desired result. However, there's a way to make your new product popular long before it goes live. That would be an effective coming soon landing page.
It is a common misconception that a coming soon landing page is quite similar to an under construction page.
A #coming soon #landing page isn't just a placeholder, it is a veritable instrument that can define the future destiny of your product.

What's more, you don't have to be an IT geek to build a powerful coming soon landing page. Even a beginner can cope successfully with the task by using a convenient website creator.
Why Use a Coming Soon Landing Page
No one will deny that a good trailer is half of the box-office success in the cinema industry. The same is with a good coming soon landing page in online marketing. Have you ever heard of the startup named Hipster? Thanks to the unique coming soon landing page, these guys gained 10,000 subscribers in two days.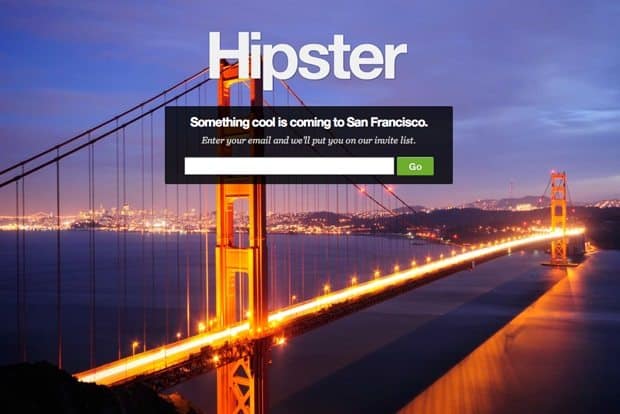 Undoubtedly, a good coming soon landing page is a powerful motivation tool. It helps you stir up excitement around your product long before it goes live. Moreover, it assists you in generating a targeted list of potential customers interested in the product. In other words, a good coming soon landing page means better engagement with the online audience, more email signups, and more leads.
So, if you still haven't made coming soon landing pages a part of your online marketing strategy, it's high time to start, whether you are going to launch a website, an app or a new product. In any case, a thought-out coming soon landing page is capable of doing a great job.
Key Features of an Effective Coming Soon Landing Page
In fact, coming soon landing pages are not a rare thing on the web. However, not all of them are good enough to draw the visitors' attention. The fact is that many of them lack the basic features necessary to engage the audience. Whatever product you are going to launch, your coming soon landing page should be:
Responsive
It's a common knowledge that today people use various devices to surfing the net. According to Statista, in April 2018 mobile devices (excluding tablets) accounted for 51.2 percent of web page views worldwide. Consequently, in order to gain at least half of the audience, responsiveness is the initial thing to take care of. Unless your coming soon landing page is responsive, there's no guarantee that it will look good on mobile devices.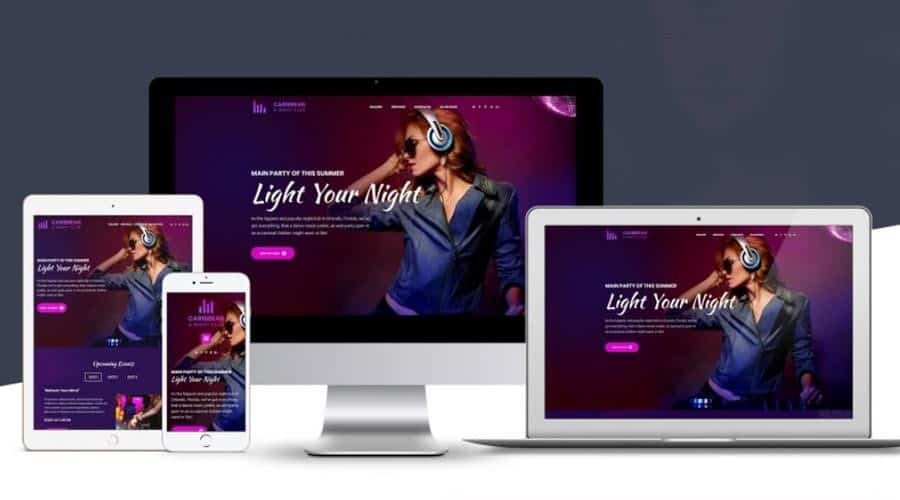 Attractive, Though Simple
It's a good thing to remember that attractiveness and simplicity aren't opposites. In fact, attractive doesn't mean flashy with loads of design elements. Attractiveness is all about the aesthetic performance your coming soon landing page possesses. A clean layout, well-matched colors, and proper typography are the ingredients of real attractiveness. Add to this a short, clearly valuable thinking, and that's it. A perfect basic design is ready.
Optimized
Of course, a coming soon landing page doesn't have much content. Nevertheless, the several lines it contains should include the most important keywords. It will help both Google and your prospects to understand better what it is about. If you need more advice on landing page design and optimization, study our short guide.
5 Best Ways to Catch the Visitors' Attention
Even if your coming soon landing page looks attractive, it still doesn't guarantee its effectiveness. The next essential thing you really need is something that will make your coming soon landing page stand out. To put it simply, you need a kind of attention grabber to keep your audience interested. Below are several tricks that will help you achieve the desired result.
Use Strong Visuals
Everybody knows about the crucial role of visuals in marketing. A coming soon landing page is a good place to show their importance. Instead of using a lot of text, visuals are the thing to rely on to convey your message better.
The more exciting and unique are your visuals, the higher is the chance of generating a buzz around your product. In fact, a couple of impressive shots or an explanatory video may be enough to persuade visitors to leave their email addresses. By the way, if you know nothing about video marketing strategy, take time to fill this gap.
Add the Countdown
What do you feel while counting down the seconds left to the New Year? The first words that come to mind are excitement and anticipation. The same thing happens when you place a countdown timer on your coming soon landing page.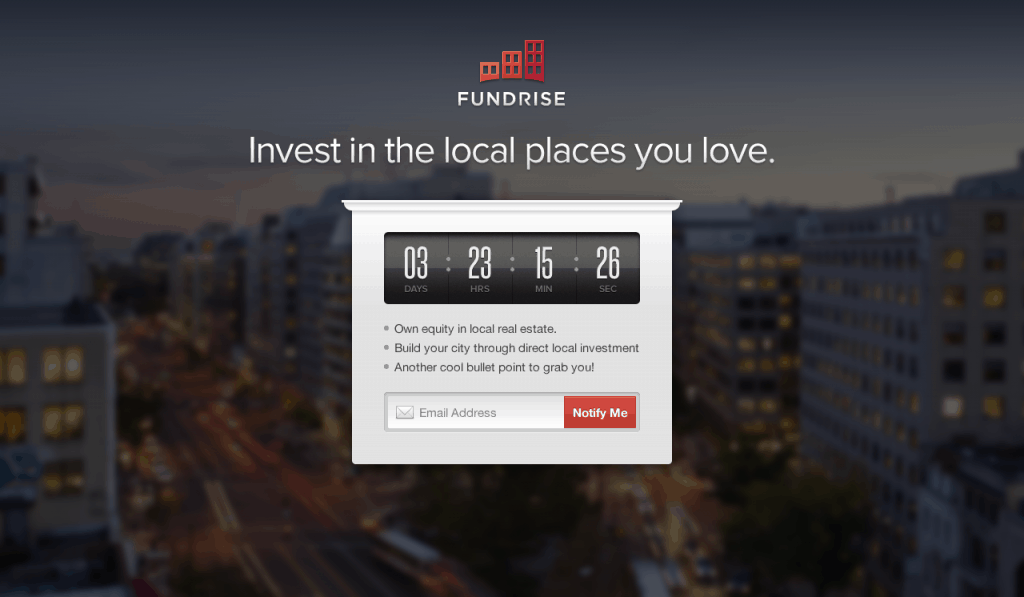 As soon as your visitors see it, they subconsciously start to anticipate something new. For more, a countdown timer can motivate visitors to sign up if you show a special offer available only in the pre-launch period.
Stimulate curiosity
Unquestionably, curiosity is one of the strongest motivators for the majority of people. So, why don't use it for your benefit? Of course, you want to tell everything about your upcoming product. Nevertheless, it's sometimes better not to give away the entire information in order to stimulate the curiosity of your visitors.
Split your information and give it away gradually, an amount at a time. Describe your product in one or two sentences. Then lead them to see the details by following your blog posts or reading your weekly newsletter.
Offer Something in Return
Based on the universal laws of the universe, in order to get something, you need to give something. This applies to coming soon landing pages as well.
Come out with early bird offers; they are a perfect way to encourage people to sign up for your newsletter. Various discounts, exclusive content, in-app features, community access are just a few of the many options.
Another way is to offer some valuable or educative stuff as a free download. For instance, free eBooks or MP3s.
Insert Social Media Buttons
There is hardly a brand today that doesn't make use of the social media platforms. Whatever platforms your brand employs, it's a wise thing to give your visitors links to your social media accounts.
Actually, both your visitors and you can benefit from it. On the one hand, your accounts can be a useful source of information for your prospects. They can tell much more about your business than a coming soon landing page does. On the other hand, inserting social media buttons gives you an opportunity to increase the number of your followers.
Conclusion
Though all the mentioned above tricks are great, it will be a fatal mistake to use all of them at the same time. Think over and choose the one that suits your product the most. Otherwise, you risk overloading your coming soon landing page with useless stuff. It's also a great idea to study other common landing page mistakes before starting to design. To ensure the greater speed of your site, it is important to find a good web host.
Hope our article threw the light on the things everyone should know to create an effective coming soon landing page. Use our tips and enjoy the buzz around your product even before it goes live.