Better Business Bureau (BBB) accreditation can go a long way in making your business seem more trustworthy and reputable.
However, it can be a serious recurring expense — in Boston, for example, accreditation may cost you anywhere between $480 and $1,115 or more every year. If you're BBB accredited, you probably want to get the most return on your accreditation as possible.
Clever use of the #BBB seal can help you demonstrate how you've built a #business that makes customer satisfaction a top priority.

These examples and tips show how good placement of a BBB seal can help you capitalize on your BBB accreditation — and demonstrate to customers that your business is worth trusting:
1. Use Your Seal on Social Media
Once you've paid your BBB licensing fee, which is included in membership costs, you can use the BBB seal on social media and just about any other online ad platform. This is so long as you follow the Bureau's name and logo use policies, which are available online.
Incorporating your seal into your social media pages can be a great way to build trust from the second a potential customer learns about your company. Not every customer will visit your website first, meaning that using the BBB seal throughout your web presence can help you build trust, no matter how a consumer finds your brand.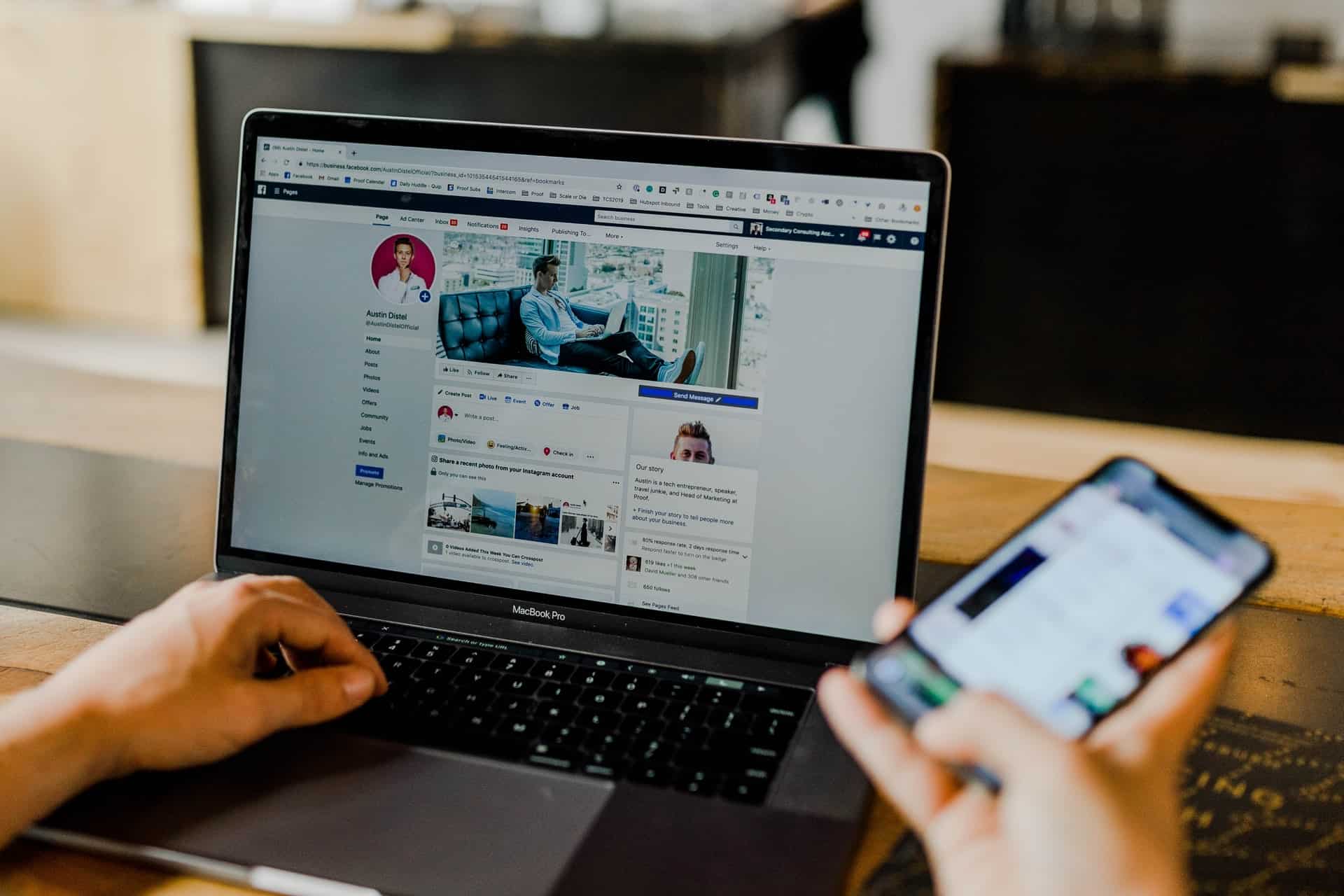 There are a few key provisions of the logo use policies that you should be aware of before you start using the BBB seal in your site's web presence. You can't use the logo to advertise a specific product or imply that the BBB has endorsed a particular service your business offers.
There are also minimum sizes for various BBB seals that you'll need to follow. You can find this info alongside the other logo use policies.
2. Show Off Business Partnerships Alongside Your Seal
One of the simplest ways to integrate the BBB seal into your web presence is to use it alongside other logos, seals, or accreditations. On your website, the BBB seal can be part of an appeal to authority — showing your business has strong ties with other reputable organizations.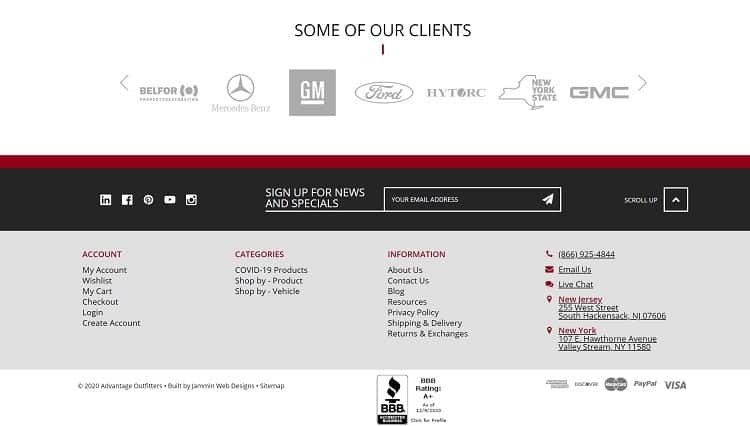 Advantage Outfitters, a commercial van shelving supplier that serves New York and New Jersey, shows an example of this at the bottom of its homepage.
The BBB logo is tucked at the bottom of the page, along with a few corporate logos from businesses Advantage has worked with in the past.
Here, the seal's effect leans on the confidence consumers may have in those other brands.
By showing you've worked with big-name companies and have strong business accreditations, you can demonstrate that you can probably be trusted with just about any job in your niche.
In this case, Advantage Outfitters also opted to use the dynamic version of the BBB seal. This logo automatically updates, displaying your business's latest rating, and directing a visitor to your BBB profile when clicked.
If you want to show off your business's A+ rating or the reviews on your BBB page, it may be better to use this version of the logo. You will, however, have less control over how the logo looks — which may make it harder to incorporate it naturally into your page design.
3. Couple the Seal With Other Awards or Credentials
Another similar approach is to bundle the seal with any other credentials you want to show off.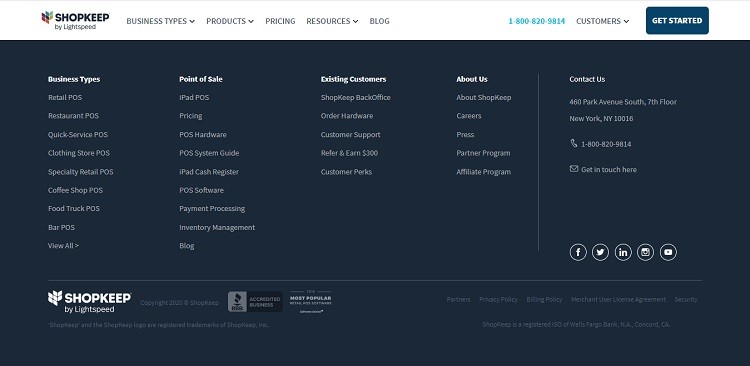 ShopKeep, a point-of-sale service provider based out of Burbank, California, offers an example.
As with the Advantage Outfitters page, the logo is pretty subtle — it's near the bottom of the page and has a color scheme that blends in with the page footer. It's tucked between the ShopKeep logo and an award from Software Advice.
Placing the seal like this can help customers feel a little more confident in a business's services. A carefully curated list of awards and credentials, especially if it includes list items from familiar names, can be extraordinarily helpful in building consumer trust.
In this case, the page also uses a non-dynamic version of the BBB seal. This offers less information to a customer but allows the page designer to match the seal colors with the footer's palette.
4. Use Your Seal to Advertise Offline
The BBB also offers some seals for use in offline marketing materials — like flyers and newspaper advertisements — as well as in directories, like the Yellow Pages.
So long as the publication you're advertising in is located in the same region in which your business is accredited, you can use the BBB seal in print publications just like you can online.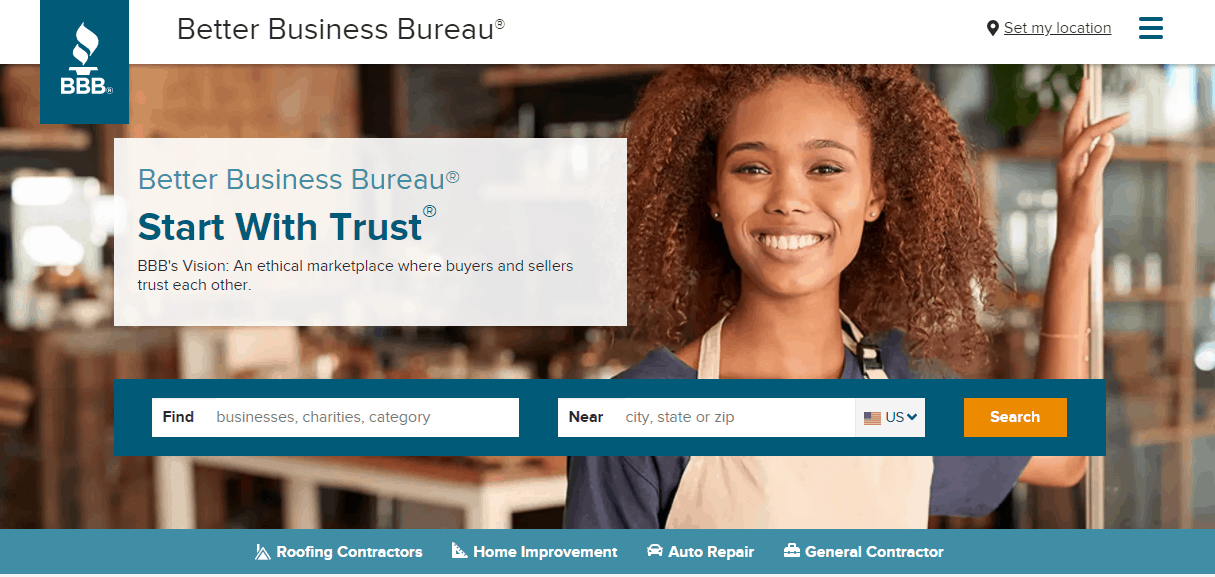 You can also use your BBB business rating without the logo if you don't have enough space or design control. A simple phrase like "BBB rating of A+" is completely fine, according to current BBB policies.
You can even advertise your rating without accreditation — so if you've recently relocated or are waiting to renew after your accreditation lapsed, you can still advertise your business's local rating.
Take Full Advantage of Your Business's BBB Accreditation
BBB accreditation can be a powerful tool to help you build trust and make your brand appear more trustworthy to do business with.
When you have BBB accreditation, you can use the seal in various ways.
On your site, you may want to use one of the standard seals or take advantage of a dynamic version that links to your BBB profile and reviews.
You can also use the seal online on your social media page or offline in a publication or directory like the Yellow Pages.