English is spoken all around the world. But that doesn't mean that everyone speaks the language well (or at all). So, if you're serious about your online business, you simply have to think about going global.
And going global means having a full site, as well as the under construction page, available in more than just one language.
How to translate an under construction page?
Once you install the free version of the UnderConstructionPage plugin, open the settings tab where you will find "UnderConstruction". Click on it to start with your Under Construction page.
Under the Content section, you will find this: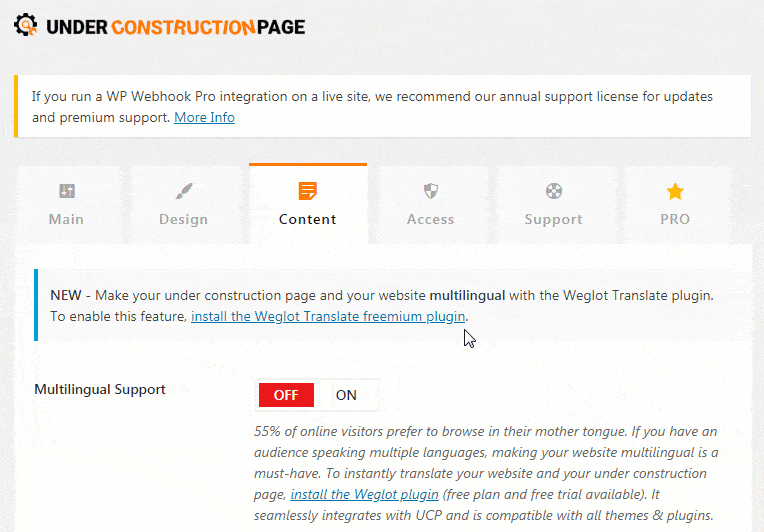 Now click on the "install Weglot plugin" link. It will provide you with a pop-up with additional information about the plugin and the button to start the free trial. The installation shouldn't take more than a couple of seconds.
After that, all you have to do is head on to Weglot tab. There, you will be able to see the original language and the available languages you can translate the content to.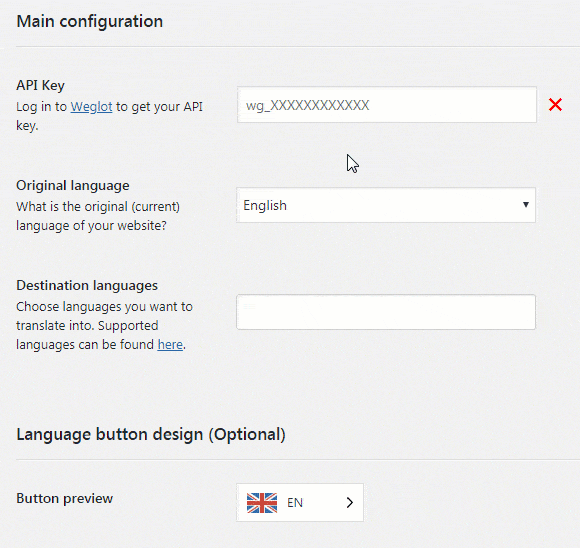 When you save these changes, you will get a language switcher button on the right bottom of your page. You can further change the translation and button's settings.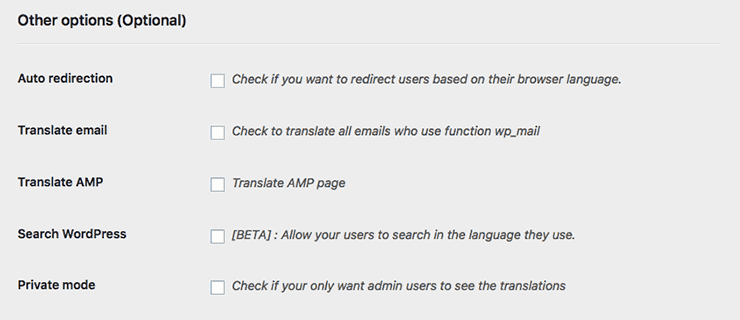 And that's all you need to translate your WordPress under construction or coming soon page. To learn more about this, please check this article where we showed how to translate an under construction from English to German on an example.