Support tab is there to help you. We have separated the tab into two sections that will help you with the plugin.
FAQ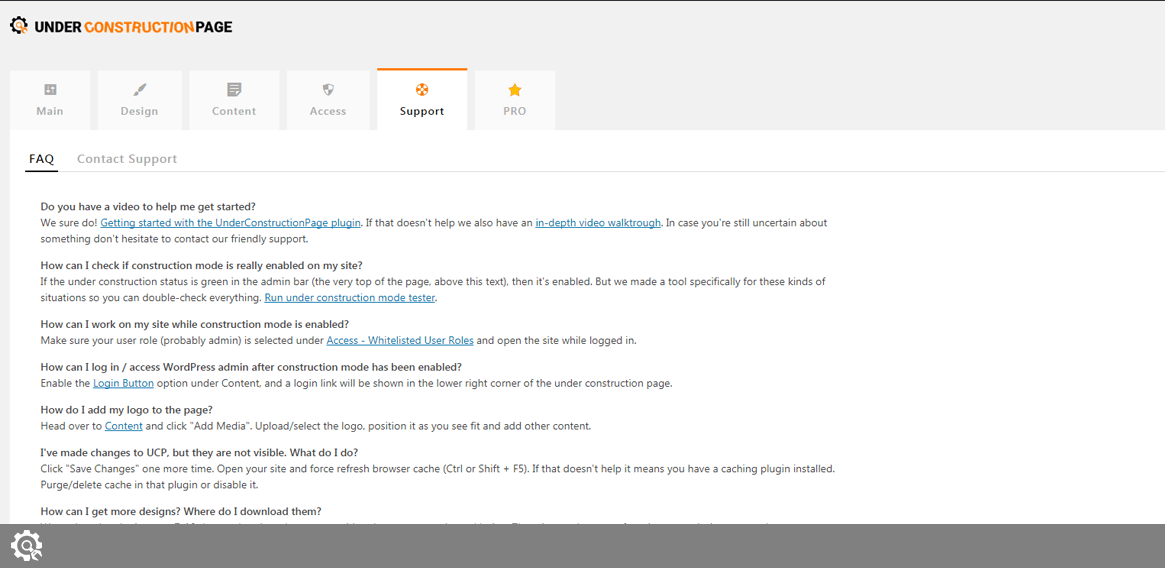 Settings -> UnderConstruction -> Support -> FAQ
FAQ (Frequently Asked Questions) is the tab you should take a look at before contacting support. We have answered a few questions which might help you with designing your under construction page or even help resolve most common issues.
Contact Support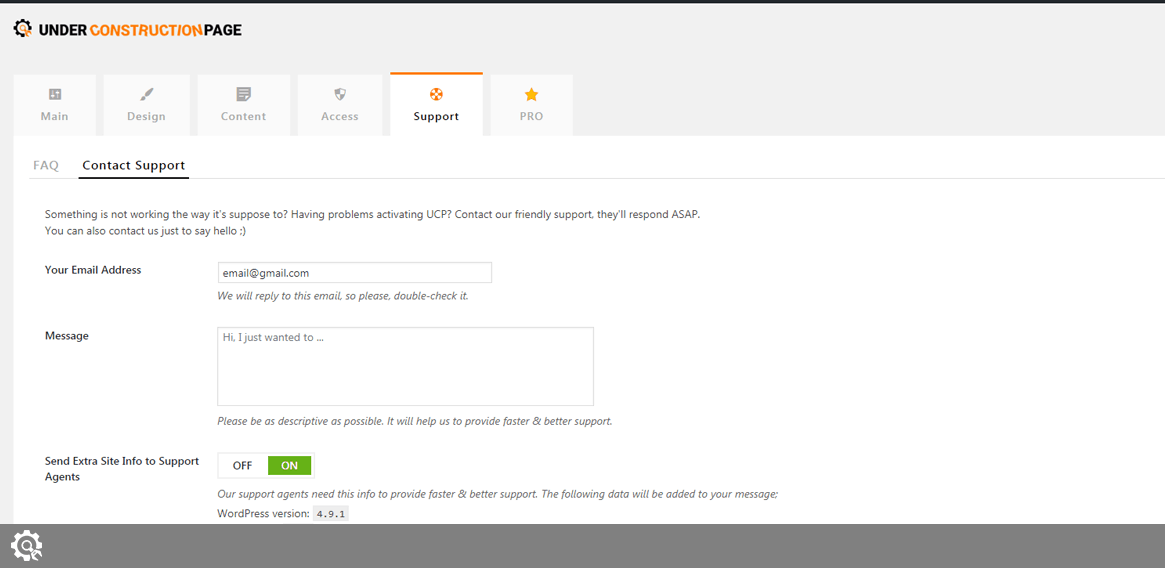 Settings -> UnderConstruction -> Support -> Contact Support
The other tab lets you contact our support agents at any time. If you already have the plugin installed and have questions about it, this is the best way to get in touch.
Please fill in your email address, describe the problem in detail and turn on the "Send Extra Site Info to Support Agents" option. This will help our agents to see the details about your site and what settings you have turned on in the plugin. It will speed things up and allow us to answer your email much faster.