In this post, we'll be taking a long and winding journey through Search Engine Optimization(SEO). You might be new to blogging or a veteran who is slowly migrating to WordPress. Therefore, you need help finding your feet in the SEO world.
So we want to work through practical yet effective ways that you can improve the position of your website on the Search Engine Results Pages (SERPs).

First, let's understand a bit more about SEO before we dive into the tips.
What is SEO?
SEO is a process that helps improve the reach of your content on your website or blog.
SEO practices get more visitors to your blog and are the first point of interaction your potential blog readers will have with you.
The goal of every search engine is to provide you with the most relevant information related to your search. In other words, it must serve you content that will make your experience with the search engine that much better.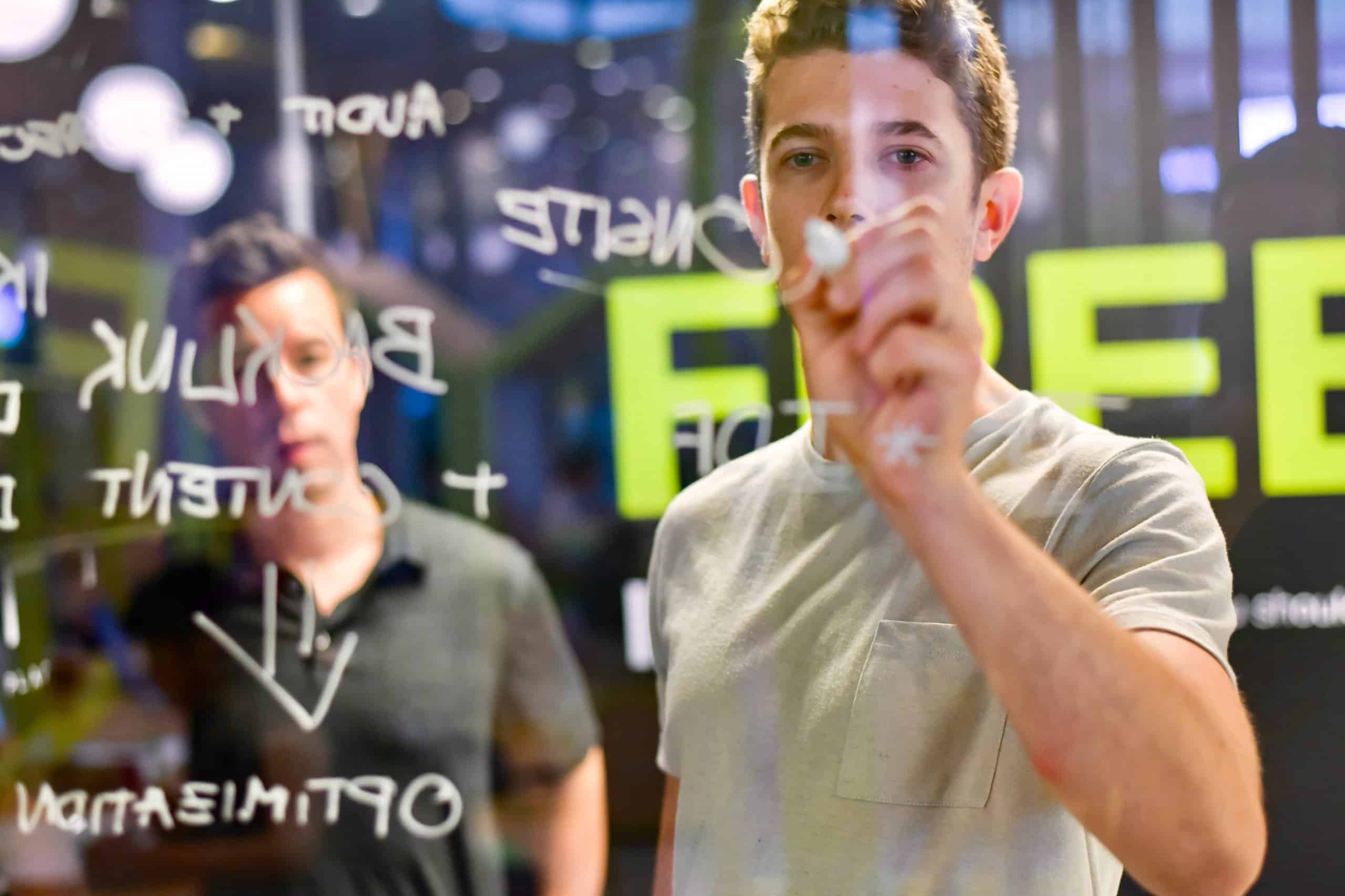 Some search engines like google have a simple interface. It's a minimalistic page that allows you to enter your search query. While other pages are slightly more complex, and it can be challenging to find the search criteria. Yahoo has a more elaborate front page.
Also important to know is that search engines deliver the content organically, and website owners do not need to pay for this.
Blog owners may pay if they run ads and want their website at the top of the search. Yet today's article will not discuss ads at all. We will only consider using search engine optimization effectively so that your content gets seen by your ideal audience.
Why do you need to optimize your website?
The good news is that WordPress is an excellent platform to apply SEO practices.
Please find critical reasons why it's a must that you optimize your WordPress blog:
An SEO friendly website will have a good chance of appearing at the top of search queries in the search engines.
Due to this, it's the key to people coming to visit your website, which can generate revenue.
Search engines are the largest sources of traffic for blogs.
Even though search engines are smart and have robust algorithms, they still need your help to understand your content.
If you don't optimize your content, Google will aim to figure it out and may rank you incorrectly as they cannot associate your content with the factors they use in their algorithm.
Now that you know why it's essential to optimize your WordPress site for search engines let's get into the tips that will help you rank at the top of the search.
SEO Tips for your WordPress blog
Naturally, there is onboard optimization on WordPress blogs, yet it's insufficient for your needs. Due to this, you must take additional steps to rank well. However, there are plenty of WordPress SEO plugins that can help along the way.
I've included the top 10 tips that have helped bloggers, just like you, to experience surges in their organic traffic.
Let's start with a free and straightforward tool that gets overlooked when it comes to SEO.
1. Make use of Google Analytics
Google Analytics helps you to track if your SEO efforts are working or not. This tool can save you loads of time and energy long term by using it and connecting it to your WordPress site.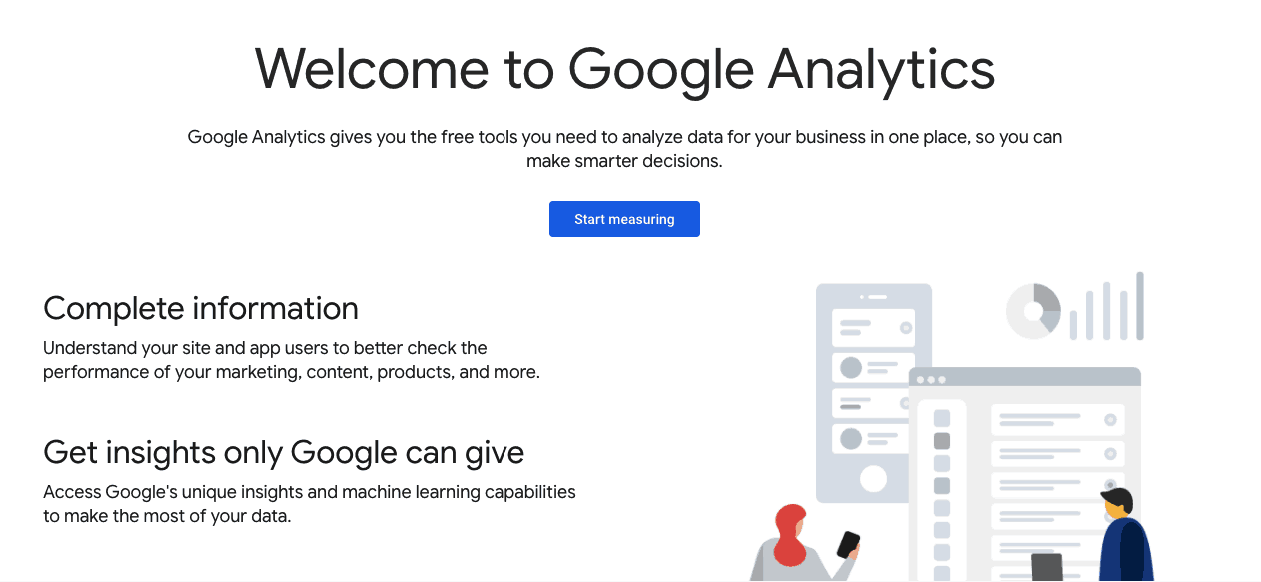 The brief guide below will show you how to use Google Analytics for SEO:
Take note that google analytics is a monitoring tool that can give you access to useful data about the traffic currently accessing your website. You will need to connect your WordPress site first before you use it.
Next, you want to sync your google search console account to google analytics. The console is where you'll find the details of your traffic per article. This simple tool helps you to see a broader picture of your SEO efforts. Since it tells you which keywords people are using to find your content and the actual rank of the keywords  – it helps determine where to zone in when it comes to content creation.
Once you've completed these essential steps, you're able to start checking on your organic traffic from the search engine. You can take it further and set goals you wish to achieve using Google Analytics dashboard functionality.
And of course, now that you understand the google analytics platform, you can start looking at your top-performing posts and start refreshing this content or using it as fuel for new content. Use what you did well on your best content to make more content just like that.
That said, Google analytics is indeed a powerful tool to help you understand your current traffic, and also monitor traffic on an ongoing basis to test if your SEO efforts work or not.
2. Choose your WordPress theme wisely
Choosing the best WordPress theme has many benefits. It can help you with SEO practices and ranking better on the search engines, and also it will help build trust with your users.
You should consider the following aspects when choosing a WordPress theme:
It should make it easier for you to include your relevant keywords for your niche
It should have well-organized code
You should ensure that images can be optimized perfectly
And it's quick to load and not a bulky theme
Many themes are on the market, so don't limit yourself. With some research and guidance, you will find the perfect one.
To make things easier for you, I've included themes below that have a reputation for being SEO friendly for WordPress sites.
Paid themes
Divi – When it comes to beginner-friendly themes that help meet your SEO needs, Divi is a rather popular theme that comes with all of the bells and whistles. It's also easy on the eye and so simple to create websites with the drag and drop builder.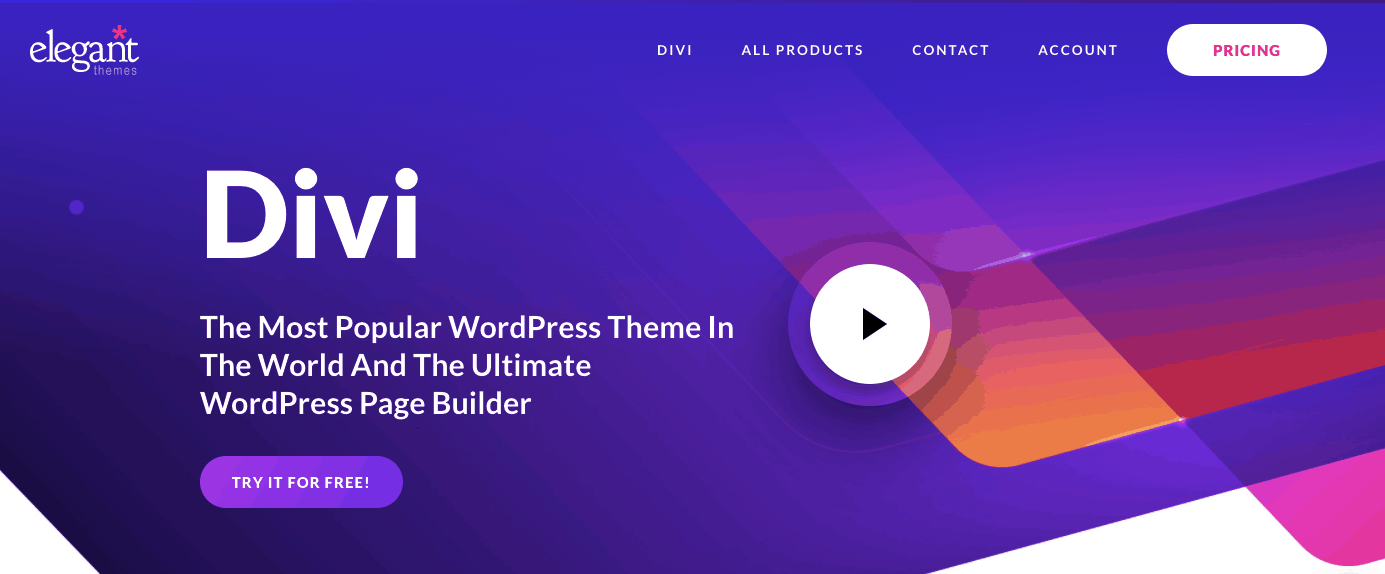 Genesis – This is for more advanced users that are true but offers lots of room for SEO to shine through amidst a great design. The framework supports you to build stunning websites with WordPress quickly. It's also search engine optimized, and ready to take your website to new heights.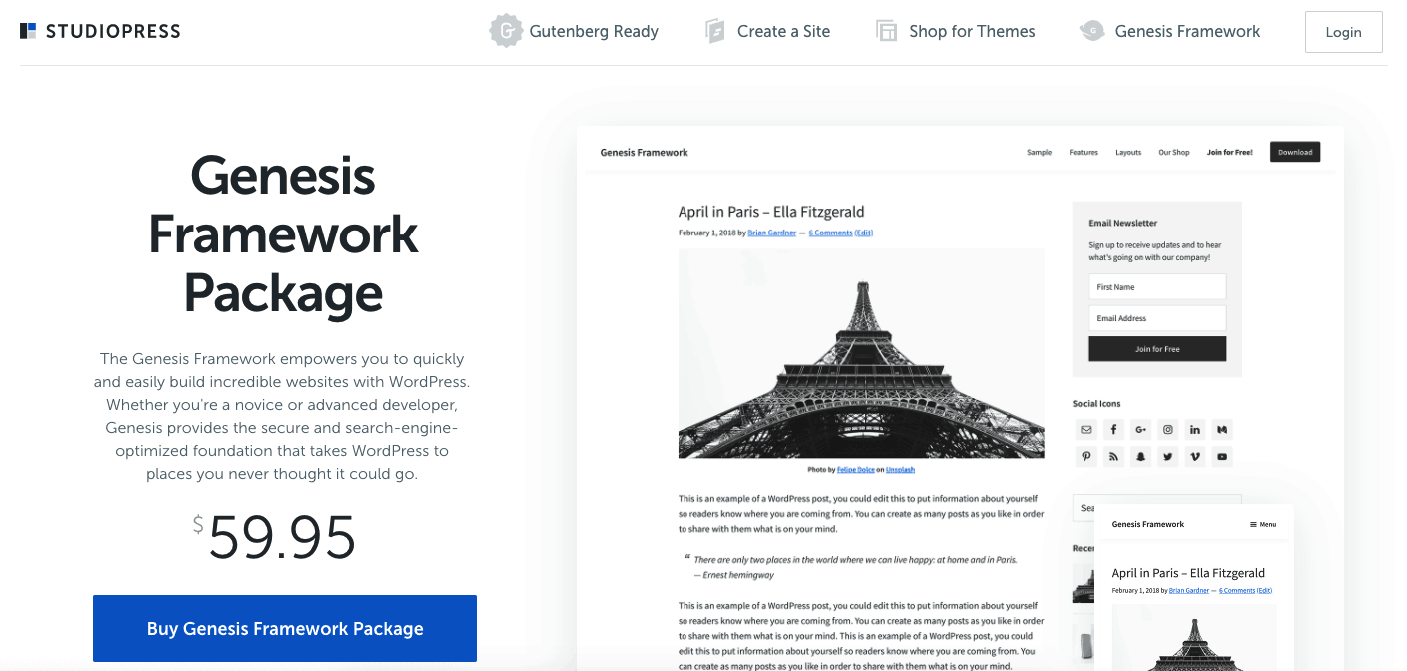 SEO Crawler – As the name would suggest, this focuses on getting your website up to speed from an SEO perspective. It's simple to customize various aspects of your websites and offer stunning web design too.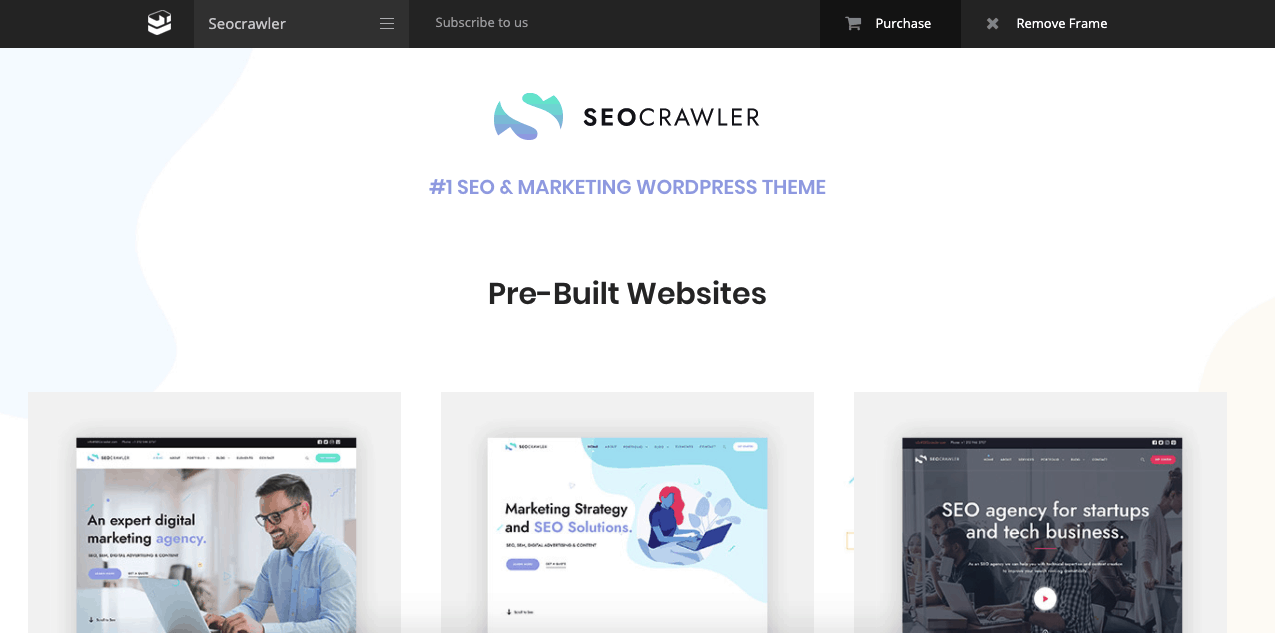 Free themes
Astra – A free, easily customizable theme that has a growing fanbase and aligns perfectly to suit your SEO needs. It has super-fast performance, and you don't need experience in coding to use it.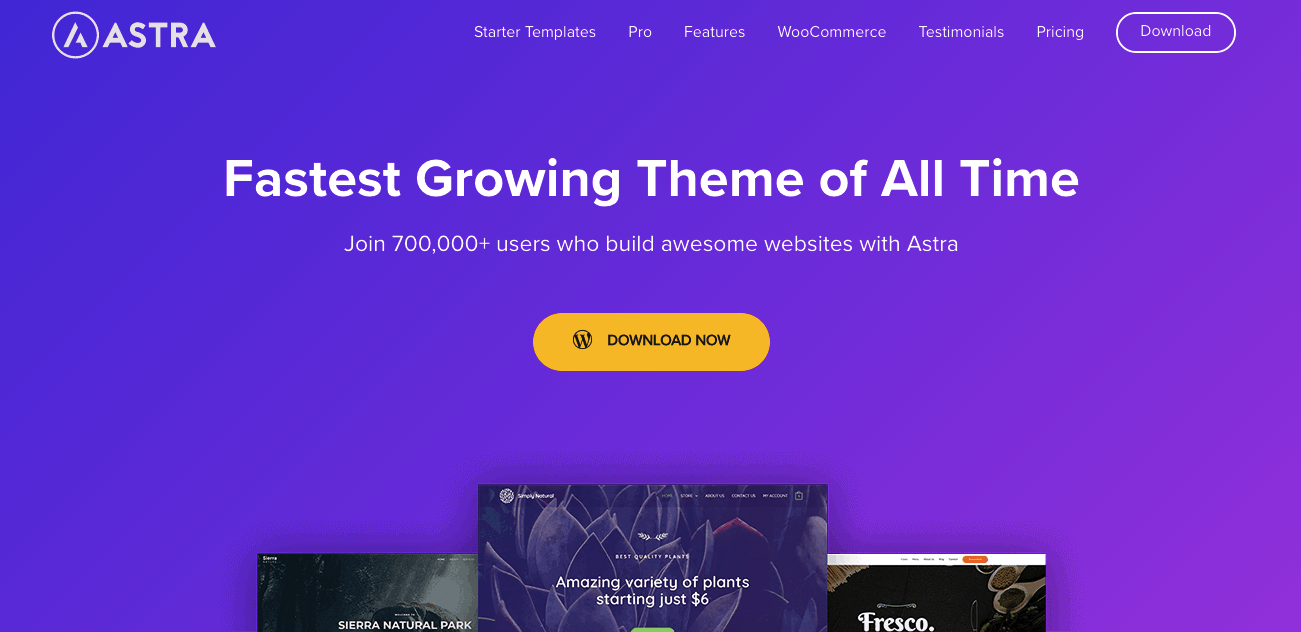 Neve – Is built with WordPress blogs in mind and offers up great usability and SEO capabilities too. It comes with full support for SEO and mobile.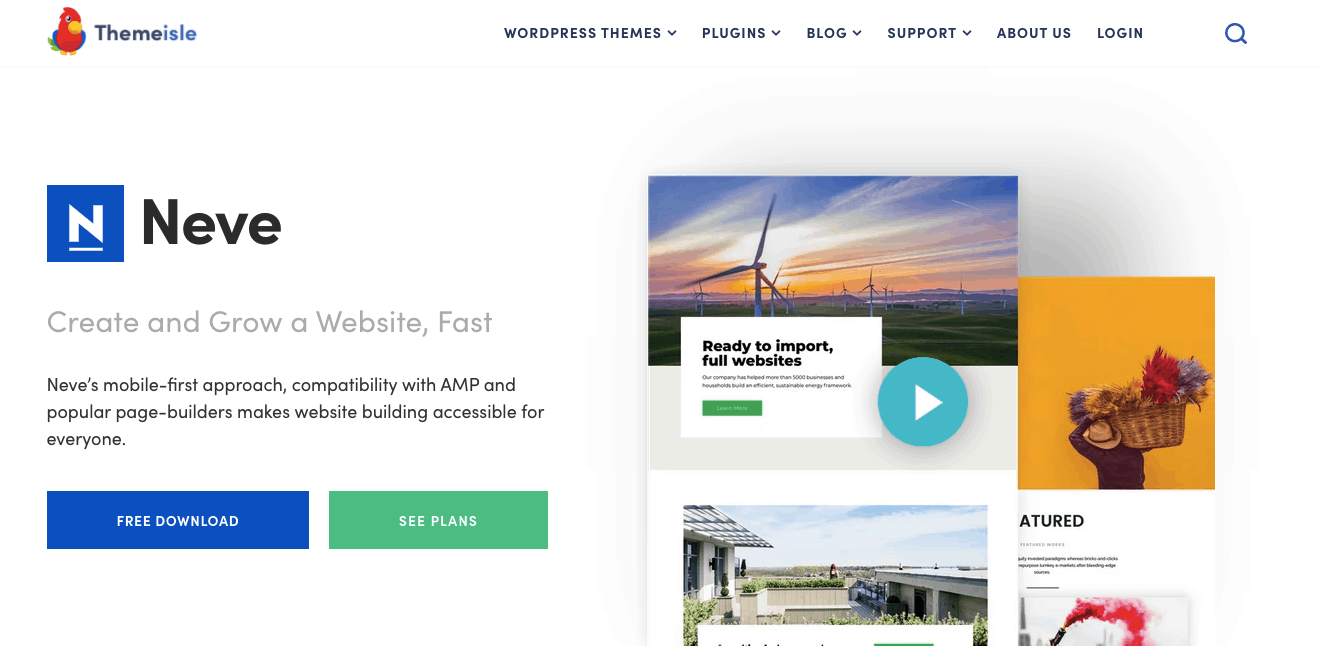 Blogs – This is a beginner-friendly theme that caters to your SEO needs. Upon your first installation, there are minor tweaks you can make to get it working up to your standard; therefore, we have it recommended on this list.
As you can see, there are so many themes available for your use. It's all about looking at what will suit your situation, and how quickly you wish to get your WordPress site SEO ready.
3. Set permalinks
The permalink of a site plays a vital role in overall optimization for SEO. But what is it exactly?
A permalink, as it would suggest, is a permanent link that leads to your website posts and pages. It's not something that changes without user intervention. However, don't get these confused with redirects or 404 error pages.
On WordPress, your permalink will be the default one unless you update it. It looks very unspecific and unclear too as per below:
http://www.example.com/?p=155
To avoid search engines indexing this link, you must deliberately go into your WordPress site and amend your links.
I like to update my permalink before I publish any of my new posts. It's easy to do it then instead of going back to previous blog posts and updating them.
You can find various permalink options here – WordPress dashboard > Settings > Permalink.
Once you access the permalink section, you will have the following options to update how WordPress offers the link to search engines and visitors.
www.example.com/?p=155
www.example.com/2020/04/04/sample-post
www.example.com/2020/04/sample-post/
www.example.com/archives/123
www.example.com/sample-post
Custom – free entry of your text
Remember, it's best to have an accurate description here and to align it with the title of the article for the best results.
4. Create a sitemap for your website
Creating a sitemap for your website is an excellent way to explain to search engines where everything fits into your website, and it will make it easier to crawl your site.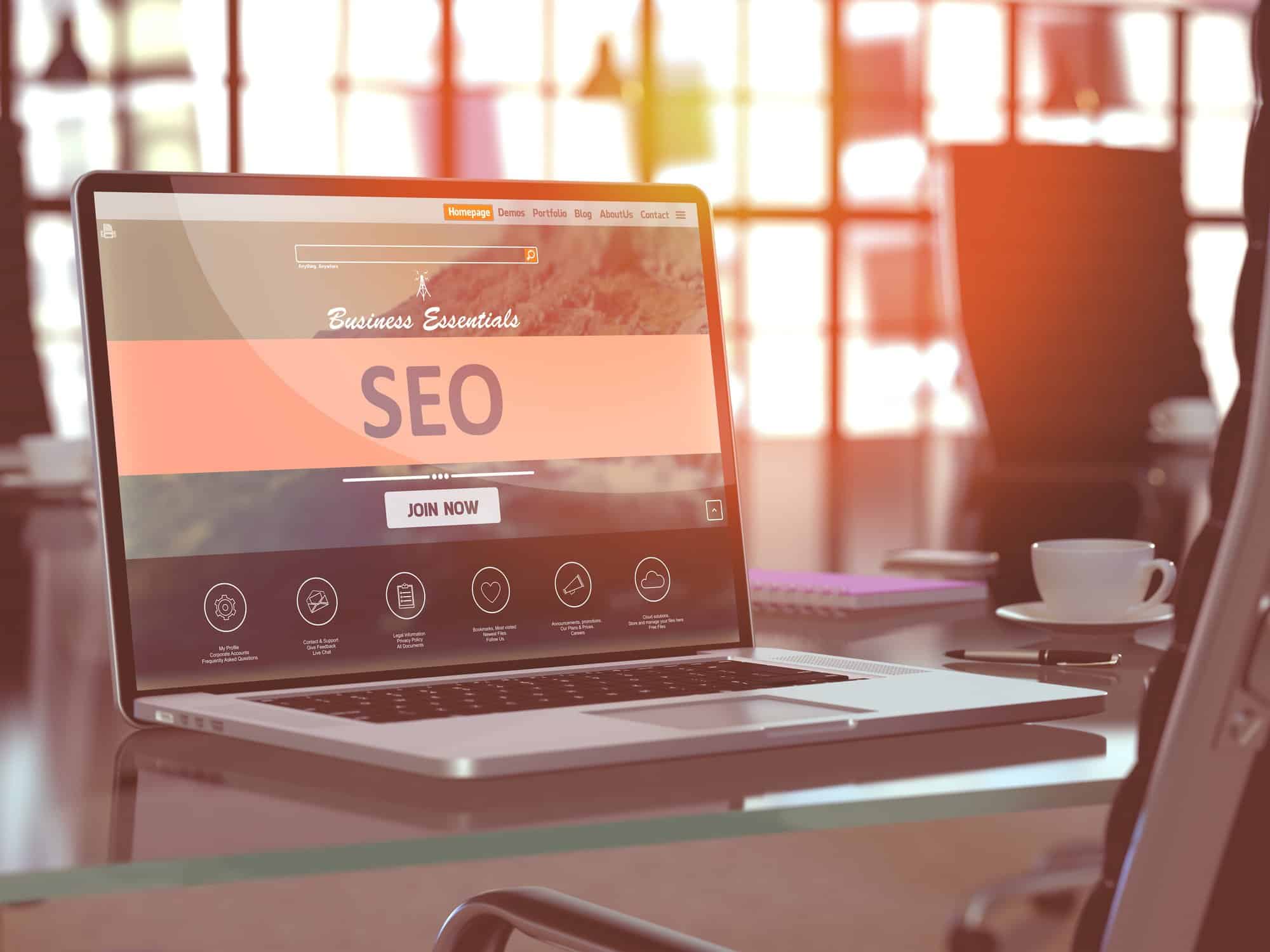 Google is great as it will often give you signals from Google Search Console to configure your site appropriately, so all that's left for you to do is heed the sitemap request.
But importantly, how do you create this sitemap? Let's look at this in detail so you can have this configured.
There are two forms of sitemap structures, namely the XML and HTML versions. Briefly, the XML version is something the search engines use while the HTML version is for your website visitors.
You will need the Yoast Plugin to get your XML version.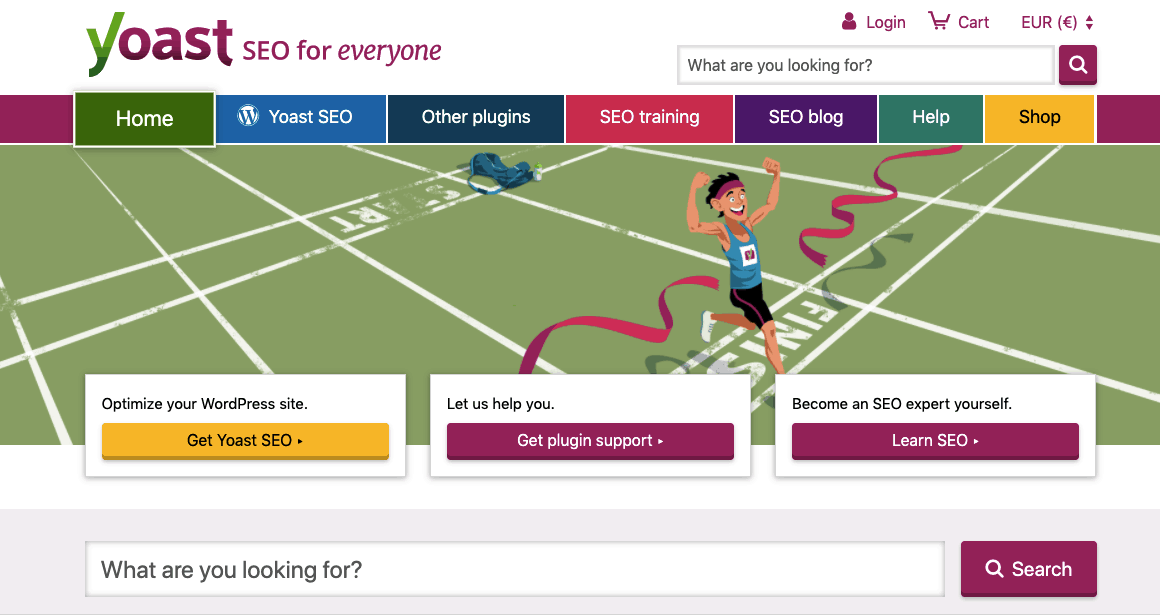 Install Yoast from your plugin menu (you can do a search for this plugin in your dashboard) and activate it.
Navigate to the SEO menu on your dashboard, then go to 'General' and choose 'Features,' this step should bring up a list. Scroll down the list.
Look for the header that says 'XML sitemap,' then click 'See the XML sitemap' as per the screengrab below.
If you click this link, it will lead to your XML site map. Use this to send to the search engines when needed.
To find out more about how to send this directly to the search engines and find the HTML version, please take a look at the guide on how to do it here.
5. Use SEO Plugins and Tools
You must ensure you use the best plugins available for SEO purposes. These plugins will make your life a whole lot easier when it comes to maximizing your SEO readiness.
Here are the top plugins to use for SEO purposes:
Yoast SEO – I mentioned this plugin in a previous point on our list. It's a one-stop-shop plugin that lets you update your blog content metadata as and when you are posting new content. And the significant part of this is that it's only a click away on your WordPress dashboard.
SmartCrawl – With so much focus on PageRank and getting better Google search results, SmartCrawl from WPMU makes it easy for site owners to set up keyword auto-linking, create sitemaps, improve social media sharing and more.
SemRush – This has to be one of the best all in one tool for SEO on the market right now. You can find essential search data related to improving your traffic to your website. It has everything you need to compare the keywords used by your competitors versus your keywords. And it also has a comprehensive writing assistance tool that will optimize your content for search.
Keyword Tool – This is the best free tool available as a research assistant that helps you find ideas that will maximize your content ranking on the search engines. You can quickly access thousands of long-tail keywords to help you with SEO.
These are a few tools that will aid you on your journey towards excellent SEO for your WordPress blog. Let's move onto optimizing your WordPress blog and how you can do this through image optimization.
6. Optimize your images
In this section, I'll introduce you to the top ways you can swiftly get your pictures on your website up to speed.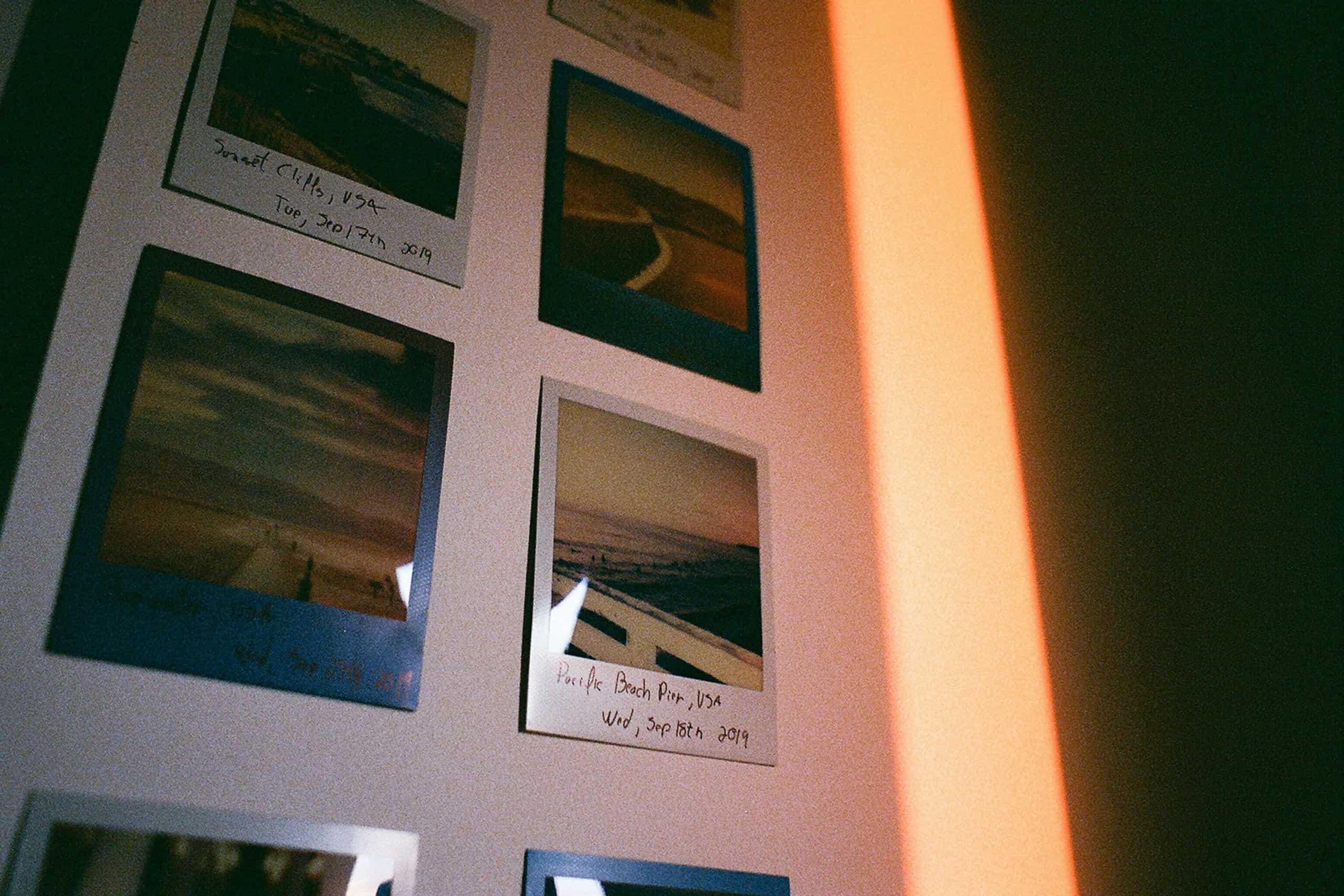 It's a fact that optimized images can do wonders for your SEO. Please consider these ideas and make use of them.
Unique images – aim to use the most relevant and unique images as possible. Many websites offer free photos like Unsplash and Pexels, but if you want better pictures, you may have to pay for images from sites like Shutterstock and Pixabay. They have a more extensive range.
The format is essential – the format you use could determine the quality of your image. JPEG or PNG should help with keeping the size down and compression of your images. And it also keeps the quality looking great.
Reduce your image sizes – Often, the scale of your picture is way too big for your requirements, go ahead and compress them using SmushPro, and watch as the new compressed images are instantly uploaded to your WordPress blog.
Include a relevant caption – Also, make it concise and related to the image at hand, so it helps the search engine link up the picture with your content.
Use 'Alt Text' – This feature is available to use when you upload a new picture into your blog, and it will prompt for 'Alt text' so go ahead and describe the image accurately.
These are a few ideas that will help you optimize your images so that the search engine can recognize the content of your blogs.
Speaking of content, let's move into the type of content that is worth writing to improve your SEO.
7. Quality content is a must
It's important to realize that quality content is a huge factor for ranking your website in search engines.
Search engines want to ensure that when users click into your site, they get what they want and are entirely satisfied with the content. You're fortunate as google also shared what they deem as quality content in this report.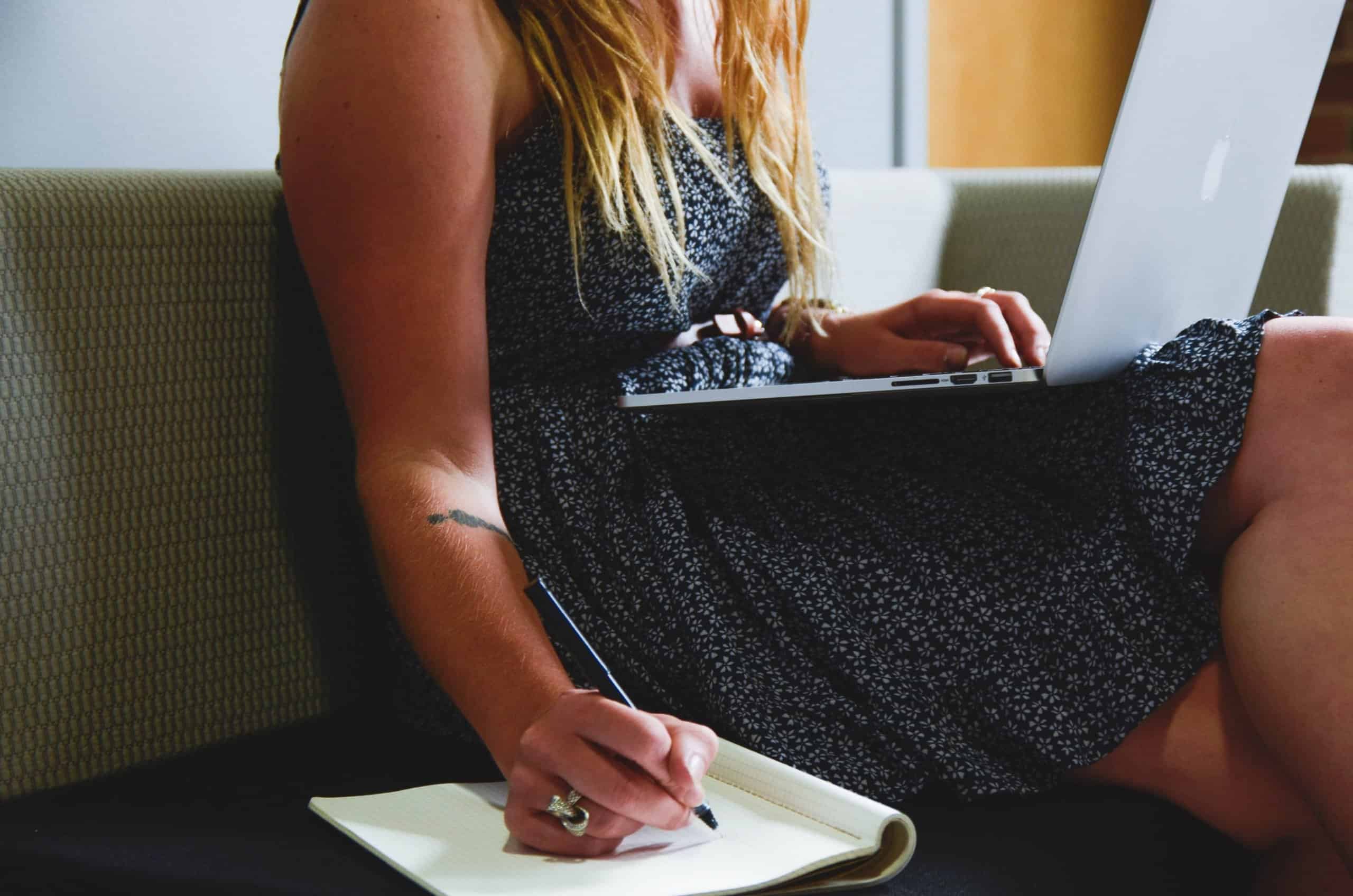 I've summarised a few details for you below:
User intent is an important idea that means that users must get what they asked for in the search query.
There must be an indication that you invested time, expertise, and skill into creating your main content.
You include additional supplementary material such as links to associated content on your site that will help the viewer with their query.
A good design is a key, as well as the presentation of the information. You can do this by employing the most readable fonts, styles, and formatting in your content.
Consider the length of your content and the authority of your site. Also, make sure that ad placement does not interfere with the user experience.
8. Choose the right web host
Since the speed of a website is such a huge factor for search engine ranking, you must ensure that you choose the host that can give you the best rates.

The good news is that you have so many choices available to you. The trick is picking one to suit your needs.
Here are the top web hosts for SEO purposes:
WPMU Dev
Bluehost
Fat Cow
Host Gator
WP engine
A2 Hosting
Naturally, you must consider the benefits of each host before using them. It will depend on which can give you the best value at the right price point.
9. Post Titles matter
It's true what they say about post titles, and they make a difference in terms of attracting viewers to your websites.
Titles are your brands' first interaction with viewers, so you should always be thinking about how to make it eye-catching.
Also, consider how to give the search engine enough context to index your content appropriately.
Here are a few tips to help you write a compelling post title:
Use your focus keyword in the title.
Make the headline catchy and click-worthy – there are plenty of free title generators to help you out with this if you search Google for them.
Use power words to create anticipation. Examples include 'Jackpot,' 'Top secret,' and 'limited.'
Analyze and improve your headlines using these tips from Inc.
10. Make your content shareable
Social media has proved time and again to help your organic reach immensely, so it's essential that you include social media sharing tools.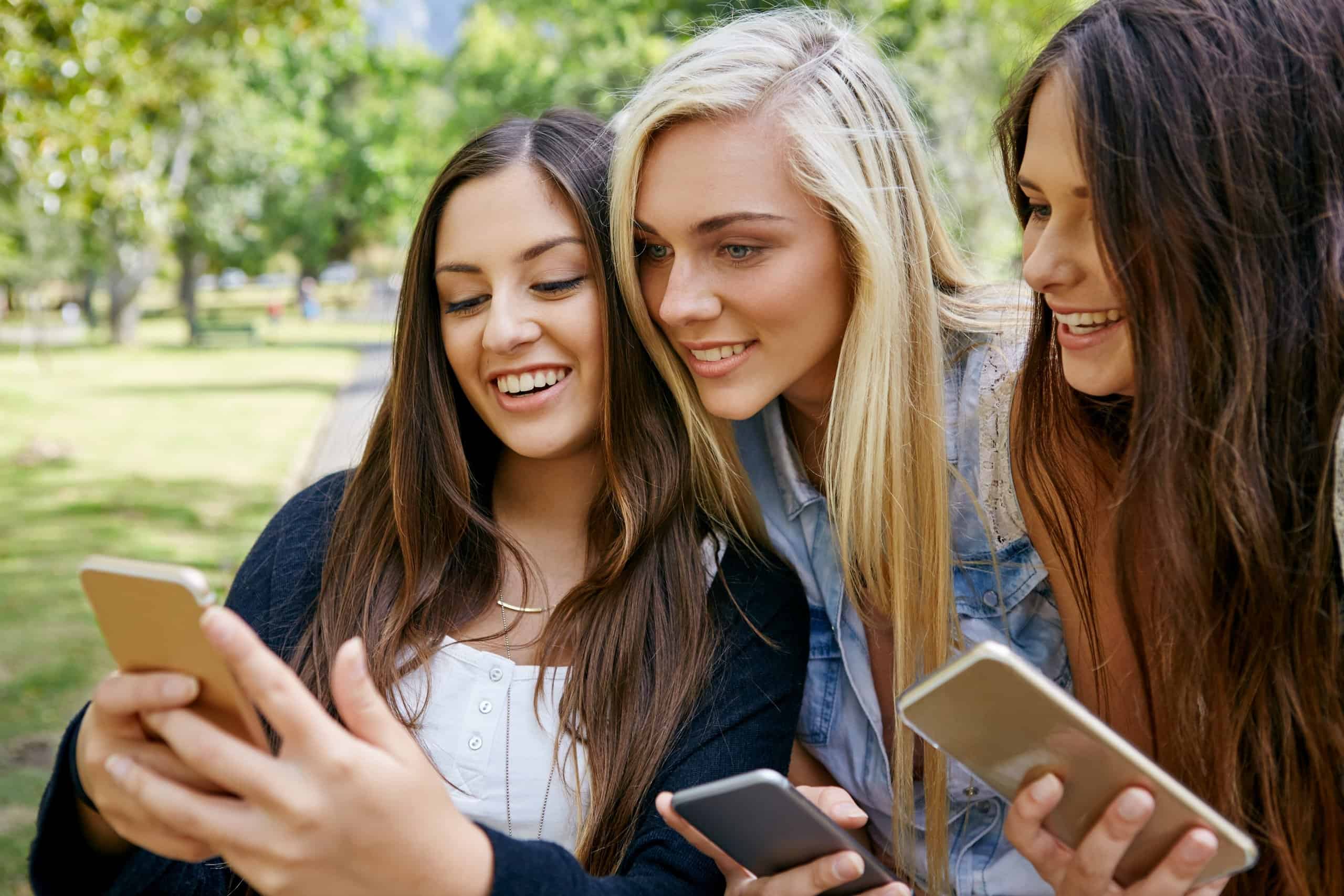 Using this method, you will find that you will start getting more and more visitors to your WordPress blog via social media platforms like Facebook, Pinterest, and Twitter.
The best way to add social media buttons on each post is to activate one of these plugins on your website:
Hustle from WPMU Dev
Social Warfare
Social Pug
Easy Social Share buttons
These plugins look great and have a clear call to action to share your content.
Final Thoughts
Now that you have a good understanding of improving the SEO on your WordPress blog, it's all about setting up some time to implement these changes.
At first look, it can be overwhelming; therefore, I recommend you make an action list of goals for your WordPress blog. And then work on these goals one at a time over a month.
Understand that SEO is a long term game, and you will likely see these changes improve your ranking over the next 4-6 months.
If you do it well, then in 4-6 months, you will be a happy WordPress blog owner. Take your time with it, implement effectively, and outsource the work if you feel you cannot handle it.
All in all, it's good to be aware of how to improve your site's SEO and build up a steady group of visitors over time.
We hope you enjoyed this post on improving your SEO for your WordPress blog! If you'd like to thank us, we'd love to hear from you in the comment section below! We'd be happy to answer any questions you may have!