WooCommerce has been known for being the most popular eCommerce plugin for WordPress websites. Its popularity has grown through the years, and now it's got a massive customer base. All you need to do is to install it and connect it with your WordPress website to use different settings and customizations. However, in case that you have a lot of visitors or potential customers who are not registered on your website yet, you should probably think about making them create an account.
There are numerous advantages if your customers are registered, such as: monitoring their purchases, offering them similar items according to the products they bought earlier, giving them some special discounts, etc.
By default, WooCommerce does not give all these features, so you should find another way.
There are numerous different #WooCommerce #plugins that you can use for restricting #shipping to logged-in users, but in this article, we will only tackle one of them.

The plugin that helps you add this feature to your WooCommerce online store is called WooCommerce Table Rate Shipping PRO, and it offers you plenty of other options that you can use besides restricting shipping to only logged-in users.
WooCommerce Table Rate Shipping PRO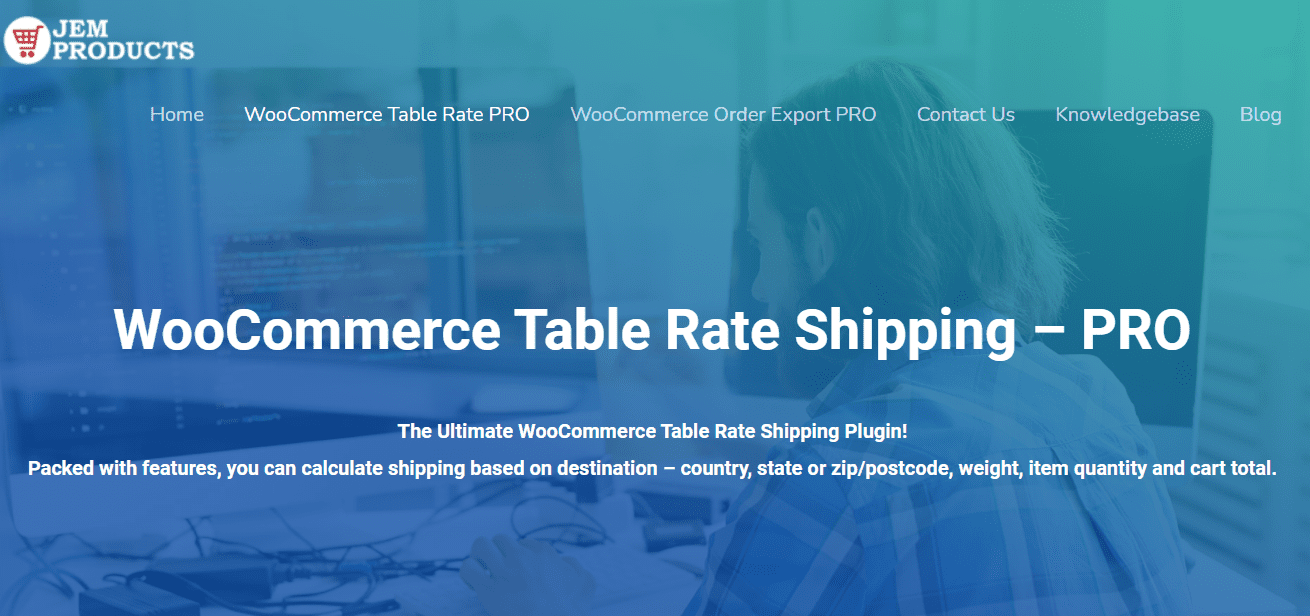 This plugin you can use for calculating shipping based on country, state, postcode, item weight, quantity, or cart total. With this sophisticated plugin, you can create unlimited shipping zones or rates and shipping classes; you can include handling fees, set rules for logged-in users only, hide or change certain shipping methods, and more.
Since this article is focused mainly on one of its features, I will be taking you through the process of how to restrict shipping to logged-in users by playing around with the settings.
How to Restrict Shipping to Logged-In Users in WooCommerce
We have already mentioned some benefits of having your customers logged in to your WordPress website compared to having customers purchase products without creating an account. Thus I will move on with the process of restricting shipping.
The first thing you need to do is to go to your WordPress website admin panel and click on the "WooCommerce" tab that you can find on the left side navigation bar. It will open up a panel on the right side, and here you can see different options that you can select, such as general settings, privacy settings, payments, and shipping which is the option that we are interested in now. Then, you will be presented with a page that gives you options to add/change/remove different shipping zones.
The process of adding a new shipping zone is fairly simple; you need to click on the button "Add shipping zone" and then populate the form by adding "Zone name", "Zone regions" for which these settings will be applied, and list of "Shipping methods" which can be easily reordered by dragging and dropping.
Next to a shipping method, there is a button for enabling or disabling it, so if you do not need a certain shipping method, you can simply disable it by clicking on this button.

If you want to see different WooCommerce Table Rate Shipping PRO options, just click on the plugin name, and it will show you a list of shipping methods. By default, there are only two shipping methods available, "Logged in only" and "Not logged in", but you can add more methods if you need.
If you open any of these shipping methods, you will see that you can edit them by changing their title, handling fees, hiding other methods, and adding different table rates that you specify.
For users who are not logged in to your WordPress website, you can specify different table rates in this shipping method called "Not logged in". When you are adding table rates, you can specify if the particular rate will be applied to all the products or only to a specific group of products. For instance, by setting "Total price" as a condition for a table rate, you can specify what the shipping price will be for all products with a price in the range that you set. Then you can choose the base shipping price and label it with any name that you want.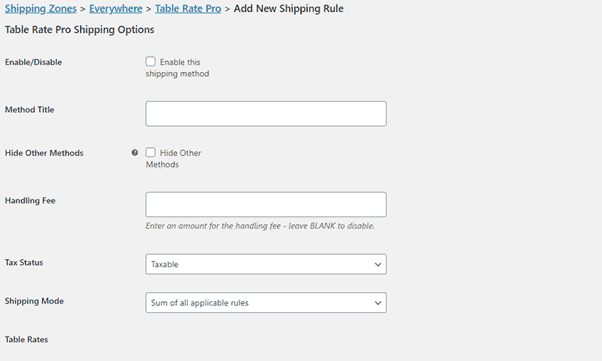 In contrast to that, what if you want to give a cheaper shipping price to only members of your WordPress website, or in other words, to those who have signed up and have an account on your website. This can be easily done by going back to the shipping options panel and doing little customizations in the settings.
Go and click on the "Logged in only" shipping method and make sure that you tick this option "Only for Logged in".
This option will ensure that only those people who have an account on your website can use this shipping method.
You can go down below and decrease the shipping price, as well. For example, you can set a $4.99 shipping price for logged-in users and 9.99$ for not logged-in users. You should label those shipping methods with some meaningful name, such as "Standard shipping" and "Premium shipping". This is just an example, not something you should clearly follow. Label them and set the base price you think is fine and best for you.

Now, if you want to test it out, you can go and add some products to the cart and go to the checkout page. You will see that users who are logged in can see both of these shipping methods, "Standard" and "Premium", and they can select any of these two. However, if you log out and do the same thing again, you will notice that not logged-in users can only select the "Standard shipping" option. But this needs a bit of fixing.
There is an option that you can tick, called "Hide other methods". You can use this option if you want to show only one shipping method to logged-in users. For instance, when we want to show only the "Premium shipping" option and ignore and hide other options such as "Standard shipping".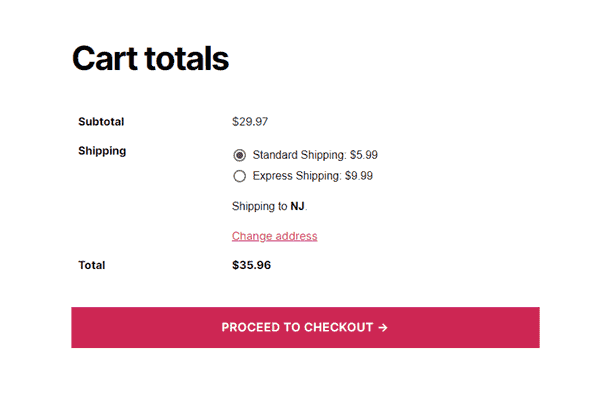 Conclusion
As already mentioned, this is only one of the features that the WooCommerce Table Rate Shipping PRO plugin offers, and if you want to check out more of them, you can find more information on its official website or get the plugin and test it out for yourself.
For the pricing, if you do not have heavy needs and only use this plugin on one website, you can grab a license for one whole year for the price of $79. If you are running more websites, such as up to 5, you can go for a 5-site license, which would cost you $149 per year.
However, if you run some kind of agency and you have heavier needs, you can get a lifetime license for 100 websites for only a $249 one-time payment.