Outsourcing is something you should definitely consider whenever you start feeling overwhelmed, that you are wasting too much time on tasks that you would love to give to someone else, or simply when you need to automate things. After all, that's what bots are all about, right?
Can you outsource customer support to bots, too?
After all, not everyone has excellent communication skills. This is where chatbots come in.

What are Chatbots and how do they work?
Chatbots are a variety of programs that use different kinds of technology in order to simulate human conversation and communication. They simulate human interaction in different ways, but there are two basic forms and those are message and voice communication. Even though chatbots are primarily designed for human interaction they also communicate with each other in order to collect information necessary for further development. Unlike chatbots, Customer service outsourcing provides personalized and human interaction, leading to better customer satisfaction and problem resolution.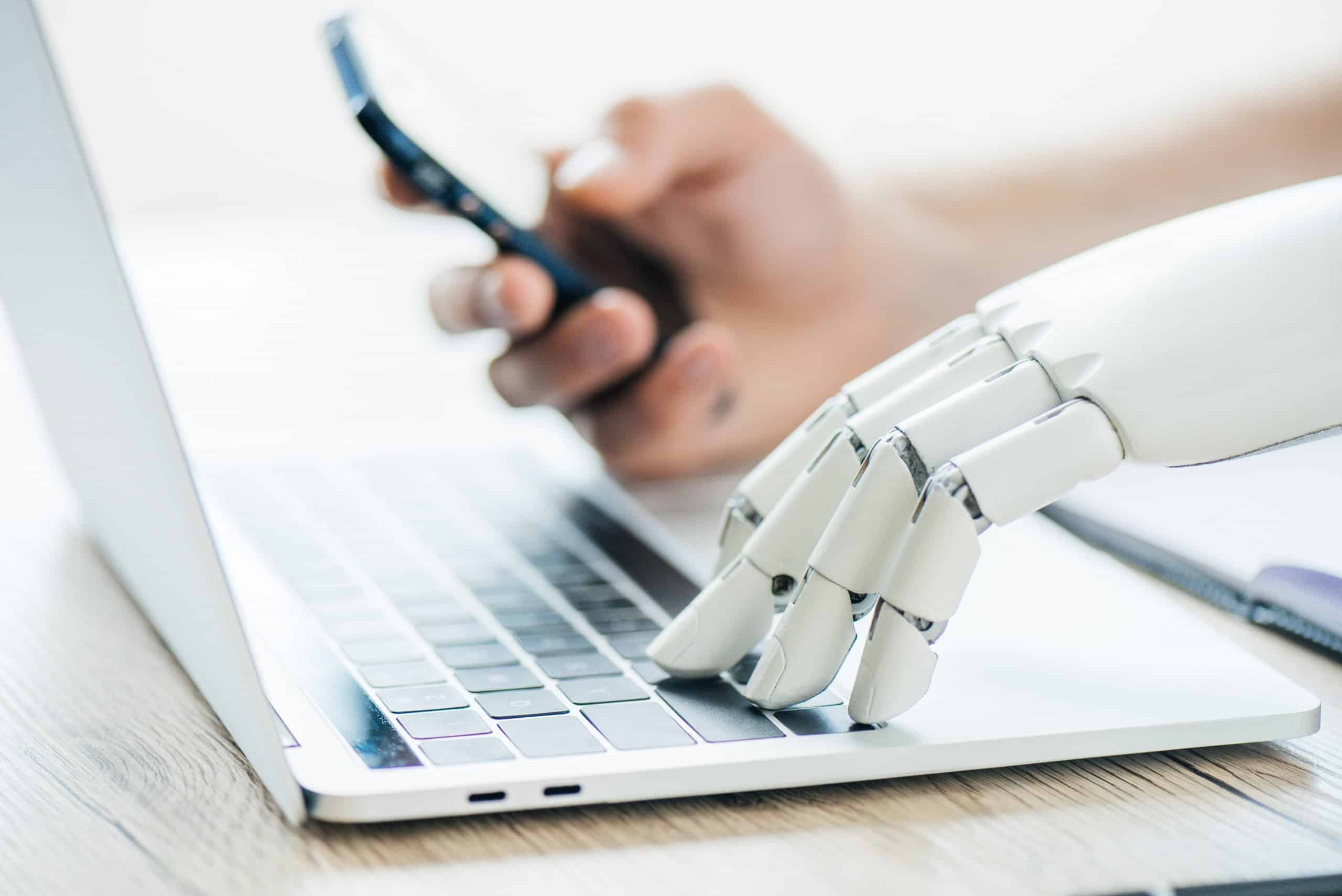 There are two main forms of chatbot:
Rule-Based
The name itself says a lot about this form of a chatbot. Those are the most basic forms that can only support key words and pre-programmed requests. They are usually programmed to use a simple flow diagram and cannot go beyond that. Meaning that they cannot respond or learn anything else.
Contextual
These types of chatbots are on the other end of the spectrum. These chatbots are enriched with artificial intelligence and natural language processing. They are able to develop an understanding of sentence meaning in a way humans do. They have the ability to recognize and maintain the context of the conversation. That implies that those chatbots are able to "follow" the speaker even if they go off-script, and are able to respond in a natural way.
Chatbots are programmed to work independently without a human operator. When a question is asked it response using previously acquired knowledge.
Artificial intelligence enables chatbots to learn without programming, just like humans they are trying to imitate, they learn through experience.
The answers depend on how recent and relatable the data is, if the chatbot comes across an unfamiliar interaction it transfers the interaction to a human operator and acquires knowledge from that human-to-human conversation.
Do you need a chatbot on your website?
As said in the previous paragraphs, chatbots are used to simulate human-like interaction on your website or on different platforms. The type of chatbots depends on which type of website you have. In other words, there are different chatbots for different types of websites. Before installing a chatbot, you should think if you need one.
Nowadays, having a chatbot on your website is a trendy and appealing feature. At the same time, that feature has to be useful, both for you and for your customers. The first thing you need to think about is the purpose of your chatbot. It should correlate with the purpose of your site, and as already said, it has to be useful. Yes, they can be appealing and "fancy" looking, but they have to do the job.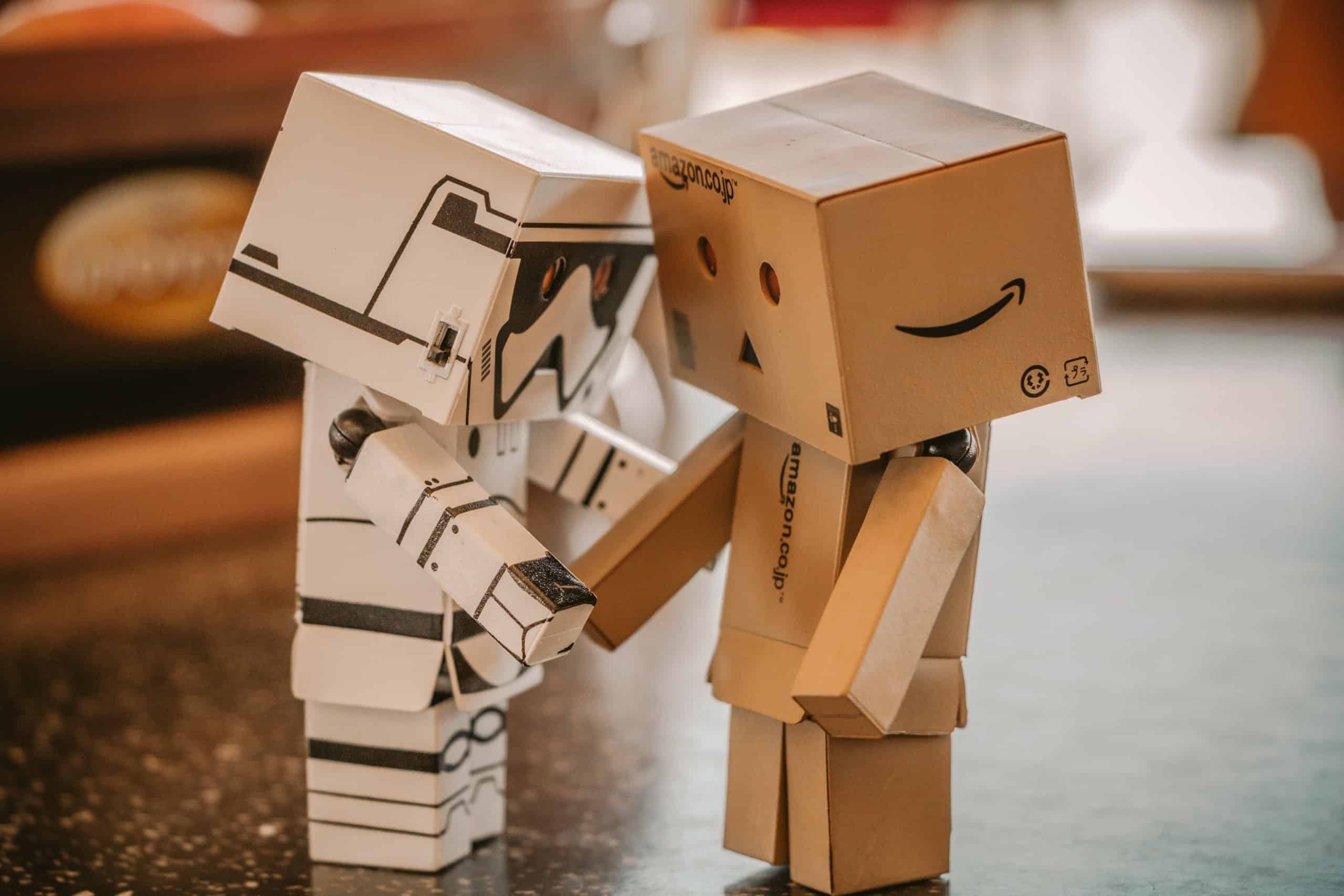 If you have noticed the increased number of questions about your product or service and if you or your team do not have the time to answer all of those questions than a chatbot is a great idea and a great investment for your overall business. Every once in a while you should trade shoes with your customers. That way you will get a better insight into your website and its pros and cones.
If a large number of customers have a lot of very important questions, you want those questions to be answered. Than chatbot is a great solution. All of those questions will be answered, and the customer will feel special and comfortable doing business with you. Customer help is a great idea for any website offering products and services. Not only do your customers get the information they need, but you can also use chatbots to inform them about your other offers, discounts, giveaways, and other important information.
Chatbot plugins
As for everything else, WordPress offers a variety of chatbot plugins for your site. Here we are listing the top four WordPress Chatbot Plugins.
WP- Chatbot for Facebook Messenger Customer Chat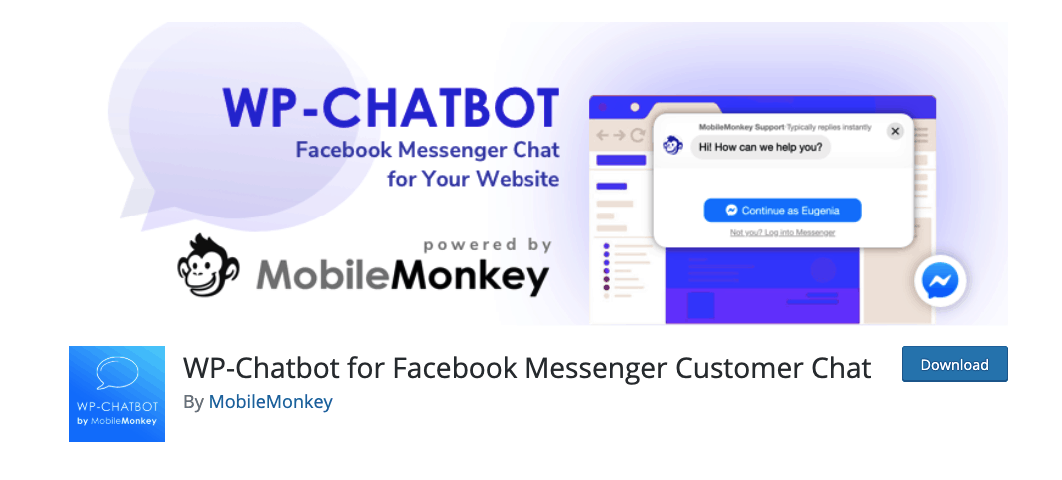 WP Chatbot adds a Facebook Messenger chat widget to your website. The massager widget is a fast and simple way to add live chat to a website, and they can engage customers even after they left your website. This plugin offers:
One-click installation for WordPress
Single inbox for all incoming messages
100 percent integration with your Facebook Business and Facebook Messenger.
This plugin is the most popular chatbot plugin in WordPress, it powers tens of thousands of websites with live chat and web chat capabilities.
Chatbot with IBM Watson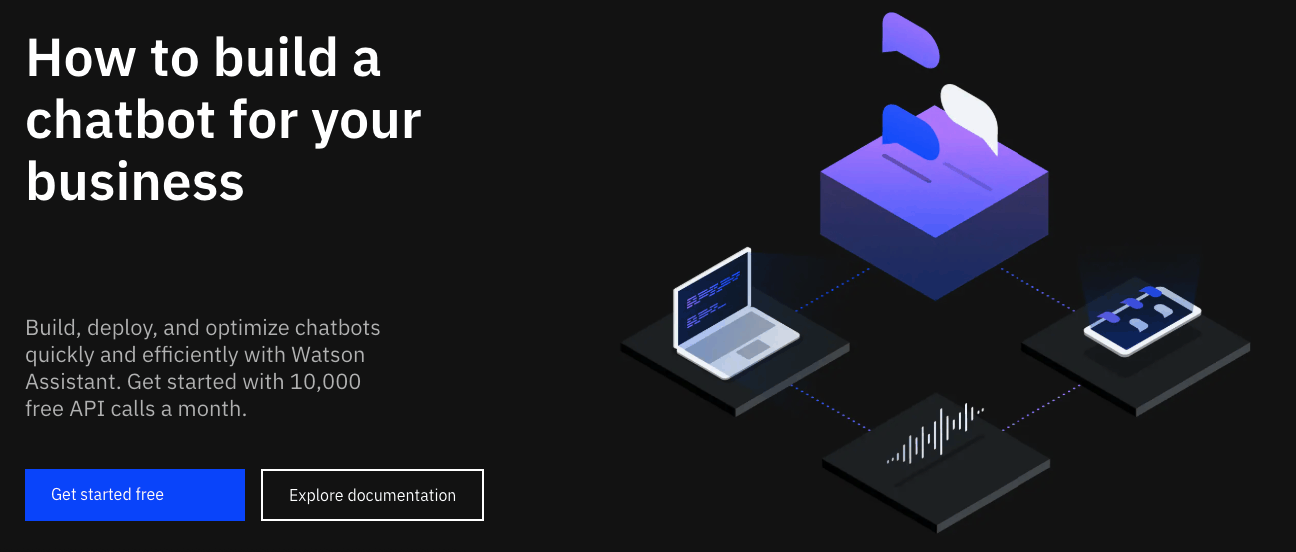 In a few minutes, you can train your IBM Watson to answer frequently asked questions, provide useful information and help your customers navigate the website. And if your customers still want to talk to a real human, the plugin can connect them with an operator via telephone. With this plugin, you are able to control the usage of Watson Assistant service directly from the plugin settings page. You can also choose posts and pages you want your visitors to see the chatbot on. All of this available by an easy plugin setup.
ChatBot for WordPress WPBOT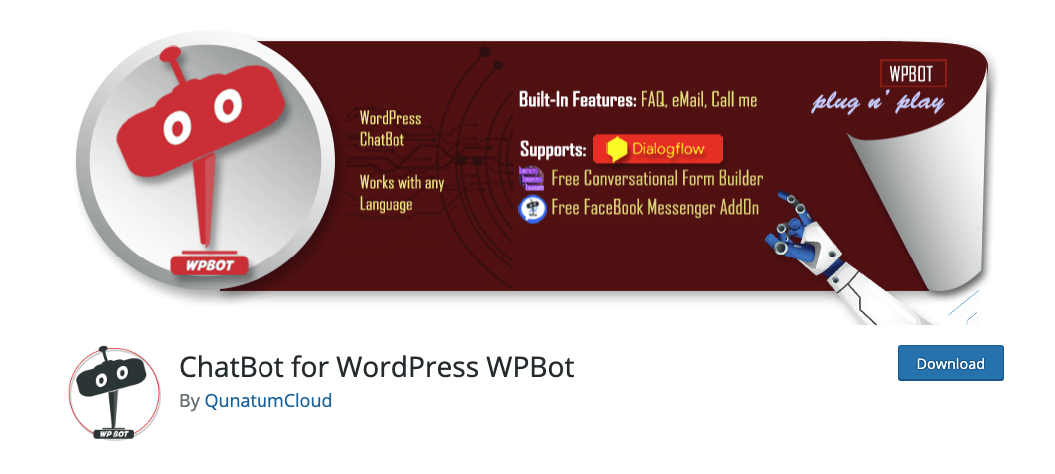 ChatBot for WordPress WPBOT plugin can be used without any technical knowledge. It is easily installed and the Chatbot can chat with the website user. It can work in Natural Language Processing Mode or a combination of both.
Tidio Live Chat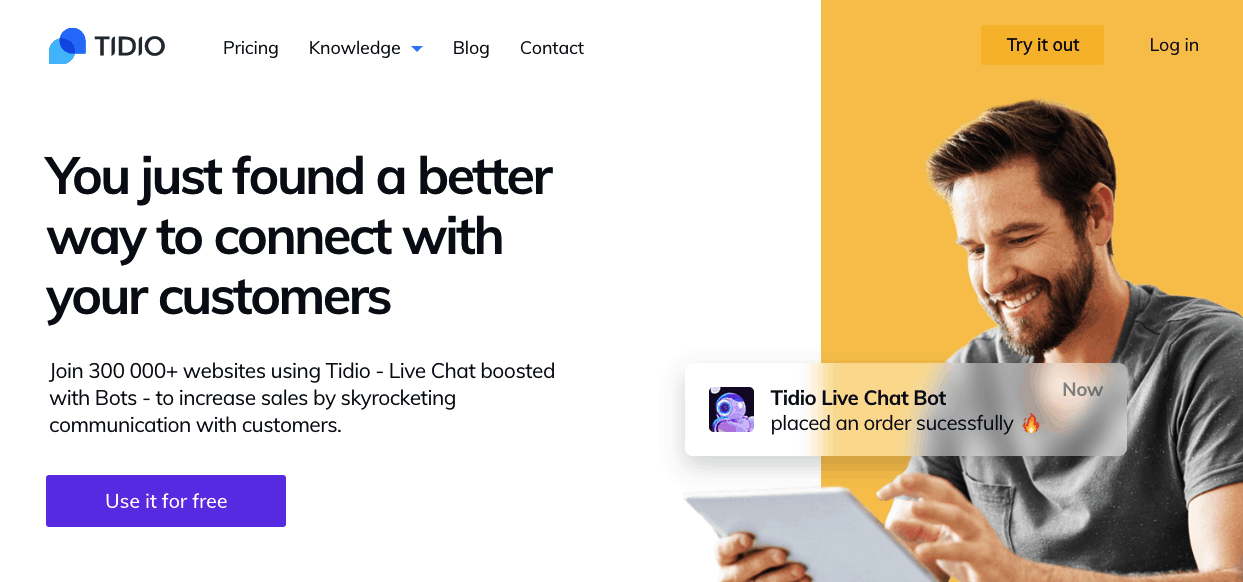 Tidio Live Chat is a live chat service that allows you to communicate with your customers easily with the help of chatbots. It is specifically designed for the WordPress community. Once you install this plugin you will be able to take full advantage of the service it offers. The installation si very simple, once you install the plugin you are ready to go. It also keeps track of who is visiting your site. It is able to contact customers that are currently visiting the page, and its modern design suits every website.
Overall
Chatbots are just the tip of an iceberg called artificial intelligence available in today's world. They are able to learn on their own without constant reprogramming, and they sure save people a lot of time. By using chatbots you ensure that your customers will be able to get an answer they needed. Having a chatbot means following trends and caring about your customers.