You know the importance of having a website to represent yourself or your brand.
Having a digital presence promotes a sense of transparency between your company and your market. It allows you to go into more detail about what you can offer your clients and why you're a better option than your competitors.

You can establish your voice in your industry through your website's blog, and you can even connect with your individual readers in the comments section.
All of this, you know.  What you're not quite as sure of? How to make your website stand out.
Don't worry – you've come to the right place.
Keep on reading this post to get access to all the tips and tricks you need when it comes to creating a unique website design.
1. Speed Matters Most
The amount of time, money, and mental effort that you put into learning how to make your website stand out won't matter at all if no one can access it quickly.
Before you start coming up with templates, designing your homepage, and debating the merits of one font over another? You first need to do everything you can to make sure that your website loads as quickly as possible.

In today's world of instant gratification, the average website visitor expects your website to completely load in three seconds or under.
So, what can you do to meet those expectations?
First of all, get rid of any pop-up ads and autoplay video options. They're not just irritating to most visitors, they also slow your website's speed to a crawl. You should also eliminate any plugins that aren't really doing much for your site.
Finally, enable browser caching so that repeat visitors can have your site load even faster than before.
2. Keep Your Website Design on Brand
Yes, you want to have a unique website design that excites visitors and clearly separates you from your competitors.
But you also need to be sure that the website design you've chosen actually makes sense for your brand. Your website design, perhaps above all else, needs to reinforce your branding strategy as a whole.
This means that your design should perhaps include your company's colors in text color and background. Your company's logo should absolutely be on every page of your website.
Even the voice you use to write your website content needs to be consistent with the tone of the rest of your marketing materials. This will make it much easier for your customers to recognize your branding anywhere they see it — whether it's online or in the "real world."
3. Ensure It's Mobile-Friendly
It's official: more people use their mobile devices to surf the Internet than they do traditional desktop computers.
Is your website keeping up with the times by being mobile-friendly?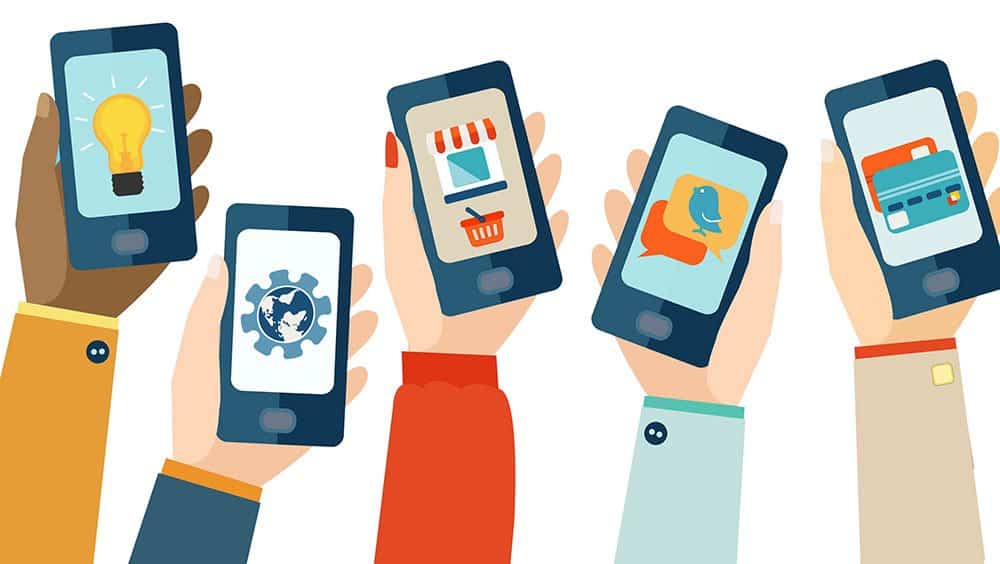 If not, making the necessary changes to fix that is perhaps the most valuable of all the website pointers on this list. First of all, test how long your website takes to load completely on a mobile device. Also, see whether or not it loads completely.
How easy is it to navigate through your website using a mobile device? Can your visitors easily click on buttons and scroll through your drop-down menu? Can they access your full site on their mobile devices or only a part of it?
Even details like whether the font is too small to read on a handheld device matter.
Now is also the time to start thinking about whether or not developing an app to accompany your website is the right move.
But even if you do decide to build an app?
You'll still need to focus on having a mobile-friendly version of your website.
4. Help Your Visitors Along
Making sure that you have a unique website is certainly important — but all of that originality shouldn't mean you sacrifice ease of navigation.
It's your job to ensure that visitors can easily and quickly find the specific product page or blog post they're looking for. There are several things you can do to make that happen.
First, include a site menu at both the top and the bottom of your web pages. Also, include links to your social media profiles on each internal page. Above all, put your company's contact information on every page of the site itself — remember that not everyone will start their journey at your home page.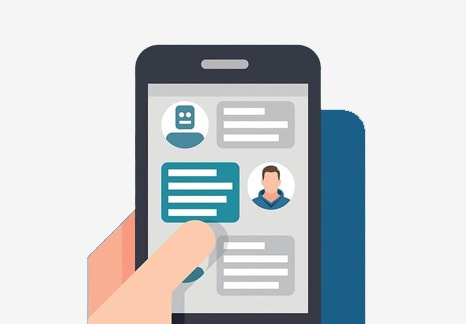 You might even consider adding a chatbot to your website. This is a kind of digital customer service professional that guides your visitors through a sales funnel and offers advice on the top products/services for their pain points.
5. Don't Over-Rely on Trends
Yes, studying up on the latest design trends is one way to learn how to make your website stand out.
And while using one or two of these trends — like minimalism or custom animation — will intrigue your visitors, using too many of them can cause problems.
You don't want your website to look dated by next quarter, especially since re-designing your site puts your brand recognition at risk.
Also, if you do look to trends to inform the aesthetic of your site, ensure that they truly fit with the rest of your branding.
For example, if you're creating a site for your classic, old-school shave barber shop, then using a Victorian font and hand-drawn illustrations will work nicely. But that look wouldn't work well for a car dealership or a high-powered tech company.
6. Concentrate on Landing Pages
What are the best places for a truly unique website design?
In most cases, it's your landing pages. These are the internal pages of your website that site visitors see when they click on a link in a search engine or in an article, or even on another site and are re-directed to a specific page of your site.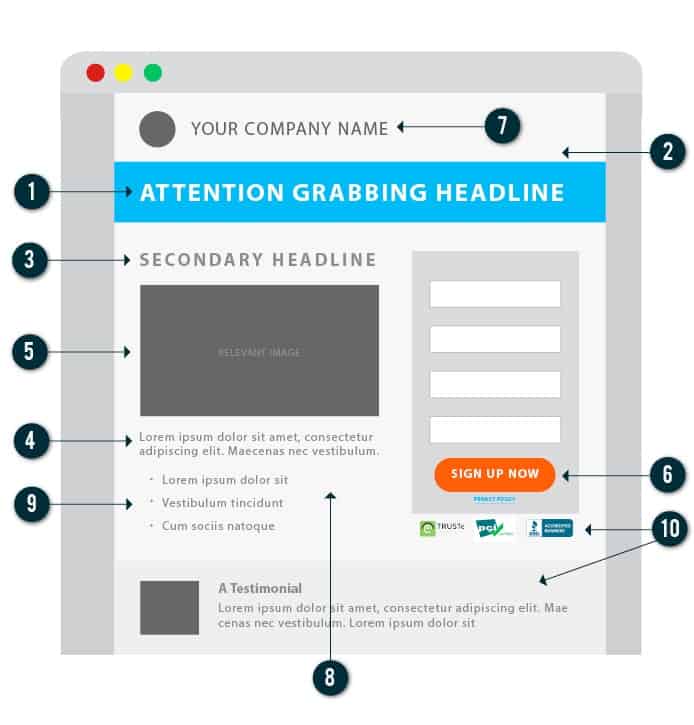 Remember that the goal of these landing pages isn't just to make a sale (though of course, that's certainly an added bonus). It's really about making sure that your visitors stay on your website for as long as possible.
The longer people spend on your website, the higher your site's dwell time. The average dwell time directly affects where you fall in the search engine rankings — so you need to do all you can to keep visitors clicking and scrolling.
Things like ease of navigation, well-written/engaging content, customer reviews, and of course, video content, all encourage people to spend more time on your site.
7. Work with a Professional
You want your website to be filled with things that stand out.
But if you're honest with yourself, you know that you have no clue how to code, how to use software to improve the look of your website, or even what site visitors expect when they see your homepage.
You also don't have the time to dedicate to dreaming up, perfecting, and then monitoring the effectiveness of your website.
Sometimes, the best thing you can do is hire someone to manage your website design for you.
Take a close look at their portfolio of past websites, so that you can be certain that the website design services be able to pull off the look you want.
You should also ask to speak to references of clients they've worked with. This way, you can figure out if the designer delivered the work on time if there were any hidden charges, and if the client felt the designer brought their vision to life successfully.
This way, you can focus on the day-to-day of running your business, instead of playing around with templates and trying to get the perfect image size for your homepage.
Now You Know How to Make Your Website Stand Out
Focusing on loading speed, optimizing landing pages, and knowing which trends to try and which ones to ignore are all great ways to learn how to make your website stand out.
Of course, this list is really only a starting point for the things you can do to make your website design even more unique.
Need more advice about how to create landing pages that seriously convert? Want to stay in the know about all the latest trends in digital marketing and SEO?
We've got you covered.
In addition to the latest web design advice, we also offer free templates that help you to create the perfect design with just a few clicks of the button. We also offer numerous other services that will make your website the best it can be.
What are you waiting for?
Now is the time to try it out — and to improve your site as a result.