WP SitePlan is a company primarily created to provide expert WordPress support to those who need help keeping sites they manage up-to-date. They count 15 employees remote in 4 U.S. cities, providing help for around 60 customers.
Their goal is to partner with any business, freelancer, agency, or other organization to provide fast and reliable website support.
WP SitePlan views themselves as an extension of your team, that you can rely on for speedy #updates, reliable #security, and #WordPress expertise. @wpsiteplan

Cody Vance is a full-time Lead Developer at WP Siteplan. He is responsible for managing and fulfilling support ticket requests, implementing updates, managing plugins and themes, security implementation, and more.
Prior to joining his current team, he was responsible for building and maintaining client sites for a small agency. He also designed sites as a hobby for his own personal use.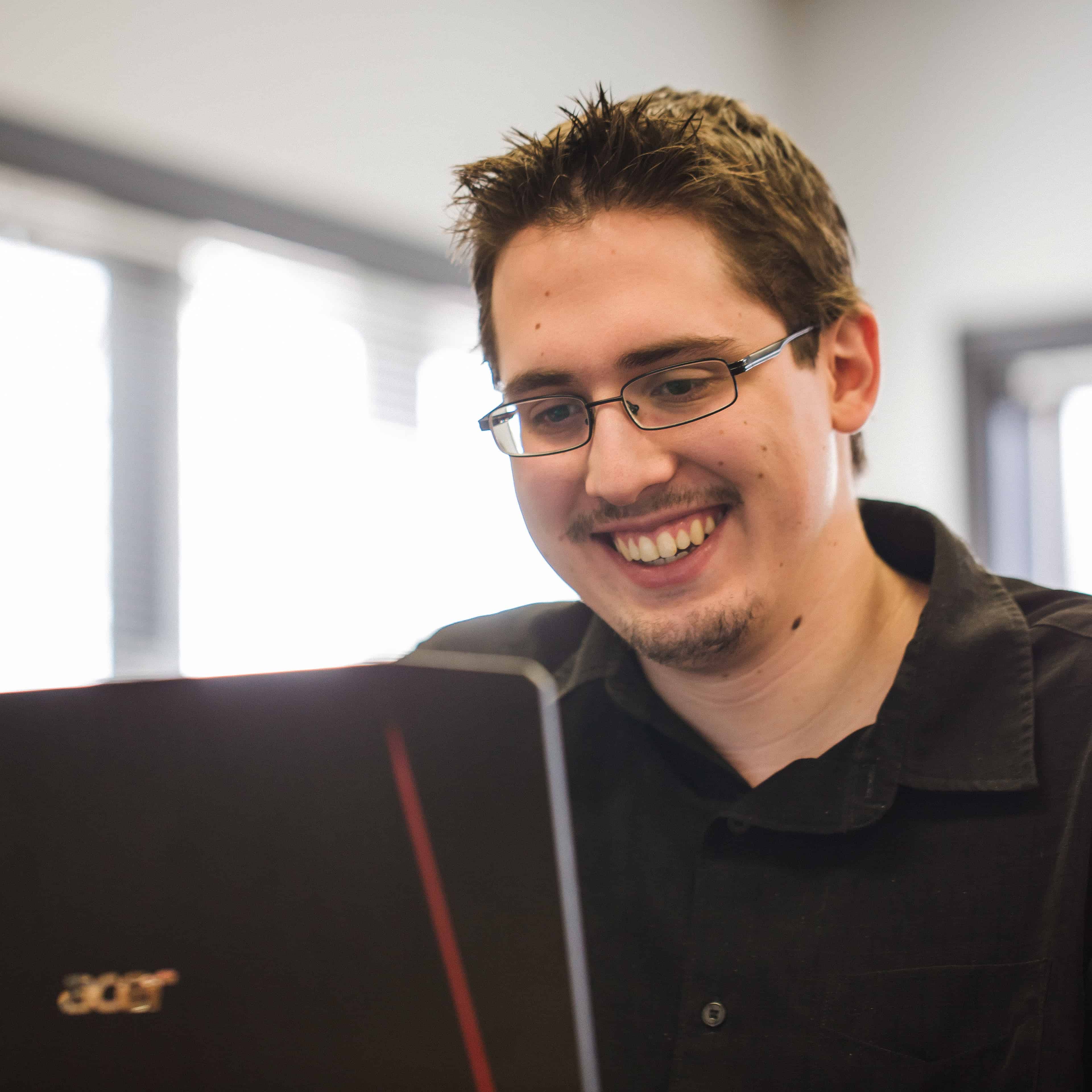 Cody Vance
Company: WP SitePlan
Website: https://wpsiteplan.com/
Contact: support@wpsiteplan.com
Price: From $29 per month
Services: Security, backup, installing updates, database optimization, tracking analytics, uptime monitoring, etc.
Why should WordPress users choose your company over competitors? Name something your company does better or in a unique way.
What makes WP SitePlan the best WordPress maintenance company is our speed. Unlike other companies, our team is able to make your updates within 24-hours (on most days). We want to keep your website as up to date and user-friendly as possible, which is why we try to fulfill your request as quickly as we can.
How did you learn WordPress and become a maintenance expert?
In 2008, I began building websites. I provided HTML/CSS, frontend maintenance to websites of all shapes, sizes and CMS', but discovered many of our clients' sites were either already built in WordPress or wanted to rebuild their site in WordPress and provide on-going maintenance.
From there, I continued to develop my skills as a WordPress expert. With years of experience working on a variety of WordPress websites, I've gained a great deal of experience troubleshooting issues and providing solutions to meet specific needs.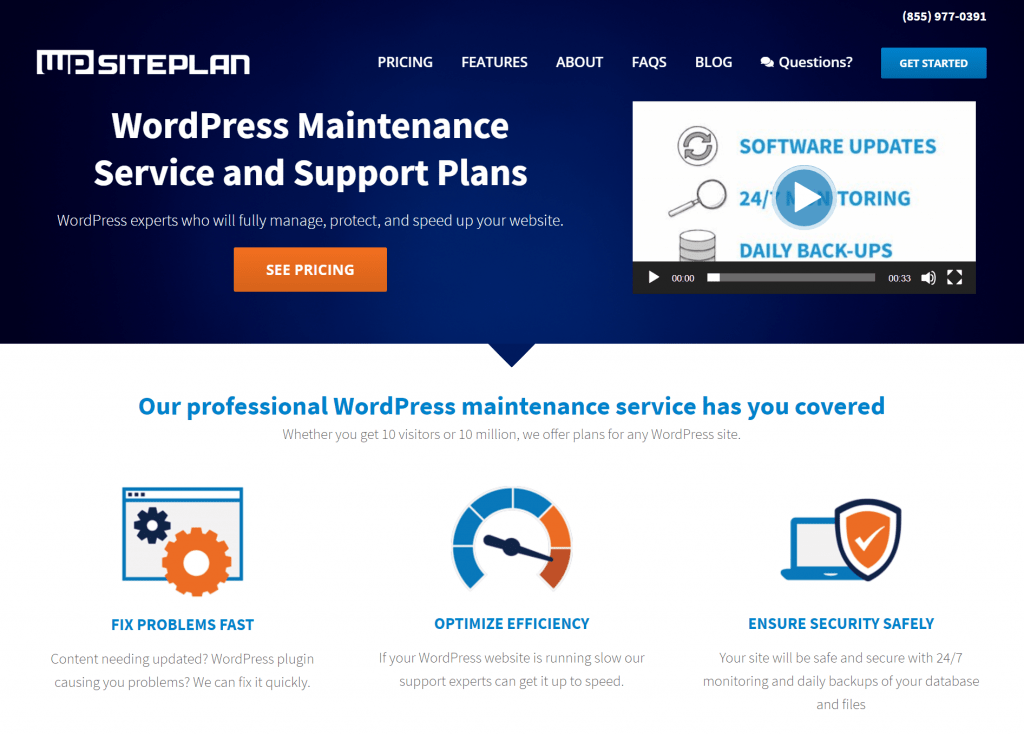 What was the hardest WordPress issue you had to solve?
WP SitePlan was hired to build a website in 5 different languages with 4 different currencies on each order page. This was a big undertaking, but we created a solution using conditional shortcodes to ultimately create 20 unique experiences.
Another challenge we ran into was migrating 13 individual domains into one multisite. This was no easy task since each site had its own domain, content, and brand.
The last issue we solved involved 9 single sites into one multisite network. Again, this took a great deal of organization and preparation to merge all 9 sites into a single network.
Most often done task that you feel you shouldn't be doing?
Minor content changes. We make it easy for users to login and make small changes on their website such as updating a price or fixing a typo.
However many business owners and managers just don't have the time to login and make the changes so it is easier just to send our support an email with the minor content changes. That's our greatest goal is to take these minor tasks off your plate so you can focus on running your business.
Can you name one plugin or theme that have caused most of the problems for your clients?
Visual Composer and The7 usually cause the most trouble for clients. However, we've become good at fixing these issues.
Do you use ManageWP, InfiniteWP, MainWP or any similar tool on all your clients' sites?
We use ManageWP and Teamwork to manage our client's sites and requests. We also use Stripe to handle payments to keep things simple for our clients.
Is there a hosting company that you don't work with?
We work with all hosts, of all shapes & sizes. We recommend WP Engine to everyone we work with. Their customer support and server features are simply unmatched for WordPress specific hosting.
With that being said, we migrate a lot of websites away from GoDaddy, Network Solutions, Bluehost, HostGator and Dreamhost. We believe that WP Engine is the best solution for our clients.
How much of a problem is hacking? How often do you clean sites for new customers/customers who are already using your service?
It is certainly an issue with WordPress sites if you do not keep your core, theme, and plugins updated. But regular maintenance and monitoring can mitigate the issue significantly, if not completely, as well as having a strong and secure hosting provider (like WP Engine).
We've had a number of new customers rely on WP SitePlan to mitigate this problem.
How/where do you promote your services and find new clients?
WP SitePlan focuses on organic search marketing and word of mouth through our affiliate program. The best way to promote is directly from our affiliates who use our services themselves and can share their great experience with others.
Do you think the industry and your business will still be operational in about 2 years?
We see great potential for WP SitePlan and our services. WordPress as a whole continues to grow.
WordPress is the most used CMS and powers a total of 30% of websites on the entire internet with that number steadily growing, which means the number of people that need help maintaining their WordPress website is also growing.
As WordPress continues to evolve and grow its features, so will the need to have a well-designed, maintained, and updated website. Marketing strategies such as SEO are great for getting your website to your target audience, but if your site is outdated, not secured, or have a poor user experience, your bottom line will always remain affected.