At one point or another, you are probably going to need an under construction page for your site. This could be used during the start-up process for your business, or maybe a new page or section during a redesign or when updates are taking place.
Nearly all businesses and brands and these types of pages in place, and all of them are using them differently.
The thing is to ensure you have the necessary information, features, and elements in place on your under construction page to make sure they are working for you at all times.

To help with this process, we created an excellent Under Construction Page Startup Guide for everyone to follow. Be sure to run through each of the examples and tips below to make sure your site's audience is always getting the best service and information from your brand at all times.
What is an Under Construction Page?
Before we get started, we should first cover the basics of what this is all about. In short, a UC Page is used as a placeholder on a site while it is being created, under maintenance, or during the creation process.
In the past, these types of pages were pretty boring and plain-looking, but thanks to the power of WordPress, they are often much better looking and fully customizable. Also, thanks to the features offered by UnderConstructionPage, anyone can create amazing looking UC pages like the ones below.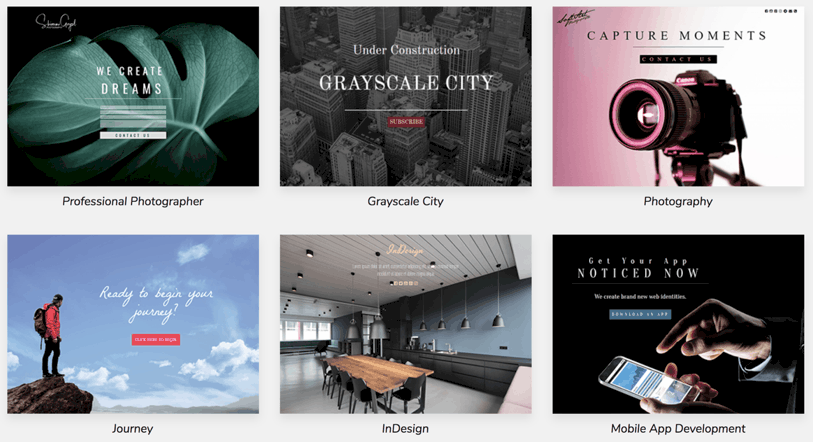 Even if your site is already fully up and running, these templates and designs are great for any other sites or domain names that you might not have fully launched yet. Once you are ready to go live with an under construction template on a new site or domain, be sure to add in the most valuable information about your company and how people can get in contact with you.
Helpful Tips and Tricks to Create the Best Under Construction Page
As highlighted above, it's extremely quick and easy to create a unique under construction page for your business or brand; however, don't just be satisfied with the default design right out of the box.
Instead, be sure to add important information and useful information that can still provide value to your audience and maybe even generate some new revenue, leads, and customers in the process.
Here are some of the most recommended considerations for your UC page.
Redirect Users to Your Social Media Profiles
Your site might be down for construction, but the world of social media is growing and changing all the time. With people already hitting your site and looking for something to do, it's important to give them another option and not just leave them in the dust.
This is the perfect opportunity to showcase your Twitter, Facebook, Instagram, and LinkedIn profiles. Users are already on your site, and if they can't do anything there, they will likely head to the next best thing–which is your brand on social media.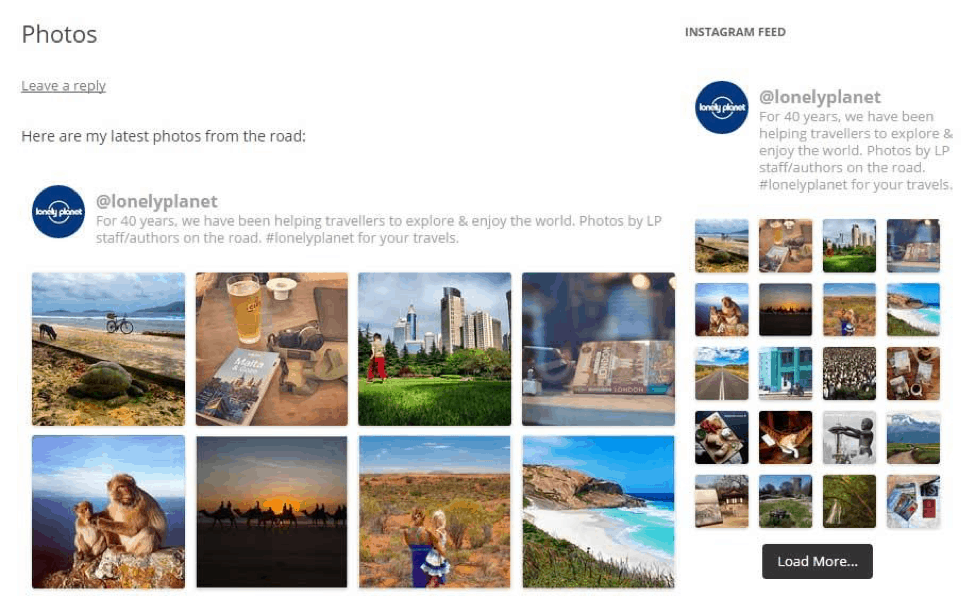 Another great way to get free Instagram followers instantly is by embedding your social status updates right onto your under construction page. This not only makes it easier for people to like and follow your brand, but it also makes your temporary homepage more interactive as well.
This can easily be done through the templates and plugins offered on this site, as they allow for full HTML code embedding.
Provide Users with a Ways to Subscribe to Your Mailing List
Again, with the concept of users coming to your site and already expecting to accomplish something there, you need to give them something to act on. The promotion of your social media profiles is great, but building your own mailing list is even better.
There are a few ways to best accomplish this, and our UC plugin makes the process extremely easy to set up MailChimp integration or even setting up an autoresponder for users to subscribe to.
However, for best results, you are going to want to offer something for free to incentivize users to join your mailing list. If you are an online store or eCommerce site, a quick coupon will often do the trick. If you aren't selling anything, simply think about what your audience loves and then create a free resource that can be delivered as a PDF after they enter their email.
The takeaway here is that your site won't be under construction long, and you want to let your audience know when it's back up and fully functioning.
Instead of just having a regular "We'll Be Back Soon" message, why not try and build your mailing list and customer base in the process?
Have a Way for Site Visitors to Contact You
No matter why someone is visiting your site, they likely have something in mind in reference to what they want to buy or find information on. However, with more sites running off WP these days, coding issues and downtime are often being caused by WordPress maintenance mode issues when they aren't updated enough, or new plugins and themes are added.
This all makes sense to the site owner and web hosting, but for anyone visiting your site, they have no idea what's going on. In times like these, most users will just leave the site if they can't figure it out. This is especially true if they can't find the necessary contact information to get in touch with the brand or site owner.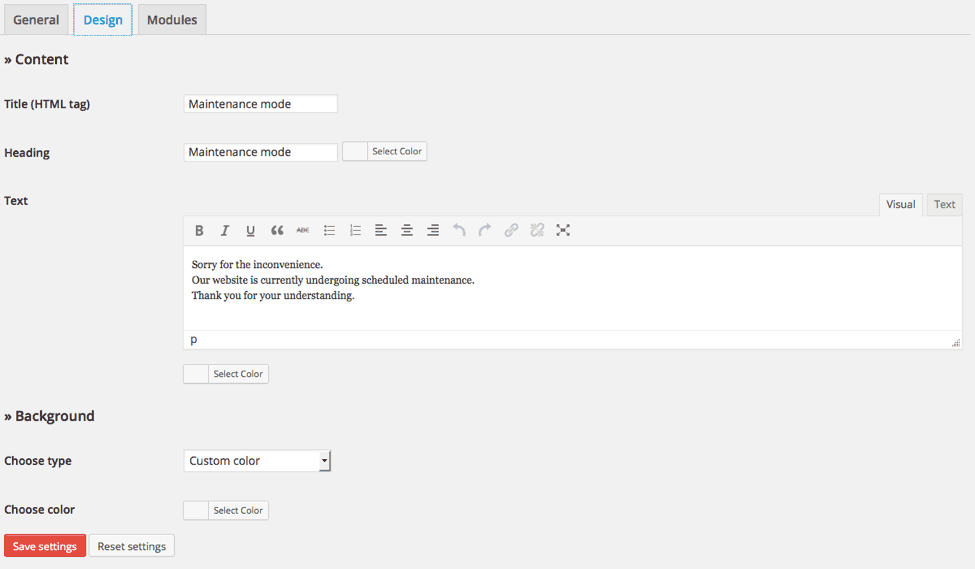 With this in mind, it's to make it easy for users to find the many different ways they can get in contact with you. Some people like to use email, while others prefer a phone call. Even though it's just an under construction page, you will still want to make all of this easily visible and accessible to your audience.
For best results, why not add a contact form right to your page? Again, like many of the features mentioned in this post, this can easily be done through the custom solution offered on this site.
Make Sure Your Under Construction Pages are Working for Your Site
When someone visits your site, it's a quick first impression that you won't have another chance to make. Similar to "About Us Pages", you will want your under construction page to tell a story about your site or brand, while providing the end-user with enough information to make a suggested next step – whether it be to come back soon, visit your social profiles or to contact the site directly.
This is why it's extremely important to make sure your under construction page looks the best possible. Look at it as a way to redirect your users to different areas of your business or brand while your main site is under changes.
Best of all, this can all be done with little to no coding or design skills needed. To learn more about what our drag and drop page builder and creation tool can do for your business, simply use any of the menu tabs at the top of this page.
Within minutes you can start creating amazing under construction pages for your site, while also improving brand awareness and customer satisfaction.