Any review on the internet can greatly mark your business, website, or you as brand, and we believe that you would want to avoid any negative reviews. Therefore, you should be careful about all the ways how you can get verified reviews from your consumers in your respective country or region. That is why we are going to give you a way to Collect reviews from over 50 platforms and build your online reputation. In this way, you will be able to see what others are doing wrong or what they are doing well, and based on that, you can move forward.
With Grab Your Reviews you will be able to do exactly that! With this tool, you can get the reviews you need for your company and build a good reputation. Plus, with the precise information from these reviews, you will be able to do well on the market. With it, you will be able to find the reviews you want from your customers and build a good online reputation.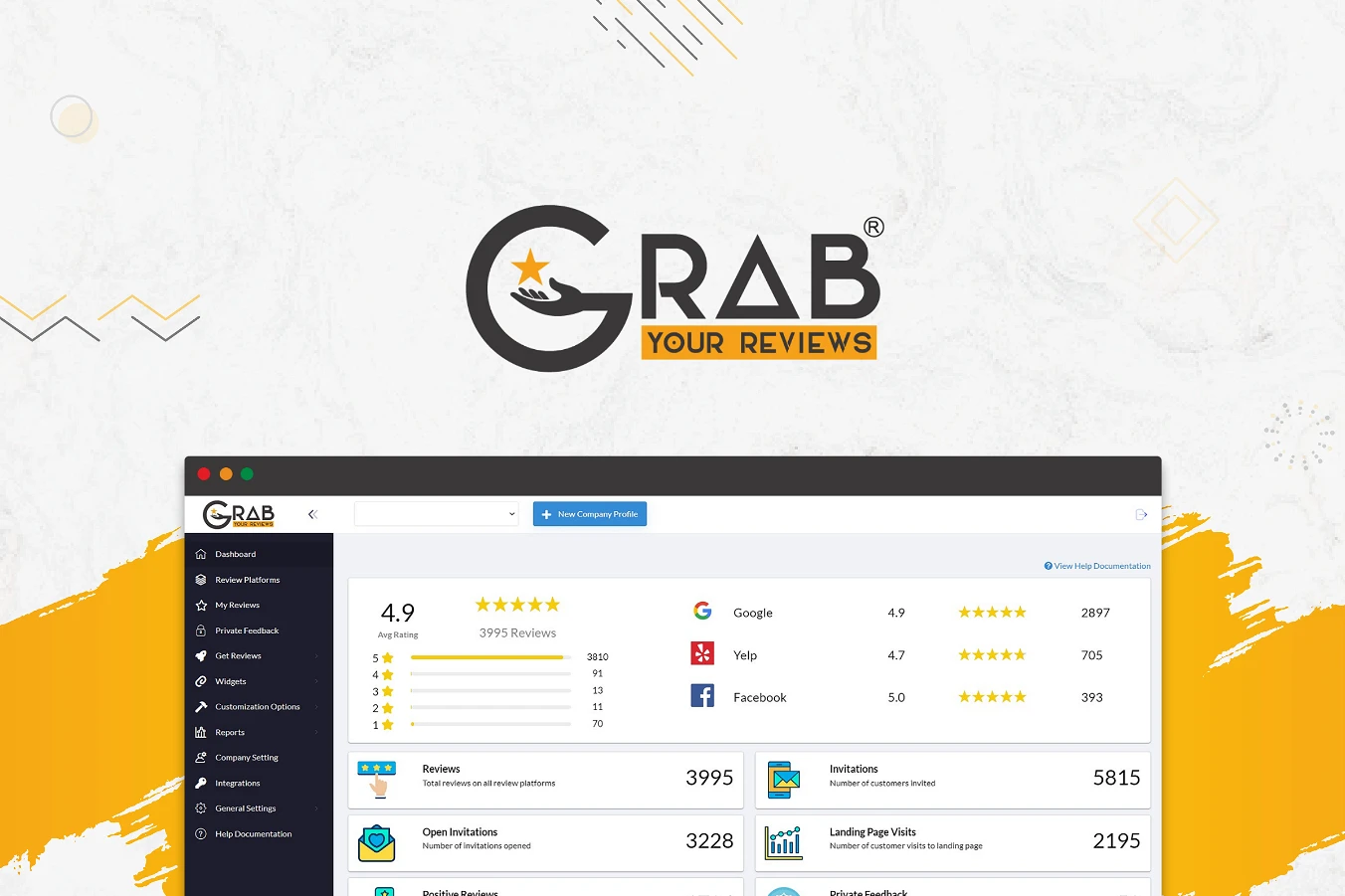 Grab Your Reviews, the new generation customer review platform has created a unique way to collect reviews from your customers. The platform was designed to provide you with the right tools to get the reviews you need while increasing your awareness in the world of the internet.
Customer reviews can be displayed using a widget. Using their customizable widgets, you will be able to integrate and personalize your website in an hour based on how you want these user reviews to be displayed. The platform has been carefully designed to optimize each of the screens on your website, allowing you to collect the reviews you need without any hassle. Everything just depends on you and how you want to position yourself around it all. It's the same thing with showing bad reviews. You decide whether to post or hide bad reviews depending on whether you're trying to establish credibility or showcase your greatest qualities.
You will automatically be able to collect all reviews and have them at your fingertips in a few moments. Online notifications are just another option, allowing you to keep tabs on your product's functional outcome and see recent reviews as they are published. This will allow you to know immediately if any comments or issues appear.
With all the information we have provided here, you can now be sure that you can develop a marketing plan that will increase your sales and build a reputation online.
Conclusion
By now you should be aware of how important is to keep track of your reviews. Of course, it is much easier to ignore the bad reviews, but the good ones are vital to your success. Any mistake that is not acknowledged and taken care of would have adverse consequences on your brand, and your customers would not even want to engage with you. If you want to keep track of the bad reviews and improve your reputation, try to Grab Your Reviews today!