Indeed, today almost everyone is familiar with the WooCommerce plugin, its purpose in online shopping, and what it means for owners of online shops.
The #WooCommerce Table Rate Shipping #plugin is a plugin that helps you to create specific and unique rules for #shipping your items wherever you want.

You can sort and define costs by item's final destination, zone, add rules by item's weight and number, shipping class, and finally – price.
The customer picked an item and wanted to order it in the cart. When he decides the amount he wants to order, the plugin will do the job in the background. It will look at the client's residence and calculate the total shipping price. Each destination has its expenses, and that's why you need to adjust the rules in the plugin's settings.
Well, that's where our plugin comes on the stage. This plugin is powerful and useful, and easy to install and handle.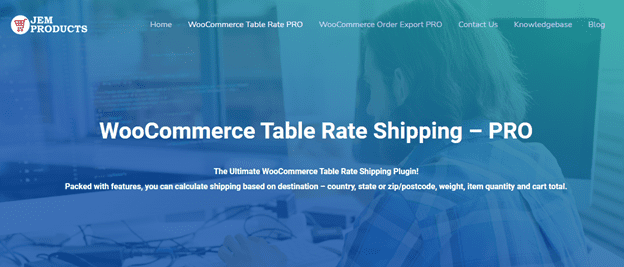 How to Set Everything Up?
When you log in to your WordPress dashboard, in the settings section's upper left corner under WooCommerce, you will look for a 'Shipping' tab to set your specific shipping zone; whether it is some local zone, US state, or a European country zone.
Setting the Zone
Adding the shipping zone would be your first concrete step. Firstly, you will name it, so it's easier for you to track it later, and it will refer to the items ordered only from this zone. It is mostly named after the zone where you specifically want to send items you would tell the plugin to list, but about that later.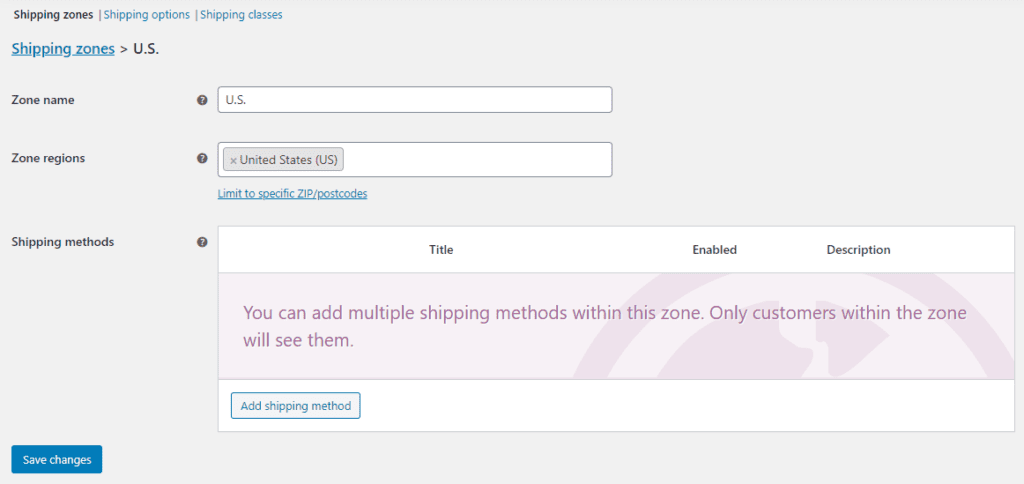 Next, you will select relevant countries from the zone you want. You will be asked to enter the shipping method when you are done with that.
You can choose from the four offered ones (Table Rate Pro, Flat rate, Free shipping, Local pickup).
To understand what these four concepts are, we are going to explain them briefly:

Table Rate Pro
This is a concept that is based on a table of values. That means it calculates the final shipment fee based on different parameters the user will set. Those are customized prices and every other aspect of the order.
Flat Rate
Flat rate is a whole different concept. It is based on a flat rate – depending on how much stuff you can put in a box that the United States Postal Service has issued. This is only applicable to the US zone.
Free Shipping
Free shipping refers to the coupons that customers can have that guarantee them free shipping. However, this way of shipping is available only if a minimum amount is spent in your store, and how high that amount is, is entirely up to you.
The Local Pickup
This method of shipping in WooCommerce allows your customers to pick the order up from your store personally.
Setting the Table Rates Values
Now when you have chosen the method, it is enabled. For setting the values, you click on the 'Edit' button below the methods name where you are going to set the details about items and their costs through the rules like 'Classes', 'Condition', 'Minimal Value', 'Maximum Value', 'Base Amount', 'Per Item', and 'Per Oz'.
But, before entering the values, you must tell the plugin are your orders taxable or not.
Classes are used to group similar products and by some shipping methods mentioned above that provide rates to products. It lets you create flat rate costs for different product types. 
Now we have reached the section where actually majority of the stuff is being set up. This part of the plugin's setting has seven rules we must set. The first one we mentioned above, and that would be classes.
'Condition' says the plugin sets up the shipping based on the following rules – by item's weight, total price, or the number of items in the cart. Minimal and maximum values are the rules telling the plugin how many items it should cover.
After that, we get to the most important part, the Base amount. It basically represents the price you want to charge per shipping. You have to set how much you want to charge your client per order and ordered item.
For example, if the buyer has ordered only one item, he will be charged the amount you have set in the 'Base amount' box plus the amount you have set in the Per item box. If the client has more items, let's say five, his expenses will be 'Base amount' + 'Per item'. (These fees are up to you).
'Per oz' tab is where you set how much you want to charge per item's weight.
The plugin lets you manually set the shipping price based on the item's cost. To be more precise, you can set the table rates condition to be used per total price.
After that, you can set the shipping rates for each by adding as many maximum values of the item as you want! Let's say you want to charge 10 dollars for items that cost 50 dollars, 5 dollars for the items total cost 70 dollars, and so on.
The plugin has enormous possibilities to adjust and handle it by our needs.
Configuring Rates
When configuring the shipping rules, besides the mandatory table rates section, you can add if the item is taxable or not. If yes, pick the 'Taxable' choice from the drop menu. Besides that, you can, if you want, enter the handling fee. It is an additional fee to the final cost of each item. This fee applies to the item itself or the whole shipping class.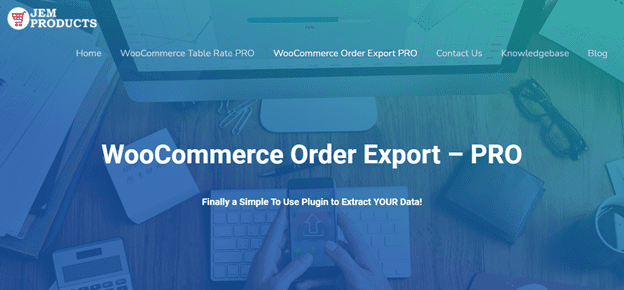 We will also cover one of our best solutions for orders management, which is the WooCommerce Order Export – PRO plugin.
What it gives you are different kinds of possibilities. It includes exporting all sorts of data you want, automated exporting delivery to your e-mail or FTP-s, reordering the columns by your needs, setting the multiple exports options, delivering one monthly to your accountant, etc.
It offers you the tracking option where you can have a view of which orders have been exported and get the latest ones, as well. What else you can do is add and reorder fields for export such as order ID, order date, product name, shipping details, and much more, just as you need!
Conclusion
We have presented you with how you can easily and efficiently charge shipments by item, sort those items, and more in the rows mentioned above. We have provided great tools for different tracking ways and inspecting your shipping behind the scenes. Also, we recommend you check out our great plugin WooCommerce Order Export – PRO, which will help you in many ways as well.