There was a time when you needed to work on HTML and other coding languages to create a website or add dynamic functionality to your store. However, Shopify changed the trend and made the whole process a piece of cake.
Shopify offers thousands of apps for adding awesome features to your store. Whether you want to create an online boutique or set up an e-shop and sell products, Shopify gets it all covered.
Shopify apps can be used for creating a print-on-demand, inventory-based, and even dropshipping based model.

This post is going to help you know about some of the amazing apps that can take your eCommerce store's functionality to a whole new level.
Let's get going!
1. Sixads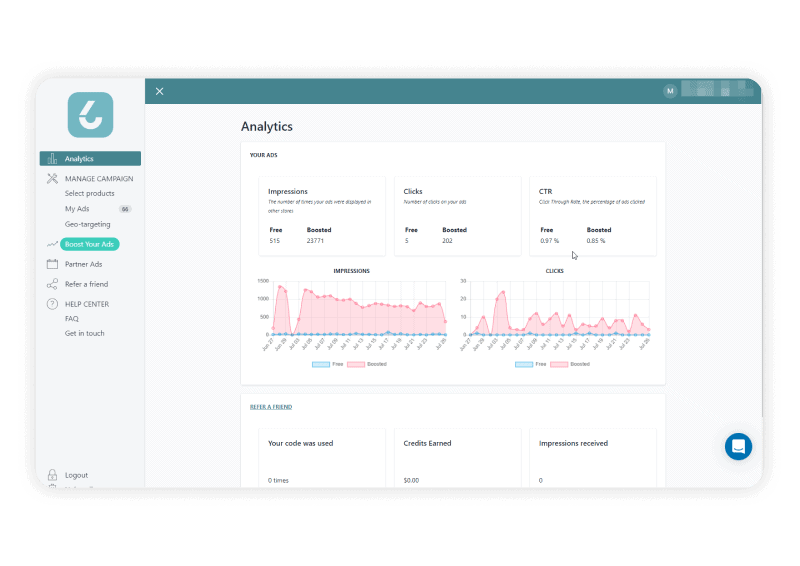 Sixads is one of the best Shopify marketing apps available to everyone for free. It leverages an ad exchange program where your ads are displayed on partner stores and vice versa. Besides the unique algorithms to drive high-quality traffic, they offer a paid plan (starts from $9.99) that not only disables partner ads on your store page but also drives additional impressions for your ads. Sixads also can help you run automated & easy to set up Facebook, Instagram, and Google ads with a custom budget that starts from as little as $2 / day.
2. ConvertedIn

ConvertedIn is one of the best Shopify marketing automation on our list. They offer an AI ads solution for non-techy users to run ads on Facebook, Instagram, Snapchat by building a unique customer profile and remarketing on autopilot.
The smart app connects easily with top social destinations and boosts your conversion enormously. They offer a 14 days free trial to help you know the true potential of this app.
3. Discount box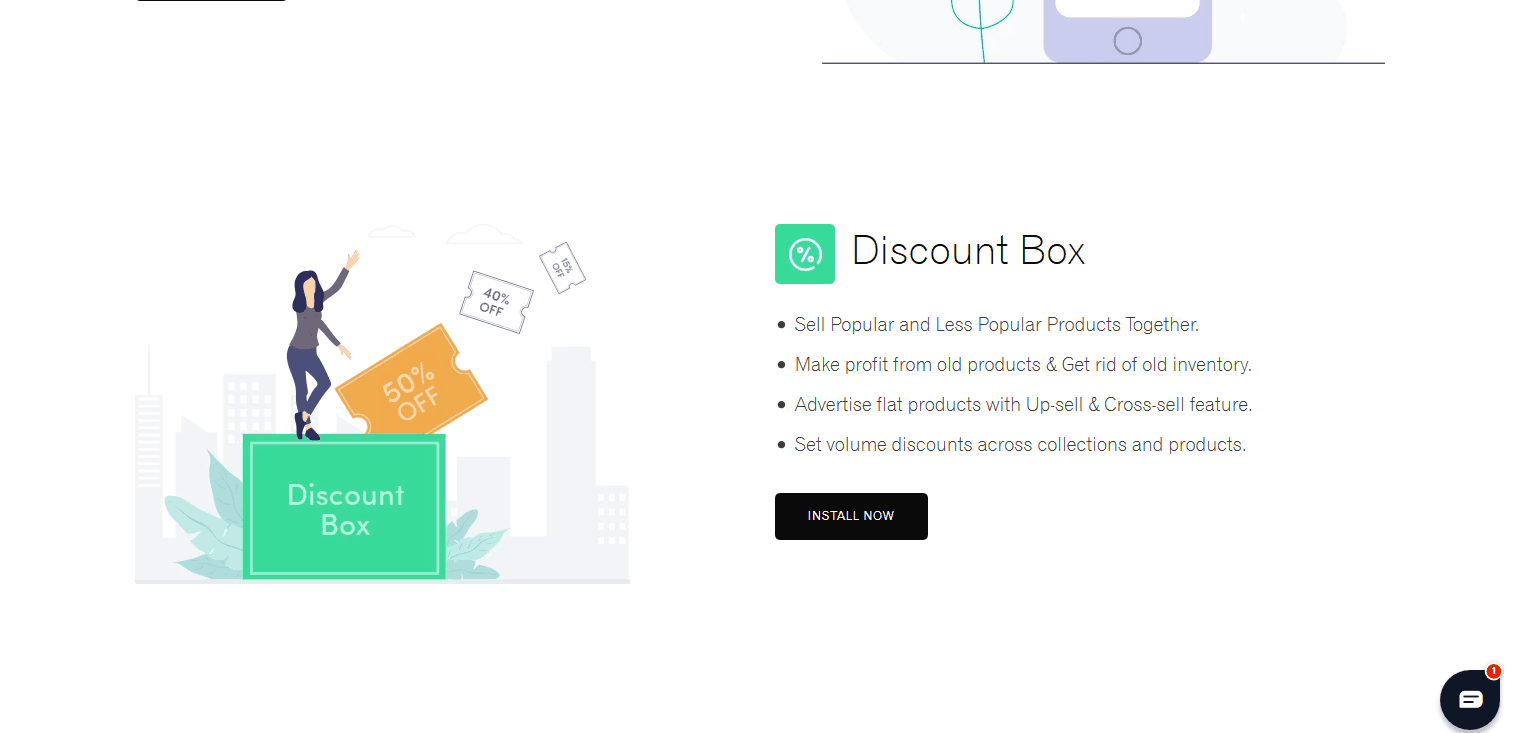 The Discount box helps you provide interactive discount offers and boost your sales. It also offers bundle products and product reviews apps for improving word of mouth. Under the free plan, you have the option of creating up to 5 different kinds of discount offers, and customers have the option of choosing from them as per their need. These hefty discounts are sure to bring traffic to your store in no time. It starts at just $9.99 per month.
4. Shipway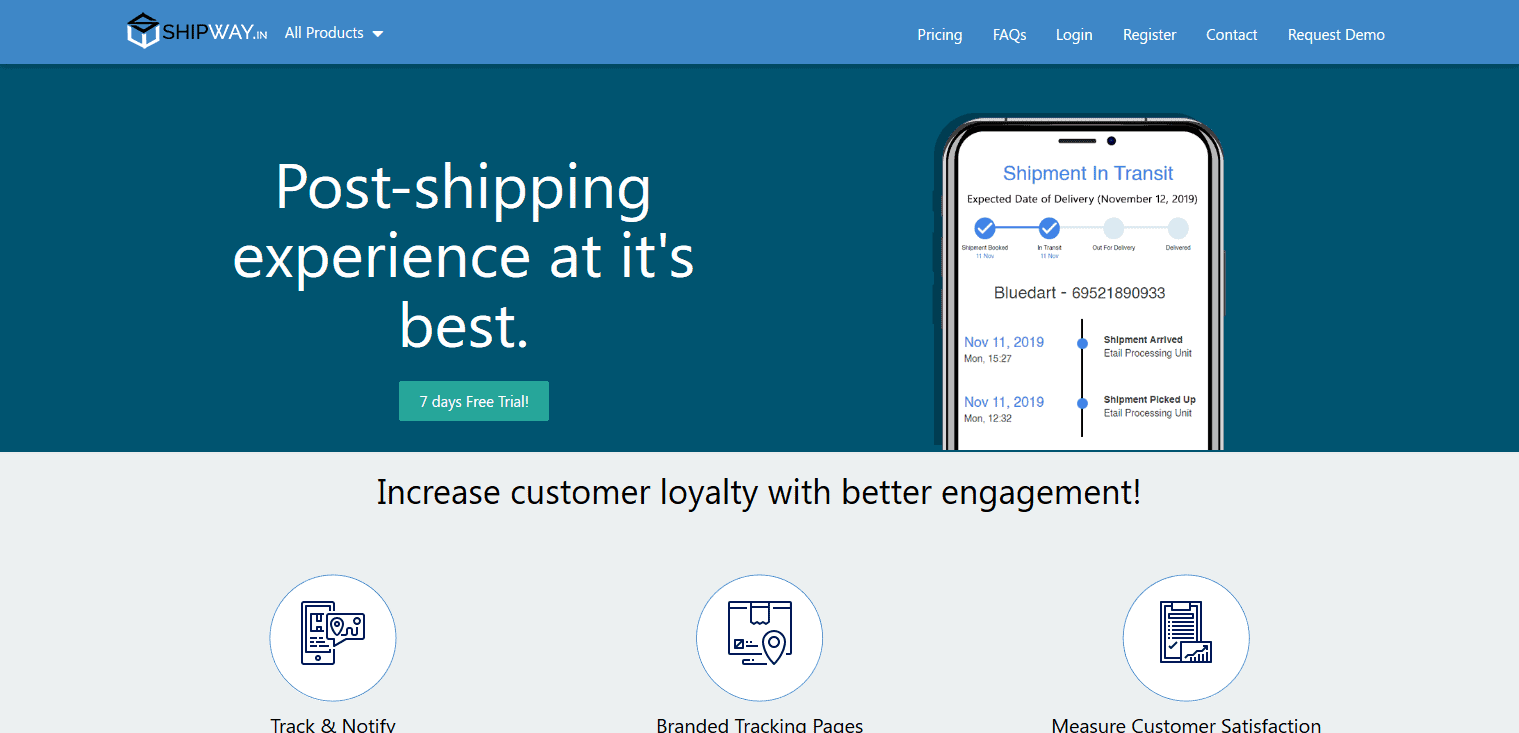 Shipway app enables you to automate order status notifications, shipment tracking with preferred language, and capture order reviews on successful delivery. Let your buyers feel a branded experience with the branded tracking page, in-order tracking status, and much more! It supports 500+ carrier partners worldwide.
5. ReferralCandy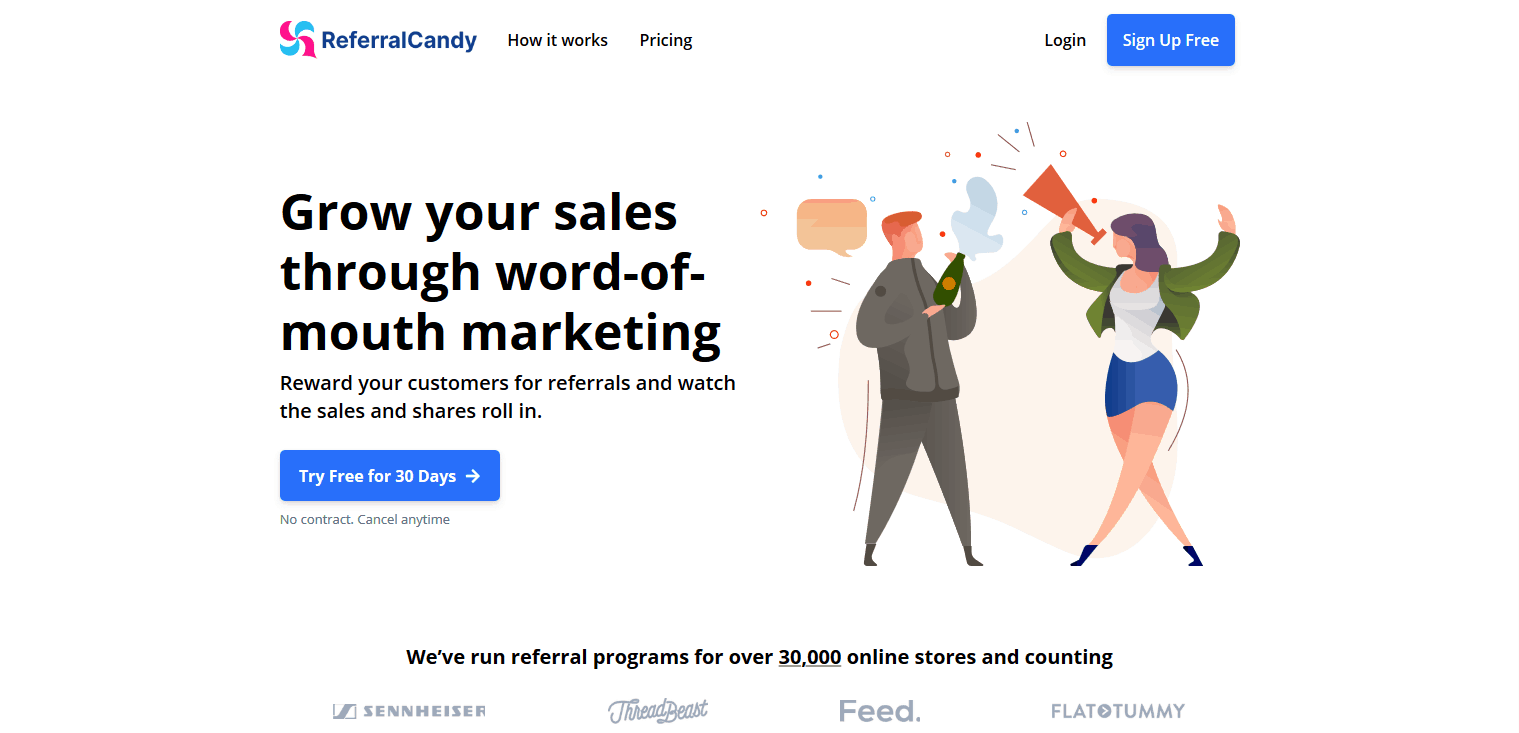 As the name itself suggests, ReferralCandy gets your business more and more customers by incentivizing referrals. Based on the digitization of the word of mouth marketing, you can get some really nice sales with this plugin. They even offer a 30-day free trial to test it in your store.
6. PowerBuy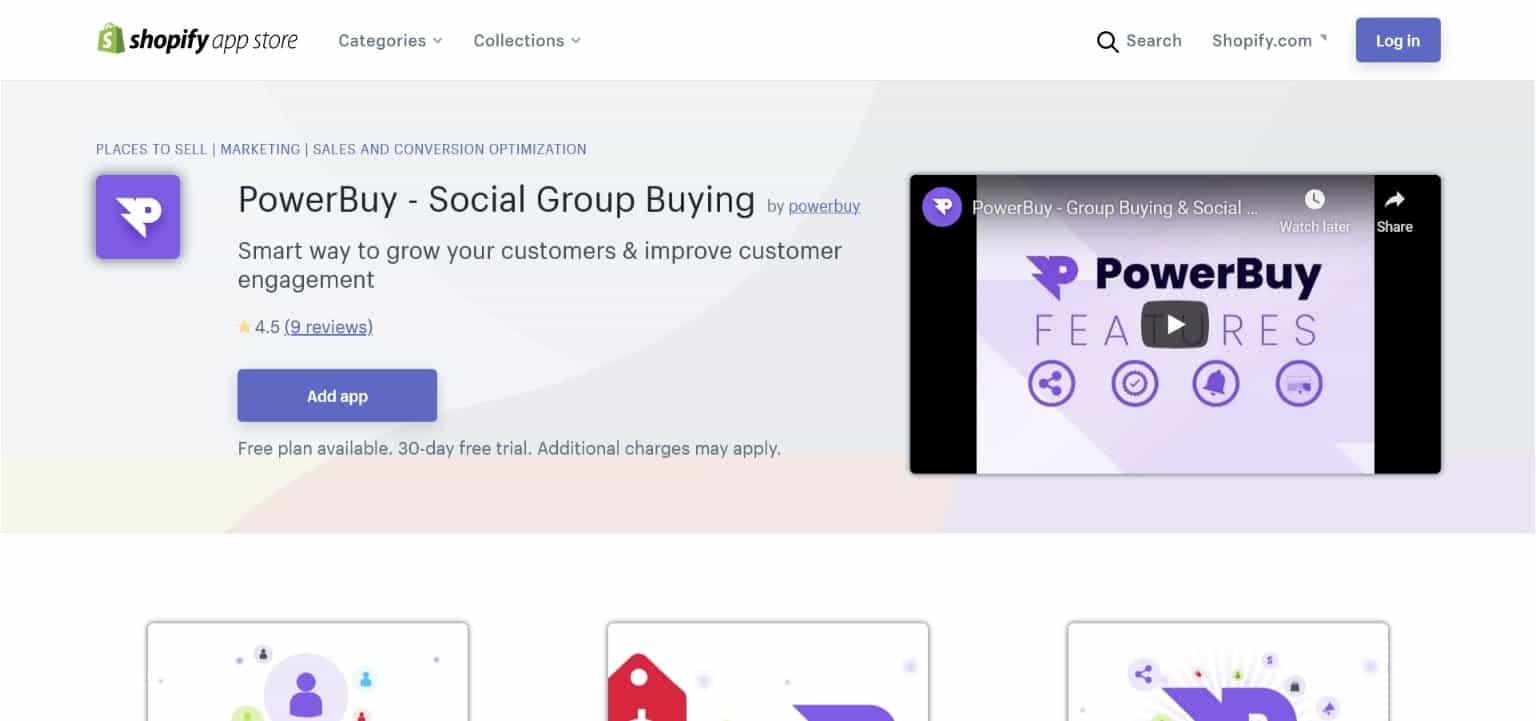 Use PowerBuy app, if you want to boost the average order value and reduce cart abandonment. PowerBuy provides a popup along with a product page. The bower buy button features a countdown timer that gets a healthy discount on buying with your friends. The buyer then refers to his friends or family for getting the discount, resulting in higher sales due to group purchase.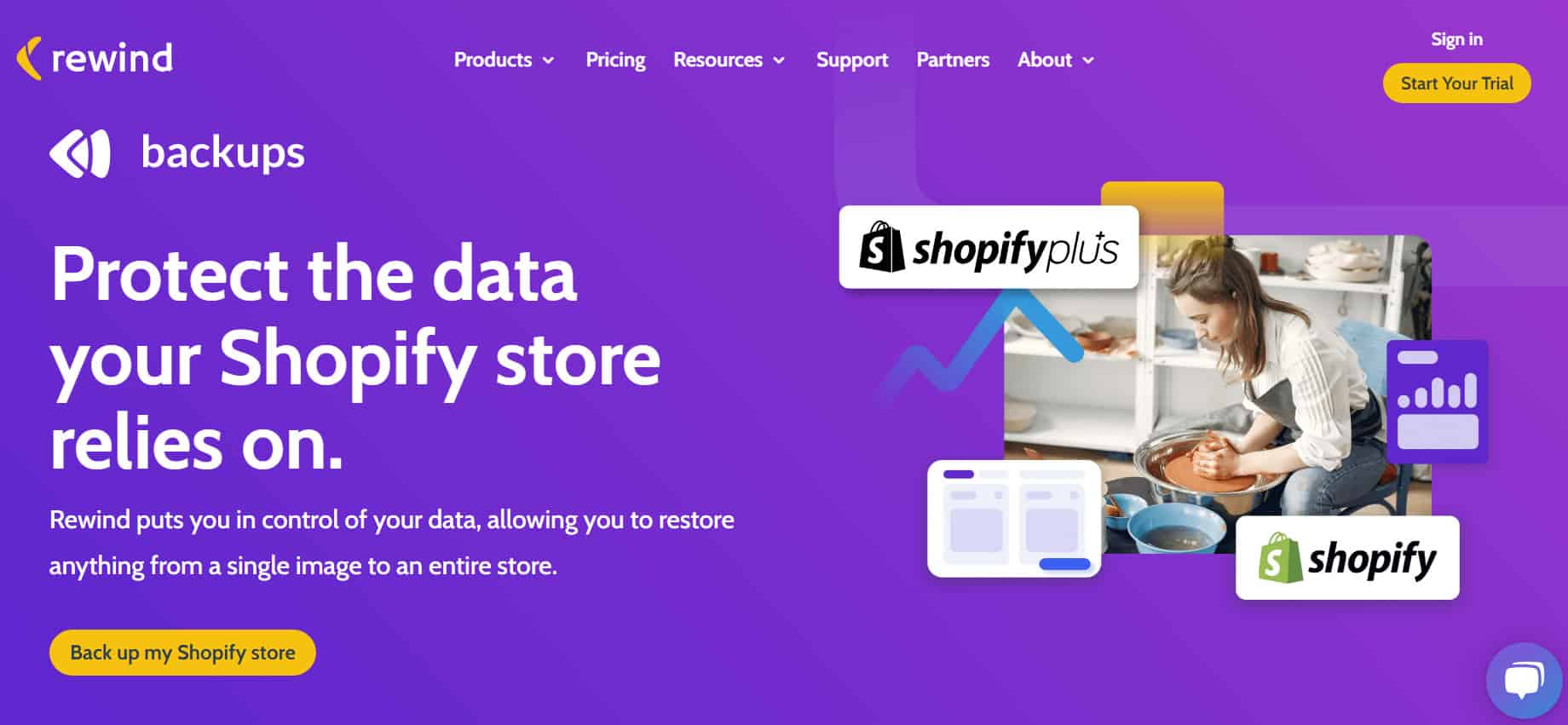 With a user base of over 80,000 stores and a rating of 4.8/5 on the App Store, Rewind Backups is the most popular app to maintain an automated backup of your Shopify store. This protects you from any accidental deletion, or unexpected data loss. Rewind Backups offers a simple 'undo' button that can reset your store data. Pricing starts at $3/month and you also get a 7-day free trial.
8. Instagram Feed by Tagembed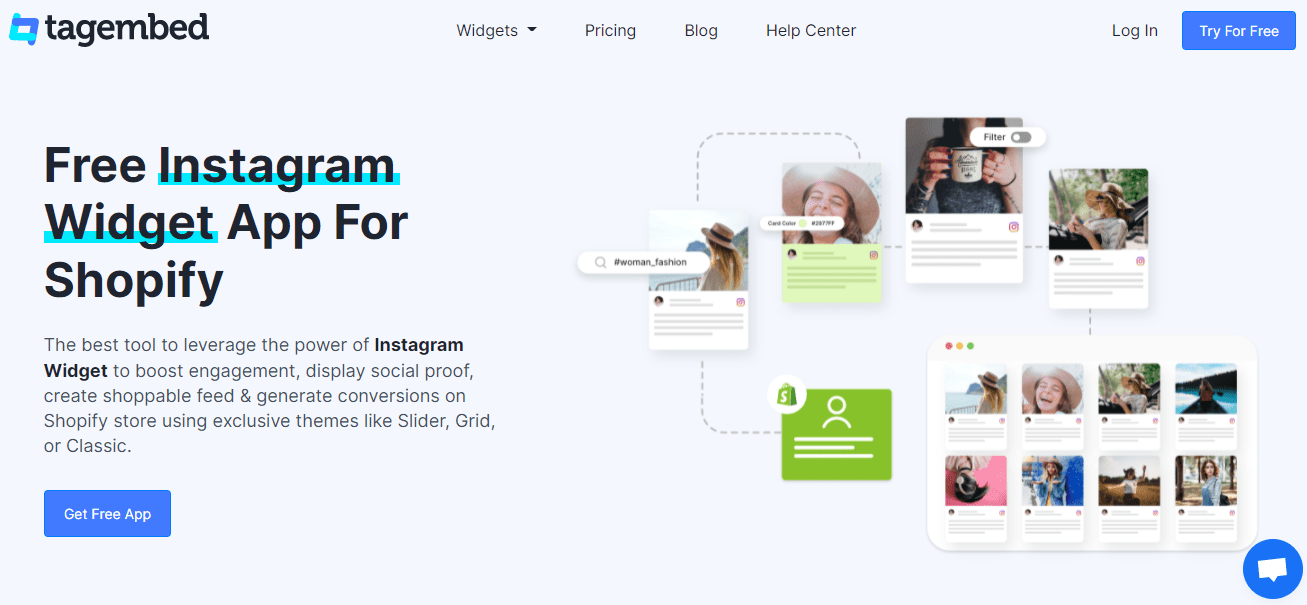 The Shopify Instagram Widget App by Tagembed is a phenomenal Shopify app that helps you integrate your Shopify store with Instagram. It provides you with a simple solution to embed Instagram feed on Shopify store and amplify the look and functionality of the store. Alongside Instagram, it allows you to integrate with 18+ other social media platforms, delivering you a huge amount of content to display on the website. Moreover provides features such as customization, moderation, custom CTA and more.
9. Yotpo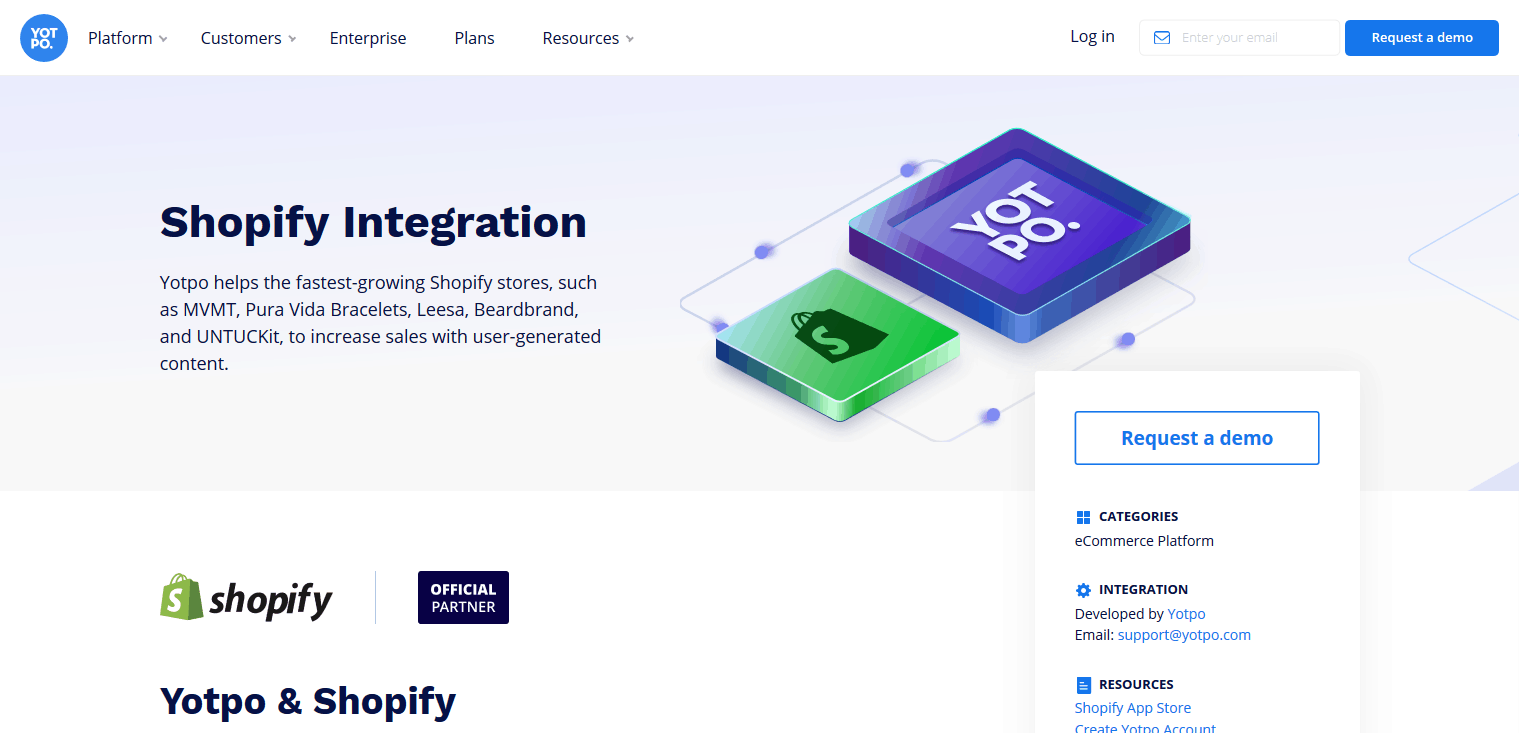 Yopto is another best Shopify apps that can be used to achieve much higher market sales via more product reviews using social proof.
10. Prisync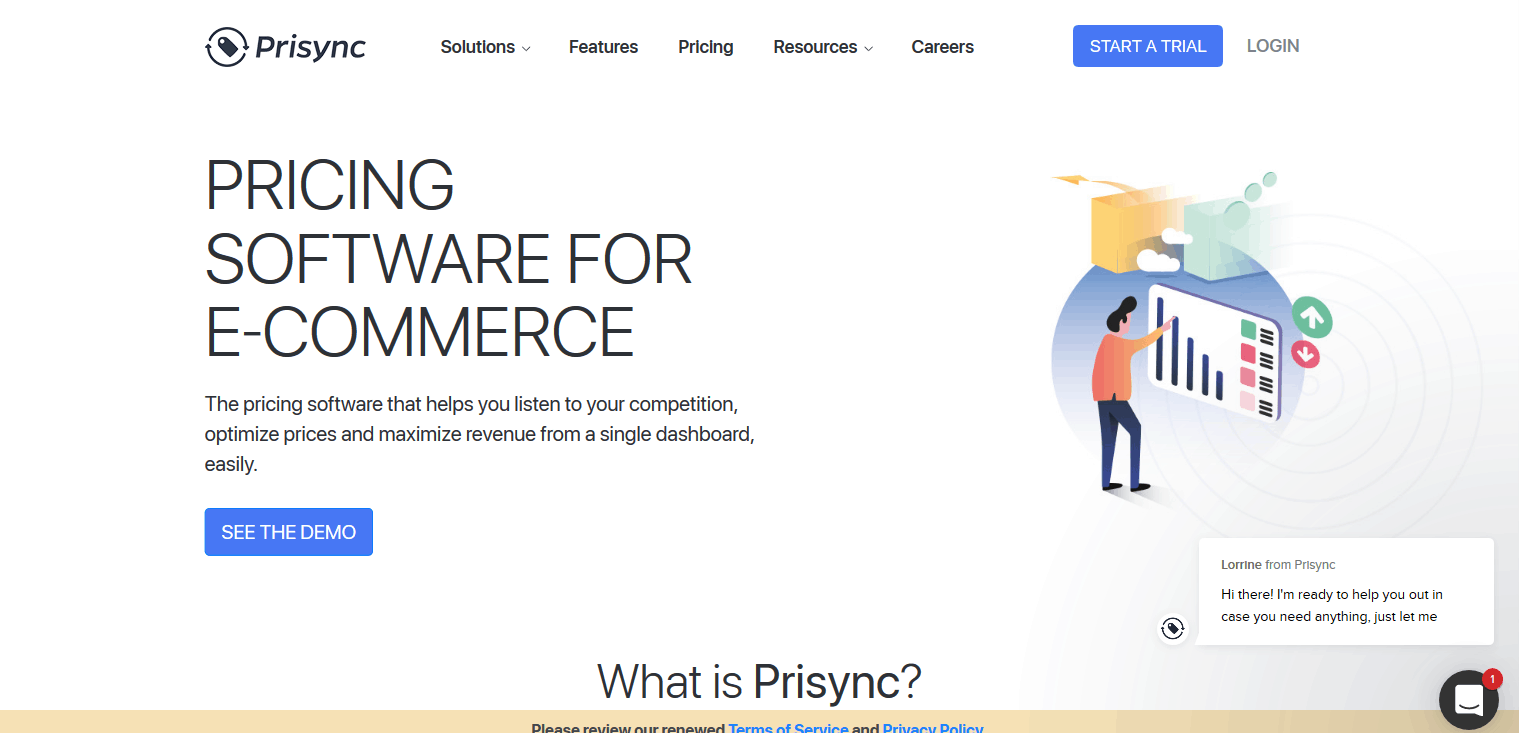 Online shops need to change their prices frequently in order to maintain the best market rates, which is why they constantly need to monitor their prices over their competitors. However, monitoring prices for thousands of competitors manually is not possible. Prisync is a competitive price tracking software for all sizes of e-commerce stores. Super easy to use, all you need to do is add your products and their links in your account. And it will display all the prices and available stocks
11. FIREPUSH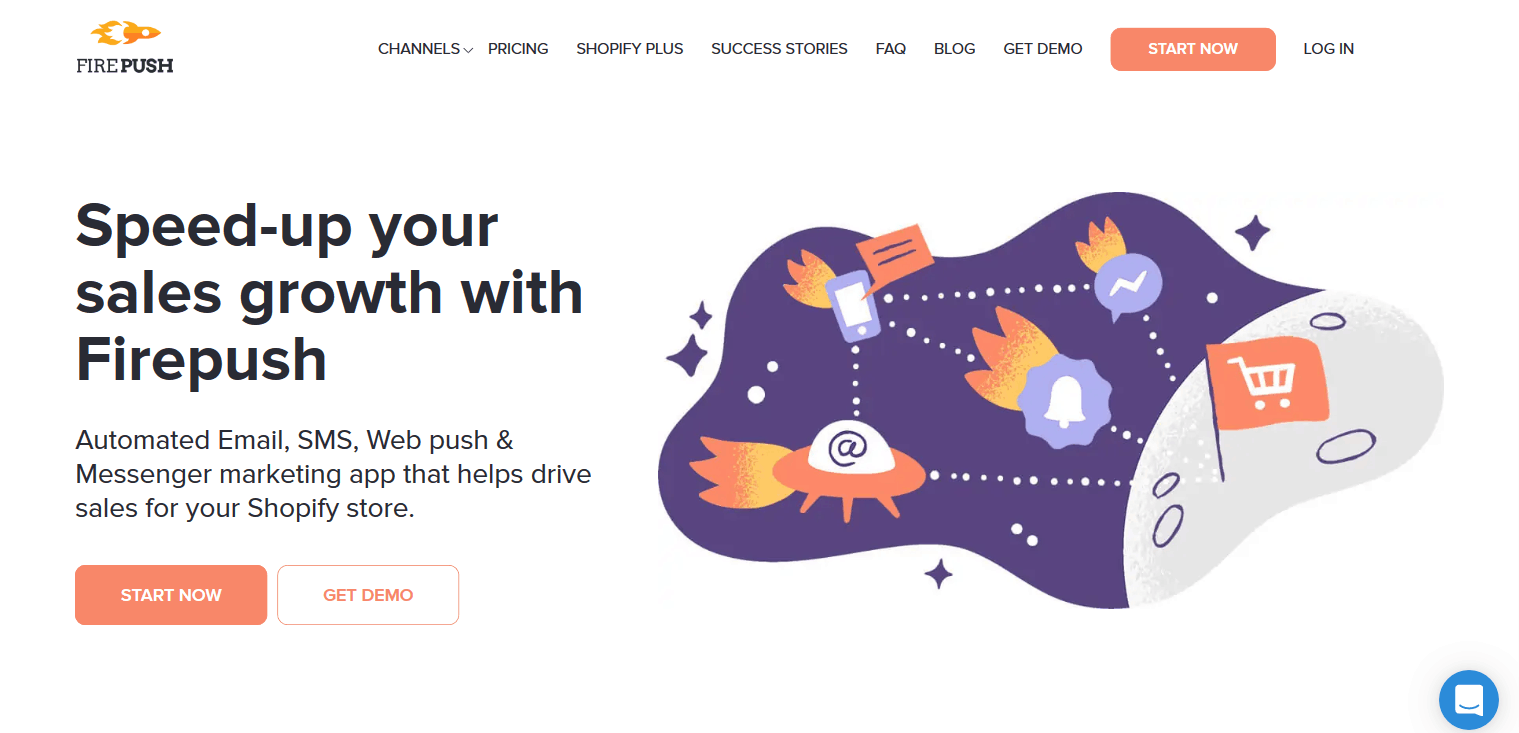 A modern and better way to achieve higher market sales is via omnichannel marketing. You can use FIREPUSH for email marketing, web push messages, SMS marketing, and facebook messenger marketing in a single dashboard.
12. ProveSource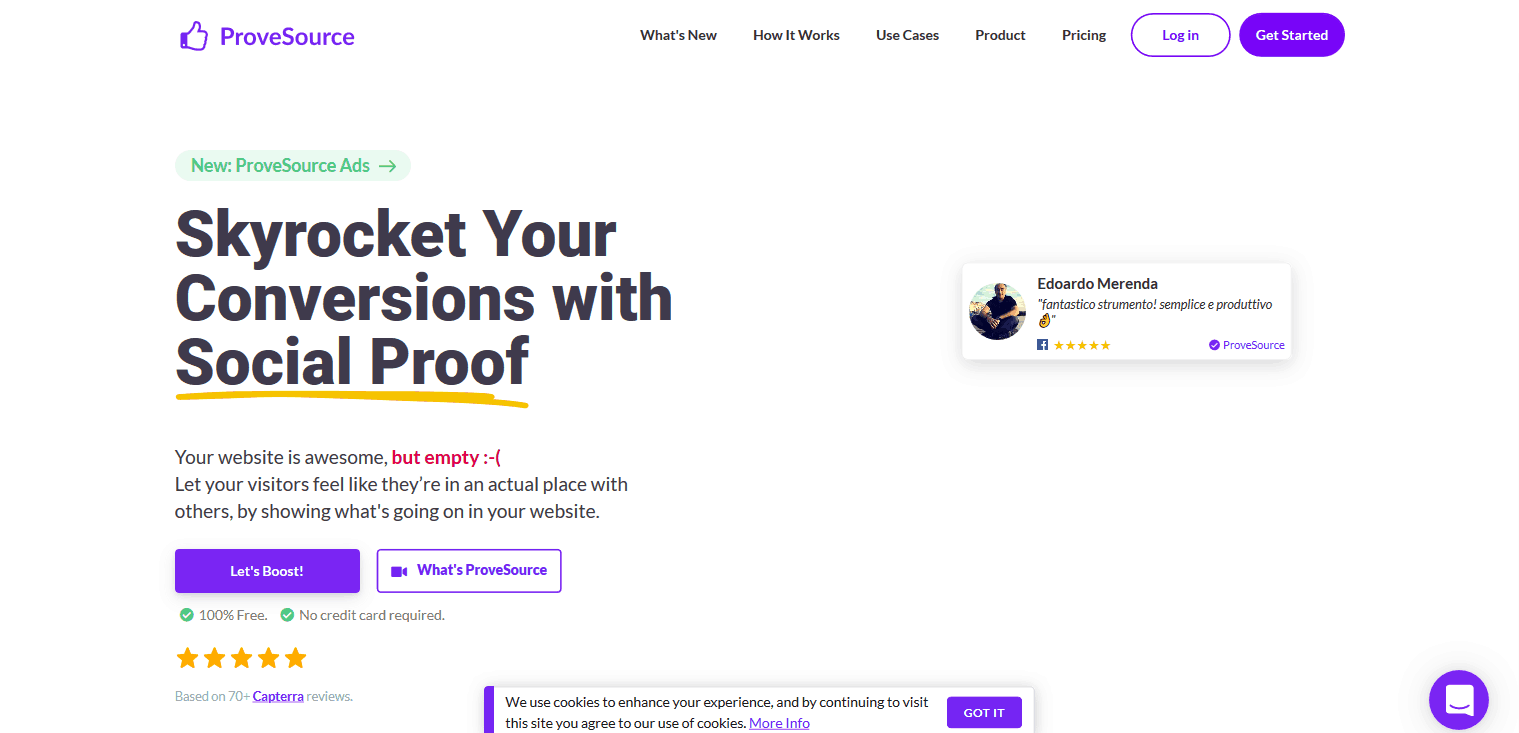 ProveSource is another social proof marketing platform that highlights your best moments like sign-ups, purchases, and reviews as they happen. You can use it to improve sales with social proof.
13. Smile.io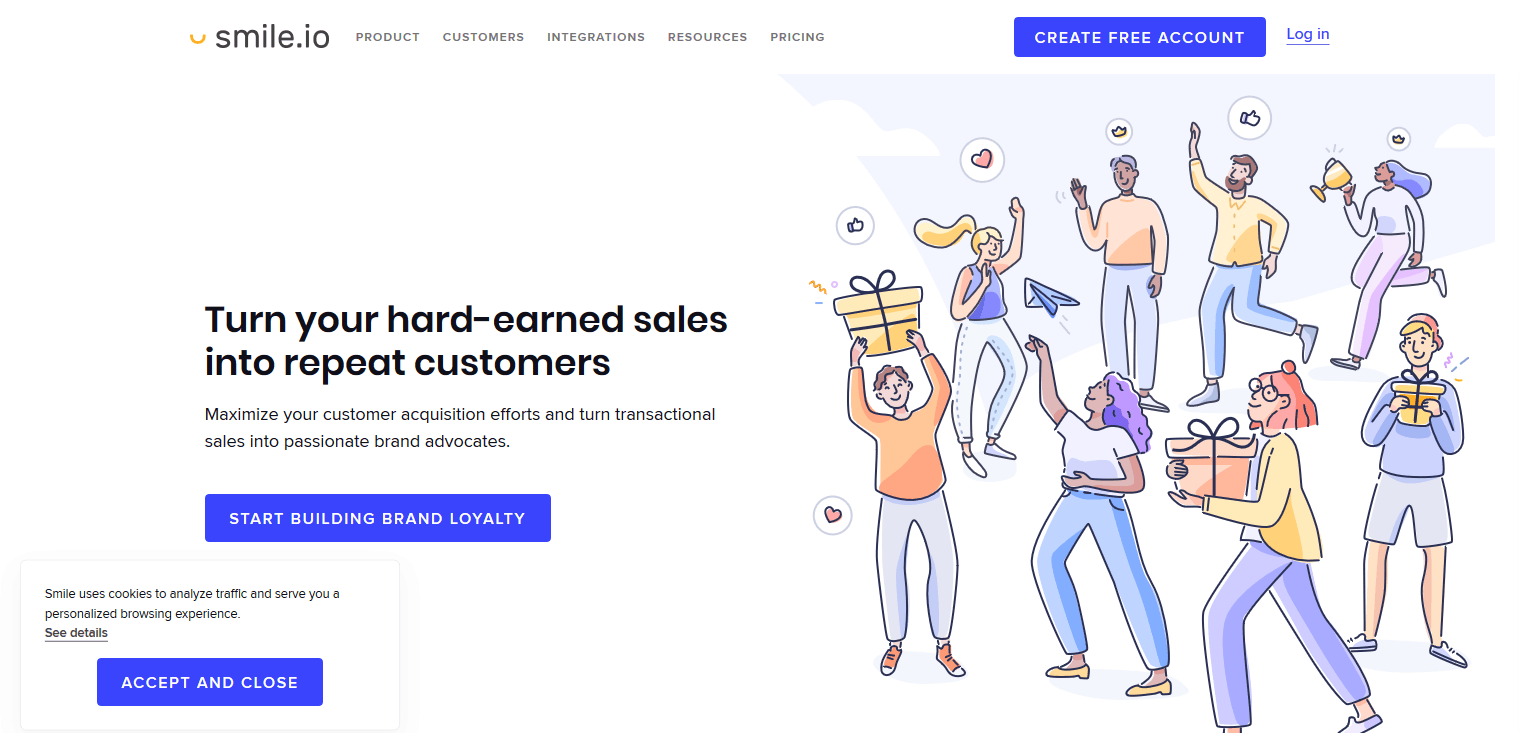 Another referral marketing plugin after the above-mentioned apps is Smile. A great way to generate better market sales using referral marketing.
14. Plug-In Speed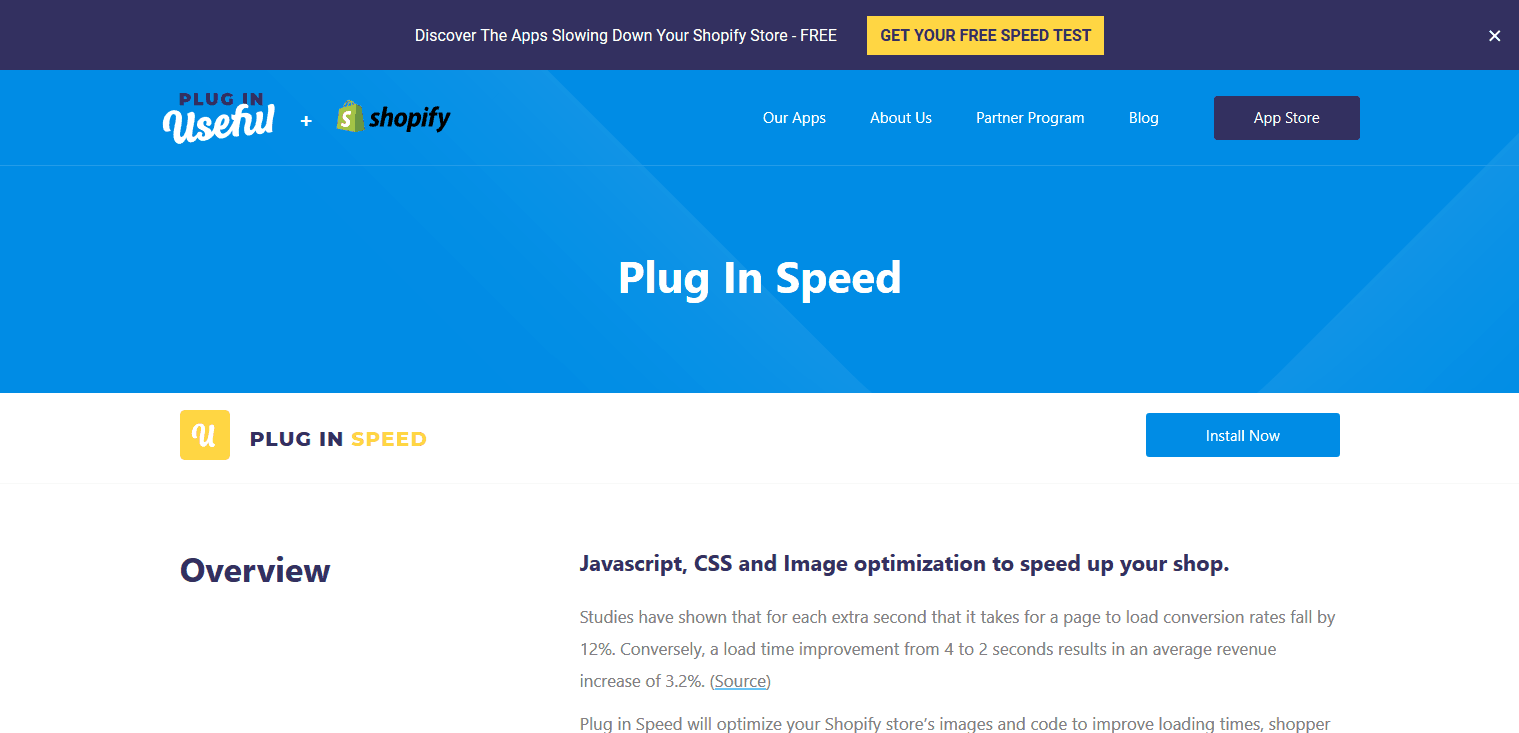 Plug In Speed, reduce your site loading time and offer a better user experience to your audience. Optimizing speed will even help you with SEO, and boost your ranking.
15. JILT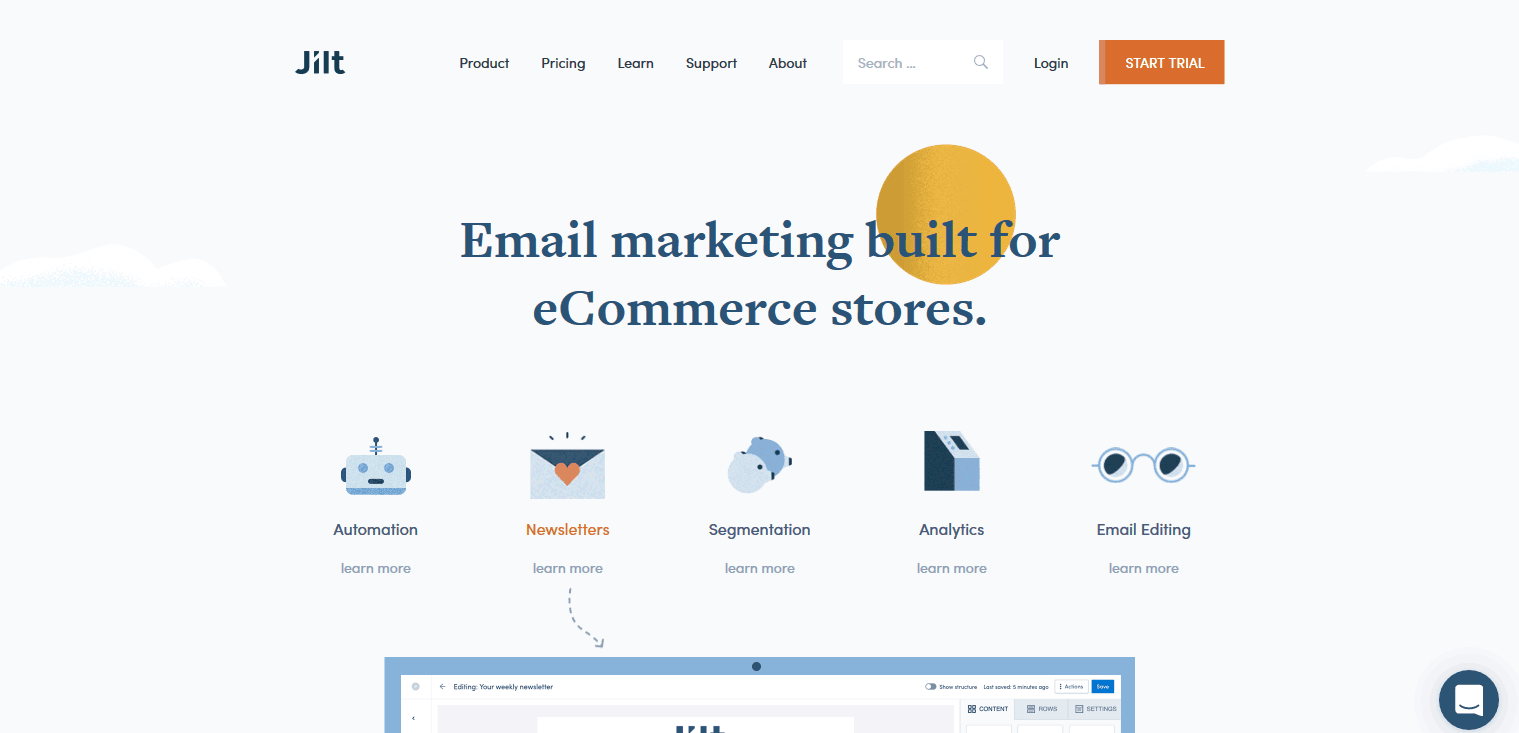 An all-in-one, email marketing tool, designed precisely for E-commerce stores, Jilt is sure to boost up your market sales in no time. Easy to use, all you have to do is set up your email campaign once, and JILT will make sure that your emails are delivered to the right person based on preset rules.
16. Growave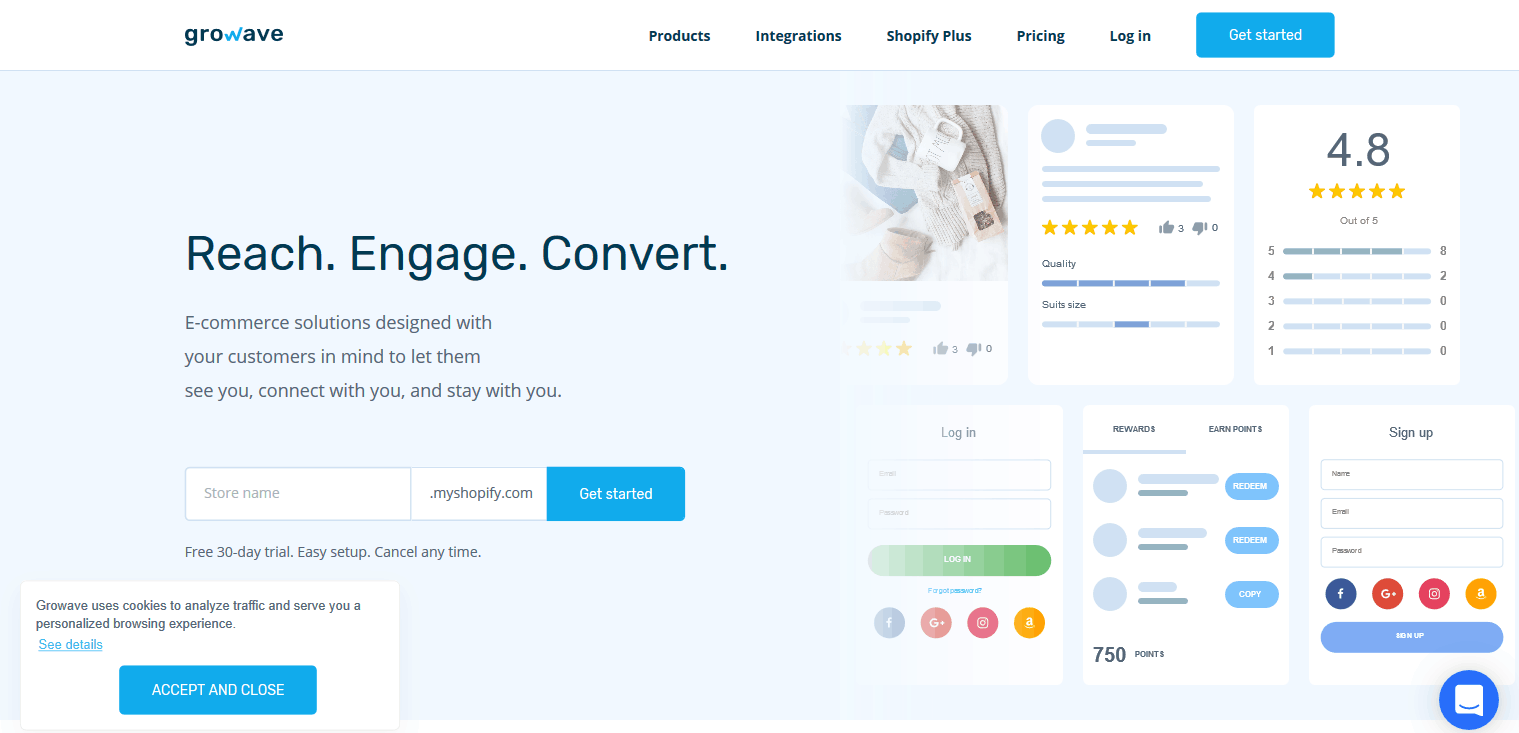 Growave is an all in one marketing platform for Shopify. You can use it for sending automated emails, creating reward-based programs, notifications, and much more.
17. Recart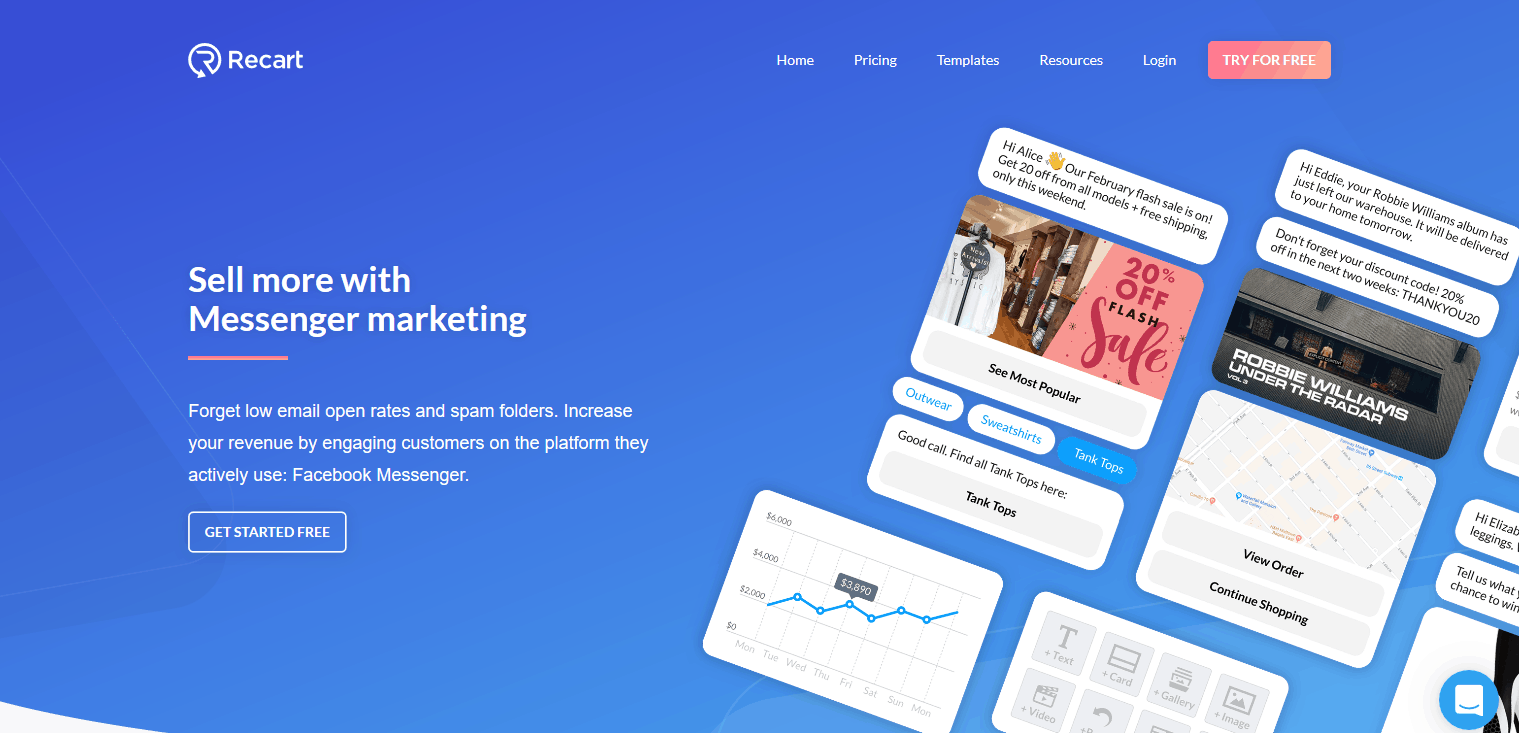 Facebook is still the largest used social media platform. However, the users are used to regular sponsored ads to an extent where they'd just won't bother noticing. And this is where Recart comes in. You can use it to perform personalized messenger marketing rather than sounding promotional.
18. OptiMonk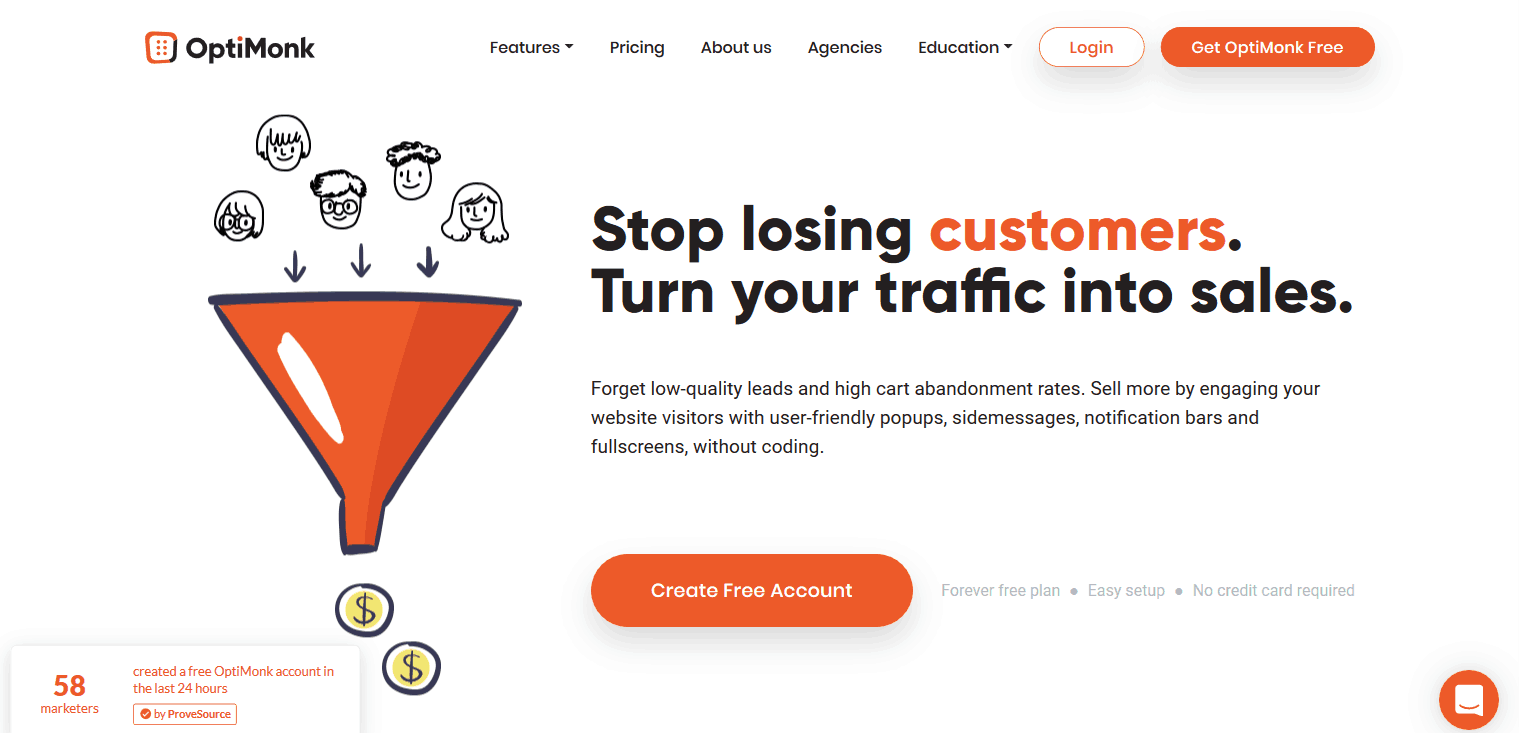 Simply put, Optimonk is used for improving the conversion rates using popups ad bars. It does this based on the actions of the web visitors and the type of pages they visit. This helps you send targeted messages to visitors. The great thing about OptiMonk's pop-ups is that they are not bothersome and won't ruin the user experience. Use this app to create fully-customized pop-ups that actually convert your visitors.
19. Spently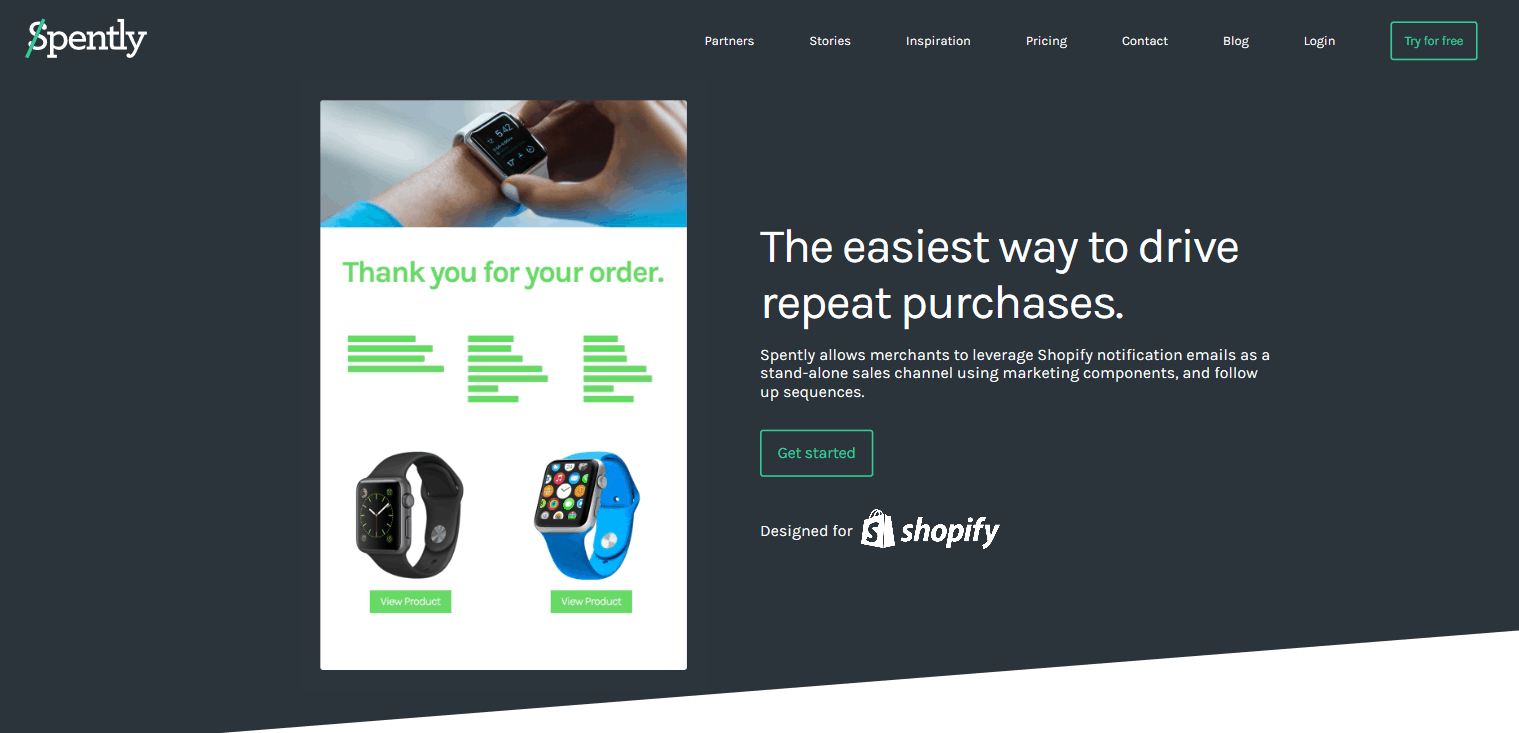 Getting new customers is cool, but that sometimes takes time. Wouldn't it be awesome if you could generate more revenue from your existing customers? With Spently, you can create beautiful email receipts, notifications, and even personalized messages that are sure to boost up your sales.
20. Whatshare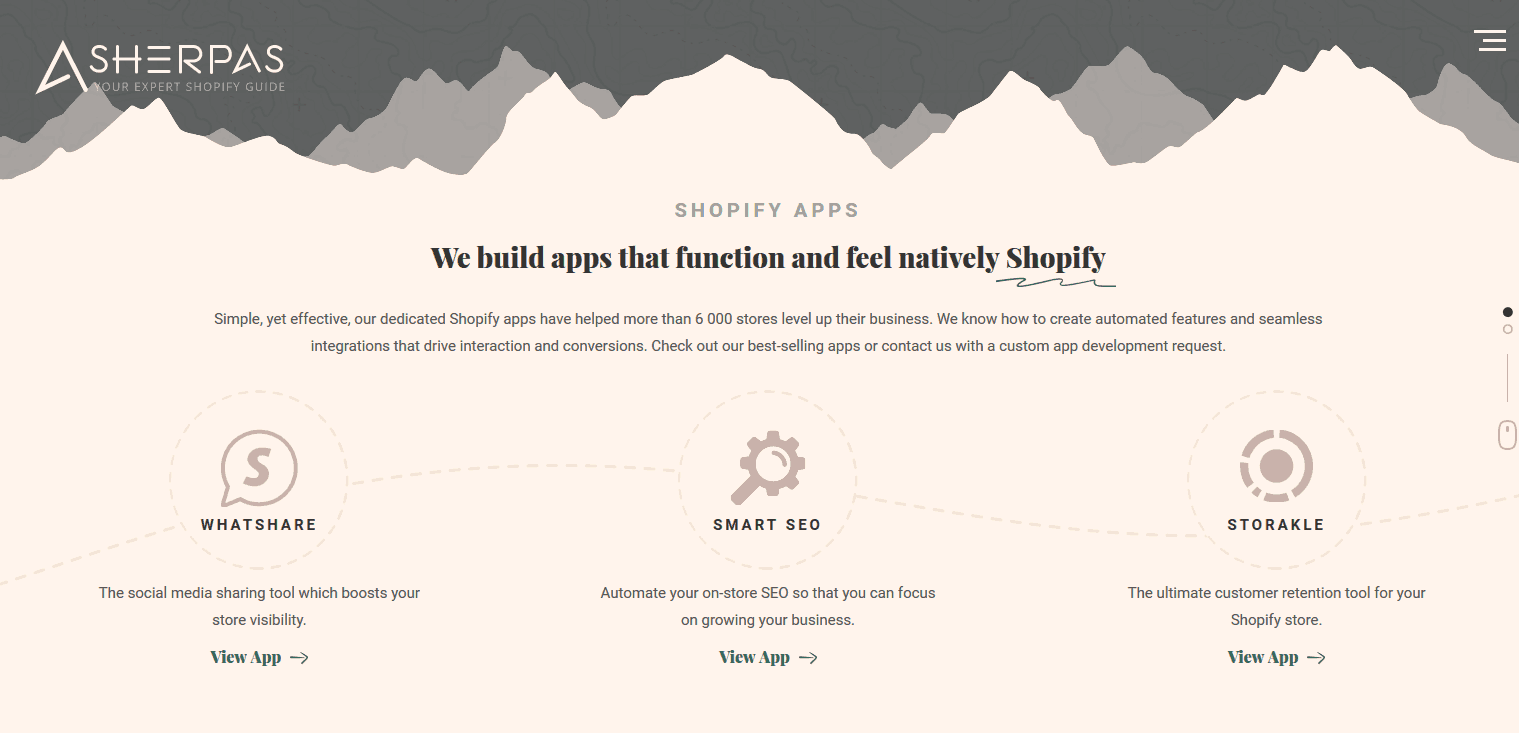 Almost everyone today is using WhatsApp, and you should definitely use this platform for marketing. With Whatshare, you can provide a WhatsApp button in your e-commerce store frontend, and you will see that customers are sharing your products on WhatsApp with their friends and relatives.
21. NextSale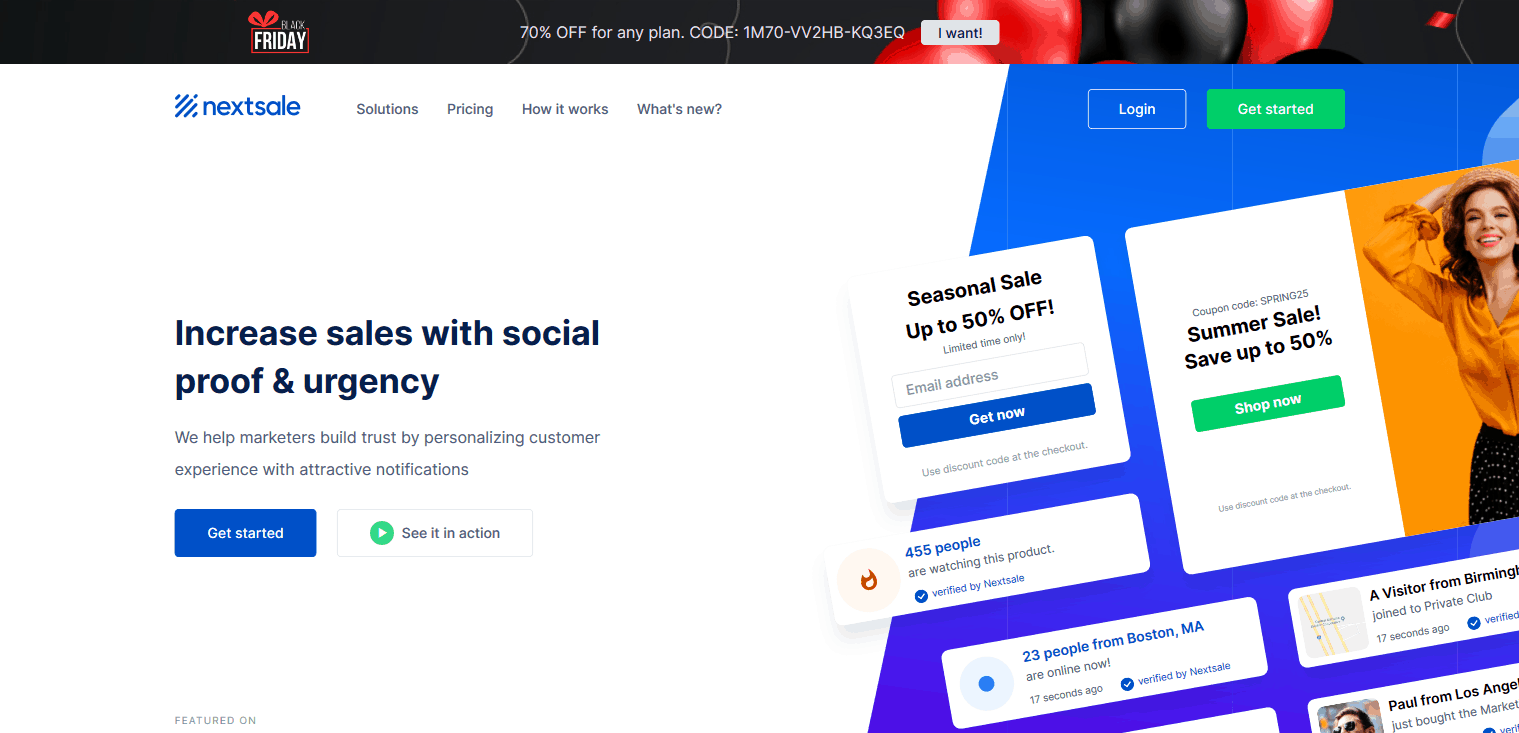 The NextSale helps to make your website overcome consumer skepticism by providing social proof tools and by building consumer trust by adding strong testimonials. NextSale helps to enhance marketing by showing them previous consumer satisfaction reviews and reports. You can even let your visitors know how much time is left for availing the promotions and discount offers via promo bar, promo popup just like amazon.
22. Chaty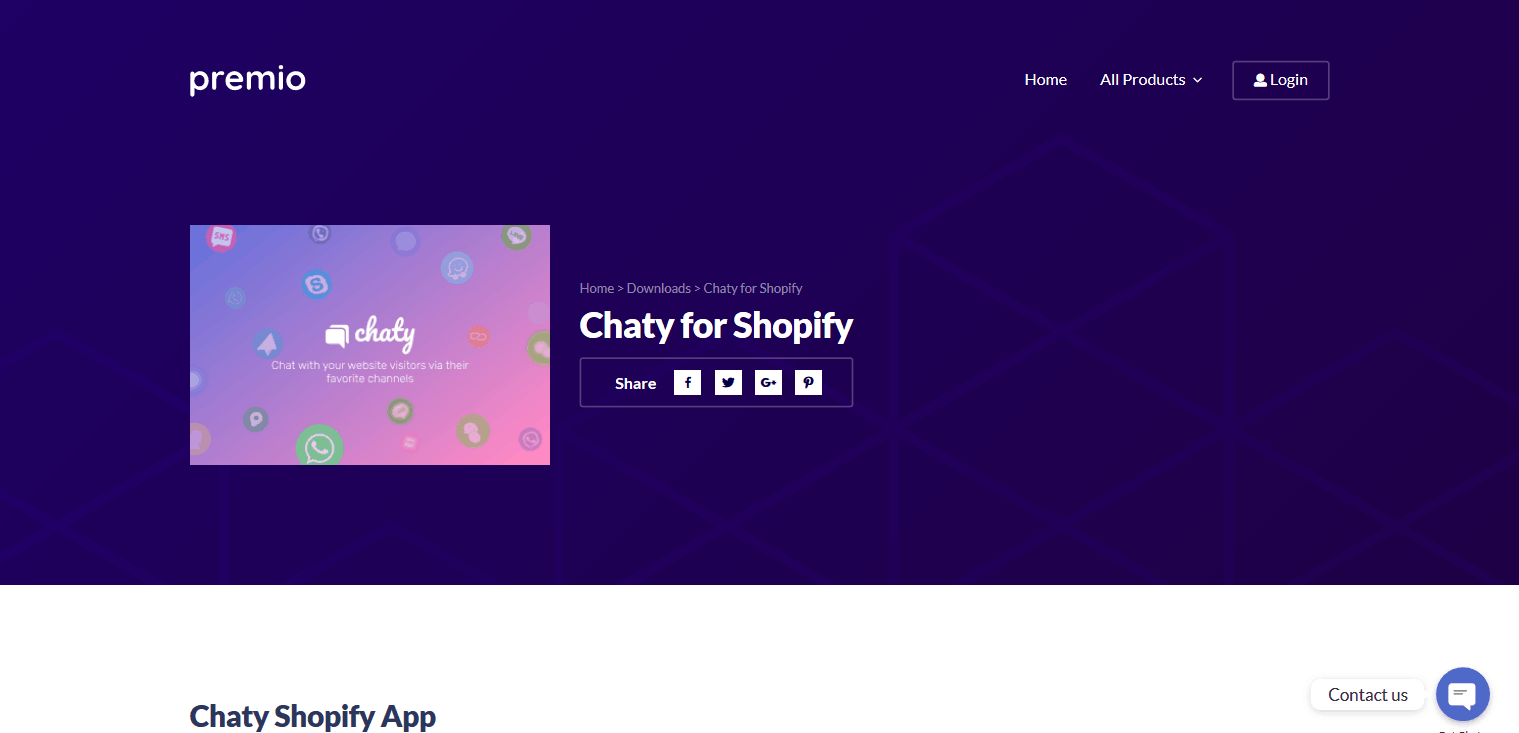 Chaty helps you connect with your buyers via 16 different channels. Convert more visitors into customers via their favorite platform. Add chat widgets to your store, and you are good to go.
23. Ampifyme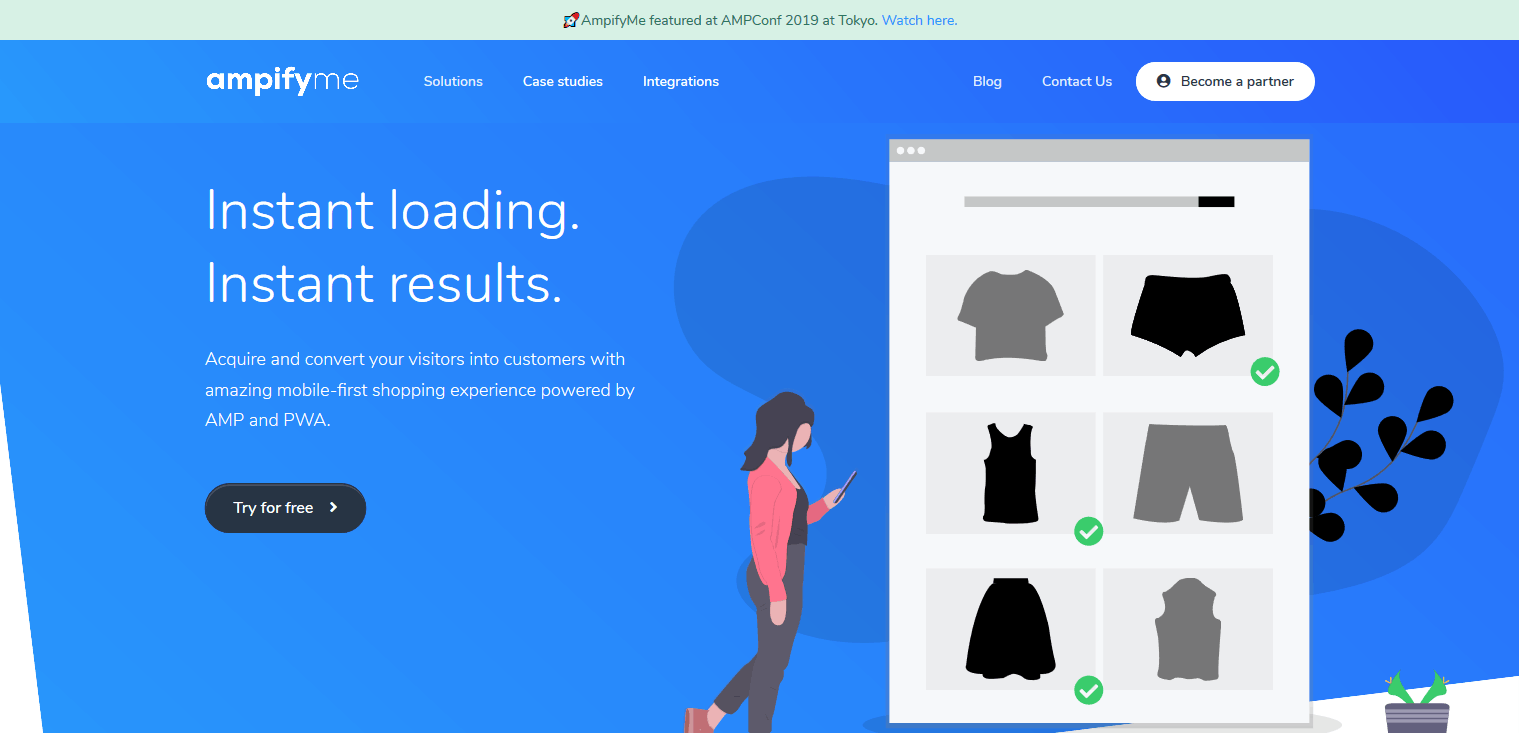 Check Ampifyme, Shopify plugin, if you want to create fast-loading, AMP powered pages. Instant loading product catalog would mean a better conversion rate.
24. WooHoo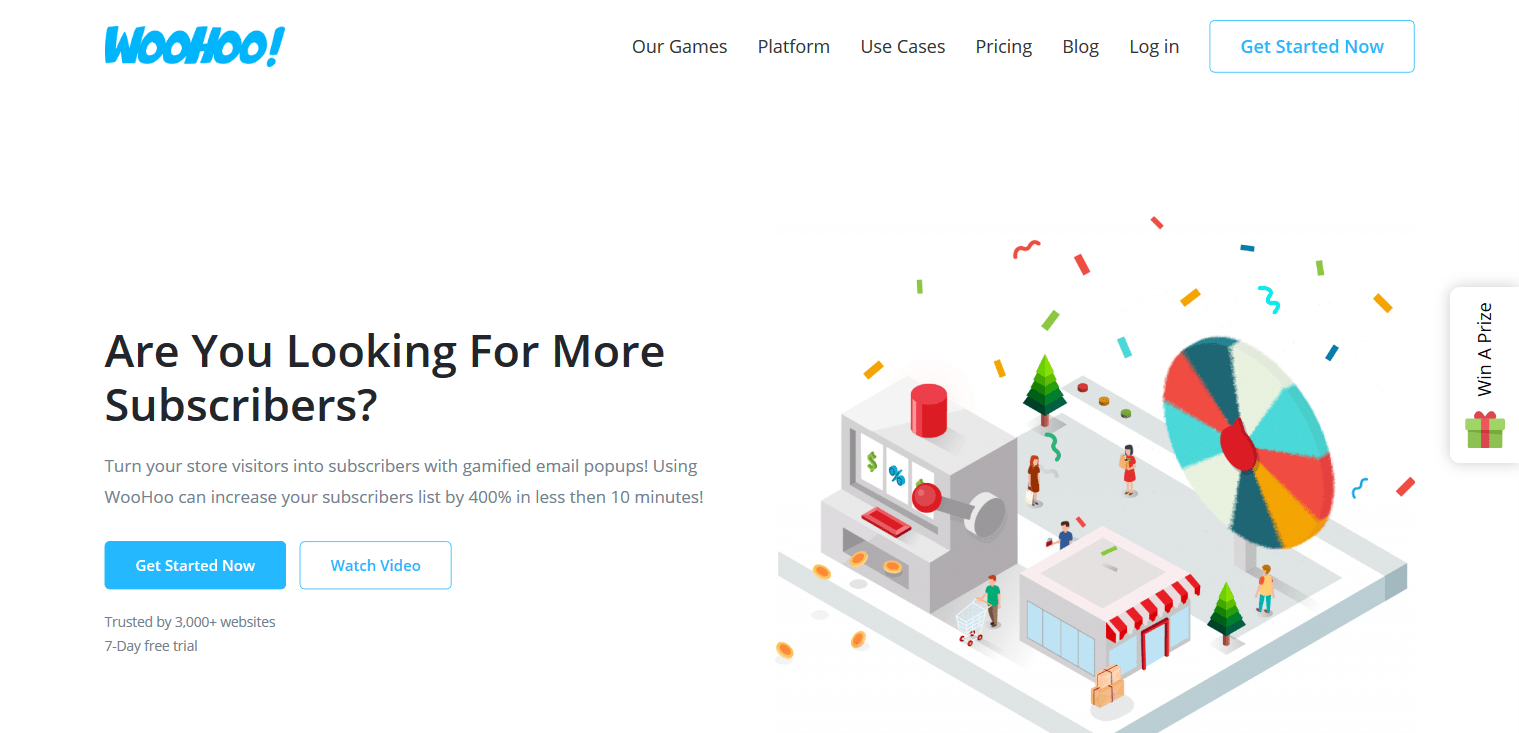 Another creative way to improve your conversion rate is by using a game-based marketing technique. Use WooHoo plugin for Coupons & Discounts, Games Pop-ups, Spin & Wheel, Exit Popups.
25. Autoketing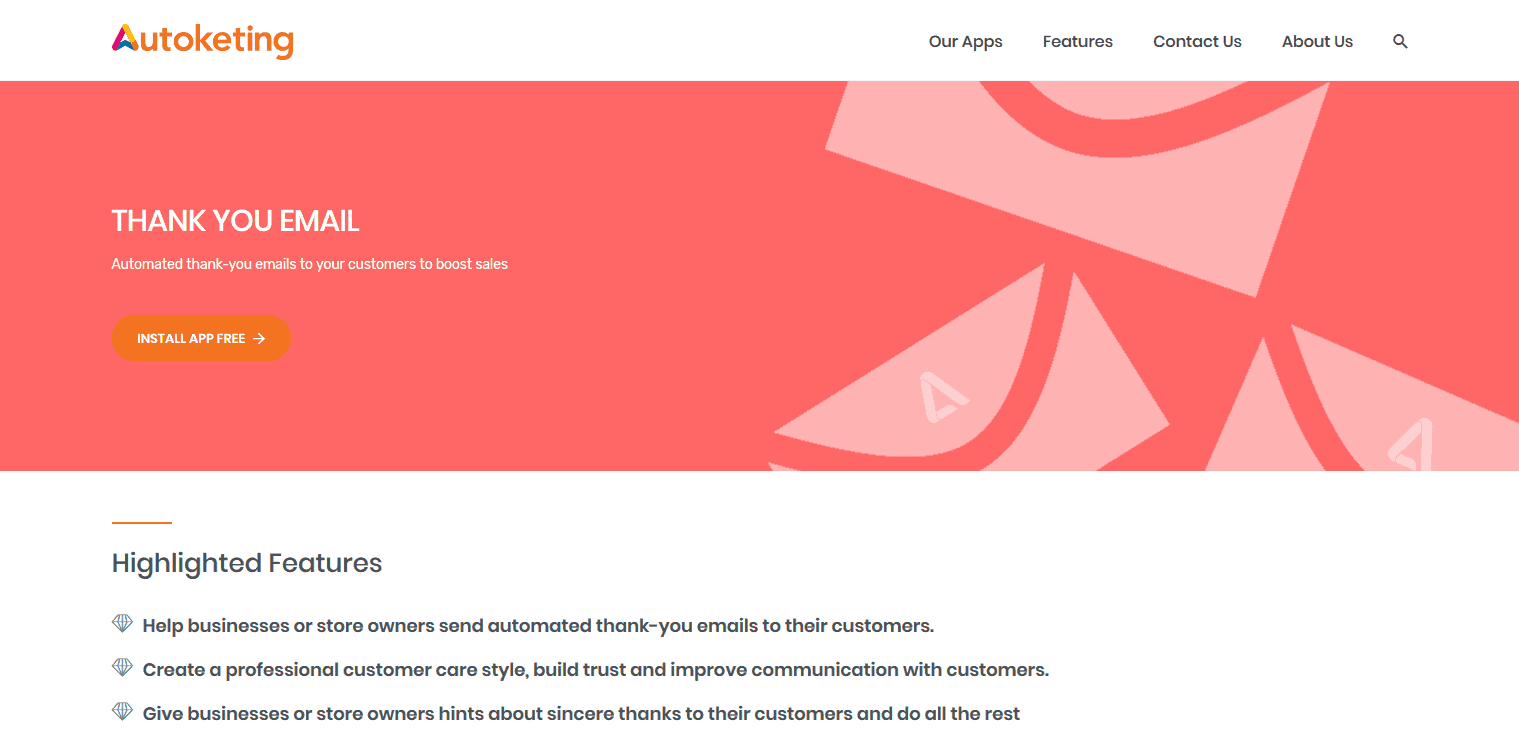 A genuine thank-you can retain much more customers than those by sending promotional emails. Thank you email app by Autoketing helps create a connection between the store and audience and thereby improving sales.
26. AMP by Shop Sheriff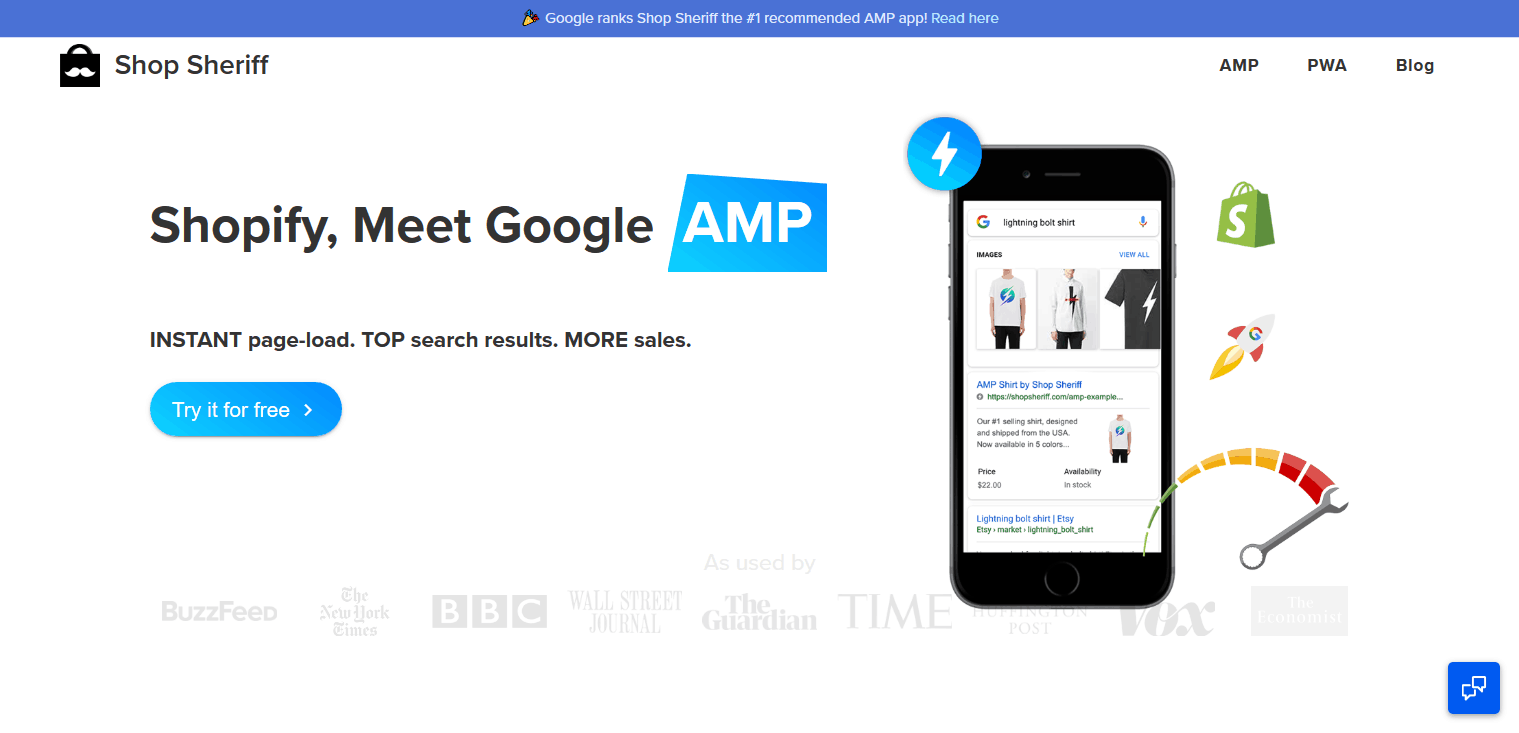 Since Google updates, it is really important to take care of your mobile audience. You can use the AMP app to simply creating AMP pages for the mobile audience. These pages are basically stripped-down versions of a web page that loads faster on mobile.
27. Revify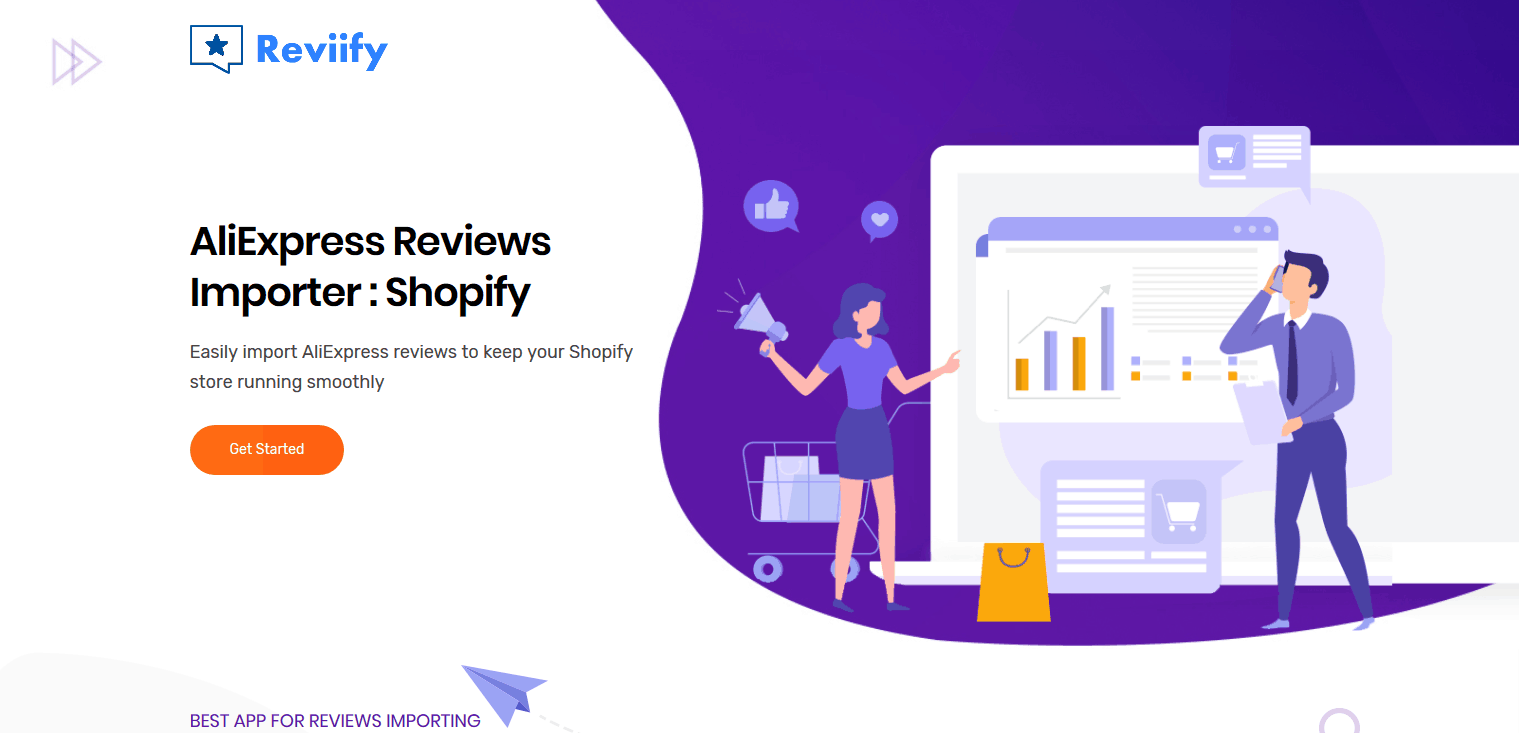 You can use this Shopify app to import AliExpress reviews directly to your store. Revify allows you to import unlimited reviews for every product.
28. Reconvert Post Purchase Upsell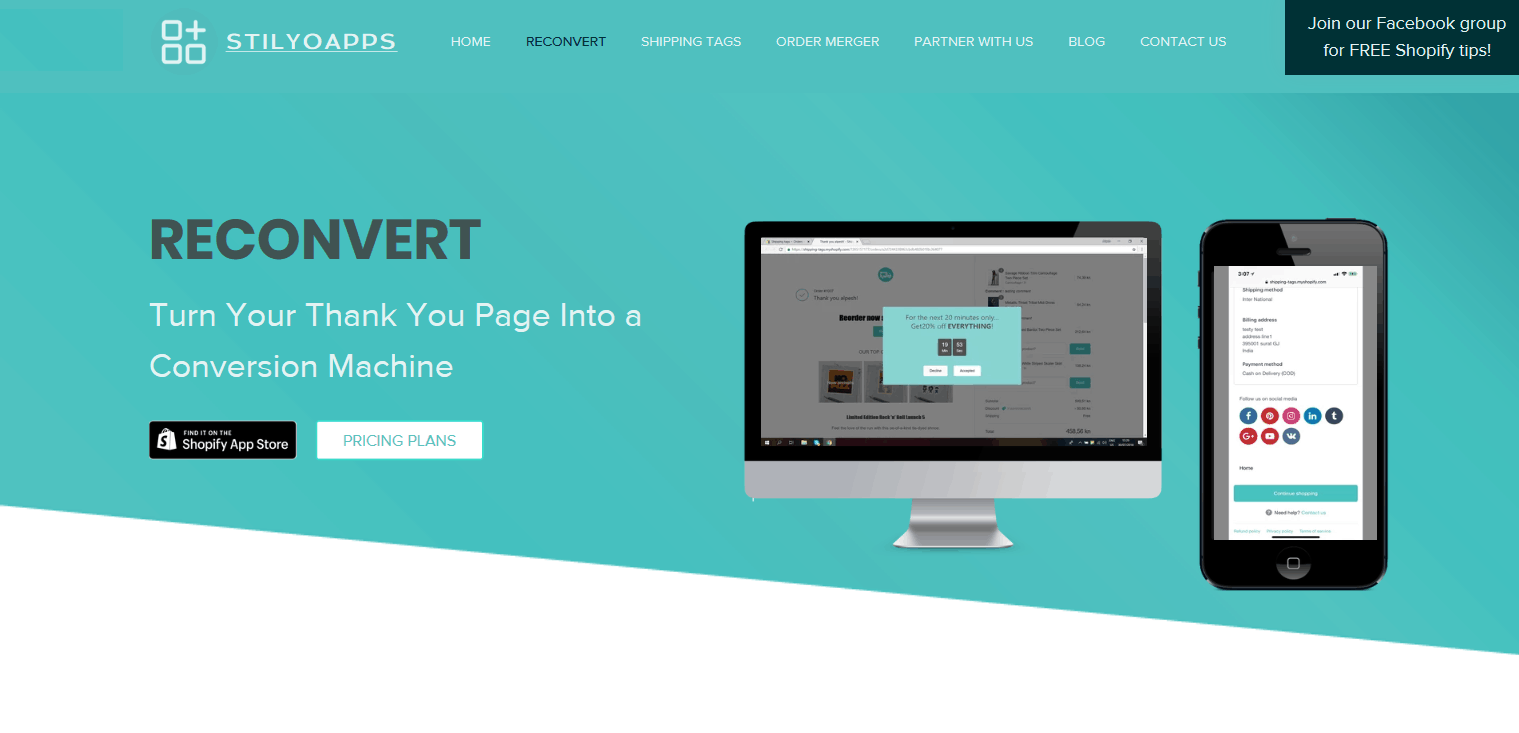 Reconvert is a Shopify app that helps you create a thank you page in a few clicks. Use this app if you really want to boost your conversion rate.
SmartMail is one of the Shopify apps you need for creating personalized emails. It has a comparatively better interface than other email marketing platforms like ConstantContact. Create smart emails for abandoned cart recovery and retain your customers.