What's your favourite way to use LinkedIn?
Want to get the most out of your LinkedIn business experience?
You need a strong LinkedIn profile to do business on LinkedIn, but what you have may not be cutting it. Luckily there is a wide range of Chrome extensions out there that can make your life much easier.
LinkedIn is a great tool for any business to use. Whether you are just looking to get introduced to mentors and colleagues, to find the right team members, or to share your ideas or propel your business – LinkedIn is the place to be.
Did you know that #LinkedIn has a whole section dedicated to #Chrome #extensions?

With over 15 extensions that connect directly with the platform, you'll find everything from making it easier to find prospects to managing your account and analyzing data.
It's not easy knowing where to start when it comes to growing your network and sales on LinkedIn; so don't worry, we've created a list of the best Chrome extensions for LinkedIn that will help you generate leads, find emails, source prospects, and more!
What Is the LinkedIn Chrome Extension?
When it comes to B2B prospecting on LinkedIn, there is no need for rocket science, sorcery, or witchcraft. Many Chrome extensions and tools are available for B2B salespeople to achieve the basic and advanced LinkedIn automation prospects on the platform.
Just like any other software extension aka plugin, LinkedIn chrome extension is built to provide you with easy, quick, and smart access to manage your LinkedIn account efficiently – in a fraction of time!
It allows you to stay in control every time, ensuring you have the furthest reach in the quickest amount of time.
A myriad of tools is available to help you find relevant leads on LinkedIn. However, many of these tools come with a steep price tag. Thankfully, there are free Chrome extensions that streamline your prospecting efforts, enabling you to cut down on the number of hours you spend reaching out to prospects. Isn't it quite impressive?
Best 5 LinkedIn Chrome Extensions
You are one of the busiest people in the world. You don't have the time to dig through LinkedIn profiles manually, so we did it for you! These tools make prospecting on LinkedIn easier and faster than ever before.
The below highlighted prospecting tools help you to prospect more effectively by reaching the right decision-makers and highlighting contact info for sales-related prospects on LinkedIn. The tools also allow you to export your prospect list with one click and track how your prospects are doing.
1. Octopus CRM

Are you looking for a cheap yet feature-rich LinkedIn Chrome extension? Octopus CRM just might be what you're looking for. Usually priced at $24.99, Octopus CRM is a productivity app that simplifies and enhances prospecting on LinkedIn. Using it will save you time and effort as compared to manual prospecting on the social network.
Octopus CRM for Chrome is a Google Chrome extension for prospecting on LinkedIn. It's great for salespeople as it can save you more than 90 percent of the time spent prospecting on LinkedIn. The free Octopus CRM Chrome extension comprises the full set of features that make up the Sales Navigator and Recruiter Lite version.
Features:
Sends Automatically personalized connection requests
Smart Auto-sending invitations to premium LinkedIn profiles
Automating messages for your first level contacts
Automating profile views and skills endorsements
Create high convertive LinkedIn sales funnels
Insightful statistics for crystal clear decision-making
Exporting information on your prospects
2. Lusha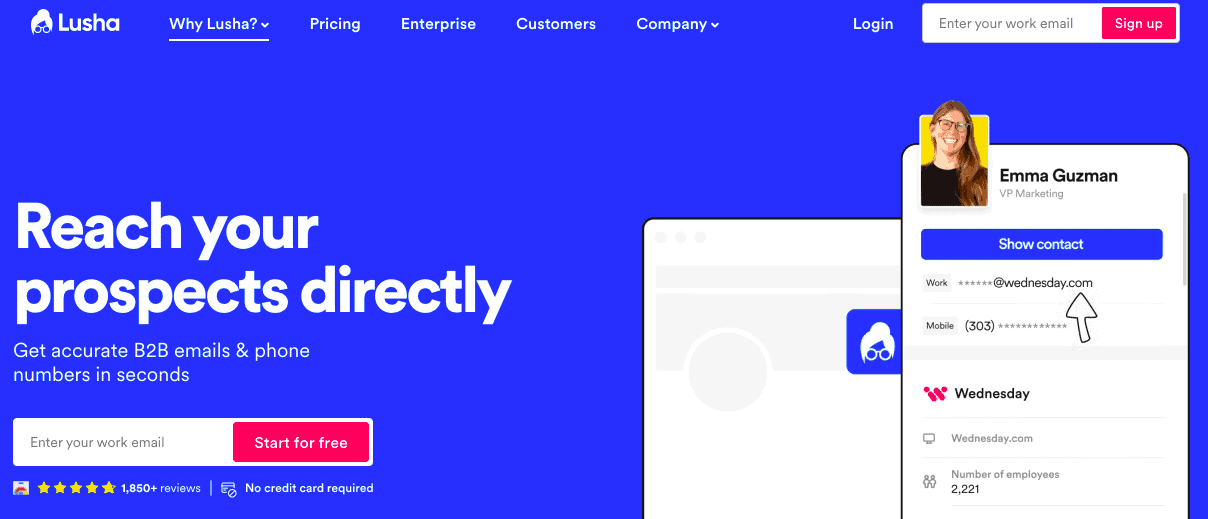 So you are looking for someone on LinkedIn?  Finding an email address on a social network is hard. At least, if you do not have a large database of known addresses (which only big companies and spammers have) or you are not willing to pay for this information.
Lusha finds the email addresses and phone numbers of professionals on LinkedIn.
Plus, Lusha is a free app! This means you're not paying a single penny in return for valuable leads information including emails and phone numbers of potential prospects.
Features:
Filters The Targeted Results Quickly
Pinpoint Your Target in Seconds
Deal With Right People
Find Diverse Contacts
Maximize Your Connect Rates
Linkedin emails extensions
3. Crystal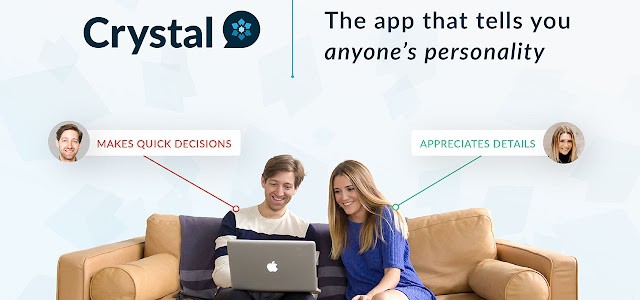 It's a challenging task to find low-cost software that can compete with premium ones in terms of features. This is where Crystal shines, as it offers more than enough power to save you time and money, while still being very affordable.
Crystal tells you about your prospects like no other! They bring everything about your leads in front of you in one single tap – so that you can make personalized negotiation strategies for the ensured outcome.
Crystal is a sales tool designed to help you grow your LinkedIn sales funnel. Taking the most popular aspects of other tools like Hubspot, Asana & Salesforce, they have combined them into one system to take your business forward. With full integration with Zapier, it is easy to see how this will help you grow your business on an otherwise complicated platform that is LinkedIn.
Features:
See personality insights on LinkedIn profiles
Access real-time suggestions for emails, calls and meetings
help you find the right communication style for different personalities
Remove the guesswork from cold calling
4. Dux-Soup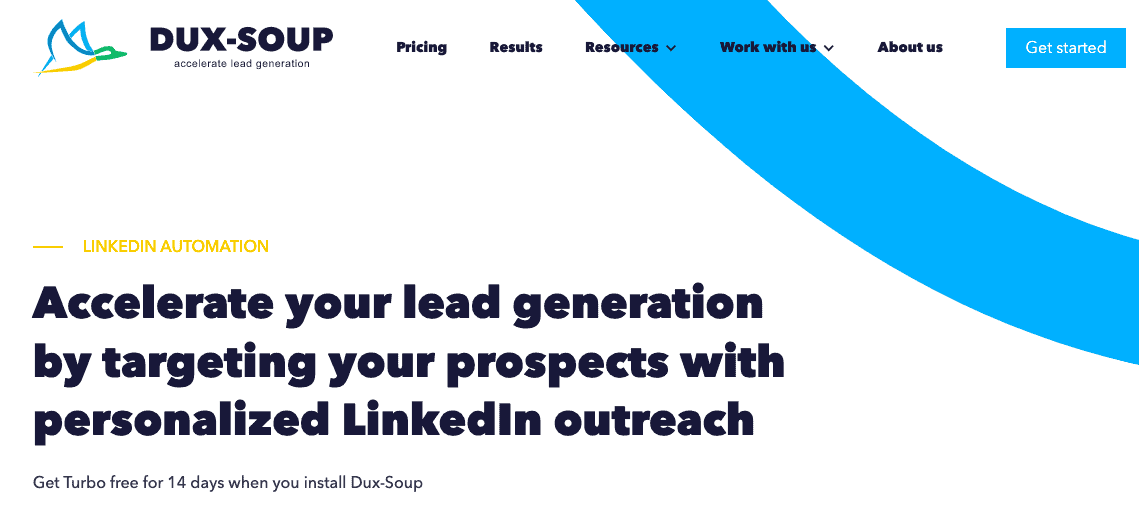 Designed with one goal in mind—to eliminate the need for manual prospecting on LinkedIn, the Dux-Soup Chrome extension makes it easy for you to save time and spend more time doing work that matters.
Dux-Soup is a Chrome extension that offers sales professionals on LinkedIn a better prospecting experience by simplifying and enhancing how they find leads, grow their network, and reach out to prospects. Dux-Soup is a sales tool designed to help you grow your LinkedIn sales funnel like steroids!
5. Skrapp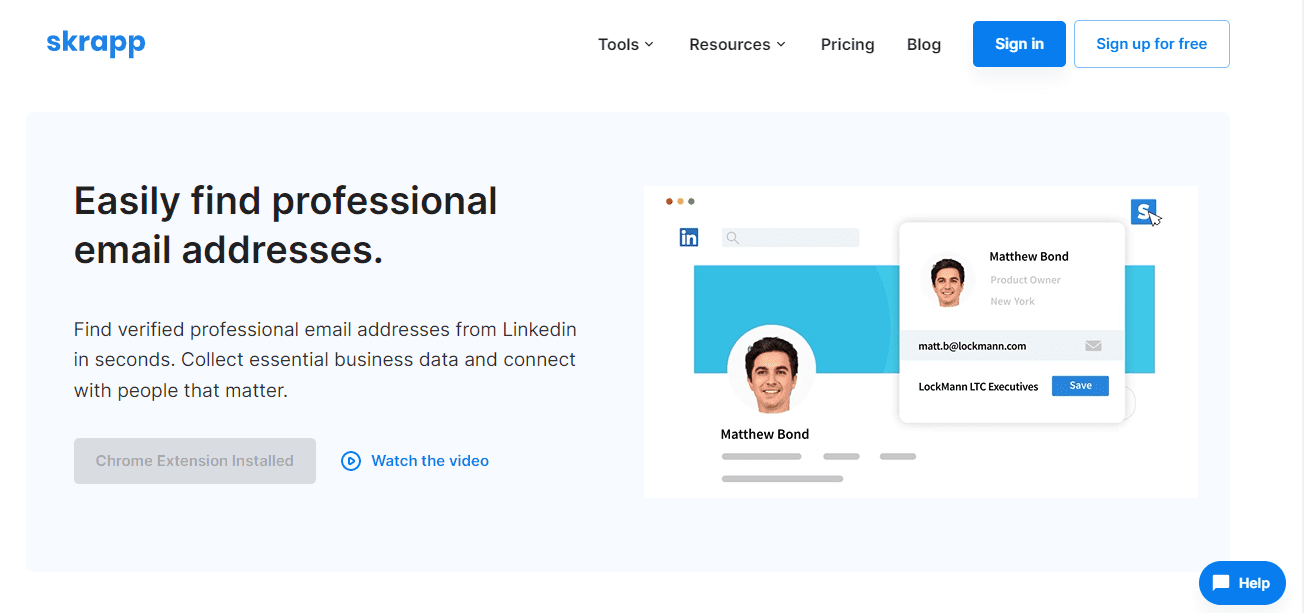 Easily extract leads using Skrapp, a browser extension that obtains verified B2B emails to help users grow their outreach pipeline. This LinkedIn email finder tool helps find email addresses using specific email verification methods as well as data matching algorithms.
Although the tool works with LinkedIn, users can also build email lists from specific company or organization websites and use Skrapp's in-app features, too. This domain search feature helps gather and organize lead data and exports it to the CRM, as well as CSV or Excel sheets.
Specifically for LinkedIn users, the email finder feature will integrate with the account, then find relevant emails within seconds, saving them directly to an online Skrapp.io directory. From this directory, Skrapp will help users build and create targeted email lists that best align with their sales and business goals.
Get it: New users can get 50 email credits for free on Skrapp, and there are premium plan options. There's even a special plan for users that need more than 50,000 emails per year. The extension/plugin also works alongside Pipedrive, Salesforce, Zoho …etc, for double the lead generation and prospecting fun.
Benefits:   
Access to prospects' company information.
Access the prospect's Linkedin profile.
Advanced Sales navigator
User-friendly interface
Secure HTTPS website
Secure & Safe payment gateway
Transparent pricing
Time to get 250 emails: 12.5 seconds
Average email search time: 500 milliseconds
Email search success rate higher than 92%
Average download time of 100,000 emails from the dashboard: 30 seconds
Conclusion
Are you ready to stop spending hours on LinkedIn and instantly uncover the hidden sales prospects you need to get in front of? If your answer is yes, then it's time to make a switch – from manual prospecting to effective LinkedIn automation.
This post talks about the 4 most desirable LinkedIn browser extensions – you can incorporate to automate your mundane and daily LinkedIn routine.