So you're looking to build the perfect website for your business? Well, we've got news… It doesn't exist! Websites are in a constant state of optimization.
As #technology, consumer needs, and your #business develop, so will your #website. That's absolutely okay.

However, where do you go from here? Well, what we can help you with are 15 tools to enable you to build a fantastic website from scratch.
Once you've got a final product you're happy with, the optimization, marketing, and conversion strategies are down to you! Or maybe it's down to another blog—let us know.
Top tools you need to build a customer-ready website
Look at this tool list as a checklist for your website build. Each tool has been selected to guide you through a specific step of your website setup. You will know all there is to know on how to build a website.
1. Bluehost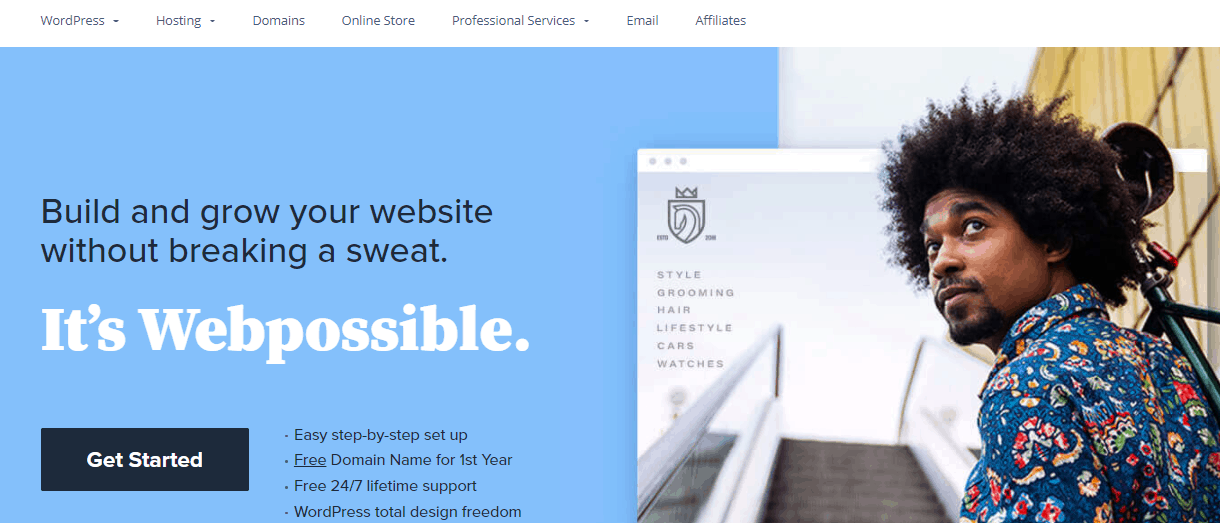 First up, you'll need a website domain and domain name; for this, we recommend Bluehost. Bluehost is a web domain provider. It's high-quality and low-cost. It has a heap of features and tools, but what we recommend Bluehost specifically for is hosting.
With Bluehost, you can opt for shared hosting, VPS, or dedicated hosting. You'll also get a domain name for free for your first year. If you don't have a name for your website domain yet, don't worry. Bluehost will provide you with a temporary domain name that you can switch out later, chatting to their support team.
A nice win is that it integrates with WordPress, too—more on WordPress later.
2. Google Workspace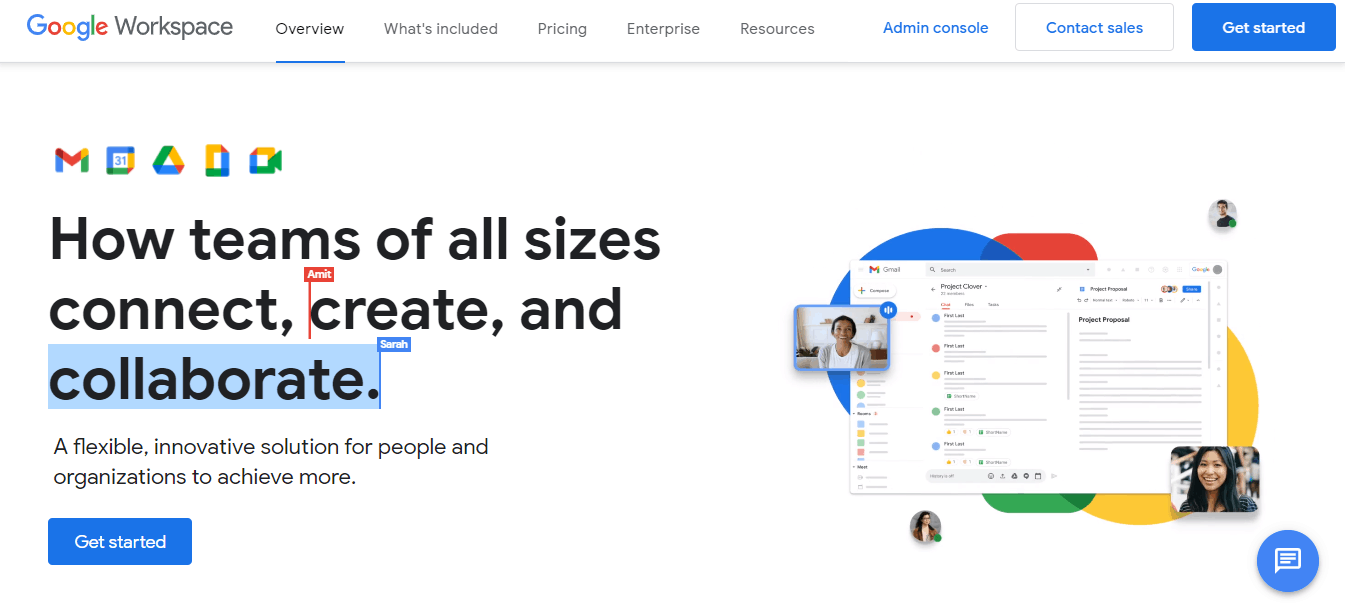 Next up, you'll need to get the operational side of your business up to par before you begin entering multiple email addresses and juggling your inbox. For this, we'd recommend Google Workspace.
Google Workspace gives you a heap of tools, but what we want it for is the @companyname email address—to give all of your future comms that professional edge.
Psst. Depending on what plan you sign up for with Bluehost, you get a free branded email address; however, it gets a little complicated if you're not in the United States.
3. Maze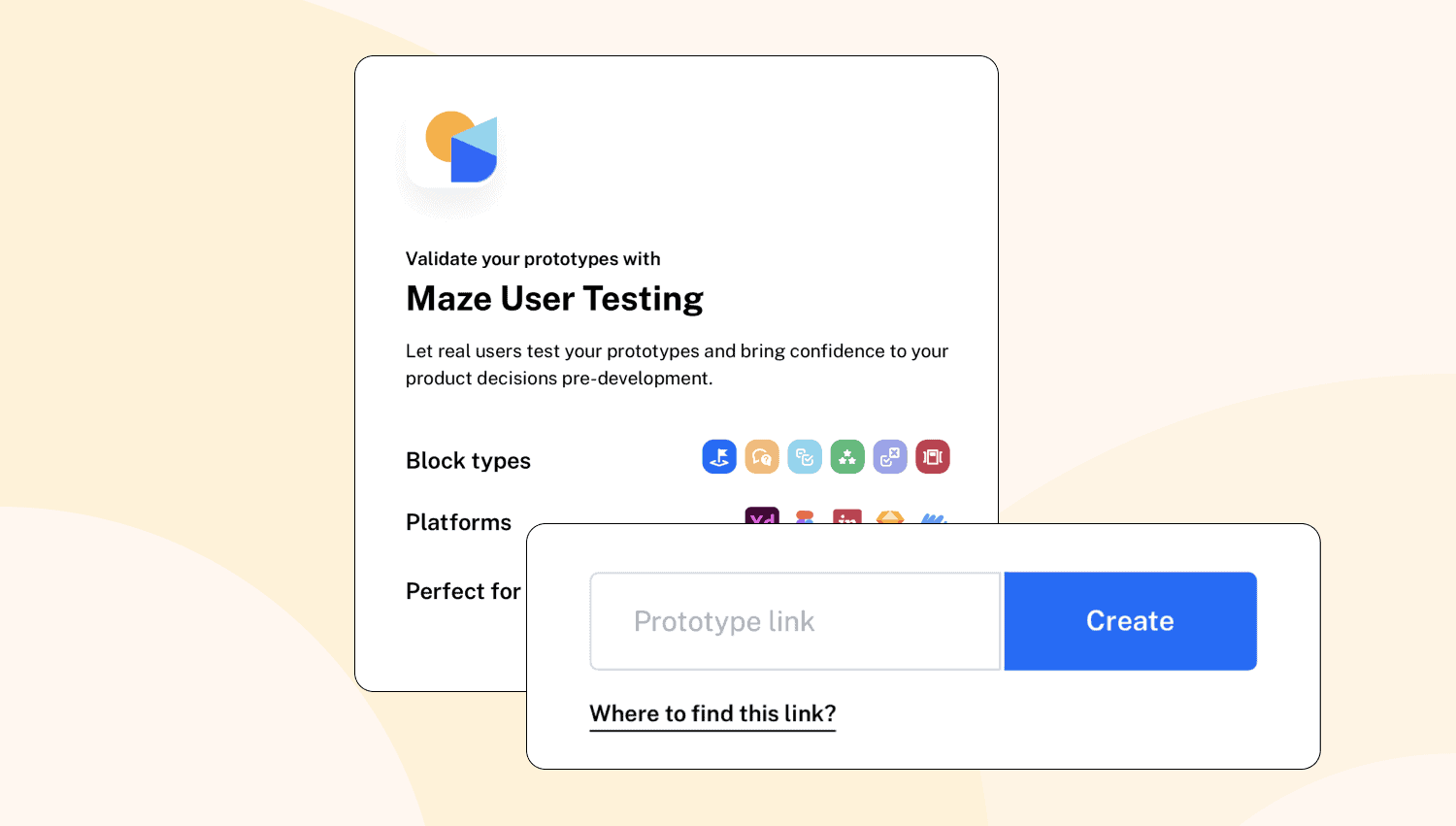 So, you've secured your domain, domain name, and business email address. Next up? It's time to get creating. Mapping out your website is probably the most daunting task in the website build. You want to get it perfect the first time around, we know.
Sorry friends, it's simply not possible. We're humans, we make mistakes, and we change our minds. However, that doesn't mean we can't get you as close to perfection as possible, and that comes by using Maze.
Maze is a user testing tool for prototyping. Whether you're building wireframe mockups, low-fidelity website maps, or have a more complete iteration that you want to test, Maze provides a heap of UX tools to put your ideas to the public.
Don't leave all of the decision-making to your gut instinct. Rapid test various stages of your website build and create a website that's built off of feedback and data.
4. WordPress
Let's have a quick catch-up. You've got your business email address, your domain host, and potentially domain name, and you've just completed your website mockup design; check.
Next, it's time to get busy and put it all into action.
At this stage, if you prefer to build your website from a template or match your mockup to a template, then Divi is a great tool for this. It's relatively low-cost and comes with some fantastic and adaptable designs.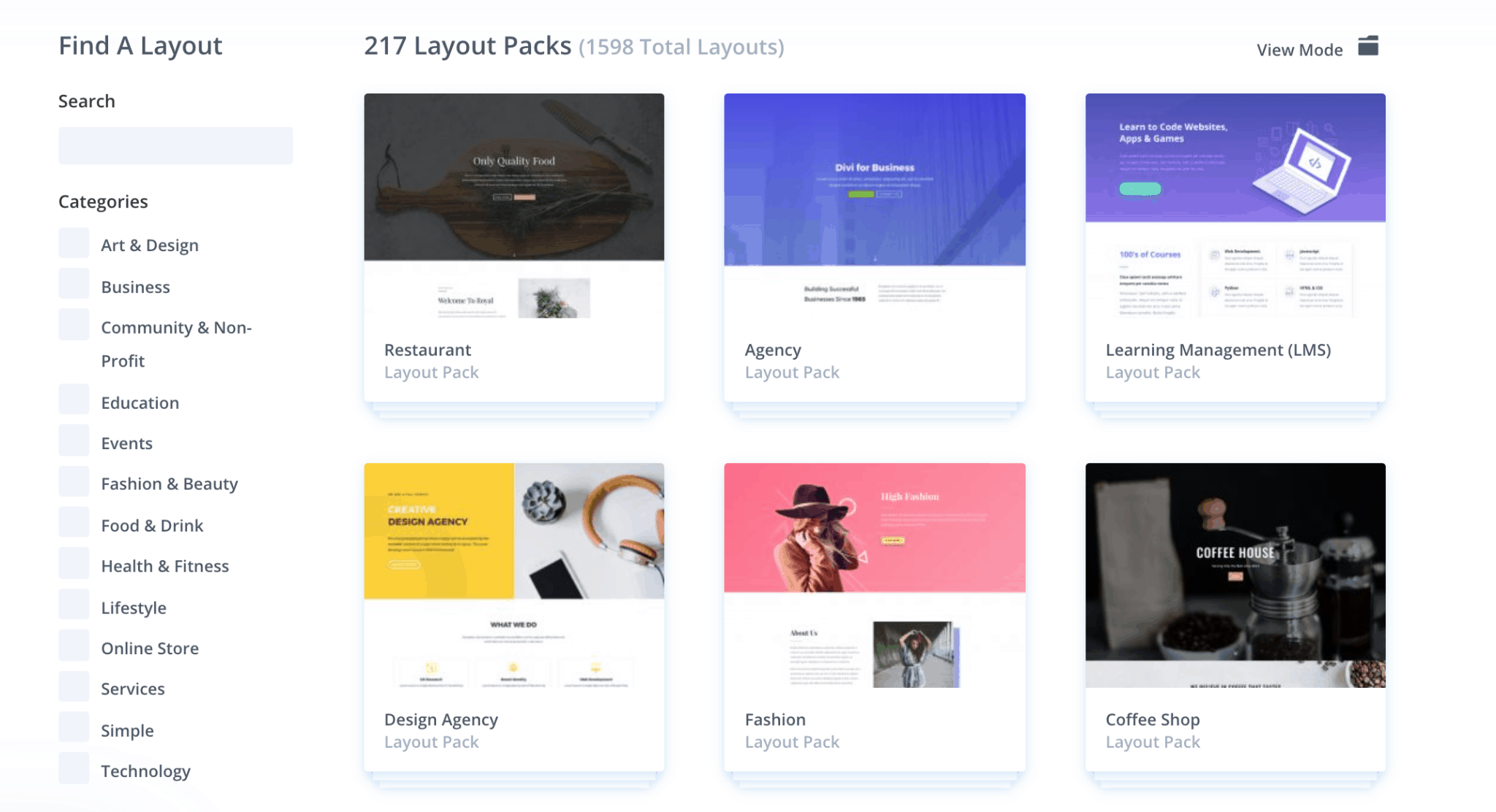 WordPress is the world's most popular content management system (CMS), and for a good reason. It's low-cost compared to its counterparts and relatively straightforward to use—you don't need a developer's knowledge to be able to navigate your way around WordPress.
With that being said, WordPress is a no-brainer for a CMS. Yet, the reason we're including it in the list is the plugins and tools you'll want to get to help build your website on WordPress. Oh, and by the way, they're all free!
Wordfence Security: constantly on the prowl for malicious intent on your website
Really Simple SSL: a level of security that makes your site accessible to more browsers
Redirection: If a page is broken or a button doesn't work, this tool allows for easy redirects
Smush: compresses image size without losing quality—great for load speeds!
Yoast SEO: helps tag your content, so it ranks better in search engines
5. Piktochart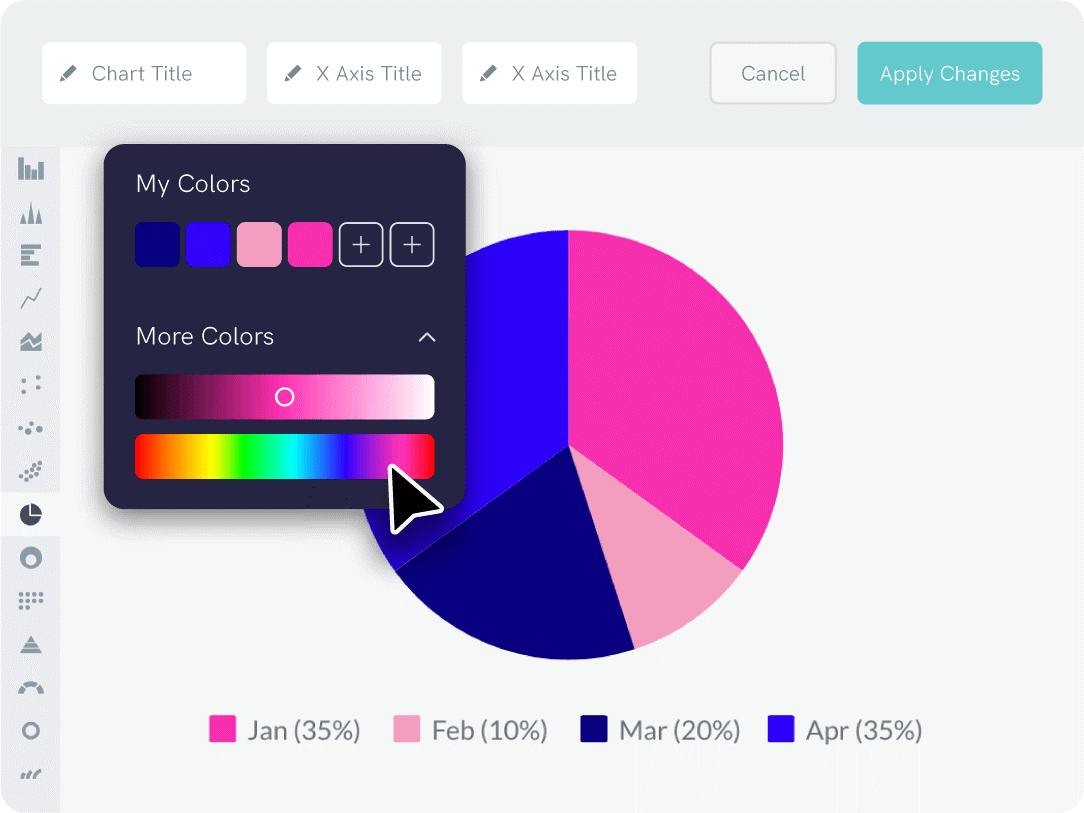 Now it's time to dive deeper into the content world and start putting valuable content on your website. Think about a content strategy that's relevant to your ICP, not too competitive, and with a wide enough net at the top of the funnel.
Once you've got your content strategy locked down, you can begin creating, and Piktochart is a great place to start. Breathe life into your blog content by creating infographics and presentations that set your content apart from the rest.
Remember, you constantly want to be providing value and helping people get their job done—just ensure it's one your product or service can do for them.
6. Mojomox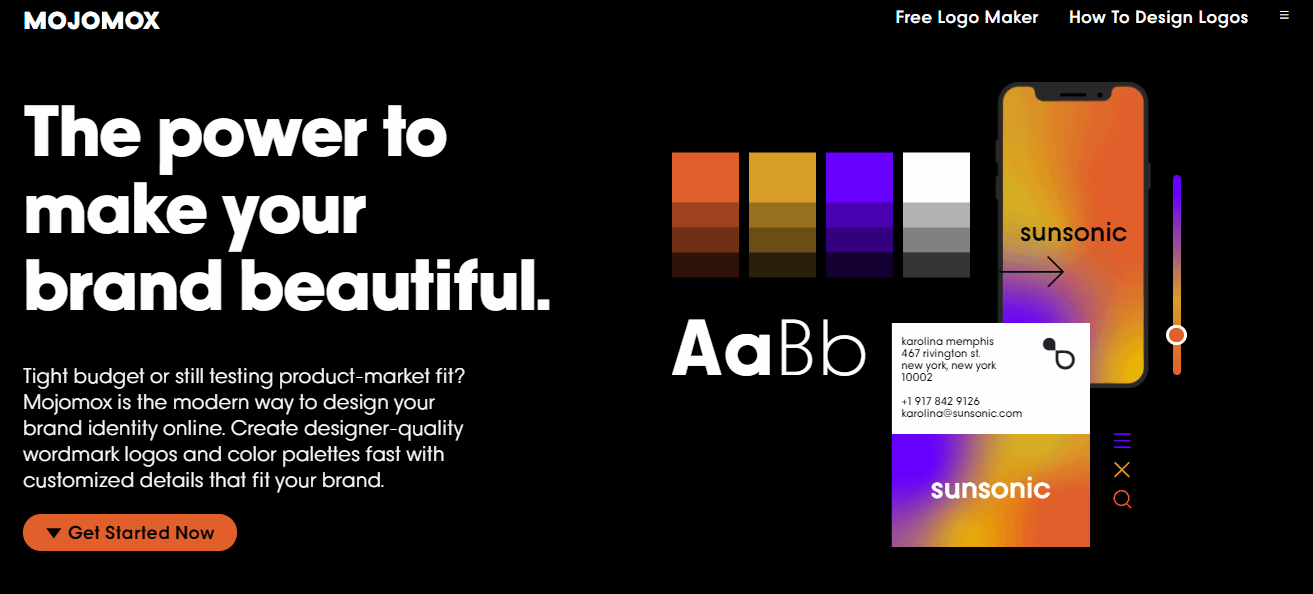 Need a logo that will distinguish your website? Try out Mojomox! It's a neat tool that allows you to create logos that look like they were designed by a designer, thanks to its user-friendly interface.
All you need to do is select a template, type in your company name, mix and match letters and colors for your brand's personalized touch, and you're good to go!
It's a must-have tool for startups on a budget.
7. Chrome extensions
If you're not a Chrome user, you can jump to the next step. Or, perhaps we can sway you with these add-ons. As you go through your content creation stage, there are a few Chrome extensions that will make your website build so much easier.
ColorZilla
First up is ColorZilla. This free eyedropper, color picker, gradient generator tool will make your world of color selection a whole lot easier. See a color you like? Grab it there and then get the code for it or save it to your palette to use later.
Grammarly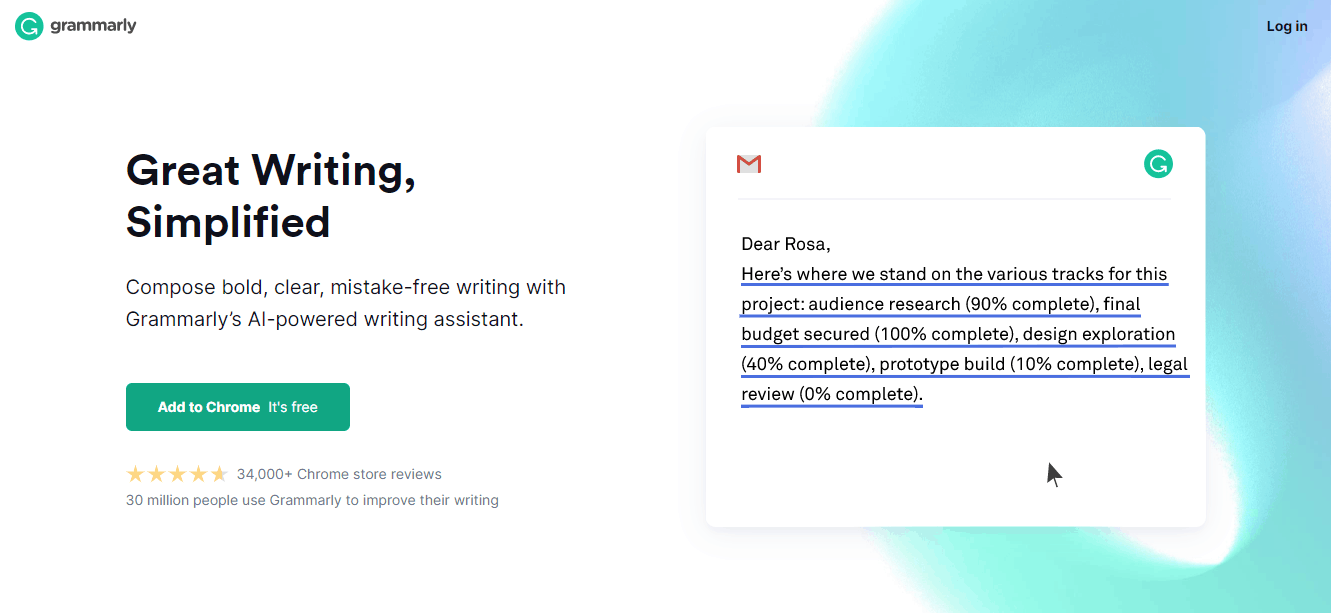 Even the pros make mistakes. Grammarly has a tool that you can copy and paste your blog content in to double-check. But, the plugin allows for a quick check-up of your copy in most text boxes you'll come across. It's great at spotting silly mistakes that you'll regret if you notice them once your content is live.
The paid plan can even check for tone and style too!
Pic info
Simple yet effective. Pic info allows you to hover your mouse over any image and immediately see its dimensions, among other things. This tool is great if you're looking at swapping images out of pre-designed templates and want to get the ratios just right.
Although not a plugin, Resize Pixel is a great accomplice to this tool. This online image converter allows you to upload an image and type in the pixels you need it to be. The tool will then resize the image to as closer dimensions as possible without losing quality.
Go build that (almost) perfect website!
That's a wrap! Building a website is by no means easy. It's a task that requires a great deal of time but also can result in an extremely high reward for any business—no matter your niche.
In the meantime, while you're building your website, or even new pages on your website, consider an under construction page to let your website visitors know that the page they are looking for—and need—is coming soon.
Use the tools we've listed in this article to make sure you start your website build off on the right foot.
Once you've got a product you're happy with, don't stop there. There's always room for improvement with your website. Find tools and resources to help ensure your optimization journey is just as productive and informed as your website build.
Good luck and happy building.
Author Bio
Ray Slater Berry is the content lead at Skale. He has been working in content marketing, and SEO for nine years. He specializes in the tech, innovation, design, and product sectors. He is also a published psychological thriller author with his first novel, Golden Boy.