When it comes to designing, managing, or even simply running a website keeping things clear and concise is crucial if one seeks success. This is why cPanel offers detailed graphical interfaces, or GUIs for short, as well as a multitude of other tools to web hosting platforms. Not only does cPanel help with the visual aspect of managing a website but also offers a multitude of APIs to ease the process of creation and maintenance for your customers.
Having #web #hosting service managed from a #cPanel GUI ensures having the easiest time possible when it comes to managing websites and servers.

What is cPanel and why is it so popular?
Released in 1996, cPanel graphical interface aimed at improving web hosting. But since then, it has upgraded its role allowing for enhancements to be added on. The reason for its popularity comes from cPanel's ability to simplify tasks that would otherwise be complex and time-consuming. Creating a central hub from which you can manage your website is invaluable, and having such a tool at your disposal has become almost necessary in contemporary web design.
So here are some of the best web hosting services that utilize cPanel for your convenience.
1. HostGator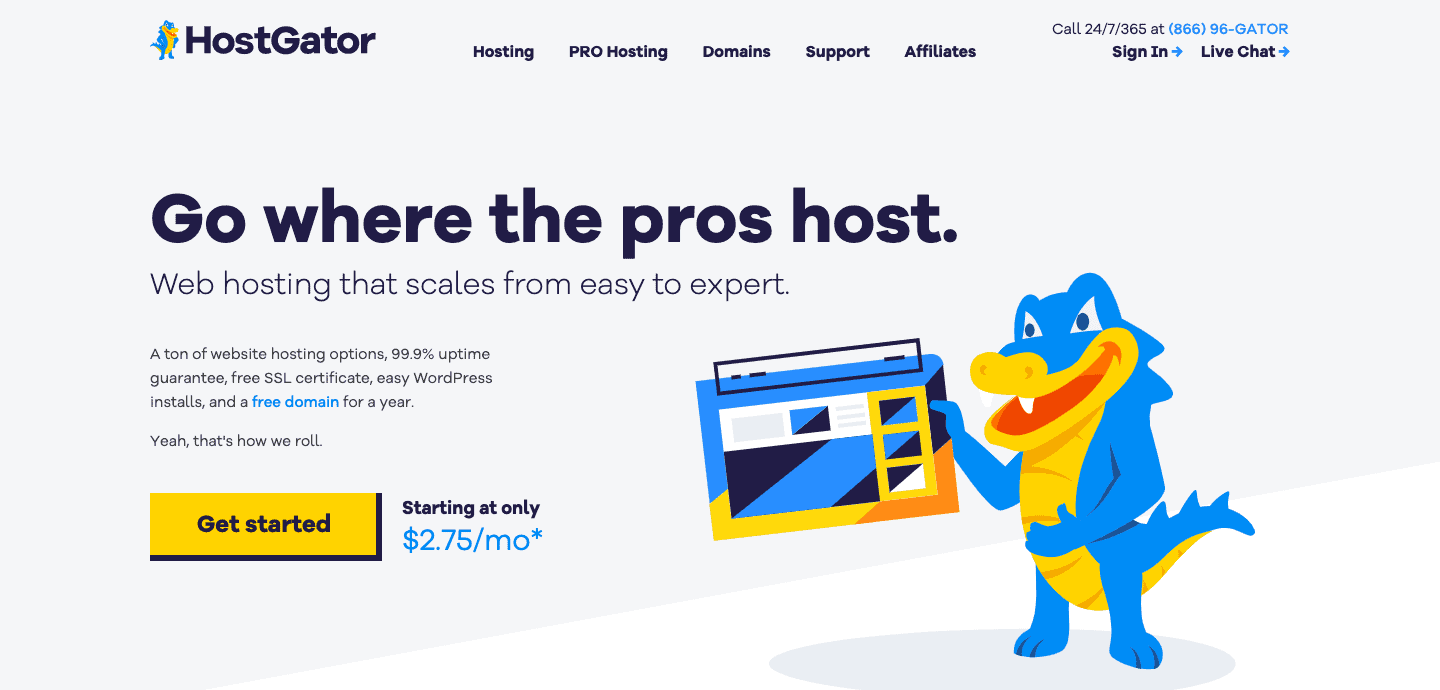 Having flexibility in web design is critical, which is why you should utilize HostGator as a hosting web service. HostGator prides itself in offering multiple flexible service plans that you can adjust depending on how well your business thrives. So instead of purchasing overpriced hosting, out of which you might not utilize its full potential, you can take a smaller scale option that can save you some crucial funds.
At the same time, if you experience proper growth, you can upgrade to other plans that provide a new and improved service. With over ten plans on offer, HostGator has a plan for everyone, from a startup blogger to an international eCommerce company. And with guarantees like a 45-day money-back and 99,9% uptime insurance, there really is no reason not to try it.
2. Bluehost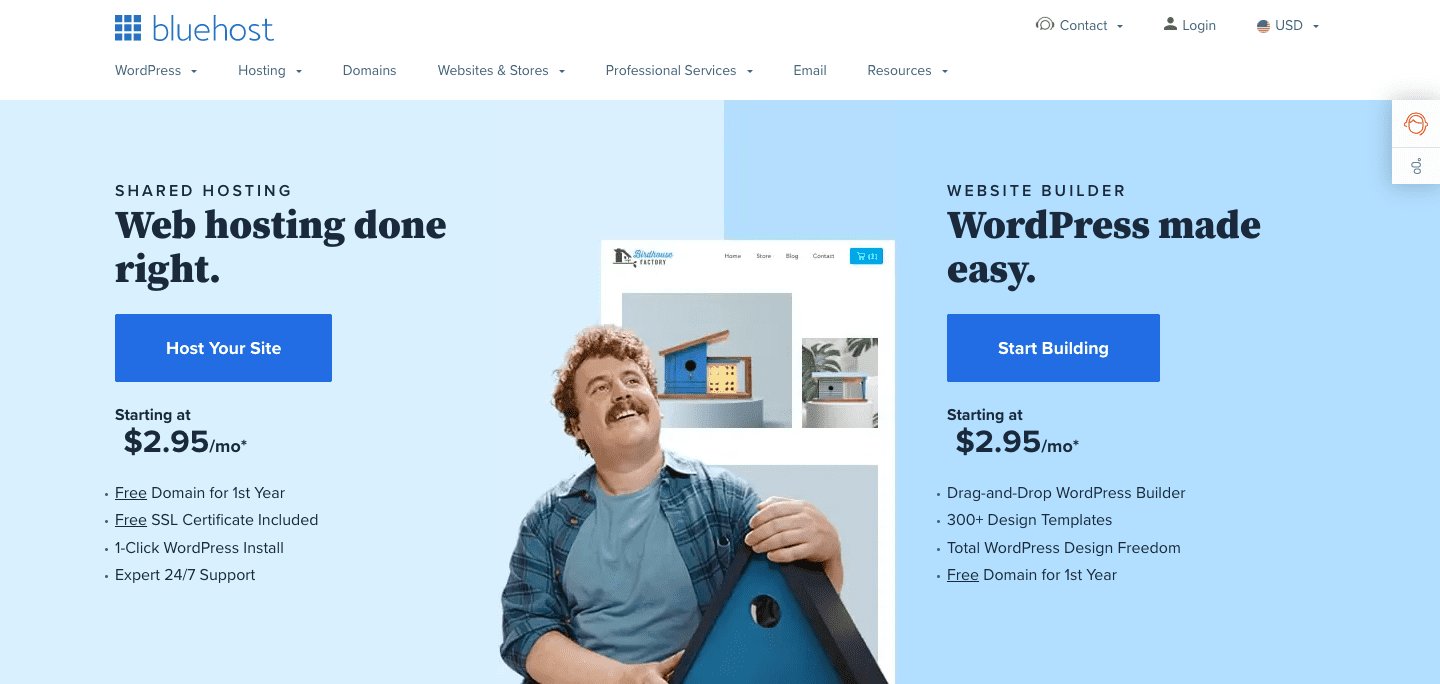 If you want an unparalleled user experience, you should try Bluehost. Due to its strong ties with cPanel, Bluehost's website management is incredible, which can be especially important if you're running a website with multiple managers as Bluehost can restrict access to ease your control and ensure proper division of labor for your co-workers.
And if you want to use a dedicated hosting service, you can even increase your storage on-demand without having to jump through various plans and bureaucratic hoops to get it. Bluehost's perfect for small businesses as it offers the most accessible control over your employees' work efficiency.
3. SiteGround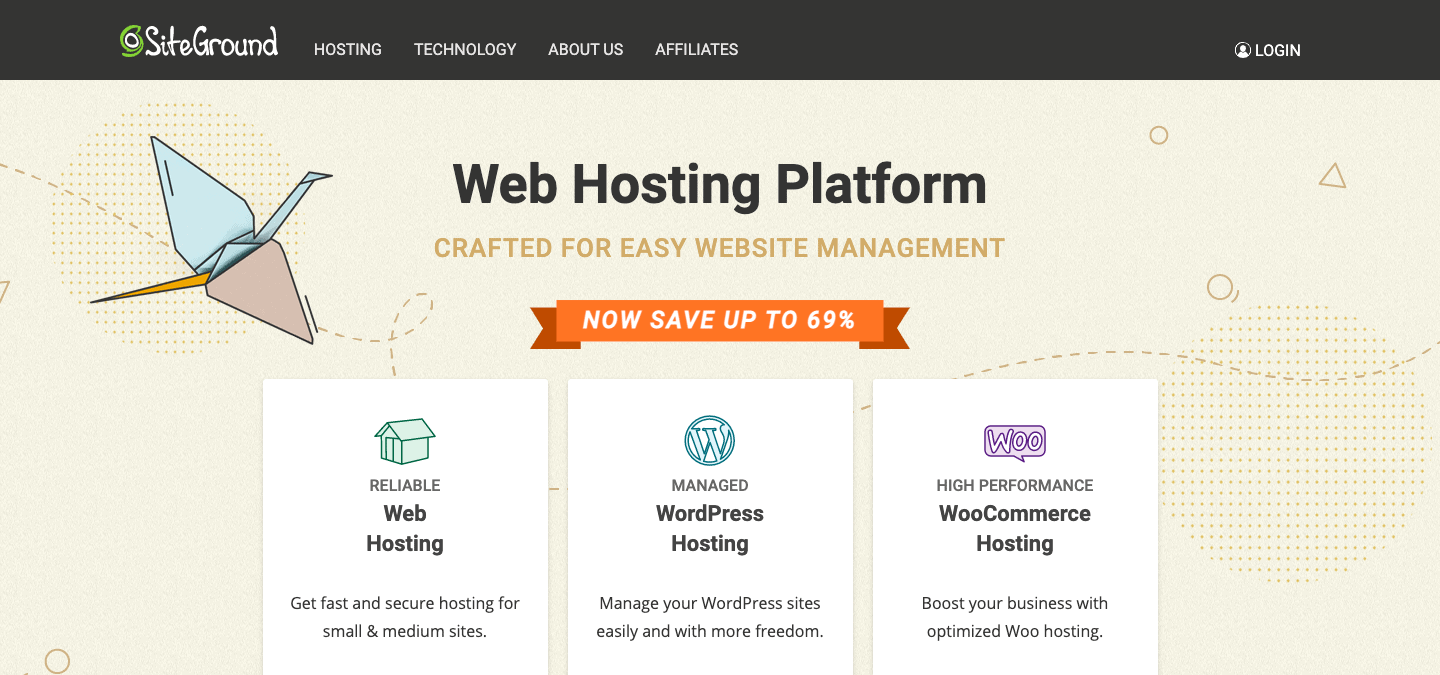 And if you want to use cloud hosting, look no further than SiteGround. With its innovative management system, SiteGround ensures ease of use so that you can focus on more important tasks instead of getting bogged by minute tasks. And considering how important site maintenance can be, making sure that it is easily taken care of gives SiteGround an edge over its competition.
By choosing such a reliable web hosting service with cPanel, you make your job easier and ensure that your website's growth is unhindered by downtimes.
4. InMotion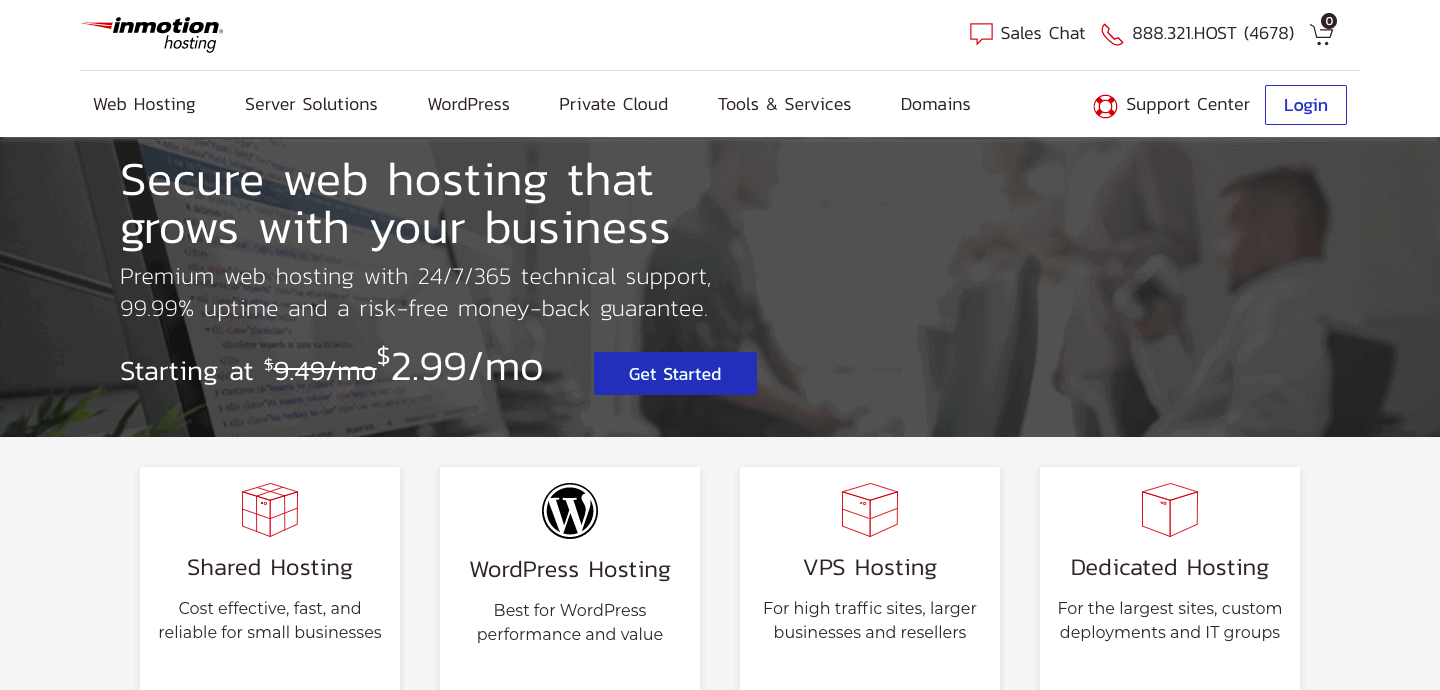 InMotion prides itself as the perfect web hosting service for small businesses. That's because it offers cPanel in its every plan, which ensures that you have absolute control over your website and how you'd like to manage it. Often services lockout features behind multiple paywalls, but with InMotion, all of its features are readily available.
The only thing plans manage is the size of your storage and bandwidth. You even receive data backups to ensure your website safety and security are up to date. And if you want to install additional cPanel apps, InMotion offers over 350 single-click installations.
5. A2 Hosting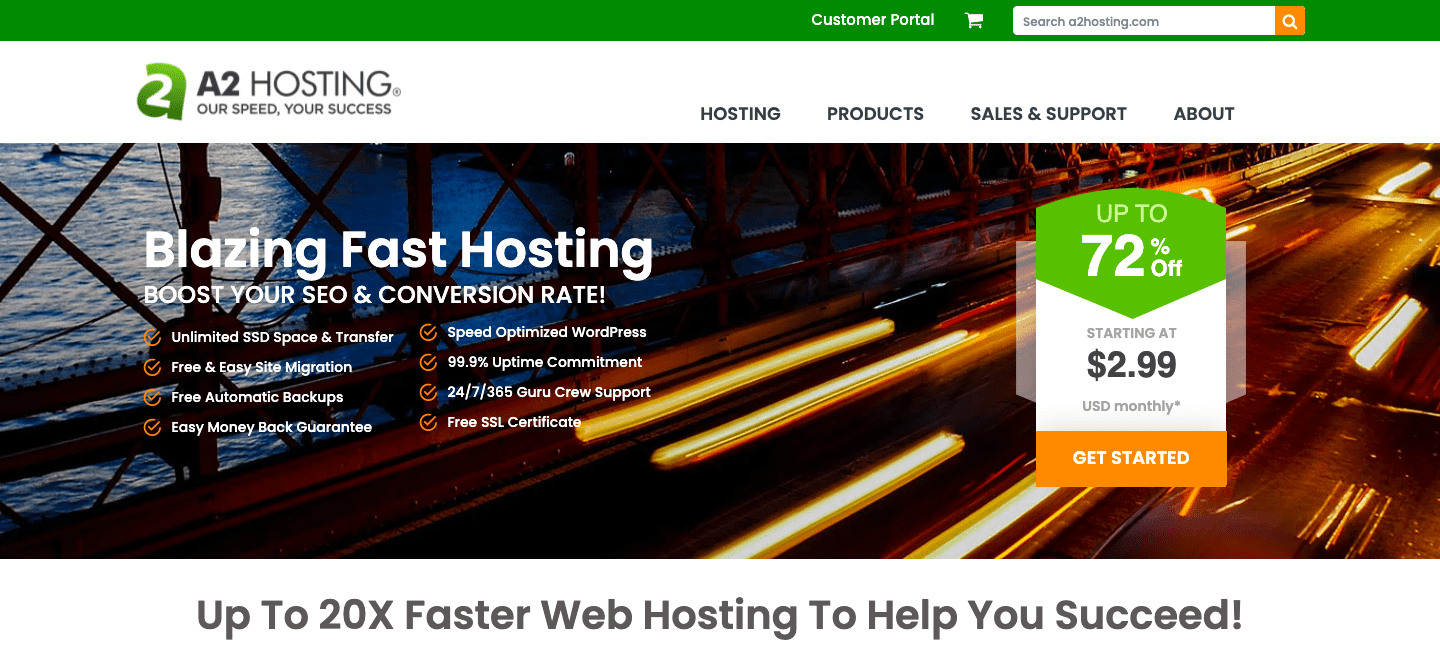 And if it's the speed you're looking for, look no further than A2 Hosting. With its high-speed and reliable hosting services, you'll be able to grow your business in record time. A2 Hosting also offers cPanel entirely for free, so even if you're taking the cheapest plans, you get the whole service.
You even get top speeds from the cheapest plans as A2 Hosting refuses to throttle its services for profit. And if you want to migrate a website, it's completely free too. Considering how performance is often the deciding factor when choosing a hosting web service, it is no surprise that A2 Hosting is currently one of the most popular web hosting services on the internet.
Conclusion
If you want to start a website, it's critical that you choose a good web host, and choosing one that offers cPanel immediately is generally a good sign. After all, cPanel has become indispensable in modern web design. Therefore, a service that provides it indicates a quality that a website and business looks for.