Network security is a defense of access to directories and files in a computer from unauthorized changes or possible hacking. It is a broad term that involves a lot of processes, devices, and technologies.
Today, every organization, regardless of industry or infrastructure, requires a network security solution in place for any possible threat that may surface.

One type of network security is firewall protection. This is network security that controls and monitors outgoing and incoming based on fixed security criteria. It is mostly applied to prevent unauthorized Internet users from gaining access to any private network linked to the internet. As a lot of network threats are surfacing the internet, here are a few of the most accessible firewall protection in the market.
GlassWire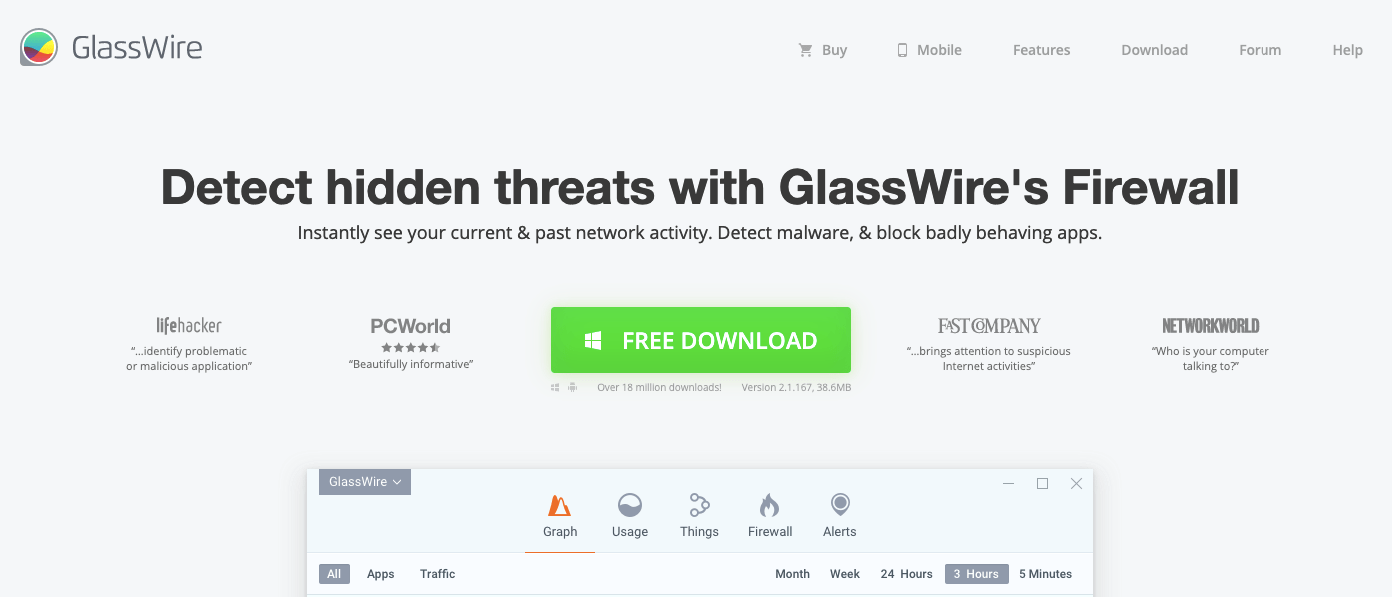 GlassWire is called by its developers as a "visual firewall" due to it gives you significant transparency into your network activities. However, using this firewall protection requires a substantial amount of knowledge in networks to be able to understand its notifications and interpret its chart. Its program offers a simple user interface that arranges its tasks very well.
It shows five tabs at the top of the program. The Graph (allows you to have a real-time view of apps using the network and the traffic being used.), Firewall (list of active programs), Usage (shows data usage), Network (devices detected on your network) and Alerts (shows all the alerts gathered). It also offers an additional option to disable all notifications for 24 hours.
NetDefender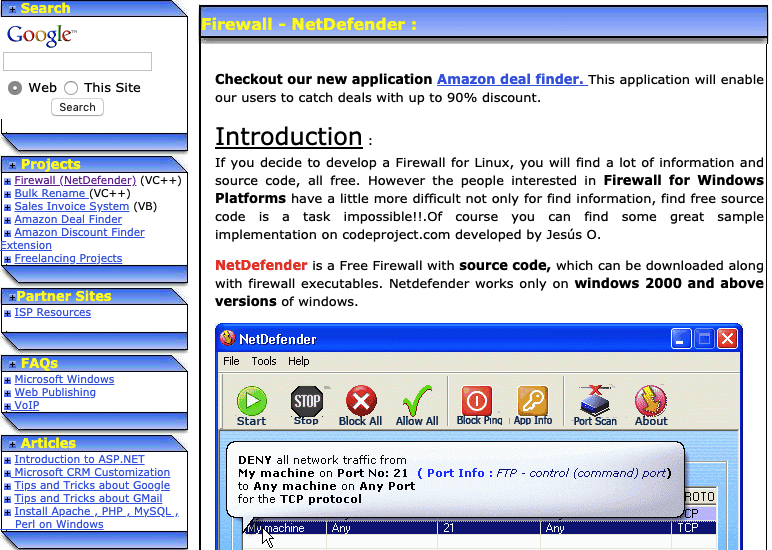 NetDefender one offers a fundamental firewall program compared to others which are suitable to all categories of user. It works on windows and any higher versions of windows. Since it allows you to define any source and destination IP address and port number, this means you can obstruct any FTP (File Transfer Protocol) or any other port from being used on the network.
Unlike other firewall freeware programs, this one gives a straightforward and less hassle installation procedure. Some people preferred putting this on their computers as it allows you to block or authorize any incoming traffic with just a click of a button.
Privatefirewall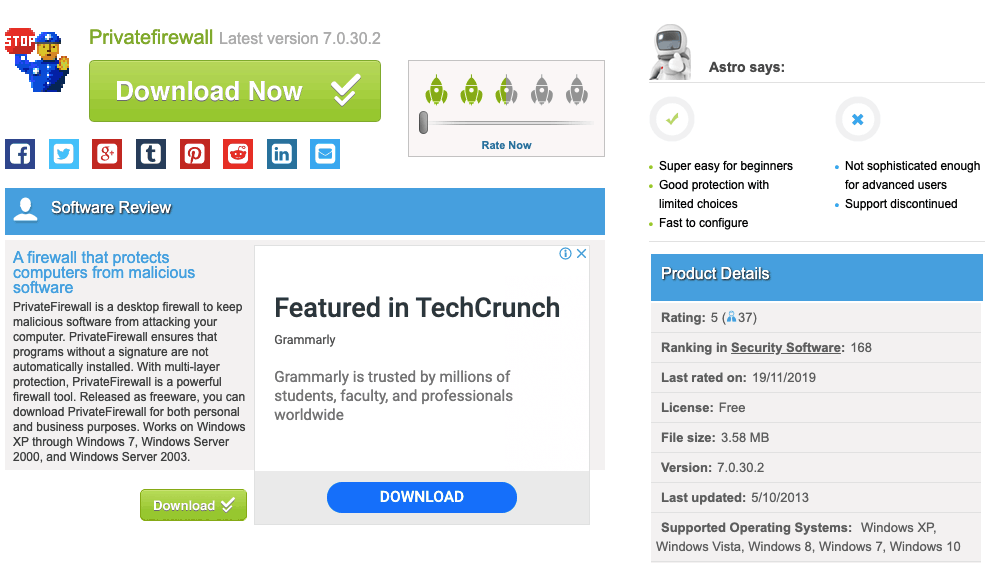 Privatefirewall is a unified, integrated desktop and multi-layer intrusion software. It allows its users to quickly recognize and alter the list of applications that are blocked or allowed. This takes care of the Windows vulnerabilities that hackers take advantage of to obtain unauthorized system entry and cause damage to private systems and data.
This may also be considered as a good anti-theft and anti-intrusion as it obtains an adequate bundle of security features. You can also filter or block traffic without any extra buttons or prompts, which is a simple way to stop all network activity at once.
PeerBlock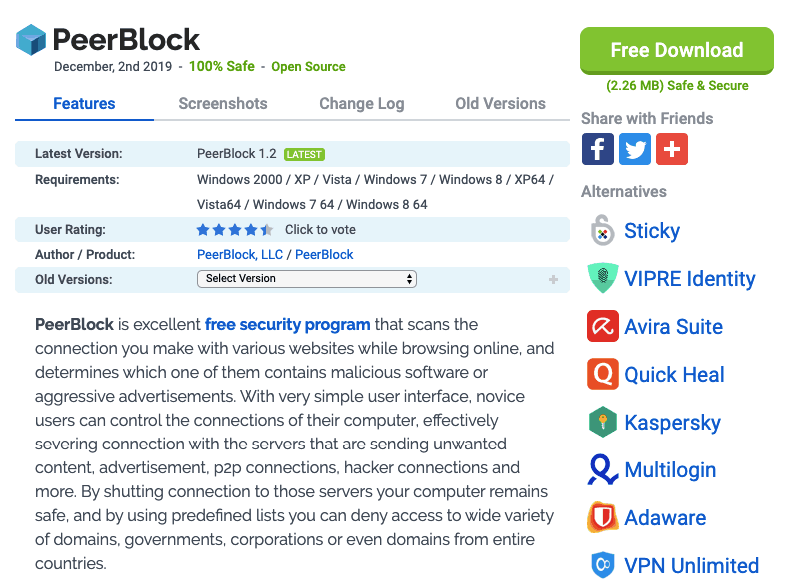 PeerBlock is an open-source personal firewall that is different than most firewall programs. It is an advanced excellent IP blocking tool as it allows its user to block an entire list of IP addresses under a specific category type. Apart from its easy on and off toggle, it also prevents most pop-ups and ads from most websites.
This works by providing a list of IP addresses that will be used to block your access to both incoming and outgoing connections. Any of those listed won't have any access to your computer and network in the same way that you won't have any access to theirs.
AVS Firewall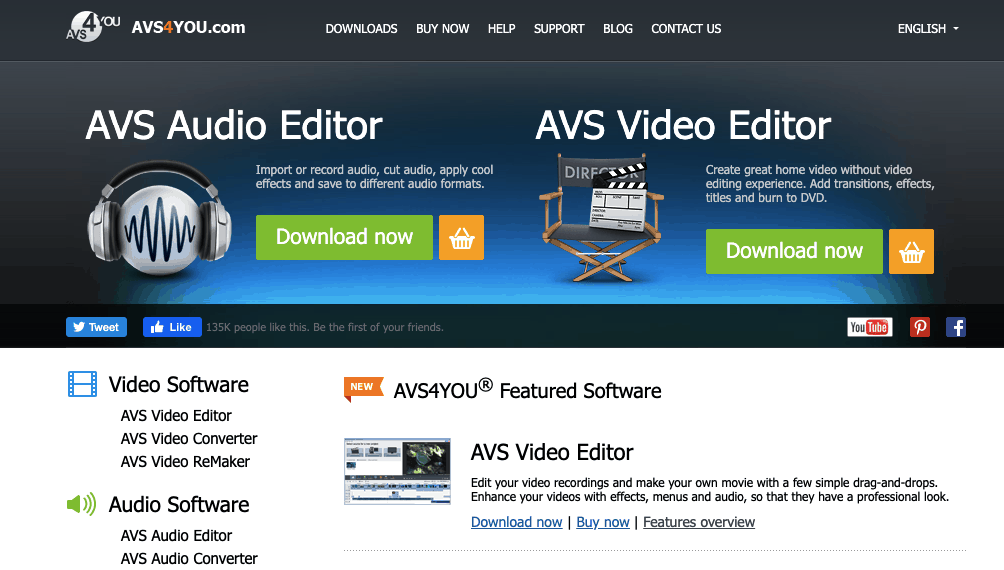 AVS Firewall is a free downloadable software for Windows PC. This type of Firewall gives a straightforward and friendly interface that should be easy enough for everyone to use. It allows you to come up with your profile and set up your own rules to control the internet connections and network.
Many of its users enjoy its intuitive interface, along with a lot of its customization options. One of its best features is also its so-called "Parent Control," which only allows access to a distinct list of websites. You may also set a password to this section to avoid any unwanted changes.
Takeaway
Your computer's Firewall plays a vital role in keeping your machine secure from any unnecessary and unwanted access. It doesn't need to be expensive as various firewall programs are being offered free in the market.
Though a firewall offers a certain amount of security in your PC, it can't protect your entire network from an attack. Another helpful way to keep our systems and computers secured is by limiting our access to sites that we think may be malicious. It will always be us who is in control of the programs we give access to our networks.