Attracting top talent for your business is crucial for success, and a job board plugin for your website can make the process much easier. These tools allow you to quickly post job listings, accept resumes and applications, and manage candidates from one place.
Depending on the budget you dedicate to your website development, you might find some job board plugins are unsuitable since they come with a significant fee. This is why we compiled a list of the best plugins, which will provide all the needed features without breaking your budget!
WP Job Manager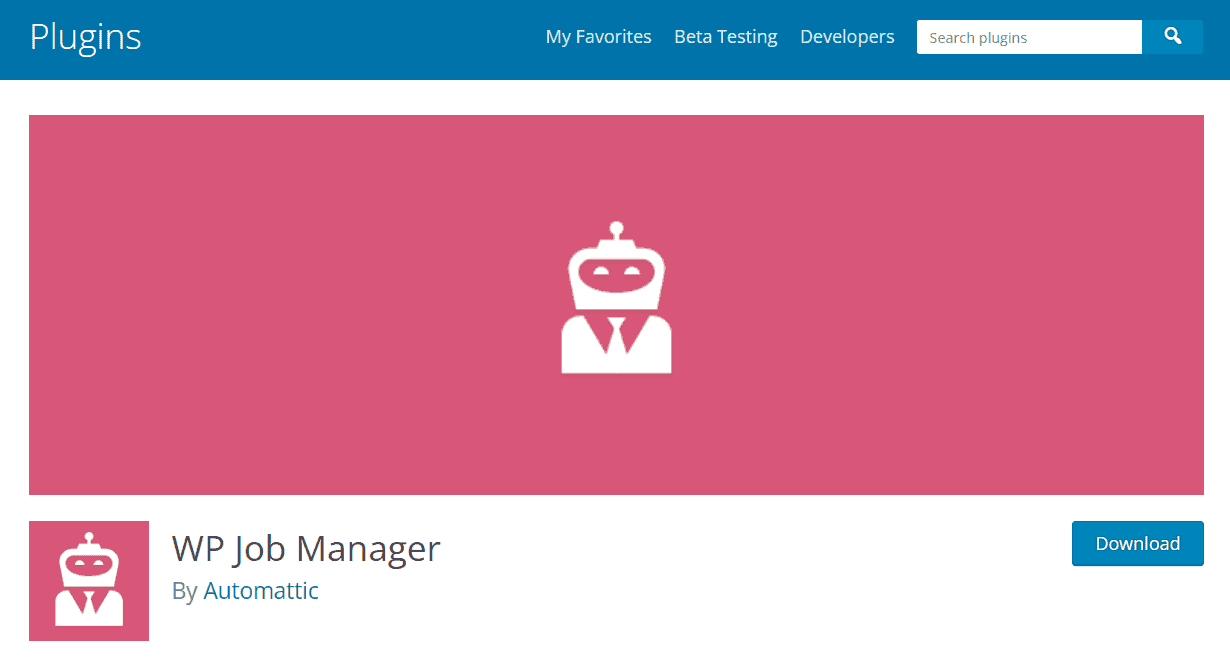 WP Job Manager is the most popular free WordPress job board plugin. It comes with the reason that more than 100 thousand users decided to use this solution for managing job listings, applicant resumes, and job applications. This plugin is simple and easy to set up yet offers enough customization features to blend in the existing website on WordPress seamlessly.
If you decide to use this plugin, you will be able to use shortcodes for using all modules of the job board across your website. If you are using WooCommerce for your eCommerce website WP Job Manager is the best solution since it easily integrates with this plugin.
Simple Job Board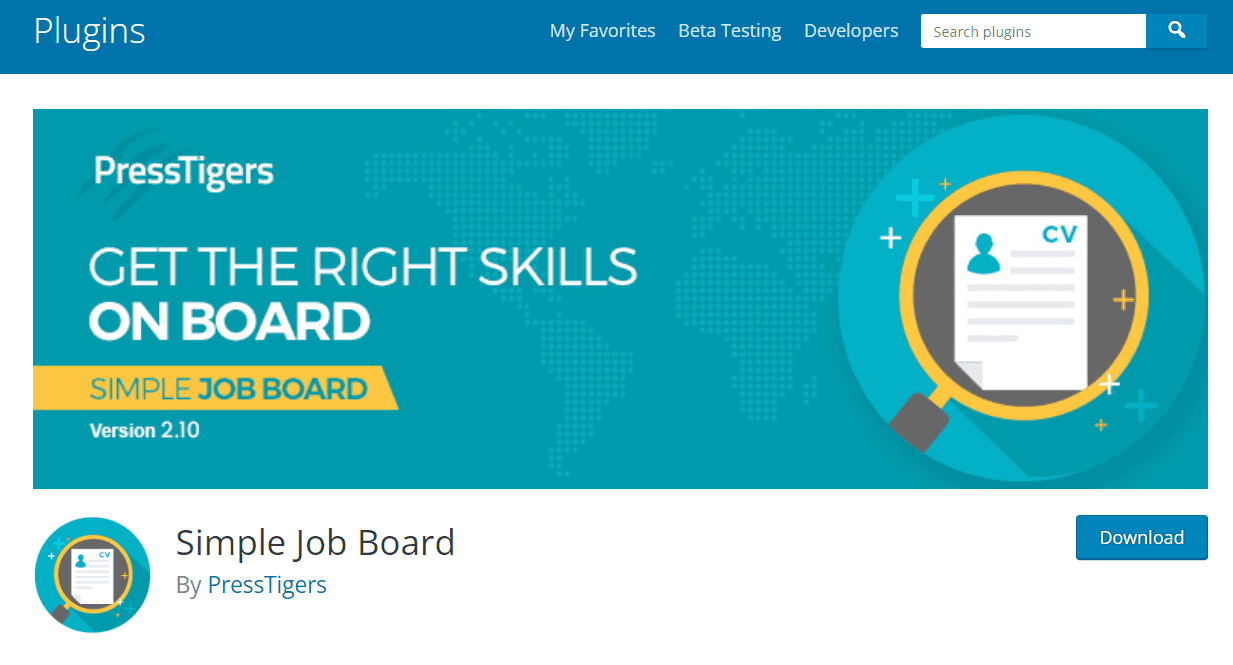 Next on our list is Simple Job Board, a simple yet effective plugin that will answer your needs for job board-related functionalities. One of the key features of this lightweight and the user-friendly plugin is the search and filter module.
It allows you to search for jobs based on location, type, or other parameters. This way, job seekers will easily navigate to the position they are looking for. Simple Job Board also offers shortcodes and quick customization, which has some limitations.
Formidable Forms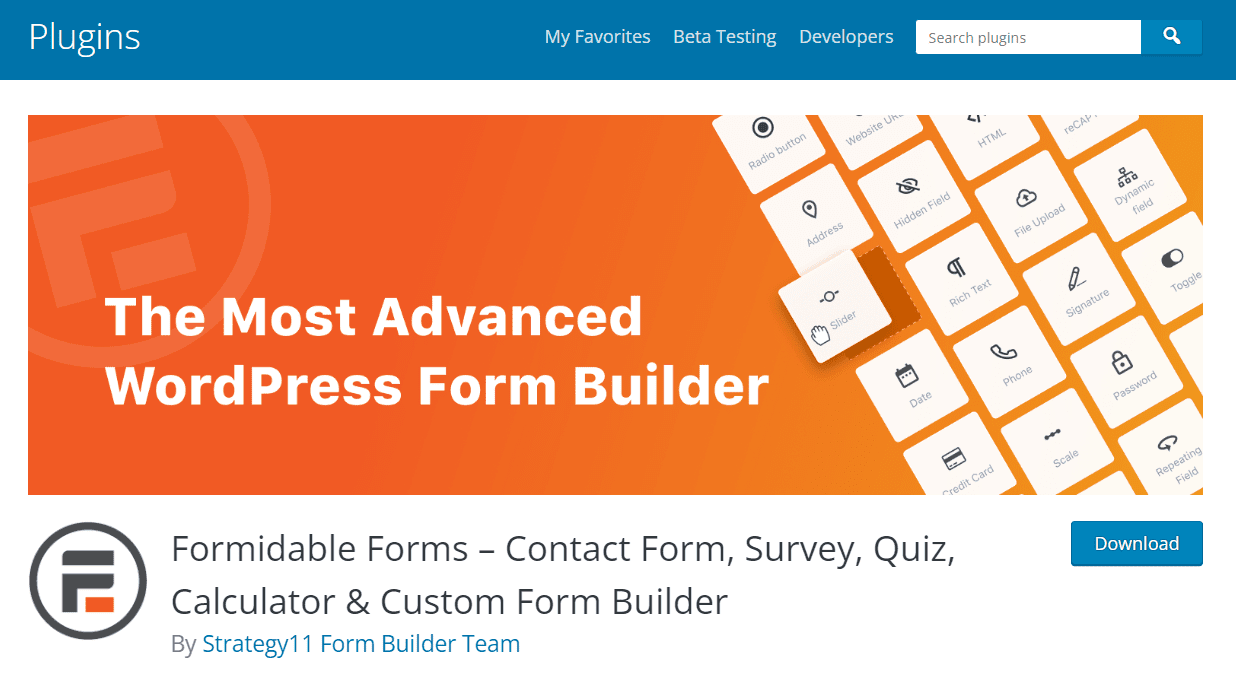 Formidable Forms is a plugin that we can classify as a free WordPress job board plugin since it allows you to create unique and functional forms. Formidable Forms will enable you to develop and integrate advanced forms across your WordPress website quickly.
All forms have an administrator dashboard view, allowing you to see all previous applications, enabling seamless management. The nice thing about this approach is that you can use this plugin for other forms you might need on your website, like contact or complaint forms. Plus, you get a PDF generator to customize any PDF you want, like a PDF business directory!
WP Job Portal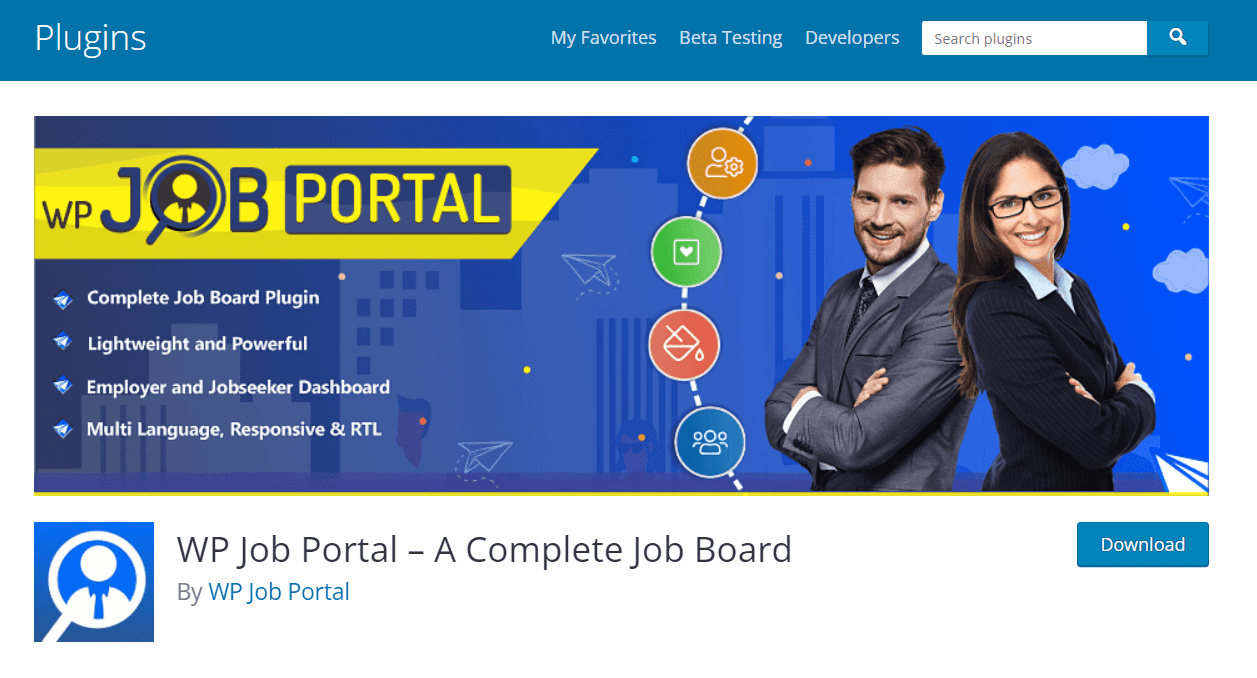 WP Job Portal is a newcomer in WordPress job board plugins. Yet, it offers plenty of useful functionalities that were, up until now, reserved for premium plugins only. Visually speaking, it easily integrates and blends in with most of the popular WordPress themes and can also be used with page builders like Elementor.
One of the things that most free WordPress job board plugins from this list miss are the custom fields. With WP Job Portal, you can add custom fields to your job postings to collect any information about possible employees you want. This makes navigation for job seekers easier since these custom fields can be included in the filtering of job listings.
Jobs for WordPress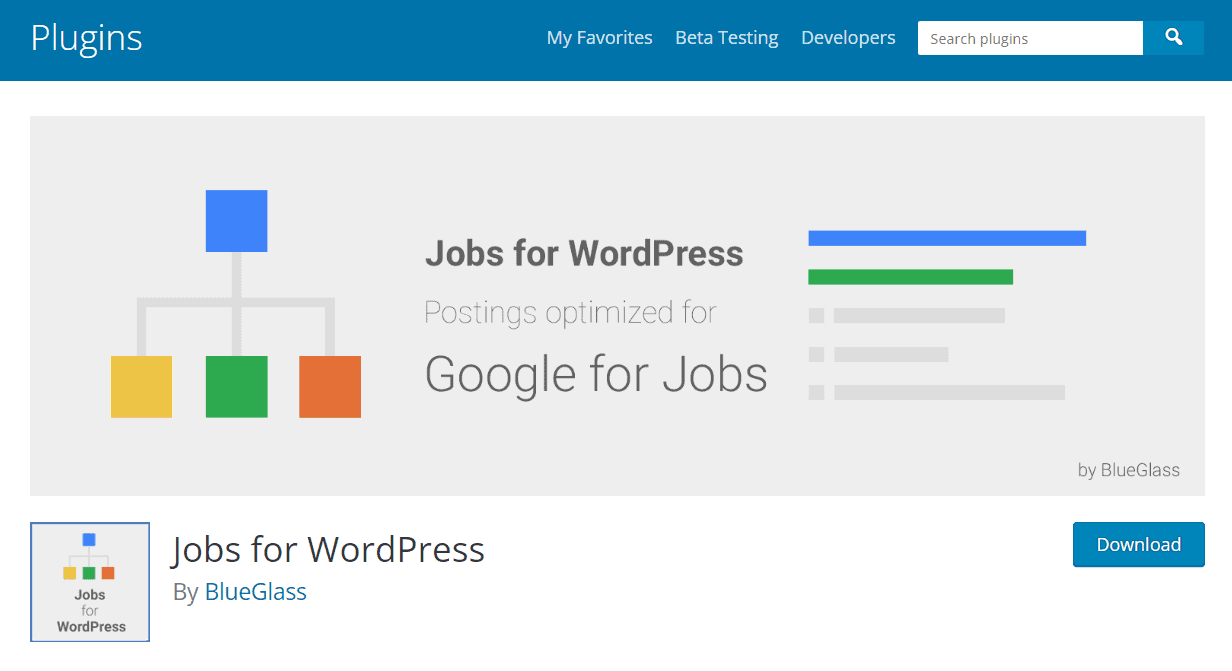 Last on the list is a plugin that advertises as 'Google for jobs.' Jobs for WordPress is trusted by more than nine thousand users who enjoy the user-friendly experience that this free plugin provides. All postings are automatically structured, which means a lot for SEO optimization.
The neat feature is the application to PDF module, which allows you to download the application as a PDF file if needed. It has built-in spam protection, so you can rest assured that your postings will not be an easy target for bots and spammers.
Conclusion
Choosing a perfect free WordPress job board plugin might be quite a hassle. With all of the plugins we offer, launching the first listings takes only a couple of minutes, so make sure you experiment and find the one that fits you the best. Make sure you consider plugins that offer more features like custom fields so you are more agile in the coming months and years.