The demand for websites is growing in leaps and bounds every day, and web designers have had to put their best foot forward to come up with brilliant and creative designs that stand out in every competitive field. This cut-throat competition has fathered some of the most creative and innovative designs yet and contributed to significant advancements in technology that have enabled designers to unleash their full potential.
2019 has been an exciting year for web design in general. Only six months in and we're already swamped with dozens of 2019 trends that have changed the dynamic of web design entirely.

In this article, we'll discuss some of this year's top web design trends we've come through so far.
Top Web Design Trends for 2019
1. Vibrant Color Schemes
One of the best trends we have in 2019 is vibrant color schemes. This year, site owners are turning to rich, vibrant colors to make their website layouts pop. This trend is a sharp turn from the mellow and reserved color schemes that have had widespread popularity in recent years. Businesses and companies have settled on colors for identity and relatability. These firms seem to have borrowed a leaf from Facebook, which is known for its predominantly blue interfaces.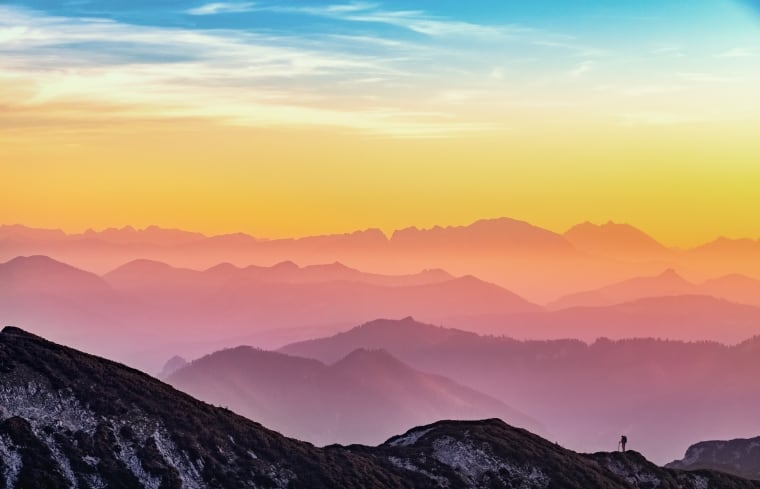 While sticking to one color is okay, most designers have opted for a more vibrant mix of high contrast hues spread all across the web pages. From gradient backgrounds to shifting color animations, the possibility of using bright color schemes are endless. Moreover, these colors are easy to integrate into your website layout; all you need is a sound color palette, and you're good to go.
2. Incorporating Videos into Websites
This year has seen a dramatic surge of video use in websites in comparison to previous years. Website owners have resorted to increasingly bigger and bolder videos to attract more traffic to their sites. These videos serve both an aesthetic and functional purpose with some being instructional and others being promotional depending on the site in question. Add vivid colors to the mix, and you're looking at a pretty eye-catching website and a very appealing interface that visitors immediately fall in love with.
The trick with adding videos to your websites is to have them always complementing the texts and vice-versa. Check out UnderConstructionPage for great examples which seamlessly struck a balance between text and videos with lovely results.
3. Transitional Designs
If you've never used transitional designs for your web layout, then 2019 is an ideal time for you to try it out. Even simple transitions could transform your site from bland and boring to vibrant and full of life. Top designers have come up with gorgeous section based transitions with amazing effects to elevate the design of your website entirely.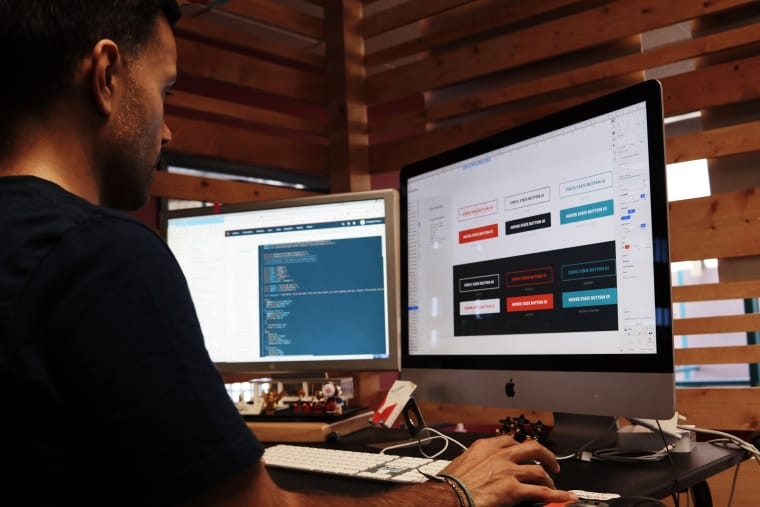 Be it horizontal or vertical transitions; web designers always seem to have a way of making these transitions look stunning and unintrusive. With the added functionality of advanced parallax effects to highlight these specific areas of your web page, transitional designs have never been more classy and straightforward.
4. Micro Interactions
User interface experts are pretty torn when it comes to micro interactions. On one hand, you have the advantage of increased user engagement, while on the other hand, you have a possibly annoying tool that can put your visitors off. So the question remains, what is the best way to approach micro interactions in websites?
Before settling on micro-interactions, it is crucial to understand your target audience exhaustively and tweak your website with relevant micro-interactions that won't overwhelm your visitors. An excellent way to do so is coming up with a list of possible interface interactions and whittle down to the most Clickable objects and navigation tools are excellent places to start with, before venturing into other forms of micro-interactions. With the right web designer, you could flawlessly add micro-interactions onto your webpage.
5. Voice Adaptability
With tons of people riding the smart device wave, voice interface could soon be more of a necessity than a luxury for web pages.
Voice interface has taken 2019 by storm, and more and more devices are gearing up toward a future of voice interaction as their primary interface. The challenge falls on web designers to come up with a way to successfully accommodate voice commands into websites.
While many have made significant strides on the matter, there still a lot of work to be done to perfect voice interface in sites.
None the less, some websites have already adopted this method of interaction though it may take a couple of years to transition fully into this UI. Though still in its infancy, voice interaction can give your site an edge over others and attract a large number of curious visitors.
6. 3D Renders on Flat Pages
Flat design web pages are quickly becoming a thing of the past, as more and more web designers are embracing 3D renders and meshing them into the flat pages. This technique makes for stunning and mesmerizing visuals that have users gaping in awe.
While no specific terminology has been put forth for this exact design, most web designers have termed it as an amalgamation of flat page design and not necessarily a new concept. The trend seems to draw a bit of inspiration from the recent virtual reality wave that has taken us by storm, but unlike VR, you don't need any ridiculous headgear to enjoy this experience.
Layering and depth combined with smooth animations make 3D renders great to look at and could upgrade your website to a whole new level. To learn more on how to plan a corporate intranet strategy, visit Orangesoft blog
Bottom Line
The never-ending quest to keep up with the latest web design trends has kept most web owners and designers on their toes. As we progress in our respective area, it might be comforting to remember that just like seasons, trends come and go, and nothing lasts for an eternity. So if you're left out this year, don't fret. 2020 could definitely be your year or you could contact us today and we'll have your website up-to-date with the latest web designs.