We live in a digital world, and this world highly values how brands present and market their services and products. The way a business presents its offers can make all the difference when it comes to generating sales and winning people's trust.
For a #business to stand out online (especially in the #B2B sphere), one has to provide a customer-centric experience that is personalized to a good extent and still true to the brand.

To achieve this, marketers have a wide array of tools they can use and even leverage the new technology to buy TikTok followers as well as followers on other social media. As a matter of fact, along with publishing valuable and engaging content, using social media tools is one of the best and most effective social media marketing tips for success on TikTok, Instagram, and other networks.
Let's take a look at some of the best B2B social selling tools. These tools should find a place in your arsenal of tools that will come in handy when approaching prospects.
ZoomInfo ReachOut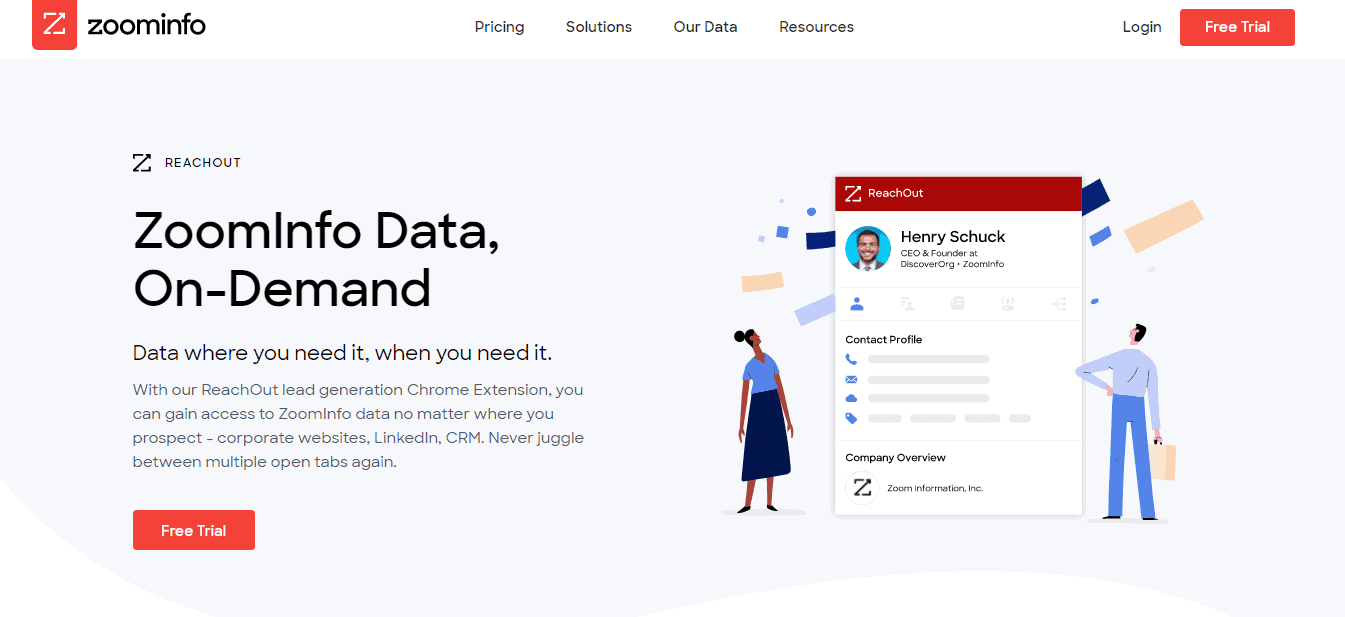 ZoomInfo is a well-known company in their industry, and it takes special pride in its comprehensive B2B database. ZoomInfo offers platforms that put sales and marketing professionals in the position to identify, connect, and engage with qualified prospects.
When it comes to ReachOut (ZoomInfo's tool), this social selling tool comes in the form of a Google Chrome extension.
ReachOut allows users to simplify the social prospecting process. Once the extension is installed, the user gets access to a prospect's direct phone numbers and email addresses gathered from ZoomInfo's B2B database. This happens as soon as the user views the prospect's LinkedIn profile.
ReachOut makes it convenient for users to integrate B2B data into their existing workflow. When a user opens the plugin while viewing a LinkedIn profile, they get to export the prospect to Salesforce, Outreach, or send them a direct email with a few clicks.
All of that makes this tool a very good fit for recruiters that are active on LinkedIn.
However, keep in mind that even though ReachOut is one of the best tools of this kind available today, ZoomInfo prices have gone up recently. If you own a startup or don't have sufficient budgetary resources, you might want to look for various ZoomInfo alternatives which are more affordable but still do a good job.
Hootsuite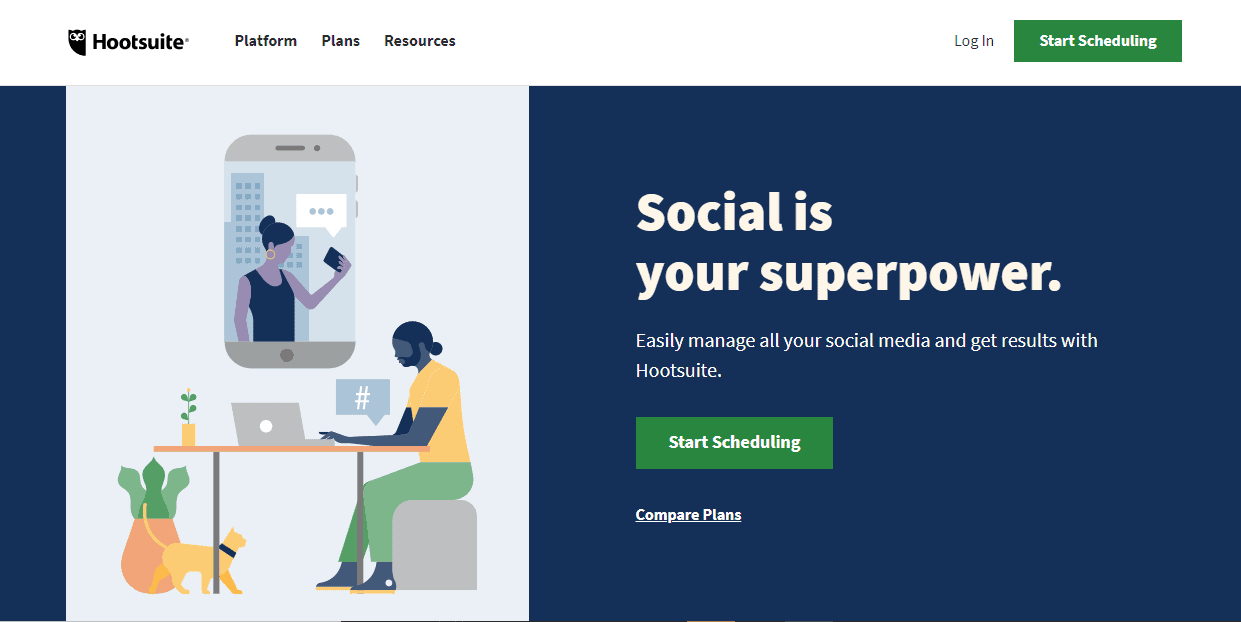 Hootsuite claims that its main benefit lies in the power of human communication. To be precise, the company was created to help people connect on social media so that they could team up and achieve great things together.
It all started in 2008 for Hootsuite when Ryan Holmes and his small team decided to transform Hootsuite from an idea into a proper business. Today, their platform has thousands of satisfied users, and experienced marketers around the globe have had a chance to work with Hootsuite in some shape or form.
Hootsuite is a great social selling tool for brands and businesses that are looking to make a significant impact with the clients while avoiding the switch between various social selling platforms.
The tool allows users to handle a wide array of social media platforms, the content that is posted, and performance measurements to see how the social tactics are affecting actual sales. It does not matter if a marketer is focused on nurturing LinkedIn prospects or they want to increase their sales on Facebook; Hootsuite can be of great use. It offers multiple tools including a tweet scheduler, Facebook scheduler, Instagram post scheduler, analysis tools, and more; which makes social media management a breeze.
Sotrender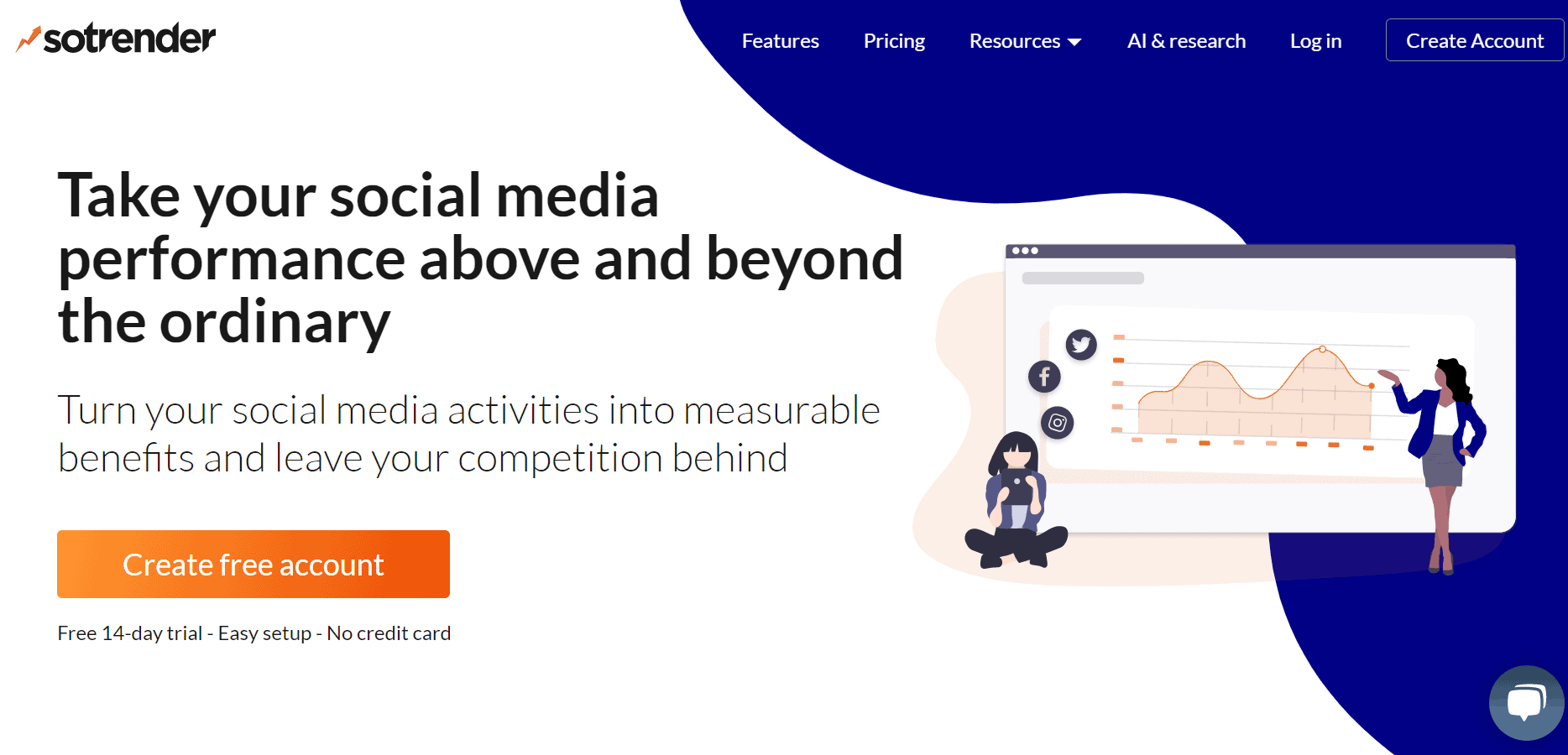 Sotrender is a social media product that helps marketers optimize their marketing strategy through AI-powered analytics. It collects historical data and delivers recurring reports so marketers don't have to prepare a report from scratch every week.
Marketers can benefit from using Sotrender in multiple ways. They'll reduce the time it takes to prepare reports, compare their competition's social media strategies to their own, and understand their audience's content preferences better than before. There is also a social inbox for social media managers and CS specialists to help them navigate their online conversations more smoothly over Facebook.
Meltwater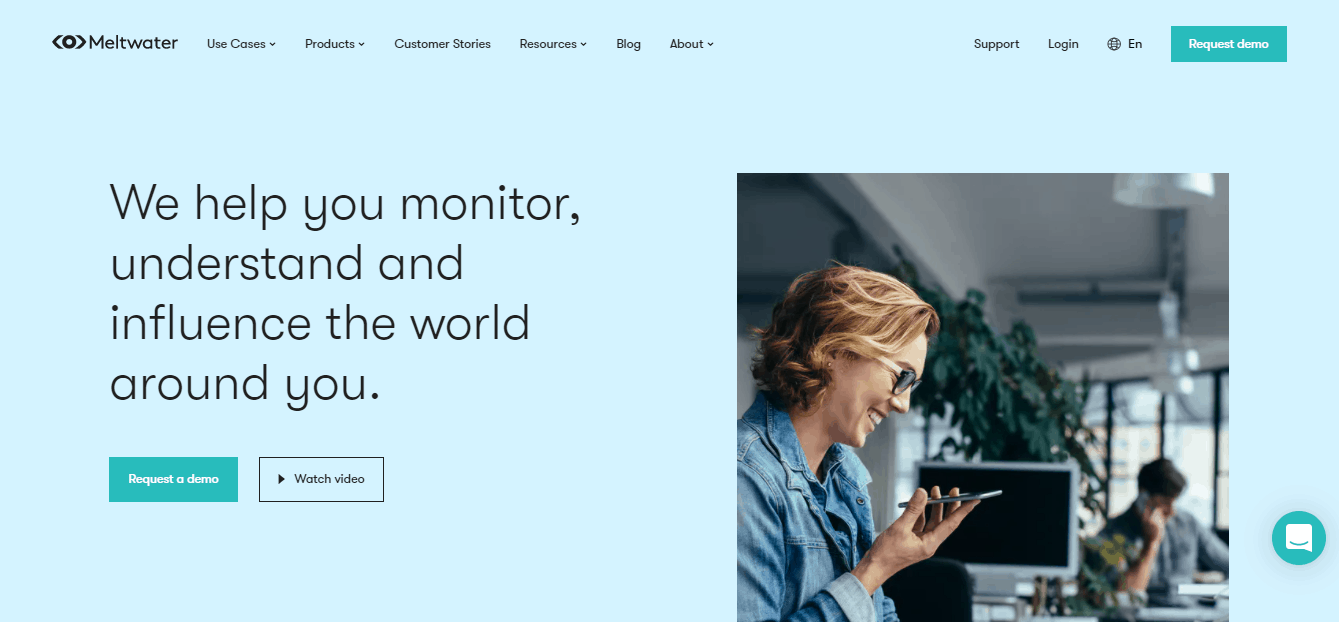 All marketers that are looking to kick their social selling strategies up a notch should consider Meltwater. It is a great solution that has a plethora of features to offer. This tool relies on a gallery of online content and social media content to easily streamline the social media strategies a marketer is creating.
Meltwater has a special way of helping out. It keeps the brand, data, and content in one place. This way, it can save a considerable period of time for users. The user will no longer have to figure out on their own how leads perceive their brand.
The tool measures how people are talking about the products, services, and even about the brand in general. All of this allows users to level up their social selling strategies and become more efficient with the efforts.
Nimble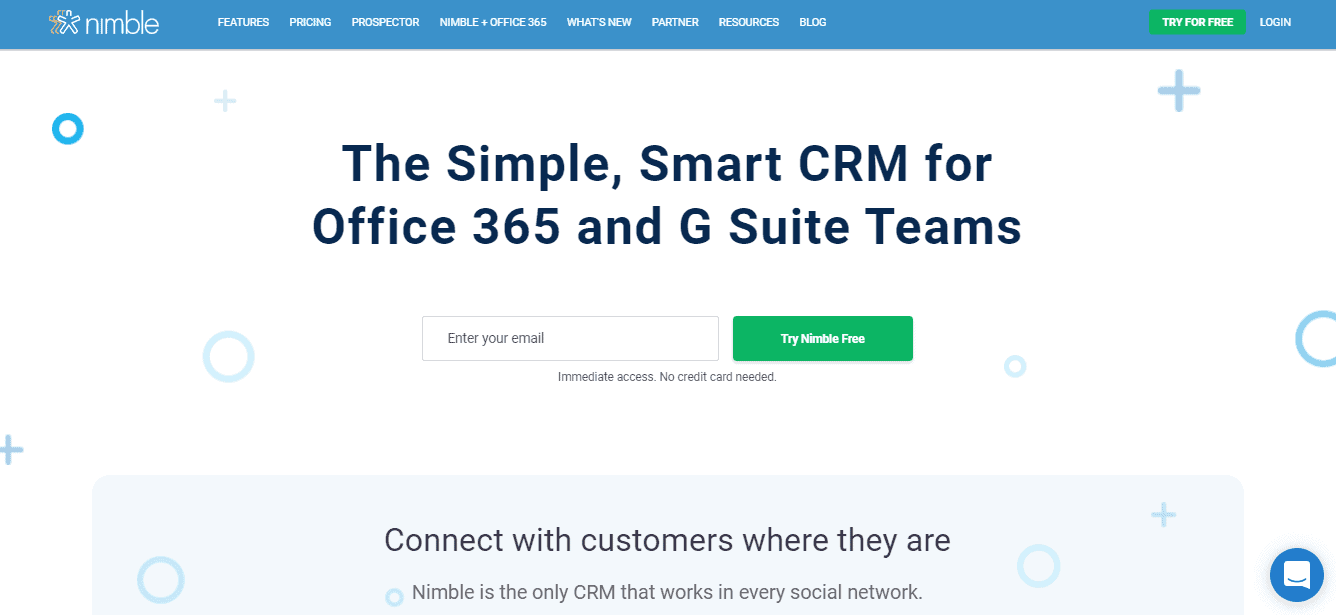 A good customer relationship management tool is considered a must-have in every serious marketer's CRM toolkit.
Well, Nimble is a great CRM that was specially designed for the age of social media. The platform keeps a good organization of a business's buyers and leads, and it allows users to keep track of their entire relationship with customers, covering all social media interactions.
The tool is especially useful if the aim is to build in-depth profiles of each customer. It features basic data such as their location, company size, and revenue, along with their social media accounts and activity on those accounts.
Reachable
This tool allows users to take advantage of their personal networks to find out more about prospects before they actually reach out to them. A user can import their contacts into the app, and Reachable will analyze them and look for potential connections between a user and a prospect.
Sales agents can also make good use of the tool if they decide to leverage the rest of their sales team's personal contacts.
Reachable can integrate with a user's CRM, and it can rank the leads and contacts based on the strength of the already established connection. You can never know what social connection you already have that can improve your social outreach.
rFactr (Social Port)
rFactr's Social Port is a tool that was designed to streamline sales teams and improve leads through optimizing a user's social selling methods.
A tool that is very easy to use and navigate, Social Port helps a business's sales team share the right content, with the right people, at the right time. It makes content sharing very easy and brings the marketing and sales teams closer together to help acquire valuable deals that impact a business's bottom line.
Basically, this tool will allow you to share content with your sales team in order for them to further share the content seamlessly. In turn, your marketing team will have more time to market, and your sales agents will have more time to sell while the audience will still get top-notch content.
NapoleonCat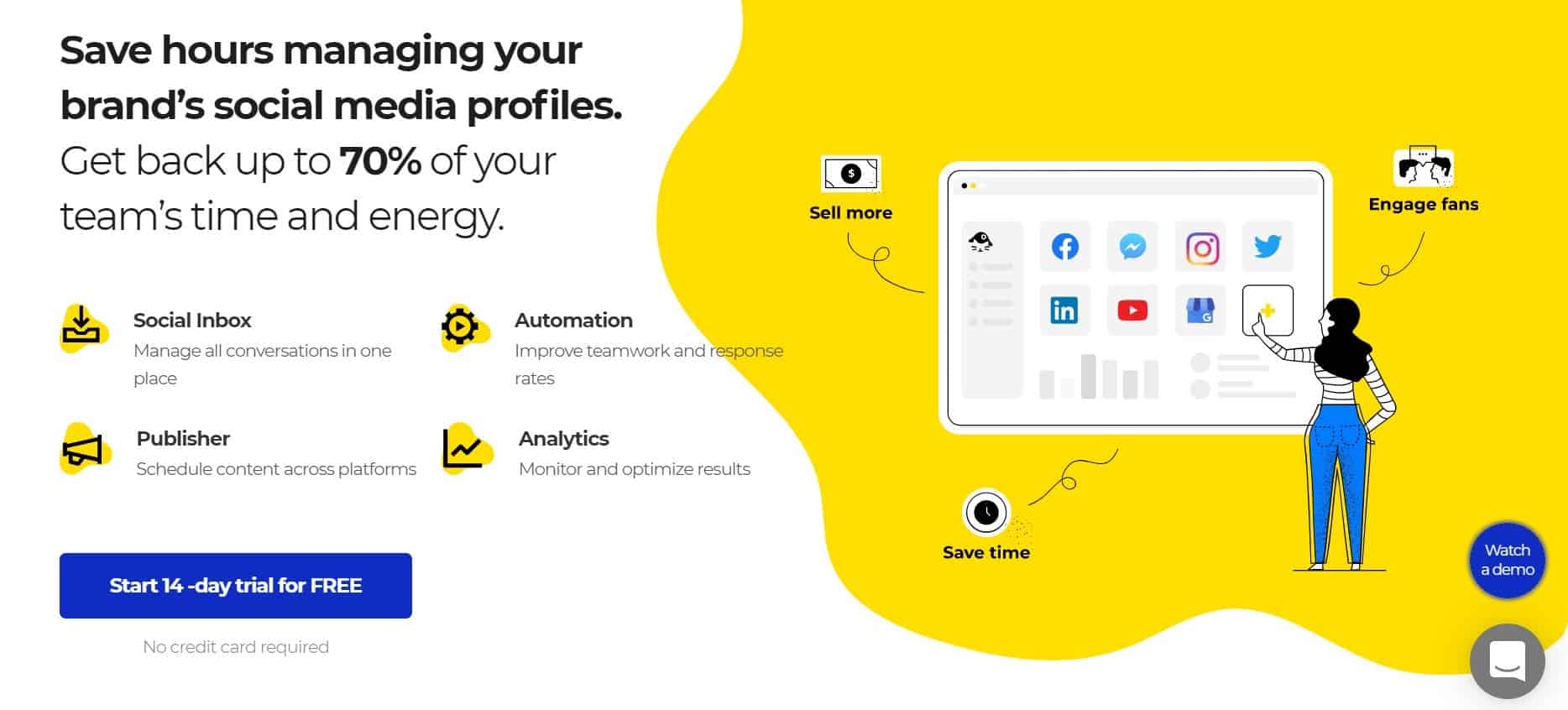 NapoleonCat offers a broad range of social media management tools for small and medium-sized businesses, eCommerce merchants, and agencies. It works with all the major social media platforms: Facebook, Instagram, Twitter, LinkedIn, YouTube, and Google My Business.
Using NapoleonCat's Social Inbox, you'll be able to track all of your social media
conversations from these platforms, which means monitoring all of your comments, private messages, and social media reviews in one place, without switching between tabs, profiles, and devices.
What's more, you can set up automated replies using the Auto-moderation feature and answer repeating questions hands-free. You can use this feature to delete and hide inappropriate content from comments, redirect urgent queries, or creatively engage your audience. Plus, it works with Facebook and Instagram ads.
NapoleonCat's other features include scheduling and publishing, analytics, and automated social media reporting.
CUCOMM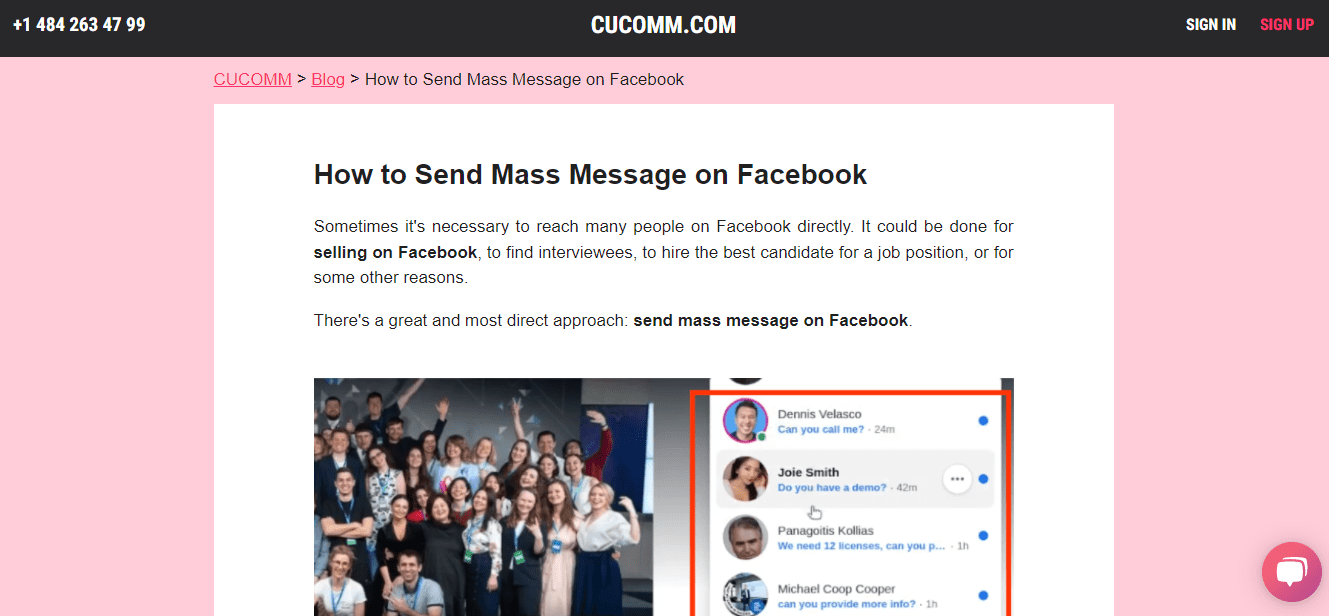 CUCOMM is a social media automation service, that accelerates sales messaging outreach by multiple times compared to human manual efforts. If the usual Sales Representative spends hours finding appropriate leads and writing, then sending messages to them, the CUCOMM does the collecting of the profiles, filtering (by job titles), and mass message/friend requests sending automatically instead of doing manual work. You just need to choose a place where you collect profiles (Facebook Groups, Friend lists, Business Pages, Search, etc), keywords to filter by, and write a message to be sent.
During sending the browser extension will insert the name of the person it sends a message to, to make the message unique and avoid blocking. The work of the extension looks very natural: it clicks buttons and does other things like a human, so this is safe to use.
Final words
How to flip a website or sell your business? Hopefully, you will find a tool or two from the list that can help you gain a significant advantage over your rivals and, most of all, improve your current social selling performance.
Before you go for any of these tools, sit down and do some thinking first. Try to figure out what tools best suit your needs. Consult your marketing and sales departments and ask them for their opinion to see if you and your colleagues can agree when it comes to selecting the right tool for your business.