Marketing automation has helped a lot of businesses automate marketing processes by using different online tools. Most of these processes are routine and repetitive tasks that can be done without much thinking and brainstorming. These tasks can include sending out e-mails and newsletters, scheduling social media posts, and different ad campaigns.
By making #marketing tasks #automated, you are being more #efficient and can spend time on other important and creative tasks.

However, you need to realize you cannot rely solely on these tools but need to use them in combination with your creativity to create quality leads and nurture a long relationship with your clients.
In this article, we will list the top 5 marketing automation tools we think you should use to make your marketing strategy better and more efficient.
1. Hey Oliver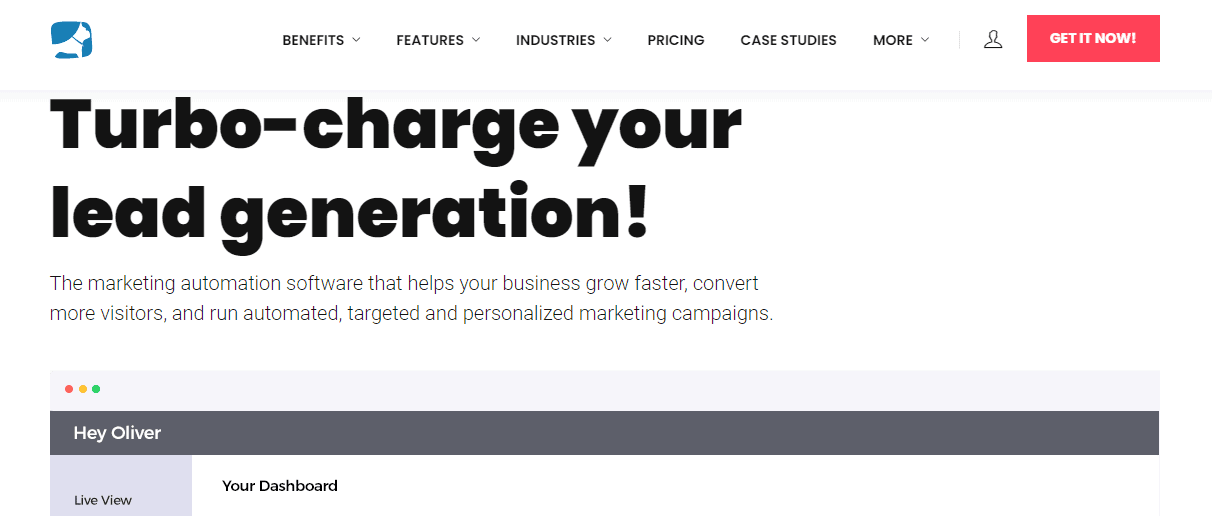 Hey Oliver is a marketing automation tool designed to help you track your audience and convert them into paying customers. It can track each visitor and log their demographics, page views, referrals, clicks, and events, and store that information so you can use it to engage with them, build relationships, and offer great customer service. There are also options to add live chats and different widgets for better customer service and experience.
This tool is great for marketers and marketing agencies that need to increase their engagement rates, customize campaigns, and boost sales.
You can create targeted and customized marketing campaigns in the form of pop-ups and notifications based on the engagement rates for each visitor so you can turn your visitors into customers. You can decide what and when you want to show to your visitors in these notifications.
The dashboard is easy to use and you get a quick overview of all the important metrics. Also, each visitor has a profile with engagement and browsing history so you can see what interests them and customize the marketing campaign based on those interests, their location, and the device they use. All in all, this tool has a lot of features with which it tracks your visitors so you can create effective marketing campaigns and boost your sales.
There are several payment plans available; $49 for 3 websites, $98 for 5 websites, and $147 for 10 websites.
2. Marketo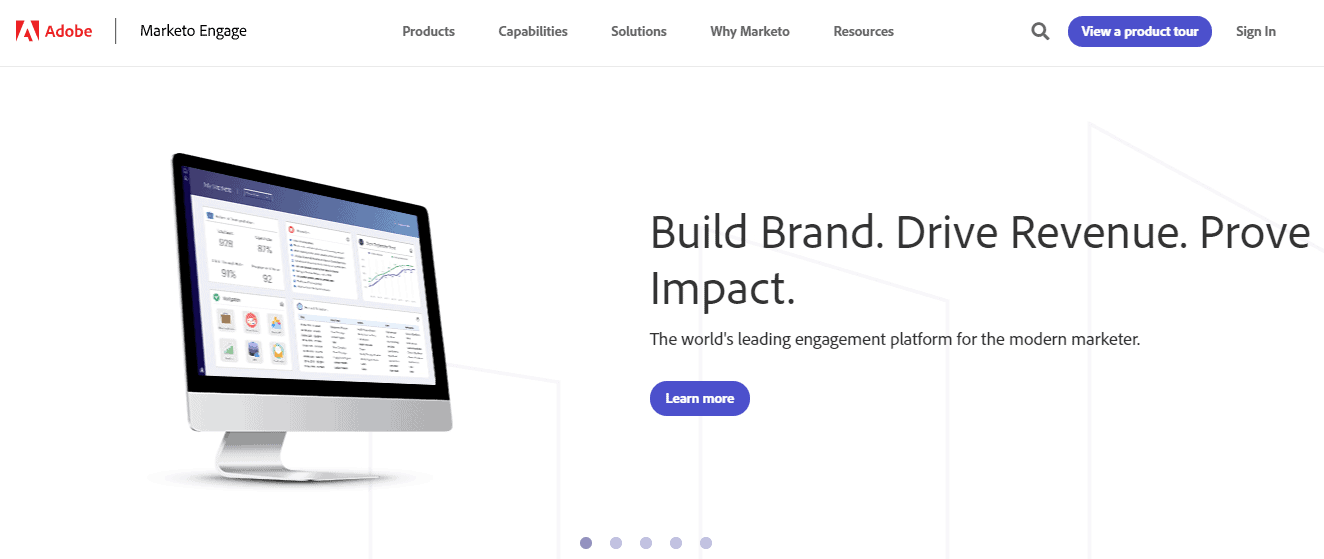 Marketo is a very user-friendly tool that is used by marketers to increase sales and revenue. It is generally used by small and medium-sized businesses, it is often updated, and new features are added so you can rest assured it will work.
The dashboard is intuitive and gives you an overview of all the main metrics you need to be aware of.
The tool comes with a lot of features, such as the ability to create landing pages, connect them to web analytics so you can track your visitors, use email marketing and automate the whole service, as well as use social media and schedule posts and personalize the overall customer engagement and their interaction with your brand.
3. HubSpot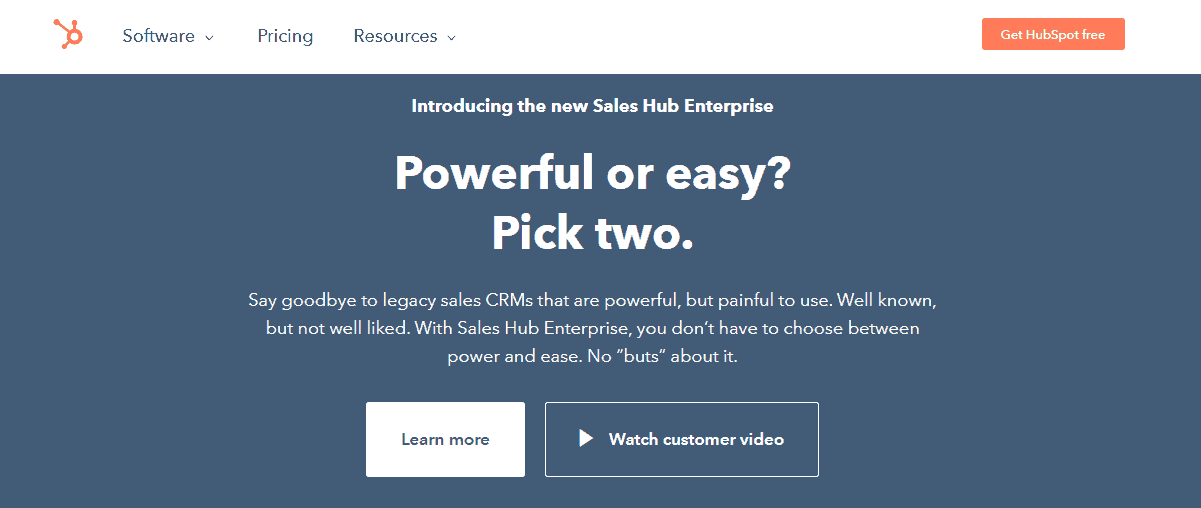 HubSpot is probably one of the most popular customer relationship management tools. It is a marketing automation service that connects and integrates CRM, email marketing, and sales.
The user interface is well-designed and intuitive, as well as responsive with lots of tips and hints on how to use it. Each contact has a profile with some basic information you can add, and you can also add a context or a note for each contact interaction.
You can schedule interactions, create specific time slots and meetings for each customer, and if you add an URL to a contact record, the tool will automatically pull in some demographic information (such as their location and the number of employees).
There is also a social media monitoring and publishing feature so you can see who has interacted with your social media posts. Lastly, the email marketing feature comes with templates you can use to create emails, or you can build your own emails. You can also test emails and preview them on different devices to make sure it all looks great.
There are three types of payment plans; $40 per month with live chats, bots, and basic analytics included, $800 per month with A/B testing, calls to action, and video hosting options included, and $3,200 per month with all of the features included, such as adaptive testing, multi-touch revenue attribution, and custom triggers.
4. Sendinblue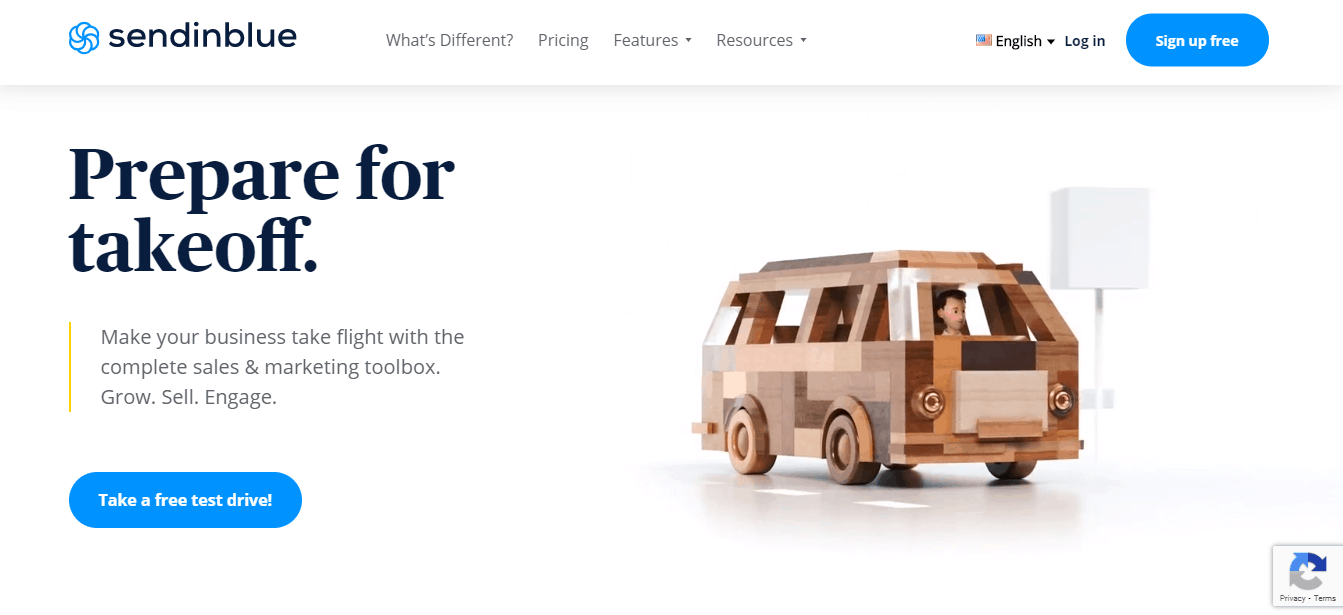 Sendinblue is another customer relationship management tool with a lot of automated features and autoresponders. It comes with a great-looking interface with stats for email marketing, newsletters, and CRM features.
With this tool, you get features to import contacts and set up an email campaign that you can fully customize. You can choose from different templates to create these emails or use the drag-and-drop feature. All the features are responsive and mobile-friendly.
Sendinblue email marketing software also integrates with services such as Google Analytics, Zoho CRM, and it comes with an open application programming interface so you can build new integrations that you might need.
While it might be a bit confusing in the beginning, it is a well-developed tool that comes with tutorials that explain how to use it.
There are 3 payment plans available; €19 per month for up to 100,000 emails per month, €49 for up to 1 million emails, and a third plan that allows an unlimited number of emails.
5. Infusionsoft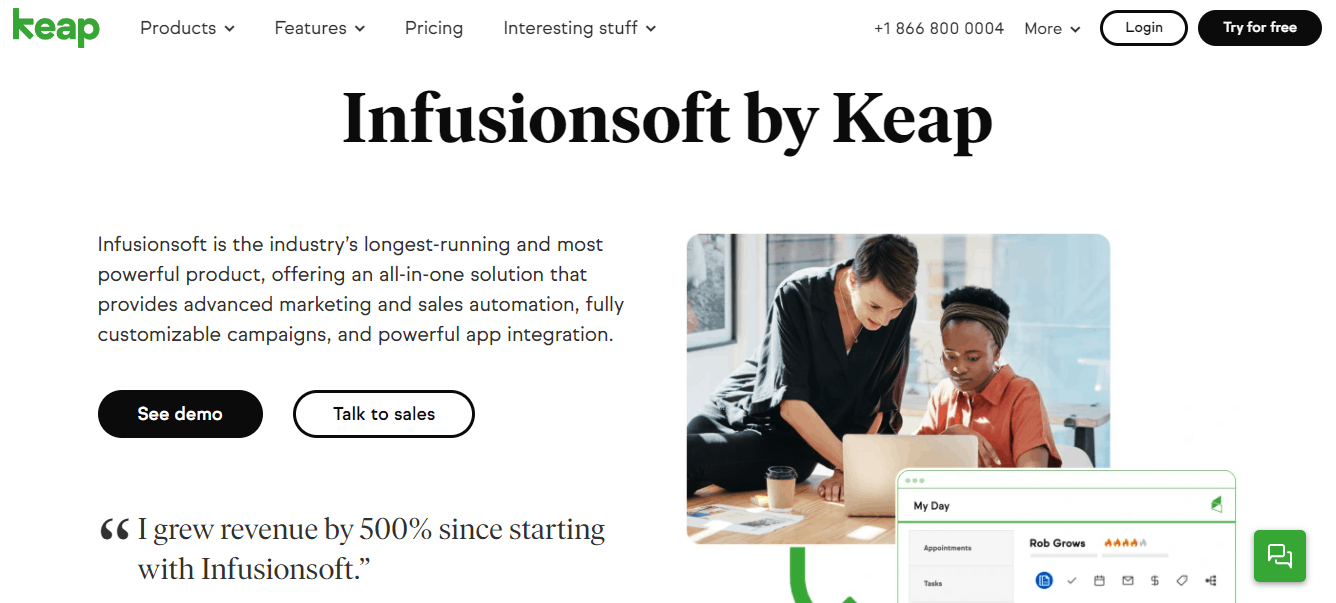 Infusionsoft is a tool designed specifically for small businesses. It integrates marketing processes and sales into one. You get unlimited emails, the ability to qualify leads, set reminders, set triggers for emails, track sales teams, and view your reports and forecasts.
The dashboard can be customized with widgets, reports, stats, and campaign results. Adding contacts is easy and you can add some details and info about each contact, so it is easier to segment them for later use.
Lastly, you can send out different types of broadcasts (email, fax, letter, and voice) and preview everything on desktop and mobile to ensure it looks good.
The tool starts at $199 per month with 500 contacts and 1 user. The cost increases as your number of contacts increases.
6. Brand 24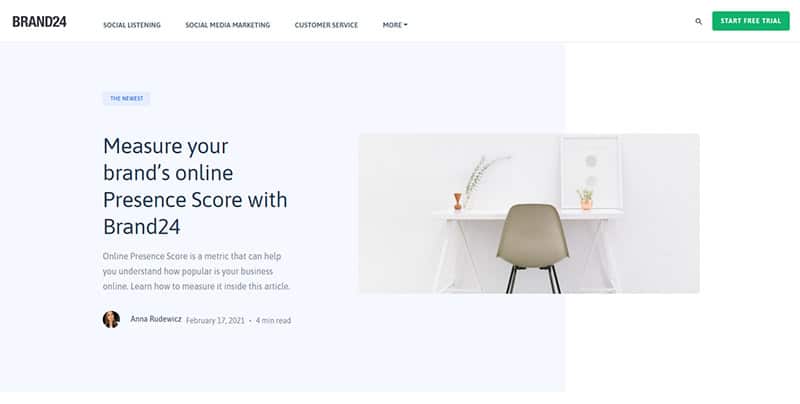 Brand24 is a social listening and media monitoring tool. It provides a multitude of actionable insights which are helpful in many aspects of business management. The main feature of Brand24 is that of gathering mentions of particular keywords from all over the internet and analysing their sentiment. 
The campaigns are child's play to set up — you enter a particular keyword, and you're ready to go and collect the mentions.
The statistics are easy to grasp, as they're presented in the form of digestible graphs and charts. Brand24 tells you the social reach of a mention, its sentiment (positive, negative, neutral), identifies influencers, alerts you of any new appearances, and lets you make comparisons of your keywords. The interface is convenient and intuitive to navigate, and the dashboard has all of your projects in one place.
The basic package costs $49 and features up to 5,000 mentions monthly, 5 keywords, and 5 users. The max plan has 250,000 mentions, 99 users, and 20 keywords for the price of $199 monthly.
Conclusion
In this article, we listed the top marketing automation tools you can use. Out of all of them, we would recommend Hey Oliver as it provides you with a lot of features for a small fee. However, every single tool we listed is good and works well, so whichever one you choose, we are sure you will be satisfied with it.