Did you know that simple changes on your landing page, like including a video, can increase your conversions up to 8%? Which is why it's so important to find the best landing page creator for your business that will not only offer you the highest chance of closing a lead but also has valuable features and competitive prices.
Before getting into the tips of making an attractive landing page, I would suggest you check the Elementor page builder's features, which is a fantastic tool for high-converting landing page creation. As it has both free and premium versions, you should check the Elementor Free Vs Pro Comparison to understand this excellent page builder plugin's qualities and get the suitable version to build professional landing pages faster than ever.
Not sure what else should be on your landing page? Check out our 7 simple ways to make your landing page pop.

1. Simplicity
One error that repeatedly is made with landing pages is throwing an overwhelming amount of information at your audience hoping something will stick. Considering we now have the attention span of goldfish, there's no surprise this method doesn't work well.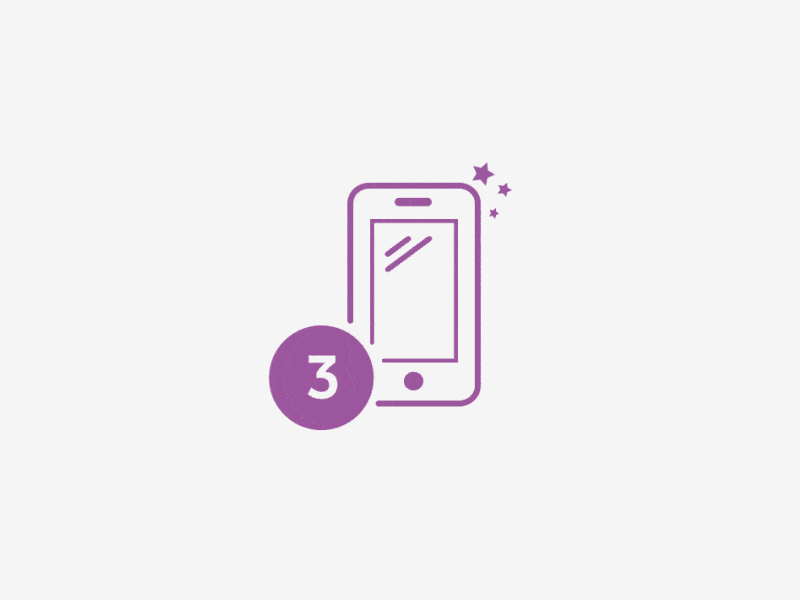 Instead, aim for simplicity. A nice contrasting color against a simple call to opt in. Remember, your visitors shouldn't have to spend too much time trying to figure out where to go next.
2. Show Don't Tell
There's nothing like a landing page that can back up what's being said, but instead of simply stating traditional testimonials try to include something more engaging. A few video testimonials will have a stronger effect than simple text.
Also, an actual screenshot of a message or email from a customer helps them feel like it's a real person that's giving praise to your offer.
3. Personalization Tools
Chances are anyone that visits your landing page is going to go with one question: What's in it for me? If you can personalize that answer as much as possible, you have a higher chance of converting that lead into a sale.
This can be accomplished by simple tools featured on your landing page. For example, Air BnB's landing page features a tool that tells you the potential rental value of your home based on your location.

The vacation rental tycoon isn't alone, there are a number of businesses featuring tools that provide the visitor with extra buying incentive. These companies understand the power of personalization and how to utilize it on their landing page.
4. Fun
More often than not, landing pages take themselves a bit too seriously. We get it, you want to come off as the strong authority in your industry. However, a bit of lighthearted humor can go a long way.
Whether it's in the form of some oddly endearing cartoon monsters or a sarcastic chat box, your audience is more likely to engage with what's fun and entertaining.
5. Clear Steps
Your visitor has decided to sign up for your content grab (more on this later), now what? Are they supposed to give their email first? Make an account? Validate that account? Look for a second email?
Whatever the steps may be, make sure they are clear and direct. Also, try and make it as simple as possible. It's a content grab, not a treasure hunt.
6. Easy to Process Information
Chances are you have a lot to share with your page visitor. You want to tell them why your product is different from the rest, all the work that went into perfecting it, and….oh, look, a goldfish. That's right, with our beautifully short attention spans there's a strong chance you're going to lose them.
That doesn't mean you can't tell your story, but choose to do it in a way that will hold their attention. A well-produced video is one way to say what you need to say without throwing in a mountain of text.
7. A Strong Content Grab
People love freebies, which is why the most successful landing pages tend to offer one. Even if your lead isn't interested in buying right now, you want to keep that chance open in the future. Which is why providing a high-quality content grab is a perfect way to build your list.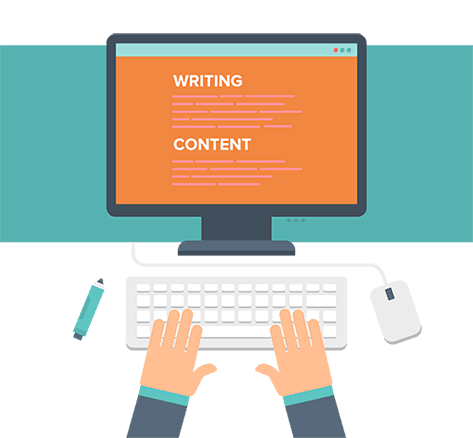 So, what makes a content grab high quality? To know that, you have to know your audience. Do enough target audience research to know what your audience truly wants to know, and give it to them. It's that simple.
Bonus Tips:
We really want you to succeed, so we've included a few additional tips to help you build a landing page that converts. Include these into your page to give it an added boost.
A Catchy Header
The header is the first piece of copy your visitor will read, so make it a place where you stand out among the audience. This means avoiding anything that sounds too much like a sales pitch, and often it means using a bit of humor.
What's important is coming to your audience as a friend and someone who has struggled with the same challenges they face. Remember, people tend to shut off when they feel like they are being sold too.
The Little Details
There are subtle details that can go a long way when it comes to building your landing page. These can be as simple as tiny arrows directing your visitor's attention to a link, or even a slight zoom on a photo where you want a visitor to pay more attention.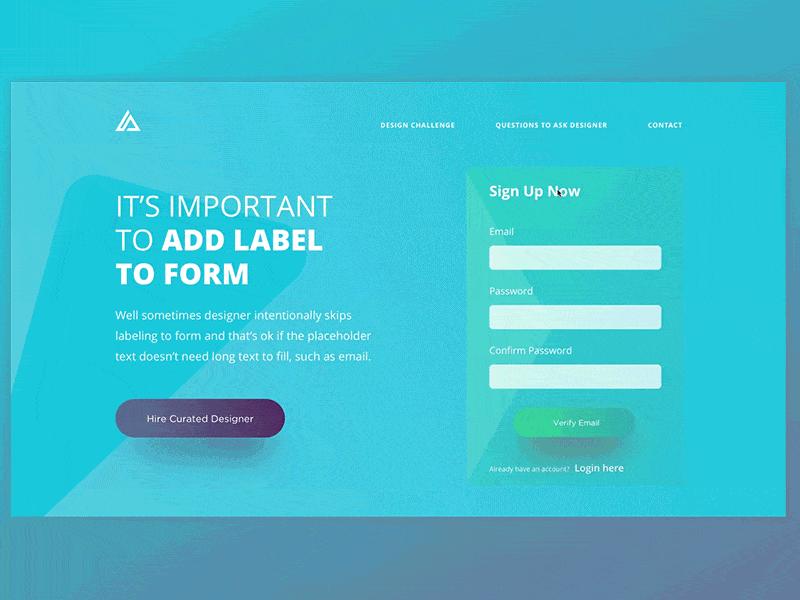 The great thing about such details is they accomplish what you're looking for without making your landing page appear cluttered or overwhelming.
A Little Help
Sometimes your visitors are just checking out your page to get a question answered or learn a bit more. If your landing page is going for a more simplistic, clean look, you may be concerned that you aren't offering up enough information.
By having a tastefully placed chatbot on your landing page you can give your visitor the power to request more information instead of just throwing it at them. It also provides you with an additional opportunity to sell.
Simple Beauty
Did you know that studies have found that a majority of people will leave a web page simply because it's unattractive? Be sure that among all your opt-ins, tools, and videos, you leave some space for simple beauty.
It may be what turns a lead into a customer.
The Best Landing Page Creator for Powerful Conversion Rates
When it's time to build your own landing page we strongly suggest turning to the best landing page creator for stronger results. Not only will you find pre-made templates for a wide variety of industries, but you'll also find it incredibly easy to customize your landing page to meet your needs.
Want to see how it works first hand? Contact us today for your free demo and to learn more about creating the perfect landing page for your business.