Today is International Tolerance Day. On this day we educate ourselves on human rights and we learn to respect others. It is a wonderful day to start with but there is something more!
FastComet Hosting has started the International Tolerance sale. It is a great day for learning as well as for freedom from negative thoughts about starting an online venture.
#FastComet wants everyone to lift above their negative thoughts and start their online #venture now!

Whether you want to start a website or want to take a business online, just do it. It is a great opportunity as FastComet is offering a huge discount of 65% on shared hosting plans.
FastComet Hosting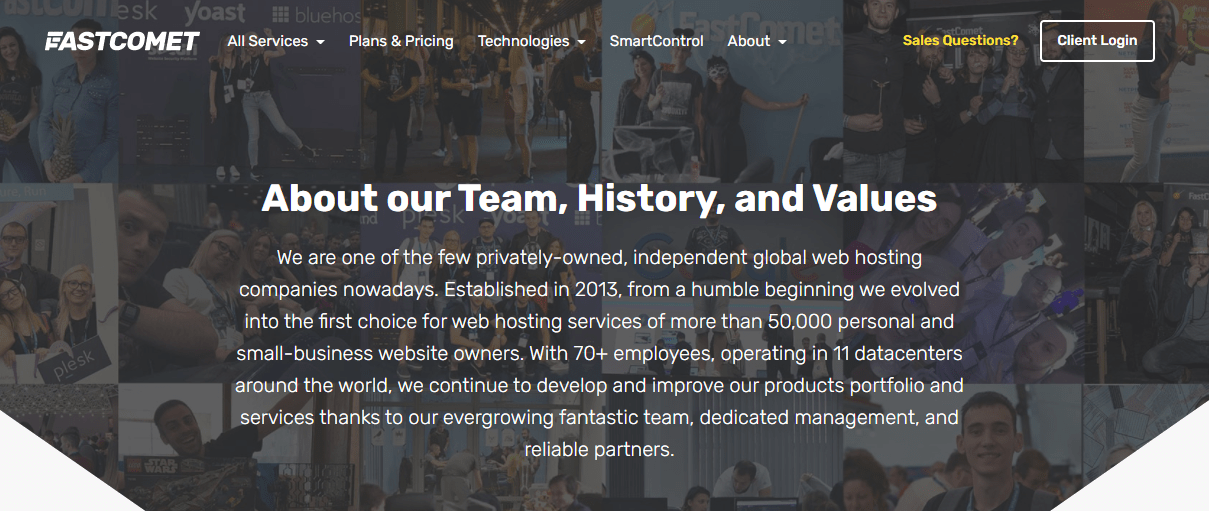 It had a humble beginning in 2013 as a small privately-owned web hosting solution company. Now, it has grown into a company of 70+ employees with 11 datacentres in major locations.
They are hosting over 50,000 websites using their powerful servers, and have become people's top choice for a web hosting solution because of their promising services and strong support. They offer everything affordable but of a premium quality that seems hard to believe.
FastComet Hosting may be a small company among other hosts on the market, but it offers the level of commitment and services that other hosts fail to offer. It holds the badge for 100% customer satisfaction.
They put customer's satisfaction before their profit. And the company's core values are what brought them to the top.
FastComet All Shared Hosting Plans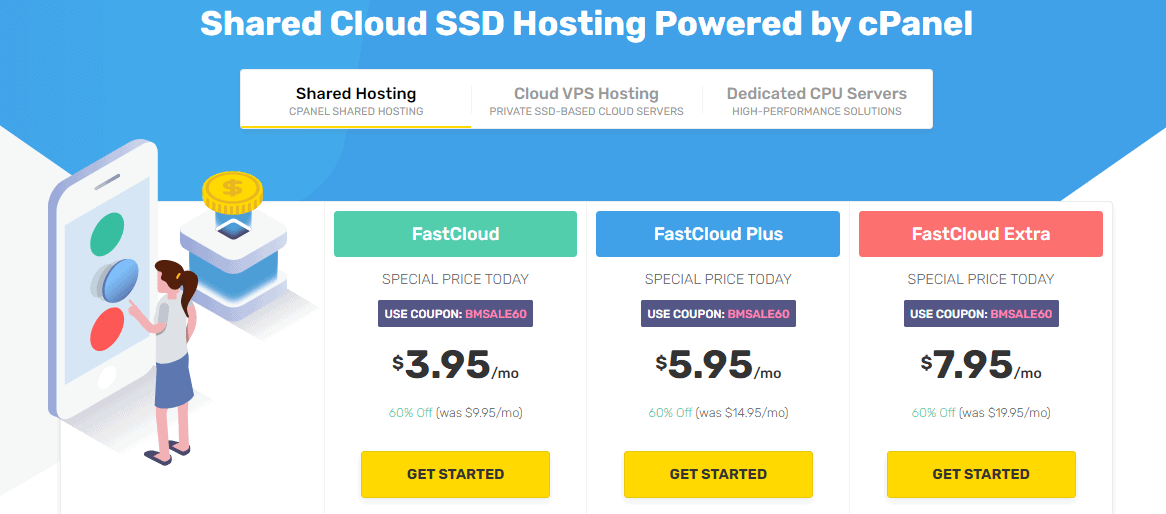 FastComet offers Shared Hosting, VPS Cloud Server Hosting, and Dedicated Hosting, but since the sale is for shared hosting plans, we will focus on those plans only.
1. FastCloud
This plan is the most basic plan that is offered by FastComet. It is ideal for starter level websites and applications. It is the most popular shared hosting plan for beginners. As it contains all the resources and also offers a website starter kit.
The plan offers a 2-core CPU and 2GB of RAM with 15GB SSD storage space. The offered traffic bandwidth is sufficient for a starter website. Over 25,000 unique visitors can be served without any problem. This is not a limit, only for reference purposes.
A single domain parking is allowed and one website transfer is done for free.
2. FastCloud Plus
This plan offers more advanced features and more resources. It is one level higher than the first plan. It is ideal for medium-level websites that get good traffic. It includes all the features from the FastCloud plan, plus advanced features.
In addition to advanced features, unlimited websites can be hosted on this plan. They offer up to 3 free website migrations, beyond that, they will charge. It is a great plan for bloggers who have multiple websites.
The server runs on a 4-core CPU and 4GB of RAM with 25GB SSD space. The offered bandwidth can handle up to 50,000 visitors or more.
They offer the feature of adding unlimited parked domains on the private DNS.
3. FastCloud Extra
As the name suggests, this plan comes with FastCloud Plus features and extra booster services. It is best suited for websites that get heavy traffic. It offers premium speed boosters like cache service and less congestion on the server.
It comes with a 6-core CPU and 6GB of RAM with 35GB SSD space. It guarantees to serve over 100,000 visitors monthly without any issue. But it can serve more than that. The figure is just for reference purposes.
There is no limit on adding domain names and website hosting, both are offered unlimited. However, only three website transfers are free, and after that, some fee is charged.
All three shared hosting plans are fully optimized for running a WordPress website. They offer a powerful cPanel that gives full access to the client. Any application can be installed with just one click using Softaculous.
FastComet Shared Hosting Popular Features
1. Free Domain Renewal
FastComet offers this amazing feature of free domain renewal. Once a domain gets transferred to its servers, they renew the domain subscription for one year for free. It is a great welcome gesture.
2. Free Domain Transfer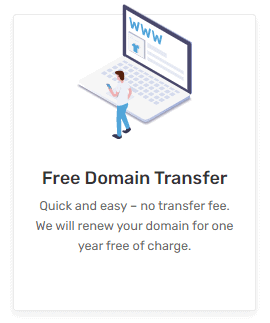 They offer free domain transfer from old host to its servers. Clients with an existing domain name should not have to worry about the transfer. It is free of charge and gets done by experts.
3. Free Website Transfer
FastComet helps the client move their existing website from the old host to its servers for free. Except in the basic FastCloud plan, they offer three free website transfers.
There is no limitation on how many websites you can host on the advanced plans. However, after three websites, they will charge you a small fee. The process is completely painless and gets done by experts.
4. Free Drag & Drop Website Builder
In all the shared hosting plans a free drag & drop website builder is included. The website builder comes with a starter kit. It is very easy to use and doesn't require high technical skill sets.
Anyone can design a good looking professional website with the drag & drop feature. They also offer 350+ free templates. The client can either design their own or use the premium templates.
5. Free SSL Certificate
A free let's encrypt SSL certificate is offered in all three plans. This SSL certificate is easy to install and protects the user's data. It will help the visitors surf the website risk-free and will give the website a little SEO boost in search engine results.
6. One-click Application Installation
Softaculous is included in all hosting plans. It cuts the length of steps needed to install applications on the server. It only takes one click to install any from 300+ applications.
7. Unlimited Email Accounts
Having a business email account is important to leave a professional impression on visitors. In all the above-mentioned plans, unlimited email accounts are offered. This allows a blogger to build an email list and do email targeting.
8. Cloudflare CDN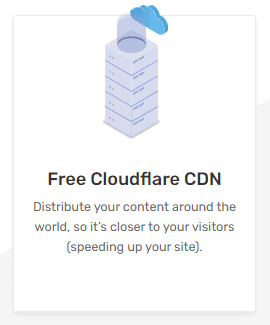 A Content Delivery Network is offered for free in all the shared hosting plans. It is very rare to find this service for free with other hosts. But FastComet is not like others. The Content Delivery Network will make the website load faster for all visitors from different locations.
It is important to load faster for retaining visitors on the website, otherwise, they will bounce right off. But with the free Cloudflare CDN service, the chances of this become very low.
9. Daily & Weekly Backups
FastComet offers a free daily backup service. It is included in all the plans. All the website data gets stored in a different safe location for 30 days. This enables the website to be restored from a previous point before an error.
10. 24/7/365 Support
FastComet offers solid support to all its clients. There are different ways of getting in touch with support, like a live chat pop whenever you visit their website. Someone will always be there to help the clients on the other side.
Clients can also contact the support team via phone call and email. The support team is very quick to answer all the queries. They are friendly and give good solutions to all kinds of hosting problems.
11. 45 Days Refund Policy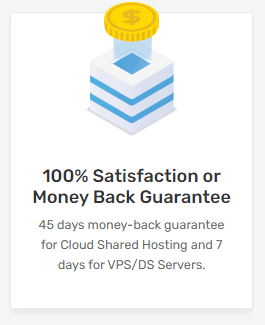 There are only a few hosts, mostly big companies, who offer a refund policy. FastComet offers a 45 days money-back guarantee. This means the client has 45 days to get their money refunded.
If they don't like the hosting performance and service after testing, they can appeal for a refund. This keeps the client free from any risk of losing money and they can be completely sure about the service.
This also indicates how confident FastComet are in their service.
FastComet Hosting Tolerance Sale (65% OFF)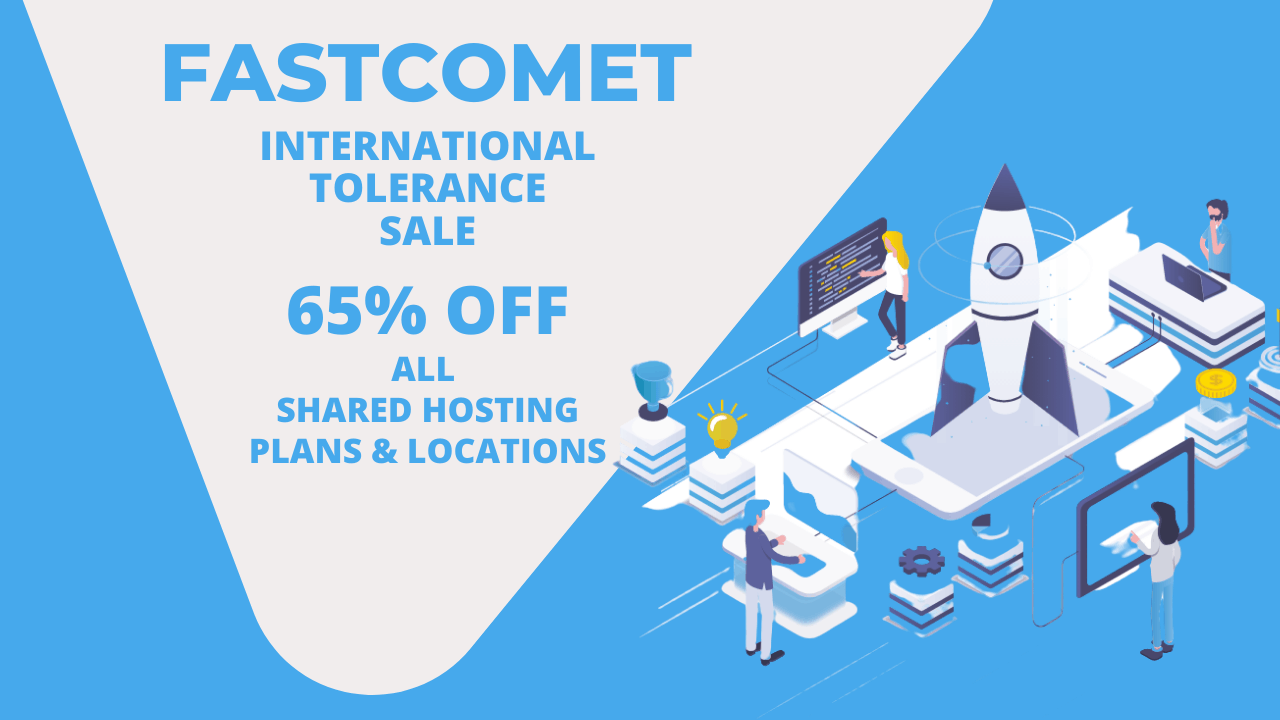 On the wonderful occasion of International Tolerance Day, FastComet gave a great surprise for everyone. They started a tolerance sale of 65% off on shared hosting plans and locations. The tolerance sale is live for 24 hours only.
FastComet tolerance sale coupon code – "FAST65" for 65% off.
How to Activate the SAVE65 Coupon Code on Shared Hosting Plans
The coupon code activation process is fairly simple and quick. First copy the "SAVE65" code to a notepad or any paper. Then go to the FastComet official website. There you will see the International Tolerance Day sale and should click on the "view deals" button on the right. After clicking the button, the live sale page will pop up. There will be a countdown running for 24 hours.
At the bottom, there will be a coupon code, in case you haven't copied it from here. Now, press the "Start Now" button to move forward. It will redirect you to the shared hosting plans page.
Pick any plan you wish to purchase, then press the "Get Started" button. It will take you to the domain registrar page.
If you already have a domain name then simply click on "I already have a domain". But if you don't have one, then enter a domain name to register.
Click on "Use This Domain" to continue. It will take you to the account details page. There you will have to enter a name, id, and other details. Complete the account and payment process. Once the process is completed, wait for the confirmation.
A confirmation email will be sent to your mail. After that, you are all set to host your website or business on FastComet Hosting.
If you feel stuck or have any doubts, then you can live chat with the support to clear things up. It will be available in the bottom right corner.
Remember, the FastComet Hosting Tolerance sale is live for 24 hours only. So hurry up!!!