When you first get started in design work, you likely start with a logo or a single webpage. As time goes on, your projects tend to grow larger, and the companies with which you work grow more substantial. In a recent poll of over 1,200 Americans, researchers found that about one out of every five jobs is held by contracted workers. The chances that you or your firm will work on a larger project at some point is likely.
Taking on your first big design project or a new type of large project presents a few challenges that vary from working on smaller projects or smaller elements of a project.
Whether the #project itself is more significant, or you need to #design on a massive scale, here are 11 tips for completing larger design jobs.

Create Goals
When you're tackling a large project, first set goals for the end of the project. What is the purpose of creating a large e-commerce website or a multi-tiered campaign for a client? Once you know the goals, it's easier to see what steps you must take to reach them.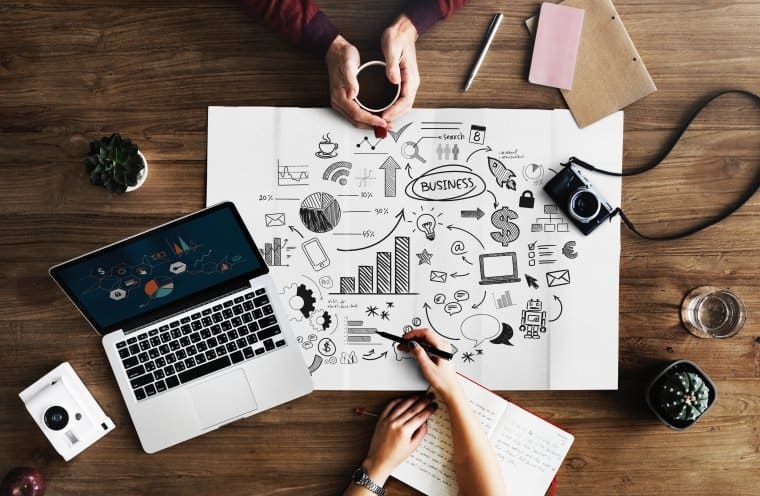 For larger projects, you're likely working with a team of designers, marketers and other professionals. Come up with a list of goals, and ask for input from others on the team. Write everything out, and hang the goals around your workspace so that you know exactly what you're working toward.
Map out a Plan
Next, map out a plan for reaching bigger goals by breaking them down into smaller tasks. If you need to have a mockup of the website ready in two weeks, what are the specific steps necessary to have a rough draft prepared in that time frame? Perhaps you need to finish a color palette and get client approval in the next five days, for example.
Define Roles
A large-scale project might start and stop at different times, causing confusion as you collaborate with others on the project. One of the best ways of avoiding confusion is defining roles, making it clear what each person on the team is responsible for completing and giving clear deadlines for tasks. You may adjust due dates as the project advances, but the dates keep everyone accountable to a set schedule from the start.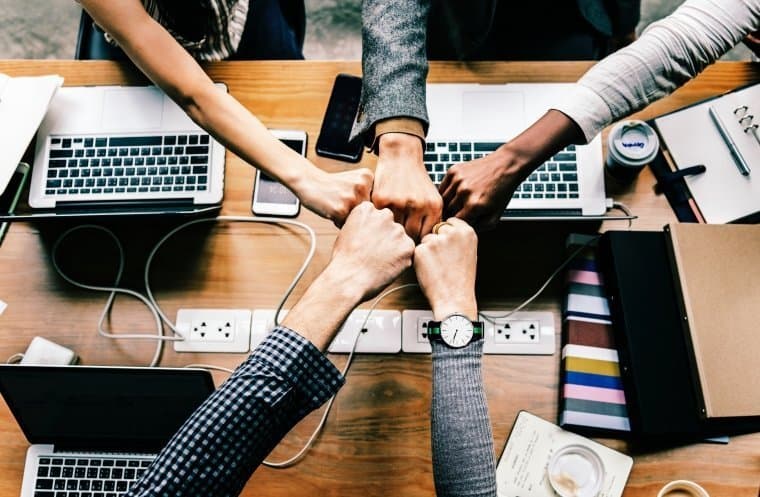 Designing to Scale
What if your "large" project is a billboard or window displays for a brick-and-mortar store grand opening? Designing large-format graphics presents unique challenges. One thing to keep in mind is the type of graphic you use. Vectors are easier to scale up in size without losing resolution. A vector (.EPS) file mathematically scales up or down while maintaining visual clarity.
If you can't vector the image, keep PPI in mind to avoid losing quality. Think about the viewing distance for the finished product. If you design for a billboard, the image will be viewed from a distance and needs to be clearer with a higher PPI. From a distance, you'll need around 300 PPI, but understand that this requirement creates a large file that may be difficult to send digitally.
Managing Multi-Media Campaigns
What if you must design for both print and online locations? Coming up with designs that work across different mediums isn't easy. Again, vector files scale easily to different sizes, making them a great place to start. However, the files you ultimately use online also must be optimized so that they load quickly.
Keep the device you take photos on in mind — some smartphones don't create a high enough resolution for blowing up an image to a larger size, such as for a display. Remember that anything you design might need scaled to a larger version and still offer visual clarity. Be prepared to reduce the size to an optimized JPG or GIF that loads quickly for the web as well.
Motherhood has brick-and-mortar stores with large signs and mall displays as well as an online store. All of these elements must come together and be recognizable across different platforms.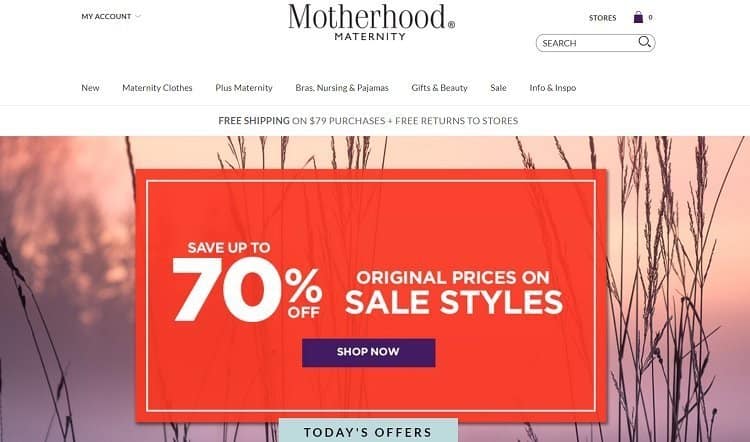 Use Project Management Software
Large projects typically consist of several smaller pieces that must come together. Project management software is free to start and allows you to scale up as you begin working with larger teams or on more and more projects.
See at a glance what elements of a project need work. Assign tasks to team members, and delegate tasks that are urgent and not yet completed.
Trello is just one project management software solution, along with sites such as Slack, DropBox and Google Drive. The project workflow syncs up across all devices so that you see at a glance what different team members worked on and what still needs completing.

Smaller Scale
When working on a large-scale project, keep in mind that you may need elements repeated on a smaller scale at some point. For example, imagine you design a massive banner for a trade show booth. Later, the client wants the image or elements from it repeated exactly with a Facebook ad campaign. How well does the font scale down to size for you?
There are thousands of different fonts out there — choose the ones that work on both a large and small scale. Avoid anything with extreme embellishments or flourishes that won't translate well in smaller font sizes.
Choose Contrasting Colors
Have you ever seen one of those yard signs at a stoplight and wished you could read it, but the text was yellow, and the background was cream, and your eyes just hurt? Think about the way colors work with one another when you're creating a larger-scale design project.
If someone views your sign from a distance, do the colors pop sharply against one another? A light background with a dark color text is the best choice, as the white space is easy on the eyes, and the dark color stands out in relief. If you want to grab attention, contrast is key with larger designs viewed from a distance.
Spotify's billboard ad uses bright, contrasting colors so that the text stands out even from a distance. The writing is white, but the bright orange background presents a nice contrast. The ad features a background image, but the block of orange is large enough to take up more than half the billboard and allow for a larger font.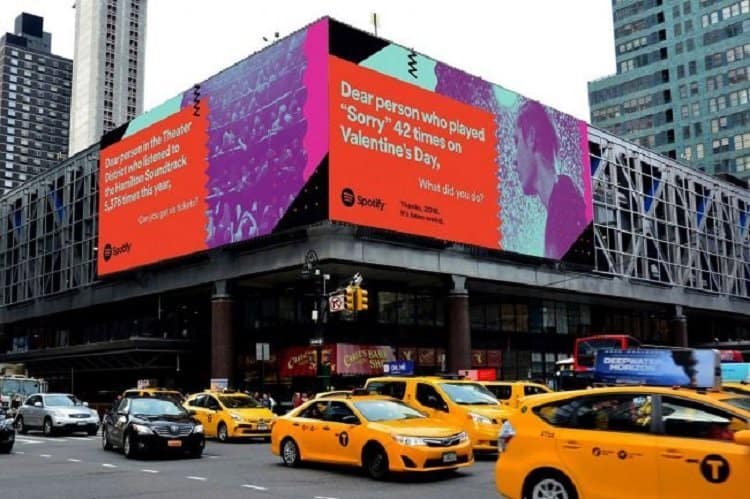 Cut the Clutter
Larger-scale designs are meant for viewing from a distance. Because you have an ample space with which to work, it's tempting to fill that space with different elements. However, too much clutter makes it difficult to hone down your message.
Think about some of the most successful billboard and banner campaigns you've seen for big brands and how short and to the point they were. For example, "Got Milk?" These ads feature a celebrity drinking milk in the background and just those two words with a question mark. In magazine ads, such as the one above with Amanda Bynes, there's some added text, but there's still plenty of negative space within the ad. The message is simple, to the point and uncluttered.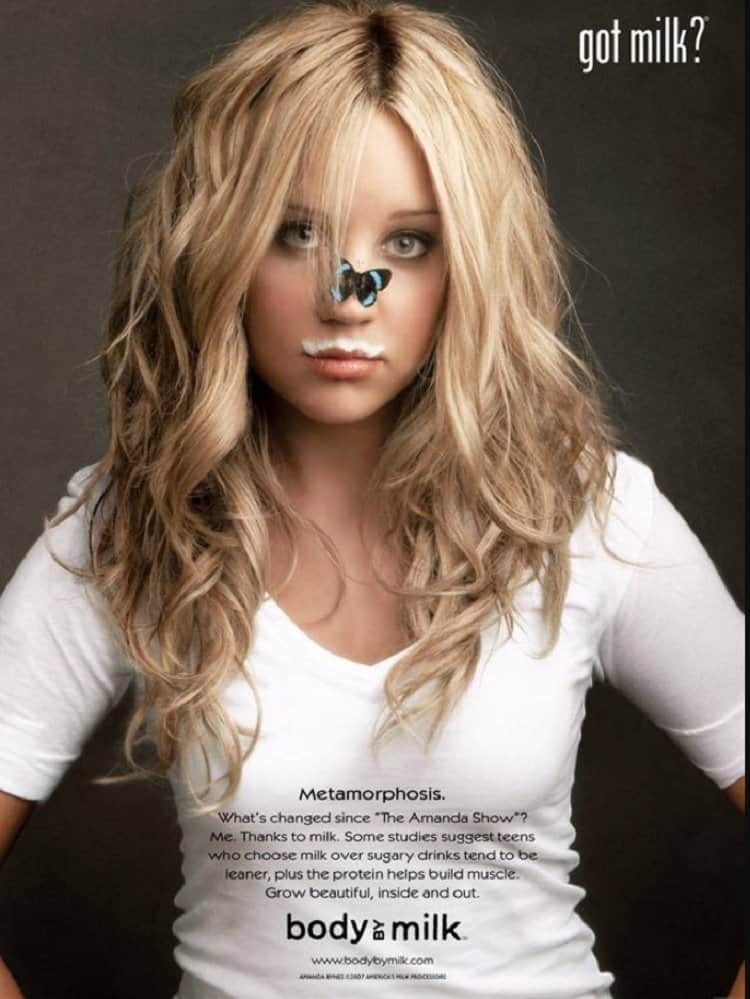 Factor Page Bleed
Creating a larger product requires additional bleed space than you might have for a smaller project like a magazine ad. Allow enough room for the printer to work with by adding some additional plain background or bleed room. If something needs to be cut off, you don't want it to be part of your main image or text.
Listen to the Client
During each phase of the design project, get feedback from your client/project leader, and adjust as needed. At the end of your large design project — whether large in size or scope — you want the person hiring you to be thrilled with the finished product.
Listening means understanding what the client wants — even when they may not. Ask questions, show them examples of similar projects and gather enough information to create the design of their dreams.
Design Larger
Large-scale projects are time-consuming and cost a lot of money. Fortunately, factoring in all the necessary elements and making a plan can keep you from making costly mistakes in the process. Following the tips above, you'll be able to overcome any challenge you might face taking on a big project for the first time and beyond.