When the time comes to do some work on your WordPress site, there is a lot to think about. In the confusion, people tend to leave unfinished sites open for the whole world to see. Oftentimes, it is not the best idea, as it strikes quite a blow for the site's credibility. Others set up a so-called "under construction page" or a "coming soon page", a simple page that informs their visitors that they are working on the site, with the main emphasis on when the site will be back, so that the customers will, too.
We, the team standing behind the UnderConstructionPage plugin, have created it in order to help people set it up in no time so that they can focus on the important tasks to be done on the website, without losing their customers in the process. However, what we want and what is can be two different things.
We wanted to make sure that our plugin is helping people improve their business, so we invited our customers for a short interview.

As part of the "Customers Success Stories" series, we will be sharing with you their answers, and take tips for the improvement of our plugin in the background!
Customer Success Story: Pamela Rogan
Pamela Rogan, a superwoman in the marketing business, was the first to kindly dedicate the time from her busy schedule to participate in our interview!
Pamela is the CEO of Rogan Marketing and Communications, which is assisting small to medium businesses with their marketing efforts and promoting their products or services. With 33 years in the business, Pamela has collected quite a number of her own success stories, and has committed to helping an impressive number of clients! On another note, while managing her own and helping other businesses, Pamela is putting a lot of effort into volunteering to help women and young adults develop their entrepreneurial growth.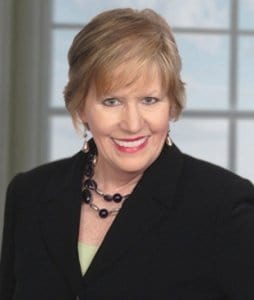 "The heart of the growth of your business lies in its marketing. The overall marketing umbrella covers advertising, public relations, digital promotions, and sales. Without marketing, your business may offer the best products or services in your industry, but your potential customers won't know about it." – Pamela Rogan
With such a variety of projects on her plate, we sure do hope our UnderConstructionPage plugin helped take some of it off. Let's hear the truth from the superwoman herself!
The Interview with Pamela
UCP: Hello Pamela, and thank you for participating in the interview! We understand that you're very busy with your work and participating in a lot of volunteering opportunities, so we really appreciate it. What have you been working on recently?
Pamela: Most recently we finished a website for a law firm as they recently merged and the website they originally had was very basic and did not highlight their services. We will also be managing their monthly marketing which will include further evolving their website as I am able to learn more about them while we grow their brand.
UCP:  Can you tell us more about the projects you have used UCP for?
Pamela: UCP has become a "go-to" plugin for our clients' sites which includes not-for-profits, doctor's office, business consultants, attorney's firm, roofing company, commercial duct cleaning company, construction company, diversity consultant and many others.
UCP:  Why did you choose UCP for your clients' sites?
Pamela: I originally used some of the default plugins out there but they didn't meet the standards of our clients. Even if their "old" site is running simultaneously while we are building the new one, they still want a professional, and branded landing page. I really love the fact that we can customize the landing page to look be consistent with our client's brand, and, it also allows us to include a contact us form so the end-user can reach out to the client.
UCP: How was the overall experience?
Pamela: The plugin was extremely easy to use and the customer service, when I just didn't get something, was super quick and always resolved my challenge.
UCP: Were there any features you found more useful than others? Which ones?
Pamela: I like the pre-made templates as many times I used them as a starting point to do what I needed to do. Some of them also gave me ideas for my final layout. I also like how easy it is to turn it on and off. And, one of the best features for me is that I am able to create a temporary link for my clients to view the site while in progress. I can also easily delete the link when I do not want them to see the site (i.e. I would resend the preview link after each stage as we continue to work on it). I also love that I can insert my IP address which allows me to view the site on my PC and MAC when I'm not logged into WordPress as it recognizes that it's me.
UCP: Unfortunately, at one point, something went a bit sideways. What was your experience with our support team?
Pamela: One of the key reasons, in addition to the above, I purchased the PRO Lifetime version was because of the awesome support. UCP was not only super friendly, they were quick to respond so that I could continue to work on the site.
UCP: What is something you feel we should improve when it comes to UCP?
Pamela: Truthfully, I don't have anything to say in regard to improvements. I had a couple of glitches where I couldn't figure something out, but it was more because I was super busy and did not have time to properly analyze it. That being said, it didn't slow me up because the support was not only awesome but patient.
UCP: Do you plan on using UCP again in the future?
Pamela: Yes, it will be my go-to for whenever I build a new site. And, our own company website is in need of a complete redo and we'll use it on and off as we build.
UCP: Any tips for people wondering whether to give UCP a try?
Pamela: A good tip would be to explore the plugin as it has a lot of cool features. It's something I haven't fully done but it's on my list as I know there's even more I can get out of it if I check it out further.
UCP: Thank you, Pamela! We do hope you will find other features that you could find useful when you do!
Overall
Now that the interview was over, it is safe to say that Pamela's answers made us blush! On our side, we are very happy about our UnderConstructionPage plugin being able to help on so many different projects. We will surely be working on improving the plugin even more and to add other useful features to help our users.
What about you? Have you found our plugin useful or do you have any tips on improvement? Would you like to tell us your success story? Drop us a line!