Every blogger can attest that blogging takes great effort and dedication. Coming up with engaging posts on a regular basis is not a walk in the park. For some bloggers, it forms their primary means of earning a living.
It is estimated that there are about 200 million blogs globally and about 2 million new posts are published on a daily basis. Indeed, blogging has gained much prominence in the present world and has become part of daily life. Most people don't even realize it, but most of the content that they read online is from blogs.
Some bloggers are in it for the long run. It could be due to financial factors or mere passion. Whatever the case, security comes into play.

As much as the online sphere has its upsides, some people have ill intentions. Your blog security could be breached by hackers who may do a whole lot of damage. If blogging brings you a stream of income, then it is automatic that you would want to employ safe practices to secure your source of livelihood.
This article will outline seven brilliant security tips for your blog protection:
1. Update Your Software Regularly
This may sound obvious, but it has a significant bearing on the entire security of your blog. You should ensure that your server, your operating system or any other auxiliary software running on your site is up to date. This includes software such as forum and CMS. Any loophole might be detrimental to you as hackers hover around looking for such security loopholes.
Once they find them, hackers will use them for undesirable activities that may lead to the compromise of your blog. If your hosting space is managed, you don't have much cause of worry as the hosting company will keep the software up to date. You may also consider hiring a maintenance company to take care of your blog.
2. Strengthen Your Passwords
A lot of people fail to understand that cracked passwords are the gateway to most security breaches. The reason why passwords get breached is that most bloggers don't know how to put strong passwords on their sites.
Majority of bloggers put predictable passwords such as personal names, easy number sequences, addresses, birth dates or probably their social security numbers. Such kinds of passwords give hackers a field day.
A strong password is one that contains numbers, lowercase and uppercase letters and symbols. Extra strong passwords are those that are more than eight characters long.
3. Have a Backup
It is a good security practice to always have a back-up of your blog. You might be cautious and thorough in your security checks, but one can never be entirely secure. Anything can happen, and some hacker may gain access to your blog and decide to wipe it clean. In such an instance, you can use your backup to restore the blog.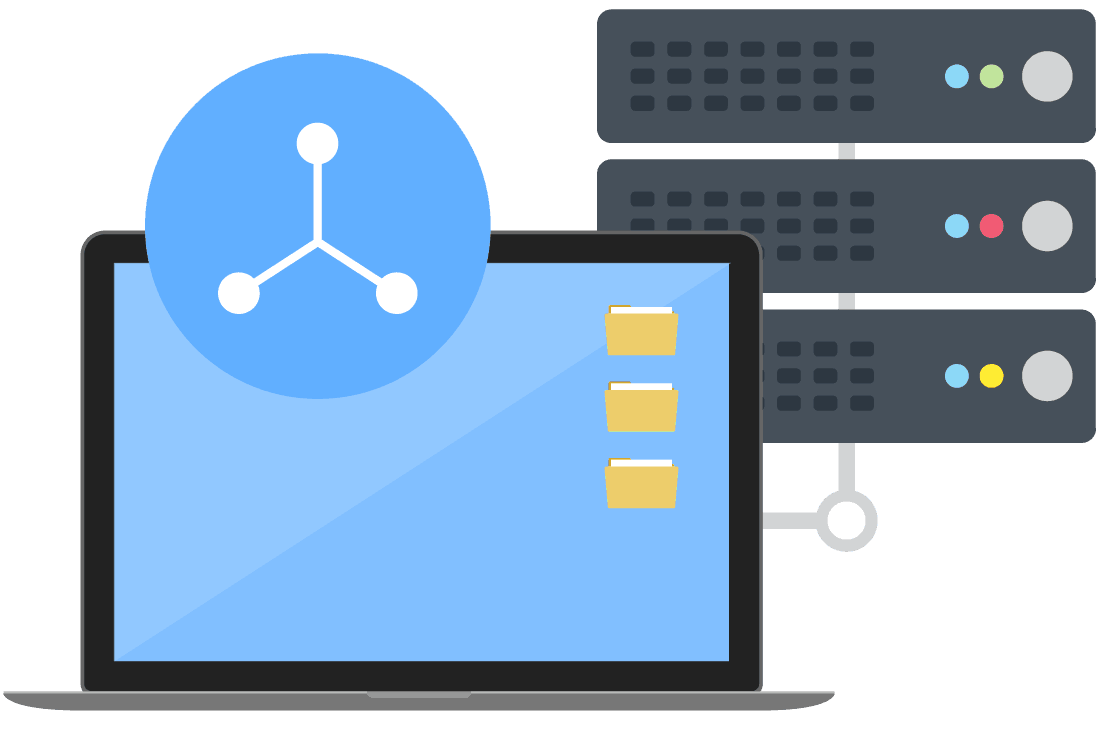 What are some of the avenues for backing up your files?
You can use a flash drive or external hard disk.
You can store your files on more than one computer.
You can utilize cloud storage applications such as Dropbox and Google Drive.
You can also contact your web host and ask them how you can back up your files safely with them.
4. Be Mean With Your Account Information
When it comes to blog security, there is some account information that should never be shared, for example, the site's administrative page. The login credentials should under no circumstances be shared. In the case where you have to give these credentials, then ensure that you change them immediately afterward.
Another word of advice is that you should never send the login credentials over the internet. Also if possible, make sure that you don't use your personal email address as the blog's associated email address. Create a separate email for your blog.
5. Use Trusted Plugins
Plugins provide the ideal conditions for hackers to access your blog. You should be wary of the plugins that you install. Most installed plugins allow for the access of crucial files that are in the WordPress installation.
To protect yourself, do the following:
Check for the third-party reviews of the plugin. You can establish whether they are legitimate and any associated risks from people who have previously used it.
Check the star ratings. The distribution of these ratings may help you identify whether the plugin has some problems. If you notice that the one star ratings are much more than the five-star ratings, then you should have cause for alarm.
Check the download volumes. If you notice that a popular plugin doesn't have as many downloads, then they may be ineffective.
Look it up in the WordPress.org directory. If you cannot find a plugin on this directory, then most probably it has an issue with legitimacy. However, if you find one, then proceed and download it.
6. Use HTTPS rather than HTTP
When you require the visitors to your blog to fill out a form, you should know that you don't have control over who fills out these forms. Sites such as EliteEssayWriters require one to fill forms when signing up.
There could be hackers that are masquerading as visitors with the sole purpose of getting vital information from your audience for malicious intentions. You must protect the visitors of your site. They should be able to feel secure when they are visiting your blog. Any lapse in their security might have detrimental effects such as losing your readers.
To check on this, you should move your site from HTTP to HTTPS. The latter enables you to encrypt the activities of visitors and blogs, hence preventing any leak of information to the wrong hands.
For many years, a reliable SSL certificate and a correctly configured website have been essential SEO ranking considerations for any website. It will be more challenging to get things set up correctly if you've made any significant infrastructural changes to your website. This could require changing hosting companies, moving to HTTPS, or even changing your domain name.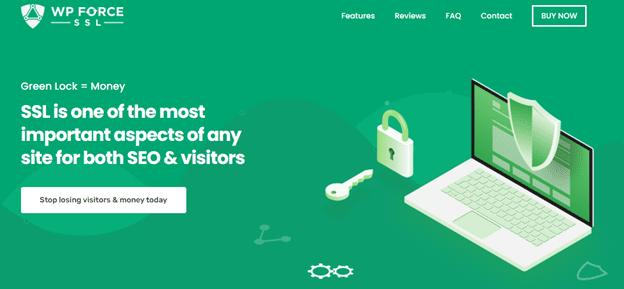 Luckily WP Force SSL exists to help you with these and other related issues. The plugin is made to quickly fix any SSL problems, saving you the time you would have otherwise spent attempting to diagnose the issue. The tool is helpful not just for catching problems as they happen but also for monitoring and prevention. As we all know, preventing something from happening is far easier than mending it after it does. This is accomplished using WP Force SSL, which checks the SSL certificate in real-time and notifies you if anything is broken or about to expire.
7. Block Any Form of Spam
The comments section of most blogs is prone to spam attacks. The comments may vary. One could simply write 'nice piece!' while others may write a lengthy message that contains links to spam sites. If you notice that there are such comments on your site, block them using spam filter software.
For WordPress users, SecurityNinjaPro can provide real-time protection against spam among other security threats. Security Ninja lets you scan your site for any potential threats. It completes such scans in less than a minute thus helping you find real threats in the real-time before any damage is done.
8. Secure your WP login site
By installing and activating the WP Login Lockdown plugin, you can enhance the security of your WP Login page and protect it against brute force attacks.
WP Login Lockdown works by implementing restrictions on the number of login attempts a user can make within a specified time period. If someone exceeds the allowed number of failed login attempts, the plugin will block access to the login page from that particular IP address for a predetermined duration.
By implementing WP Login Lockdown, you add an extra layer of security to your WP Login page, making it more difficult for unauthorized users to gain access to your website. This plugin helps prevent malicious individuals or bots from repeatedly guessing login credentials and offers protection against brute force attacks.
Remember to regularly update WP Login Lockdown and other security measures to ensure your WordPress website remains secure.
Conclusion
Blogging has become a lucrative venture. It thus needs to be secured from the many threats that are present in the online world. The seven security tips discussed in this article are sure to make your blogging experience a safe and secure one. Apply them to protect your blog and your livelihood.