The days of installing software from a CD or a data center server are numbered. Software delivered through the Internet tends to make applications accessible anywhere, at any time. Numerous WordPress plugins or SaaS are among the most popular forms of cloud computing. The fact that companies do not have to install and operate applications on their systems is one of the primary reasons for using SaaS and WordPress plugins. This eliminates or significantly reduces the cost of acquiring, maintaining, and supporting hardware, software, and support.
A SaaS application's initial setup costs are typically lower than those of comparable enterprise software purchased through a site license. Using SaaS and WordPress Plugins can sometimes reduce long-term software licensing costs, depending on the pricing model for the individual SaaS offering and the enterprise's usage pattern. One of the primary benefits of using SaaS and WordPress plugins is that organizations do not have to install and run applications on their systems. Because SaaS applications are delivered over the Internet, consumers can easily access the application from any device and from any place that has an Internet connection. In contrast to many traditional desktop-only apps, the ability to run on mobile devices and computers is excellent. SaaS offerings typically support MacOS, iOS, and Android, in addition to running on multiple browsers such as Google Chrome, Apple Safari, and Mozilla Firefox.
Another benefit of SaaS and WordPress plugins is their ease of scalability. SaaS and plugins allow businesses to scale their services and functions as needed. This is especially important for companies with cyclical activity and for organizations that are rapidly growing. Users of SaaS and WordPress plugins advantage of the fact that service providers can automatically update software, often on a weekly or monthly basis. Entrepreneurs don't have to worry about purchasing new releases or installing patches such as security fixes. This can be especially appealing to organizations that do not have enough IT personnel to handle these tasks themseves.
Keep on reading as several of the best SaaS tools, as well as WordPress plugins and themes, will be presented in the rest of this article. Have in mind that the majority of them are only available during this time of year. These discounts range from a few days to a few weeks. Everything is dependent on the product. Everyone should take advantage of this opportunity to complete their online inventory.
Appsumo - 10% off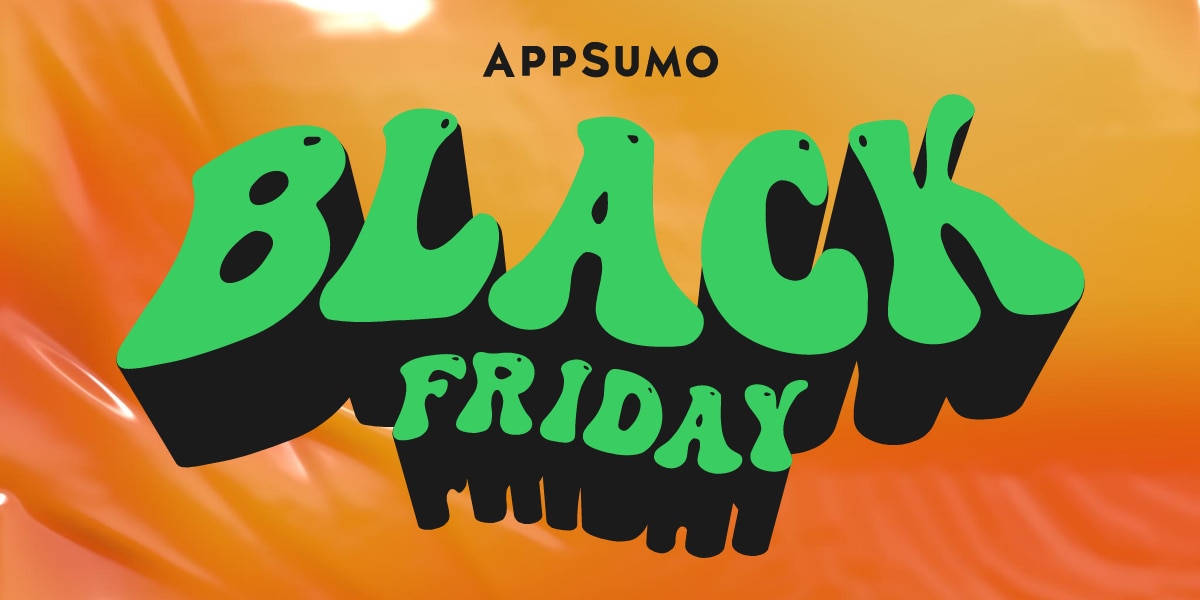 Black Friday has landed. Take 10% off when you spend $150+ on hundreds of eligible Black Friday products (look for the gold badge)! Now through November 29th at noon CST.
Valid from November 20th, 2022 till November 29th, 2022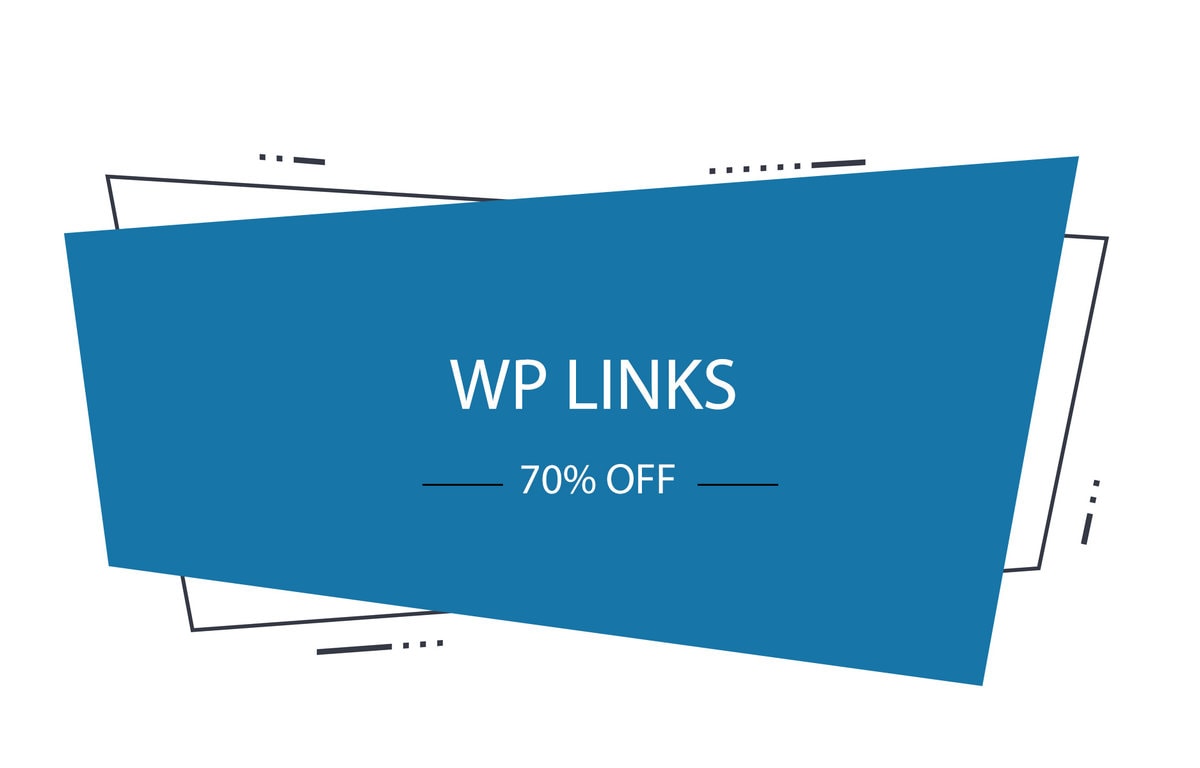 WP Links assists you in repairing and managing links. This plugin has all of the functions you require. It contains an excellent link scanner that verifies the validity of all your links and determines whether they work or lead to harmful websites. You can also build an unlimited number of link rules. You can get it 70% off the price this Black Friday. Just go to the site: https://getwplinks.com/, and apply the code in the checkout: bf2022links.
Valid from November 15th, 2022 till December 15th, 2022
You've made a "mess" on your website, or it just got too cluttered with time? No problem, giving it a fresh start will only take a few seconds and a couple of clicks with the WP Reset plugin. This plugin is a true gem that will enable you to reset your entire site or just parts of it using its collection of resetting tools. These tools range from full resets that wipe an entire site clean to partial resets that get rid of things like plugins, themes, users, widgets, content, and so on with just 1 click. And if you're afraid of possibly regretting doing a reset, you'll be happy to hear that this plugin can create database snapshots that you can later restore and take your site back to a previous state. Oh, and one last thing, with WP Reset, you can also create plugin (+theme) collections and have them ready in the cloud.
Valid from November 15th, 2022 till December 5th, 2022
WP Maintenance is a plugin that allows you to work on different areas of your website without your visitors knowing. It's a great option for developing an excellent maintenance page that will keep anybody who visits your website interested. This plugin can also be used to create pages such as coming soon, landing pages, sales pages, and under construction pages. Just go to the checkout on the site: https://wpmaintenancemode.com/, and apply this year's Black Friday code: bf2022m to get a 70% discount.
Valid from November 15th, 2022 till December 5th, 2022
Want to build your site's online presence even before it launches? You can, if you create an attention-grabbing coming soon page for it. How, you may ask? Well, with the one and only Coming Soon & Maintenance Mode plugin! This plugin, with its drag-and-drop builder, 170+ themes, pictures, and videos directly from Depositphotos or Unsplash, best-in-class SEO setup, autoresponder and email services, and many more features, will give you the ability to build a coming soon/under maintenance page in minutes. Rebrand the plugin and make it your own, control the maintenance mode remotely, and much more.
Valid from November 15th, 2022 till December 5th, 2022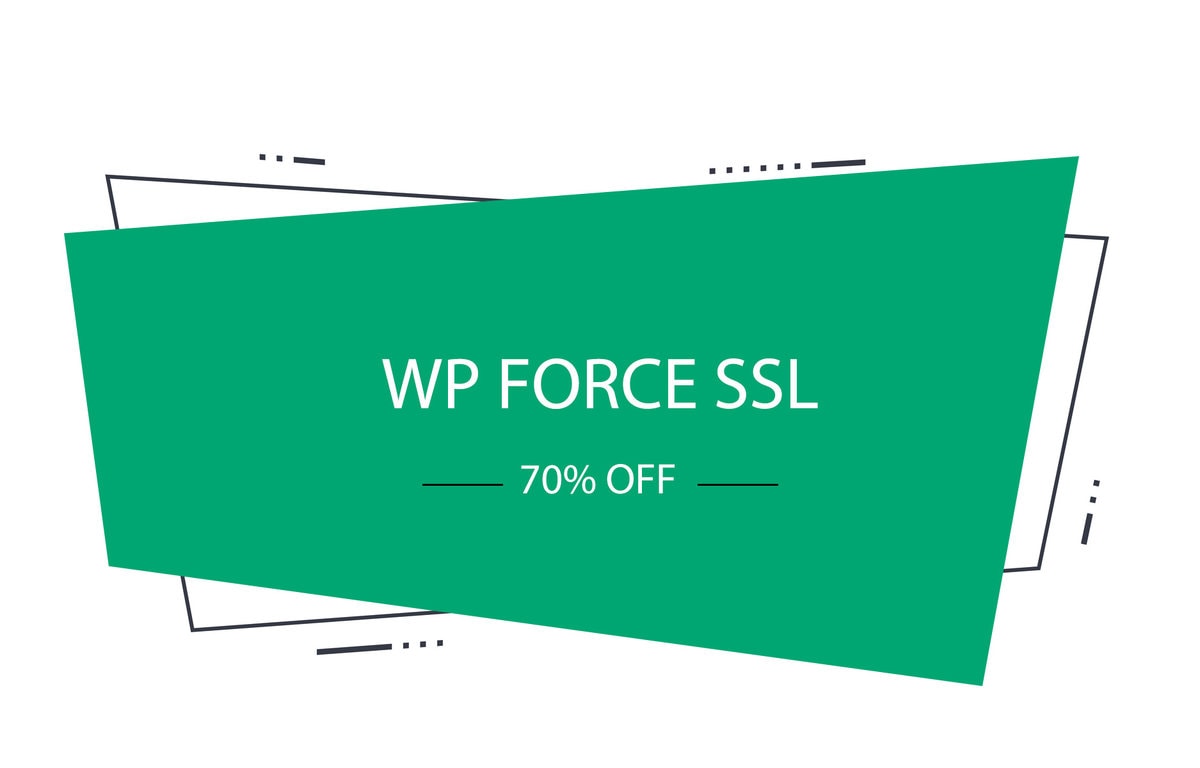 WP Force SSL can assist you in redirecting unsecured HTTP traffic to more secure HTTPS and fixing various SSL problems without modifying a single line of code. All you have to do is enable Force SSL, and everything else will be set, including the SSL certificate. The entire site will be converted to HTTPS using the SSL certificate. This plugin can also generate a free SSL certificate for your site using Let's Encrypt, regenerating it every 90 days. Get it on this year's Black Friday deals. Visit the site: https://wpforcessl.com/, and apply code: bf2022ssl to get a 70% discount.
Valid from November 15th, 2022 till December 5th, 2022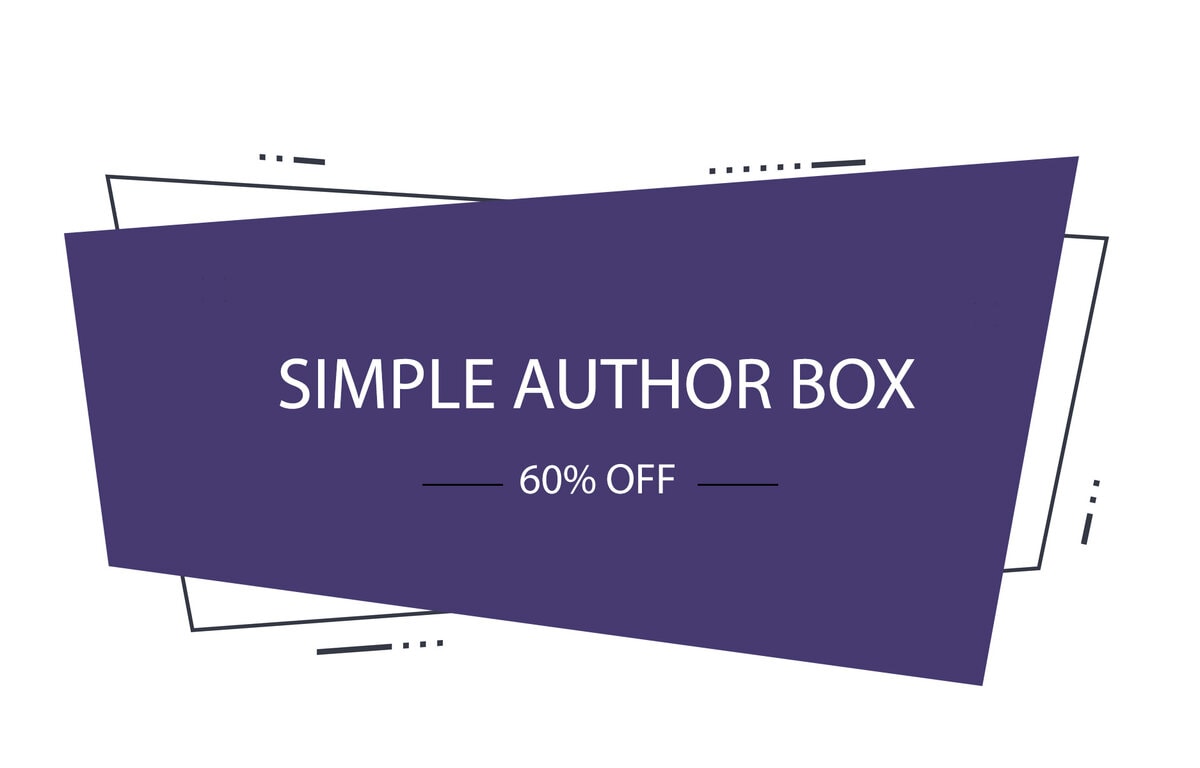 You run a blog that features many authors, sometimes even guests and co-authors, and you need a way to credit them for their work? Give them an author bio box using the Simple Author Box plugin! This plugin will include author bio boxes (responsive ones) at the end of your WP blog posts. The boxes can contain everything from the author's name, Gravatar, bio, to 30+ different social media icons and links. Having co-authors won't be a problem anymore since you will have the option to assign multiple authors to one article. And when it comes to guest authors, you will be able to credit them without having to create a WordPress user account for each.
Valid from November 15th, 2022 till December 5th, 2022
Broken links are a nightmare to you and your site visitors, so make sure they are a thing of the past, at least when it comes to your site. How? Well, by implementing redirects, of course, using the WP 301 Redirects plugin. This user-friendly plugin has the ability to monitor changes in your site's URLs and patches them up instantly by setting up appropriate redirect rules. Along with being user-friendly, this plugin is also pretty "smart" since it can prevent all bad bots from ever reaching your site but will still allow Google bots to do their job. And if that wasn't enough, the plugin will also provide you with detailed insights into the traffic on your site using built-in charts. Control sites remotely, generate brandable PDF reports, rebrand the entire site, and much more.
Valid from November 15th, 2022 till December 5th, 2022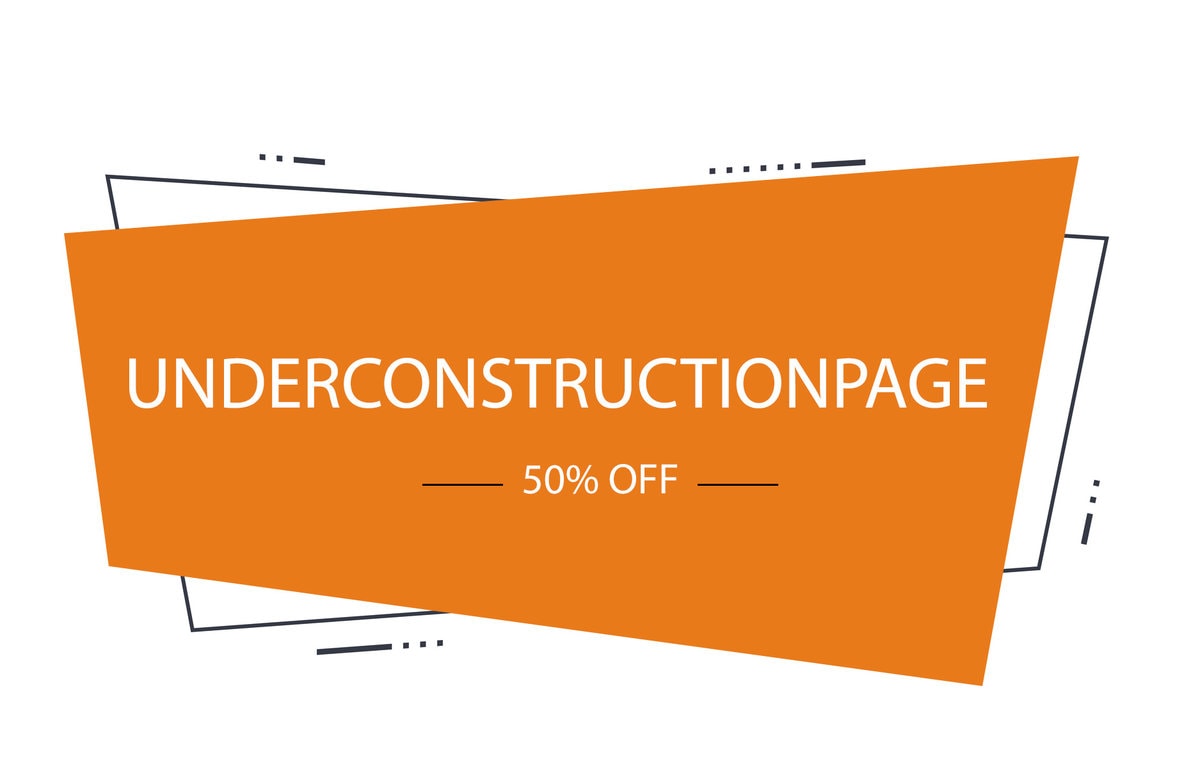 Under construction, under maintenance, coming soon, sales, landing, and any other simple types of pages can be created within minutes using the UnderConstructionPage plugin. Equipped with a great page builder, 210+ customizable page templates, over a million free HD or 4K images, this plugin is truly a force to be reckoned with. And to top it all off, it can even be of great help with tracking traffic and conversion rates.
Valid from November 15th, 2022 till December 5th, 2022
Google Maps Widget - 100% off
Want to add Google Maps to your WordPress website, but don't want to pay the steep price some plugins and services are charging for that? Try the Google Maps Widget plugin! Google Maps Widget will enable you to add as many maps as you need, anywhere on your site, in posts, pages, custom post types, sidebars, menus, even as widgets or shortcodes. The maps will be responsive and can also be customized to fit your website design. Best of all, adding a map with the help of this plugin will take 2 minutes tops!
Valid from November 15th, 2022 till December 5th, 2022
Quickly export your WooCommerce orders into Excel or CSV formats. Besides the essential functions, the PRO version of the plugin lets you handle custom data like shipping, customers, coupons, categories, etc. Schedule the exports, receive reports via email, and control the data as you want.
Valid from November 15th, 2022 till December 5th, 2022
Need more control over WooCommerce shipping? With this plugin, you will be able to set up custom shipping services. Calculate shipping rates by the number of items, weight, include a handling fee, etc.
Valid from November 15th, 2022 till December 5th, 2022
Most people hate anything sticky unless we're talking about WordPress site elements. These are just so fun and convenient and can be created in seconds using the WP Sticky plugin! Regardless if it's a widget, navigation, menu, header, whatever, this plugin will make it sticky. And no, it doesn't involve any complicated coding; you will only be picking elements off the screen. The plugin doesn't limit you on the number of elements you can make sticky, nor does it conflict with any themes, page builders, or plugins.
Valid from November 15th, 2022 till December 5th, 2022
Save 40% on any Security Ninja plan and get a Lifetime LTD license this Black Friday! LTD deal are back for Black Friday 2022 ONLY We offer 40% discount on monthly, annual and lifetime licenses for Black Friday 2022. Only during the Black Friday sale 2022 - You can get a lifetime license with 40% discount. We usually do not offer lifetime deals, but for Black Friday 2022 we are bringing it back!
Valid from November 21st, 2022 till November 30th, 2022
Name
Discount
Description
Valid From
Valid Till
Perfmatters
30%

Perfmatters is a lightweight web performance plugin designed to help increase Google Core Web Vitals scores and fine-tune how assets load on your site.

Use coupon code BLACKFRIDAY for 30% off at checkout.

Nov 16th
Dec 1st
Checkout Upsell and Order Bump for WooCommerce
30%

Upselling rewardingly generates repeat sales. Checkout Upsell and Order Bump for WooCommerce at 30% OFF this Black Friday.

Nov 1st
Dec 5th
FooGallery
30%

FooGallery is an easy-to-use WordPress photo gallery plugin that lets you create stunning and effective galleries. There are 3 Pro plans, from Starter to Commerce, allowing you to select the gallery features you need. The Commerce plan integrates with WooCommerce, allowing you to sell photos or prod

Nov 16th
Nov 30th
FooBar PRO
30%

FooBar is a WordPress notification bar plugin that lets you easily set up message bars on your site. FooBar PRO includes a WooCommerce Free Shipping Bar, A Countdown bar and more. Plus you get advanced customisations, scheduling, and conditional visibility.

Nov 16th
Nov 30th
Web Templates | HTML5 Website Templates | Web Graphics
50%

Up to 50% off on all TemplateMonster.com and MonsterOne.com products and services as well as $5-$50 coupon codes and the drawing of $300 gift certificates to get any TemplateMonster.com and/or MonsterOne.com product and service.

Nov 7th
Dec 1st
Pixpa
50%

Pixpa is an all-in-one no-code platform for creators and small businesses to create beautiful, professional websites complete with built-in online store, blog, and client galleries. Pixpa's versatile platform has everything you need to showcase your work, share ideas and sell your stuff online.

Nov 24th
Dec 31st
WP Adminify
48%

WP Adminify brings a solution for all of your WordPress Dashboard customization. It comes with 10 Modern UI Templates, 20+ Modules, and a powerful options panel. Some modules like Dark Mode, Custom Dashboard Widgets, URL Redirection, Login Customizer, Admin Menu Editor, Admin Column, etc.

Nov 23rd
Dec 6th
Master Addons
50%

Master Addons will provide more control on Elementor Page Editor. It comes with 70+ handy Elements and Extensions. Elements like Image Hotspot, Image hover effects, Gallery Slider, Image Comparison, and some extensions like Display Conditions, Transformation, Revel, Floating Effects are available.

Nov 23rd
Dec 6th
StoreApps
50%

Enterprise Quality WooCommerce plugins for marketing and offers, store management, cart and checkout improvements.

Nov 22nd
Nov 30th
Offermative
50%

AI-based WooCommerce plugin that automates entire offer creation - design, rules, coupons, copy…Select offers, run them on hundreds of products within minutes and boost your sales.

Nov 22nd
Nov 30th
Cloudways
40%

Here're the details:
Offer: 40% OFF for 4 Months on all hosting plans + Up to 30 Free Migrations
Promo Code: BFCM4030
Validity: 14th November 2022 till 1st December 2022

Nov 14th
Dec 1st
WooCommerce Variation Swatches
20%

With around 700 five-star ratings & 300K+ active installations, WooCommerce Variation Swatches is the most popular variation swatches plugin in the WordPress plugin repository. Using this plugin, you can add color, image, radio, and button swatches instead of the old dropdown model...

Nov 17th
Dec 5th
Icegram
50%

Convert visitors to subscribers, automate onsite and email marketing campaigns, personalize at scale, reduce costs and do a lot more with Icegram's high-quality plugins for WordPress and WooCommerce.

Nov 23rd
Nov 30th
WPLoyalty
30%

Grab the opportunity to attract new customers, increase Word of mouth and retain long-time customers! Minimize customer aquisition expenses with WooCommerce Referral program.

Nov 1st
Dec 5th
Meta Box
20%

Meta Box is a free Gutenberg and GDPR-compatible WordPress custom fields plugin and framework that makes quick work of customizing a website with meta boxes and custom fields in WordPress.

Nov 21st
Dec 30th
GretaThemes
30%

GretaThemes - Clean and Simple WordPress Themes That Just Work

You should use our themes because of the beautiful design, SEO-Optimized, responsive layout, and 1-click demo import.

Let's get 30% off to use them!

Nov 21st
Dec 30th
WCAG WordPress themes and plugins
50%

DJ-Extensions offers a 50% discount on all WordPress products, including WordPress themes, plugins and YOOtheme extensions.
The discount applies to Joomla products as well.

Nov 21st
Nov 30th
Astra Growth Bundle
50%

The Astra Growth Bundle gives you access to all Astra Pro features, 230+ Starter Templates, the WP Portfolio plugin, Ultimate Addons for Beaver Builder, Ultimate Addons for Elementor, Convert Pro, Schema Pro, as well as access to all our future plugins such as Spectra Pro.

Nov 22nd
Dec 2nd
SureCart: All-in-one powerful eCommerce platform to sell online!
50%

SureCart is a powerful eCommerce platform designed to help you effortlessly sell online and grow your business. It's an all-in-one platform that can be set up in a matter of minutes.

Nov 23rd
Dec 3rd
SureMembers: Best membership plugin for WordPress!
60%

SureMembers is a WordPress membership plugin that protects your website's premium content. It gives you everything you need to build and manage a full-fledged membership website, from creating drip content and access rules for your content to protecting your content behind a paywall.

Nov 22nd
Dec 3rd
Ultimate Addons for Elementor: Most popular Elementor addon!
49%

The Ultimate Addons for Elementor plugin is a must-have for any website using the Elementor page builder. It comes with 40+ widgets and extensions, 100+ creative and customizable website templates, and 200+ section blocks to speed up your workflow.

Nov 22nd
Dec 3rd
ThemeHunk Themes & Plugins
28%

Discounts up to 30% for everyone. Hurry up to get a discount and lifetime support from one of the Best WordPress Themes & Plugins Developers.

Get amazing offers on their best-selling WooCommerce Themes Like- TH Shop Mania, Zita Theme, Top Store, Open Shop, Big Store, M Shop, and Jot Shop.

Nov 22nd
Dec 5th
myCred, Post SMTP and APPExperts
22%

Discount: 22%, Coupon code: BFCM22, Validity 20-11-2022 to 30-11-2022

myCred - https://mycred.me/membership/
APPExperts - https://appexperts.io/pricing/

Discount: 30%, Coupon code: FSBFCM2022, Validity 20-11-2022 to 30-11-2022

Postman SMTP - https://postmansmtp.com/membership-plan/

Nov 20th
Nov 30th
Botsify
50%

The only done-for-your chatbot platform that guarantees success without any risk involved. A feature-rich platform that comes with a Whitelabel option for agencies

Nov 15th
Dec 15th
myCred
22%

myCred is a WordPress points management & WooCommerce points and rewards plugin. It makes it simple to create a loyalty program or gamify your website. myCred Membership grants you access to 50+ addons and numerous benefits. Use code "BFCM22" to Get 22% OFF

Nov 20th
Nov 30th
APPExperts
22%

APPExperts is a powerful mobile app builder that integrates your WordPress website to build a fully-functional iOS and Android application. Use code "BFCM22" to Get 22% OFF

Nov 20th
Nov 30th
Post SMTP
30%

Post SMTP is the best, easy-to-use SMTP Mailing Plugin that maximizes the deliverability of all your emails. Fully compatible with any SMTP mailing service, API mailing (SMTP blocked), email logs, failure notifications, and much more. Use code "FSBFCM2022" to Get 30% OFF

Nov 20th
Nov 30th