Nowadays, every type of business or organization needs a website. Even though they might not plan to write and post content daily, a website is still necessary for contact, resources, and additional information about the business/organization.
Therefore, since it's not a blog or an online shop, a law firm's website needs to be equipped with a proper design and theme.
A blog-like #theme might send the wrong message to #clients or visitors, while a neat #business one will make it clear what business the website is talking about, so to say.

As such, if you manage a criminal, business, or personal injury law firm, here are seven of the best themes that you should consider for its website!
Astra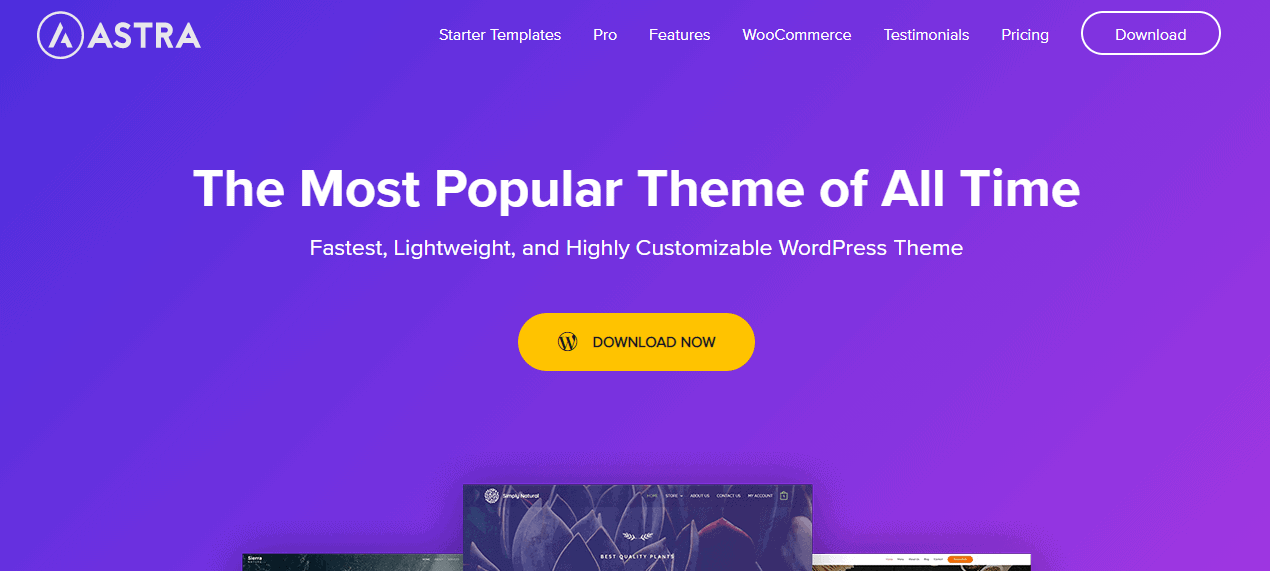 Our first entry is known as a multi-purpose WordPress theme when it comes to creating all kinds of online platforms and such. It is very customizable and editable via several plugins, not only within the primary editor.
For many people, especially web designers, Astra's skeleton is everything they need to design a unique theme. Astra is dashing even in its original shape.
LawyeriaX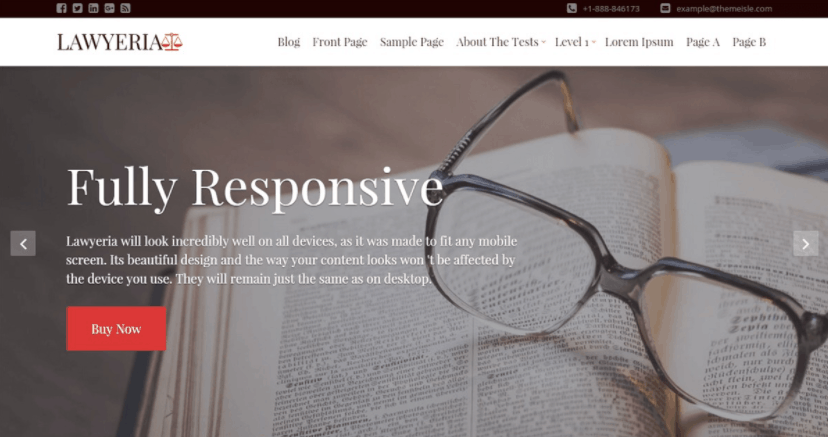 Given its name, LawyeriaX is a theme specially designed for businesses that operate in the field of law – and that's precisely what we're after! It's equipped with a sleek design and has increased functionality in terms of customization.
Naturally, as with most other themes, LawyeriaX is compatible with all types of devices out there – PC, mobile, and tablets.
Divi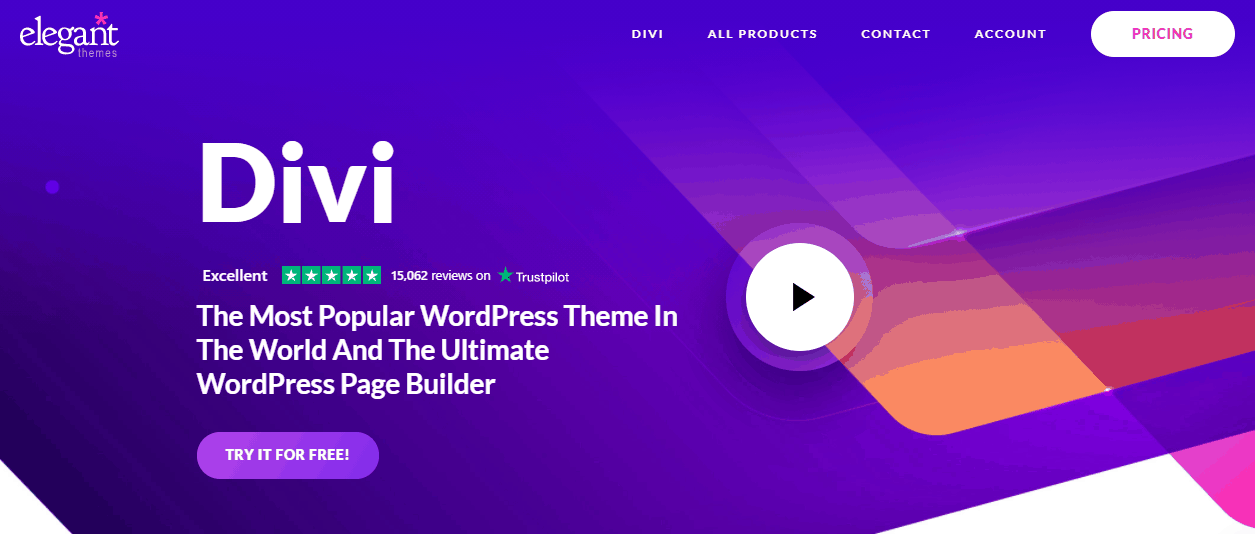 This is a multi-purpose entry as well. With its original design, both beginners and talented web designers can easily create unique themes for different businesses.
Its most important feature is the page-builder plugin that makes the whole web design part easier than usual. Thanks to it, the primary tool you'll use when creating the website will be the drag-and-drop feature.
Law Business
If you want to leave the technicalities out of the way when creating a website, you can rely on this particular theme. Once again, it's a theme designed especially for law organizations and entities.
It is equipped with a plethora of modern features and functions that are encased in a minimalistic look. As you might know, minimalistic is trendy nowadays.
Justice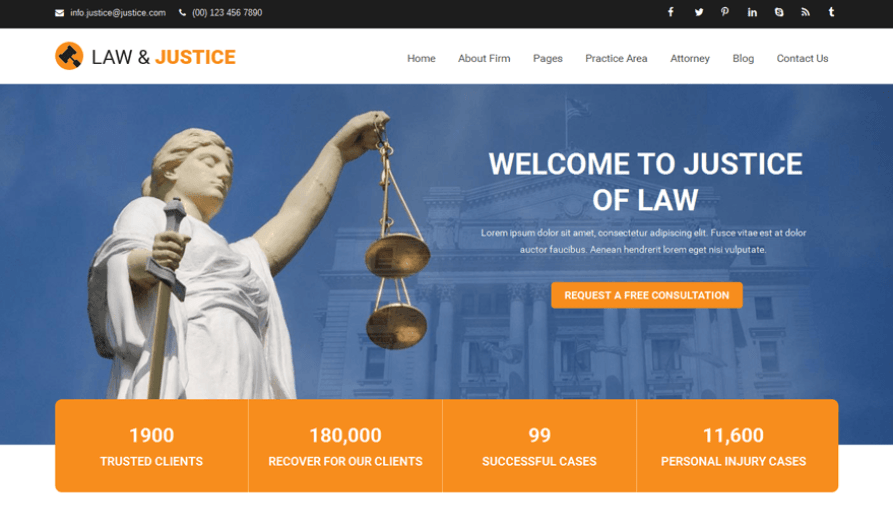 As can be seen, law firms are quite trendy on the internet – this is already the third theme designed for law. It packs three different homepage designs and a multitude of styles, customizations, and features that allow for the creation of a unique website.
Last but not least, Justice is compatible with all kinds of devices, as well as with retina ones.
Lawyer Base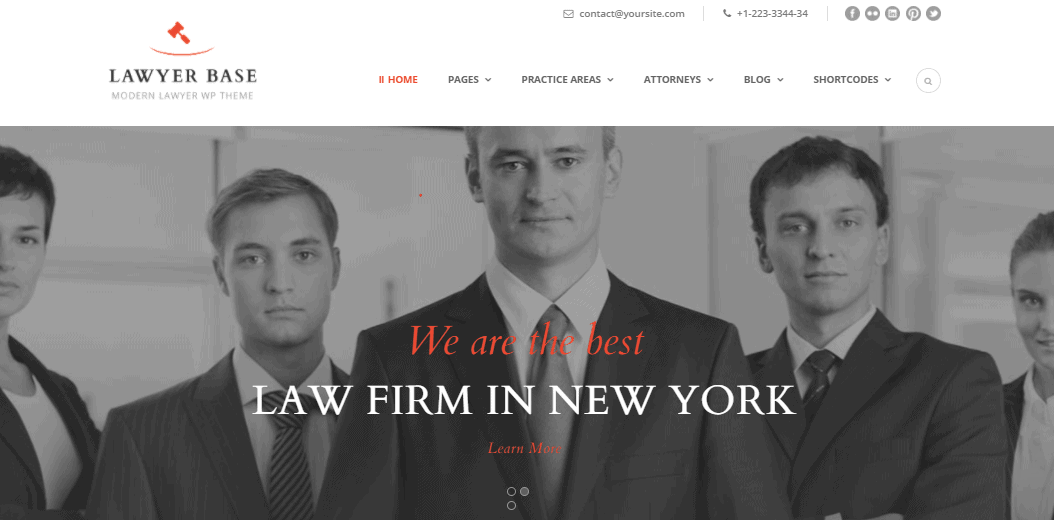 For a sleek and clean look, you can easily rely on Lawyer Base. Its professional looks can be adjusted to the tiniest detail thanks to a convenient drag-and-drop feature.
According to the specifications, heavily customized page navigation and slides can be created due to the multitude of features the theme is equipped with.
Law Practice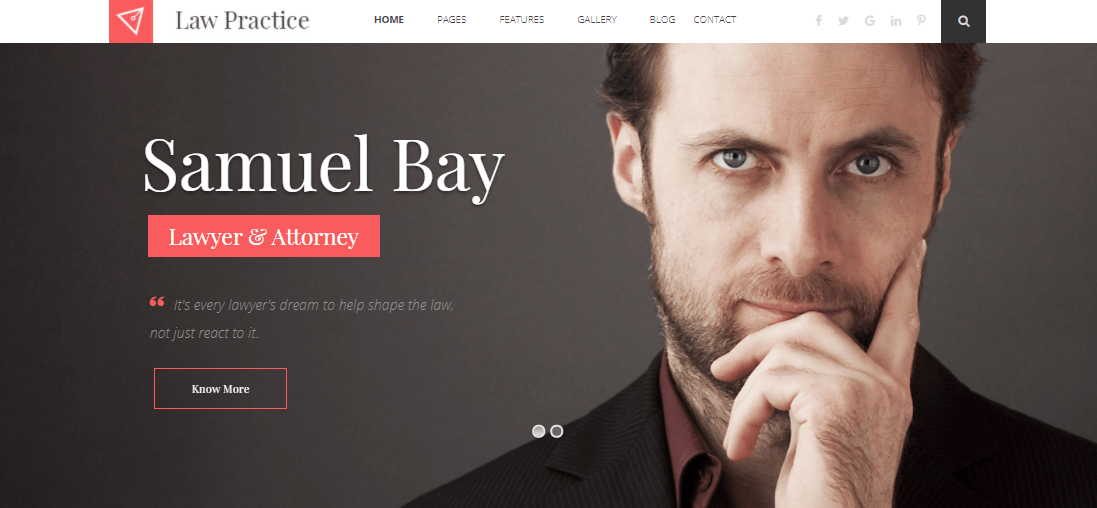 Law Practice is probably the most accessible theme to design a platform fit for law practice. With it, you can give a professional look to any website, and, most importantly, it requires no coding knowledge to adjust.
Naturally, it is responsive and packs more than just enough tools and plugins.
The Bottom Line
The fantastic world of themes doesn't lack entries when it comes to the law, so to say.
You can likely find a theme on the world wide web, no matter the type of business.
Nevertheless, if you can't find what you're after, keep in mind that a multi-purpose theme will most likely save your day, especially if you like being a bit creative and playing around with websites, designs, and so on.