Below, you will find the best web tools and services in 2021.
All these solutions are raising stars or are already super popular in their niches. We wrote about 24x7WPSupport – a super WordPress maintenance service, about WhatFontIs – a super font identifier software (free to use), about Creative Tim – a professional developer of dashboards and UI kits, and much more.
For all of you looking for good web #tools or #services, reading this article is a must!

We included over 40 web tools; take your time to read this super comprehensive article.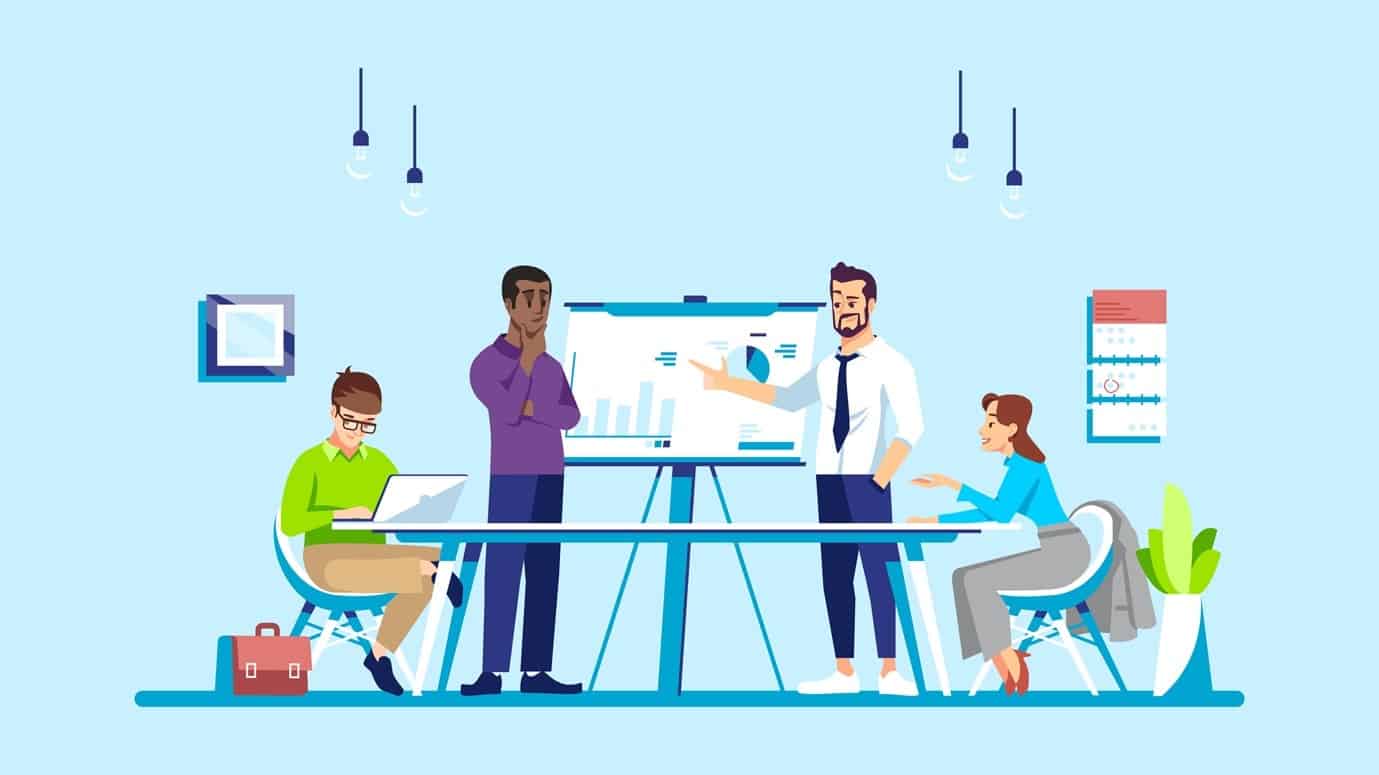 If you are looking for an all-in-one marketing agency for your website or business, take a look at HUNTER Digital.
The agency has over 10 years of experience, and it is among the best players in the industry. Customers love working with HUNTER Digital because this is a partner that drives business success, working extremely hard for each client.
They will help you with paid search, SEO, Facebook, LinkedIn, and Instagram advertising, affiliate marketing, conversion rate optimization, and even more. No matter what your needs are or how small or large your company is, HUNTER Digital will adapt perfectly.
If they managed to do well with their customer – Adidas – be sure that they will also do great for you too.
Get in touch with HUNTER Digital and set up a marketing plan.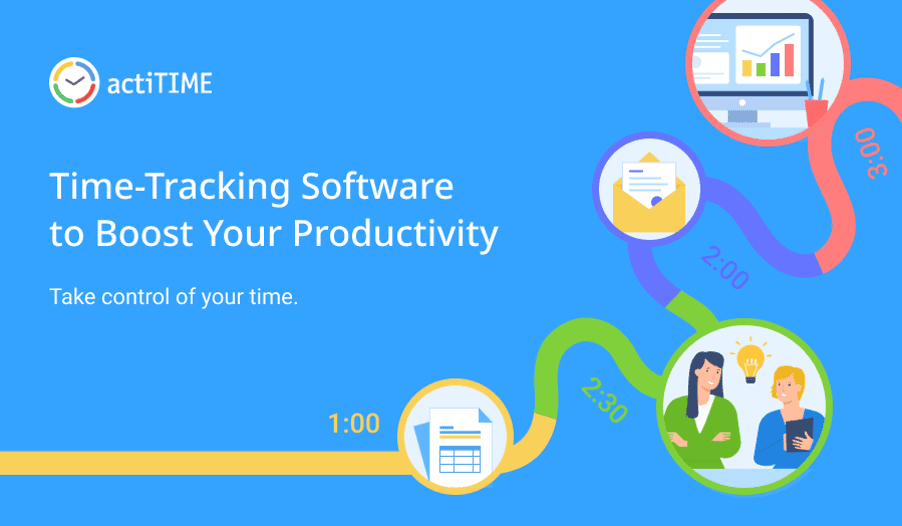 Low productivity has many negative effects. It puts a massive barrier in front of businesses on their way to better financial performance. When it comes to individuals, it can stop us from completing the planned work on time; plus, it makes us feel unaccomplished ever so often.
The causes of reduced productivity are plenty, yet the most important one is the unskillful use of time. But you shouldn't worry! actiTIME, time tracking software of high quality, is designed to help you gain a more in-depth look into how well you spend time, identify any behavioral bottlenecks as well as make smarter time distribution decisions.
actiTIME allows you to:
Create projects and allocate tasks to team members;
Track hours utilized for on diverse assignments;
Collect data on employee performance, as well as project costs and revenues, and review it in an easy way with multiple reports and charts.
These features allow for a comprehensive and objective analysis of individual and team performance and give all the necessary information for achieving an immense productivity boost.
What's more, actiTIME is very user-friendly and flexible – it can be configured to fulfill a diverse set of needs and preferences and can be integrated with many other instruments intended for project management and accounting through Zapier and an API.
Another benefit of using actiTIME is its affordability. If you want to implement the product on your own or in a team of up to three members – great news! You can do so for absolutely free and without any time limits. So, sign up for a free actiTIME trial and take your productivity to the next level.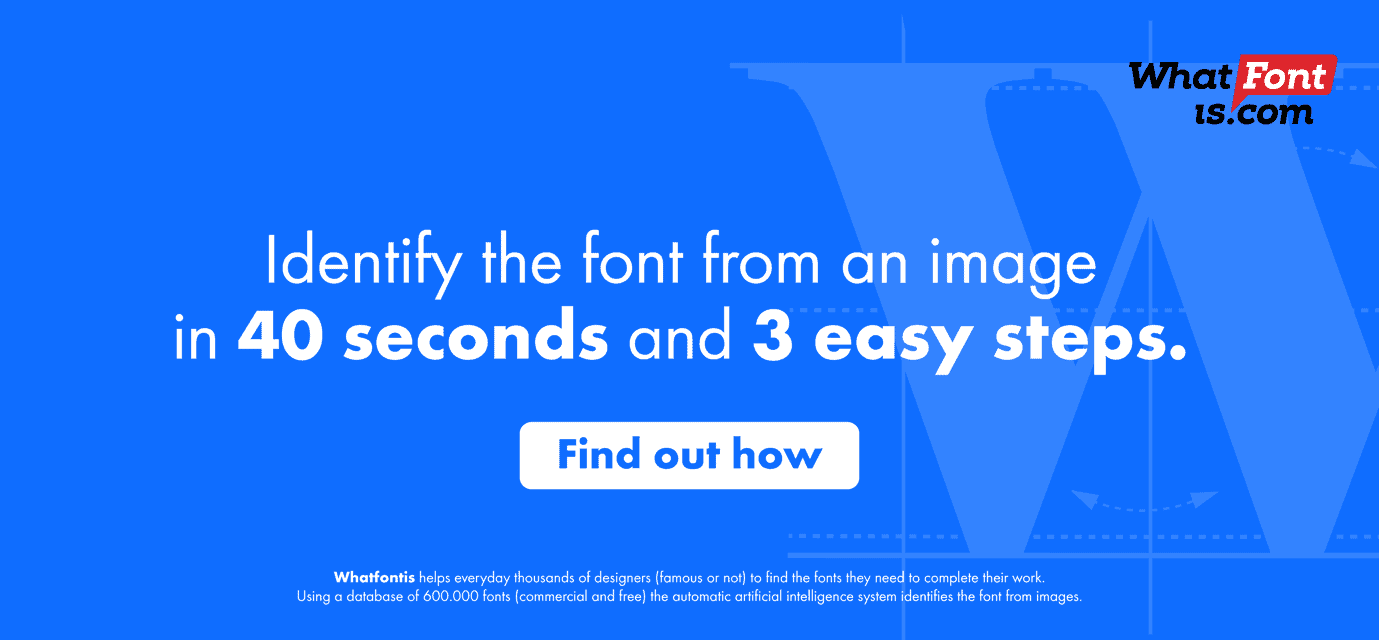 Do you want to identify all the fonts you like on images, websites, newsletters, online documents, etc.?
WhatFontIs is the right font identifier tool for you, being by far the best in the industry.
It has a huge database of over 700k indexed fonts, it is very accurate, and it is the only font identifier capable of identifying both free and paid fonts.
Start now to identify all the fonts you like and implement them in your projects.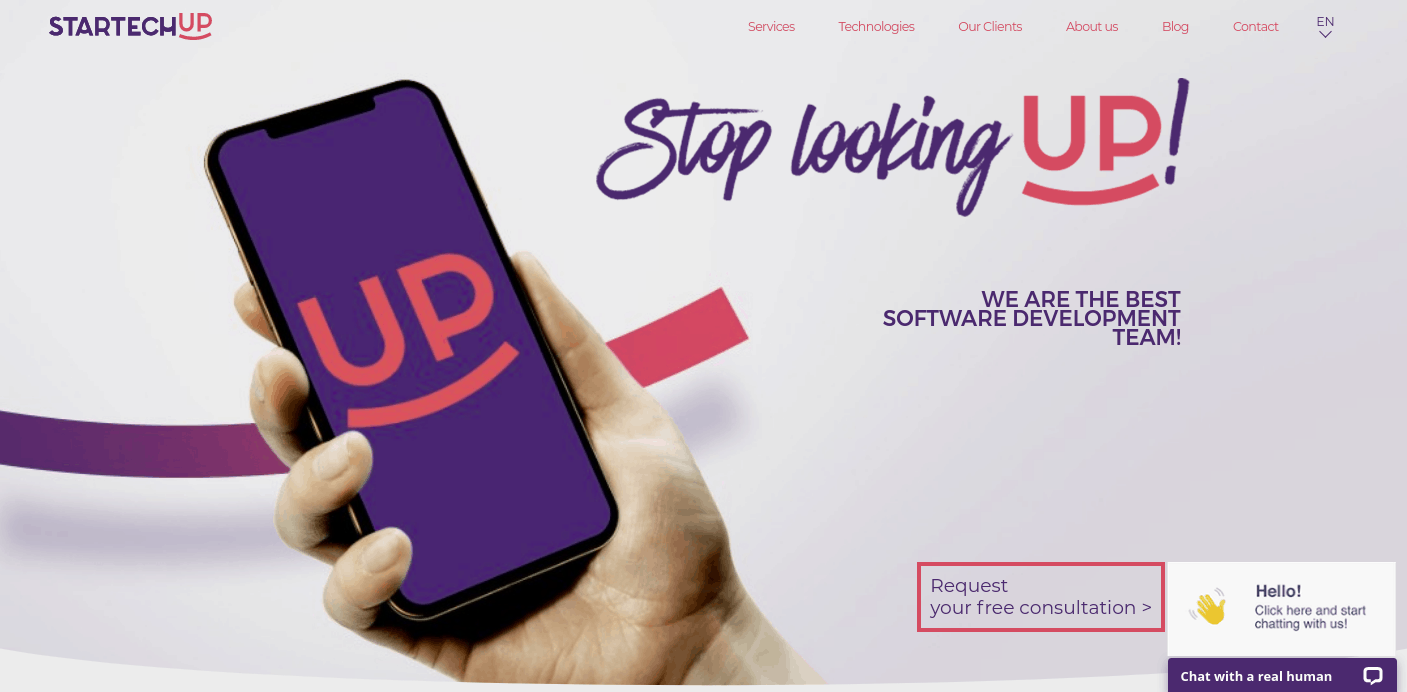 Startechup is a popular software agency that will help you with:
Web development
Mobile application development
UI/UX design
Support and maintenance (24/7 technical support)
Most of their customers are startups, enterprises, and NGOs.
Discuss with Startechup your project details for a customized offer.
Taskade is a next-generation all-in-one collaboration tool that remote teams from all over the world use to chat, organize, and get more things done in less time.
Which are the strong points of Taskade?
It is a free productivity app for the web, mobile, and desktop.
With Taskade, you can easily create a unified workspace for remote teams, one for each project.
It supports real-time collaboration for project management.
The interface is highly customizable, simple to use, minimalistic, and quick.
You have a live demo function to test Taskade in a matter of seconds.
Its library of templates has hundreds of included designs, and new ones are constantly added.
Taskade is free to use, and the premium plan is only $5 per month.
You will find the best support in the world; these people are really doing their best to help you and make your life more beautiful.
The software is constantly updated and improved with useful features.
You should really take a look at Taskade; you will love it.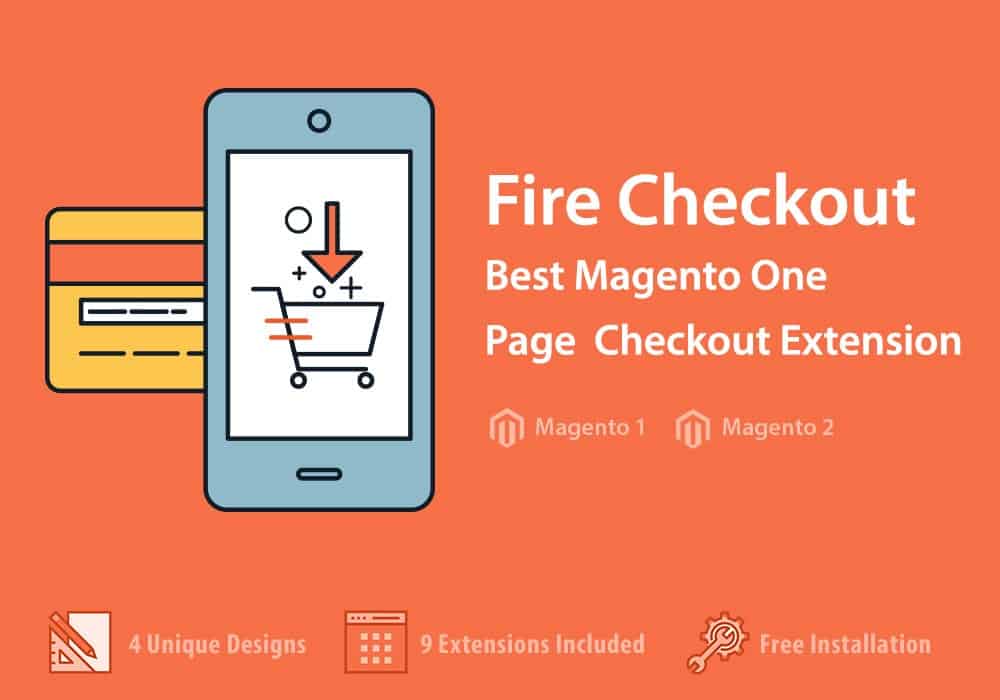 FireCheckout will heavily improve your Magento One checkout process; prepare to see improved conversion rates right away.
The module will take you from the default 6 steps of Magento checkout to only 1.
Check the demo page and features page to have a better understanding.
Supercharge your Magento store with this smart checkout process and get more sales. It is simpler than you think.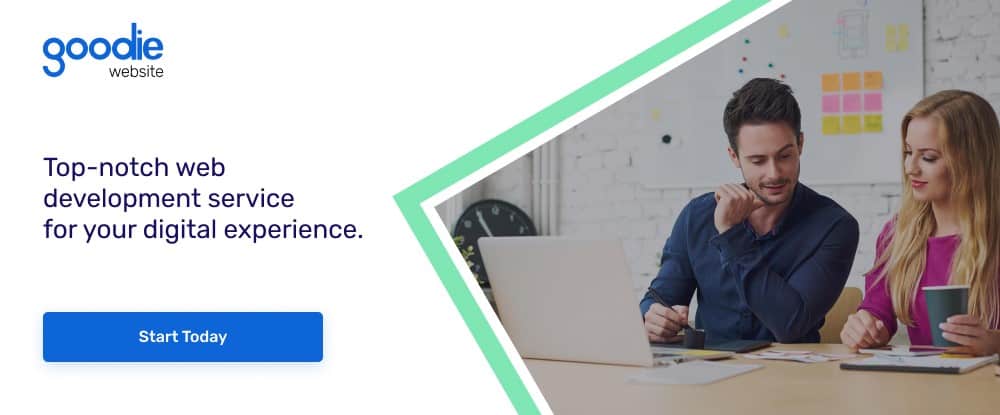 Powered by the famous Xfive, a huge international agency with customers all over the world, Goodie is a niche web development agency that can do lots of things for you:
WordPress website development, including custom web design
WooCommerce and Shopify development
Front-end development
Email development
And even website maintenance
These professionals always respect tight deadlines and come with ideas for your projects, going the extra mile in providing you value.
Discuss with Goodie.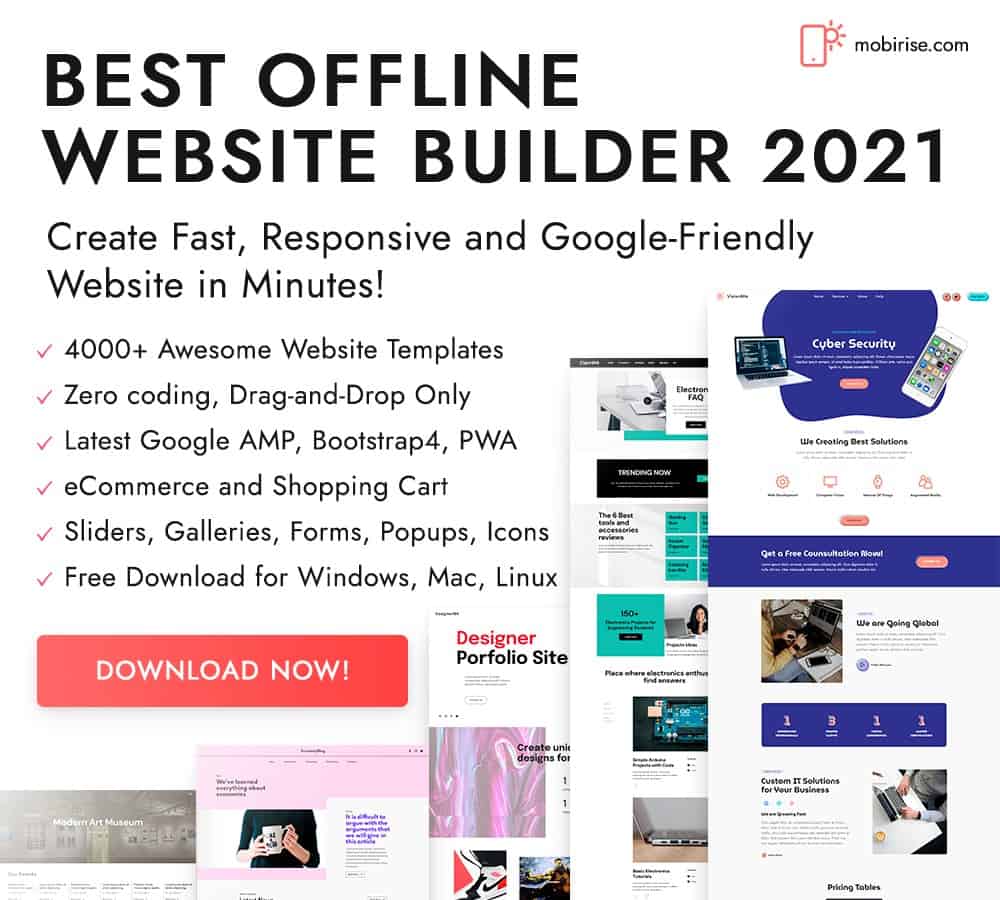 No matter what kind of website you want to create, Mobirise will help you do it in a matter of minutes, without asking you for any experience or skills.
Mobirise will help you create websites quick as it has everything you need (probably more than you would ever need) included:
4,000 absolutely superb website templates
Beautiful slides, galleries, forms, popups, and icons
eCommerce and shopping cart
A brilliant interface that is simple to use and quick
Full support
With Mobirise, you will create a stunning website that converts with ease.

UPQODE is a Phoenix Web Design agency that was ranked in the top 3 best web design companies in the U.S. as rated by TechReviewer. They are known for designing high-quality, customer-focused websites that are proven to get the most ROI.
With over 400 satisfied clients, UPQODE ensures customer satisfaction by working hand-in-hand with their clients to achieve high-quality results. Whether you are seeking to grow your business by enhancing your existing content or improving your website, UPQODE will be your true partner in building your online success.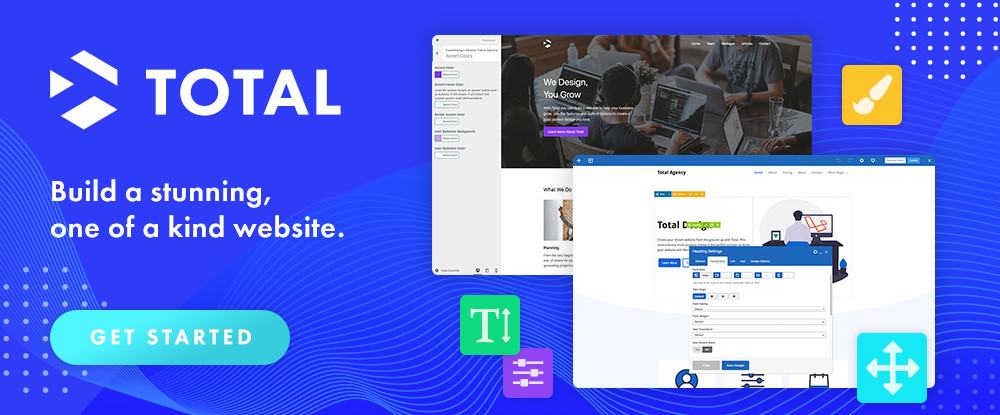 Total is that WordPress theme you always wanted.
It comes loaded with 40+ website designs that look awesome, with 80+ builder modules, with 500+ styling options, and it is even bundled with a premium plugin – Visual Page Builder, Templatera, and Slider Revolution.
Take a look; Total is an impressive WordPress theme.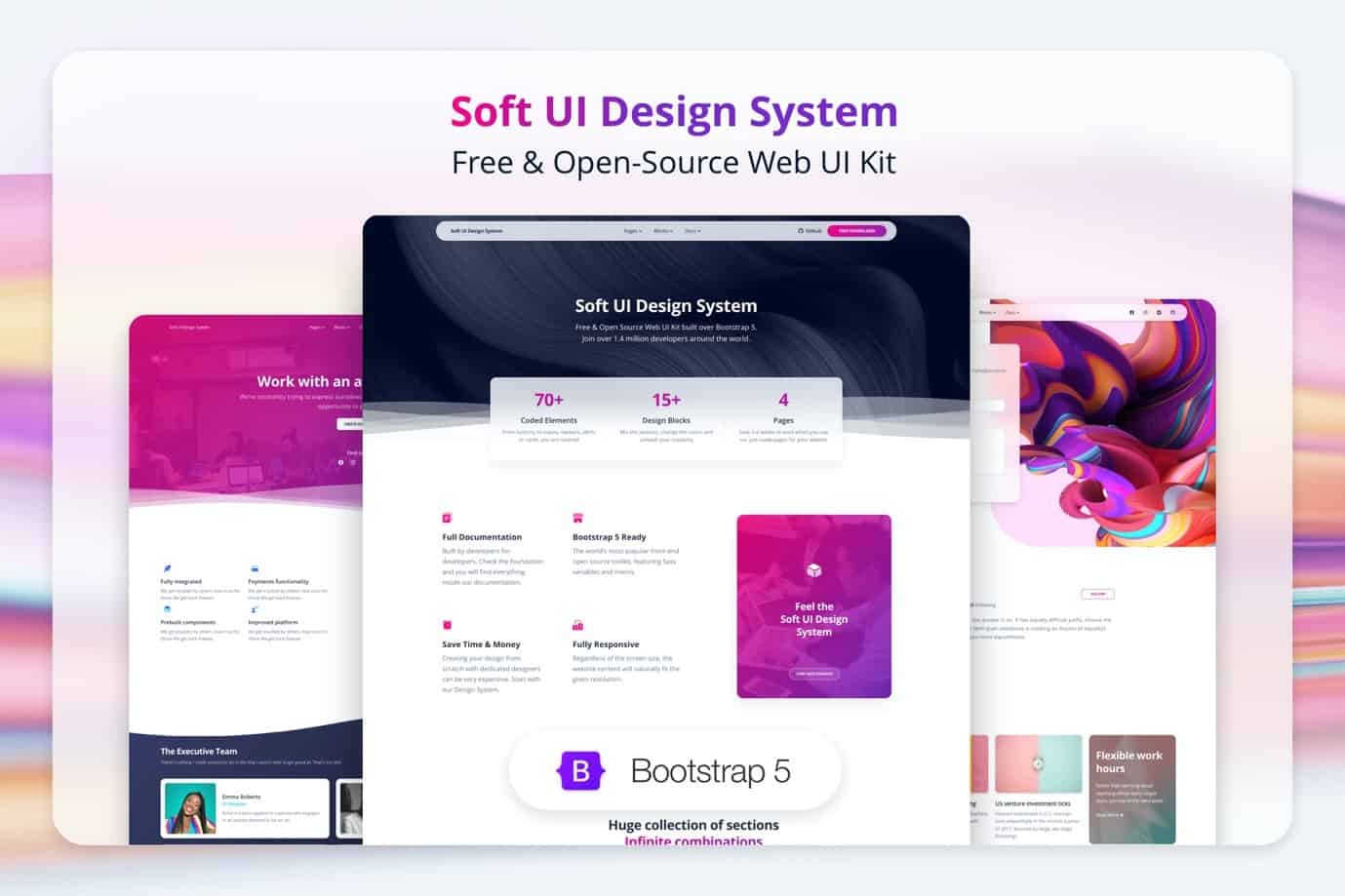 Creative Tim is a super important brand when we are discussing UI kits and dashboards, both premium and free.
They prepared a super, free UI kit for you, named Soft UI Design System. It has 70+ coded elements, 15+ designed elements, and 4 pages.
You will save up to 3-4 weeks if you decide to use the Soft UI Design System.
See how it looks; you will love it – Live Preview!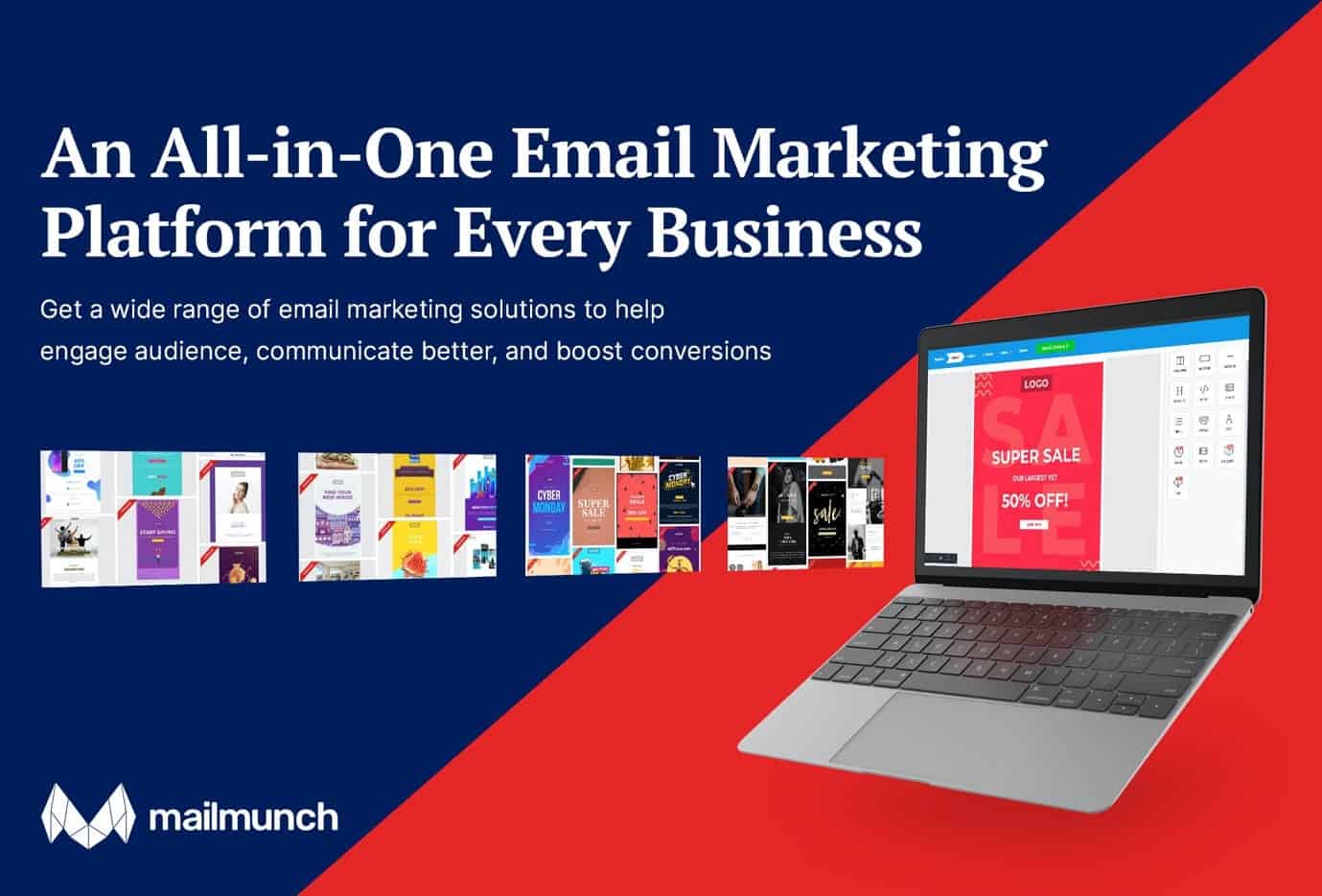 Mailmunch is an all-in-one email marketing tool that will help you exponentially grow your email list, no matter what your niche is.
It comes loaded with built-in email marketing features, a super smart and intuitive drag-and-drop builder, thousands of royalty-free photos to add to your emails, and much more.
The platform is easy and quick to set up. It takes only a few minutes, and the best part is that you don't need any technical experience to do so.
Use Mailmunch to boost your email conversions by up to 400%.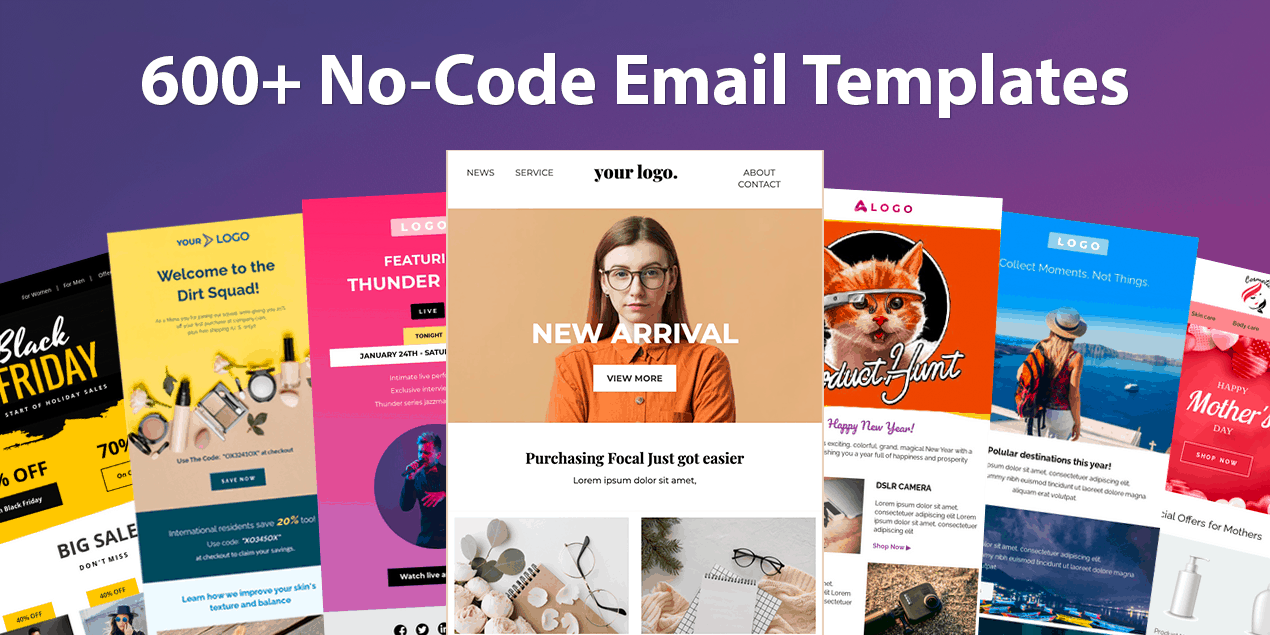 Unlayer is a professional drag-and-drop builder that you can use to design responsive emails and landing pages.
The platform is super cool because it has over 600 email templates that look awesome and because the interface is very simple to use.
You will find yourself amazed when using Unlayer because you will design professional emails with ease, things you believed only experts could do.
Give Unlayer a try.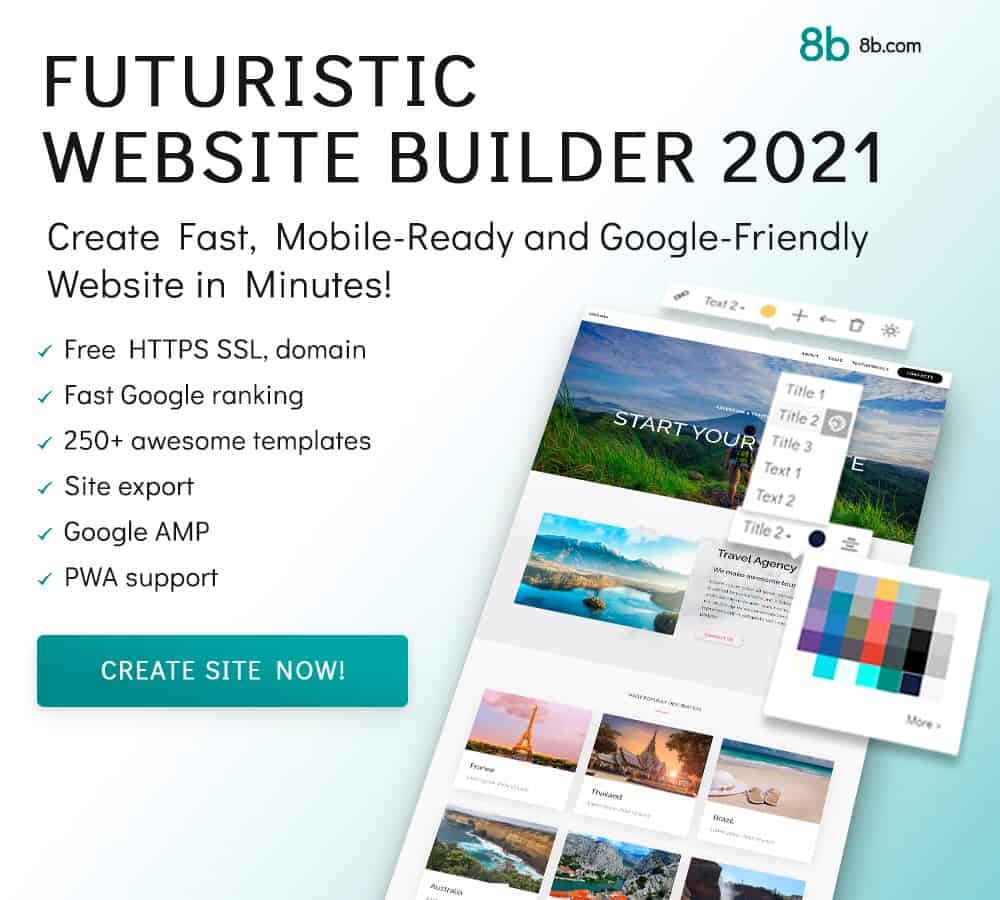 8b is a super-smart website builder that will help you create any kind of website you need, even if you don't have design skills and experience.
The cool thing is that 8b has a wide library of 250+ website designs, so you can start designing with ease.
Take a look.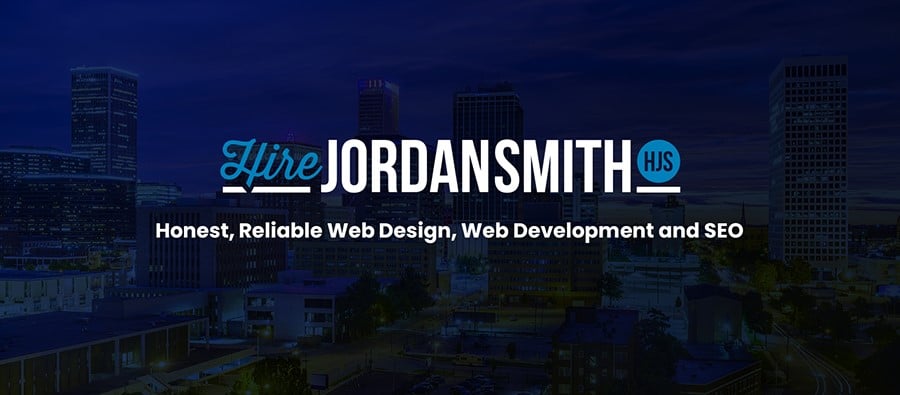 If you have a small business and you need professional website services (website design, development, SEO, logo design, etc.), and you want to pay honest rates, get in touch with Jordan Smith.
Jordan is a web professional and will provide you with high-quality work, delivered on time or sooner and for rates that you will find more than affordable.
Get a free consultation from Jordan today!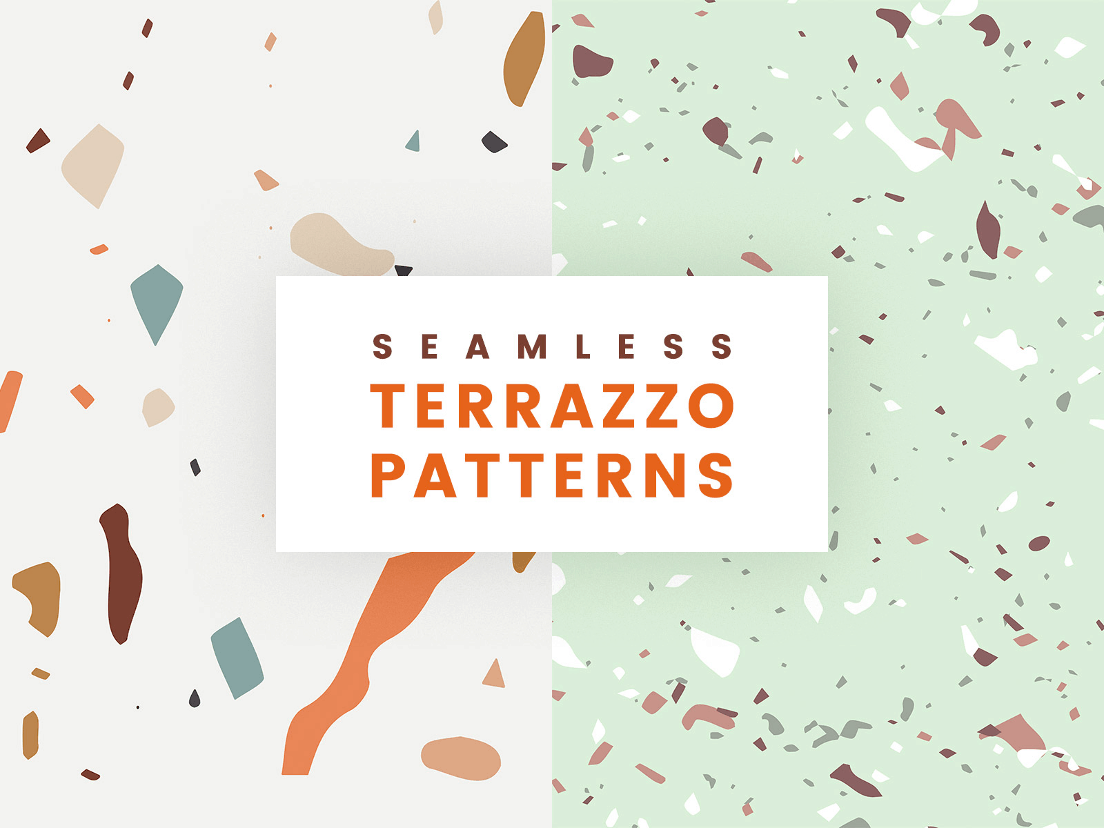 Meet the new seamless terrazzo patterns. This is a collection of 8 trendy terrazzo patterns with a modern color palette.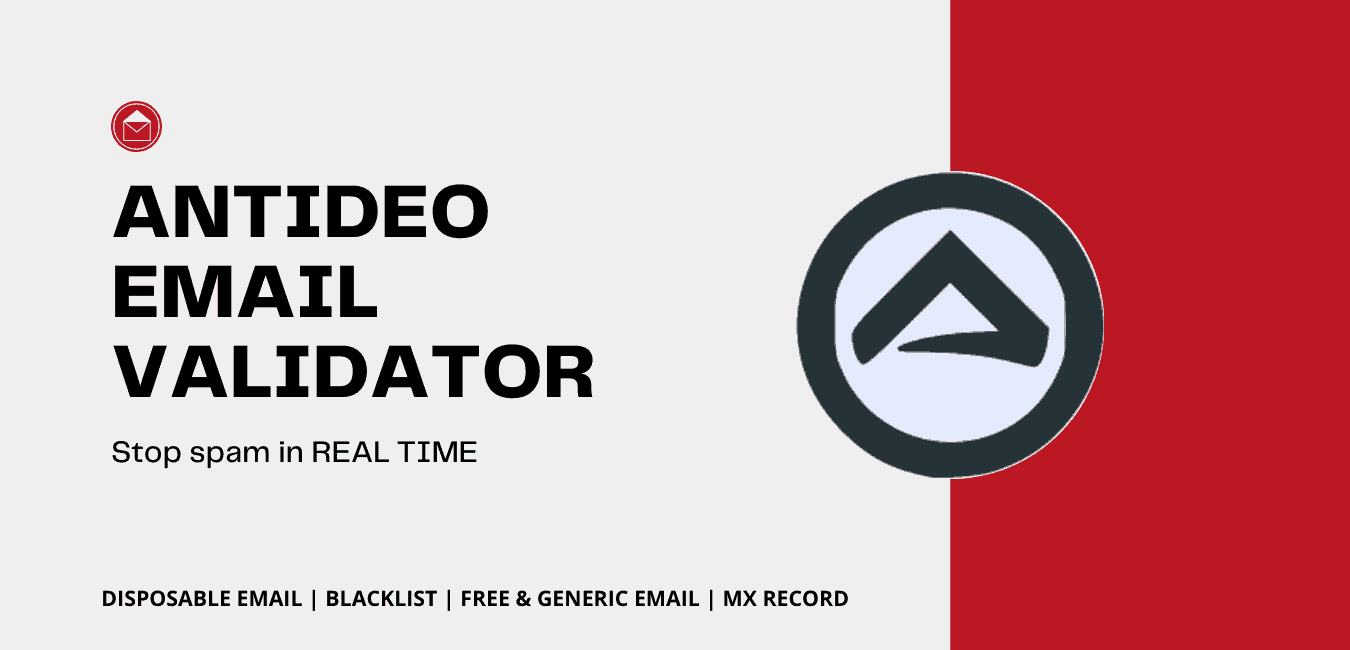 Antideo email and IP intelligence API is a fit for any website that has a form and is troubled by fake inquiries or spam. The API runs a series of validation checks on the email address and the IP of the user to determine the legitimacy of the inquiry.
The IP info and reputation endpoint help validate the user's IP against a known list of spammers and pull up essential IP-related information. The email validation endpoint, on the other hand, helps in doing checks for Syntax, MX Records, Temp Emails, etc., to further assure the validity of the leads.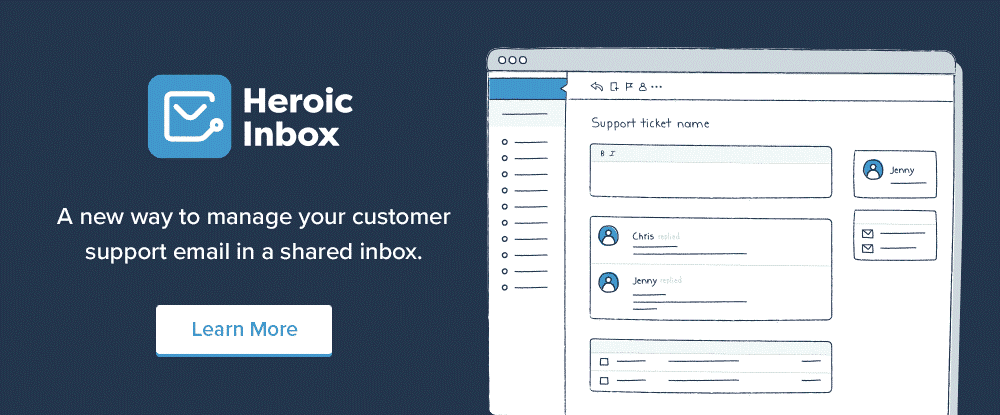 Heroic Inbox revolutionized how owners of WordPress websites manage customer support emails.
The plugin lets you manage these emails directly in a shared inbox on your WordPress website management panel.
Say goodbye to a third-party platform and manage all your business emails directly on your own site.
See how Heroic Inbox works.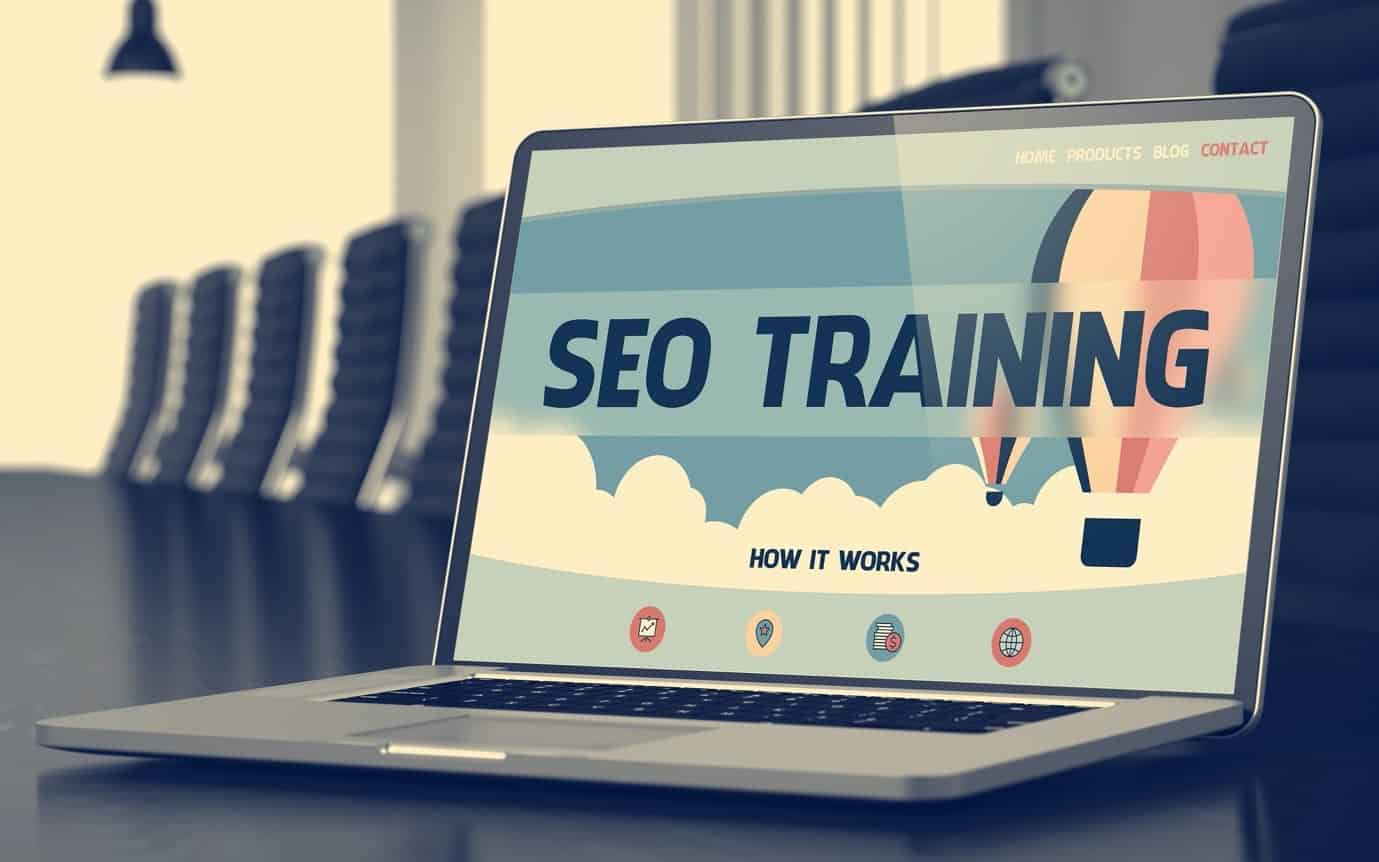 Learning SEO is much simpler than you might think, and the benefits are spectacular.
On this website, you will find all the information you need about the best online SEO programs available at this moment. All these SEO courses are the best in the world and are "guaranteed" by experts that made them.
Take a look.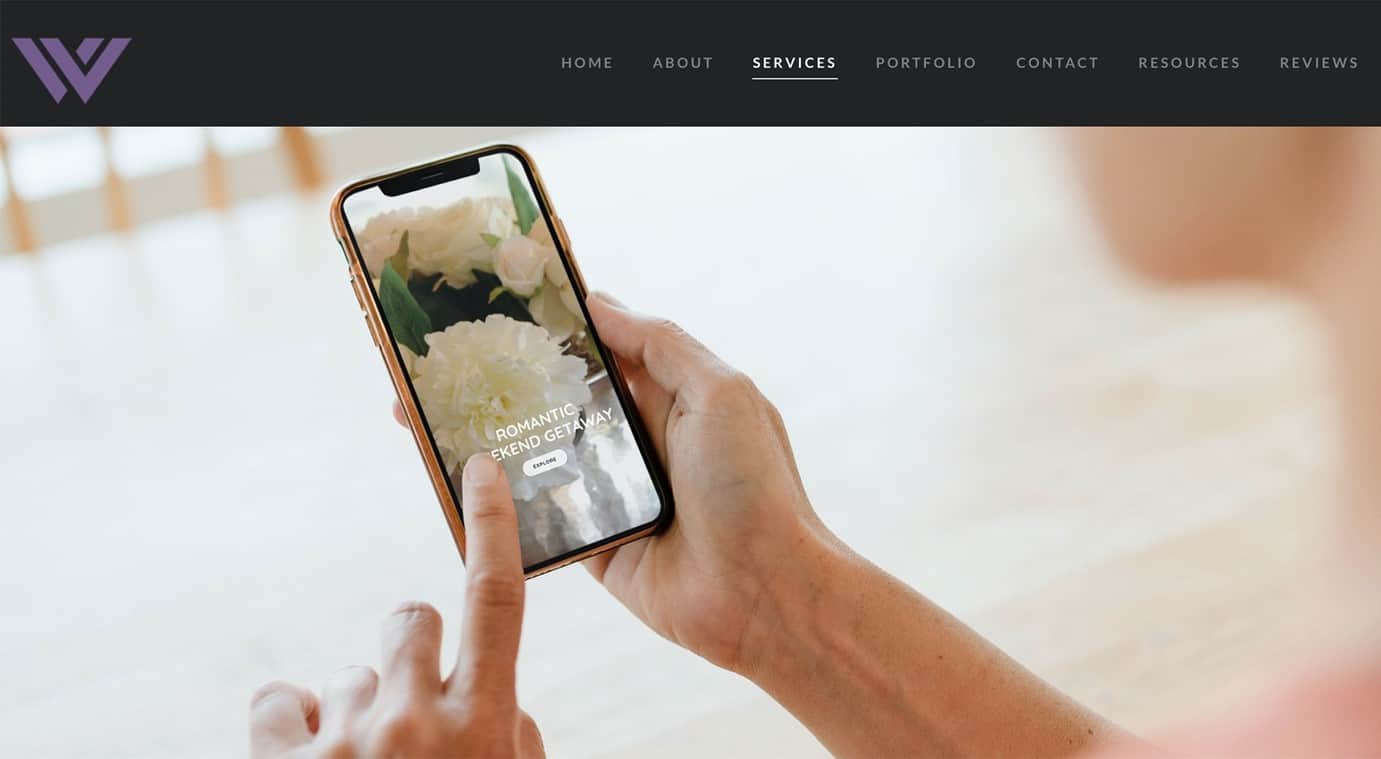 Web Design Auckland is a popular web design agency that helps customers from all over the world, including New Zeeland, UK, and Italy, with custom website design, SEO, and creative digital marketing strategies.
They have huge experience, and their rates are affordable.
Contact Web Design Auckland for a free quote.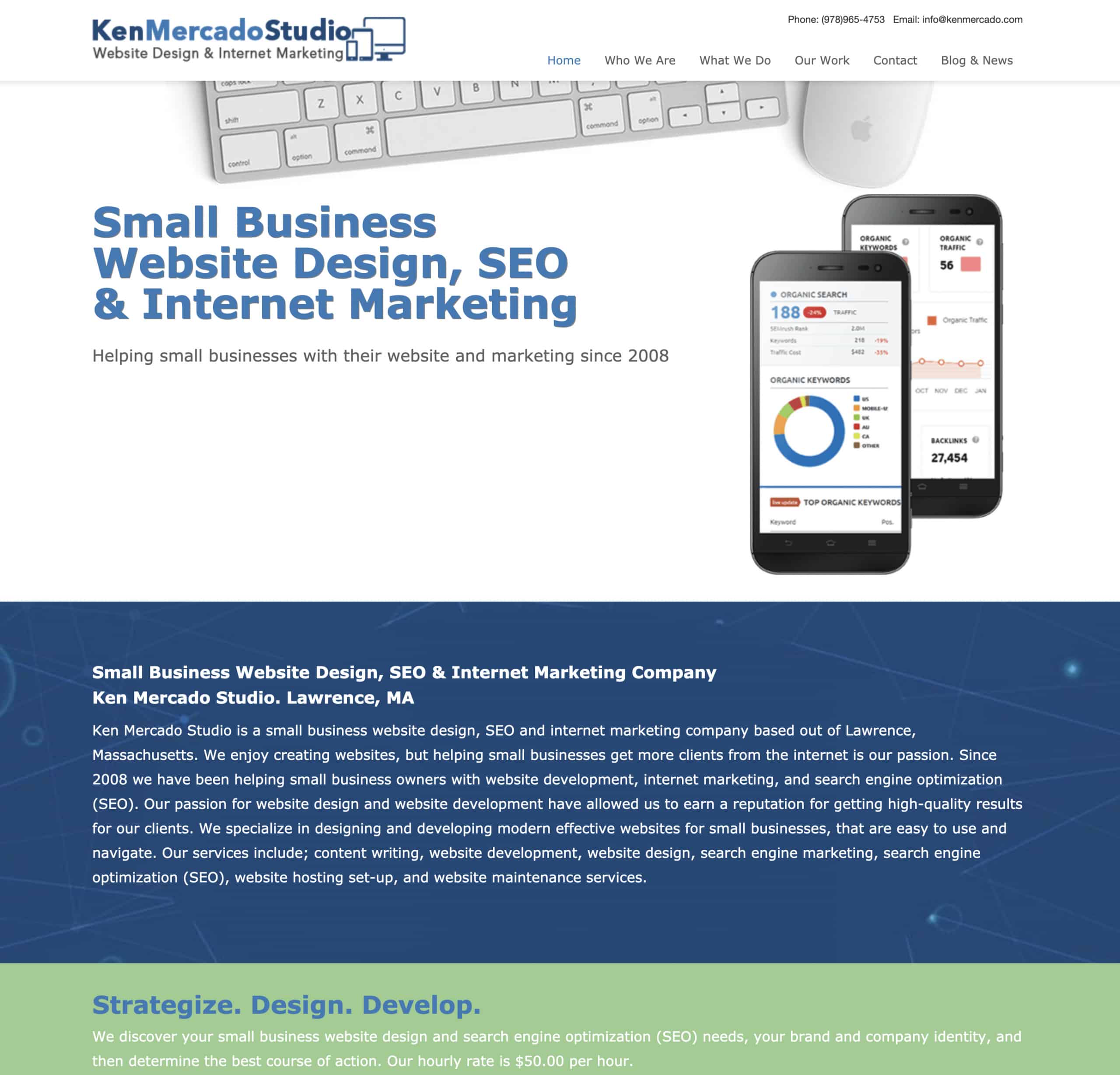 KMS Website Design & Internet Marketing is a professional agency that works mostly with small businesses.
They do gorgeous websites, website development, content writing, search engine marketing and optimization, website hosting set-up, website maintenance services, and even more.
This is a one-stop agency for all your online business needs. Discuss with Ken Mercado Studio your needs.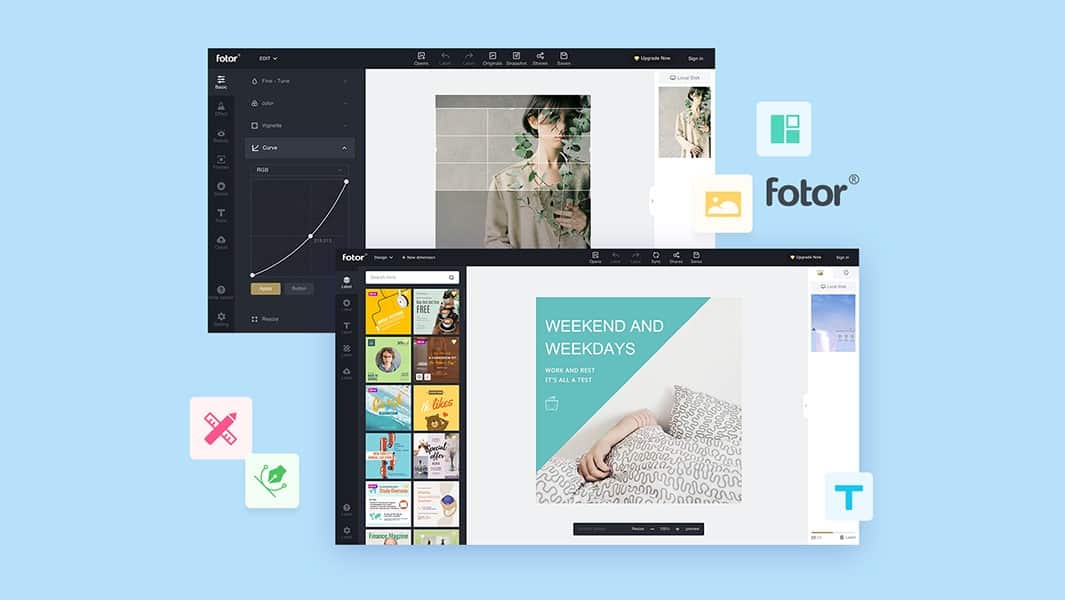 Fotor is a revolutionary photo editor that you can use to create a newsletter, design a brochure, a business card, and even an Instagram ad.
With Fotor, you can practically design everything your imagination wants.
Start using Fotor.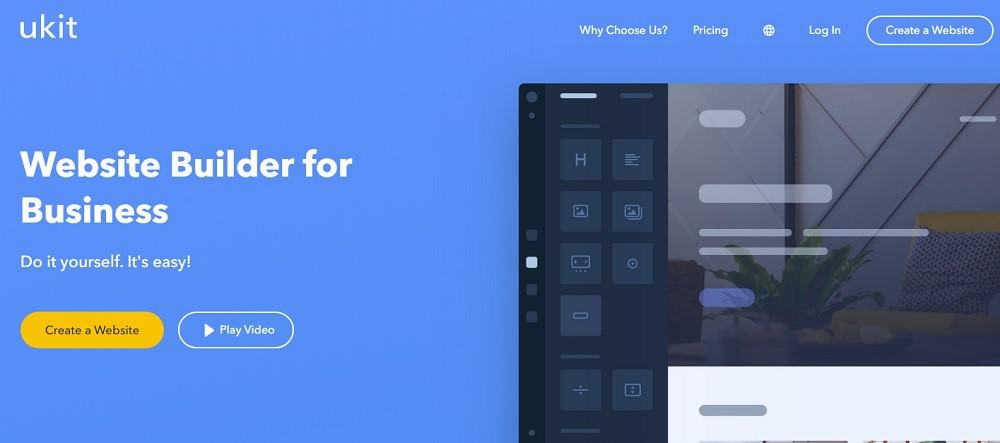 uKit is a first-class website builder with an intuitive visual editor. That means you don't have to be a coder or designer: just select one of the fresh dazzling templates and drag-and-drop the elements you need.
Connect external services such as Google Analytics, Mailchimp, Ecwid, etc., if needed.
Preview the site on all devices (it's totally responsive) and publish it to offer the world your services or products!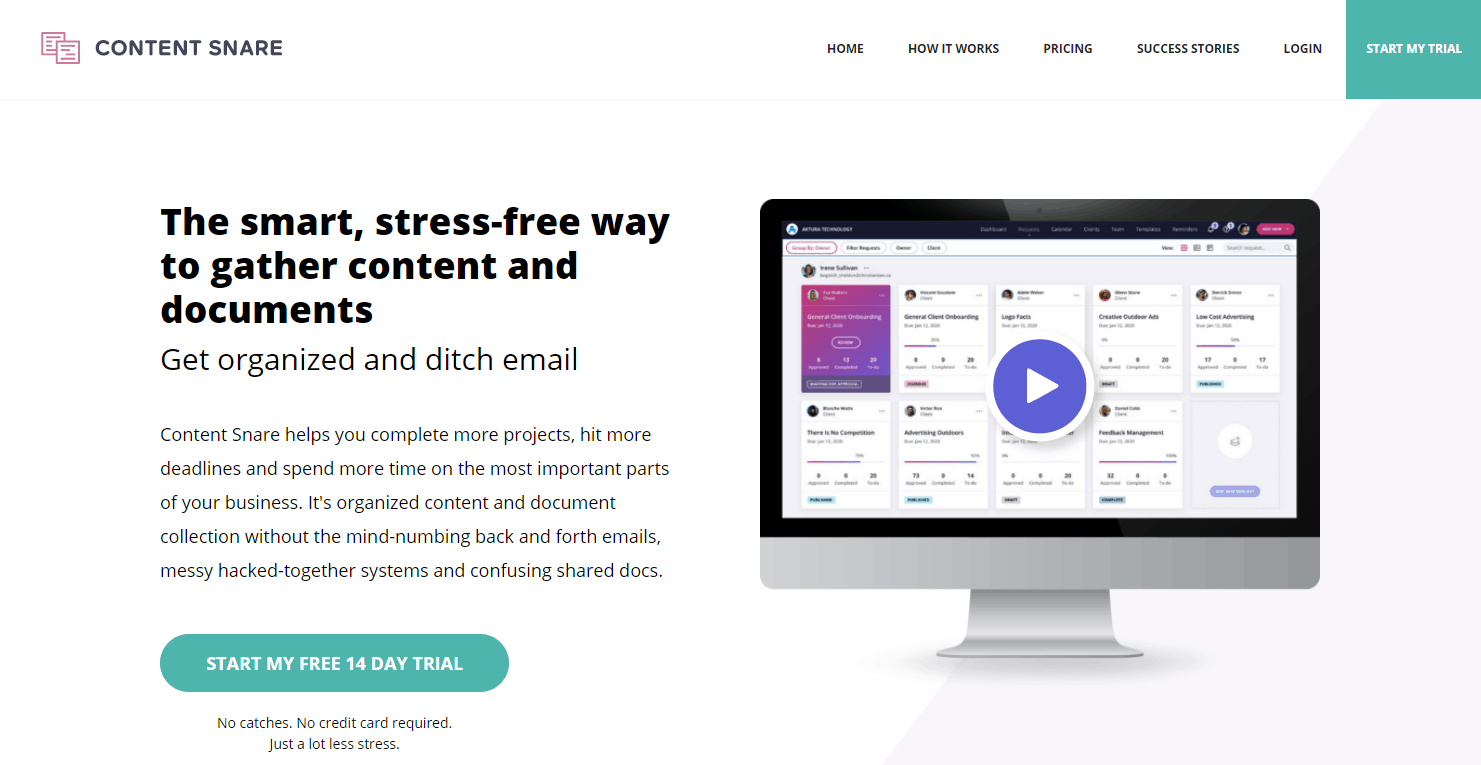 Content Snare will help you collect content from your clients much faster than you normally do. Using this platform, you will create a checklist of documents that your customers will access via a link. There they will upload all the documents you requested.
And even better, the platform will send automatic reminders to your customers, helping you save time.
Start a free 14-day trial and see how Content Snare works.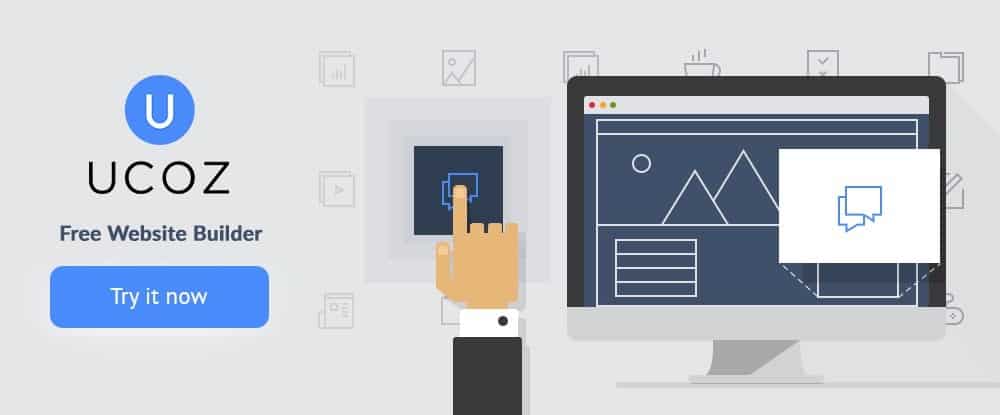 Meet uCoz – people's choice for website building. For more than 10 years, millions of webmasters worldwide keep choosing uCoz as their primary site creation and hosting platform. It is rightfully valued as a platform of choice for those looking for a compromise between a custom site and an easy template.
Source code access, unlimited SSL option, and domains – try now for free!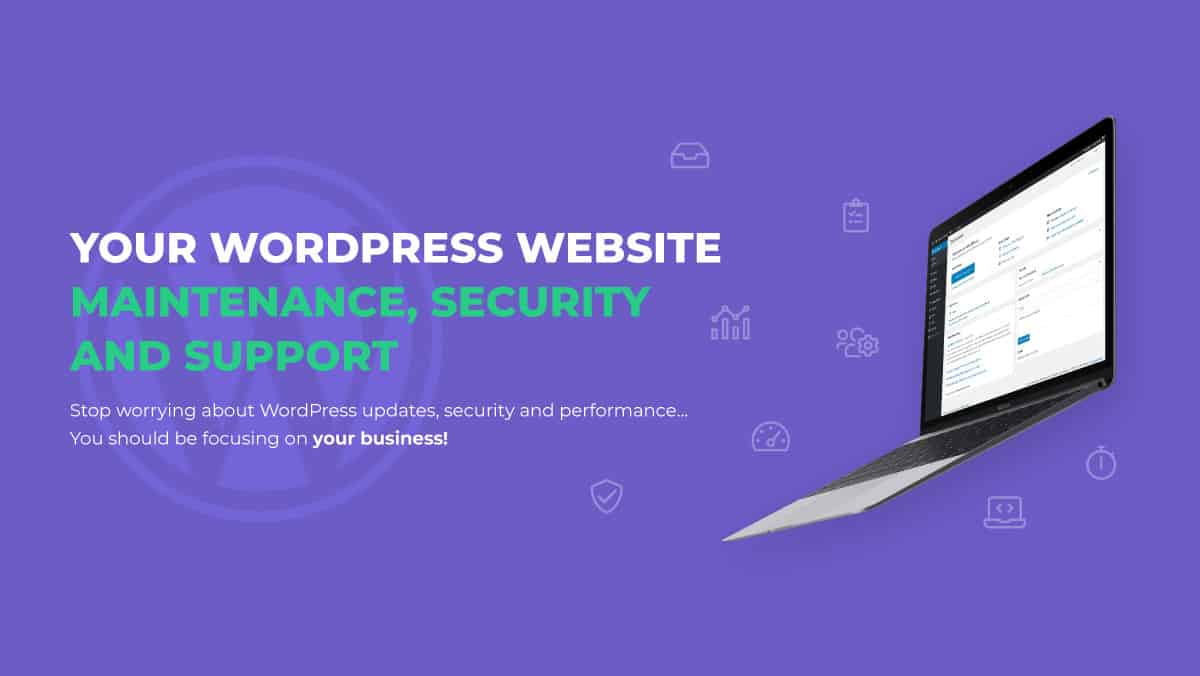 If you have a WordPress website, you know perfectly how time-consuming it is to manage the website, to maintain, and properly secure it.
WP AOS will take care of your WordPress website, helping you get back your time.
It is important to know that WP AOS can manage all your WordPress websites, no matter how many you have.
Take a look at the WP AOS proposal.
SiteBuilders.PRO positions itself as a professional website migration service, which allows transferring websites between popular platforms. This is not their major area of specialization, though. The service also focuses on website creation, customization, and further optimization in search engines.
They employ web design experts who possess skills and sufficient background to deal even with the most complicated tasks.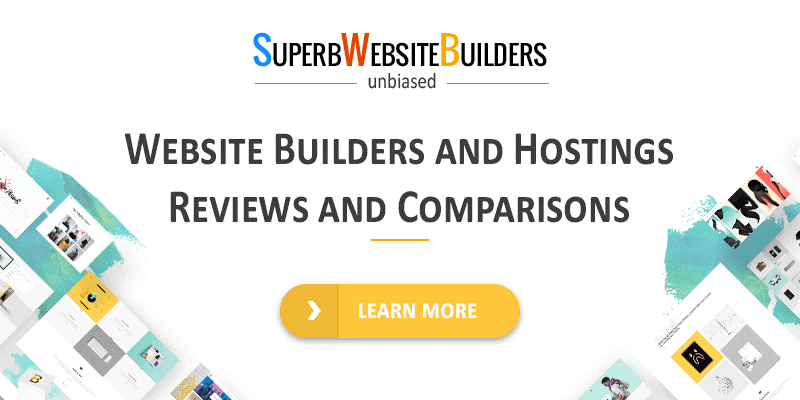 SuperbWebsiteBuilders.com focuses on reviewing popular DIY website builders to help users pick the systems that fit their needs and requirements most. The blog also includes reviews of the most trusted hosting providers. This is quite convenient for users who plan to launch their web projects and host them without the need to look for third-party services.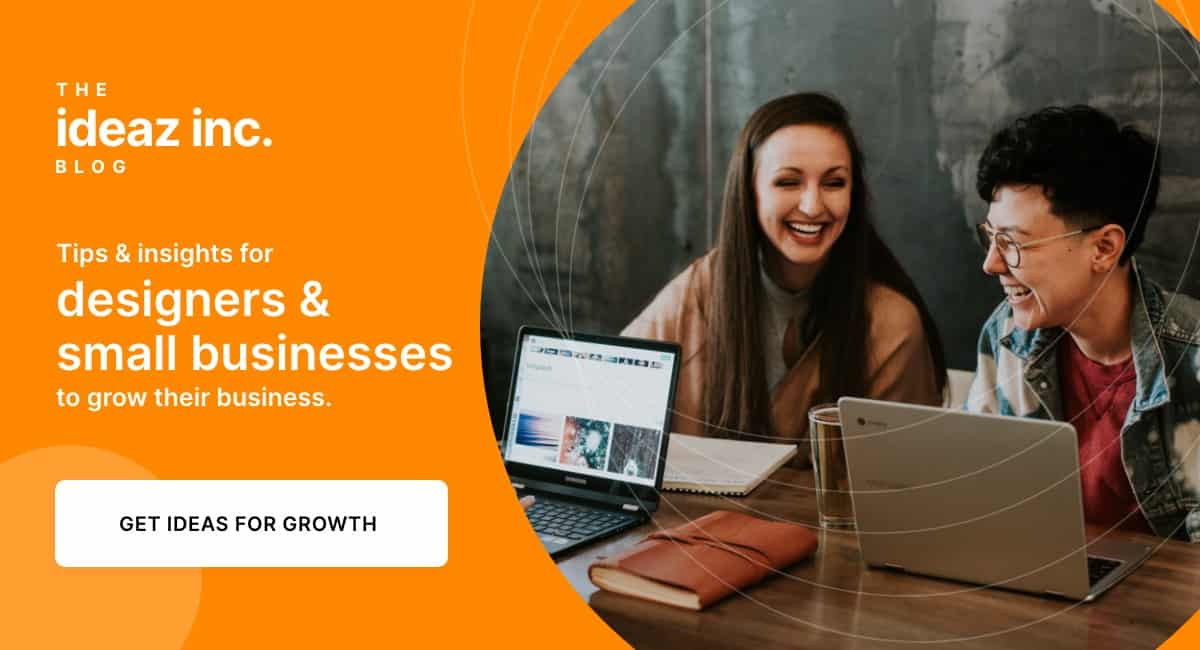 Ideaz Inc. is a great resource website for small businesses, photographers, and designers, where they will find tutorials, reviews, and tests for some of the most popular tools and services on the market.
Take a look.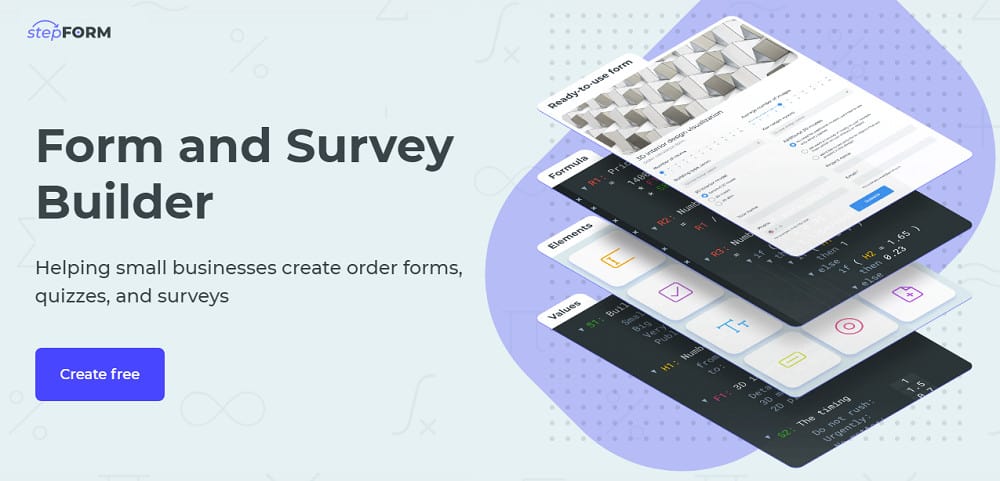 Need a no-frills platform for building forms, quizzes, and various surveys? stepFORM is at your disposal! It allows you to add formulas, logic jumps, and even custom code (if you are a pro user). And yet, no special knowledge is required due to the intuitive interface.
It looks great on smartphones and tablets.
A free 7-day trial is available for you. Start now.
Return On Now is a professional agency that will help your online business get more website visibility, traffic, and lead flow.
They will help you with:
Search Engine Optimization
Pay-Per-Click Advertising
Content Marketing
The agency is highly popular for the excellent results they had with customers from all over the world.
Get your free consultation from Return On Now.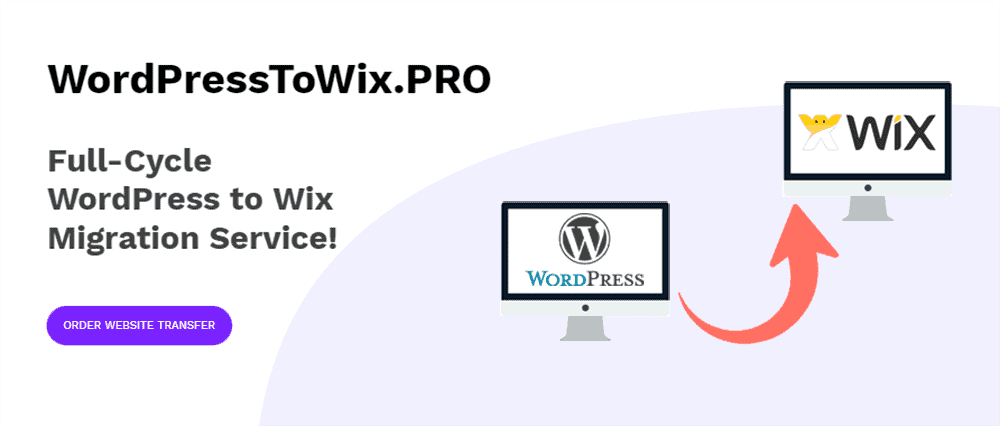 WordPressToWix.PRO ensures an easy, secure, and effective website transfer process from WordPress to Wix. The service offers automated project migration, paying close attention to intricate nuances of the website builder and CMS.
The team of professionals working for the service is aware of the essential characteristics of the systems as well as the challenges of the migration process to work out the best transfer strategy.

Opinion Stage will help you create quizzes, surveys, and polls in a matter of minutes without having any experience or design skills.
You will find included beautiful templates, a smart drag-and-drop editor, and an intuitive interface.
Give it a try.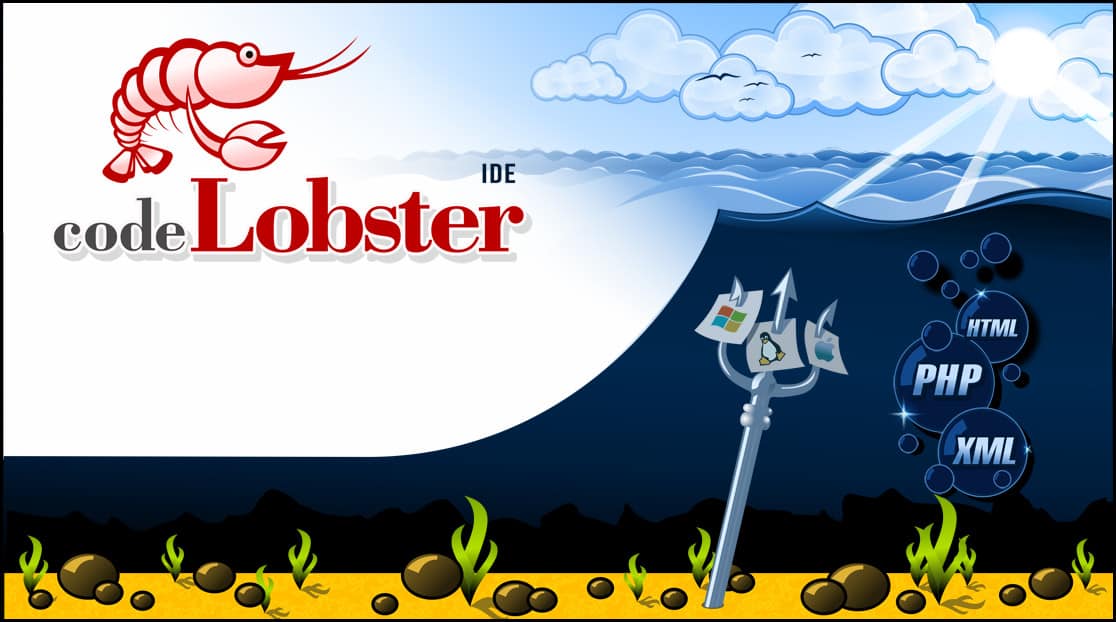 CodeLobster IDE is an advanced free cross-platform IDE intended for editing PHP, HTML, CSS, JavaScript, TypeScript files with special support for Drupal, Joomla, JQuery, Bootstrap, Angular, CodeIgniter, CakePHP, Laravel, Magento, Symfony, Twig, Yii, and WordPress.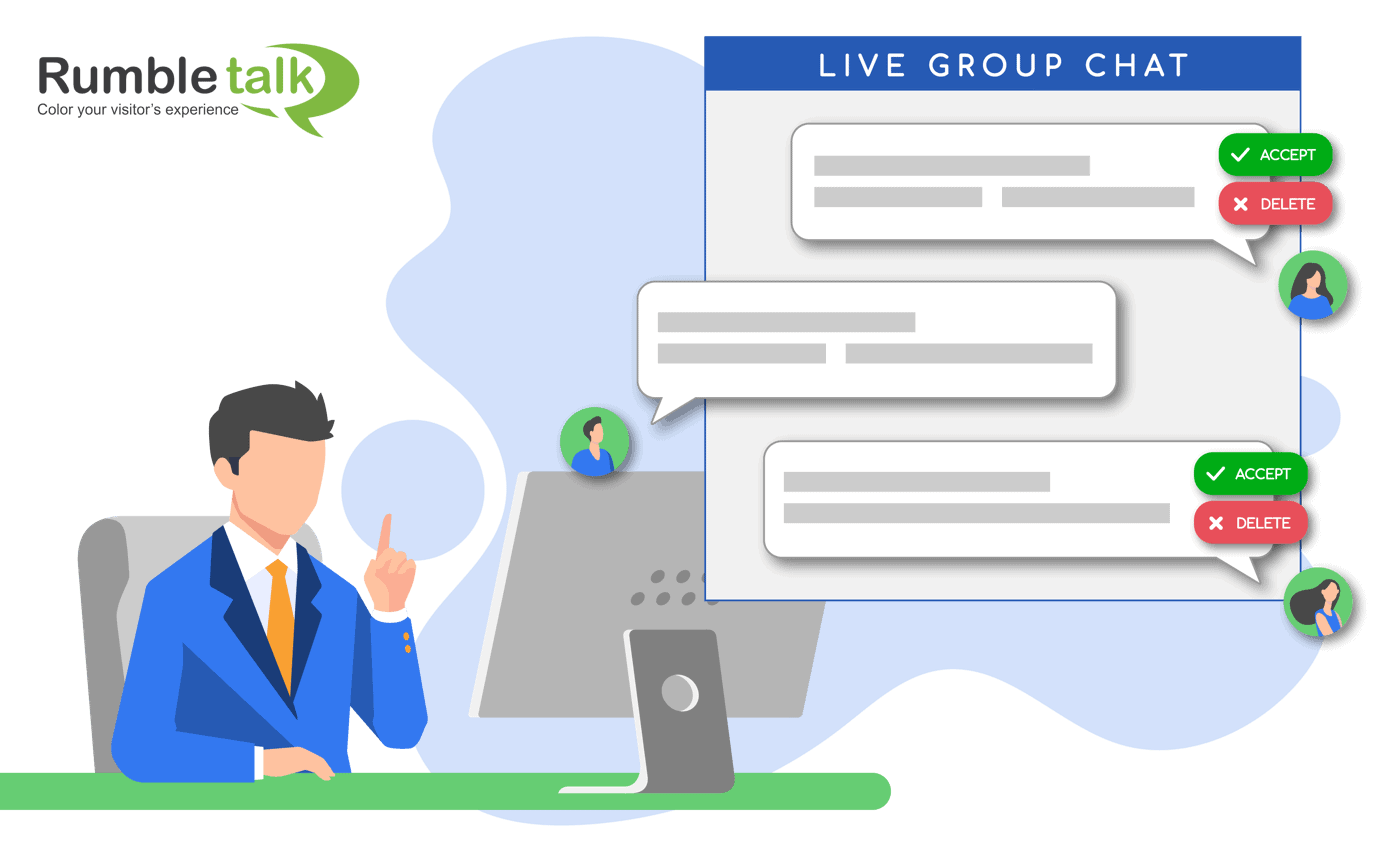 No matter what kind of chat you want to add to your website, RumbleTalk's got you covered:
Members chat
Moderated chat
Social chat
Experts chat
Private chat
Paid chat
Take a look.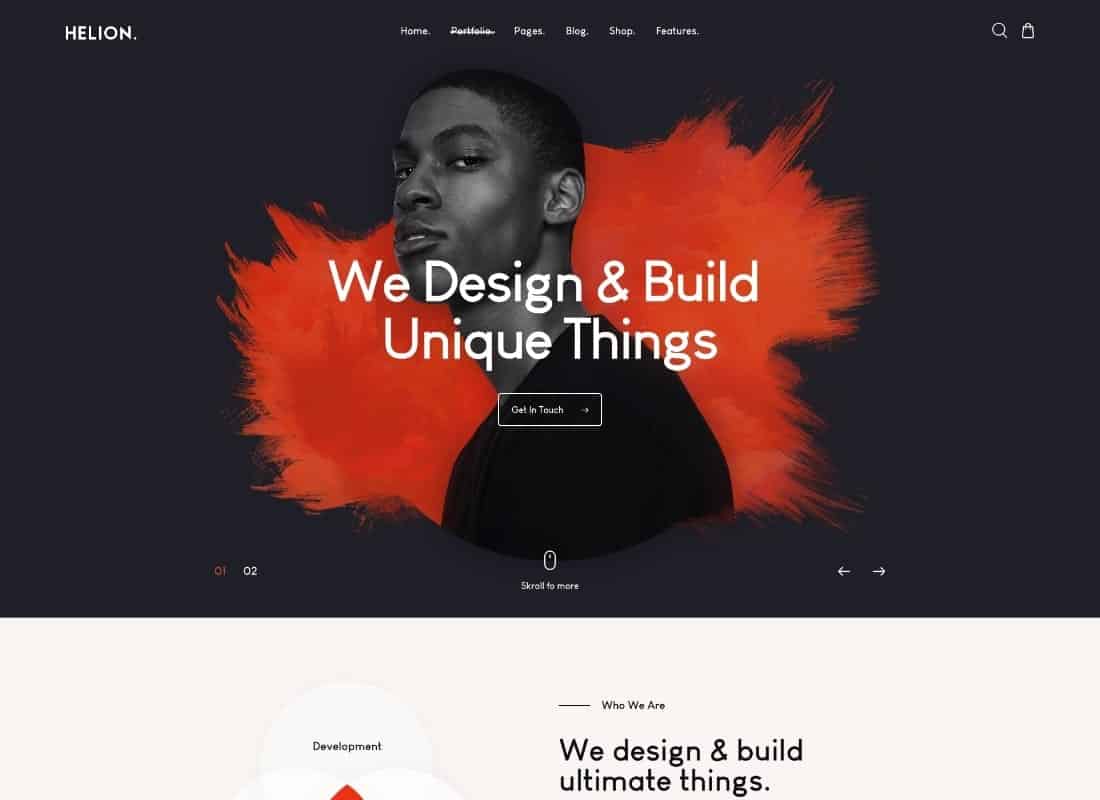 Helion is an attractive and modern WordPress theme for artists. It was developed by professional providers of WordPress themes. It comes packed with a variety of layouts that you can manage via the Elementor page builder. Elementor is one of the best user-friendly content composers that allows customizing theme layouts in a code-free manner.
The Helion theme is a powerful WordPress solution for artists, designers, and photographers. Thanks to all the ready-made content that the theme includes, you can use your precious time to focus on the art and photos and not spend time trying to boost the performance of your website.
The Helion theme is made with clean and valid HTML5 and CSS3 code that helps to fix all the SEO issues.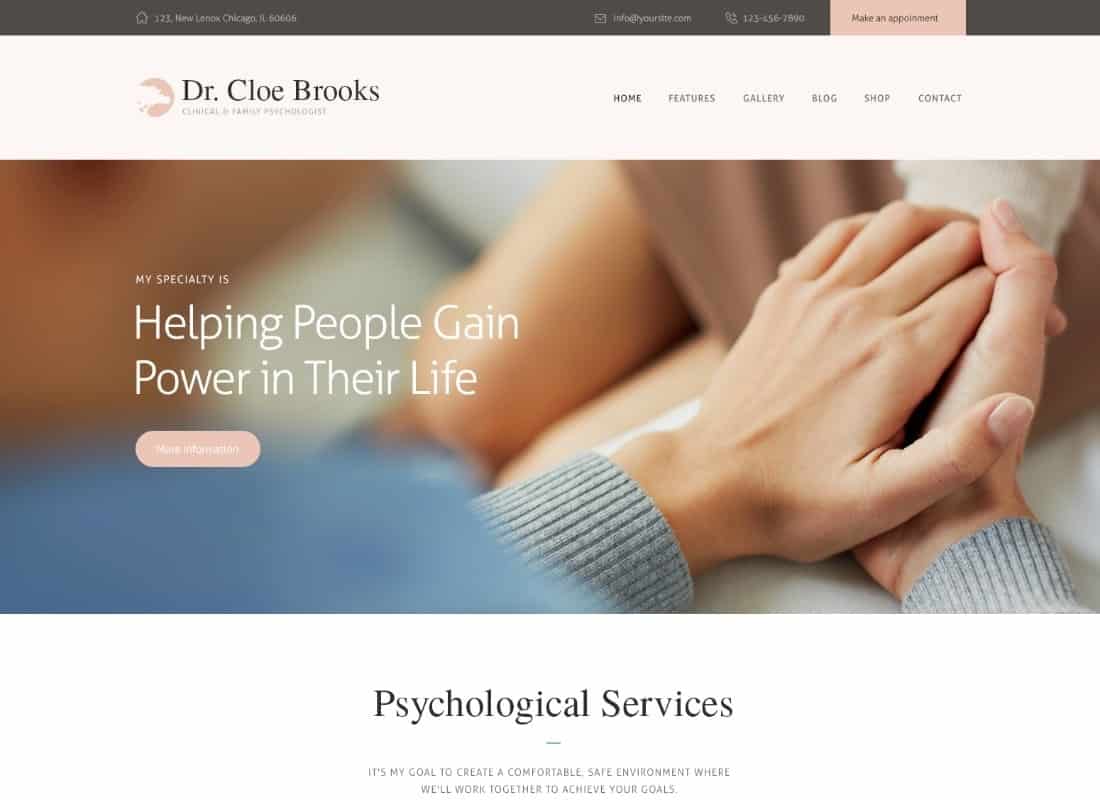 Cloe Brooks is a premium counseling WordPress theme with advanced business management options. The theme is integrated with a smart appointment management system that allows the audience to complete the booking process through the website without additional assistance needed. This theme can be used for a medical website, and it has a professional and clean design that suits the niche perfectly.
The Cloe Brooks theme is packed with premade homepage designs and includes lots of useful inner pages. All pages are fully customizable, so it is possible to create unlimited website designs without touching code.
Cloe Brooks supports WPBakery Page Builder that works in conjunction with a ready-made content module, which simplifies the customization process.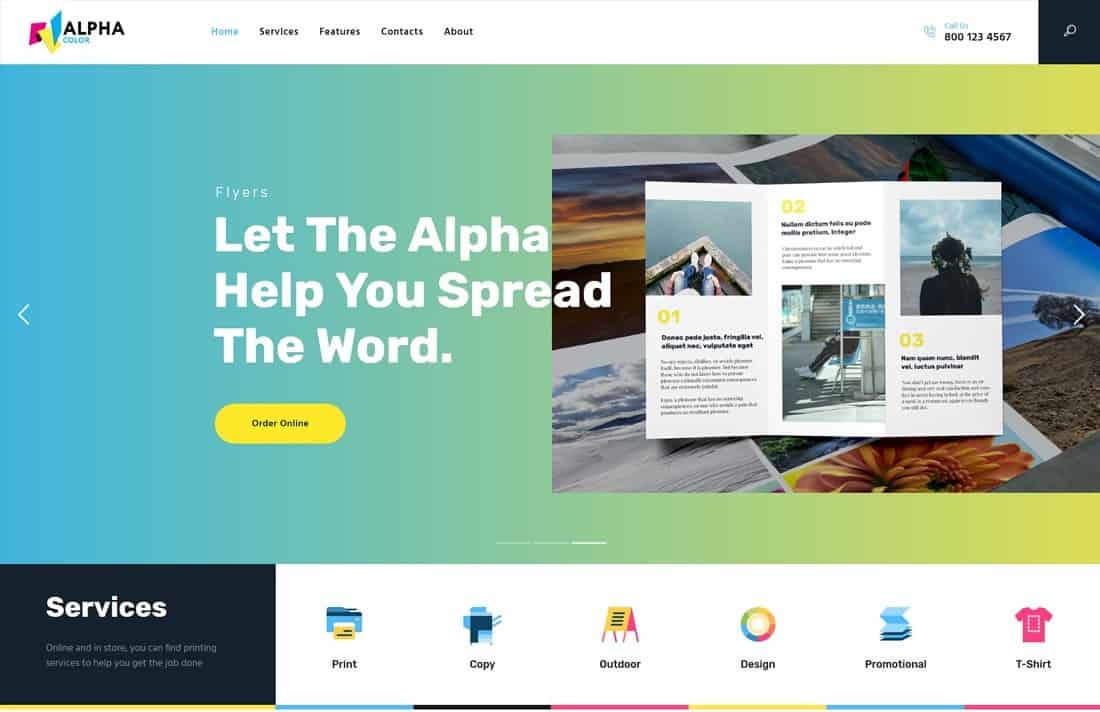 Run a design agency like a pro using the AlphaColor theme. This is one of the most powerful printing services WordPress themes that features enough capacity for content representation and business management.
The theme offers advanced customization functionality and supports a premium drag-and-drop page builder. With this theme, no interaction with code is required.
The theme features manageable colors and typography. Even though this is a budget-friendly WordPress theme, there are lots of useful premium plugins that work with this theme and make it extremely effective in terms of content creation and audience involvement.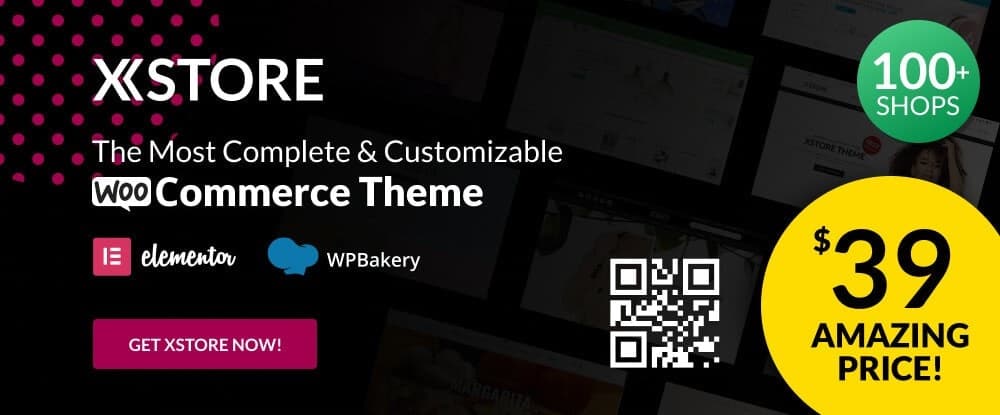 Do you want to launch your own WooCommerce store?
Use the XSTORE theme for your store; it comes loaded with 100+ stunning store designs, and it is very simple to customize and set up.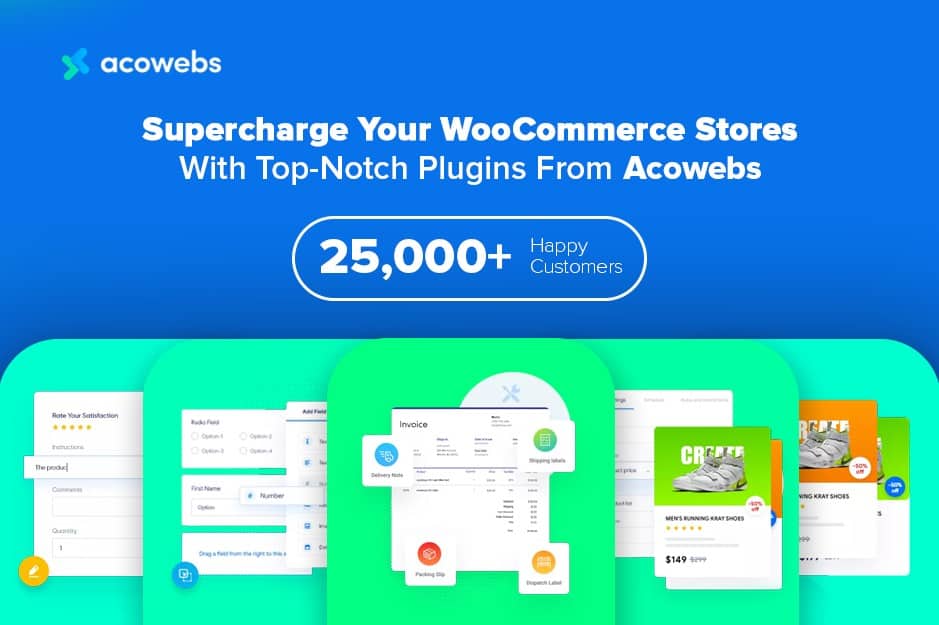 If your WooCommerce store has the very same conversion rate for some time now and you want to unblock it, take a look at Acowebs' suite of plugins.
These plugins will add functionalities that will greatly help your store, making your customers buy more.
Take a look.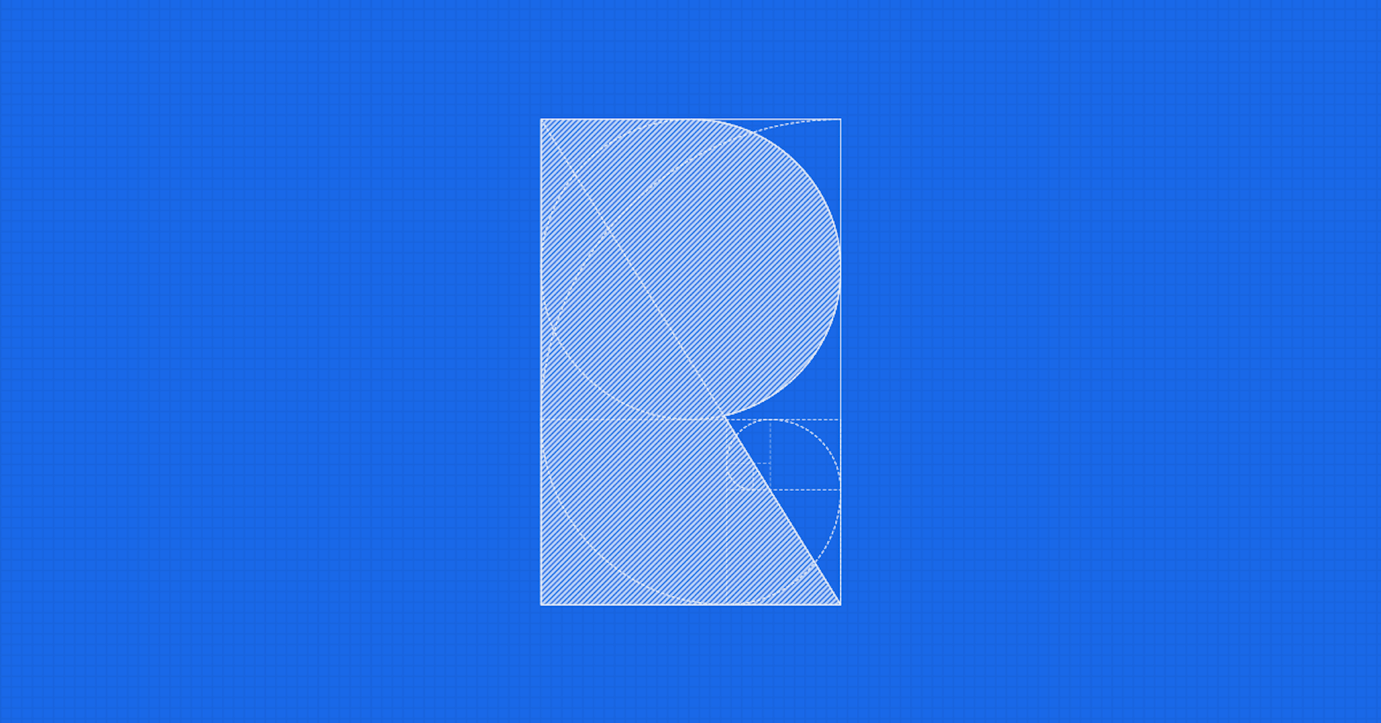 Ramotion is among the few branding and product design agencies in the world that can create outstanding designs while respecting tight deadlines and budgets.
They are highly popular for that but also because they are flexible and they come up with smart ideas at the right moments, bringing value.
Discuss with Ramotion if you need a brand identity, UI/UX design, or website and mobile app development.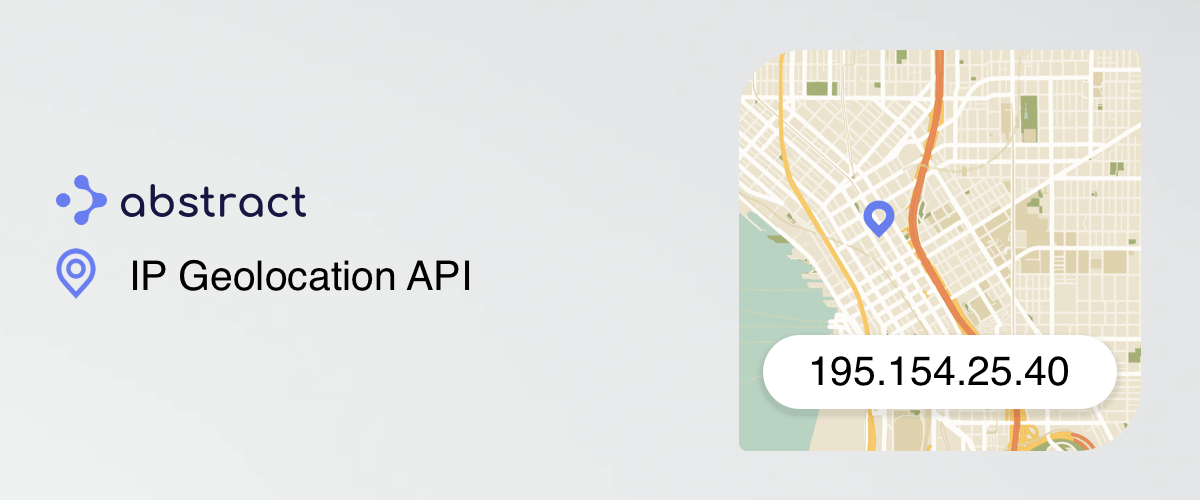 No matter what kind of API keys you need (IP geolocation, phone validation, email verification, time and date, etc.), Abstract will help you get it right away.
Get your free API key.
Conclusion
Did you find what you are looking for? Please share your opinions about this article, and if you have ideas on web tools and services that we should add, please send us a private message with complete information (web tool name, a website with a link, and why we should include it in this article).
Don't forget that if you need help with your WooCommerce store, you can discuss that with WPCustomify, a highly popular agency specialized in this niche.