Regardless of your type of business, you should have a logo representing it. As the face of your company, a logo helps you build brand identity and improve brand awareness.
The logo, as the symbol, can also serve as a powerful marketing tool, allowing you to display your brand on various platforms.

If you don't have one yet, many excellent logo makers are more than ready to help you do the job effortlessly. Most of today's tools are not only beginner-friendly but also free to use, saving you money from having to hire a professional designer.
To help you get started, here are the eight best logo makers in 2020.
1. Wepik Logo Maker

Wepik Logo Maker is an easy-to-use platform that makes it simple to create logos, business cards, and more – all without being a graphic design expert! Browse all the logos you'll ever need; there are endless templates and customization choices; get creative — at no cost. Plus, it features a background remover tool, the perfect addition to make your images and designs look as professional as it can get!
Unleash your creativity and turn your small business into a big-time brand with their selection of logos. Simply sign up, set an account, import all your information in their Brand Kit tool and start designing for free.
2. Zyro Logo Maker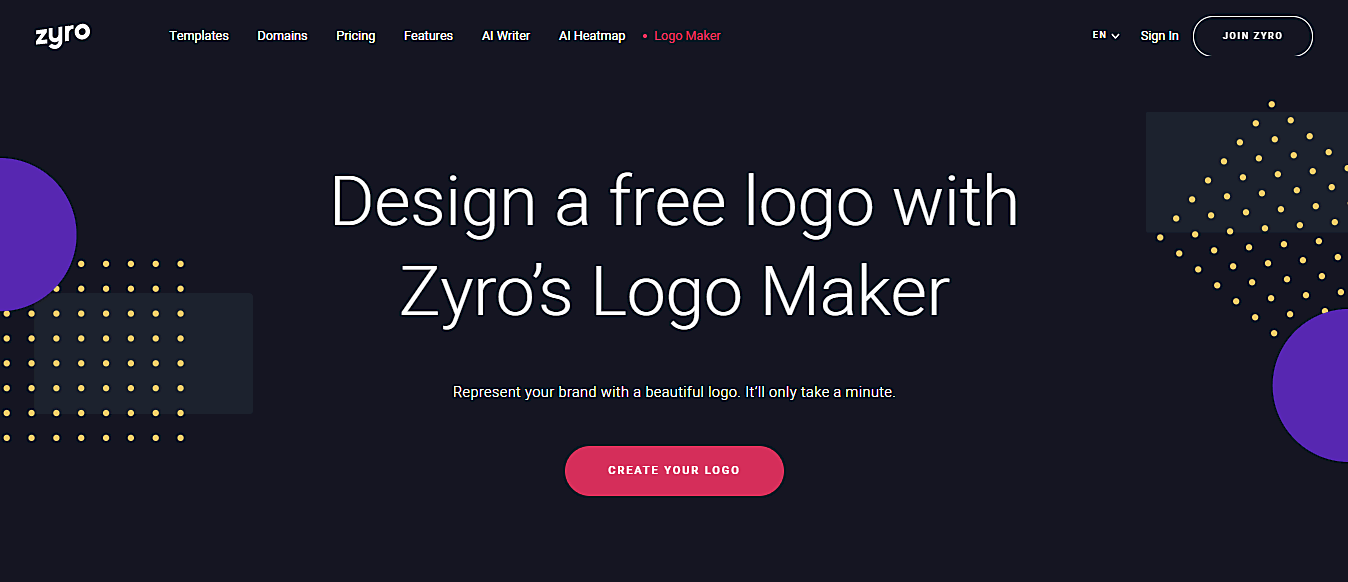 Zyro Logo Maker is a free yet versatile tool you can use to create a professional logo in minutes. It offers tons of pre-made templates and a drag-and-drop editor, allowing even beginners to design their logo from scratch. Despite so, Zyro guarantees that all logo designs built using the tool are unique.
Zyro logos are licensed for commercial use. Once you design your logo, you can download the vector file and use it at will — no additional costs or hidden fees.
3. Sketch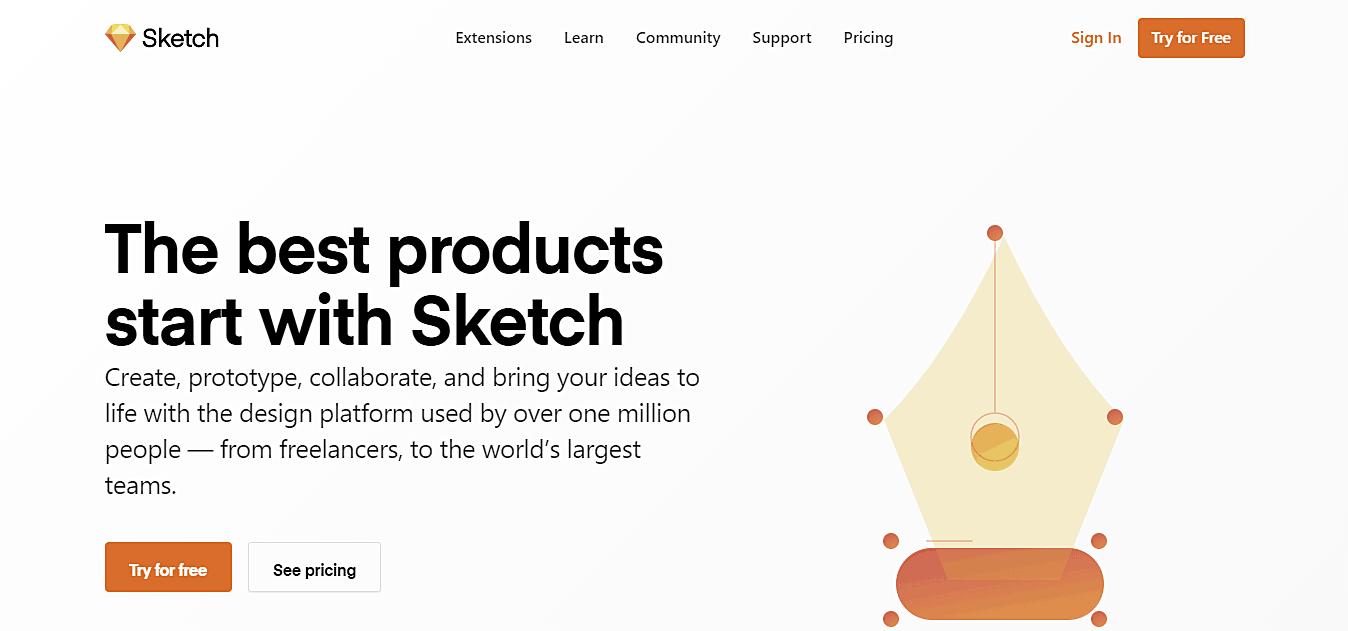 Sketch is a professional design program catered to macOS users. It has an intuitive interface and robust tools rivaling Photoshop in terms of functionality. With the shared Cloud workspace and collaboration plugins, Sketch allows you to leave feedbacks and share prototypes with other users.
You can get Sketch's license for $99 as a one-time payment. While Sketch isn't a free tool, its multiple functions and usages make it worth investing in.
4. Turbologo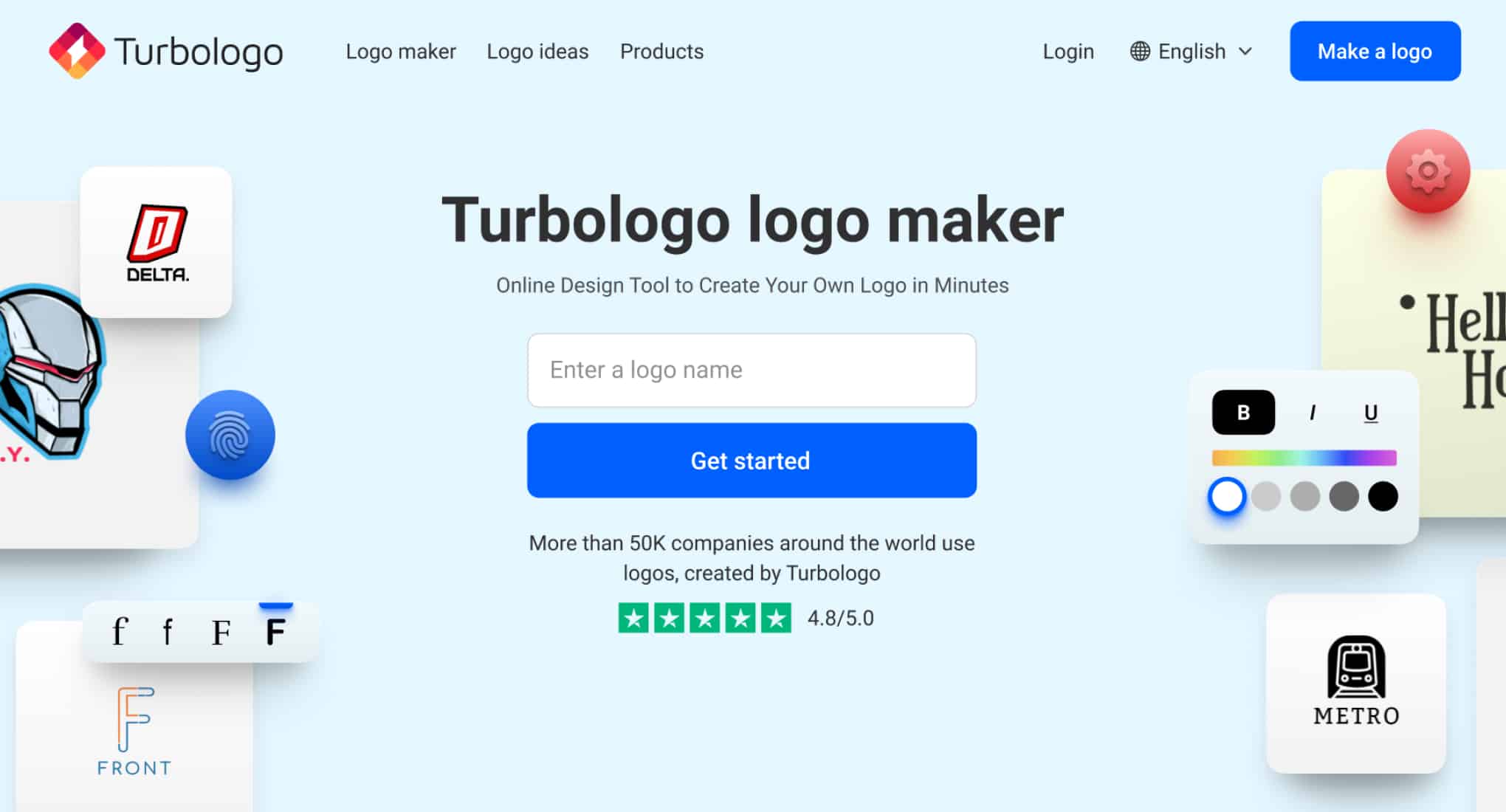 Turbologo is a well-known logo generator that uses Artificial Intelligence technology. With this service, you can make a logo in just a couple of minutes.
More than 3 million icons, fonts, and graphics are available to users, as well as thousands of ready-made logo templates of different subjects. In Turbologo you can create not only a logo but also corporate identity, business cards, letterheads, pictures for social networks, and much more for your business.
5. Logo Maker Shop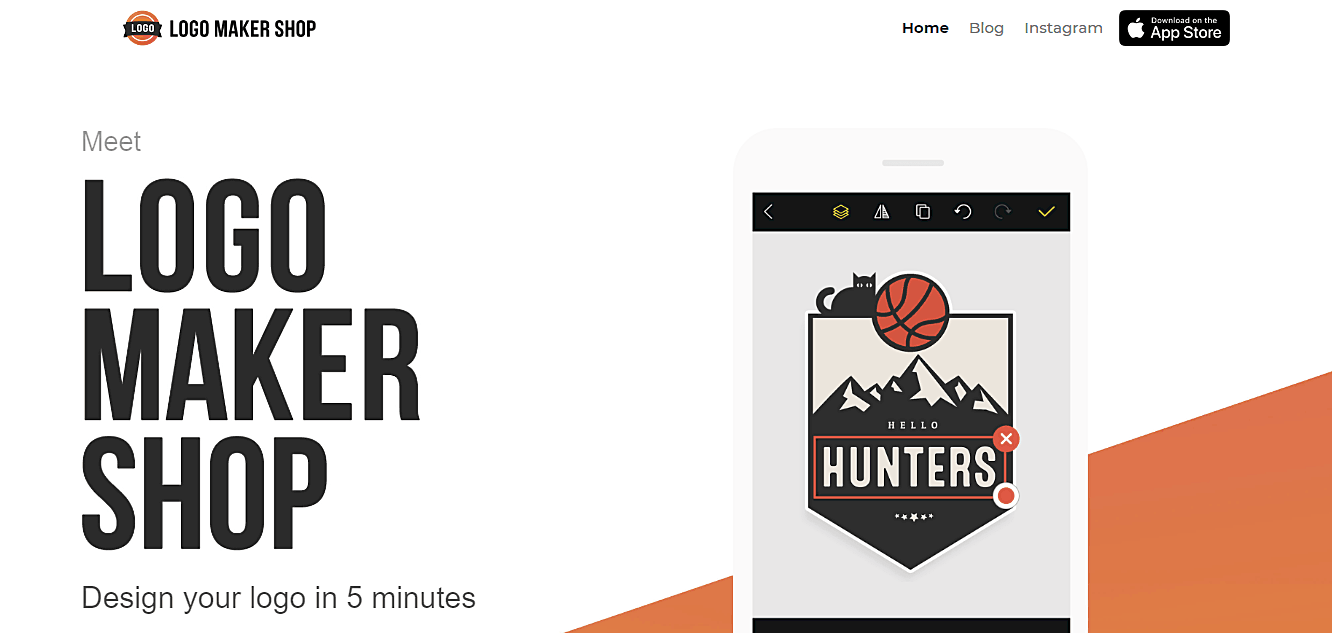 Logo Maker Shop is another macOS-powered freemium design app for an easy logo design process. It offers access to thousands of logo templates and accommodates up to 13 different types of logo designs. To help personalize your logo, Logo Maker Shop also provides a massive collection of fonts, symbols, and backgrounds.
The basic templates are available for free, but you can unlock the premium ones for additional costs. After designing the logo, the app lets you save and share it in JPEG and PNG file formats.
6. Logaster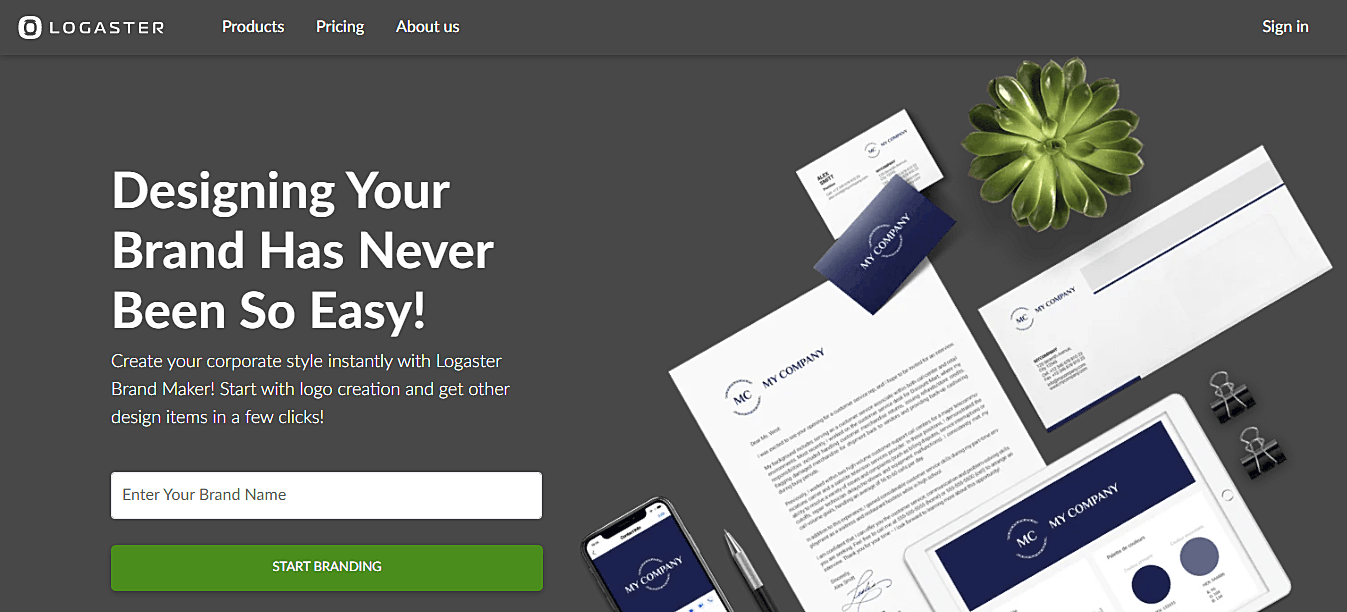 Logaster is a one-stop solution for all your branding needs. Powering over 12 million brands since its establishment, it lets you create various branding assets like business cards, letterheads, and favicons using your freshly-designed logo. What's more, you get full ownership of the copyright of your logo design.
The free plan allows you to download a small-sized logo for free. To unlock the brand kit, consider upgrading to paid plans starting at $5.99.
7. Canva Logo Maker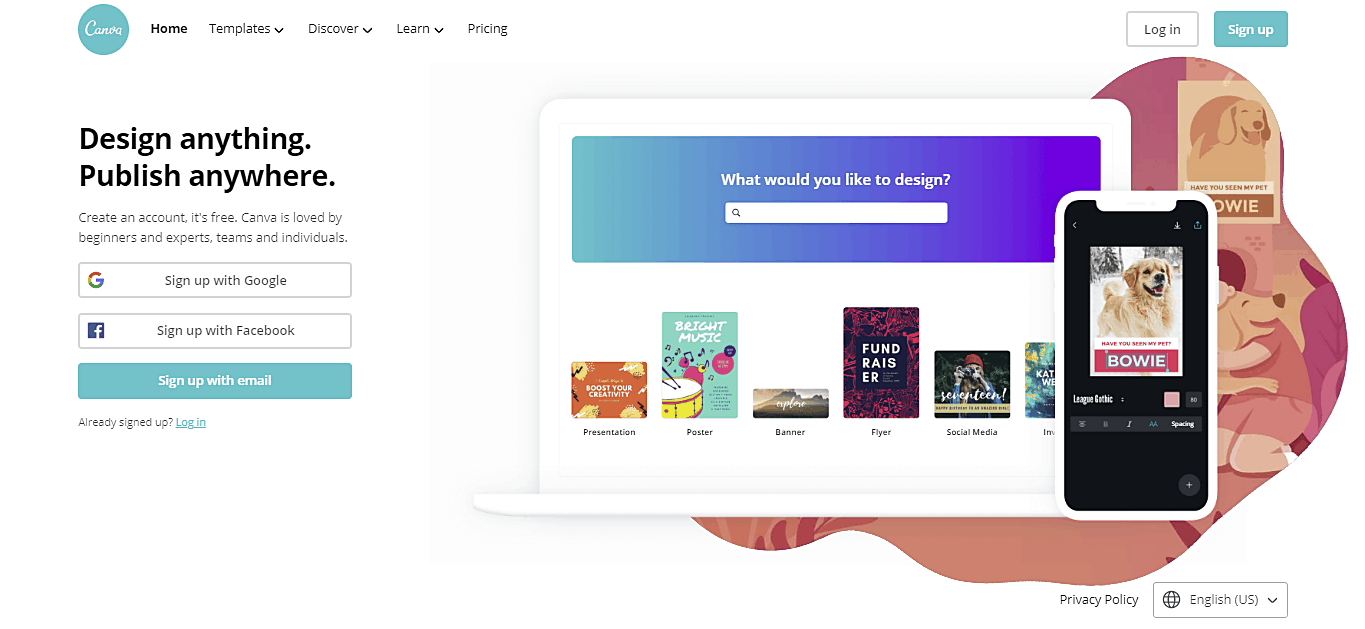 Similar to Sketch, Canva is an online graphic design tool catering to all types of design needs. Tons of logo templates are divided into several categories based on their niches to help with your branding effort. The drag-and-drop feature makes it easier to customize the designs. To export the file, you only need to sign up for a free account.
Canva's free plan is more than enough for designing a professional-looking logo. Should you wish to access the brand kit and the rest of the premium features, feel free to upgrade it for $9.95/month.
8. DesignHill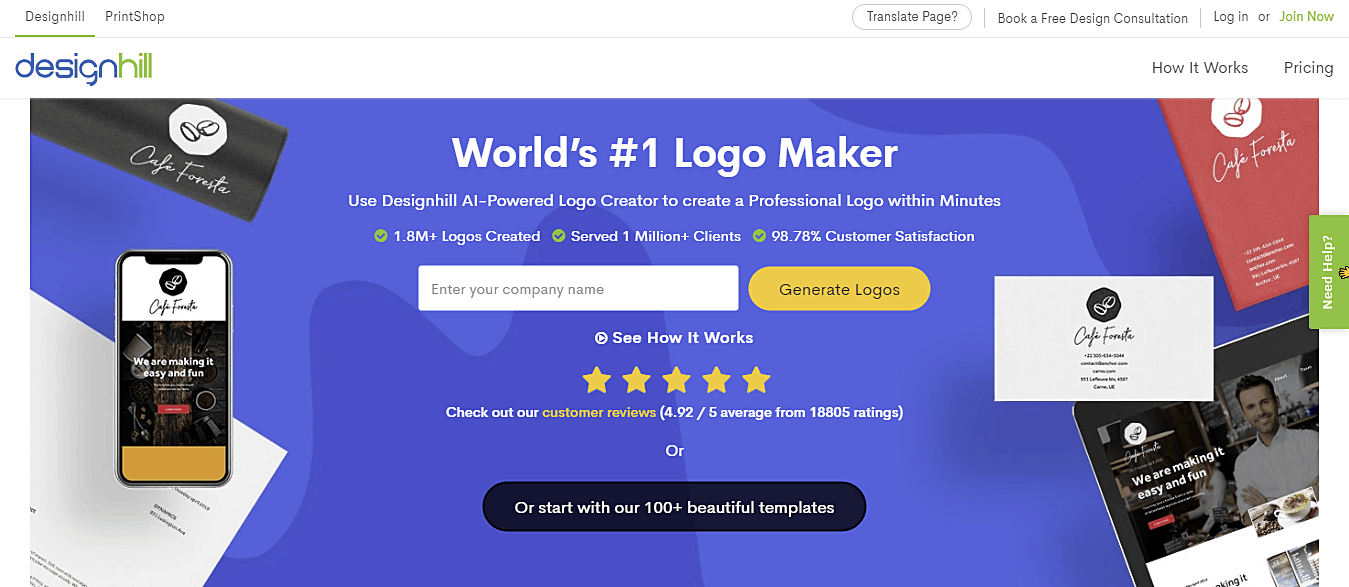 Powered by artificial intelligence, DesignHill is more than ready to help you design a logo with a few clicks. The tool will ask you several questions to determine your design preferences, then use the information to generate various design options to choose from.
While DesignHill allows you to design a logo without a professional's help, the platform doesn't omit the option altogether. You can create a design contest and get multiple custom-made design options catered to your brand. This feature comes with a 100% money-back guarantee and full ownership of the chosen design.
The price for the logo maker starts from $20, paid as a one-time payment.
9. Hatchful by Shopify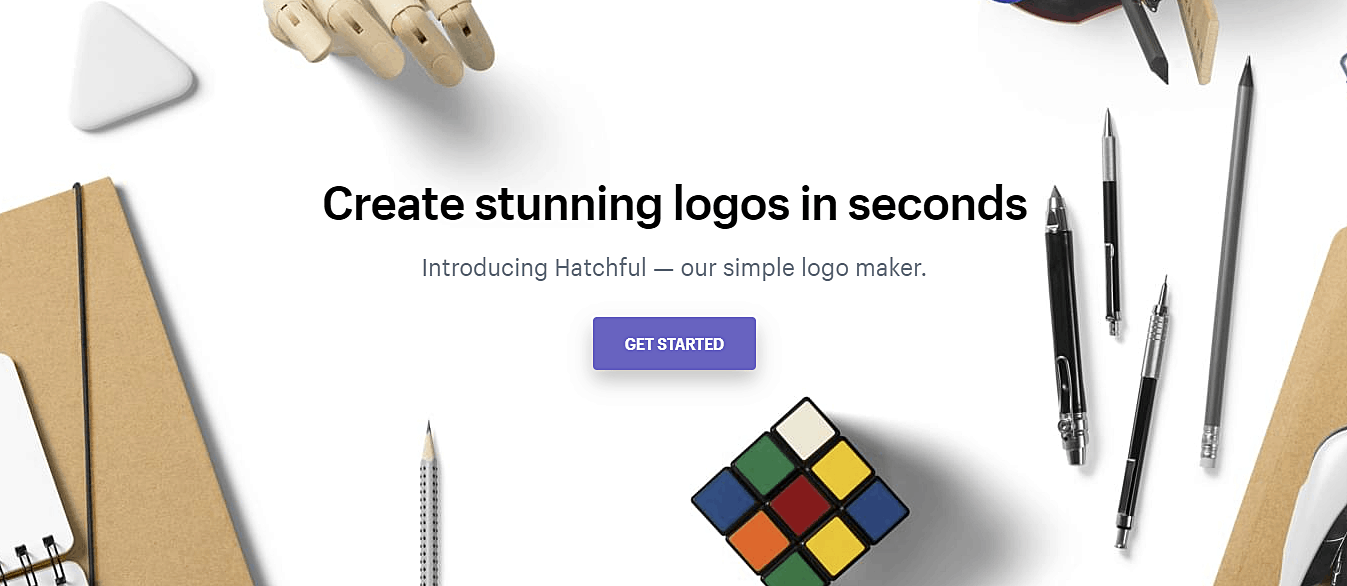 If you own a Shopify-powered website, chances are you already know about Hatchful. This free logo creator offers hundreds of unique logo templates and tons of additional elements to choose from. The templates are tailored for specific needs to minimize the number of customizations needed.
Hatchful provides you with not only a professional logo but also brand assets for your branding needs. The best part is that you don't need to subscribe to Shopify's plan to use this tool.
10. Wix Logo Maker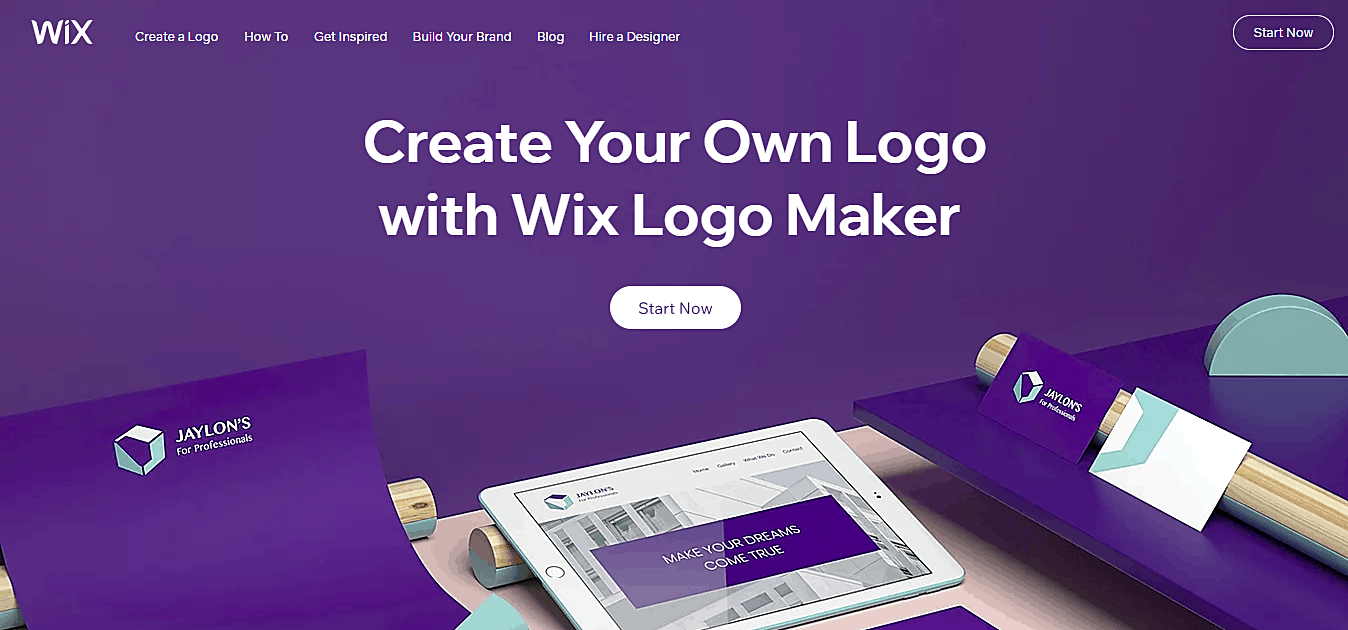 Wix Logo Maker is a free web-based logo maker capable of helping you design a logo in six easy steps. Similar to DesignHill, Wix will ask you a couple of questions to determine your design preferences at the beginning. After choosing one among many design options generated by AI, you're free to customize it at will.
The customization features are expansive enough that you won't have any difficulty making the logo design your own. There's a massive selection of typefaces and color palette options to spice up the design. Each element is also customizable with a drag-and-drop feature.
The tool only generates a small-sized image for free. To obtain high-resolution SVG files and the brand assets, you need to upgrade for a premium plan, starting from $20 (one-time payment).
11. Looka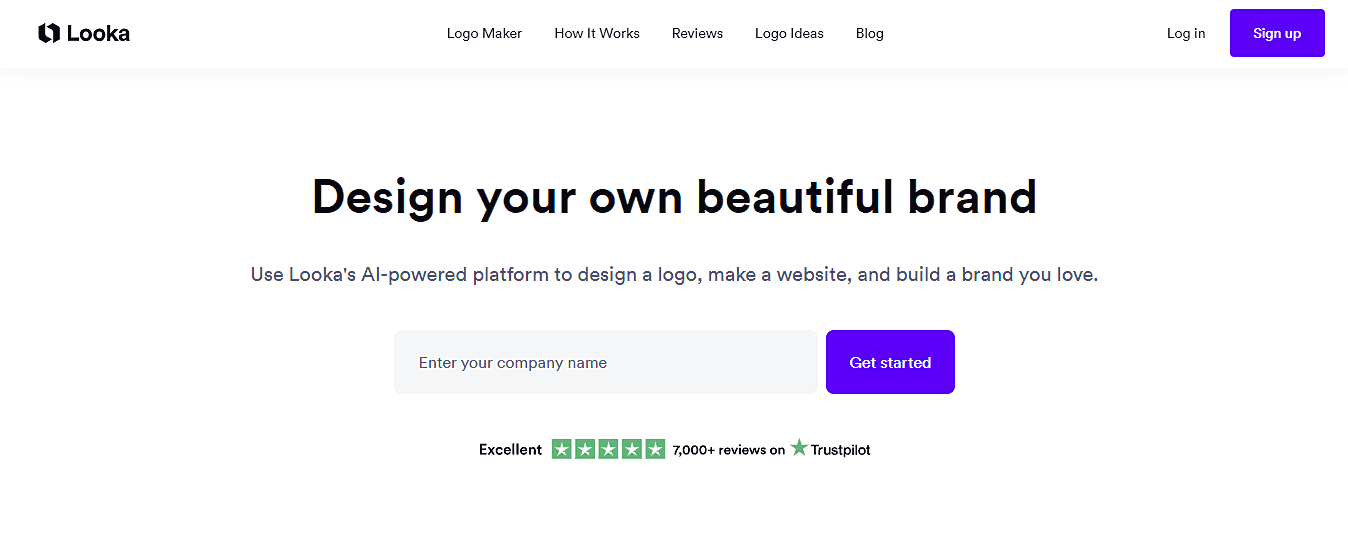 Looka is another AI-powered logo creator aimed to help you design a professional logo in minutes. You can use the Wizard to create a beautiful logo design, then personalize it to match your brand. The editor page comes with a simulation showing what your logo looks like on various mediums. Therefore, you know what to expect when using the logo for branding purposes.
The logo creator's pricing plans start from $20. Despite so, the premium plan offers the best value for money. For $65, you get access to all the high-resolution files of your logo design and a lifetime technical support, among other premium features.
12. Hipster Logo Generator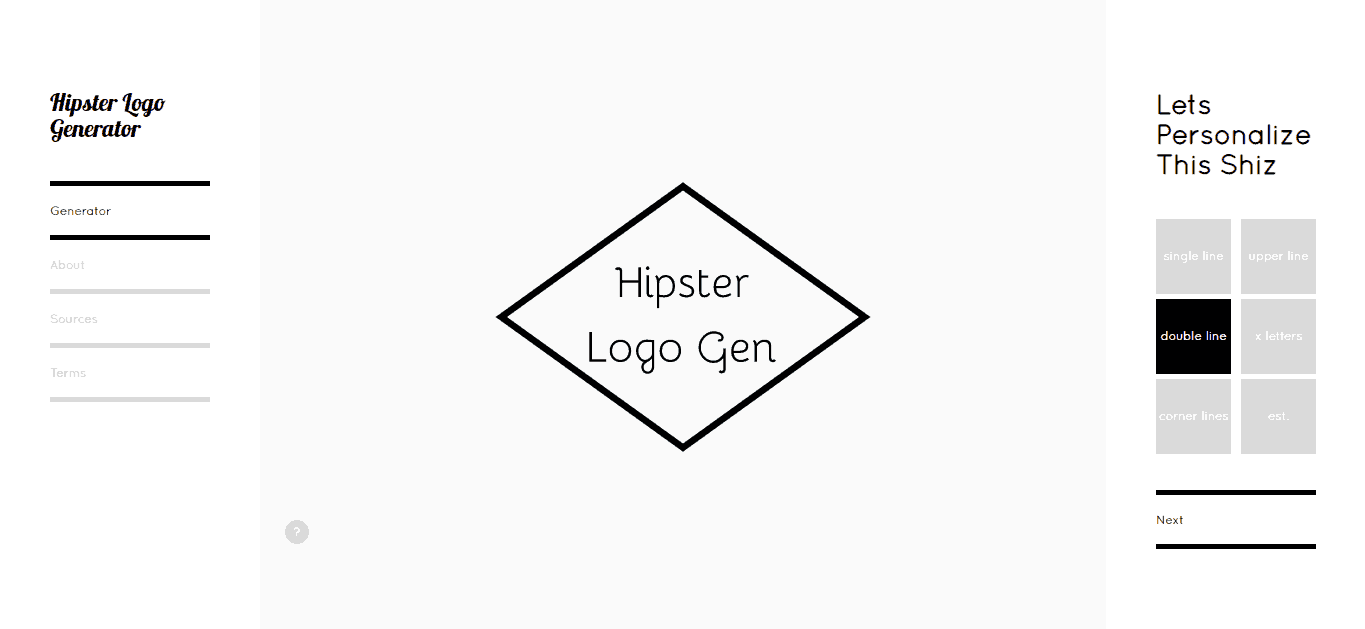 True to its name, Hipster Logo Generator provides a hipster approach to logo design. The steps are rather simple — preview each element offered on the right column, then click Next to preview the next customization options.
Once you're happy with the design, you can generate the PNG file for free. The cost for its high-resolution image is $5. If you're looking for a simple logo design, consider using this logo creator.
Conclusion
A logo is an essential part of your online branding strategy and is going to be one of the main things you'll be associated with. Luckily, you no longer need to hire expensive designers or buy massive software suites. We hope this list of the best logo makers online will help you create a beautiful and representative logo. Good luck.