If you've been thinking about dipping a toe into typography, it can seem like a monumental task. And especially if you're going at it for the first time.
Seeing as fonts deliver both feelings and messages, it is integral that you pick the right type of font for the job. How much do you know about Script fonts?

But there's a problem…
With so many fonts to pick from, it's become harder and harder to know which font would work best for you and which ones won't. Which is where we come in. In this blog post, we are going to do an in-depth guide into one of the best fonts in the market – the script font. We are going to talk about what is a script font, the various types of script fonts and why you should use script fonts in the first place. Sound good? Let's get to it.
What Is A Script Font?
In a nutshell, you can define script font as a font that mimics cursed handwriting. It is a typeface with a personal touch like calligraphy and handwriting fonts. There are two main types of script fonts. Formal script fonts and casual script fonts. Formal script fonts are fancy scripts that evoke the incredible handwriting of masters.
They are very easy to recognize mostly because they have over-the-top curls and flourishes that extend from the serif. Casual script fonts, on the other hand, resemble calligraphy only with fewer swashes. You can use them for more casual design jobs to give your designs a casual homey feel. If you want a quick start with these kinds of fonts, you can add Google fonts to WordPress. It's worth noting that script fonts can prove a little tricky to read for people with certain disabilities. This is something you should be aware of if you need to comply with the Americans with Disabilities Act (ADA). The good news is that there are a number of script fonts that are accessible. You can click here more about ADA compliant fonts.
How To Use Fonts On An Under Construction Page?
Deciding what to do after you've purchased a domain can be quite the conundrum. And as much as you may want to save yourself time and money and use the generic page, doing so can be deemed as unprofessional.
At the same time, you also don't want to invest all your effort and time working on a temporary or generic website. To make things easier on yourself, the best option would be to create a simple coming soon page with gorgeous script fonts that lure the audience to your website. You could use formal script fonts coupled with casual fonts to notify visitors that you'll eventually be up and running.
To create your coming soon page your best bet would be to use the Coming Soon & Maintenance Mode plugin. This plugin works on the drag-and-drop principle meaning you'll build the page easily within minutes, and you can then spend the rest of the time decorating it with whatever script font you desire.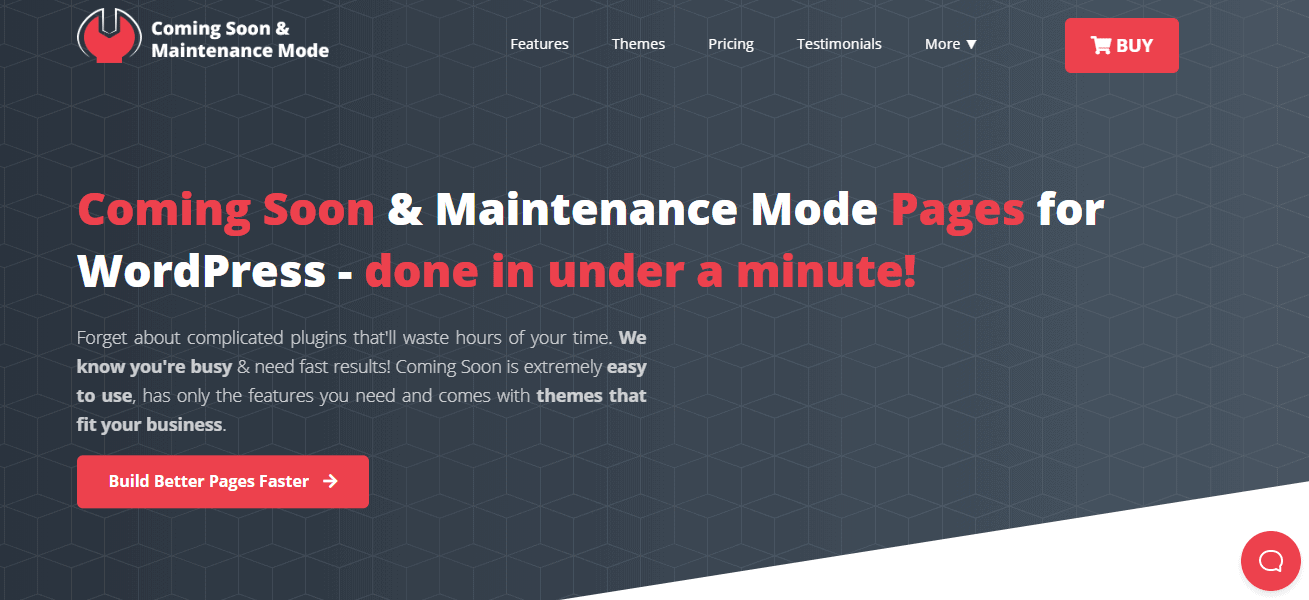 Coming Soon & Maintenance Mode will come with 170+ themes, best-in-class SEO setup, autoresponder and email services, and many other features as well.
On top of all that, it even comes integrated with Depositphotos so you'll be able to look for background images and videos directly from the plugin. But in case you're not a fan of Depositphotos and prefer other collections of high-quality and royalty-free images, then using Yay Images or StockUnlimited would be our recommendation.
And for those who want to learn more about design and try creating fonts themselves, check out free Photoshop actions.
Here's A Look At Some Of The Best Free Script Fonts
Now that we have gotten the question of what is a script font out of the way, the next thing we need to look at is some of the popular script fonts you can find for free (even for commercial use).
Allura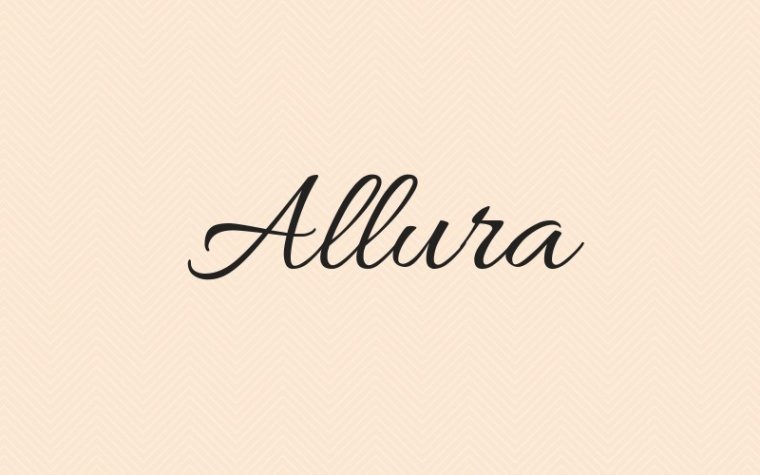 Allura is an exceptionally diverse script font that is used for advertising, display and package designs. It is an elegant yet simple font that is a little less careful and tight.
Euphoria Script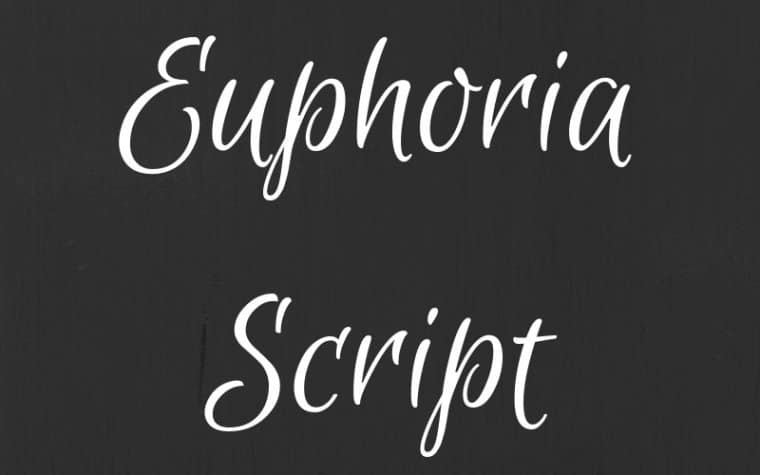 The Euphoria Script font is a casual script with fast curves and slight angle giving the text a playful look. It comes in a single style and with over 217 glyphs.
Great Vibes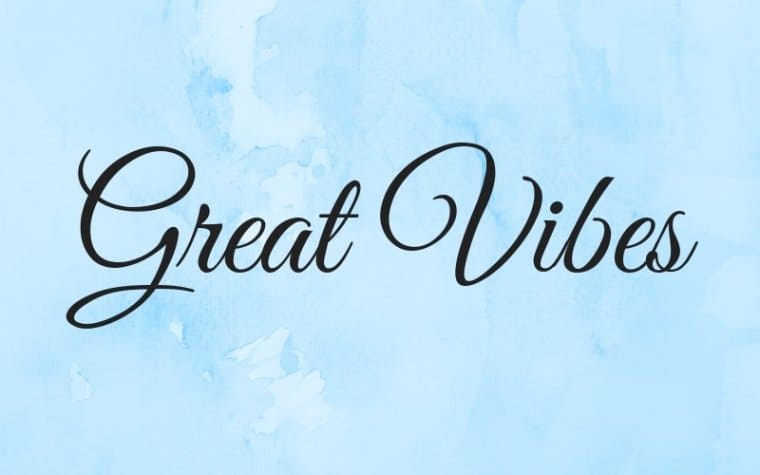 As the name suggests, Great Vibes is an elegant and funky beautifully flowing calligraphy style script font designed by TypeSETit.
Kaushan Script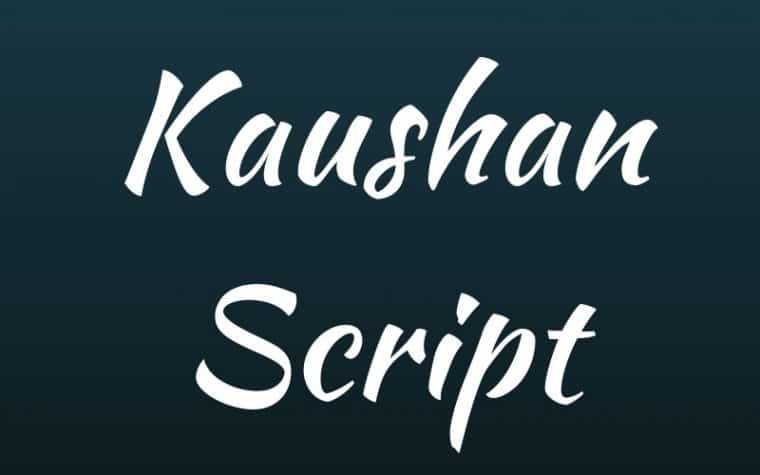 The Kaushan script is one of the script fonts that is closely related to calligraphic fonts. The font is relatively modern and it has become quite popular in recent times. It comes in a single style with over 414 glyphs.
Why You Should Use Script Fonts?
Now that you know what is a script font, you might be wondering why you should use script fonts in the first place. Well, here are a couple of reasons why it's a good idea to use them.
They are Versatile
Script fonts are pretty versatile. So apart from being used for wedding sites and valentine's day sites they can also be used for a bunch of other things which makes them a great part of your design toolkit.
They Add Flair and Sophistication to Your Designs
Do you know how most times you use fonts and immediately realize that there's nothing remotely interesting about them? Well, it happens quite a lot. However, script fonts have a sense of elegance and sophistication that adds life to your designs.
Conclusion
Now that you know what is a script font and why you should use it, you'll be able to take your designs to the next level. And the best part about script font designs is that you can have fun with them and experiment as much as you want until you find something that excites you.