The world of web design and blogging has drastically changed since WordPress came into existence. It's been quite a while since the first users were able to create their online journals through WordPress (the first version was released in May of 2003). After that, WordPress has quickly started to evolve and it became more than a simple blogging platform – it's evolved into a full content management system that's capable of pretty much everything.
But let's stop here; although the history of WordPress is interesting, not many people care much about it. And we're sure you're one of those.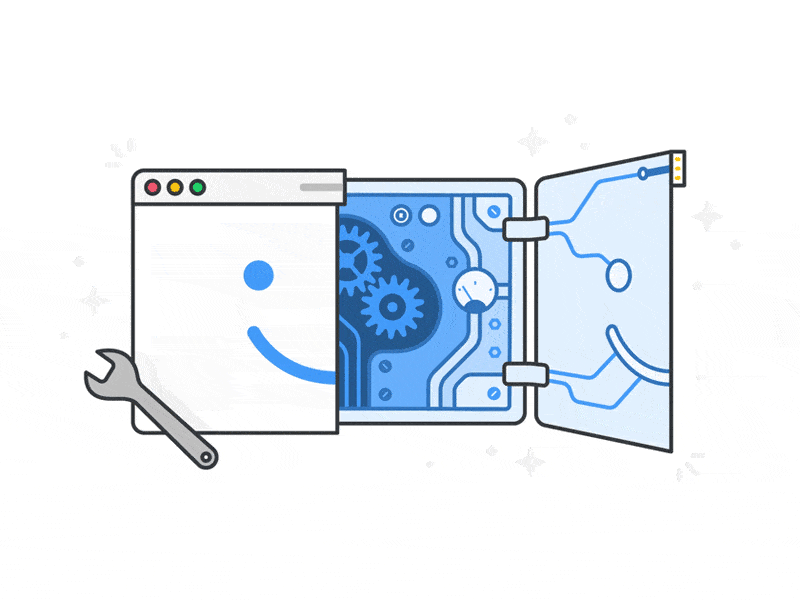 What's important here is that WordPress is used on more than 30% of the entire web, and the platform is getting more popular than ever. Because of that, you can find tens of thousands of plugins & themes that allow everyone to build amazing websites, with the first steps through your coming soon page, over the promoting and branding, business management, all the way to debugging – there's literally a tool to give you a helping hand in every imaginable situation. And instead of spending a few years learning about web technologies, all you need is a few hours to get acquainted with the platform and the particular themes and plugins you'll be using. You might get carried away with installing one theme or plugin too many, so it's a good idea to keep WP Reset at hand to clean up the mess and always have a fresh environment.
That's all great. You can have your first website built in a matter of days (even hours if you have some previous experiences with WordPress). But the problem is maintenance that requires both time & skill.
What is WordPress Maintenance?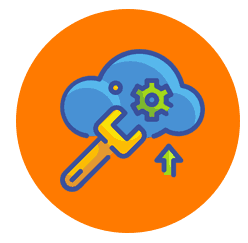 Just like you have to take care of your house, apartment, or car on a daily, monthly, and yearly basis, you have to take care of your WordPress website. If you have the money, buying a house or car isn't that much of a problem. But taking care of it regularly means cleaning, vacuuming, changing broken parts, buying new furniture. You have to take care of tires, changing the oil on a regular basis as well as checking dozens of spare parts that a car can have.
Similarly, a WordPress site needs maintenance. It's easy to purchase a domain & get WordPress hosting. Many popular plugins allow you to easily create full professional-looking websites and plugins like our own UnderConstructionPage lets you set up your first coming soon page in a matter of minutes.
But do you have it all when it takes to maintain the site?
How to Take Care of your WordPress blog?
WordPress needs regular updates. You have to make your blog secure which means you must take care of WordPress security plugins and handling tweaks on the site on your own. You need to watch over the users, change passwords, and fight off spam. You will have to optimize the site for speed, take care of the images that are loaded on each page, etc. So, let us show you everything you should do in order to keep your site as best as possible at all times.
If you don't have the time to keep regular maintenance or you simply don't want to handle all the technicalities all the time, we hear you. That's why we have prepared the list of the best WordPress maintenance companies that can take over the weight onto their shoulder. We have tested the majority of those companies, compared prices and their services, tested how long they take to respond to an email, and we listed them in a filterable table so you can more easily find the company that will take care of your site(s).
What to do With Your Site While doing Maintenance?
When doing WordPress maintenance & updates, the system automatically shows a simple message. That doesn't matter much if you have only a few hundreds of visits per month. Chances for a visitor to land on one of your articles are slim since those updates usually take just a few seconds. But with higher traffic, it's important that the message shows so that the unfortunate users know what is going on.
But what about situations where you need hours, days, or even weeks to complete a redesign of the website or fix a critical error that's stopped your site from working properly?
In that case, we suggest putting your website under construction so both search engines & your users know exactly what's happening.
How to put a WordPress site under construction?
Luckily, you're just a few clicks away from having your WordPress website properly set in the under construction mode. Just install the free version of UnderConstructionPage plugin, select a template you like, modify it and click the button that will do everything else.
Now, instead of showing a broken site to your visitors and potential clients, you can show them a simple page that tells them you're working on a problem or redesigning your site. You can now relax and work things out, while the under construction page can let the visitors contact you. Or simply redirect them to your favorite social media pages where you can continue the conversation or where you can show them images & videos.
Keep Regular Updates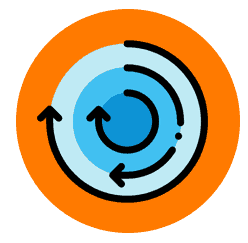 Even though WordPress is open source (meaning it's free), that doesn't mean that no one takes care of it. The large community always has experts ready to help for free, and some of the best experts in the field are always working on making this CMS better.
Updating WordPress Core
The developers always watch out for security risks and they try to patch everything as soon as possible. They also constantly think about new features and try to listen for what the users like & want. All of that results in minor & major updates that keep on rolling out even a few times per month. Just to give you a clearer picture, there were three minor updates during February, and four updates in January.
Minor updates shouldn't worry you much. Since 2013 those updates are applied automatically, and usually (unless set up in a different way by the admin) they will be installed on your blog without even you knowing it. That means that if you have had WordPress 5.1. already installed, version 5.1.1. which introduced ten fixes that were automatically installed for you.
But you have to take care of major updates. Those can't be installed automatically because they usually contain important changes that can make a direct impact on your blog. Changes in the code and design can interfere with your blog, themes, and plugins so it's advised that you always check the details before clicking the "update now" button. Also, it's very important that you manually create a backup before updating to a new version of WordPress. You never know what can go wrong.
Updating Themes & Plugins
Similarly, you have to take care of the themes and plugins you are using. Whether you are using free or premium versions, you can expect regular updates. The developers (at least those who care about their digital products) usually update their themes & plugins every several weeks or months. If a plugin or theme hasn't been updated for more than one year, that should raise a red flag. Before using such a plugin, we suggest contacting the developer to explain why that happened. They will help you understand if the plugin is safe to use.
The extensions have to follow WP core updates. This is how security fixes get applied, and how the developers make sure that their WordPress items will be compatible with the latest version of the CMS.
Besides the important fixes, the developers always introduce new features or they redesign a specific segment of their themes and plugins. So unless you make the necessary update, you will not be able to use the latest feature you may have even paid for if you have a premium plugin already active on the site.
Updating Personal Info
More often than you might think, people forget to keep their personal information regularly updated. Some blog owners don't even have an "About me" or "Contact" pages.
We have witnessed so many websites that we wanted to contact which come with a broken contact page (usually just showing the shortcode that used to be functional). Please don't be among them.
So, while doing maintenance of your WordPress website, don't forget these pages. Check your personal information, and make sure that the email address you're showing is actually the one you regularly check. If you use a 3rd party plugin that displays a contact form, make sure it's set up correctly and that people can use the form without any errors.
Also, don't forget to check your Settings -> General page which contains your site titles, description as well as the admin email address. Maybe you don't care about the details, but there are many people (including us) who think this is crucial. Paying attention to details means you probably take care of your company as well as the site/blog.
Backups
How many times have you done some work and simply forgot to save changes before realizing everything crashed? It won't be much of a problem if you lost two sentences long email that will take a few extra seconds to rewrite. But what do you do if you lose changes on the websites that took you, let's say five days to complete?
Luckily, in the modern world of WordPress and Cloud technology, that's not a big issue as well. There are several ways of backing up your site. If you really care about not losing your site, it wouldn't be the stupidest idea to have more than just one backup.
WordPress Hosting Backup
Almost all WordPress hosting services will provide free backups on a monthly, weekly or daily basis (that really depends on the hosting domain and even the hosting plan you have subscribed to with a certain service). Some of them might ask for an additional fee, but usually, every company does offer this feature. For example, WordPress.com offers hosting with daily backups for $15/month. For many beginners this price is too high, hence a WordPress Coupon can come in handy when purchasing a hosting plan.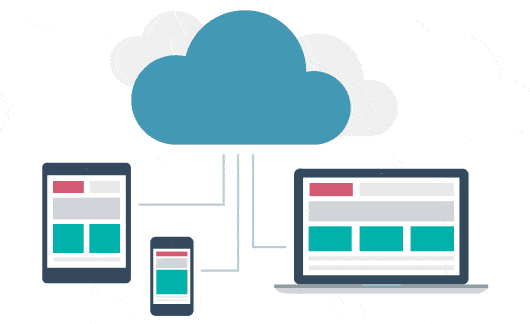 And it's a great feature. You can relax and do work on your site knowing the hosting company you're paying takes care of your site.
But although it's easy to forget about backups, hosting backup solutions aren't always the best choice. Some of the hosting companies will only do backups once per month while others won't store all the necessary files. And you know what; even hosting companies get hacked and that's something people don't usually think about.
Yes, having an automated hosting backup is great, but it mustn't be your only backup solution. Try to understand that before you lose the site you've been working on for such a long time.
Do a Manual Backup
Yes, we are aware that there are a lot of WordPress backup plugins that will keep your site safe without you having to manually copy & paste files and databases. But before we get to the list of the best plugins for the job, let us show you how to manually backup your WordPress blog.
This way, even without a plugin, you can always keep the latest version of your site stored on a personal computer, a USB drive or stored somewhere in the cloud.
Before you proceed, it is important to understand that WordPress uses both files & databases to store the information. So, for example, if you just copy the files on your local machine and forget to do a database backup, you will only have a partial backup and probably end up banging your head against the brick wall once you realize you lost everything.
Backup all WordPress files
The first step is easy, but it can take time to download the entire folder. It all depends on the size of your website and the speed of your internet connections. The key is patience.
Download and install an FTP client like FileZilla (free) and open it
Log in to your account (you should have received the FTP details after you purchase a hosting plan)
Download the entire WordPress folder
Backup the Database
The other part of your blog is stored in the tables that are actually part of the WordPress database. We will not go into details why & how WordPress uses databases but if you want to learn more, we recommend reading this article. Now let's see how to quickly copy the entire database and create its backup:
Go to the cPanel of your website
Navigate to Databases category and open phpMyAdmin
Go to the Export tab
Select a method (quick or set options in the custom method)
Choose a format for the database
Click the Go button
After that, the database will be saved to your computer.
Most Popular WordPress Backup Plugins
While we do suggest to keep a manual backup from time to time, you can still help yourself by installing a WordPress plugin. There are, of course, more than a few popular solutions that can keep regular backups for you. So instead of messing around with the files, you just need to set up the plugin of your choice, and it will take care of everything else.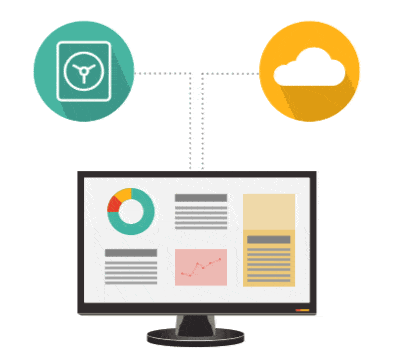 Those plugins usually let you choose how to do a backup, what files to include and you can even connect them to your favorite cloud service. So while you're working on a new blog post, the plugin will work in the background for you. Let us show you some of the most popular solutions.
UpdraftPlus
Having more than 2 million active users must mean something. This popular plugin deserves your attention as it offers quick back & restoration in the free version. Whether you want the backup sent to your email or stored on Dropbox, Google Drive, Amazon S3 UpdraftVault, Rackspace Cloud, FTP, DreamObjects or OpenStack Swift, this plugin will make it easy. You can even set up automatic backup schedules so you don't have to watch on the calendar or set up reminders. If you want more features like incremental backups, more protections and similar, you will like the fact that their premium version offers everything you will want from a backup plugin.
BackWPup
With over 600,000 active installations, BackWPup deserves to be mentioned here. The plugin allows you to back up your entire website and quickly move it where you want it – whether it's FTP, Dropbox or S3. Since it can create a single ZIP file, handling the backup is easy and allows a quick & simple restoration. The free version is good enough for regular users while you can always opt for a PRO version that offers extra features.
BackupBuddy
Although there isn't a free version you can start with, BackupBuddy is still one of the most popular backup solutions. The plugin allows you to safely backup your entire site, download a single ZIP file that you can keep anywhere you want. The automatic scheduler will help you take a worry away, and a tool called ImportBuddy will restore everything for you. Whether you want to restore a single file or the full site, BackupBuddy will guide you through the process
WordPress Security
Maybe one of the most important things you need to constantly take care of while doing maintenance is taking care of security. Just like you need to take care of your bank account, change pins for your credit cards (you do that, right?) or change the lock if you know the keys might have been stolen, you have to take care of your WordPress site's security.
Yes, you will have to change passwords from time to time, and make sure the plugins you're using aren't compromised or simply outdated. We suggest that you do regular scans which will identify potential problems and isolate malware if you weren't careful enough.
Regularly Change Passwords
This is a part of the maintenance that people usually ignore. Most of WordPress users think that setting up a strong password during the installation is enough. But if your blog is important to you, besides having a strong password it is crucial that you change it every now and then.
No, you don't have to change your password once per week. If you do have such a big & important site, we believe that you already have your security expert on the payroll who has implemented much more sophisticated solutions. But it's advisable to change the password at least 3-4 times per year if you're too lazy to do it even more often.
And while selecting a new one, please make sure you're not using one of the worst passwords that WordPress users use.
Don't Use Old & Outdated Plugins and Themes
We have already told you that you have to keep your WP plugins and themes updated. But even before installing new ones, be extra careful and don't use old & outdated plugins and themes.
To learn more about how dangerous can that be, please take a look at the list of top 10 unmaintained plugins with 200,000+ active installations that many people are still using on a daily basis.
Scan Your Site for Problems & Malware
Picking up the unwanted code is much easier than you think. A quick installation of a nulled theme or plugin will get you in trouble. You should avoid installing plugins you aren't sure are completely legit. And you should definitely avoid getting premium plugins for free from shady sources. Those will usually contain malware and you will risk your entire website because you didn't want to pay for the plugin.
But even if you haven't installed such a plugin, you could have still picked up malware in a different way. That's why you should do regular scans of your site.
Security Ninja is a plugin that will help you with this. You can start by installing the free version that is capable of performing more than 50 security tests on your site, and it also helps you fix the problems found on your site. For example, the plugin will let you know if you are using insecure passwords or if hackers can easily find your usernames registered on the site. It will check for all important updates, databases, and much more.
But if you want complete security, you should check Security Ninja PRO which offers tons of additional security layers. Besides everything that the free version does, Security Ninja PRO will scan your site for malicious code. It will help you identify the bad files and suspicious code. Most of the problems can be fixed simply by clicking a button. You can even schedule automatic scans, deploy a firewall (see the video above), check what your users are doing, and much more.
Moderate Comments & Put Spam Under Control
No matter how fast technology advances, spammers always find a way around new security systems. Unfortunately, you can never be one hundred percent protected from spam, but you can still keep your site under control and prevent most of it.
When it comes to WordPress, spam usually means getting unwanted comments. Hackers and spammers get their ways and sooner or later your website will become a target.
One of the first things you should do is check if you have Akismet installed. This is one of the default WordPress plugins that should have been activated from the moment you installed WordPress. But sometimes, people don't know what it is or other admins on the site deleted it.
Akismet is completely free, but in order to set it up, you will need to acquire a free API key. After that, you can trust Akismet to help you fight off spam. But still, don't forget to check your comment section regularly. Although Akismet is quite good, there will be comments missed by its shield and you will have to delete them on your own.
Cleanup WordPress Database
Imagine this. You come home from work and just throw the jacket on the sofa. Then you change your clothes and simply leave the work clothes on a chair. After that, you go shopping and leave the bags on the floor, and you leave the empty milk carton on the counter. Well, we all do that, but if we haven't done regular maintenance, the house would become a place difficult to live in. It would slow down the movement, you would not have enough storage room. It's kind of the same situation with your blog/website.
Almost everything you do on your WordPress website gets recorded in the database. The more plugins and themes you have, the more table the database gets. And you know what? Even when you delete a plugin/theme, not everything gets deleted from the database! So if you're just testing your site and want to start with a completely clean site, use the free WP Reset plugin that can clean out everything for you.
That means that as time goes by, your precious database gets messier. And all the tables and their rows that are unnecessary only take up space and affect the speed of your website.
If you care about your website, you need to clean it up every once and a while.
Luckily, you don't have to manually list all database entries and delete them one by one. There's a free plugin that will do everything for you. WP-Optimize is capable of removing unnecessary data (for example comments found in the trash bin). It will defragment and compact your MySQL tables, optimize the database, and it can be even set up to work automatically on a weekly basis.
Check SEO & Analytics
Whether you're running a personal blog or watching over a corporate website, you want as many visitors as possible to see what you have to offer. That's why everyone is talking so much about search engine optimization – unless people can't find you on Google and other search engines, it will be very hard to get your word out by solely focusing on social media and advertisements.
But like everything else, SEO isn't a one-time job.
You have to constantly work to get it right. So another crucial task you have to do on a monthly basis is SEO check:
Review Google Search Console reports – The console will let you know what's going on your site. You should check mobile usability, and take care of the sitemap (or have a WordPress plugin constantly watch over it). Google Search Console will let you know all the details, so don't forget to log in and check out what's happening with your site from Google's point of view
Permalinks – Don't forget to edit permalinks before publishing a post. URLs play a significant role in SEO, so you want to make permalinks clean and error-free. Don't be lazy to check older permalinks just in case you haven't optimized them well enough (you don't want to have randomly generated permalinks; and if you started writing a post without a title, you probably already ended up with a messy permalink). You will want to check the free 301 Redirects plugin that will help handle your broken links.
Google Analytics – This tool doesn't only help you to see how many visits you have had so far. Google Analytics is a powerful tool that shows you what the users actually do & like on your pages. Checking the analytics on a regular basis will help you get to know the users and prepare the site for them.
On Page optimization – Check H1, H2, H3 and other tags in your posts. Google loves order, so you have to have all the tags correctly set up in each post. Make sure there's no unneeded code in form of <span> tags and in-line CSS styling.
Titles & Descriptions – If you're using a plugin like Yoast SEO, we suggest manually adding meta titles and description to each post & page. Include this check in your monthly maintenance and rewrite titles and descriptions for some posts/pages if necessary.
Interlinking – If you want your site perfectly optimized, you must not forget inner interlinking. Yes, having links from other websites matter, but you should also link to your own content. When you create a new post, don't forget to scan your older articles to find places where you could link to the new post.
Search Engine Optimization is a huge field, and people have written entire books on it. We really can't cover everything in this post, but these few tips should help you get started with taking care of SEO on a monthly basis.
Check for Broken Links
As time goes by, your WordPress blog will generate new posts & pages. Depending on how frequently you add new content, you may have even a couple of new posts per day. Sooner or later, you will start deleting and moving content from one place to another, and you may want to change permalinks for some of the pages.
All that can result in broken links. For example, if you left a link to the page that you have deleted, your visitor may end up nowhere. No matter how much time you put in the design of the 404 pages (the ones that by default shows up when there's no content to display), there's no such user that likes landing on a 404 page.
So, a part of the regular maintenance has to be checking for broken links. For starters, you can install a free plugin that will take care of redirects. Obiovusly, it is not possible to manually track all the links if you have thousands of them. That's why we would like to show you the Link Checker plugin.
Once installed, the plugin will start monitoring your website. As soon as it finds a broken resource, it will mark it and allow you to take actions. What you want to do here is to redirect those broken links to another page. Whether it's a new external resource or a new page on your own blog.
Run Performance Tests
Usually, people tend to run performance tests only while they are building a website. You can find many tutorials online that suggest this, but do you test your WordPress site regularly?
Publishing posts & pages, uploading images & videos, adding new plugins and changing themes can make a hit on your site. Even if you have optimized the site back then, that does not mean everything's perfect right now.
So, don't hesitate to open a performance tool like Pingdom or GTmetrix that will be able to let you know the details about your website. All you have to do here is open one of the sites and enter the URL. Wait for a couple of minutes (there are a lot of tests and some of them take time to get done) and you will get the results.
While you are looking to get all the good grades & percentages here, don't focus on that. Instead, focus on the low grades – those are the fields of your blog that need extra attention. Create a screenshot of the test result or write down the problematic parts so you can shift your energy into resolving the problems. And of course, once you make a necessary change that you think will benefit your site, don't forget to come back and repeat the same test.
If you are facing performance issues, one of the best ways to improve performance is to use a content delivery network (CDN). The further a visitor is from the physical location of your server, the more time it will take for your site to load for them. A CDN will ensure that your site's assets load faster globally and offer a better experience for your users.
There are quite a few CDN's on the market. To learn more, check out Startup Bonsai's article comparing popular CDN providers.
Check the Old Content
Don't forget about the old content. When you run a blog for a few years, it's very easy to simply forget about the article you published more than a year ago.
Listicles are always popular, but they also need maintenance. Let's say that you have listed ten popular services online that were active a few years ago. Some of them might have changed; ones have changed pricing plans, the others work differently and have new features while some of those services may not even exist.
By updating old content, you show that you care. Both your visitors and Google will notice that, and you will most certainly be rewarded by having a few extra visits to the post you have just updated. Yes, we know it takes time to do that and that you would rather be working on something new, but don't neglect the old content.
Optimize Images and Media Library
We are far, far away from the days of the Internet that didn't allow images to be uploaded so easy. It's quite the opposite nowadays; the most popular sites are those that rely on images (has anybody mentioned Instagram?)
It's just normal that each post that you publish contains at least several images. We encourage that, and we believe that you should continue on using as much as images as you want.
But obviously, the more images you have, the higher the load is on the entire server & your site. Because of that, it is crucial to optimize the images and keep regular maintenance.
How to Optimize Images in WordPress
Even without a plugin, you can make a difference by optimizing images before uploading:
Specify image dimensions – don't upload a 4k image if you only need to show it in smaller dimensions
Compress images – you can use Photoshop or any other image software to compress images
Use the right format – JPEG or PNG can make a lot of difference, so make sure you save the image in the right format
Remove EXIF data – if you don't need information about shutter speed, aperture, ISO, focal length, and similar info, delete the EXIF
Change filenames – make sure that the image filename actually describes the image. Instead of "1234.jpg", you should have something like "image-name.jpg"
Best Image Optimization Plugins for WordPress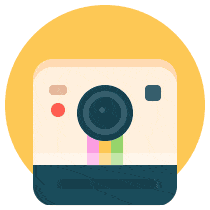 WP Smush
With more than a million active users, WPMUDEV's free image optimization tool is a good way to start optimizing your images. WP Smush can resize, optimize, and compress your images. It can do the magic on a single image or perform the action in bulk (up to fifty images with just one click), that's really just up to you. The plugin is capable of stripping the unused data from each image meaning it reduces its size, yet it doesn't change the quality of the affected image. Everything can be automated, and the Gutenberg lovers will enjoy the new Gutenberg block designed to be working perfectly with the new editor. Smush can work with PNG, JPEG and GIF files so you don't have to worry about the format. It is multisite compatible… what else should we say.
EWWW Image Optimizer
Don't let the funny and unusual name mislead you. EWWW Image Optimizer is definitely one of the best plugins for dealing with images. As soon as you have the plugin active, it will automatically optimize all new images that you upload. But if you already have unoptimized images up on the server, don't worry; you can still apply actions on those files and prepare them for faster delivery to the users. Yes, the plugin can even help you convert the images to a better format so you don't have to manually do that in 3rd party applications.
ShortPixel Image Optimizer
This popular plugin compresses JPG, PNG, GIF (still as well as the animated) images but also works well with PDF documents. There's no limit on the file size meaning all of the huge photographs you may have uploaded will be treated. If you are using a gallery plugin like NextGen or Modula, you will like the fact that ShortPixel can optimize those images as well.
Don't Forget the Tasks Unique to You
In this guide, we have tried to cover as many maintenance tasks as possible to keep a WordPress site running smooth. But there are always a few things more you could & should do; the ones we can't tell you. Not because we don't want to, but because every WordPress site is different.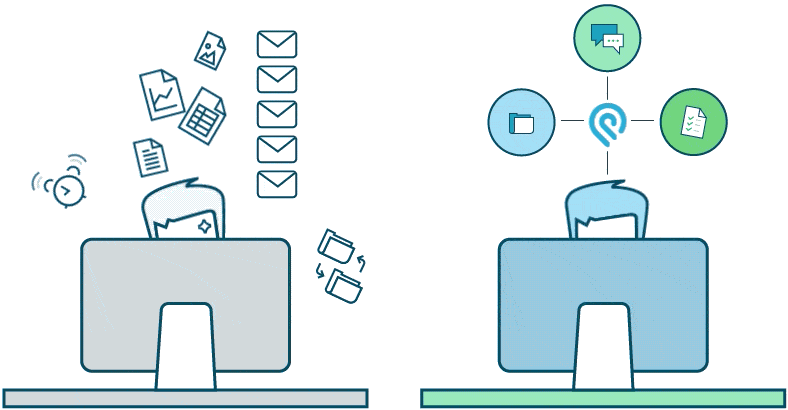 So, don't forget to check your WP site and make sure you don't leave out something. Maybe you are heavily dependent on a 3rd party plugin that powers up a crucial part of the blog? Maybe you have hundreds of users that need to updated or contacted every now and then? Maybe you run an online shop that needs regular maintenance of specific items, payment gateways? You get the picture.
What if I mess up and can't access my site?
Don't worry. Sometimes, a WordPress site can lock you out. Maybe it was a bad update or you picked up malware. It doesn't matter what happened if you have the free Emergency Recovery Script ready for your site.
Conclusion
WordPress maintenance can be daunting, but it's something you have to get accustomed to if you want to run a successful blog. If it's too much for you, we suggest checking popular WordPress maintenance companies that will be happy to take over the job and maintain the site for you, but be ready to reach deeper in your wallet if you want them to do everything for you.