Discover how to download Instagram videos to MP4 without relying on third-party apps. Explore three simple ways to leverage the convenience and flexibility of downloading Instagram videos on your device for various purposes.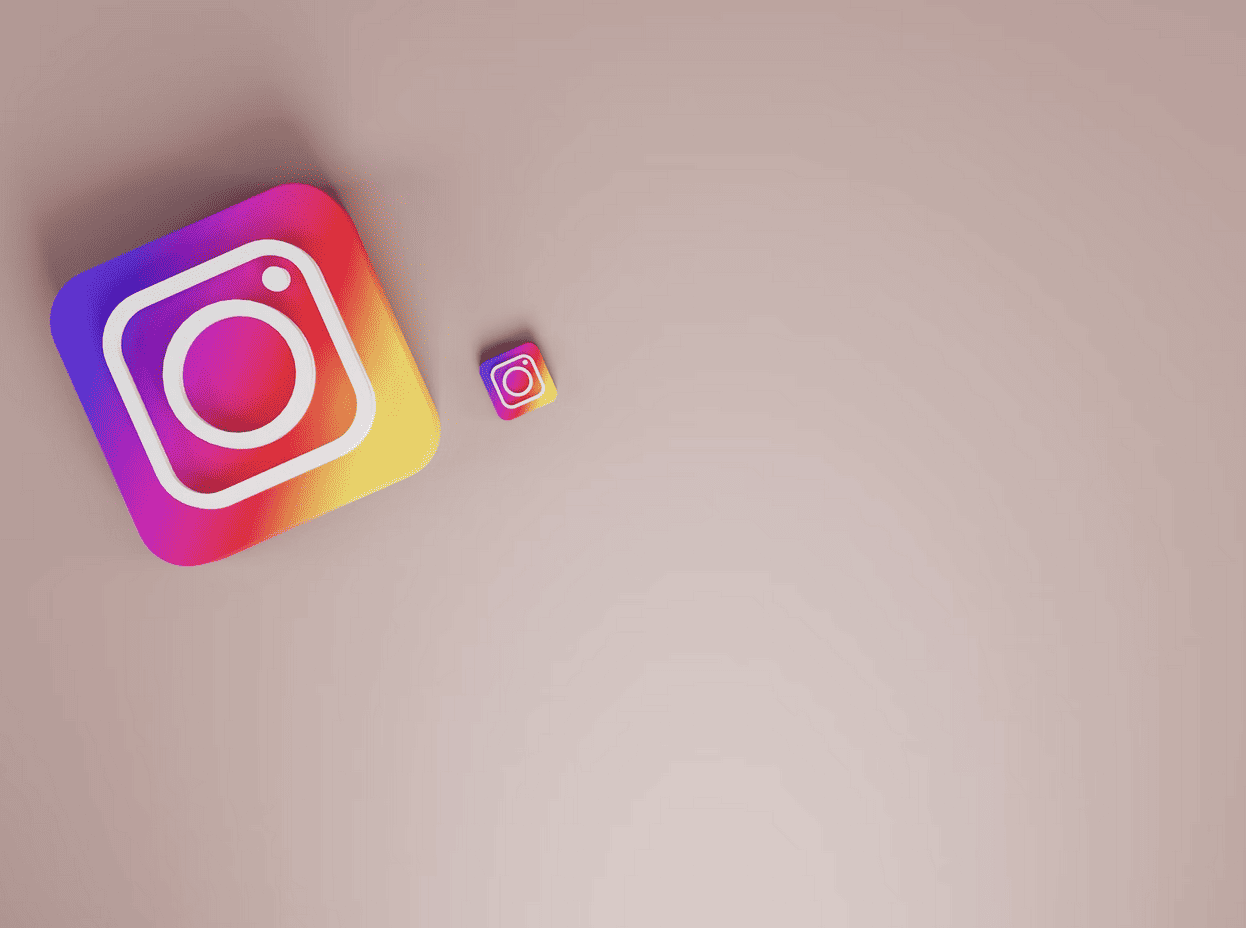 Photo by Deeksha Pahariya on Unsplash
In This Article
Why Would You Need To Save Instagram Videos?
What Are The Types Of Instagram Videos?
Three Ways To Download Instagram Videos Without Third-party Tools
Wrapping Up
Instagram is a vast entertainment social media platform that offers mesmerizing travel clips and inspiring moments of everyday life. It has become a treasure of diverse and captivating videos.
However, have you ever found yourself scrolling through your feeds, exploring intriguing stories, entertaining reels, or engaging live streams worth cherishing?
Imagine downloading Instagram video to mp4 offline, whether on your portable device or computer. Unfortunately, Instagram doesn't allow downloading videos directly to your device.
In that case, you must rely on third-party tools, which are often paid and can have compatibility and privacy concerns.
But worry not! This post will teach you how to download Instagram videos in MP4 format without third-party tools.
Why Would You Need To Save Instagram Videos?
Now, let's address the most obvious question — why would you need to save a video when you can watch it on Instagram?
You often encounter captivating Instagram videos you wish to watch later or share with others. However, Instagram only allows you to save videos, not download them.
What if you want to share a video with a person who doesn't have an IG account? Well, that's where the need to download Instagram videos arises.
There are several advantages to downloading Instagram videos to MP4. You can share the content with your friends and family who are not on Instagram or recreate it for your own sake with due credits or simply for learning.
Instagram video downloads serve multiple purposes and provide a range of possibilities. Let's discuss the most important ones:
To Watch Later
Imagine you are traveling on a long flight with limited or no access to the internet. In such scenarios, it's of great help to have the Instagram video downloader on your device. With it, you can download videos to watch during these times while on the flight.
To Repost
Saving Instagram videos enables you to repost them on your Instagram profile or share them on other social media platforms. If you come across a video that resonates with you, you can download that video to mp4. Also, you can repost it to share with a broader audience.
Over 500 million Instagram accounts
use Instagram stories daily, and one-third of the most-viewed Stories are from businesses. It indicates high engagement through video format.
Hence, reposting videos in your profile will also increase the engagement rate for your account.
To Repurpose
Saving Instagram videos in MP4 format enables you to repurpose them for various reasons. If you're a content creator looking for inspiration or seeking to use snippets of Instagram videos in your content, you can utilize an Instagram downloader or an Instagram MP4 downloader.
It lets you download and convert videos, extracting valuable content you can repurpose in presentations, videos, or other creative endeavors.
What Are The Types Of Instagram Videos?
There are nearly 500 million active users on Instagram daily. It has become the most popular social media platform for users to consume various types of content in multiple formats.
It includes photos, comments, stories, carousels, and videos. Among these formats, videos and reels have gained the most popularity and are the primary sources of engagement on the platform.
While there are various formats of videos, each caters to different user preferences and content styles. Let's explore the three primary types of Instagram videos you can download:
Stories
Instagram stories have gained immense popularity since their introduction. These videos appear at the top of the Instagram app, allowing viewers to tap through a series of videos or images in a slideshow format.
Various features like stickers, filters, and text overlays enable users to add creative elements to their videos and make them more engaging.
However, stories are temporary and disappear after 24 hours, creating a sense of urgency and exclusivity and encouraging users to engage with the videos actively.
Reels
Launched as a response to the rising popularity of short-form video content, reels are Instagram's answer to platforms like TikTok. It allows users to create and share upto 90-second videos set to music with added options like
adding text,
stickers,
effects,
and filters.
With reels, you can showcase your creativity, share entertaining or informative content, and engage with a broader audience beyond your direct followers. The Explore page prominently features reels, making it an excellent opportunity to gain visibility and attract new followers.
Due to their viral nature, reels have become a powerful tool for content creators and businesses looking to capture attention and generate engagement.
Posts
Posts are the most crucial elements of your profile, allowing you to share longer videos and other forms of content with your followers. From stunning travel montages to thought-provoking speeches, video posts let you express yourself at length.
You can also
upload pre-recorded videos,
apply filters, write captions,
and include relevant hashtags.
They offer a lasting presence compared to Stories or Reels, as they remain on your profile's grid unless deleted.
You can use video posts to create and share high-quality content, such as:
tutorials,
product demos,
event highlights.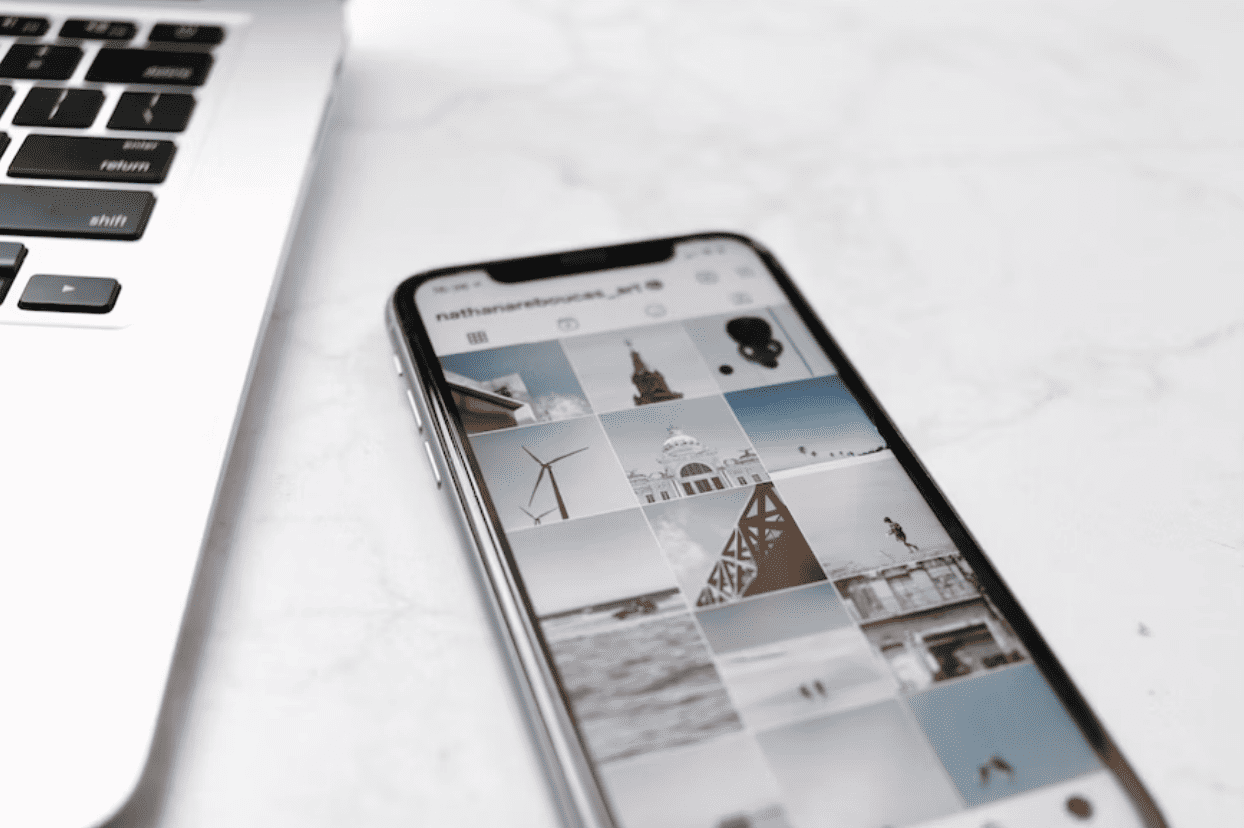 Photo by Nathana Rebouças on Unsplash
Three Ways To Download Instagram Videos Without Third-party Tools
Before downloading, ensure your device has enough space, as videos need more space than images.
Now, let's dive in. Here are three simple ways to download Instagram videos to MP4 without third-party apps:
1. Chrome Extension (IG Downloader)
Using Chrome extension as an Instagram mp4 downloader is free and the most preferred way to download videos. Hundreds of Chrome extensions are available to download videos and images.
Here are the steps to use "IG Downloader" to download Instagram videos:
Step 1: Install the "IG Downloader" Chrome extension from the Chrome Web Store
Step 2: Navigate to the Instagram video you want to download
Step 3: Click on the IG Downloader extension icon in your Chrome browser
Step 4: Select the video quality and click the "Download" button
Step 5: The video will get saved to your computer or device
2. Screen Recording & Manual Recording For Instagram Stories
Another widely used option is using the screen recording feature on your device. After recording the video through a screen recorder, you can edit it with tools and crop the extra sights per your preference and purpose.
For Android Users:
Step 1: Open the Instagram app and find the video you want to download
Step 2: Swipe down from the top of the screen to access the notification panel
Step 3: Tap the screen recording icon to start recording
Step 4: Play the Instagram video and let the screen recorder capture it
Step 5: Once done, stop the screen recording; you will find the recorded video in your gallery or screen recording folder
For iPhone Users:
Step 1: Go to the Control Center on your iPhone
Step 2: Add the "Screen Recording" option if it's not already there
Step 3: Open the Instagram app and locate the video you want to download
Step 4: Now go to the Control Center on your phone and tap the screen recording icon to begin recording
Step 5: Play the Instagram video and let the screen recording capture it. Tap the red status bar at the top of your screen or re-access the Control Center to stop recording
Step 8: You can find the recorded video in your Photos app
3. With Skweezer
There are numerous Instagram to mp4 video downloaders available online. But you must ensure a reliable and trustworthy Instagram to mp4 downloader.
You can use Skweezer.net to turn Instagram to MP4;  it's a free Instagram MP4 downloader tool that allows you to download:
photos,
videos,
reels,
and carousels.
The good news is that you don't have to download any app or pay for subscriptions while using Skweezer.
Follow these three simple steps to download videos or pictures from Instagram using Skweezer:
Step 1: Find the video you wish to download and copy its URL
Step 2: Now, visit the Skweezer website or access their Instagram video downloader tool and paste the copied URL into the search bar provided on the website
Step 3: Then click on the "Download" button. Now, you will find the downloaded video in your gallery.
Wrapping Up
Downloading Instagram videos in MP4 format without relying on third-party tools is possible and convenient.
We discussed various ways to download Instagram videos to MP4, including built-in features like web browser functionality, Chrome extensions like IG Downloader, and screen recording options.
We also explored how Skweezer can quickly help you save your favorite Instagram to mp4 videos for offline viewing or repurposing.
With these methods, you can
enjoy Instagram videos on your device,
share them with others on various platforms,
or even repurpose them for your creative projects.
Happy downloading!