Printed brochures have always been a popular marketing tool in all industries. The ability of brochures to reach the masses at affordable prices makes them one of the most effective promotional literature. Brochures are used beyond business as well. Churches, your local bowling club, city governments and many others all use brochures to advertise their events. There are even templates for brochures for funerals online now. Still, their primary use remains with businesses.
A #brochure offers companies an opportunity to provide extensive information in the form of #content, images, and graphs in compact space just like good #web #design.

Today, digital brochures have become an integral part of digital marketing strategies. We are living in the age of Artificial Intelligence, thanks to the tremendous technological advancements. AI-based online graphics tools now serve a more varied purpose than being just a brochure maker or logo maker. These tools have simplified the designing process so that you can create your logos, brochure design or even a book cover design.
What are the benefits of using a digital brochure?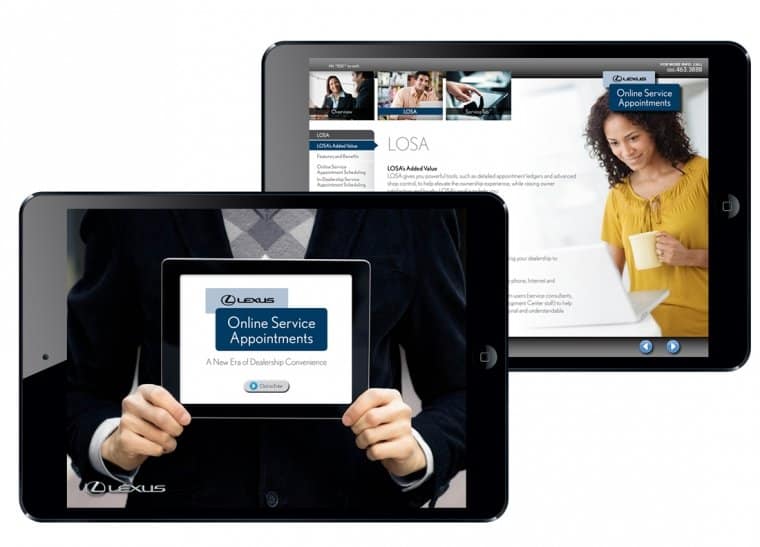 Cost-effective and affordable
 Unlike a printed brochure, which requires investment at the time of designing, each print cycle as well as distribution, a digital brochure can be considered as a one-time investment. Once you have created an excellent digital brochure, it can be used without any further expenses.
Ease of creation
Using an online AI-based tool, any user without prior designing experience can create a stunning digital brochure.
Creating digital brochures, such as tri-fold brochure, enables businesses to present their products and services in an interactive and engaging format, allowing potential customers to easily navigate through the content and access valuable information about the company, ultimately increasing brand awareness and attracting new clients.
Accessible
Digital brochures can be accessed by the users anywhere anytime using an electronic device such as mobile phone, tablet, laptop, etc.
Editable
With a PDF editor or a designing tool, the digital brochure can be easily edited or modified based on the company's requirements.
Here are seven simple steps that will help you create a powerful and effective brochure design:
Choose a good tool
Before you dive deep into the designing process, take a step back and analyze what your vision is for the brochure. Ask yourself if you are focusing on an image oriented brochure, text-rich design or a combination of both. Will you be converting it into a print brochure in the future? Based on such questions, choose good software which will make the task easier for you.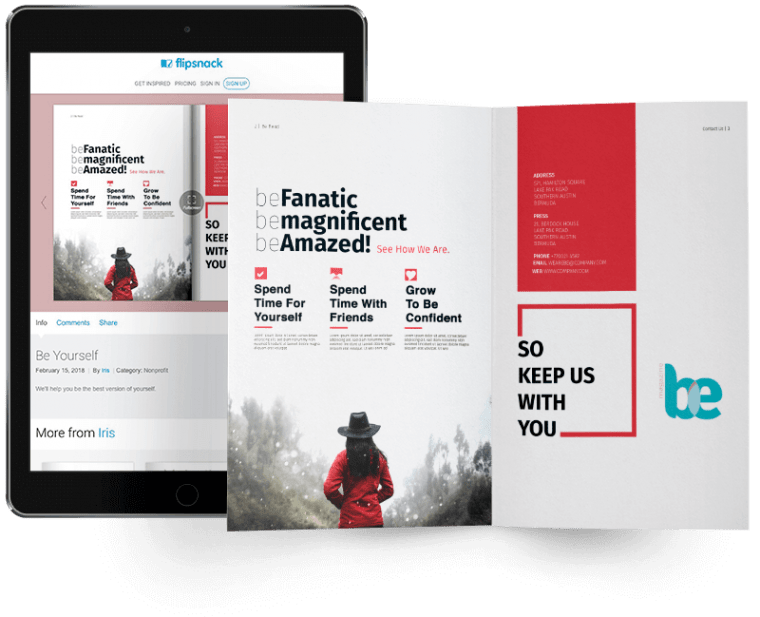 There is an array of great software using which you can design a brochure that suits your needs. You can even use word software, but an AI-based application offers you various tools to enhance the complete design. Such tools also allow you to obtain printable files so that you can even use your digital brochure to create a printed brochure later. For instance, tools like Designhill offer some pre-made templates, graphics, elements and a large variety of fonts so that you can create any kind of e-brochure.
When choosing a tool, keep in mind what you need, and what you're able to work with. There's a tool for every level, so don't let yourself get blinded by the ones that offer a thousand-and-one possibilities. Many of which you will never use, let alone understand.
To prevent wasting time and money on too-fancy tools, make a list of features you will need, and cross-check that with every option. For instance, having a tool that allows you to convert PDFs to text is super handy, because it makes editing all the more easier. You might receive brochures or designs in a PDF template, and not every computer has a built-in program that lets you work in them–which can get pretty frustrating.
So, in the hunt for the right tool, choose practicality. It's also recommended to do a trial before you purchase any tool. Be wary of the ones who don't offer free trials, there might be a reason for that. Use the trial to see if you and the other relevant people in your business can work with it, and if it fits into your workflow.
Pick a suitable template
A good template can reduce your work in half as you have a framework ready for design. Make sure that you choose a template that is suitable for the industry as well as the targeted audience. Even if you can't find a template with the exact design you had envisioned, you can pick the one which is closest to your ideas. You can then convert this design to meet your requirements by inserting or removing any of the elements.
Create a powerful cover
A sturdy book cover design helps sell a book, and similarly, a carefully designed brochure can capture the potential user's attention encouraging them to browse the brochure. Follow the same design rules for your digital brochure as those for a print brochure.
Add an impressionable title and most importantly your company logo. This part of the digital brochure determines if the user will spend time and read the entire literature and therefore needs special attention at the time of designing.
Add the images to your brochure design
Images are the essential visual cues which enhance the complete design of the digital brochure. Adding images helps convey the essential messages easily and efficiently. You can add your images or stock images. There are a variety of websites which offer thousands of stock images free of cost as well as on a premium basis.
Select a legible and apt fonts
 While you might be inclined to using specific creative fonts to impress your audience, make sure these fonts are often not easy to read. A digital brochure is for the masses, and hence the font must be readable by all. Another key aspect is to keep in mind your industry and product. Many font families have many variations which can be used for different purposes.
Add elements and other graphics
Once you have added all the images and text, you can now add different elements such as lines, borders and other shapes which can improve the overall design. The key is to keep these elements limited so that they do not distract the user from the content.
Save and share the design
A great brochure maker offers various formats in which you can obtain the digital brochure. The most commonly used format is a PDF file. Being a cross-platform format, it can be accessed by the users using Adobe's free reader. Therefore a PDF file is considered the best format for mass distribution. You can provide the user with an option to download the PDF from your website or share the digital brochure via email. A good resolution PDF can also be used to print the same design if you need printed brochures in the future. And if there comes a point where you need to switch the format to Word, or make any type of changes, it can be easily handled with a tool like UsefulPDF to easily make the adjustments.
The bottom line
The key to a successful digital brochure is creating a design which conveys your brand message. This digital brochure can be shared with the audience through your website or via social media.  Make sure the brochure design is flawless, with high-resolution images, an error-free text which creates an impact as this digital brochure is going to be the face of your company for the masses.